Game Guides
How to Quickly Acquire Resources in Date a Live: Spirit Pledge HD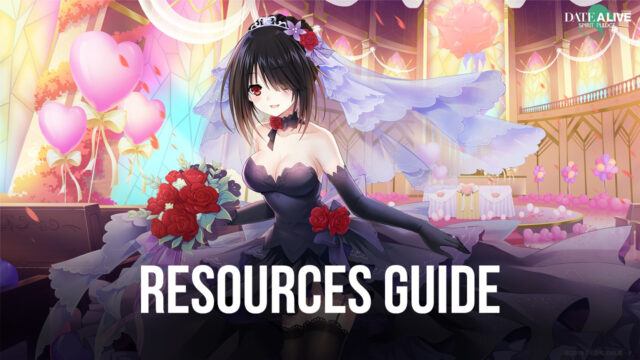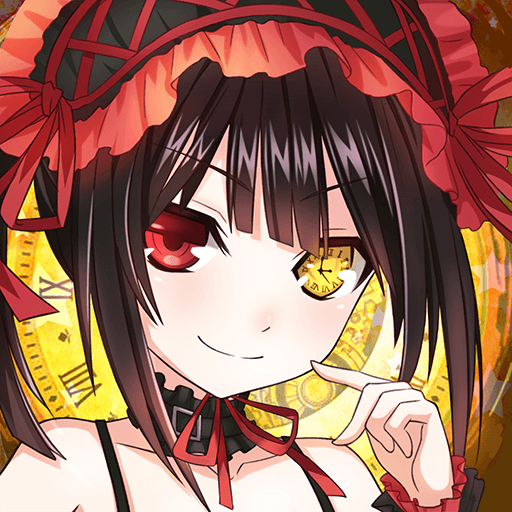 Upgrading Spirits and buying various items and consumables are important when you play Date a Live: Spirit Pledge HD One of the most common resources that you are going to frequently use is gold. Gold is the main currency of the game and is the easiest to acquire which is why it's often needed to buy upgrades for your Spirits. However, there are much more resources needed for upgrades such as Sephira and battle logs. In this guide, we'll show you where and how to get resources so you can maximize your upgrades for your Spirits. Investing time in acquiring these resources would ensure that you get the most out of your Spirits in no time.
Story Instance
The easiest way to acquire resources in the game is by completing stages and optional challenges in the main campaign.
Completing date stages or battle stages rewards you with EXP which is needed to increase your player level. The higher your player level is, the more features you unlock in the game. Additionally, you also receive other rewards such as battlelogs and EXP Chips. Date stages can be skipped entirely, and you can still earn the clearance rewards. Battle stages on the other hand have up to three optional challenges that reward you with more bonuses upon completing.
Completing those optional challenges matter a lot because stars are rewarded to you. With enough stars, you can unlock several rewards chests that give a variety of rewards like fragments (used to upgrade a Spirit's crystal), diamonds, and fate badges (can be used to summon Spirits).
You can earn even more EXP and better rewards by replaying story instance volumes in higher difficulties. Hard mode is unlocked after completing Story mode and Hell mode is unlocked after completing Hard mode. These separate difficulties also have their own rewards chests so this gives you more opportunities to earn resources.
Daily Instance
The daily instance is pretty much a gold mine of resources in that it consists of quests that are wholly dedicated to rewarding one resource. If you are looking to farm resources like EXP and gold, then this is the perfect place.
Each daily instance category consists of six difficulties: Basic, Medium, Advanced, Hell, Nightmare, and Abyss. You can only unlock the other difficulties once you reach the required level. A category also specifies a recommended element so make sure to have a Spirit with the same element to make wiping out enemies easier.
Regardless of difficulty, daily instances play out just like battle stages in the main campaign. There is a clearance condition that you must satisfy and three optional challenges that reward you better upon completion. Do note though that this time stamina is consumed when doing daily instance quests so make sure you have enough. You can get more stamina from game events, doing quests, or by purchasing more of them with diamonds.
Quests
The quests tab contains daily quests and achieved quests and both provide opportunities to work for various resources such EXP, stamina, gold, and much more depending on how many you do.
Daily quests, as the name suggests, update every day at 00:00 UTC. These quests often involve mundane tasks and other completion of certain game modes that are all doable within a day (i.e., "Consume 120 Stamina", "Upgrade any character 1 time"). Completing daily quests also gives you activity points which unlock up to five rewards chests depending on how many points you've acquired throughout the day. The rewards are as follows:
| | |
| --- | --- |
| Activity Points Needed | Rewards |
| 30 | 2000 Gold, 2 Basic EXP Chips |
| 50 | 3000 Gold, 2 Lv.1 Gold Cards |
| 70 | 10 Diamonds, 2 Medium EXP Chips |
| 90 | 15 Diamonds, 2 Lv.2 Gold Cards |
| 100 | 25 Diamonds, 2 Lv.2 Gold Cards |
Achieved quests, also known as achievement quests, are quests that reward you based on the progress you've made so far in the game. There are four types: Progress/Schedule quests (based on main story progression), combat quests (based on various challenges), date quests (based on City of Love modes), and "other" quests (based on the total amount of collected resources so far). Unlike daily quests, achievement quests give a significant amount of rewards such as 25,000 gold and 200 diamonds but the trade-off is that these quests are harder to do and can only be completed once.
Events
Date a Live: Spirit Pledge HD does not fall short when it comes to consistently providing in-game events to keep players occupied. Various rewards can be redeemed through events and most of the time, you do not have to complete any sort of challenge.
Monthly Sign-in – earn a reward every day of every month just by signing into the game. The rewards earned differ per day, but they are commonly diamonds, EXP chips, gold, battlelogs, gems, and much more. Note that the rewards become bigger and better as you reach the end of the month.
7-day Sign in – log into the game for seven days straight to receive an exorbitant amount of diamonds and fate badges. The biggest prize for this is a new 4-star Spirit named Vanargandr Mana.
7-day – receive a fresh list of challenges every day which reward you generously upon completion. This event also features activity points which are rewarded for every completed challenge. With enough points, you can redeem fate badges and ultimately a new 5-star Spirit named Kotori Itsuka.