Game Guides
How to Play Date a Live: Spirit Pledge HD on PC with BlueStacks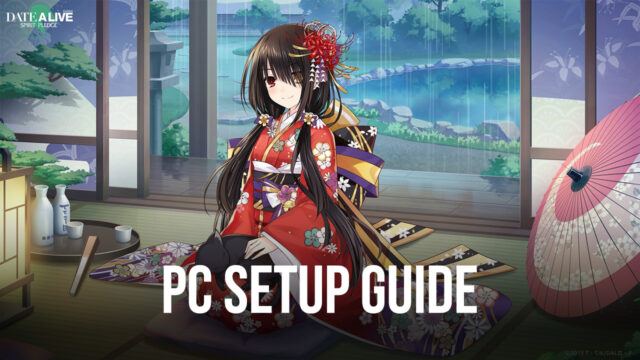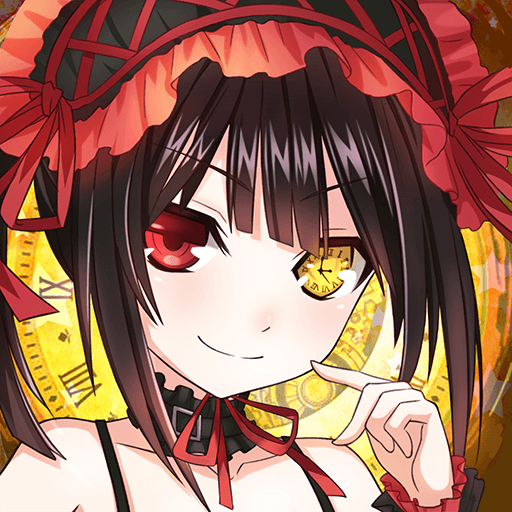 Immerse yourself in the world of the Date a Live anime and light novel series when you play Date a Live: Sprit Pledge HD, a remaster of the previously known Date a Live: Spirit Pledge Global. The game stars characters from the DAL universe known as Spirits. The spirits are supernatural entities that possess unique powers and come from an alternate reality. Upon being summoned to Earth, Spirits involuntarily cause earthquakes and the resulting property damage and potential threat of their powers make them a target of the Anti Spirit Team (AST). You take the role of a young high school student in Japan who quickly learns that the Spirits are actually not evil entities.
Form deep bonds with the Spirits and fight off the AST by playing and installing Date a Live: Spirit Pledge HD on your PC or Mac with BlueStacks. Refer to the installation guide below to get started.
How to Install Date a Live: Spirit Pledge HD
On the BlueStacks website, search "Date a Live: Spirit Pledge HD" and click on the relevant result.

Click on the "Play Date a Live: Spirit Pledge HD on PC" link on the top left.

Download and install BlueStacks on your PC.

Click on the "Date a Live: Spirit Pledge HD" icon at the bottom of the App player.

Complete the Google Sign-in to install the game.

Click the "Date a Live: Spirit Pledge HD" icon on the home screen to start playing.
Win the Hearts of Spirits
Considering that Spirits come from a different dimension, they're not exactly familiar with general human emotions. This means that things like dating are completely foreign to them and they need plenty of adjusting to get along with humans. But because you're the only one to see Spirits as non-threats, they become more than happy to open their hearts to you.
Date a Live: Spirit Pledge HD features an intriguing visual novel experience with the Spirits. Each Spirit in the game such as Tohka, Yushino, and Kurumi have their own volumes. In these volumes, you get to know the backstory of these Spirits and develop deep relationships with them as you discover more about themselves and their powers. Ultimately, you get to date a live Spirit.
Date stages may also prompt you to choose your dialogue, giving you freedom and control over how you interact with the Spirits. You can also speed up the dialogue or even skip the entire date stage entirely and still claim the rewards for completing it.
Engage in Action-packed Battles
Partnered with date stages are battle stages wherein the Spirits fight off enemy forces. Up to three Spirits can be deployed into battle and you can switch between them anytime to provide variety in combat.
Spirits can use deal damage to enemies in a variety of ways. They can do normal attacks which deal basic damage to enemies but are a good way to start combos. To deal more damage, Spirits can active their skills which often hurt multiple enemies at once. Skills however need to surpass a cooldown period before they can be reactivated so use them wisely. When enough damage is dealt to enemies, a Spirit can then unleash their "awakening" ability which is a very strong attack that can decimate enemies in a flash.
You do not always have to stick with one Spirit as you can switch among three Spirits. These Spirits can be selected before the battle starts so pick which is the best one for battle. Moreover, calling another Spirit to battle activates a "casting skill", which is a special skill that damages enemies caught within the casting zone.
The combat system of Date a Live: Spirit Pledge HD allows players to make a multitude of attack combos. It is up to you to experiment with the many ways you can combine normal attacks, skills, and awakenings to quickly sweep through a level.
Upgrade Spirits
Each Spirit can be made stronger, and the game provides six ways to upgrade or customize them: Stats, Crystal, Sephira, Gem, Skill, and Astral Dress.
Spirits can be leveled up using EXP chips (of which there are four types that give different amounts of EXP) which increases the primary stats – Attack, DEF, and HP, as well as the secondary stats – Hit Rate, Dodge Rate, and Anti Crit. Additionally, you can also upgrade their "transcendence level" to provide further stat boosts and an increase in the level cap.
The crystal gives the Spirit passive abilities such as bonus damages when performing certain moves, shorter cooldown periods, and much more. A Spirit can equip up to six crystals, making a total of six unlockable passive skills.
Sephira can be equipped to give further stat boosts and other benefits to Spirits. Equipping one improves Attack, DEF, and HP and up to four randomly generated stat boosts. Additionally, more bonus stats boosts can be acquired by combining certain Sephira together.
Gems are a great way of significantly increasing stats of Spirits. Up to four gems can be equipped and stat boosts depend on the type of gem (Adamas, Ruby, Turquoise, Crystal). Equipping one gem improves one main stat as well as four randomly generated stats. Equipping two or four gems of the same type activates special stat boosts.
Each Spirit has a unique set of skills for dealing with enemies and these can be upgraded through four major skill branches. Each node of the branch can be filled up by spending skill points to improve a particular aspect of that skill such as its casting speed and effectiveness. Extra effects can even be purchased for a Spirit's normal attack, skills, and ultimate ability (awakening).
Every Spirit's appearance is defined by their Astral Dress. You can purchase at least one Astral Dress for each spirit to customize their appearance to your liking.
Join the World of the Spirits with BlueStacks
Start your journey with the Spirits now by installing and playing Date a Live: Spirit Pledge HD on your PC or Mac with BlueStacks. Playing the game from the comfort of your own desktop or laptop certainly gives you plenty of advantages in the game.
Take advantage of BlueStacks' controls editor to edit keybinds to whatever you prefer. In addition, you can even set up your own macros so you can record a certain button combination and bind it to one key. This can become extremely useful when you want to create your own combos.
The game utilizes the UTC time zone for its many events and this can be troublesome for people not living in those time zones. Fortunately, BlueStacks offers a UTC time converter which converts UTC time to any time zone and even gives you a calendar where you can mark events that you don't want to miss.
Who is your favorite Spirit in the game so far? Let us know in the comments below.