Game Guides
How to Play Demon God on PC with BlueStacks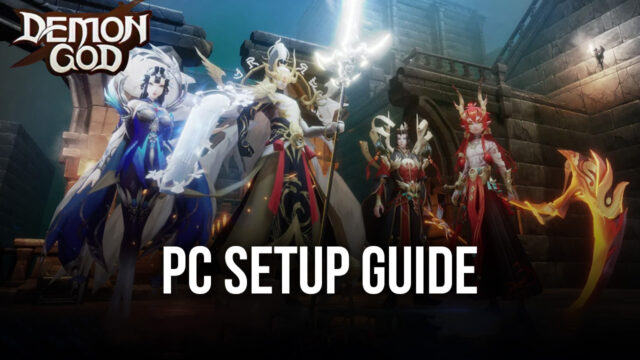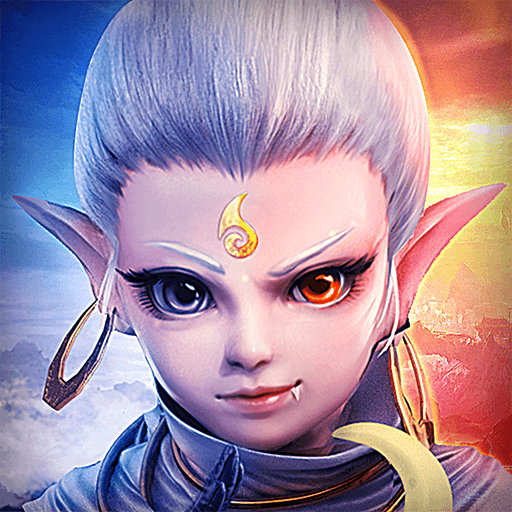 It's time to play Demon God, an idle MMORPG using an eastern-style fantasy adventure theme where players will have to defeat various deities to prove themselves as the ultimate warrior and ascend to godhood. The game is a fun mix of a stress-free idle game and an action-packed RPG that most players have been becoming more interested in today's gaming scene. It's time to break away from the overused western-style fantasy RPGs and delve deeper into the wonders of eastern mythology.
The game has everything that you need in an RPG in an age where players need to constantly juggle their playing time along with other responsibilities. Demon God is a game that allows players to enjoy the best parts of the game when they log in while all of the tedious tasks – such as leveling up and gathering items – can be done while they are offline. All of this becomes even more enjoyable when you take your gameplay experience from your smartphone to your PC with BlueStacks.
How To Set Up Demon God on BlueStacks
Demon God is a great pastime on your phone, but idle games are wasted on a device that doesn't allow active multi-tasking. Since progress in the game is much faster when you leave it on, you aren't effectively maximizing the resources that you can get when you're shuffling between multiple apps on your smartphone device. Luckily, BlueStacks has developed a way for mobile gamers to play their favorite Android games on the PC. Here's how you can install it on your computer today:
Download and Install BlueStacks

on your PC.

Complete Google Sign-in to access the Play Store, or do it later.

Look for Demon God in the search bar at the top-right corner of the Game Center or at the Google Playstore.

Click to install Demon God from the search results.

Complete Google Sign-in (if you skipped step 2) to install Demon God.

Click the Demon God icon on the home screen to start playing.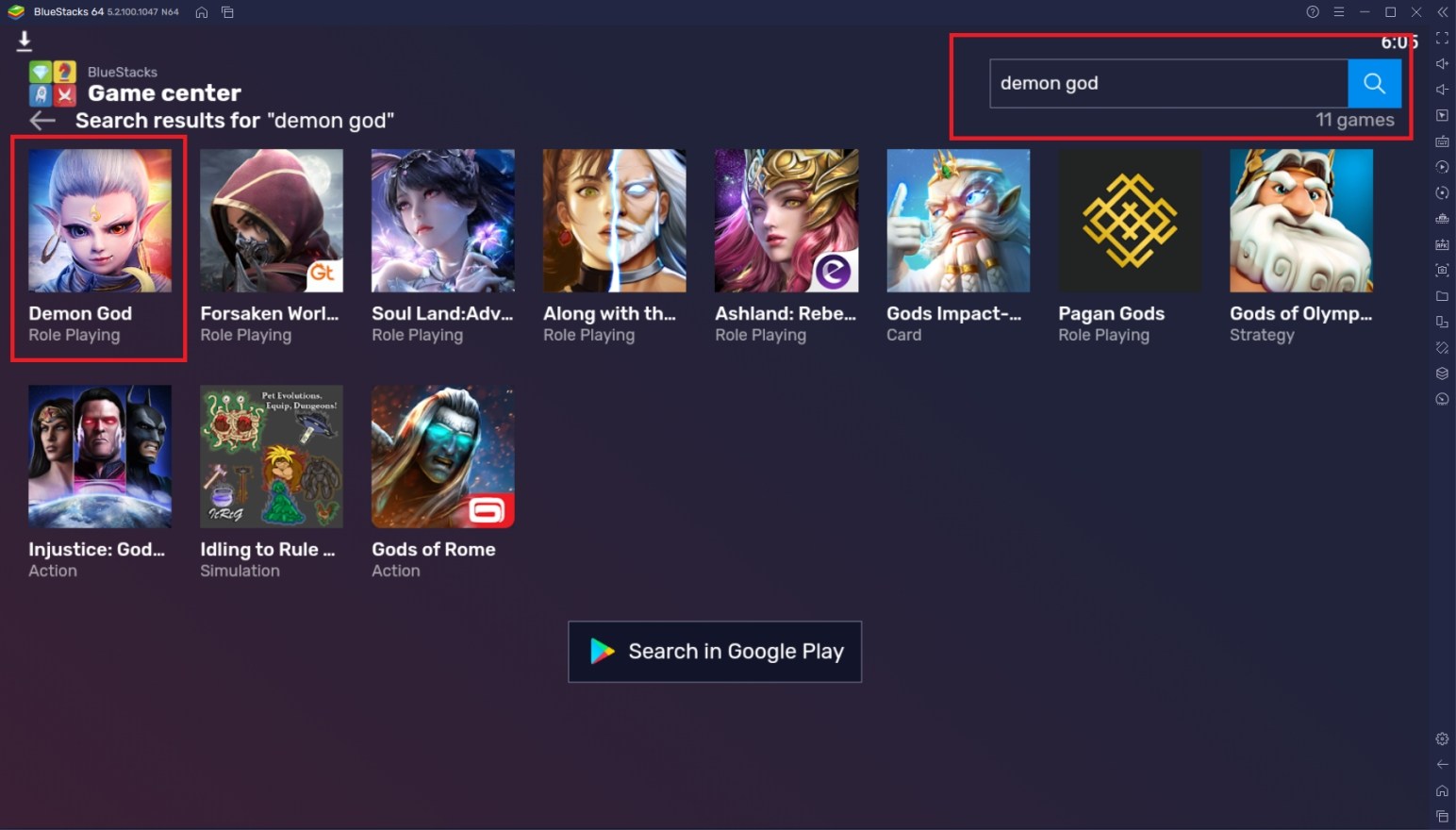 Useful Features When Playing Demon God
BlueStacks has developed ways for mobile gamers to elevate their gameplay experience to the next level by taking their favorite Android games to a more powerful device. Aside from the fact that the PC is a lot more powerful than even the latest smartphones, BlueStacks has its own features that make gaming on this platform that much more enjoyable. Once you've experienced using these features, you won't ever think about going back to your smartphone to play any other game out there.
The Multi-Instance Function is a feature that allows the player to open two or more BlueStacks instances at the same time. This means that the player can play two or more games actively, without the need to close the other, just for the sake of switching games. You can even play multiple games side-by-side on the same screen so that you can monitor your progress on one or the other so that you never miss out on any limited rewards or updates from your favorite games.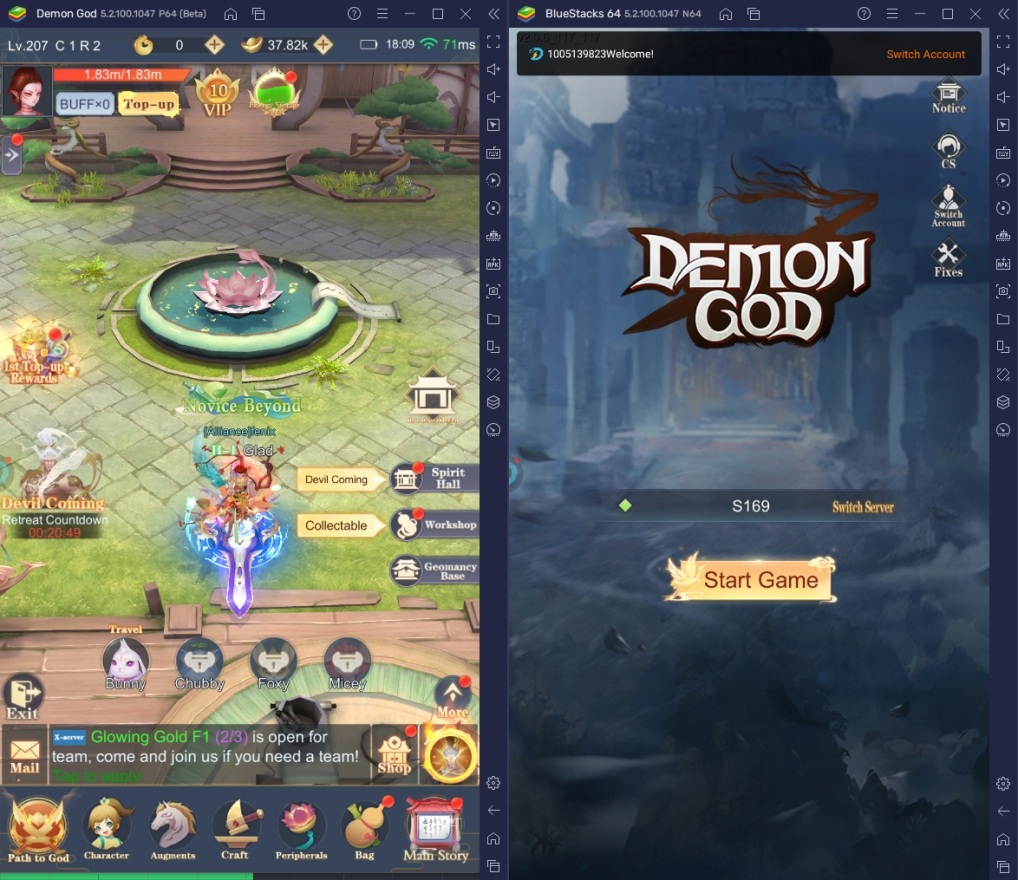 Demon God mostly runs on idle features that work best when running automatically in the background. Unfortunately, this can be a bit boring if the process takes a long time, so players tend to switch out their tab to do other things or play other games, at the cost of interrupting progression in this game. With the BlueStacks Multi-Instance Function, you can even play a whole other game if you leave Demon God in the background to do whatever it needs to do to make you stronger.
The Macro feature gives players the ability to create automatic commands in their game by pre-recording actions that can be replayed at a later time. This feature is popular for games that have routine actions such as daily dungeons and resource farming. Since players get tired of doing the same errands over and over, this feature allows them to create commands that will complete the action/s for them automatically and accurately according to how the player wants them to perform.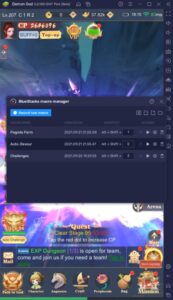 Demon God has a lot of routine actions that players will have to do regularly. From leveling up to farming dungeons, the player is expected to complete many menial tasks if they want to become the strongest character in the server. If the idea of grinding turns you off, you can use the Macro Feature so that you can stay just for the enjoyable parts of the game while BlueStacks helps you complete the things that you don't want to do in this game.
The Eco Mode is a function that plays a more utility role in your gameplay experience. If you're using a very limited PC or if you're worried about your electric bill getting too expensive this month, this function allows players to cut down their energy usage by minimizing the data being processed by the BlueStacks instance. This is especially effective if you're using multiple instances and running them on macro for the entire duration of your playtime.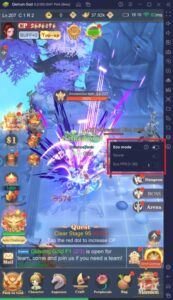 Demon God is purely idle gameplay, so the player doesn't have to worry too much about giving it too much attention. However, even though it runs idle, the game still consumes energy that you can cut down on by using the Eco Mode. Whenever you're done doing the manual tasks in the game, don't forget to turn on the Eco Mode so that you can benefit from your computer running a lot more smoothly.
Complete Your Journey Towards Ascension!
The journey towards godhood is a long and arduous path, but even the strongest warriors must walk it patiently. It's time for you to prove to the world that you are worthy of challenging the deities and earn your spot in the heavens as a warrior without equality. Once you've begun playing the game, you can expect weeks of fun gameplay and relaxing game modes that will offer you a great way to unwind.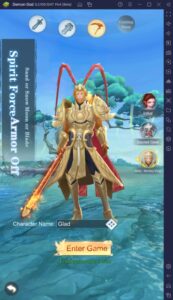 The game may be fun on the smartphone, but nothing beats gaming on a computer. Demon God has a ton of gameplay features that are not maximized on the limited capabilities of the smartphone. Play Demon God today on your PC by downloading and installing it on the BlueStacks platform for the best experience!