Game Guides
How to Install Destiny Girl on PC or Mac with BlueStacks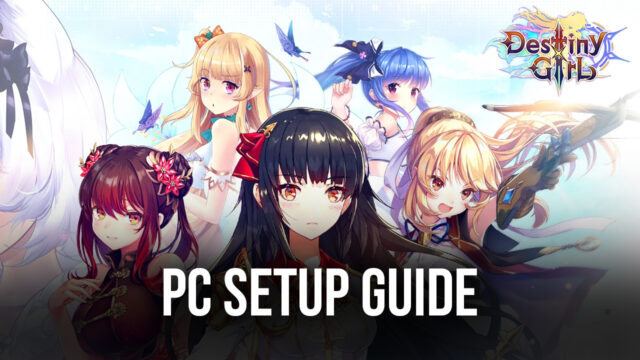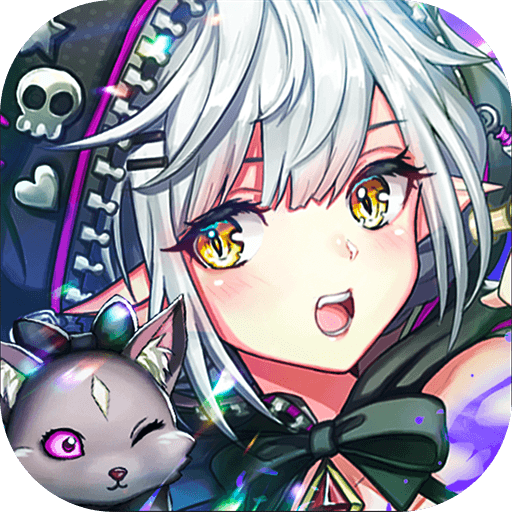 Destiny Girl is a role-playing gacha game developed by Next2Play Games where you go on an adventure with multiple fantasy girls called Huntresses. The game boasts eye-catching Live2D graphics that make the characters look very realistic and not just simple 2D sprites. Aside from the impressive graphics, the game does not shy away from indulging players with a myriad of content to be enjoyed alongside the beautiful huntresses. Begin the adventure now by installing and playing Destiny Girl on PC or Mac now with BlueStacks.
How to Install Destiny Girl
Download and Install BlueStacks

on your PC.

Complete Google Sign-in to access the Play Store, or do it later.

Look for

Destiny Girl

in the search bar at the top-right corner.

Click to install

Destiny Girl

from the search results.

Complete Google Sign-in (if you skipped step 2) to install

Destiny Girl

.

Click the

Destiny Girl

icon on the home screen to start playing.
Recruit Hundreds of Huntresses
The main characters of the game are skilled warriors called Huntresses. The game boasts more than 55 Huntresses that can be recruited from a gacha system.
Huntresses are categorized according to element. There are currently six elements in the game: Wind, Earth, Fire, Water, Light, and Dark. The element of a Huntress can be seen through the 'Huntress' page of the game as well as through a huntress' own information page.
The elements play a crucial role in the game's Elemental Counter and Bonus system. The Elemental Counter system allows for Huntresses to deal or receive 25% more damage depending on their element. The Elemental Bonus system grants bonus attribute buffs to Huntresses depending on how many same-element Huntresses are in the same team.
Upgrade Huntresses
Huntresses can be upgraded with a variety of methods in the game.
Resources such as Tala Coin and Practice Points can be earned by completing various tasks in the game (i.e., completing stages). These can then be used to upgrade Huntresses to increase their attributes and ultimately make them stronger (which is quantified with 'Might').
Additionally, special gear can be worn by Huntresses to increase specific attributes. For instance, equipping a dagger specifically increases the ATK (attack) attribute. Gear pieces can also be individually upgraded to grant higher attribute bonuses.
To know more about Huntress stats and how to upgrade them to win battles, check out this guide here (How to Beat Challenges in Destiny Girl – Huntress Upgrades and More).
Strategically Fight Enemies
The main combat of Destiny Girl revolves around strategy. You must select the best Huntresses from your roster and determine the best formation to take.
Each battle or challenge in Destiny Girl always involves your team that is composed of a maximum of 5 Huntresses versus another team of 5 enemies. The members of your Huntress team can be edited and moreover, the formation can be changed as well. There are 6 battle formations to choose from and it can affect how effective your Huntresses can be. For instance, having a 1-1-3 formation is good for defense because 3 Huntresses can be placed in front to absorb as much damage while the rest attack.
Challenges are done through the game's main plot. The main plot consists of multiple chapters with each chapter having more than 10 stages each. Enemies become stronger and stronger as you progress through the main plot. Clearing stages rewards you with precious resources that you can use to upgrade your Huntresses. Additionally, clearing certain stages also unlocks new parts of the game.
Earn Resources While Idle
Aside from direct challenges, the game also features an idle combat system where you can passively earn resources even while you are offline.
In idle combat, your Huntresses fight waves of enemies for you and collect resources per eliminated enemy. These are then stored in an initial idle chest which becomes full after 12 hours of idling.
To know more about earning resources in the game, check out this dedicated resource guide (Tala Coin, Crystal, and More – Resource Guide for Destiny Girl).
Engage in Adventures
Destiny Girl also features several other game modes that you can play to quickly earn resources. These can all be accessed in the 'Adventure' section of the game.
There are currently six 'adventure' modes in the game: Dragon Attack, Super Arena, Engrave Dungeon, Tower Challenge, Lost Garden, and the Arena. Each mode is unlocked upon clearing a specific main plot stage.
One of the adventure modes that you can unlock first is the Tower Challenge which consists of five types of challenges. One of them is the Queen's Tower where you can clear floors consisting of enemies to quickly earn plenty of resources in a short amount of time.
Participate in PvP
Feeling competitive? You can enter Arena mode to participate in the game's PvP battles.
In the Arena, you can challenge various players from all around the world to rack up Arena points as well as rewards. Per day, you are given 5 free chances to battle anyone you want. After using them all up, you will have to use Challenge Tickets or spend Crystals (premium currency).
You can gain or lost Arena points depending on whether you win or lose a battle respectively. Arena points determine the amount of free Crystals granted to you every day. For instance, players with 3601 or more Arena points earn 100 Crystals per day.
The Arena operates on a seasonal basis. Each season lasts 2 weeks and after that, seasonal rewards are given to players according to the amount of Arena points they garnered. Arena points will also be reset to make way for the new season where players will have to compete for points again.
Find Your Destiny with BlueStacks
Play Destiny Girl with BlueStacks now and take your gacha experience to the next level.
With BlueStacks, rerolling becomes much easier than ever as you can take advantage of BlueStacks' Multi-instance tool. This allows you to reinstall Destiny Girl but on a separate Android engine (instance) and subsequently, you can use a different account on the new instance. Furthermore, you can run two or more instances at the same time. This allows you to manage your main account and your reroll account simultaneously.
You can also take advantage of BlueStacks' built-in UTC Converter which allows you to convert UTC time to your local time. Additionally, you can also track UTC time events through the BlueStacks calendar. This allows you to never miss an in-game event which is quite important as Destiny Girl is filled with limited-time events where you can win valuable rewards.
Begin the adventure now with BlueStacks. Once installed, get started with this beginner's guide (Destiny Girl Ultimate Beginner's Guide). Who is your favorite Huntress so far? Let us know in the comments below.