Game Guides
How to Play Disney Heroes: Battle Mode on PC with BlueStacks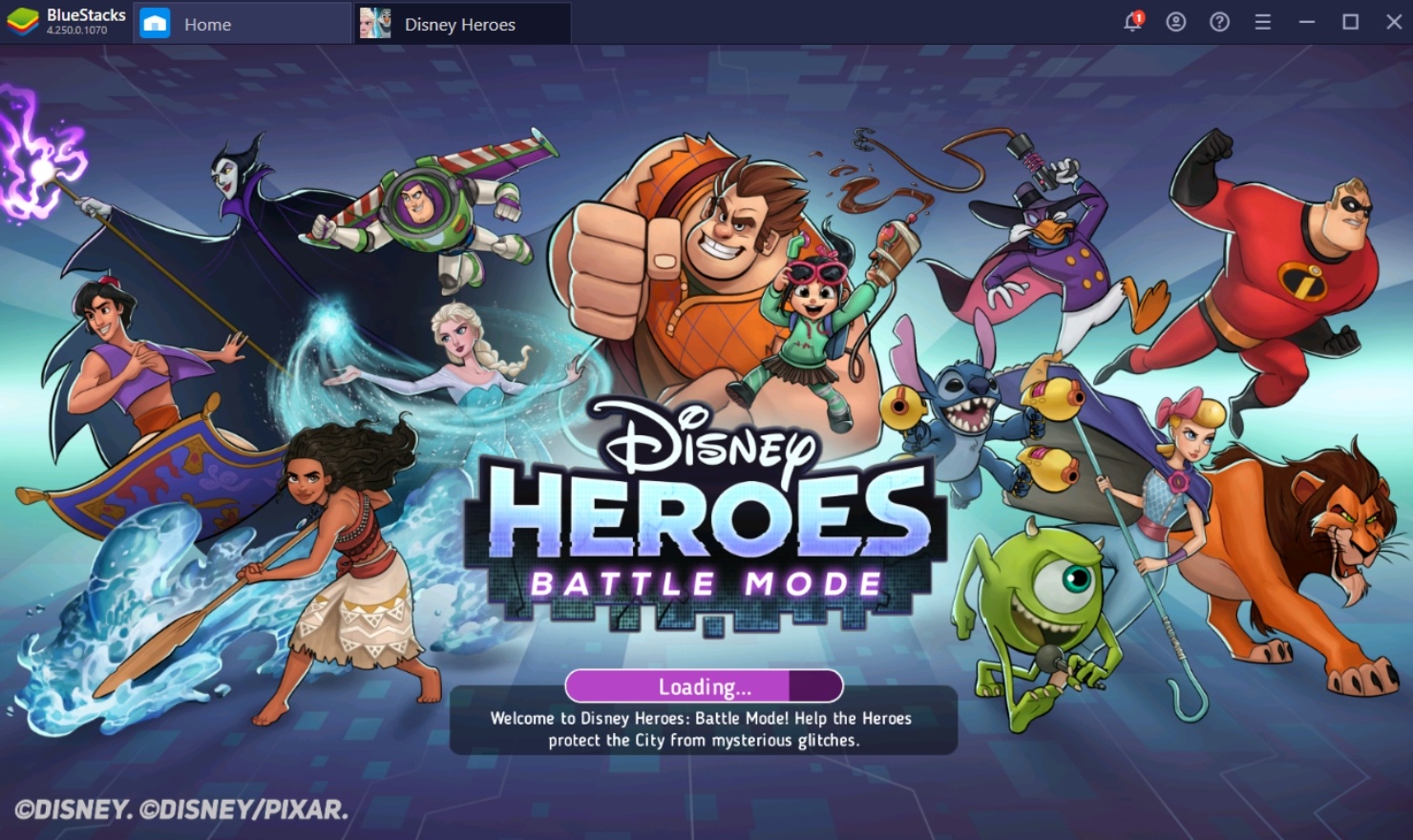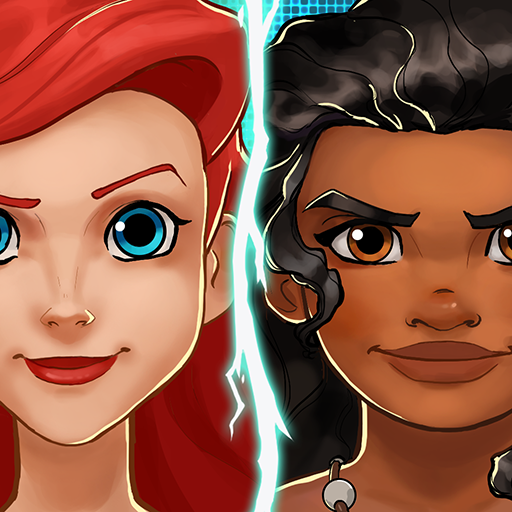 Disney Heroes: Battle Mode is the newest RPG out there, and it's every Disney and a Pixar fan's dream come true! So, let's get down to business. Disney Heroes features a collection of characters you can use from your favorite Disney and Pixar movies. The game introduces you to a whole new video game world discovered by Wreck-it Ralph and Vanellope, which, unsurprisingly, contains some bugs that caused some characters' digital code to malfunction.
As the world has taken our beloved characters hostage, it's up to Wreck-it Ralph, Vanellope, Elastigirl, Frozone, as well as other crowd-pleasers you gather to save their friends and figure out what's happening to the world on the way. Upgrade your characters and face off against other players in the arena to prove that you're the best. If you're a true Disney fan, you could take the experience to a whole new level by playing this game on your PC with BlueStacks!
How To Set Up Disney Heroes on BlueStacks
Playing Disney Heroes: Battle Mode on your phone is good and all, but if you want your experience to be the best, you'll want to try it out on your computer. There is no PC version for this admired Disney game, but there is a way for you to convert the mobile version to a computer game. With BlueStacks, any Android game can be played on your PC without having to follow any complicated procedures. Follow these steps to get started on downloading BlueStacks and playing Disney Heroes:
Download and install BlueStacks

on your PC.

Complete Google Sign-in to access the Play Store, or do it later.

Look for Disney Heroes in the search bar at the top-right corner.

Click to install Disney Heroes from the search results.

Complete Google Sign-in (if you skipped step 2) to install Disney Heroes.

Click the Disney Heroes icon on the home screen to start playing.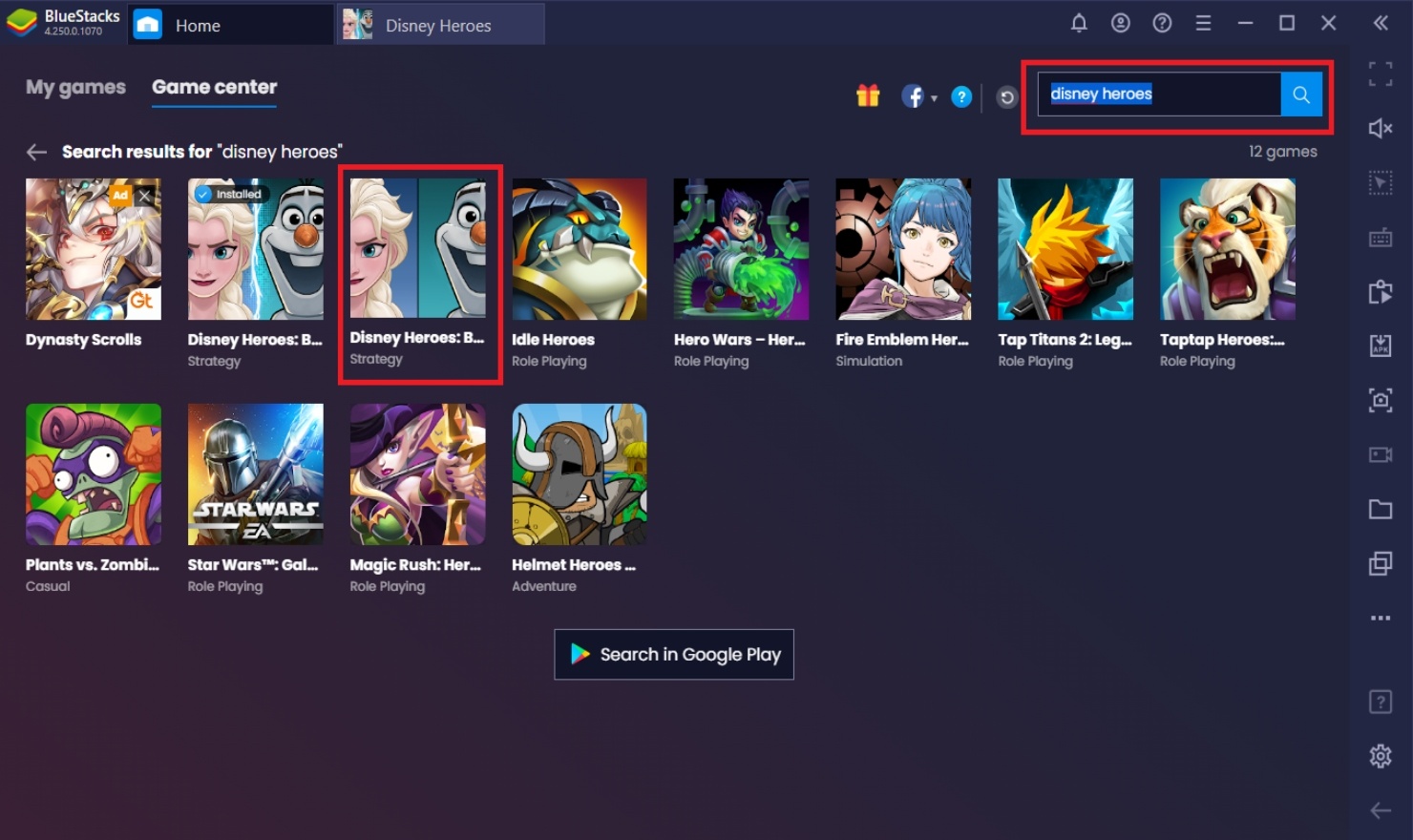 Useful BlueStacks Features To Help You Play Disney Heroes
BlueStacks is the best Android emulator on the market because of the widely varied features that you can use to help improve your experience playing games like these. For Disney Heroes: Battle Mode, there are features specifically designed so that you can make the most out of your gameplay. BlueStacks' features definitely go the distance as it fits the way you want to play any game on the Playstore. Here are some of the features that you might want to try out!
Disney Heroes: Battle Mode can be played idly. After all, watching your favorite characters duke it out can be entertaining… at least, for a while. Time to maximize your time playing games by using BlueStacks Multi-Instance Manager that allows you to have two or more games open at the same time. This means that you can leave Disney Heroes on the side while you play some other that intrigues you. You won't ever be bored with over a thousand games available for you.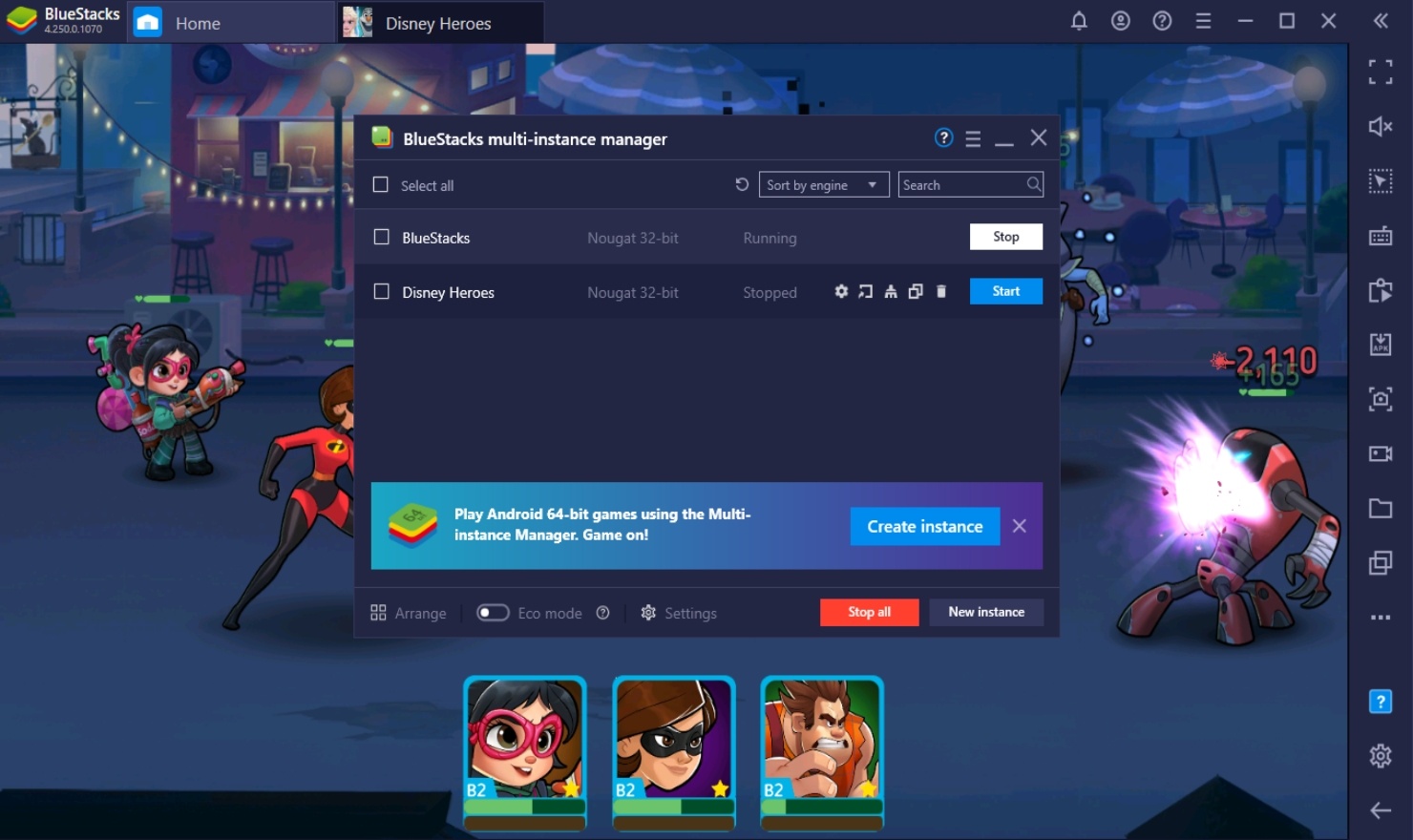 The Multi-Instance Manager also allows players to open multiple windows of the same game. If you're not content with just playing one window of Disney Heroes, try running as many instances of the game as your PC can handle! With the Multi-Instance Synchronization feature, you can control all of your instances from a single command source. This takes gaming to a whole new level since you can command an army of your accounts to battle!
Disney Heroes has an auto-battle feature and an instant raid feature, but even with those, it still lacks the full auto-play feature that lets players completely leave the game running by itself. The Macros feature saves a set of commands simply by recording the actions you do during a specific time frame. Once you've saved the commands you want, you can replay those commands anytime you want and put them on a loop for an indefinite amount of time.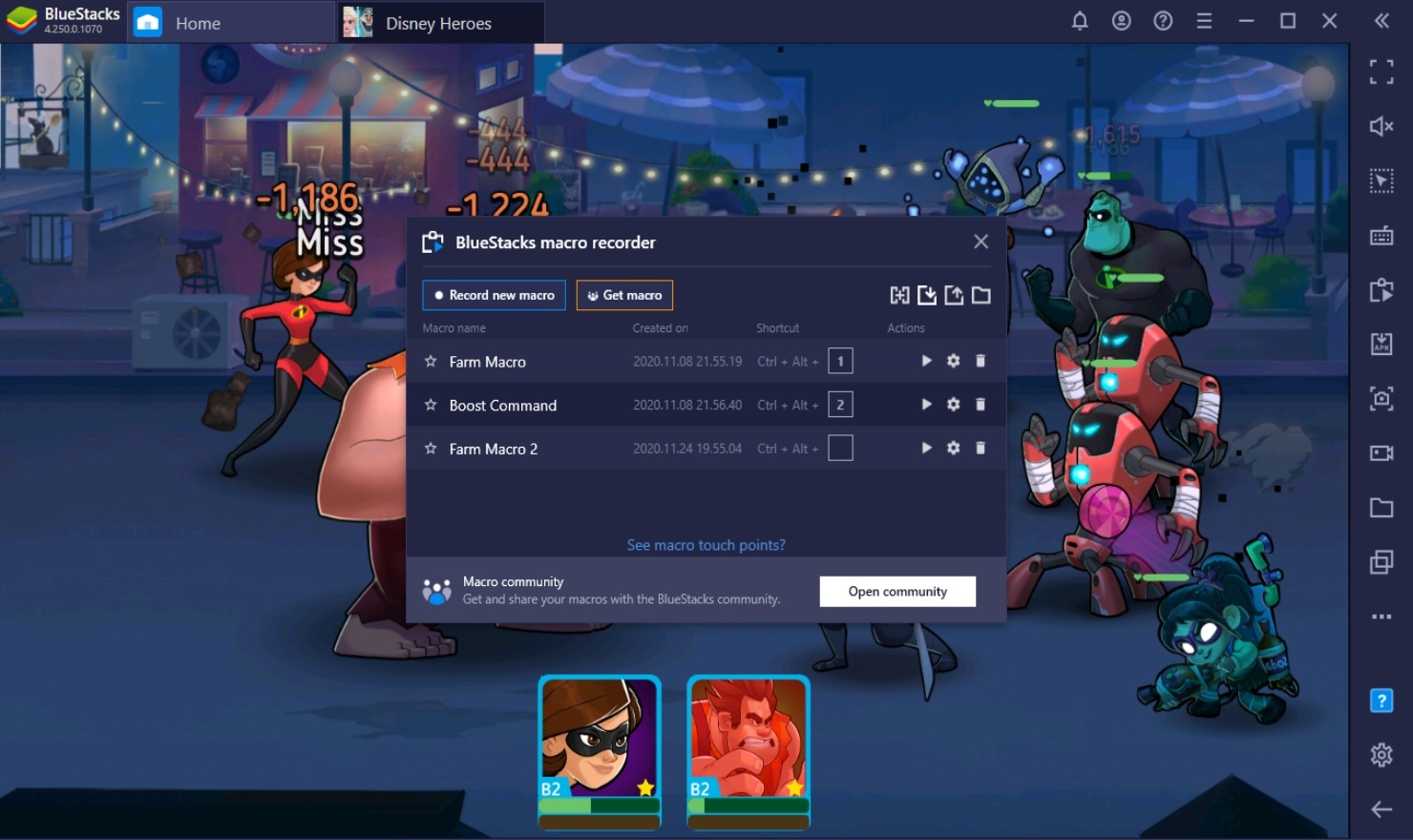 The Auto-Battle feature is limited, however, since you'll still have to manually click on buttons every one or two minutes, depending on the length of the stage. Raids are limited by raid tickets, so once you run out of those, you'll be spending a significant amount of time to farm the Badges you need to upgrade your characters. Use the Macro Feature to remove having to check on the game every minute.
The Eco Mode is a bonus feature in BlueStacks that goes well together with the Multi-Instance function and Macros feature. By combining the two previous features, you can essentially play an indefinite number of windows automatically with no problems at all. However, if you're using your PC for something else, you might experience a bit of lag because of the data that it takes to run those apps altogether.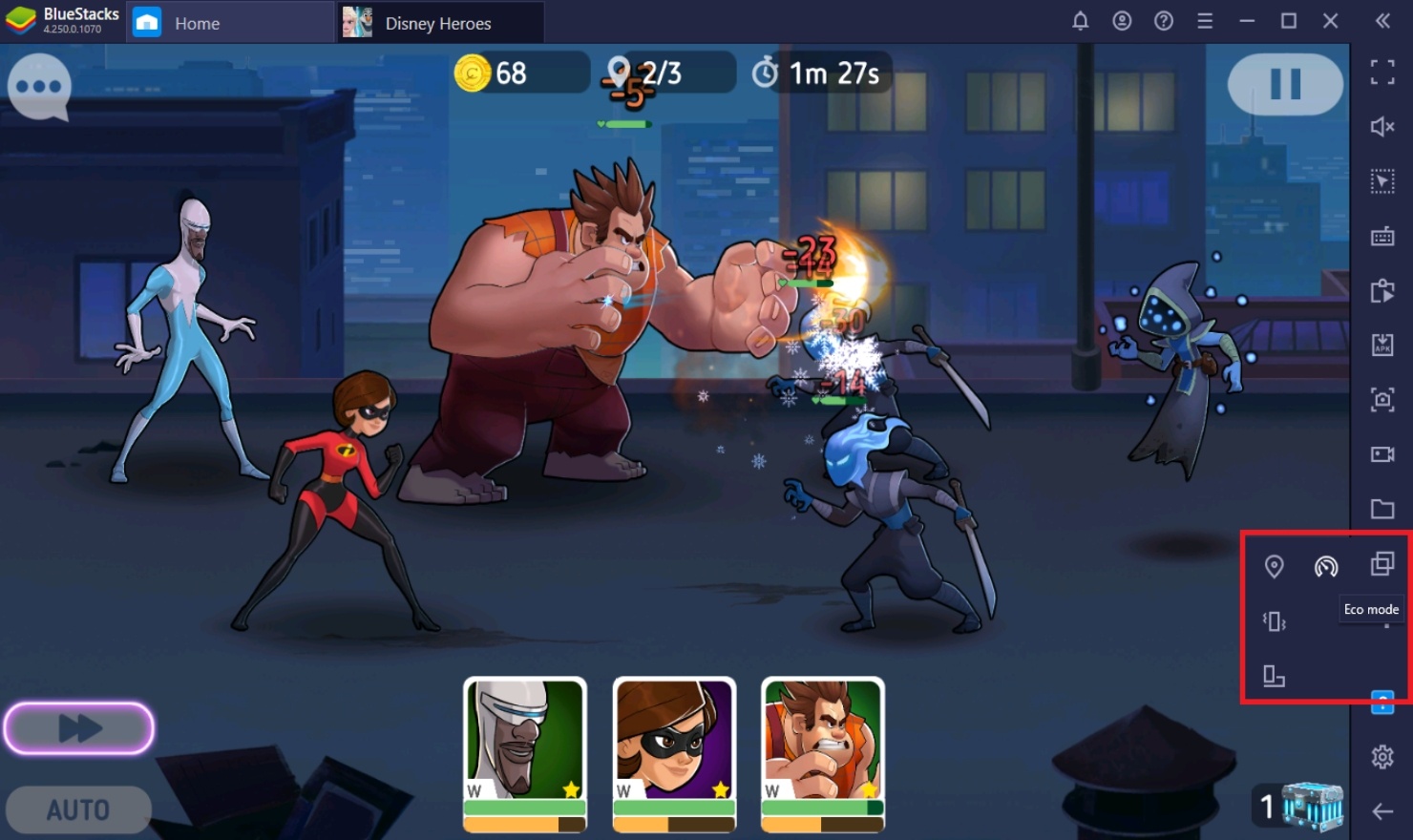 Use the BlueStacks Eco Mode to cut down the data processing in each of your instances significantly. Doing such a simple task will help your computer perform better. Even the strongest PCs can experience trouble when running a huge amount of apps at the same time. Help your PC by running the games on Eco Mode so that your PC can keep swimming smoothly!
Prove That You Have The Strongest Team!
Time to begin your adventures through the Digital City. Every pixel out there is out to get you; the only thing stopping the pixels from taking over the world is a group of completely unrelated personalities trying to figure out where it all went wrong. Time to put on your super suit as you beat powerful foes and collect some reliable allies. There's no limit to the fun that you experience in the game, so you'd better get to work.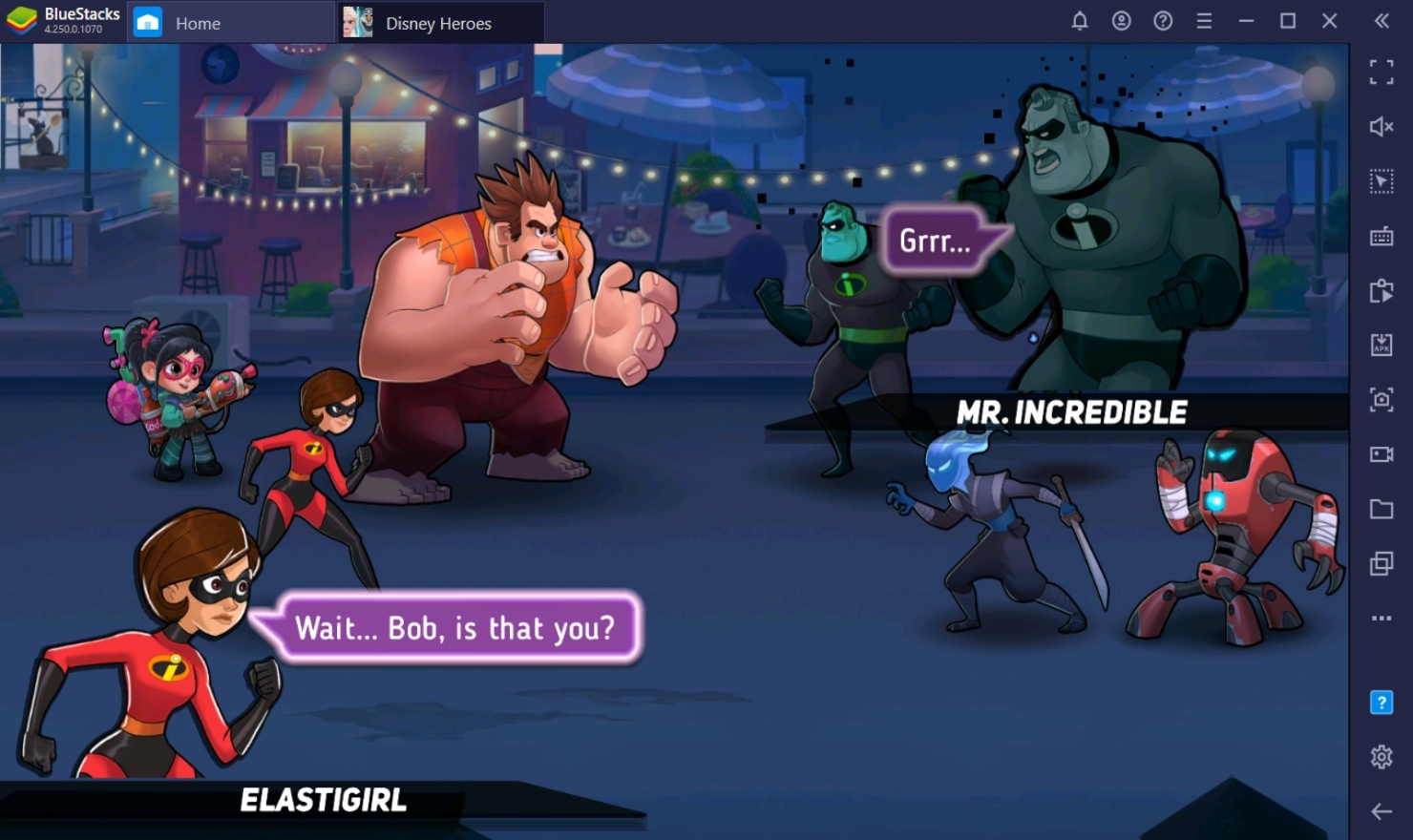 Disney Heroes: Battle Mode is already a wonderful game, and it's even better when you play it on BlueStacks. Don't think twice about whether you want to try it out; just do it! Don't settle for anything less when there are amazing things out in the world. All you have to is go the distance and get rid of the nasty limitations that playing on mobile has. No more lag, touch-screen problems, and most importantly – no capes!
This game is now available on now.gg. Play Disney Heroes: Battle Mode online