Game Guides
Disney Mirrorverse Beginner Tips and Tricks to Get a Good Start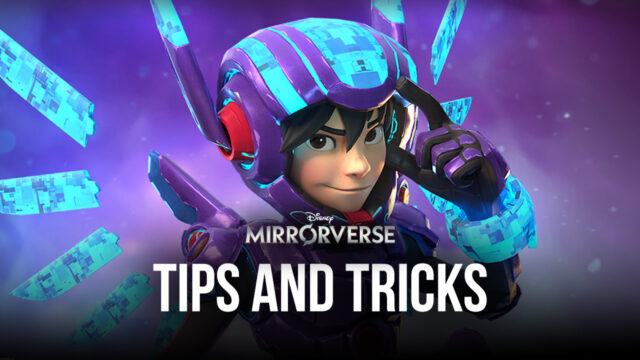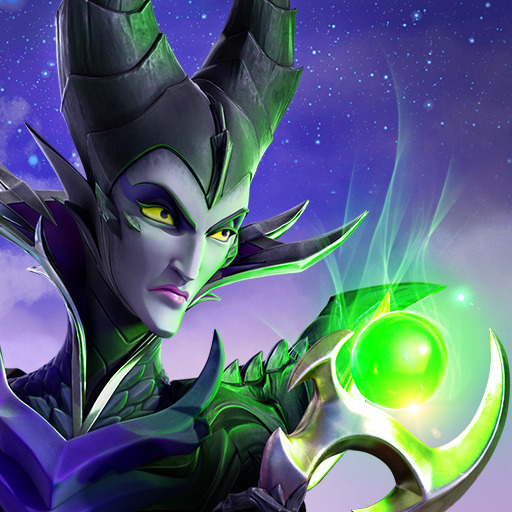 Have you ever thought about how fun it would be to see your favorite Disney Pixar characters run around arenas and engage against a variety of enemies, like some sort of action RPG game? Well, if you're a fan of games like Kingdom Hearts, then you'll probably already know what we're talking about. However, Disney Mirrorverse has finally been released worldwide to give us another taste of beat 'em up goodness by letting us have fun with our favorite Disney heroes.
This new action RPG features combat in real-time with a large roster of characters from Disney Pixar's most popular shows and films. In this game, you'll find heroes like Buzz Lightyear; Ariel from The Little Mermaid, Sulley from Monsters Inc; Hiro Hamada from Big Hero 6, and countless others. Moreover, each of these characters have their own stats and skills, which makes them suited for different situations and play styles. And the cherry on top is that the game features a cool progression system that lets you upgrade your characters, and even unlock new modes and elements so that you can participate in a wide variety of challenges as you level up your team.
If you're just getting started, we recommend reading our Disney Mirrorverse beginner's guide to get a grasp of the basics. However, if you already know what this game is all about, then this article will give you a few useful Mirrorverse tips and tricks to help speed up your progress and optimize your team.
Play on BlueStacks to Get the Best Performance
The first tip we've got for you isn't necessarily applicable to just Disney Mirrorverse, as it's also valid for any other mobile game that you might want to play. Case in point, by playing Mirrorverse on PC with BlueStacks, you can benefit from the many different tools and features that our Android app player offers, and take your experience with this game to a whole new level.
Our Android emulator lets you enjoy Disney Mirrorverse on your large PC monitor, giving you a much better view of the battlefield at all times, not to mention that it makes the excellent graphics pop out even more. However, the most important aspect about playing on BlueStacks is that it offers a much more stable performance, compared to playing on phones, and without having to break the bank on purchasing expensive mobile devices to run the game properly. Additionally, BlueStacks also lets you play Disney Mirrorverse with either your mouse and keyboard, or your gamepad, to get a much better grasp of the combat.
And this is just a small glimpse of the benefits that you can get from playing Disney Mirrorverse on PC with BlueStacks. Feel free to check out our Mirrorverse PC setup guide to learn how to get started, and experience everything that your app player has to offer.
Blaze Through the Main Campaign
Like with many other gacha games, Disney Mirrorverse starts out pretty slow by introducing the players to the game's basic combat and features. However, once you're done with the tutorials and are free to play however you want, the very first thing you'll want to do is progress through the Campaign mode as fast as you can, as this will give you faster access to all the different features and systems that are tied to your progression in this mode.
If you're just starting out, you'll want to focus exclusively on the Campaign. However, if you want to get a better start, then you might consider…
Consider Rerolling to Get a Good Start
Even before you start playing in earnest, there is an important aspect that, while not strictly necessary to do, can give you a great advantage from the very beginning in Disney Mirrorverse: We're talking about rerolling, the process in gacha RPGs through which players try to obtain the best characters in the game from the start, in order to get the advantage from very early on.
Though this process is harder to do in some games compared to others, and its necessity and validity often vary depending on the game as well, it's still recommended to do so if you have the spare time and want to get a good start. Case in point, while in Disney Mirrorverse it's not strictly necessary to reroll, you can still do it if you want, and your efforts will be rewarded immensely as you'll be able to progress much easier.
Check out our Disney Mirrorverse reroll guide to learn more about how to reroll in this game, as well as how BlueStacks can help to significantly speed up the process with the Instance Manager feature.
Complete Achievements, Journeys, and Daily Quests to Farm Useful Materials
In Disney Mirrorverse, your progress is not only limited by your actual progression through the main campaign, but also by the amount of resources you can farm on a daily basis. After all, if the difficulty of the missions you're trying to clear is too great, you'll probably have a much harder time completing them if your team is also underpowered due to insufficient upgrade materials. To this end, you'll want to farm as many resources as you can by completing daily missions, as well as working to finish up your achievements and journeys, all of which are tasks that grant tons of resources upon completion.
While the journeys and achievements are more long-term goals that you will be completing further down the line, the daily quests reset every 24 hours and are very much worth doing diligently. In fact, if you don't have much time to play, and you want to get the most out of your gaming sessions, these daily missions are the absolute best ways to spend your time.
Join an Active Alliance to Get Access to Great Rewards
While Disney Mirrorverse is mostly a solo game, you can still benefit greatly from collaborating with other players. Specifically, after completing stage 2-6 in the Campaign, you'll unlock the Alliance feature, which lets you create or join guilds and get access to all the features they offer. In other words, not only are these great ways to find veteran players that can teach you more about the game, but you can also gain access to different missions and modes that grant special rewards upon completion.
With these five tips and tricks in mind, you're well set on your way to getting a better start in this awesome Disney Pixar action RPG. Just remember to play Disney Mirrorverse on PC with BlueStacks to optimize your experience!