Game Guides
How to Play Dragon Brawlers On PC With BlueStacks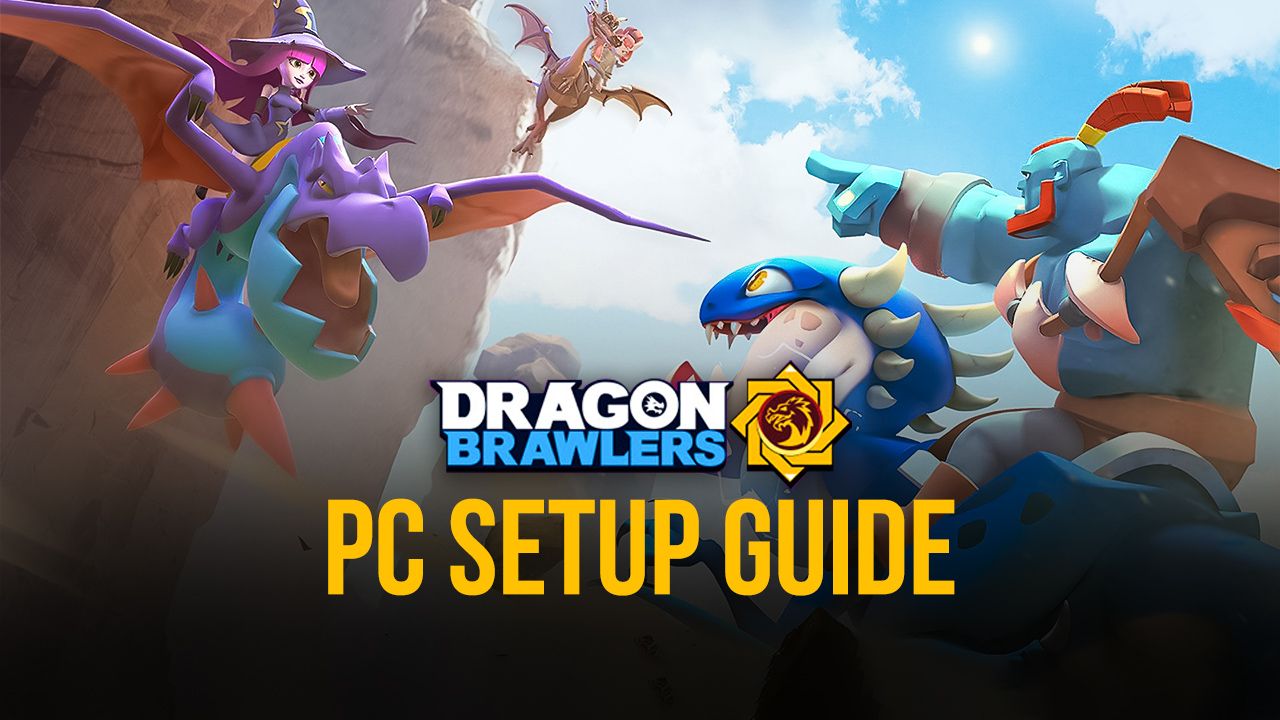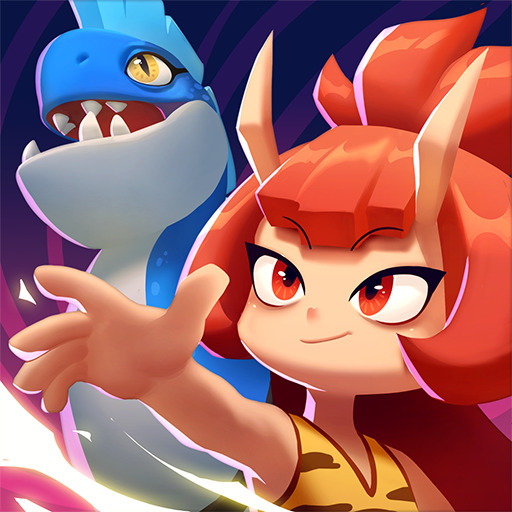 Dragon Brawlers takes the beloved MOBA genre and remodels it for players who want to have a more casual feel towards playing such games. The 3v3 MOBA game features a unique collection of dragons and riders which players can mix and match to ride into battle on different game modes. No fight will be like the one before it since you can choose where you want to play and which characters you want to use to take control of the game. Claim domination for your team!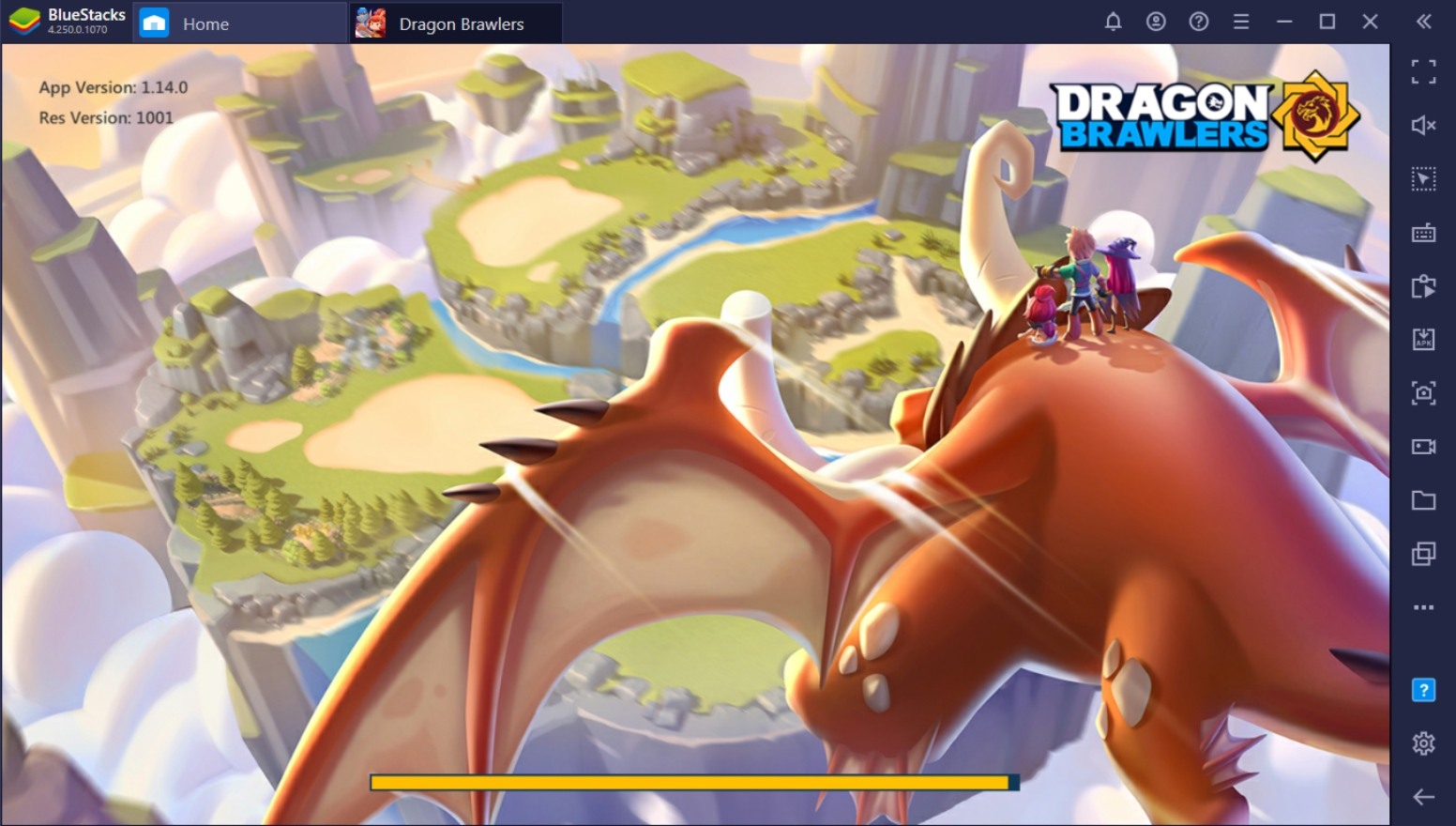 Dragon Brawlers sets itself apart by removing the complicated features that MOBA games have, such as itemization, champion combos, team roles, and macro techniques that make playing games like League of Legends: Wild Rift too complicated for most players. The game uses simple strategic concepts that won't push you into overthinking whether how well you're doing at the game, if at all. Enjoy some full-on team-based PvP action in every match you play to rank up and collect rewards while you're at it!
How To Set Up Dragon Brawlers on BlueStacks
There are so many reasons why you should play Dragon Brawlers on your PC! The game is designed for players to get a competitive feel and encourages players to do their best in order to help their team secure victory. To increase your chances of winning matches, the best tools are required to help you take your gameplay to the next level. Luckily, BlueStacks has all the features you'll need to win more games! Here's how you play Dragon Brawlers on your PC.
Download and install BlueStacks

on your PC.

Complete Google Sign-in to access the Play Store, or do it later.

Look for Dragon Brawlers in the search bar at the top-right corner.

Click to install Hunting Clash from the search results.

Complete Google Sign-in (if you skipped step 2) to install Dragon Brawlers.

Click the Dragon Brawlers icon on the home screen to start playing.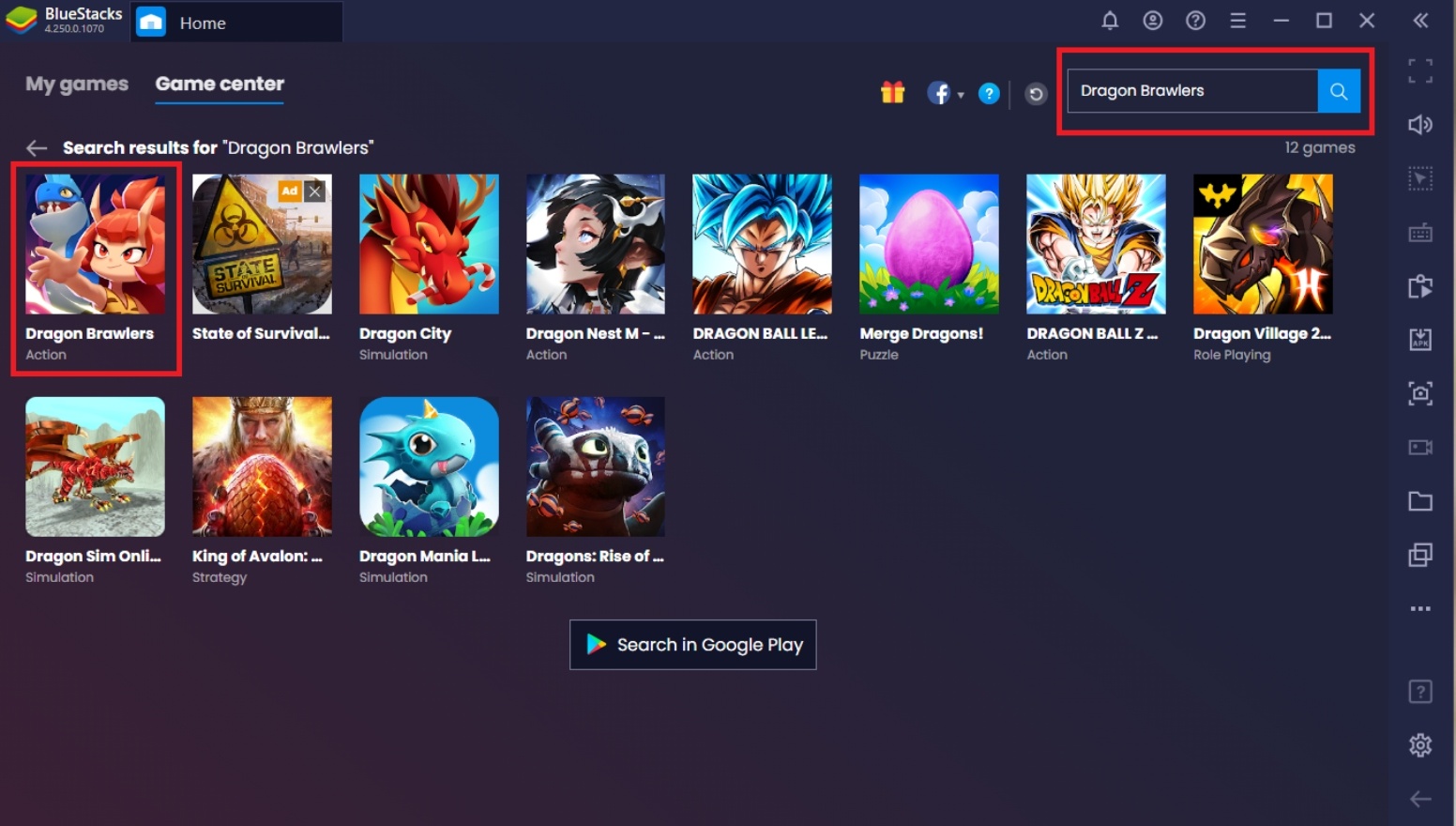 Best Features On BlueStacks For Dragon Brawlers
BlueStacks is the best way for competitive players to make the most out of their gameplay and unlock tools to help them win games without using any form of cheat codes or other illegal tools. Before you start playing the game, you might want to see which features you can take advantage of to help you succeed at this game. There are different ways you can play Dragon Brawlers on your PC, but these are some of the main features that players can start off with.
The most important tool when playing MOBA games is having the right controls for your character to move around freely and use the right abilities at the right time. The BlueStacks Keymapping Tool gives players the option to map out their screen using buttons from their keyboard to emulate the original touch screen controls. This will help players get a more natural feel to playing a mobile game on PC. Once it's mapped out, you wouldn't even have guessed that the game was a mobile game in the first place.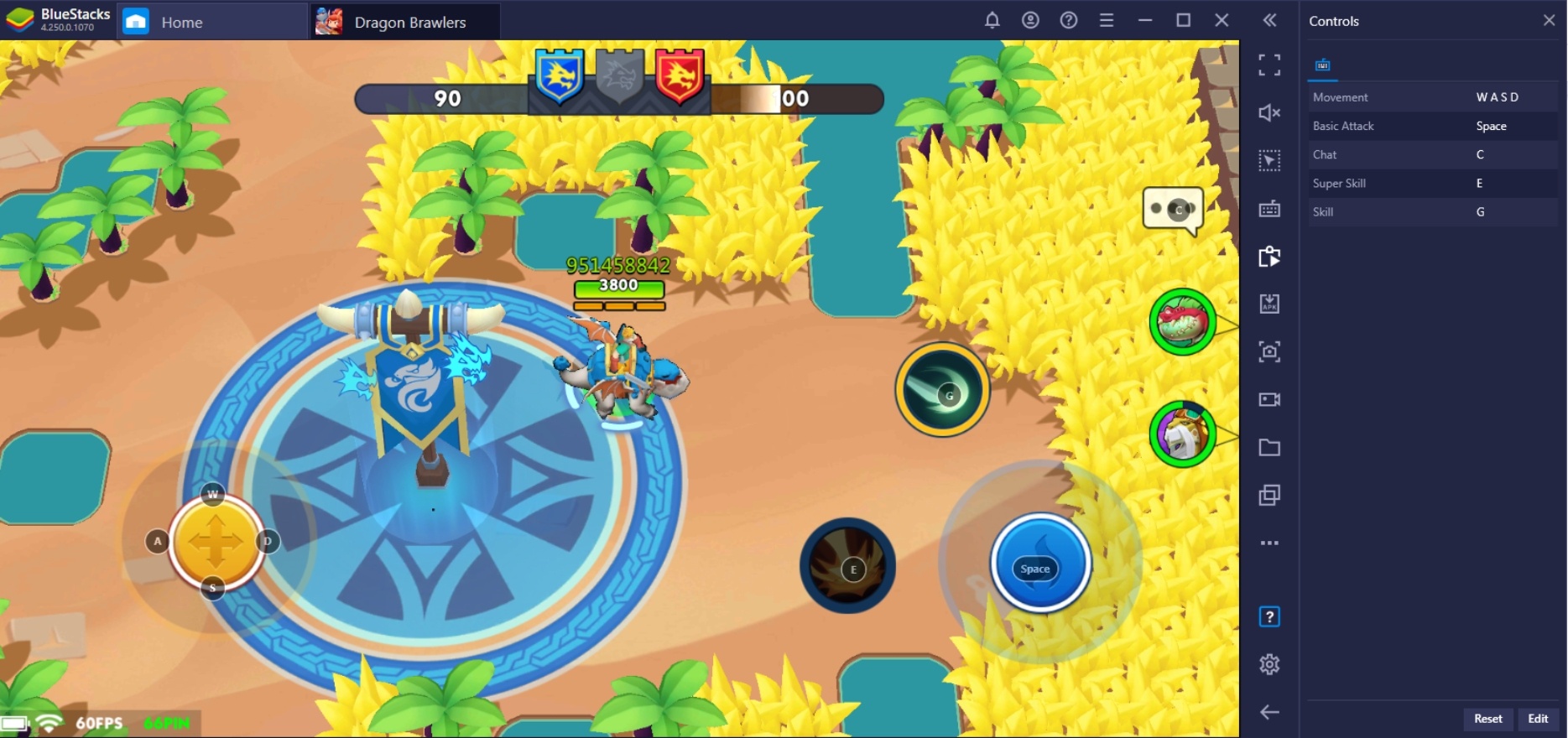 Players that aren't fond of setting things from scratch will be happy to know that BlueStacks offers a default set of keymaps premade for every game available on the client. This should offer a bit of an introduction to you as well on how these controls work and what you can do to improve or personalize them for your own benefit. With the BlueStacks Keymapping tool, you can make sure that you're hitting the right skills while moving around the map and avoiding getting hit by skill shots.
The Multi-Instance Function is every gamer's dream come true. This feature allows players to open multiple active tabs on your computer's screen so that you can play different games at the same time or simply open multiple instances of the same game for whatever the purpose. These instances can be from the same Google account, or you can create multiple accounts for a single game so that you can create an army of accounts that are all controlled by a single user.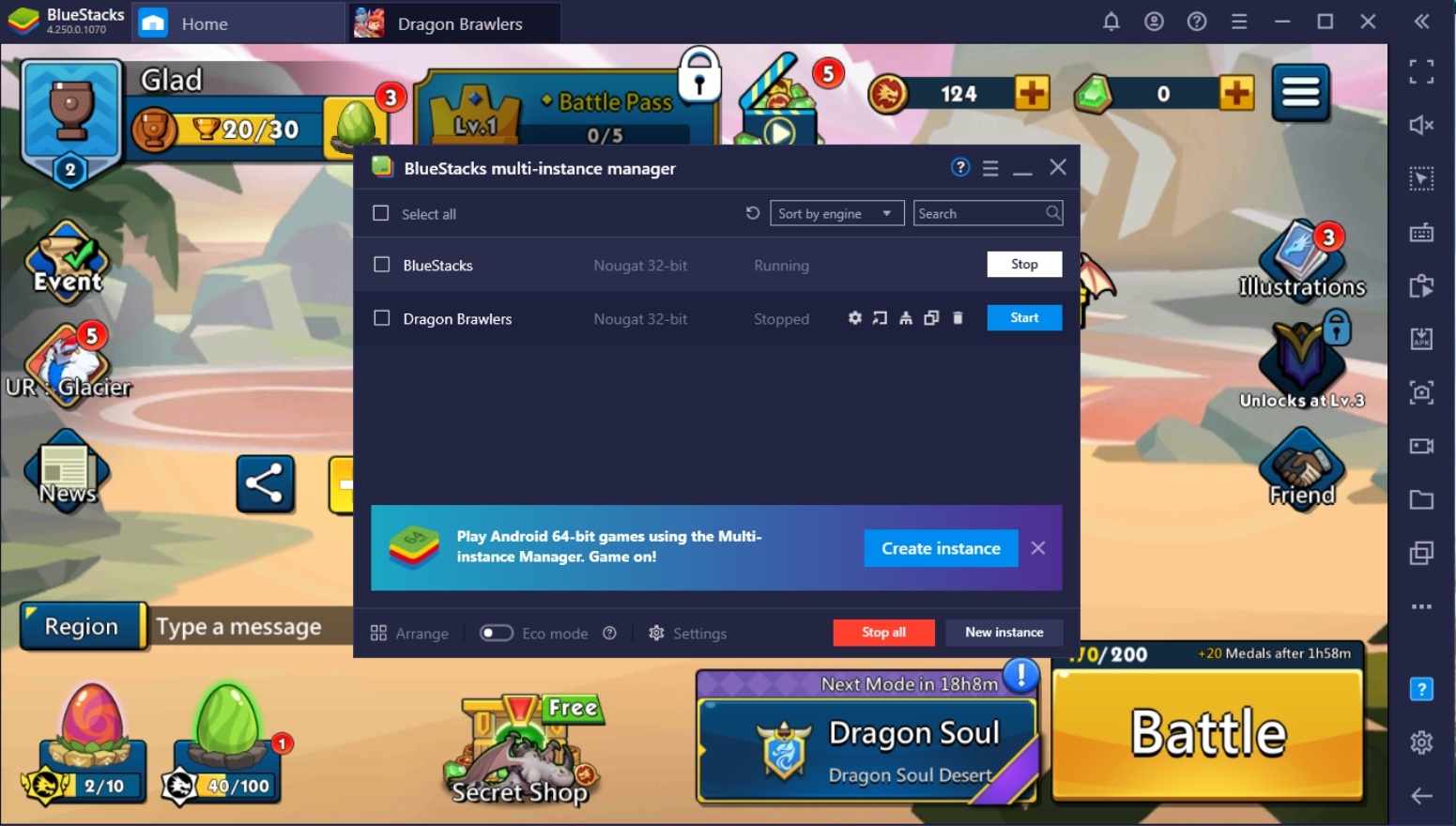 The Multi-Instance Manager also helps you keep track of all your active instances so that you won't have to actively keep in mind which windows are which. If you're playing a single game, you can also use the BlueStacks Multi-Instance Synchronization tool to control all of these active windows all at once using a uniform set of controls.
The Screen Recorder is an important tool to help players record their best moments and share them with other people. Unlike most mobile screen recorder functions, having a powerful PC can run power-hungry games like Dragon Brawlers while simultaneously making use of a screen recording tool smoothly and naturally.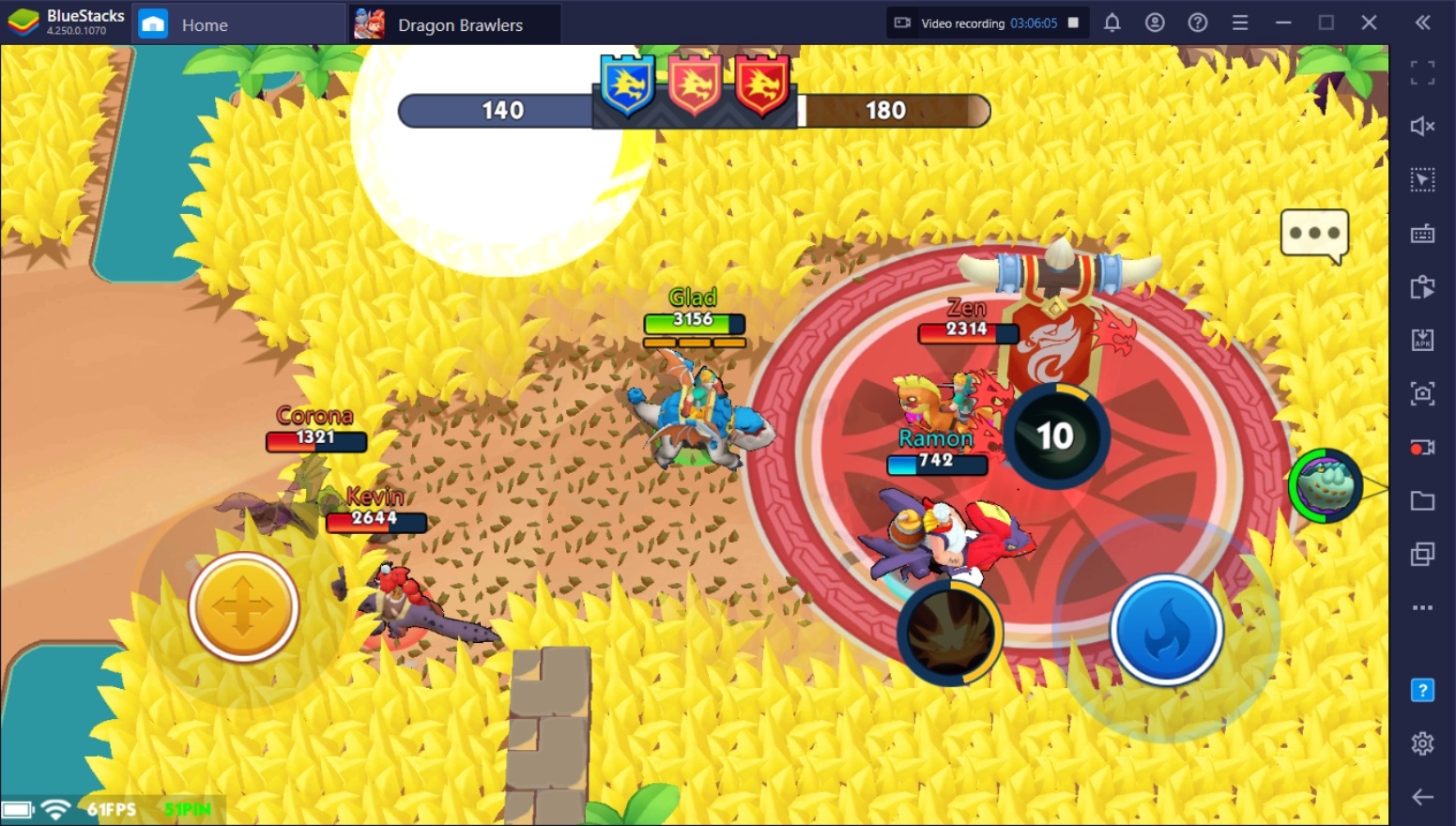 Combining this feature with BlueStacks streaming mode allows you to share your gameplay live. Share your knowledge and exciting playstyle with the world as you interact with the gaming community on streaming websites, to a public audience, or even just with your friends and family. Regardless of how you use it, you can guarantee that using this feature will be the best mobile game streaming experience you'll ever have.
Ride The Dragons Into Battle!
Collect different dragons and dragon riders that you can use to fight against other players. Each dragon contains a unique pair of skills that you can use alongside your rider's ability. Prove your worth as a dragon tamer; defeat players in live battles where you'll have to work with your team to secure objectives while being in constant threat of being attacked by the enemy team. Each game provides around 5-10 minutes of action-packed brawling until one winner emerges.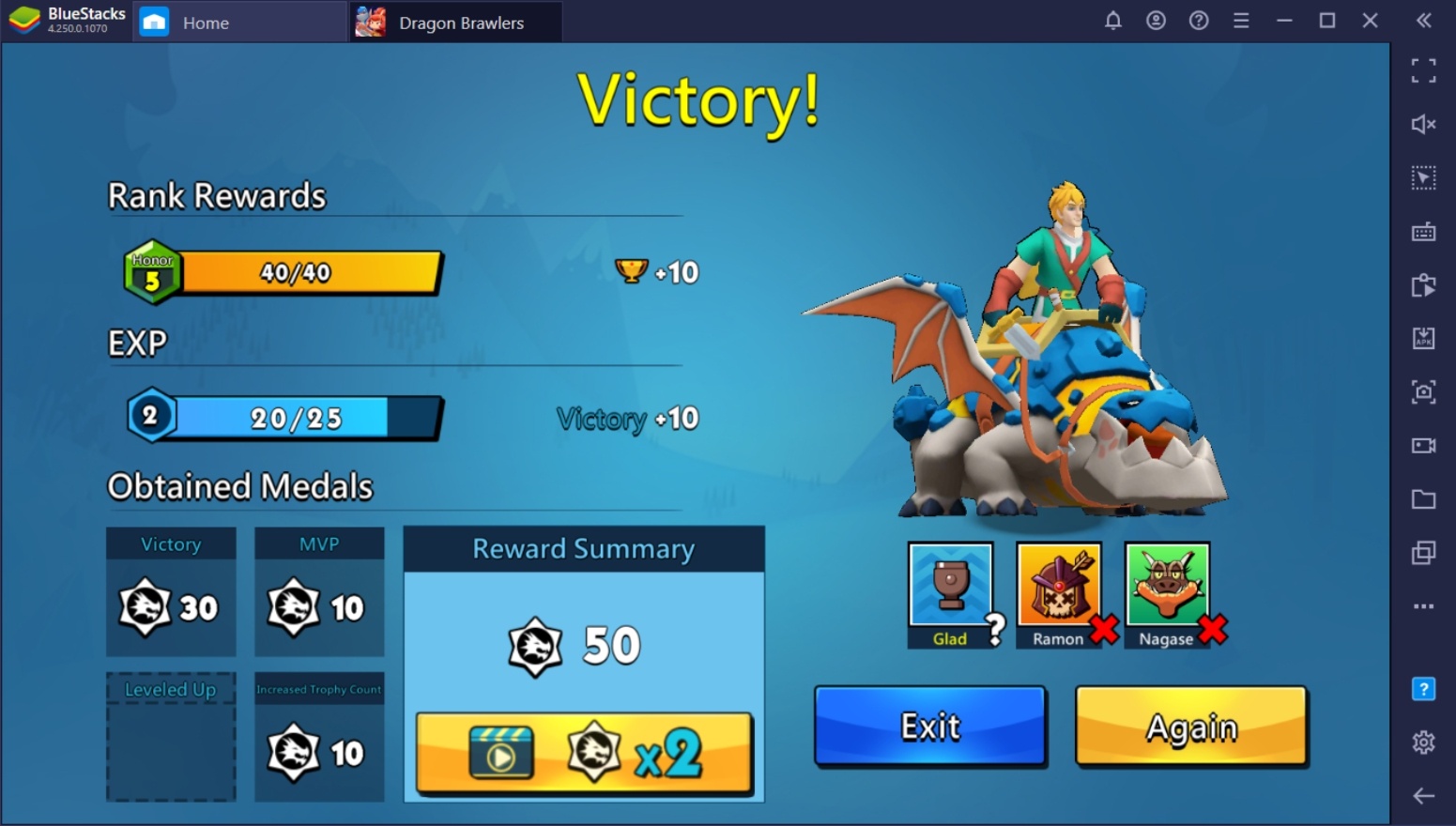 Dragon Brawlers is one of those games that you wish you could play all day, especially if you're on a winning streak. After all, the taste of victory will make anyone feel like they're the best player in the world. But even the best players in the world started from somewhere using the right tools to help them. This is why you should try out BlueStacks to get you started on your road to becoming the top player in Dragon Brawlers!