Game Guides
Dynasty Legends: Warriors Unite Beginner's Guide and Tips and Tricks for Quickly Progressing and Increasing Your BR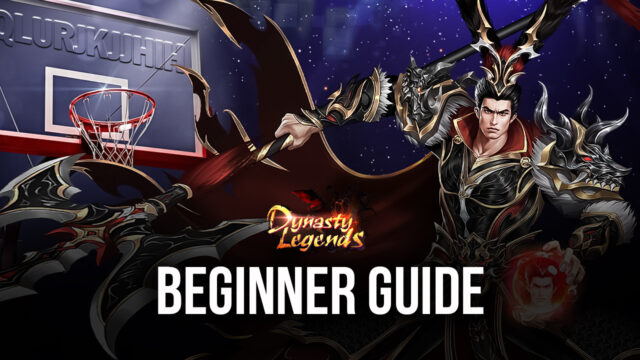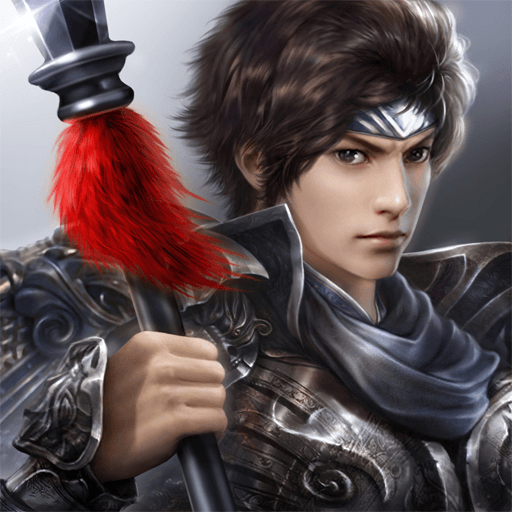 Dynasty Legends is a mobile action musou game with blood-pumping and intense combat from the moment you boot up the game, til you close it after you're done playing. As soon as you start a new game, you'll be thrust into a world of martial arts where only the strong triumph; and with the forces of evil encroaching on the land, you'll have to be at your strongest possible level if you want to stand a chance and save the world.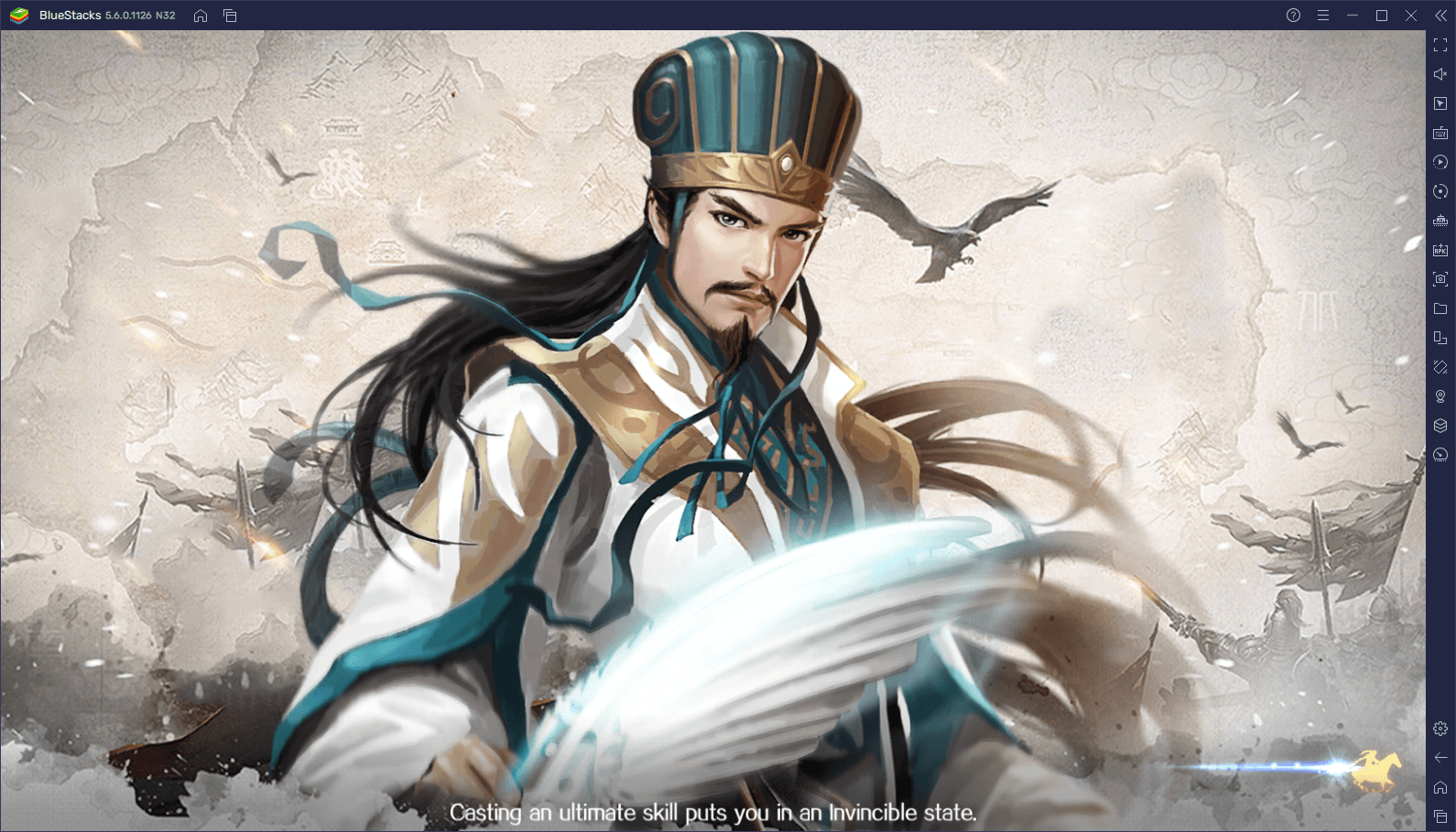 Luckily, while the stakes are high for our heroes in the game, Dynasty Legends is still a mobile game, which means that it's not too difficult to grasp. Nevertheless, even though the first few stages can be quite easy, you'll quickly notice that your enemies are getting stronger as you progress, to the point where you might actually start to struggle against certain enemies. In this case, you'll need to not only continuously practice your personal playing skills, but also progressively upgrade your roster of characters to enhance their strength and allow them to take on increasingly complex challenges.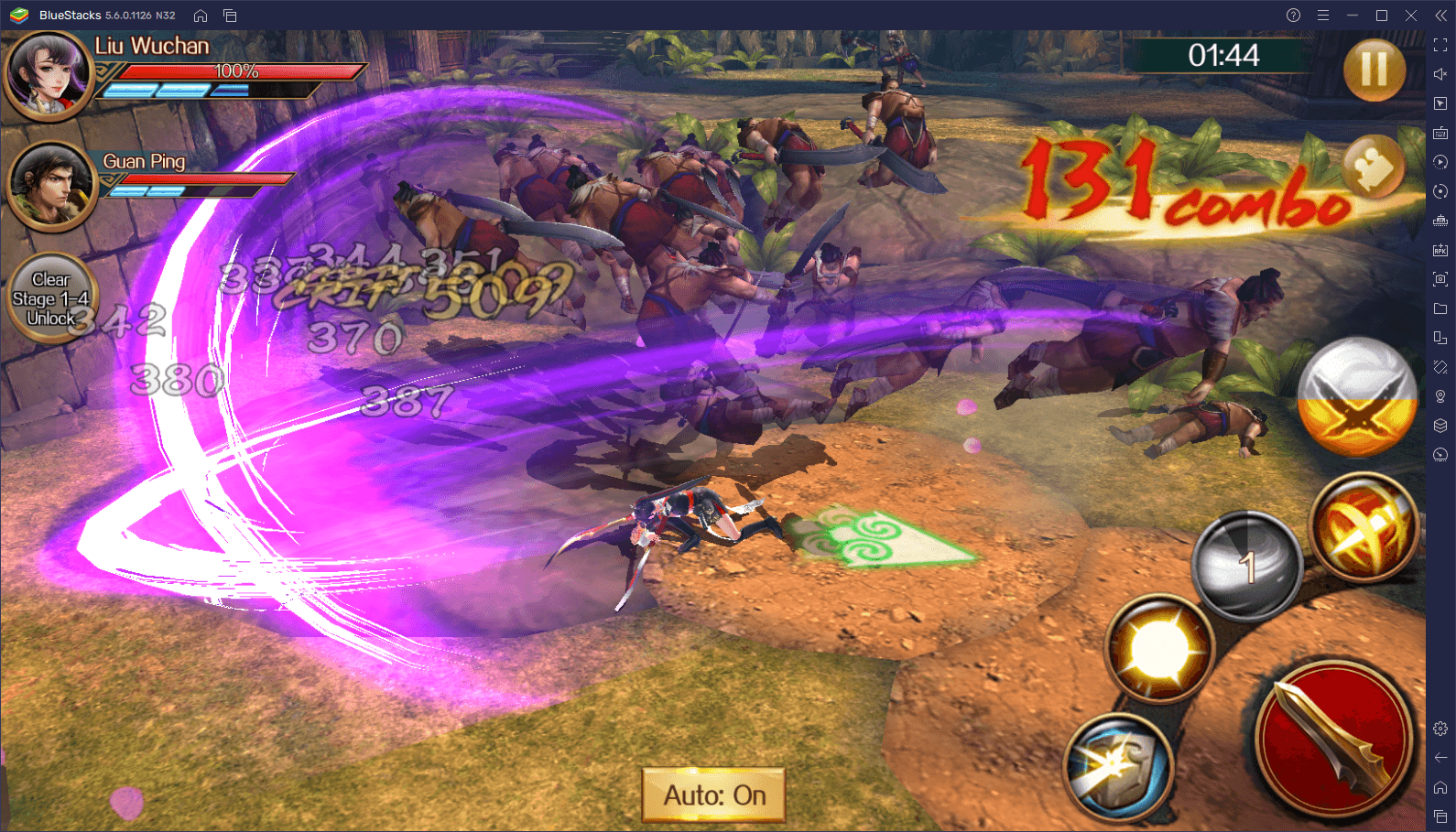 In this Dynasty Legends beginner's guide, we'll be showing you a few tips and tricks to help grow your BR and easily breeze through the main story missions.
Find the Best Controls by Playing on PC With BlueStacks
The combat in Dynasty Legends can be pretty hectic and chaotic, and while your officers can easily cut swathes in crowds of lesser enemies with a few powerful swings, the same can't be said for the boss enemies you'll often come up against. In these cases, you'll need the best tools at your disposal to help you get through the different challenges in this game. And in this regard, your best bet would be to play Dynasty Legends: Warriors Unite on PC with BlueStacks.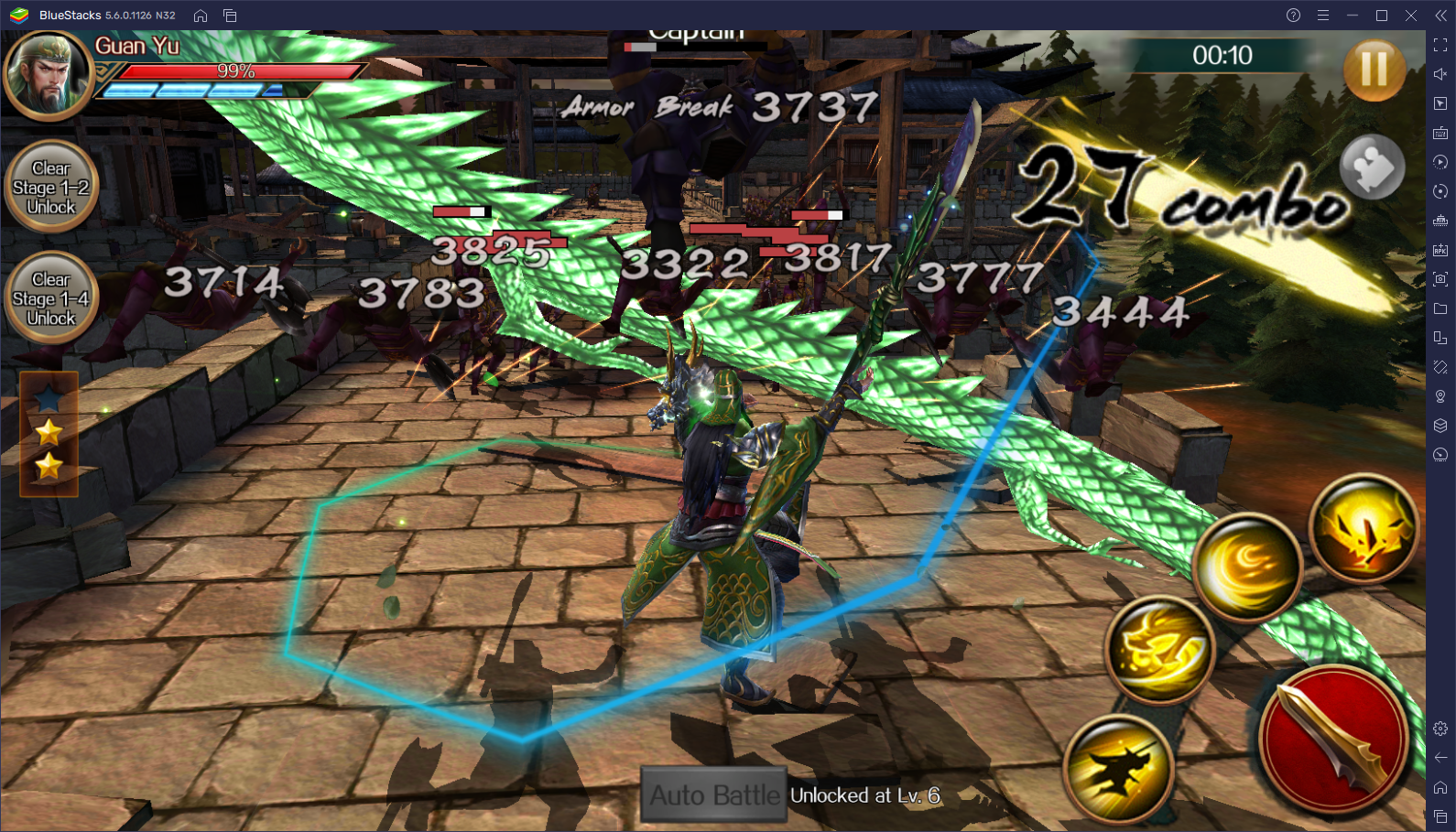 Our Android emulator can give you the best controls in Dynasty Legends, so that you can focus on dodging and attacking, rather than having to fumble and awkwardly struggle with the clumsy touchscreen controls. With BlueStacks, however, you'll not only get the best graphics and a silky-smooth performance at all times, but you'll also find the Keymapping Tool, a feature that lets you play your favorite mobile games using superior keyboard and mouse controls. This feature even lets you play using your gamepad, for those who are familiar with console musou games like Dynasty Warriors, and want to recreate the same experience in Dynasty Legends on BlueStacks.
There are few things more infuriating in gaming than losing a match due to faulty controls. Luckily, BlueStacks can give you full control over your characters at all times, regardless of whether you like to play on a mouse and keyboard, or a gamepad.
How to Unlock New Officers
The lifeblood of your roster in Dynasty Legends is your officers, hero-type characters that jump into the fray and fight in your stead. There are many different heroes in this game, all of which have their own skills, stats, types, and other unique properties. Moreover, some of these heroes can be stronger, and more difficult to obtain, than others, which means that you'll always want to upgrade your lineup with the stronger characters as soon as you unlock them.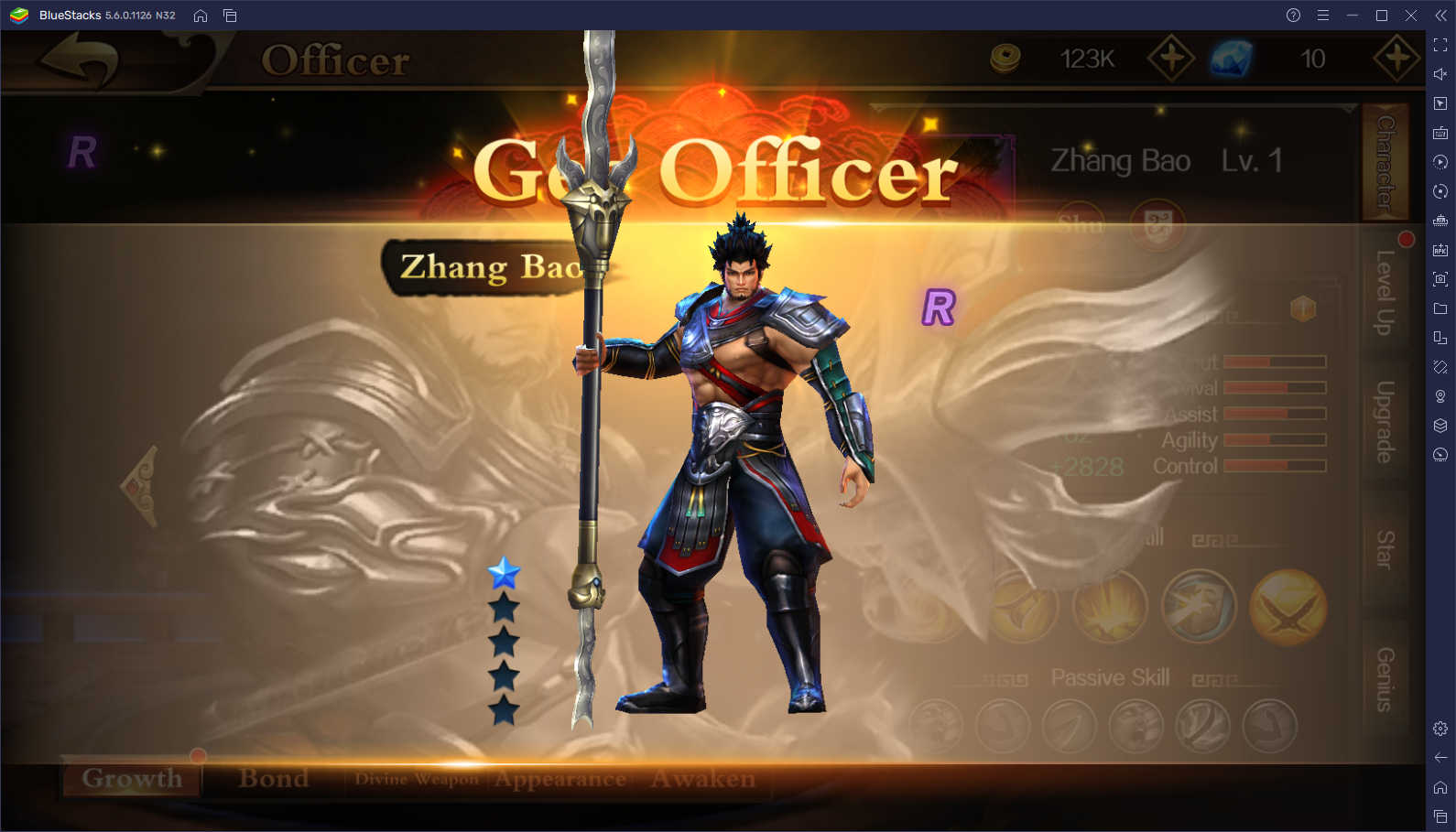 To unlock new officers in Dynasty Legends, you simply need to fulfill their conditions as stated in the catalog. Some of these characters are obtained from completing main story missions, others are from VIP rewards, and others are purchased with gems. Similarly, some of the best officers are available only as part of events, which you can likely find on the game's official Facebook page. We suggest following them on social media to stay on top of current and upcoming events so that you never miss out on receiving powerful heroes to add to your roster.
Upgrading Your Officers to Unleash Their Potential
Now, even with the best characters under your belt, they are still quite weak in their base forms. In other words, you need to upgrade your officers before they can be of any use to you in combat. Luckily, in Dynasty Legends, there are many different ways to upgrade your characters though at the beginning you'll only need to pay attention to a few. Some of these upgrade methods include the following: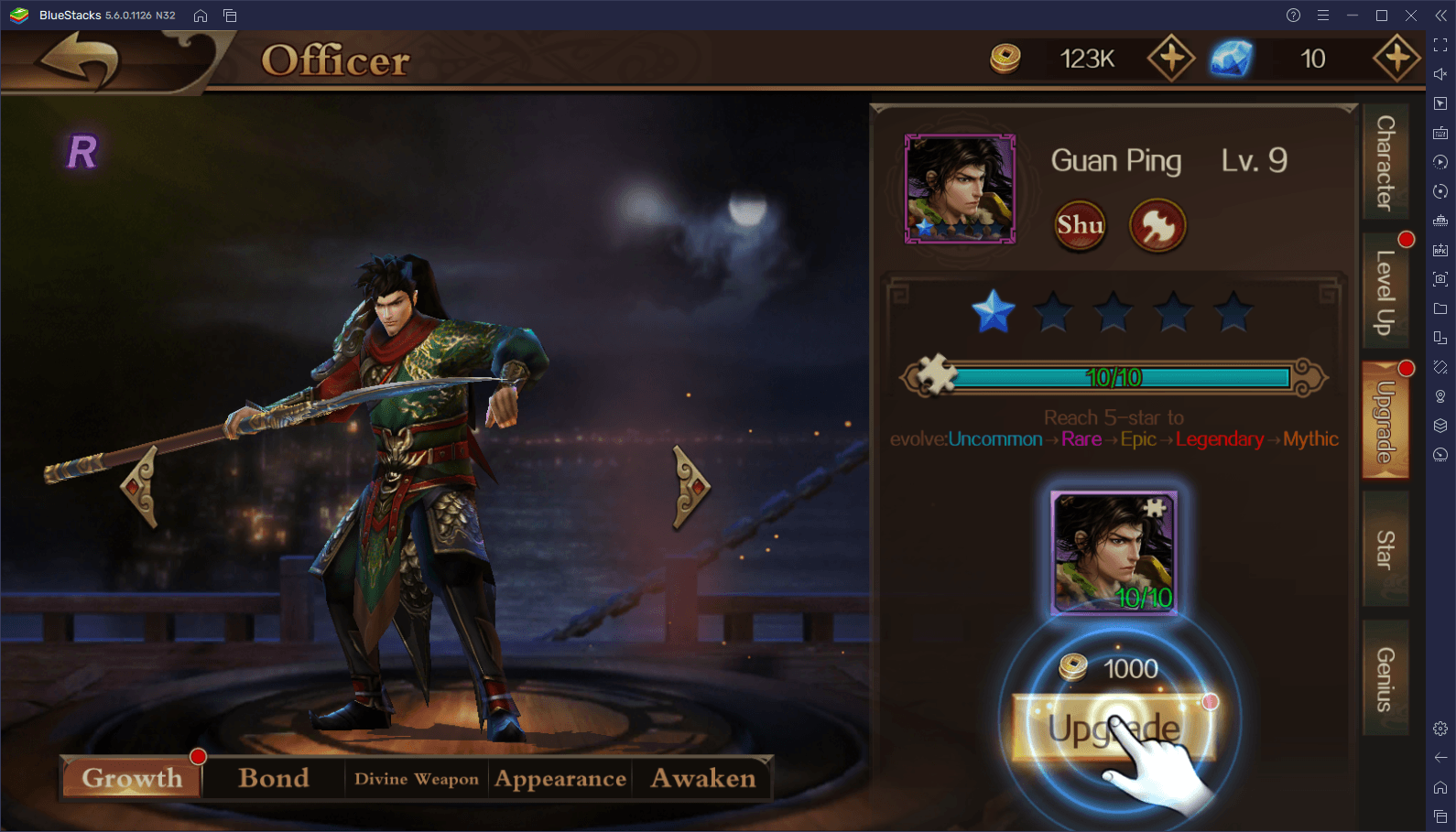 Leveling Up:

This is simple and straightforward: By feeding them EXP Pills, you can increase the level of any given character. By leveling up, you'll increase their stats permanently, boosting their performance in combat.

Upgrade:

By using Star Charms, you can unlock a variety of passive bonuses that enhance an officer's combat prowess.

Star:

Using the corresponding fragments received from the in-game gacha, you can invest them, along with gold, to increase the star level of a character. Once you reach five stars, the next upgrade will remove all the stars and promote the character to the next rarity. In ascending order of power, the rarities in this game are the following:

Uncommon (Blue)
Rare (Purple)
Epic (Gold)
Legendary (Red)
Mythic (Orange)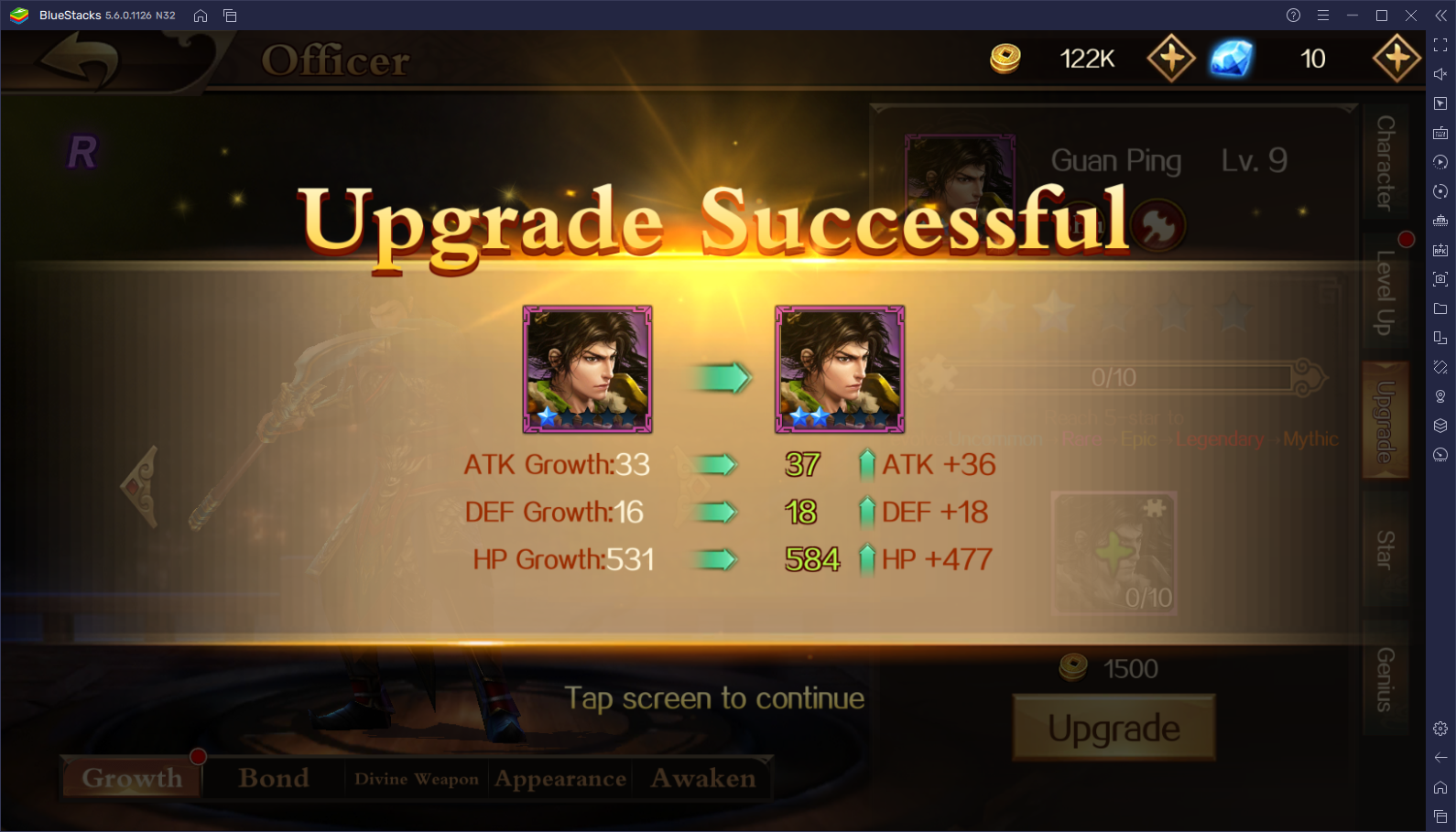 It's important to point out that, in the current build of the game, the "Star" and "Upgrade" features seem to be reversed. In other words, currently, the Star menu is used for upgrading passive skills, while the Upgrade feature is used for promoting characters' star levels. If this is by design, it's quite misleading, though we suspect it's something that will be fixed soon.
Getting a Good Start
Now that we know how to unlock and upgrade your characters, let's go ahead and talk about getting a good start in Dynasty Legends.
Right off the bat, we can safely say that the absolute best thing that you can do, even before starting your journey, is to look for a new server. The newest servers often have launch events that can grant you tons of different rewards essentially for playing the game as you normally would. Specifically, the "Server Launch Celebration" event can give you unique items every single day, just for completing simple tasks like topping up your account a minimal amount, purchasing stuff from the store, completing story missions, leveling up your heroes or your account, and more.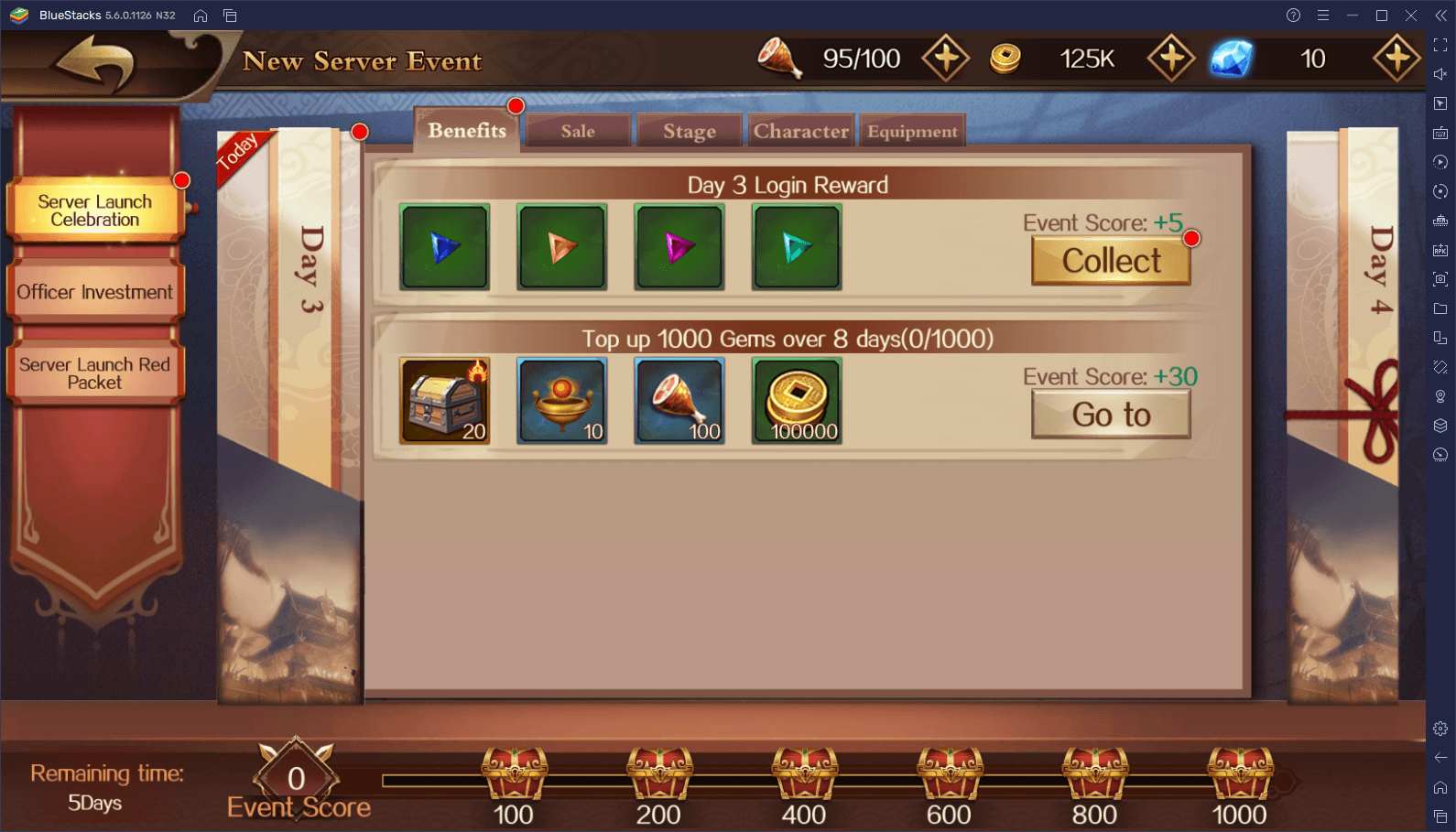 And if you're thinking of whaling out in this game, one of the best investments is the "Server Launch Red Packet" events. In a nutshell, during the first seven days of the server's lifetime, 10% of the diamonds you spend are deposited in the corresponding red envelope of the day. Moreover, on the eighth day, you'll receive a number of diamonds corresponding to the saved amount via mail. In other words, the more you spend, the more you'll get.
Progressing at a Fast Pace
Getting a good start with tons of free goodies can help you a lot in the long run. However, this doesn't mean that you won't have to put the effort to actually work on your account every single day, at least if you want to make good progress. The good thing about this is that you don't really need to put too much thought into it.
For starters, the main quest is always on your top left of the screen, and will be your guiding force throughout most of your time in Dynasty Legends. These quests are very straightforward and consist mostly of completing stages in the main campaign, and they reward you with tons of goodies for your efforts, including even new officers.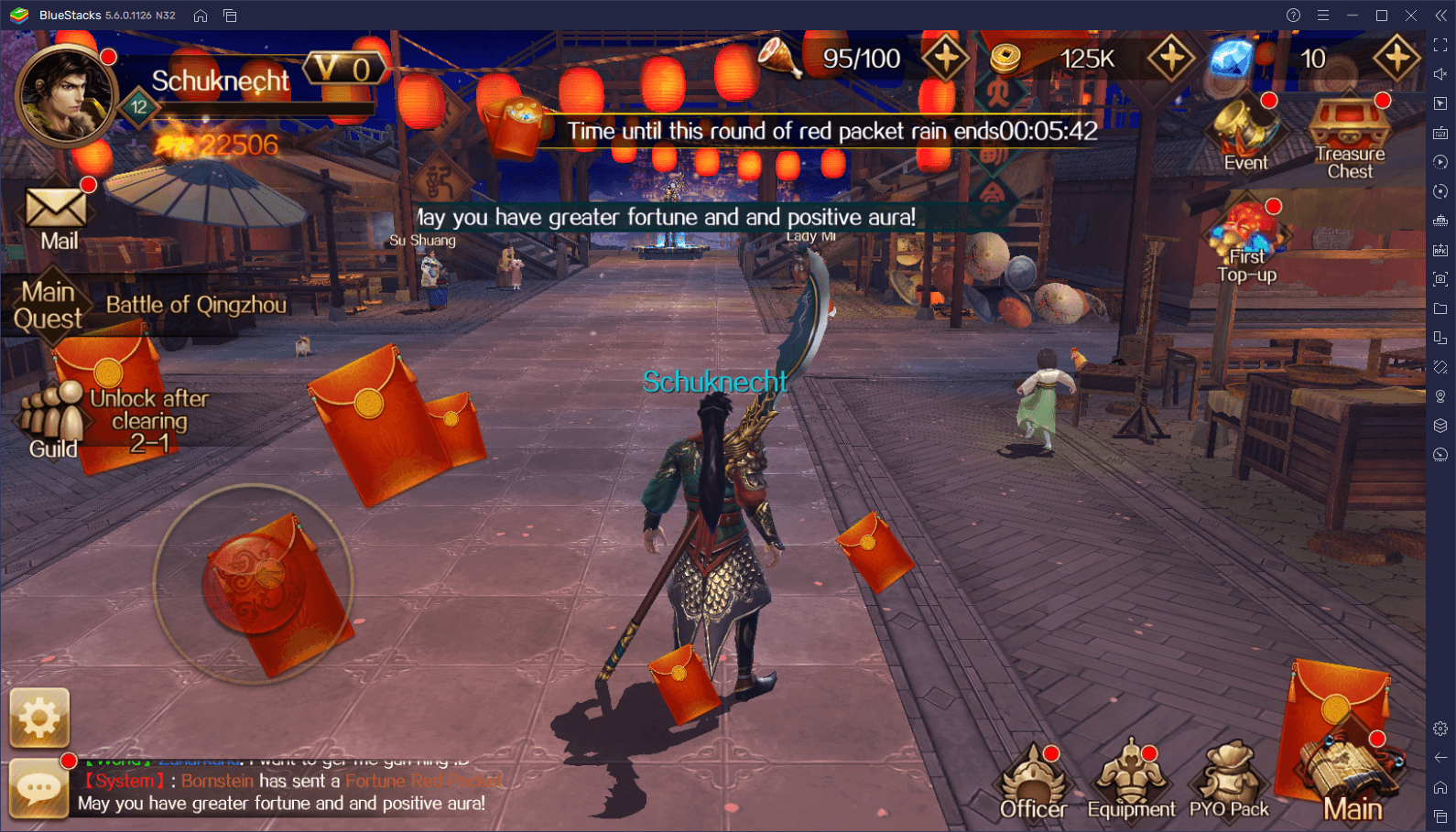 However, aside from the main story quests, you'll also eventually unlock other types of tasks, including daily quests, challenges, and guild activities. At some point, you'll even unlock "Emperor's Decrees" events that automatically grant extra rewards for completing certain daily tasks.
In the beginning, you'll only have to focus on your main quest. However, as you progress through the campaign, taking the time to complete all the optional tasks that you'll unlock will definitely help you to make faster progress, especially as they'll give you all the different materials required not only to unlock new characters, but to upgrade existing ones as well.
Using Auto-Combat Effectively
As you progress through the main campaign, you'll progressively unlock new stuff to sink your teeth into. However, when it comes to combat, this aspect will remain mostly unchanged throughout the entire game. In other words, while it's fun to beat enemies up manually, you'll likely rely heavily on the auto-combat feature, at least to get up to the bosses in most stages.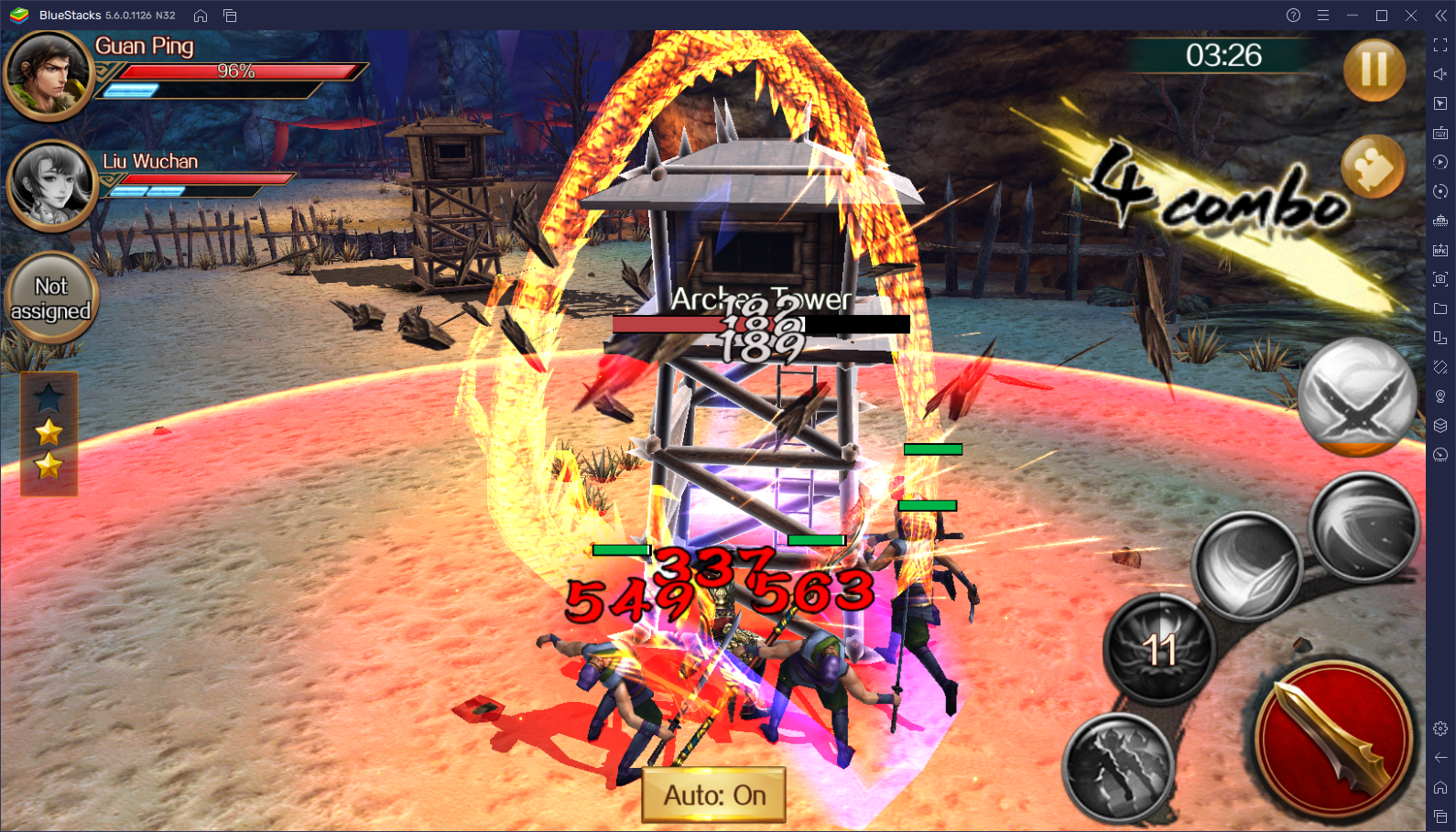 Despite being an exceedingly useful tool, the auto-combat is not without its flaws. Namely, this system has no capacity to discern the best moments to use your abilities, nor does it react to and dodge enemy attacks. Moreover, the CPU also never uses guardian skills or ultimates; you need to activate them manually even when auto-combat is enabled. In other words, you should only use this feature in the easier stages, and switch to manual mode when fighting against the tougher enemies.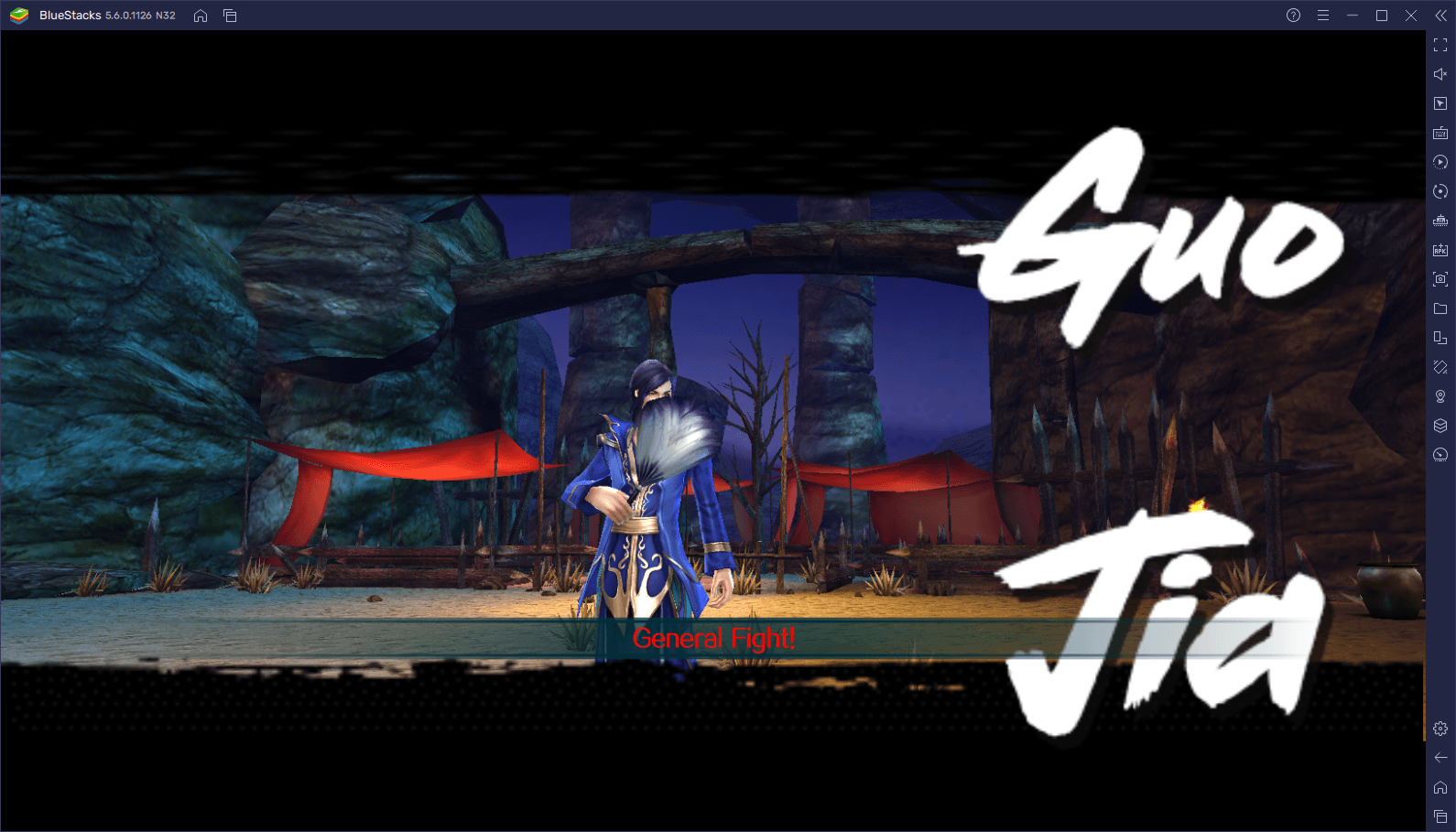 And with that, you have all you need to start on the right track in Dynasty Legends: Warriors Unite. Feel free to leave your own suggestions in the comments below!