Game Guides
How to Get the Best Gameplay Experience in Dynasty Legends: Warriors Unite on PC with BlueStacks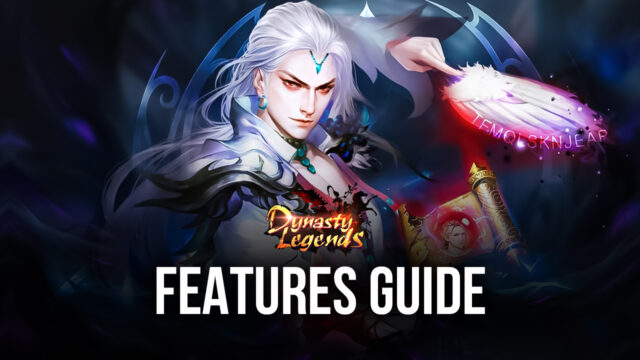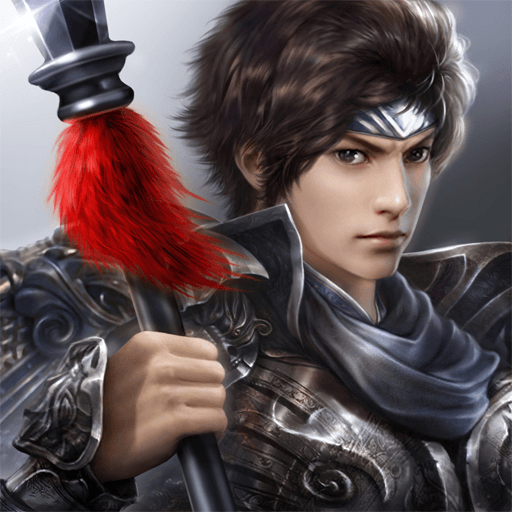 True to their genre, action games can be some of the most exciting fun you can have on any platform. The constant thrill of battle; the hacking and slashing through throngs of enemies; all the different unlockable characters each with their own unique play styles, and tons of other aspects to discover that might give you an edge in battle. And in all these aspects, Dynasty Legends: Warriors Unite delivers in droves as it features some of the most blood-pumping intense musou action we've seen on this platform.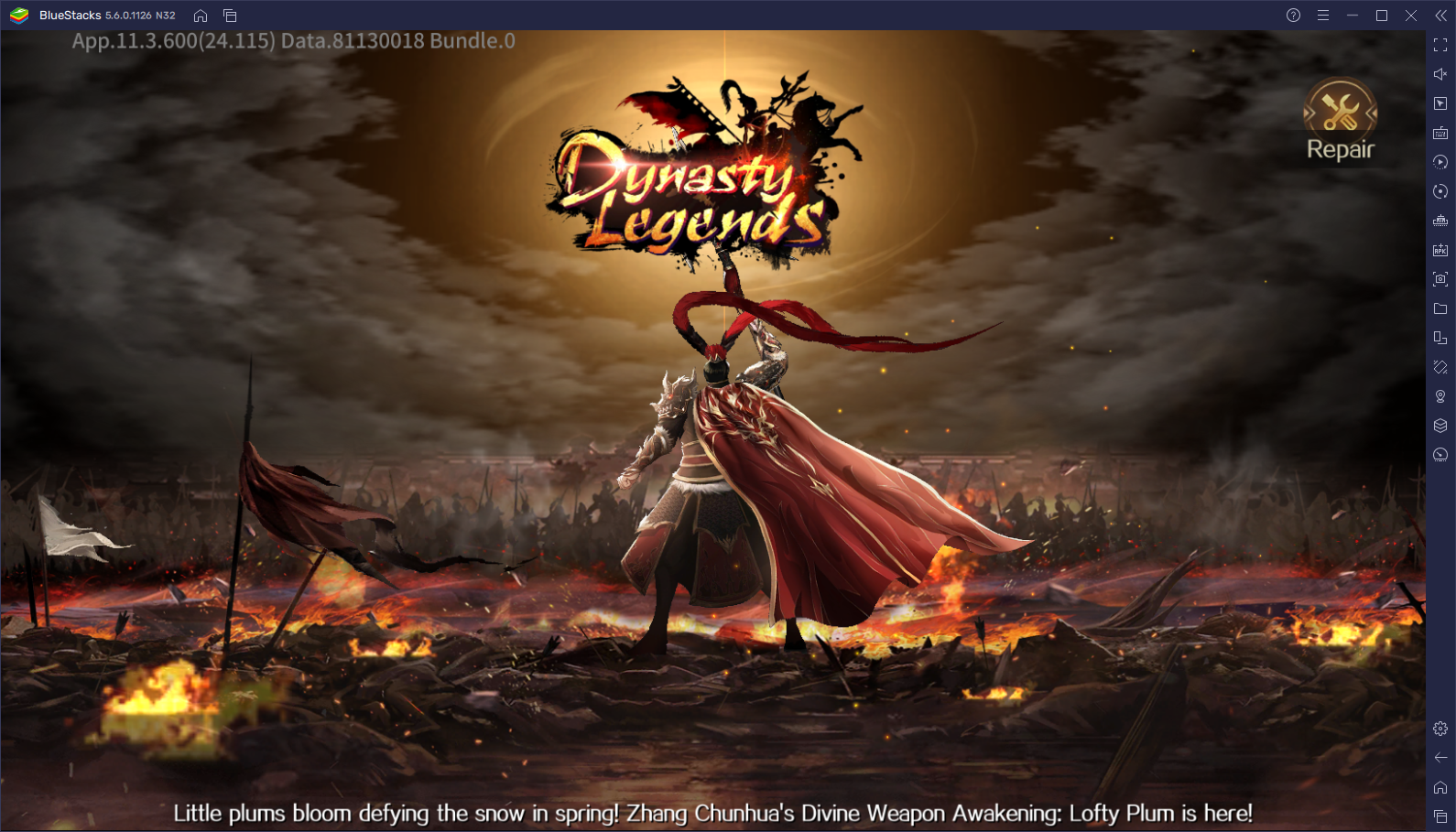 For those who don't know, "musous" are a subgenre of action games that revolve mostly around overpowered characters mowing through hordes of lesser enemies. We're talking about a single swing of your powerful heroes sending regular enemies careening to the air and off the stage. The idea here is usually to make your way through the enemy army until you reach the objective, and then face off against a tough boss to complete the stage. And while regular enemies are very weak and basically helpless, the bosses are often much stronger and can pose a significant challenge if you're unprepared.
This combination of elements makes it so that the best way to enjoy this musou game is by playing Dynasty Legends: Warriors Unite on PC with BlueStacks. Our Android App player gives you the best features and tools not only to play the game on your large computer monitor and with the best performance, but also to get access to intuitive control schemes and other quality of life aspects.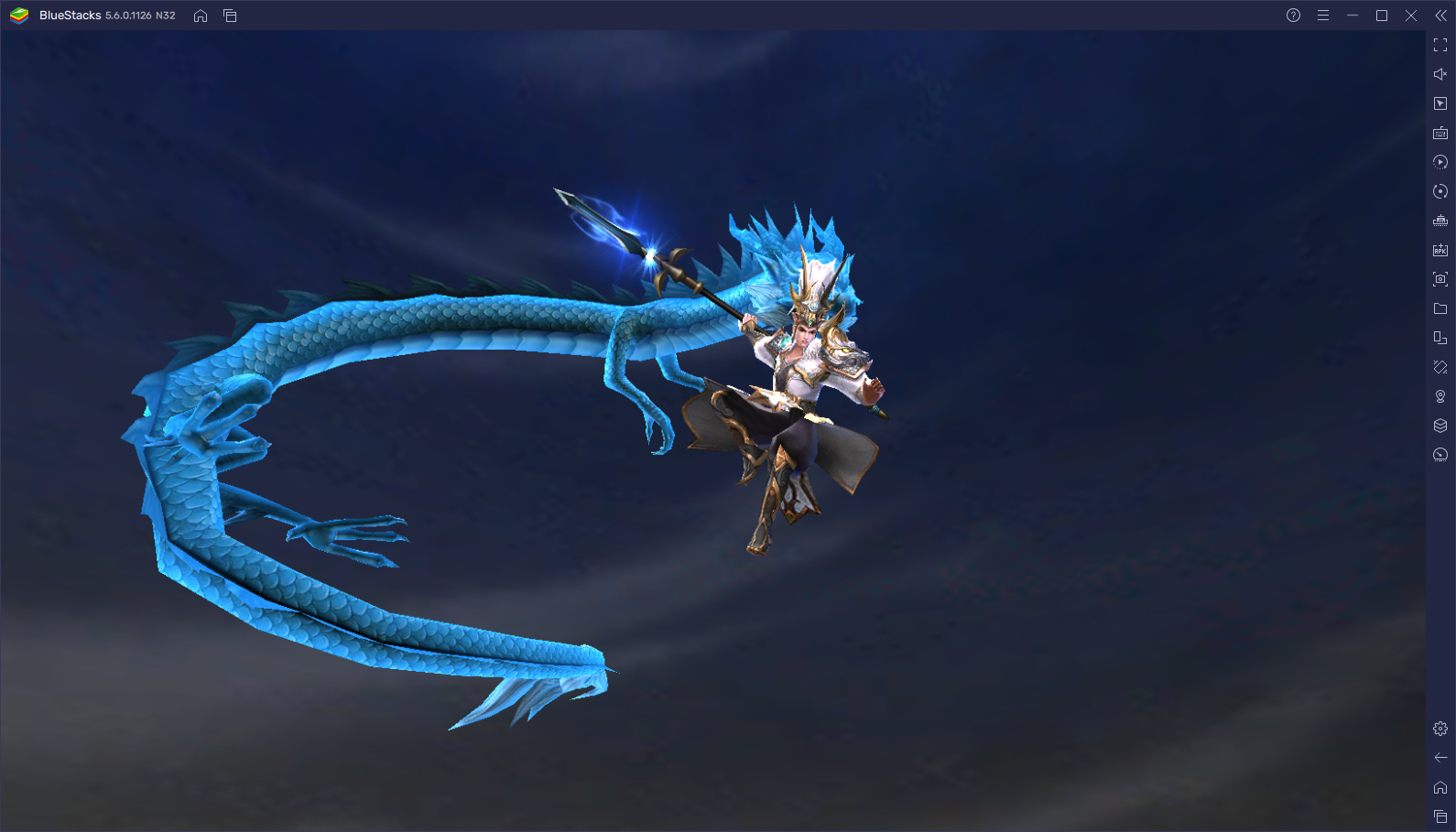 In this article, we're going to show you how to get the best experience when playing Dynasty Legends: Warriors Unite on PC with BlueStacks.
How to Play With a Smooth 60 FPS in Just a Few Seconds
One of the best features of BlueStacks is that, in terms of performance, our emulator is faster and more powerful than even the most cutting-edge phones, and you don't even have to spend a dime on one of these devices to play your game. In fact, as long as your computer meets the recommended requirements to run BlueStacks (which are, by today's standards, very low), you will get the absolute best experience with any of your games. And the best part about this is that, unlike your current phone, you already probably have a computer that can easily run this game with optimal performance!
However, in order to achieve the best frame rate and graphics in Dynasty Legends: Warriors Unite, you will probably have to do a few tweaks and adjustments to your game as well as your emulator. Here's a quick breakdown of the process: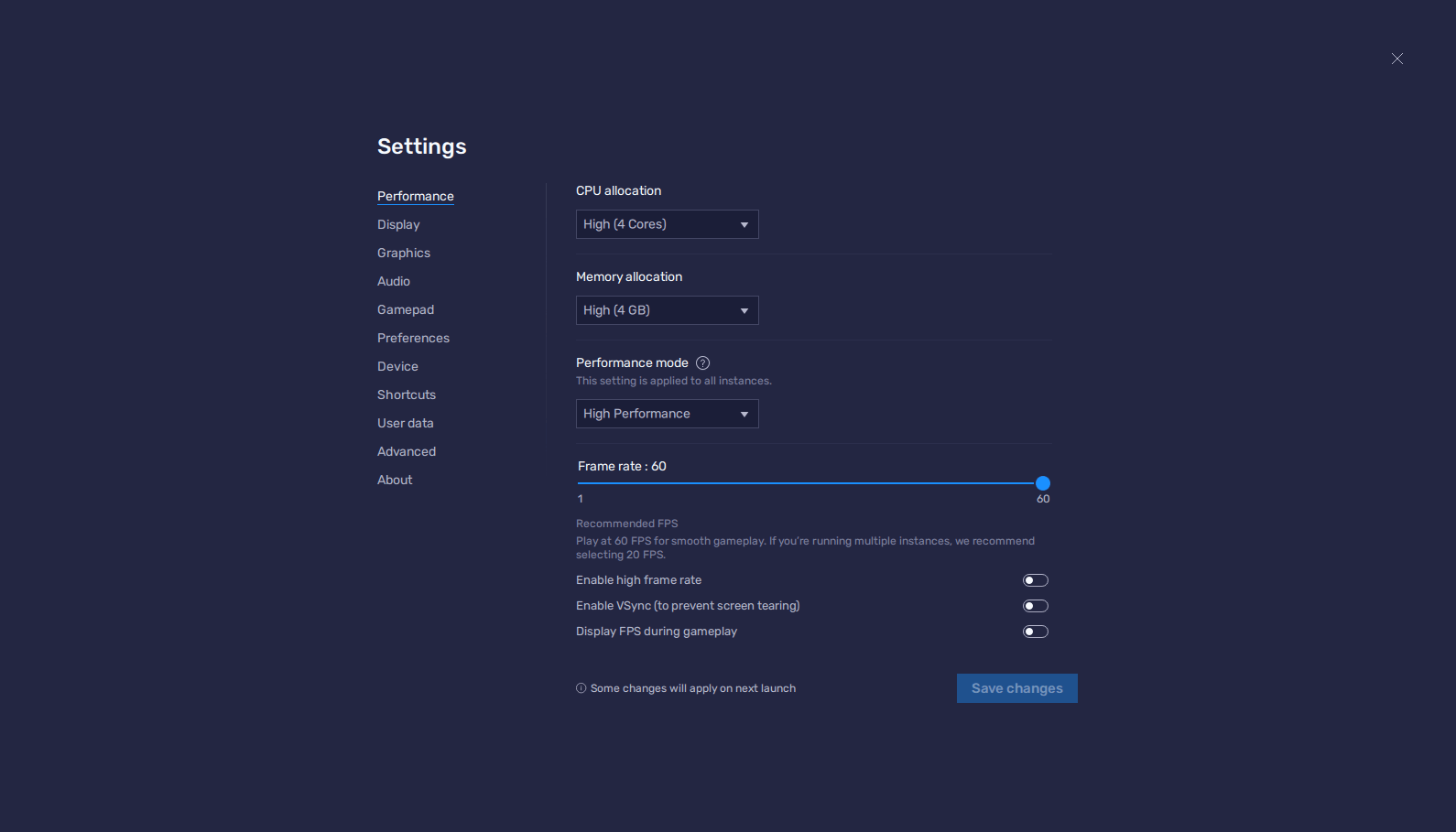 Open your BlueStacks settings and go to the Performance section.

Assign 4 CPU cores and 4GB of RAM to the emulator, followed by setting Performance mode to "High performance", as well as the FPS slider to 60 FPS. Finish by clicking on "Save changes".

Run Dynasty Legends and go to the in-game settings menu by clicking on the gear icon on the bottom left.

Set the Display Effects to "Highest", and the Frame Rate Settings at 60 FPS.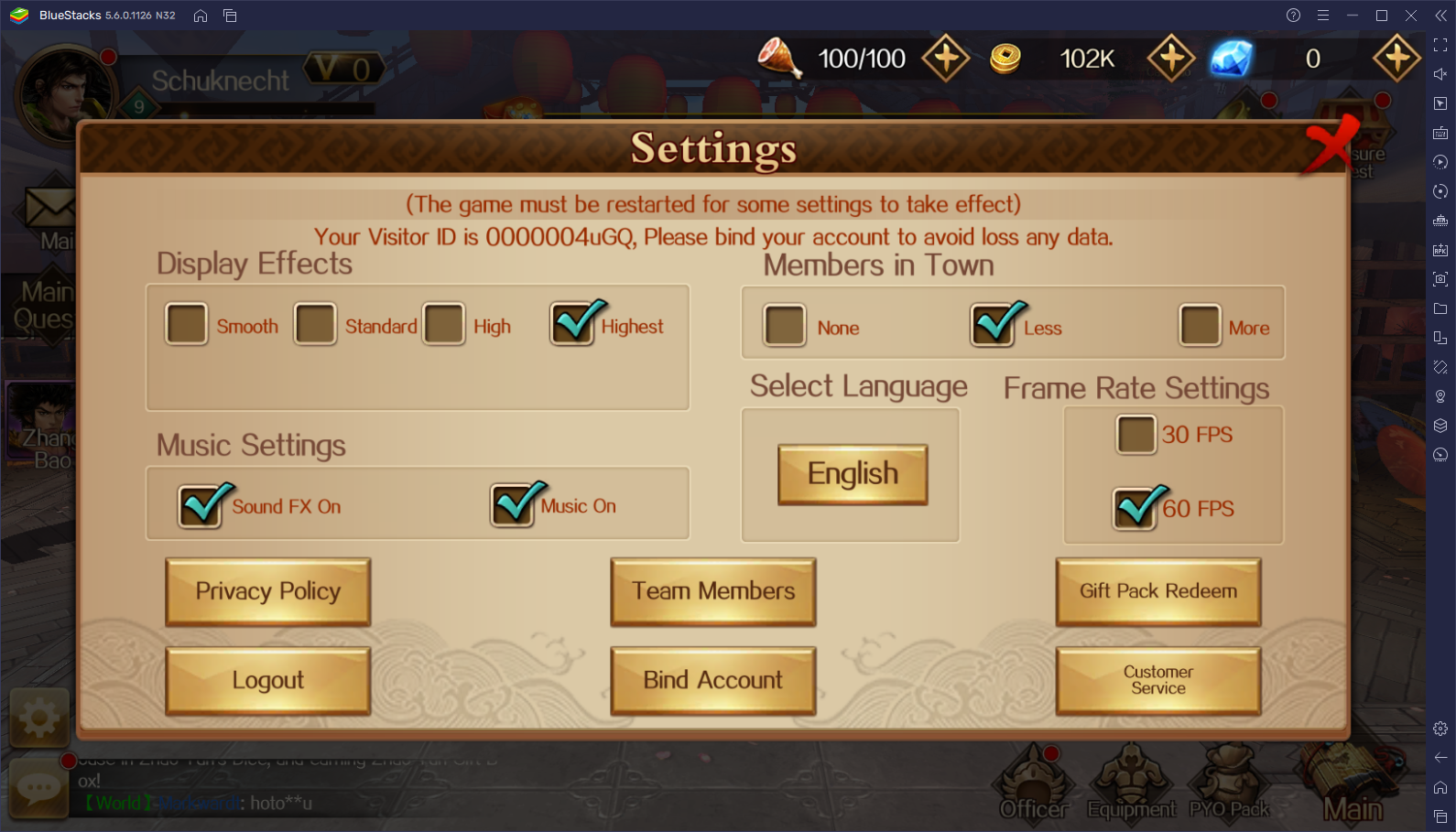 With these simple tweaks, your game should be running not only with the best and most crisp visuals, but also at a silky smooth 60 FPS. This performance boost is crucial for Dynasty Legends, considering that a single lag or slowdown at a bad moment might be all it takes to make you lose a stage.
Configure the Best Control Schemes
Even with the best performance and graphics in the world, winning in Dynasty Legends would be exceedingly difficult if you don't have the right control scheme. And even if you can rely on auto-battle to get you through most of the lesser enemies, there will be times when you will actually have to assume manual control to fight the hardest bosses. And in these cases, you'll definitely want the best control scheme at your disposal.
Luckily, by playing on BlueStacks, you'll get access to the Keymapping Tool, a feature whose sole purpose is to give players reliable ways to create their own control schemes using their mice and keyboards. In this sense, you won't have to conform to tapping and swiping clumsily on a touchscreen, and will instead be able to enjoy responsive and superior controls when hacking and slashing through the game.
To access the Keymapping Tool, you can simply press Ctrl + Shift + A, which will open the Advanced Editor. On this screen, you can view your current controls and their respective bindings, modify them by clicking on them, or even add new ones by dragging and dropping them from the panel on the right.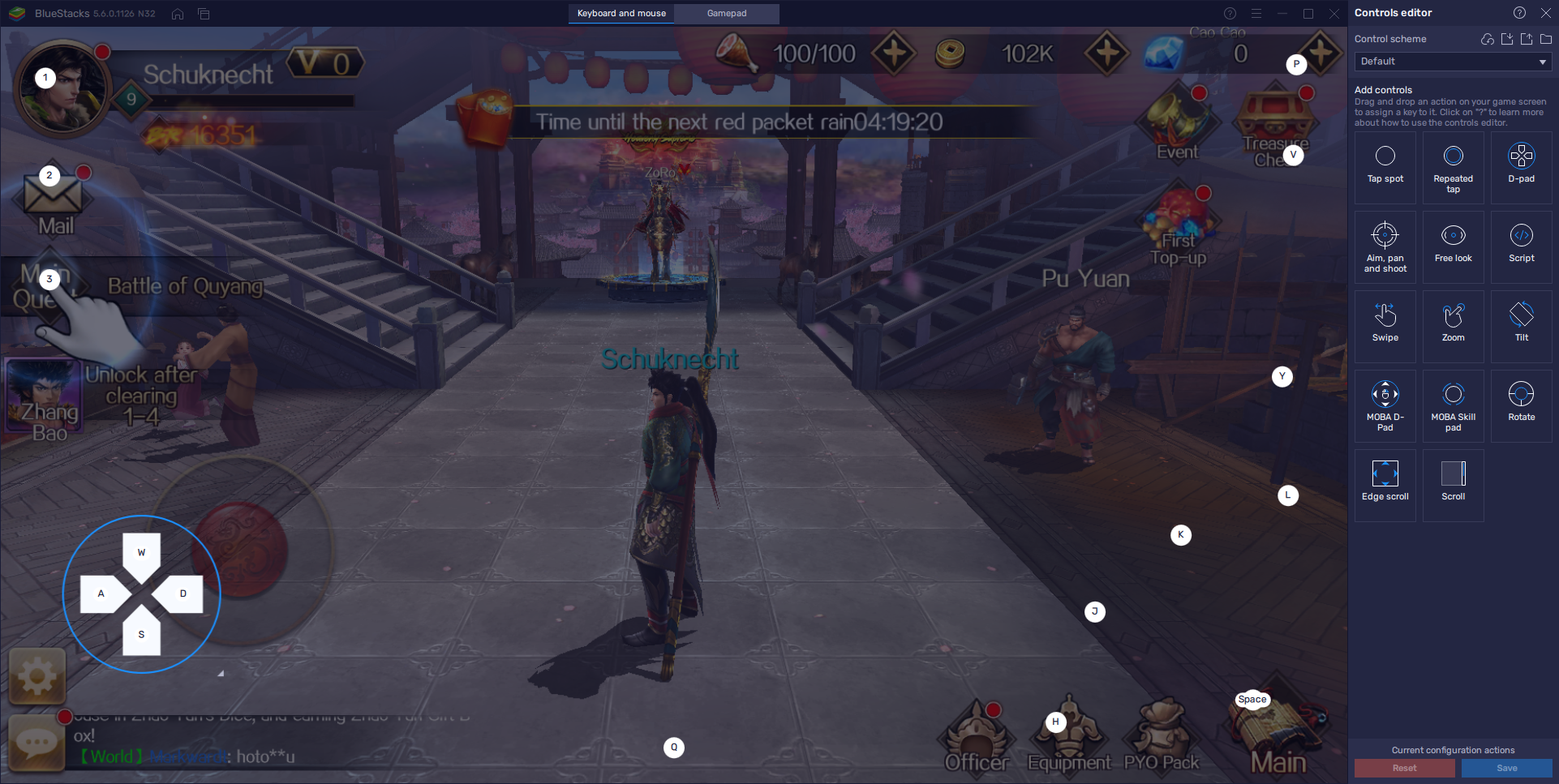 As you can see, our default control scheme covers most of the basic functions that you'll ever need when playing Dynasty Legends on PC. Regardless, you can still change or modify these controls to suit your preferences. Just remember to click on "Save changes" after you're done in order to implement your adjustments.
Seamlessly Switch Between Keyboard and Gamepad
Another benefit of BlueStacks, at least when it comes to optimizing your experience with Dynasty Legends on PC, is the fact that the Keymapping Tool also allows you to play using your gamepad which, if you're a fan of other musou franchises on consoles and PC like Dynasty Warriors, you'll immediately find familiar and reliable.
While the standard keyboard and mouse scheme is already mostly set up for you, the gamepad controls need a bit more setting up. To do this, simply open the Advanced Editor once again, and click on the "Gamepad" button on the top of the screen. This will change the current settings to the gamepad controls, which should be blank. Afterward, it's just a matter of setting up your controls comfortably, and you'll be playing Dynasty Legends with the best gamepad controls out there.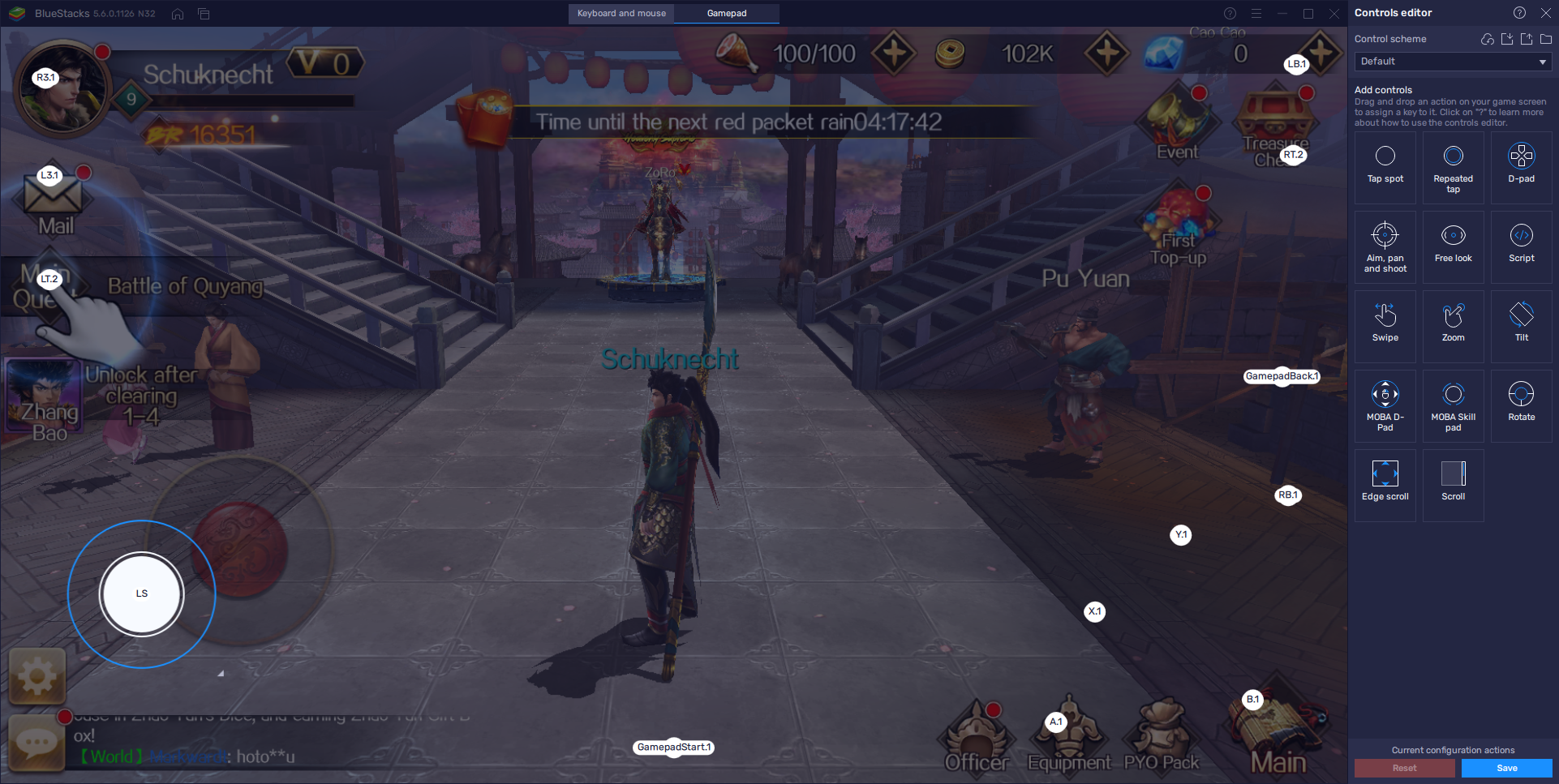 If playing mobile games on PC with the best graphics, performance, comfort, and controls is something you're looking for, then you need not look any further than playing Dynasty Legends on BlueStacks.