Game Guides
Beginners Guide for Final Fate TD: How to be the best new Realmwalker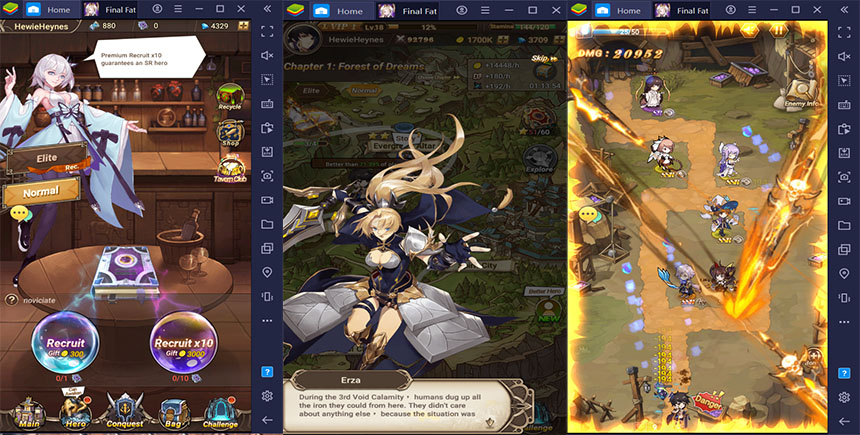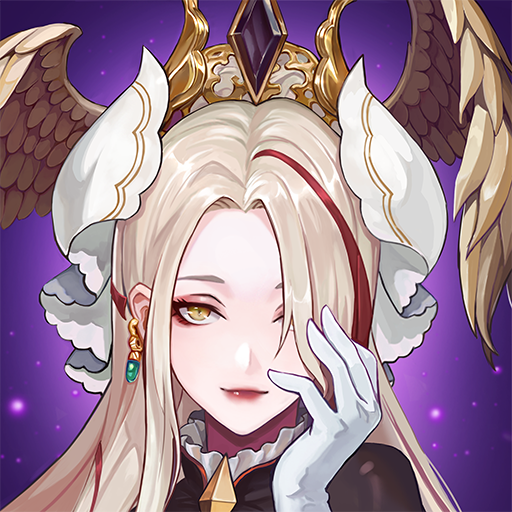 Welcome to Luna, Realmwalker. Now the real work begins.
So, you've successfully managed to download Final Fate TD on PC using our wonderful platform here at BlueStacks. Wasn't that easy?
But now that you've got the game all set up, it's about time we got to playing it, don't you think?
Final Fate TD can seem a touch complicated, but never fear, BlueStacks is here, and we'll make sure you'll be bossing the game in no time.

Do as you're told… at least to begin with
getting bossed around happens enough in real life, so it's the last thing we want when we sit down to play a new video game. The thing is, in order to get the most out of a game, especially one like Final Fate TD, you really need to get an idea of how the whole thing works before diving in headfirst.
Thankfully, Final Fate TD on PC comes with a superb in-built tutorial, which blends seamlessly with the story, meaning that you learn while playing, immersed in the world right from the first moment you log on.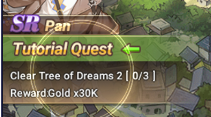 Our best advice for beginners? Follow the tutorial.
We know it sounds obvious, we get it, but seriously, there is so much to do and see in Final Fate TD that you'd never be able to find it all without some help. The tutorial is nicely spread out, with bits of free gameplay in-between so that you don't feel like you've signed up to a full-time gaming course at UCLA. However, there are parts of the early game where the tutorial will deactivate all other options at a given time, forcing you to follow the pre-designated path. This can be a bit jarring, but just hang in there. It'll be worth it.
Follow the story, get involved
The lore of Final Fate TD on PC is pretty spectacular. As a beginner, it's really worth following along with the in-game story and getting to know the characters and landscapes of Luna. Finale Fate TD has so many names, places and challenges, that it can get a bit overwhelming if you don't have any understanding of the lore around which it is all based.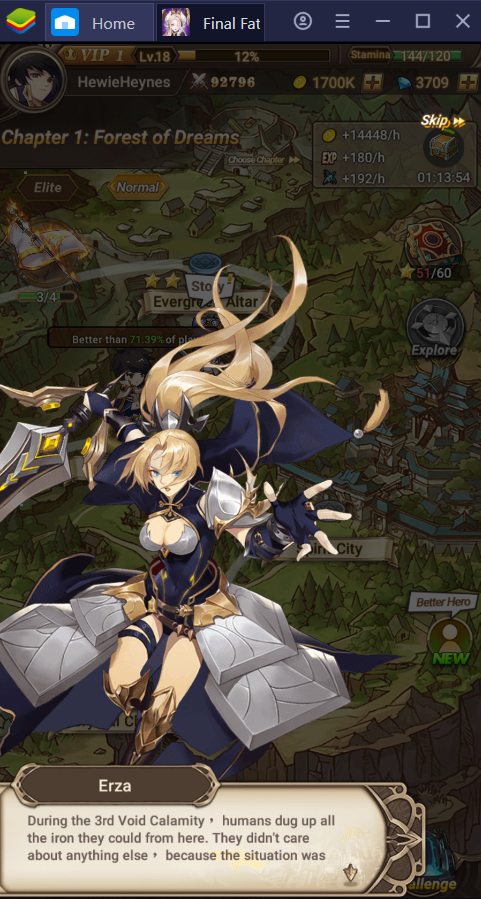 Not only that, but a connection with the lore of a game can often help to immerse players into the gameplay, thereby improving the quality of their experience. If you skip past all of the story, you're actually missing out on an important part of the gaming experience.
Besides, the characters are beautifully designed and the story is well written and exciting, so what's not to like?
Upgrade what you've got
As you make your way through the game, you will pick up recruitment tombs along the way and there will likely be an overwhelming desire to open them in the hope of adding new characters to your team. By all means try your luck at the tavern and see what you get, but do be careful about getting over excited about new heroes.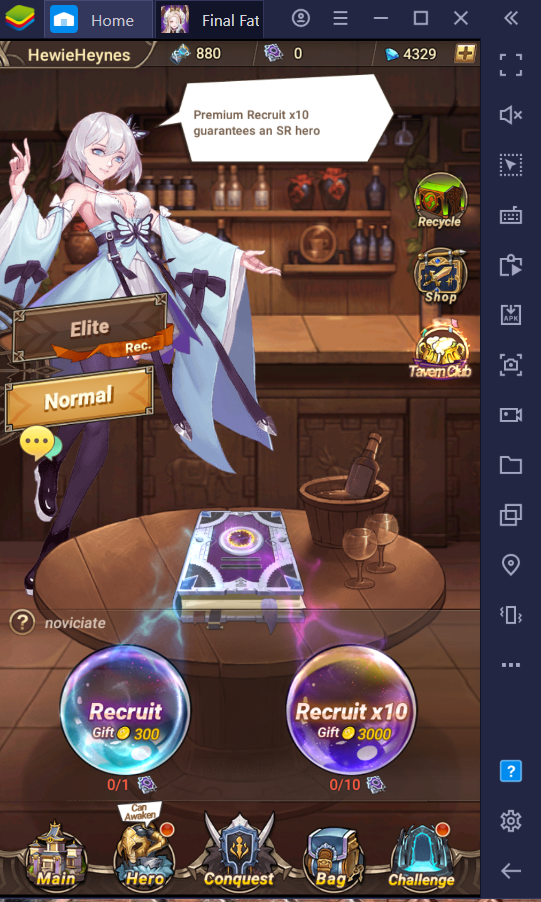 Final Fate TD is, in some ways, a strategy game, and though your shiny new hero might seem like they just HAVE to be on the battlefield, try to take a moment to consider a few things. Will they fit with your team dynamic? Do you have enough resources to improve them to the same level as your other heroes? Do they actually add anything to your team?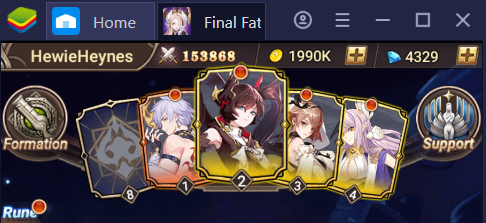 If the answer to any of those questions is no, you might want to rethink adding your new recruit to your fighting force, instead opting to upgrade them up to the appropriate level first or even just waiting for a different, more suitable hero to come along. In situations like that, you are probably much better off spending your time and resources upgrading your main team to the best they can be as a top priority, and only turning to new heroes after that is done.
That is not to say that new heroes should not be used in battle, of course they should… if they're the right fit for the team and the prevailing situation. Whether or not that is the case is entirely up to you.
Remember: You're fighting too
In many Tower Defence games, the player will set up their towers/defenders and then be able to sit back and watch either victory or defeat unfold, powerless to change the match once it is already underway.
This is not the case in Final Fate TD on PC.
You, or rather your avatar, are sat at the end of the enemy's path during every single battle. Your team is the only thing between you and the darkness and, when an enemy does break through, they attack you and weaken your endurance. Needless to say, you are very much involved.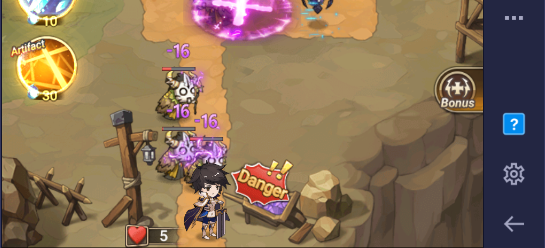 As a result, you are also able to take part in the fight, though in a slightly different way to your team. Rather than attacking the enemy directly, you are able to cast spells that either assist your allies or hamper your opponents, in both cases allowing your team to be more effective at destroying the enemy. Once enough foes have been bested, you may then have enough energy to cast a battlefield-wide spell through the use of an artifact, which are powerful objects that periodically allow you to turn the tide of a battle while it rages before your very eyes.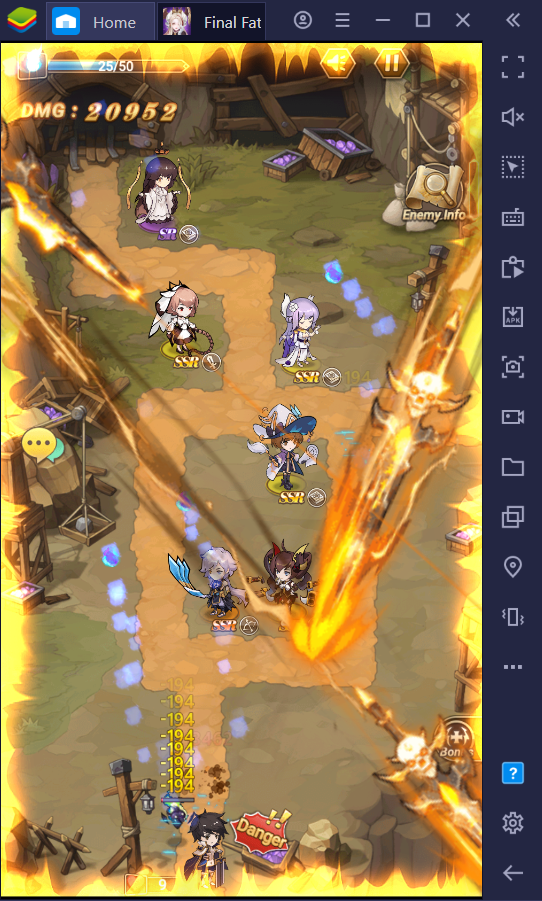 The point is, don't forget that you are most definitely involved in the fight. Keep a close eye on the enemy as they advance and be sure to intervene if things start to go pear shaped. The price for loss of concentration is a very high one indeed.
Good luck!
You always write the article as "BlueStacks" so always We, Us instead of I, me, etc. Change everywhere, I can see other instances too, in all articles.