Game Guides
Final Gear: Use BlueStacks Features To Increase Efficiency and Ease of Playing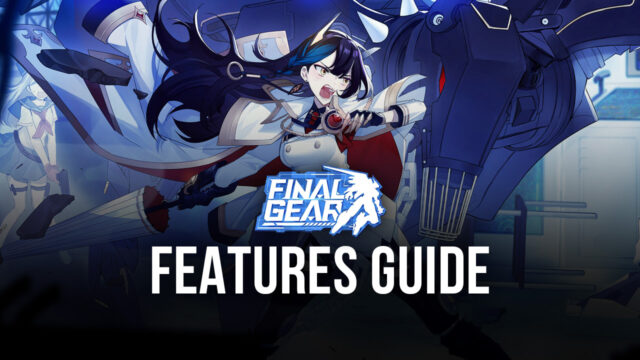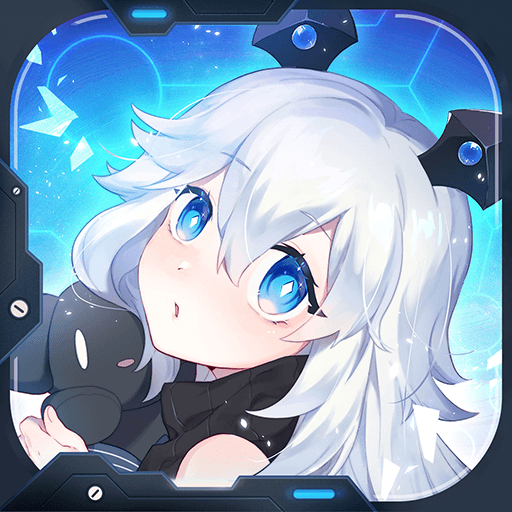 Final Gear, the popular tactical SRPG game from China has just launched globally worldwide on both Android and iOS as a free-to-play title. Final Gear is a Strategic RPG title published by Komoe Games Technology globally that features a futuristic setting where pilots are fighting the opposing machinery that is a threat to humanity. These Pilots are all female characters that are represented in-game via beautiful 3D-Chibi art and can be equipped with artificial machinery called mechs which enhance their power and grant them new abilities to use in battles.
Final Gear takes a fresh take on the SRPG genre with its breathtakingly beautiful graphic models and art style. The game's combat mechanics are your classic JRPG battles where players fight using their deployed pilots against enemy mobs. These mobs can come in different waves and some might include boss fights. Players can control their pilots one at a time out of the 4 pilots they can deploy on the battlefield. Each Pilot has her own ability that can be used when the action gauge is fully charged up. Each pilot can also be geared up with her custom mechs which give them extra stats and bonus abilities during the battle. Players can also simply turn the auto-mode on when they want to relax and watch the AI do its work by killing enemy mobs.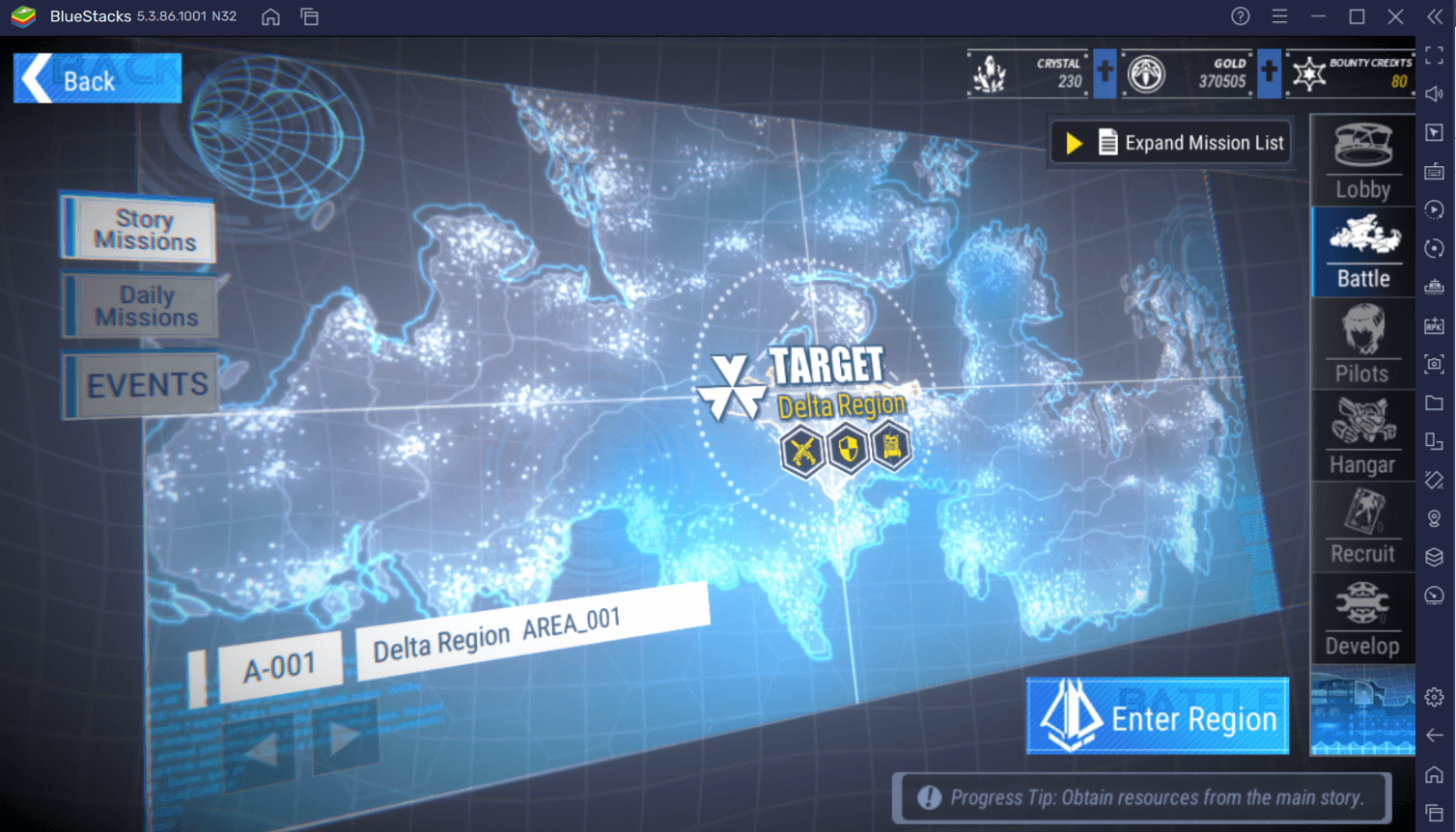 However, not every feature in Final Gear can be called efficient. It takes up a lot of time to grind these stages, especially during events. This is because of a lack of Auto-Repeat features. This is not new to mobile games as they tend to be casual friendly and do not like to favor grind-heavy games which can compensate for their low powered batteries. However, this can kill a lot of your time and divert your attention if you have to keep clicking on the repeat button after every successful run. Do not worry, we got your back with our today's topic – BlueStacks' Features to Increase Efficiency and Save Time While Playing Final Gear. Today, we will explain how using BlueStacks, you can easily save your time and increase your efficiency while playing Final Gear with its multiple extensive features that solve many problems Final Gear players might have. Let's start!
Multi-Instance Manager Feature for Final Gear
BlueStacks takes pride in its diverse features supporting thousands of games on the play store and outside play store as well. Final Gear is no exception to this. Rerolling is an essential part of games like these where strong headstart matters and can set you up for a smooth journey throughout the game. Playing Final Gear on BlueStacks eases the process for a perfect reroll using its Multi-Instance Manager tool. In Final Gear, rerolling isn't as relevant and essential as the game inherently offers unlimited reroll, however, for our perfectionist players who like to min/max, they can reroll using this tool.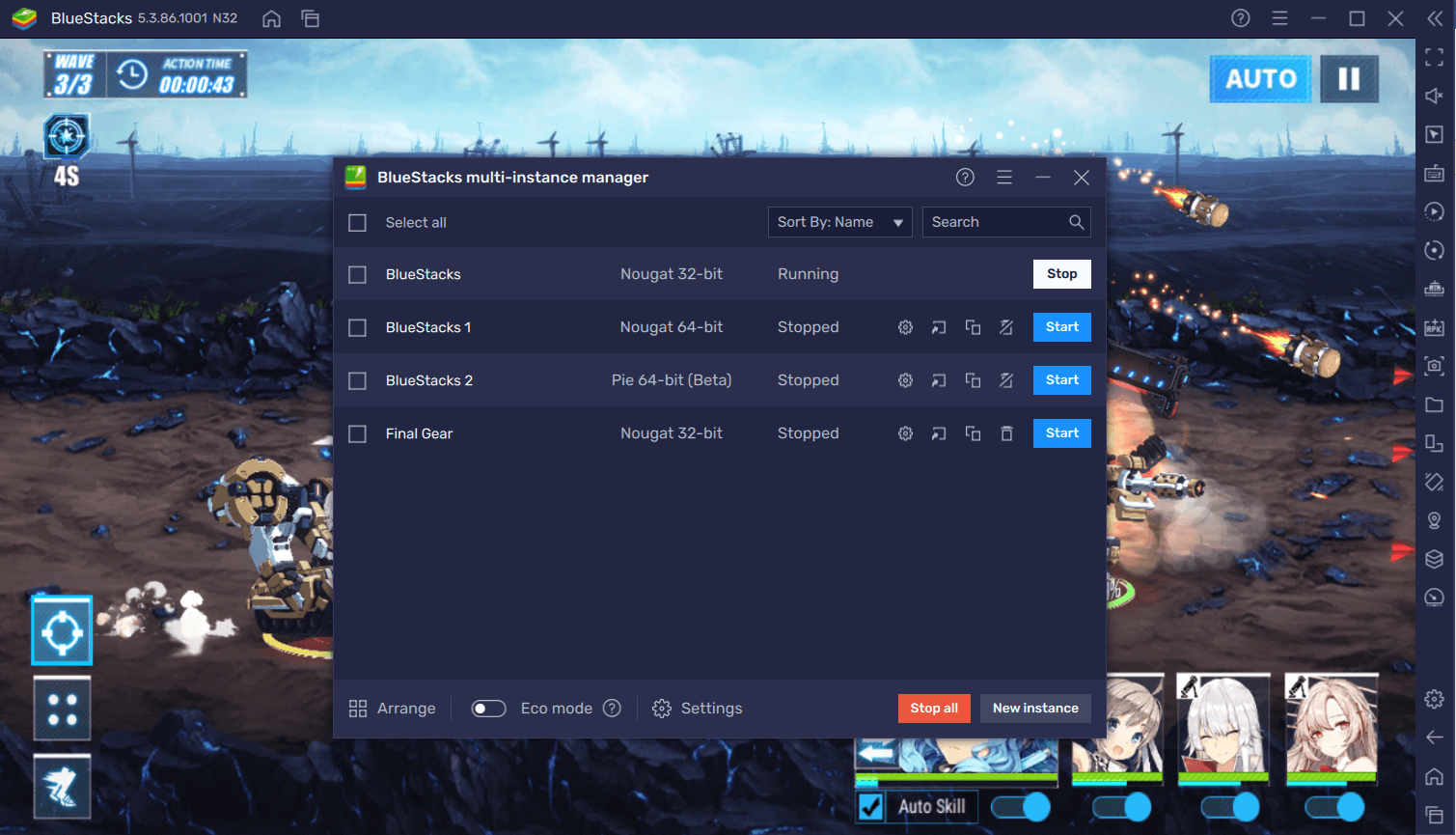 Players can simply create multiple copies of the game during the first installation, post which they can simply sync their operations. They can log in to the game and complete the tutorial stages, post which they can unlock the mail option and collect the in-game premium currency crystals received from the pre-registration campaign. The most ideal reroll would be to summon the current banners for at least a Single SSR Pilot for minimum and Double SSR pilots for maximum.
Macros Feature for Final Gear
Final Gear is a grind-heavy game that lacks the most important feature for any grind-heavy – Auto Repeat. Auto Repeat is the ability to repeat any certain stage a fixed number of times on auto mode so that the players can do their work while the game plays itself for the specified number of repeats. Players can collect all the resources after this repeat battling ends.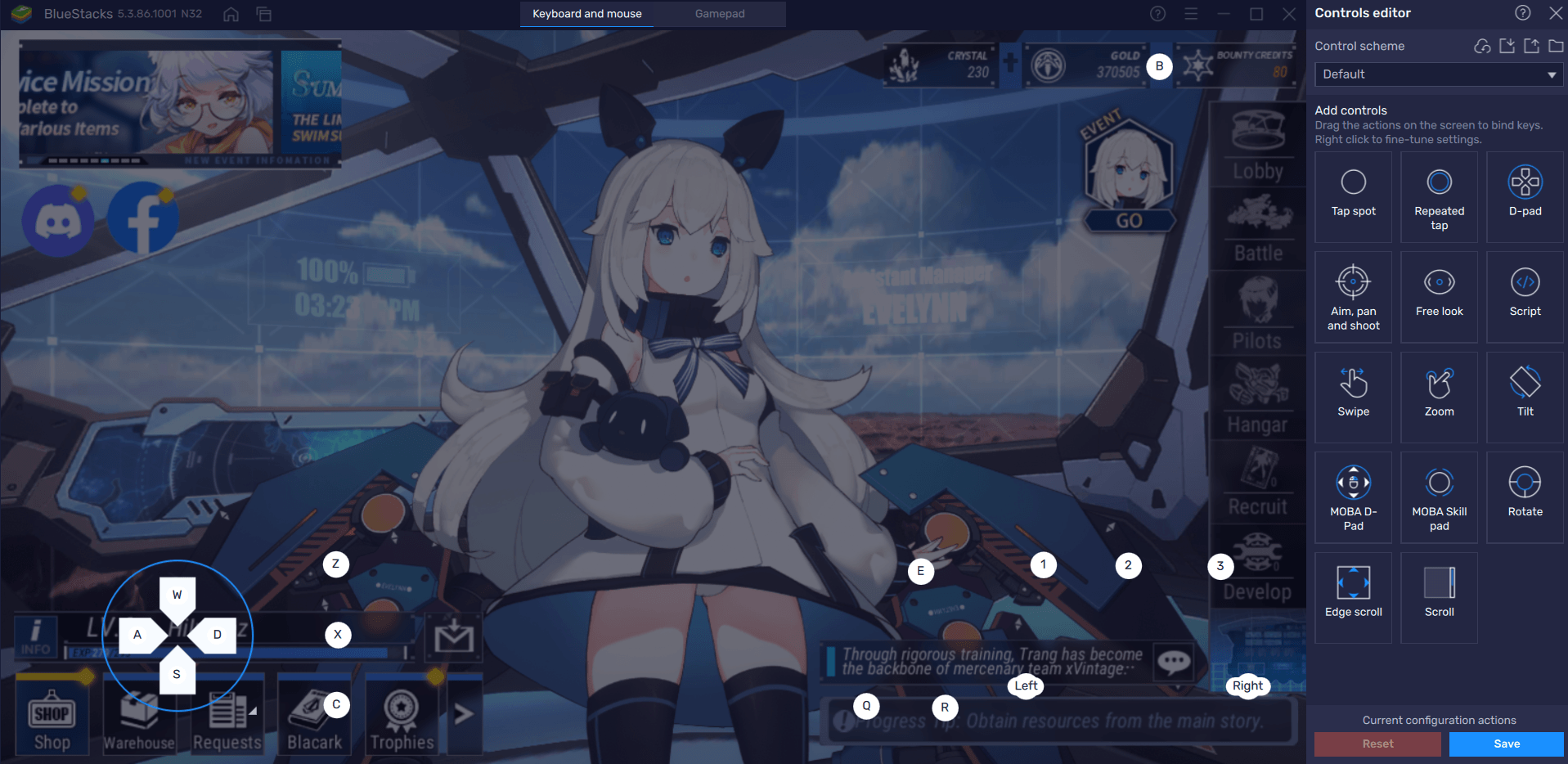 This can save a lot of time for players and they can focus on their work while still collecting resources and playing the game. Don't worry as BlueStacks has a solution to this problem – Introducing the BlueStacks Macros tool, with the help of which players can record their macros for specific stages battles and infinitely repeat them with the help of a single button.
Keymapping Tool for Final Gear
BlueStacks Keymapping Tool is a great feature for players who like to play games like Final Gear on a bigger screen of your PC. Keymapping not only emulates real mobile touch controls but also lets you customize the keys for different actions in the game. For example, keymapping the key "B" to the Battle tab lets you easily open the tab when you press the key B instead of dragging the cursor around to the tab and clicking it manually. It is a PC-friendly option that eases the way of playing mobile games on a PC.
Lag-Free High FPS HD Display
BlueStacks takes pride in its world-class performance for all its RPG games and Final Gear is no exception. Players can enjoy Final Gear at the best visual settings without expecting lags or crashes. Games like Final Gear which are heavily grind intensive and need to be farmed continuously can drain up a lot of mobile phone's batteries.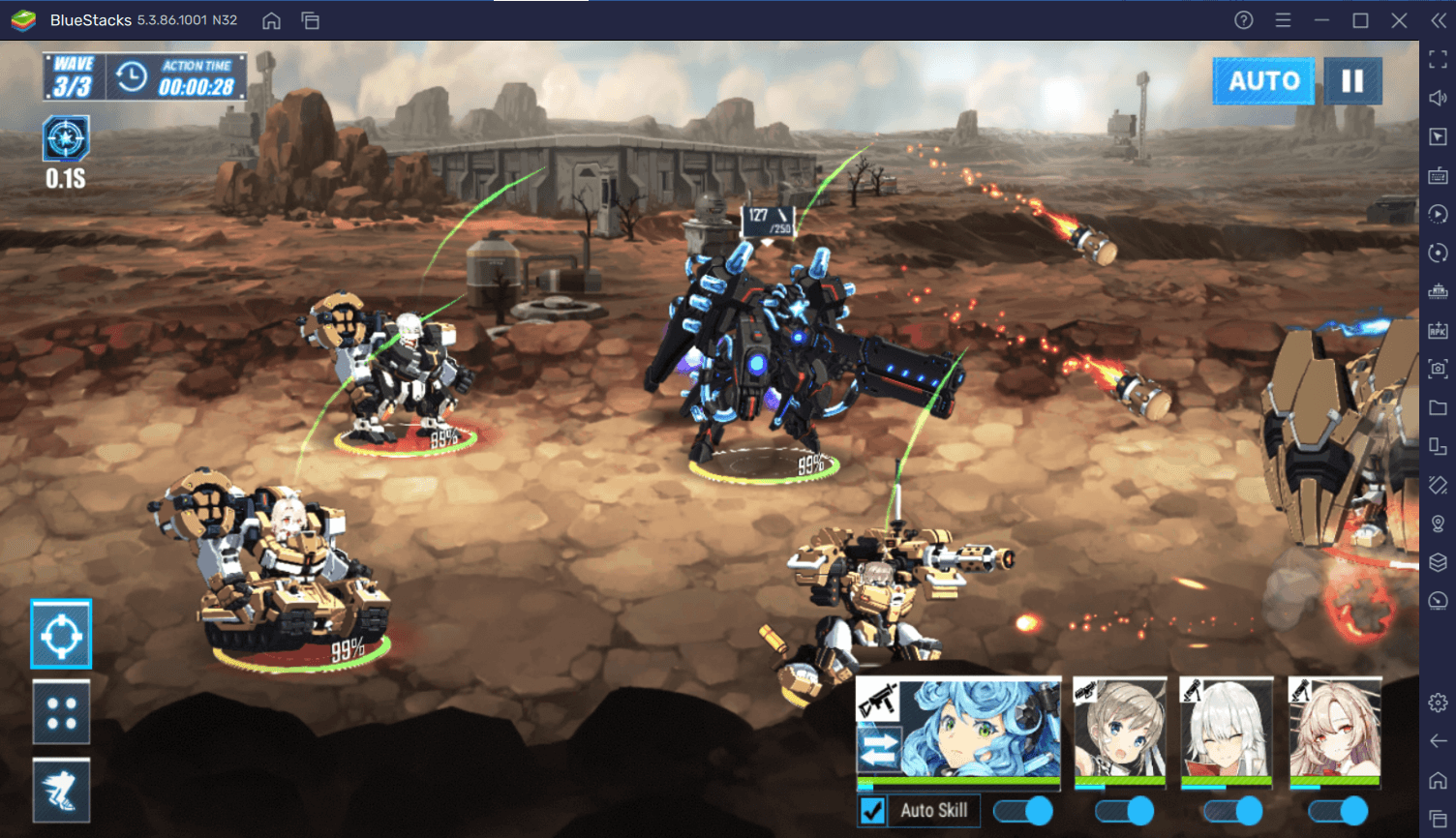 Playing Final Gear on a bigger screen without worrying about battery drainage is highly recommended. Hence, we recommend playing Final Gear on a PC with BlueStacks using a keyboard and mouse.
Eco Mode Feature for Final Gear
BlueStacks Eco Mode is a revolutionary feature for all players who play mobile games on their PC using BlueStacks emulator. Using Eco Mode, players can play their favorite games without putting strain on the RAM of the PC/Laptop device by reducing the resource allocation it uses.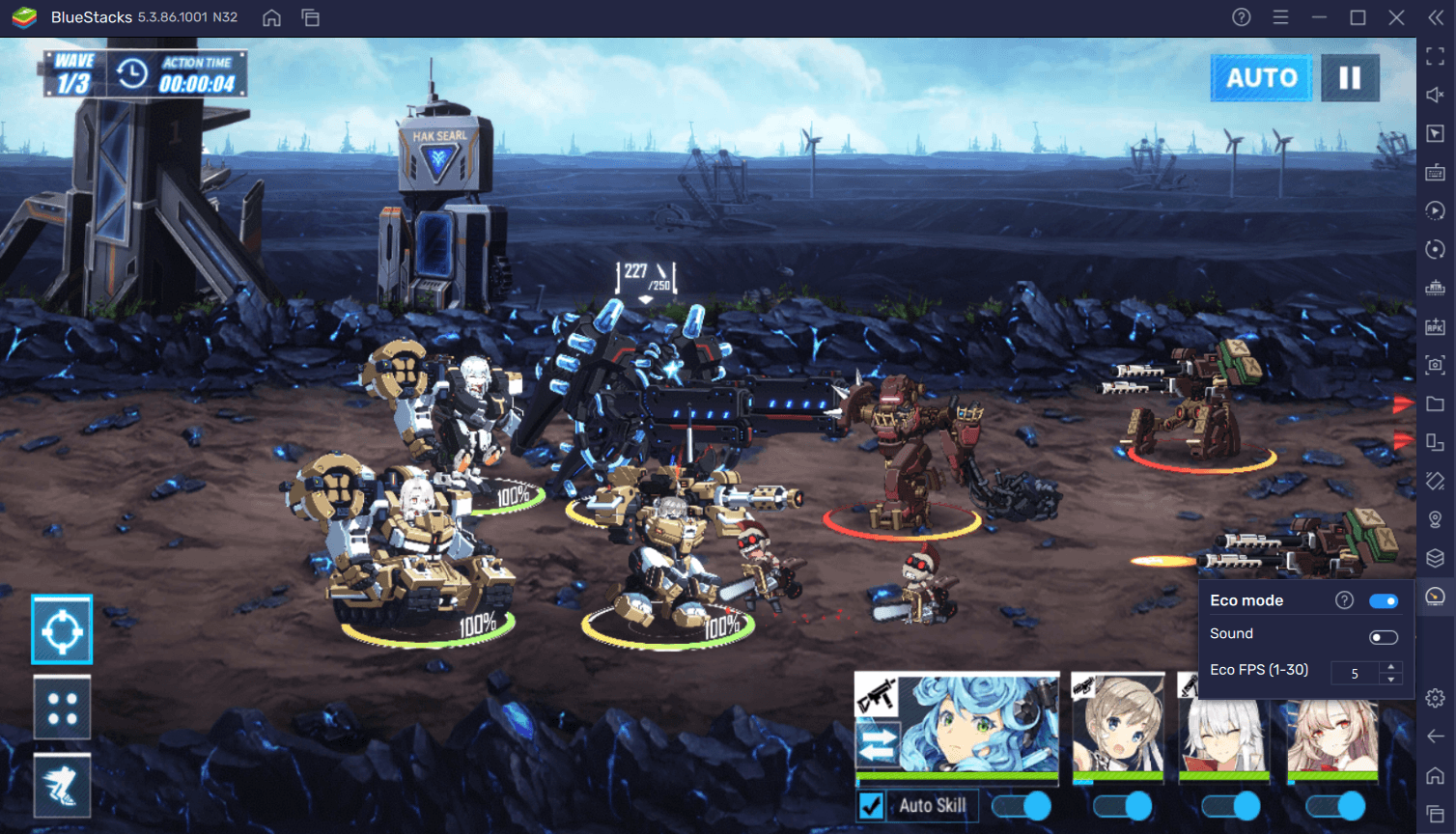 This is done by reducing the overall FPS and limiting the resources used to run the emulator. It's extremely helpful when players do not require direct attention towards the game, like Auto-Repeating stages using Macro in Final Gear. Eco Mode can be turned "On" or "Off" with the help of a single button. It is represented by a meter symbol on the right-hand side of the BlueStacks emulator. Players can opt to use Eco Mode either on individual instances or sync them for all of their Instances in case they are using Multiple Instances.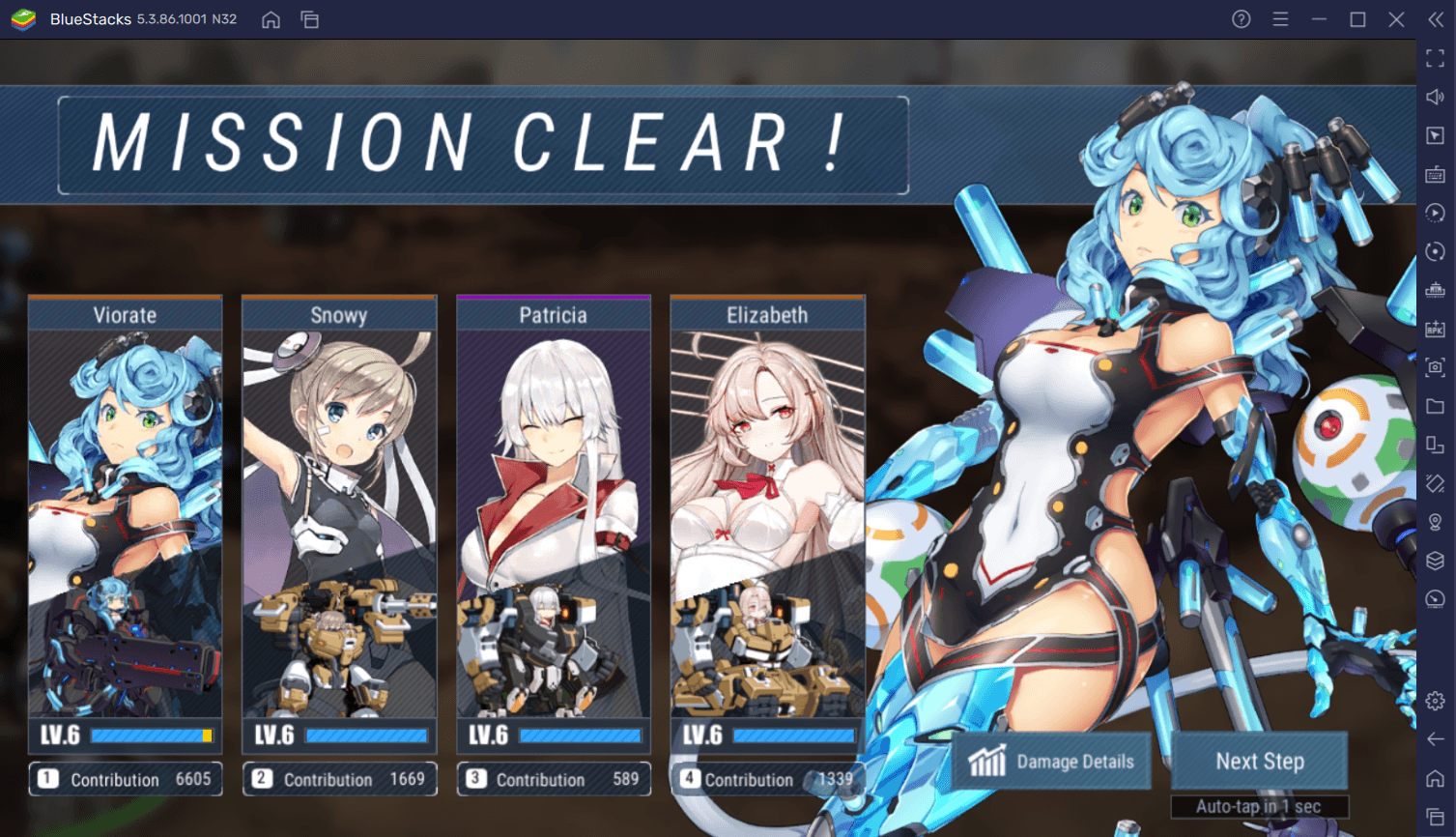 With the help of all these features, we are sure that playing Final Gear on your PC using BlueStacks feels tempting and exciting! We are just as excited as you to join our BlueStacks community.