Game Guides
Forsaken World: Gods and Demons Now Available on PC With BlueStacks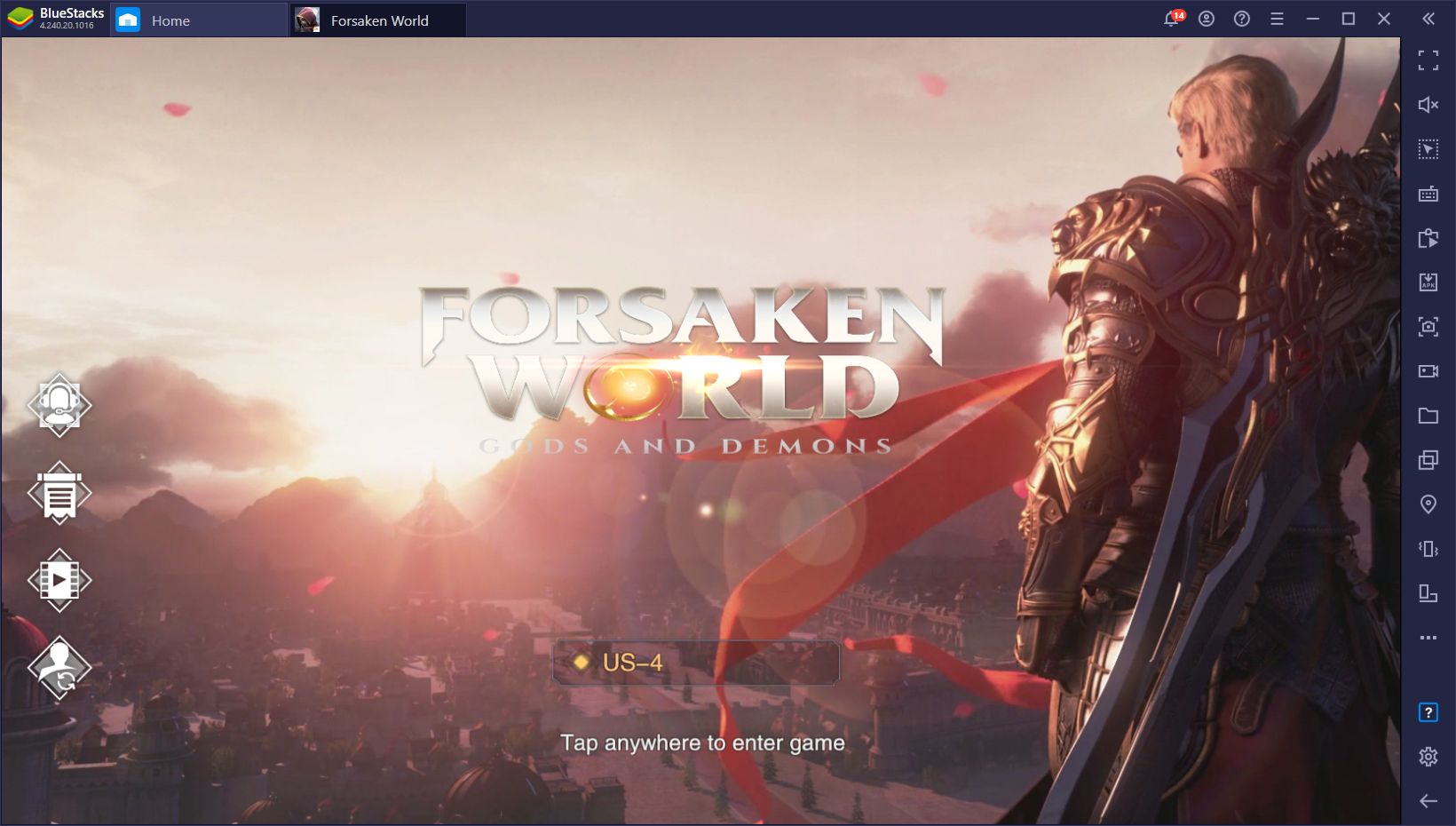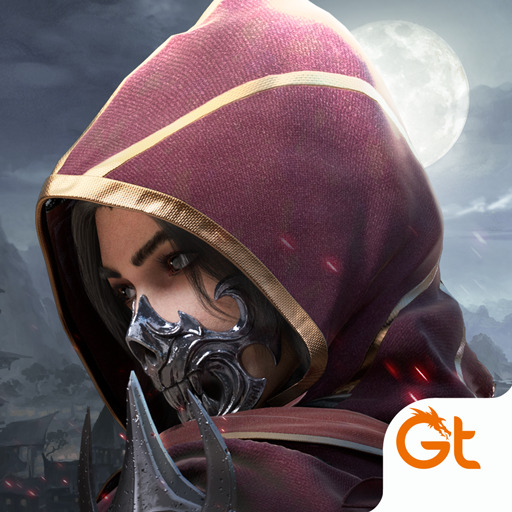 A new mobile MMORPG released earlier today, allowing players to immerse themselves in a brand new world full of fantasy, whimsy, and lots and lots of combat. Forsaken World: Gods and Demons is the latest game by YOUZU, the team behind some of the best games to come out recently, including the popular Saint Seiya: Awakening. This time around, however, we get to choose from a variety of different and unique classes and journey across a vast world completing quests, fighting powerful beasts, and participating in PvP and other fun events.
Forsaken World is really pushing the limits when it comes to the graphics and performance that you can achieve in a mobile game. It simply looks fantastic and the animations leave nothing to be desired. However, this graphical prowess comes with a very big condition: You need to have a powerful enough phone to run it, otherwise, you'll be stuck with muddy graphics and choppy framerates. Luckily, by playing on BlueStacks, you can enjoy everything that this game has to offer, without having to break the bank and buy an expensive phone.
We talked in more detail about the basics of this game in our beginner's guide, so feel free to take a look if you want to find the best tips and tricks for beginners. Today, however, we want to show you how to install Forsaken World: Gods and Demons on your PC to get the best graphics and performance when adventuring across the world.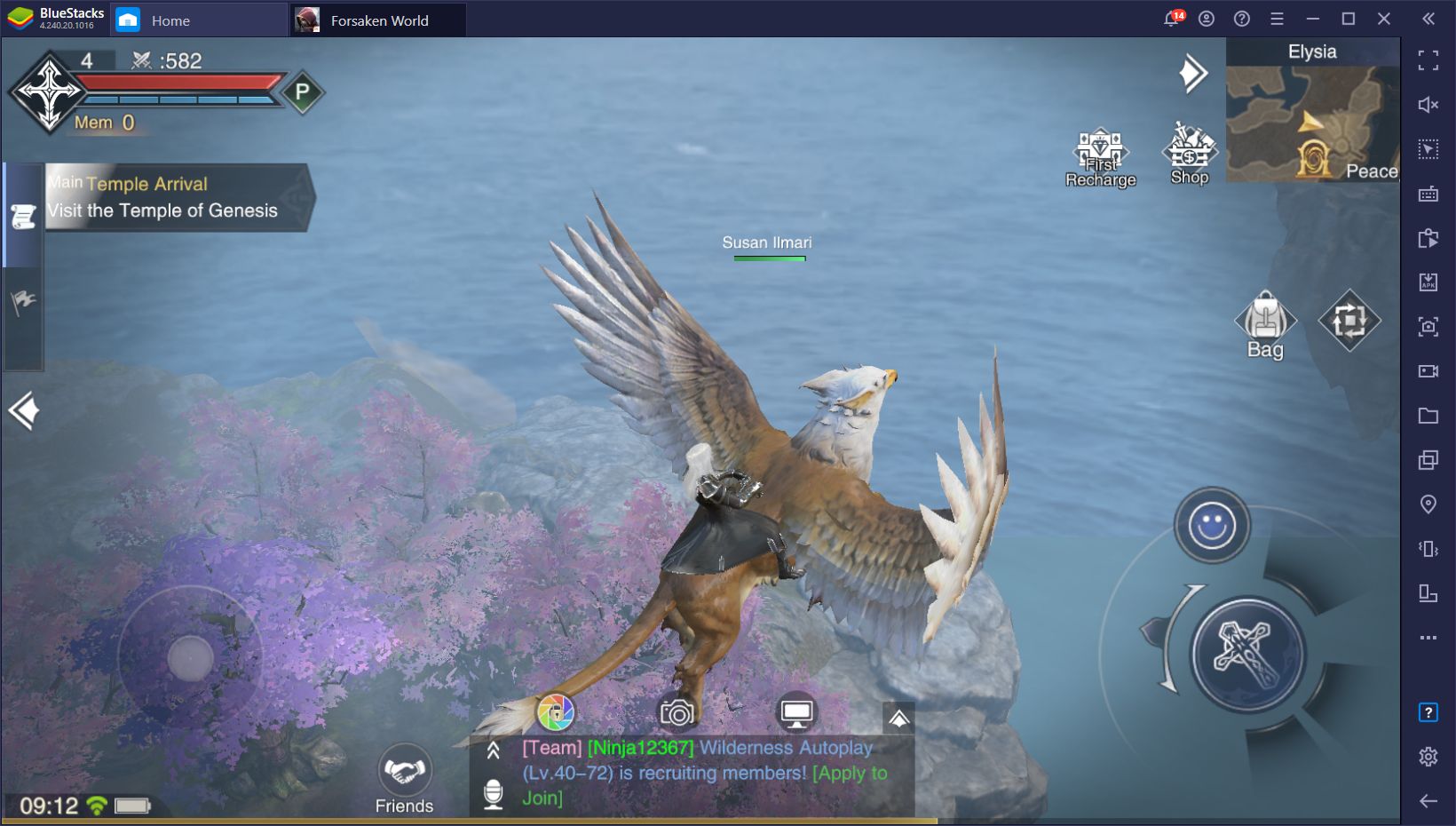 Installing and Playing Forsaken World on PC
While Forsaken World was released exclusively for Android and iOS, you can easily download and play it on PC with BlueStacks, the best Android app player on the market, with only a few clicks. Follow these simple steps to get started:
Download the latest version of BlueStacks from our website and run the installer. After it's done, the app player will launch automatically.
Once BlueStacks has loaded, use the search bar to look for Forsaken World in our Game Center.
Click on the game in the search results to open its Play Store page. Install it following the same procedure for installing apps on your phone.
After the installation is complete, you can launch the game by clicking its icon on the BlueStacks home screen.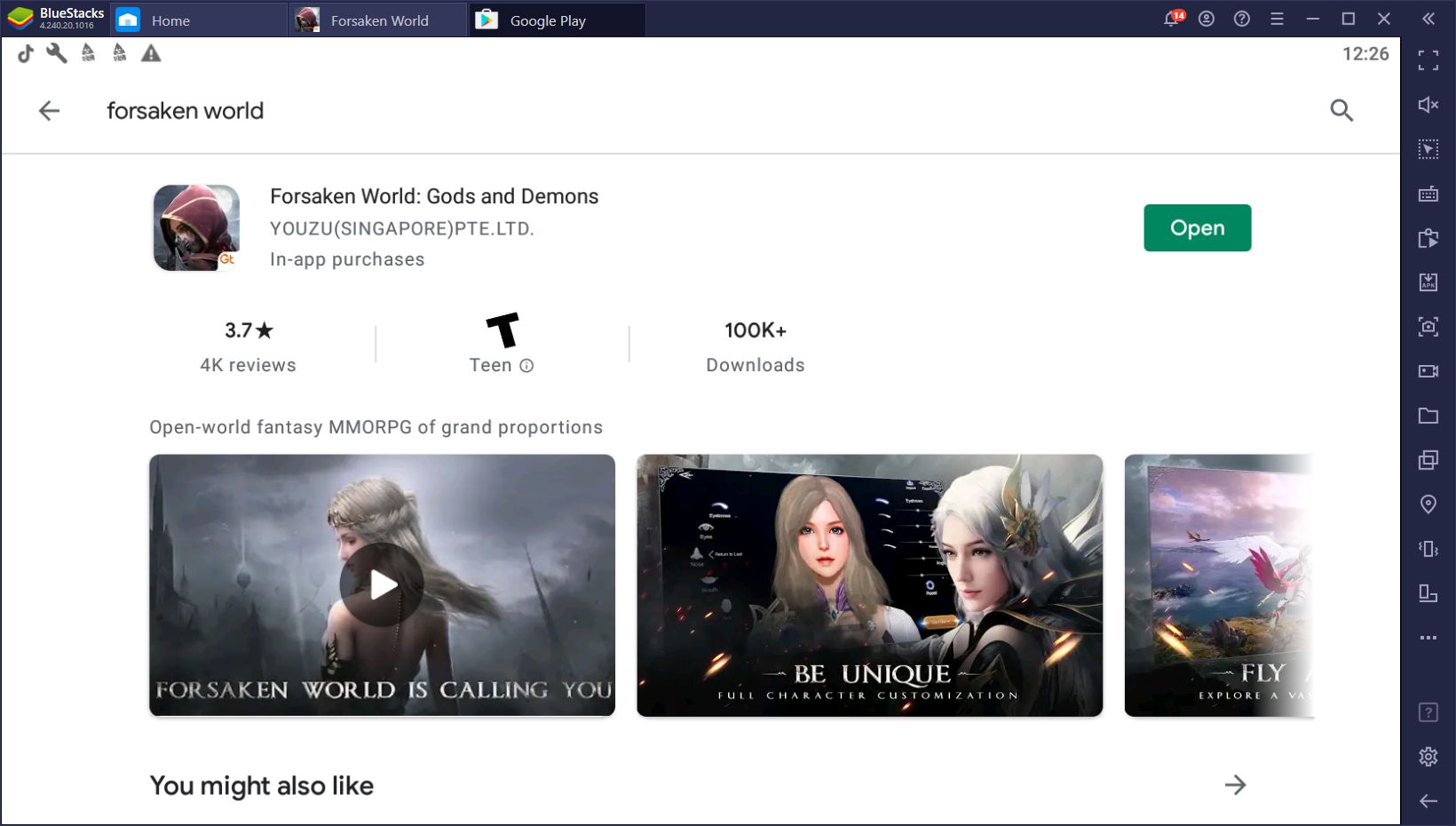 The entire process takes only a few minutes, depending on your internet connection speed, and afterward, you'll be enjoying Forsaken World: Gods and Demons on PC, with all the benefits that come from this, including playing it on a larger screen and with your mouse and keyboard. Additionally, if your PC meets the recommended requirements for our emulator, you can also crank the graphics to the highest settings and bask in the glorious visuals, without having to compromise in performance.
Visuals and performance aside, BlueStacks also has several tools that you can help to significantly improve your experience with this game, including the Keymapping Tool to enjoy superior controls; the Macro Recorder to automate certain aspects of the game, and the BlueStacks Recorder to capture your best moments in the game and share them with your friends, among others. Check out our BlueStacks guide for Forsaken World if you want to learn more about this.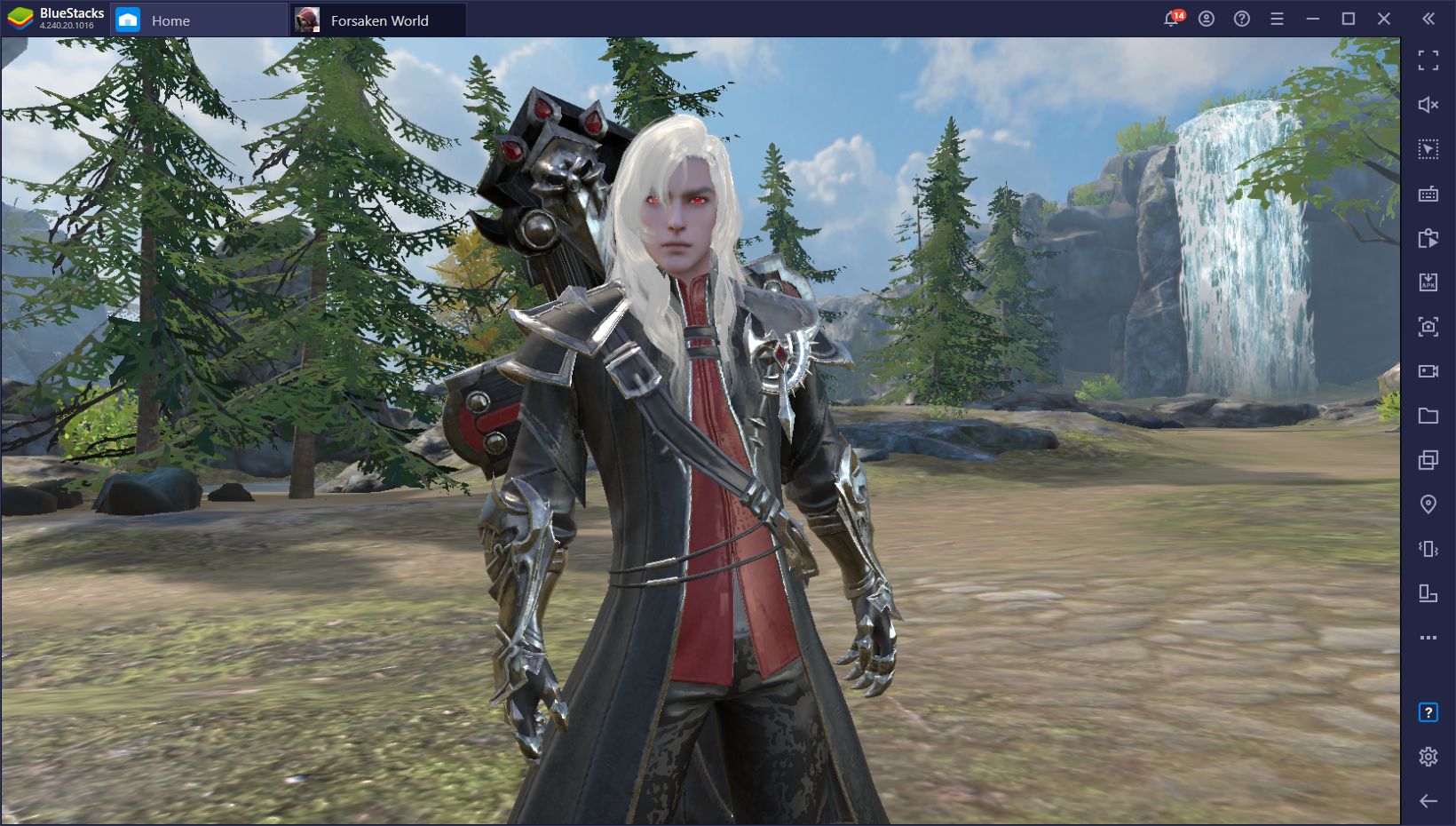 Let us know if you have any questions about installing this game on PC with BlueStacks in the comments below, and we'll get back to you ASAP!