Game Guides
How to Play Forsaken World: Gods and Demons on PC with BlueStacks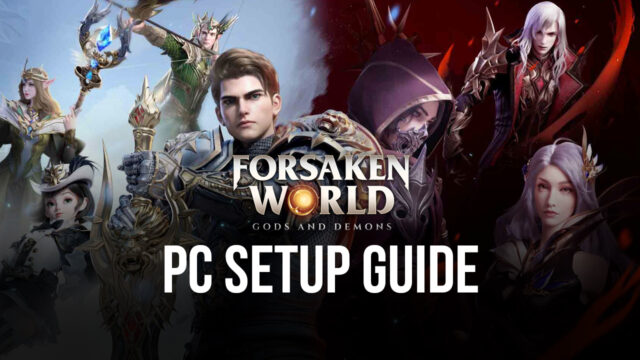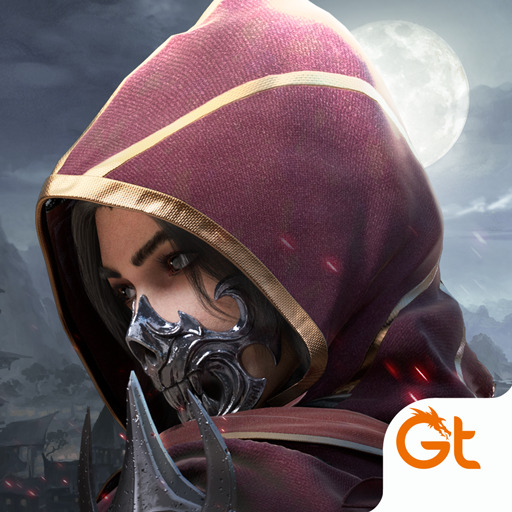 Are you interested to play Forsaken World? Enter a beautiful mobile MMORPG with a heavy emphasis on narrative, complete with fully animated cutscenes that rival that of any traditional PC game of the same genre. This game is definitely the one that players who have grown up loving the genre are looking for. Even players who are looking to enter the world of MMORPGs will not regret trying this game out for themselves as they become entranced by the wonderful gameplay!
Forsaken World takes everything that long-time fans have enjoyed in traditional MMORPGs and incorporates all the features that the mobile platforms have popularized in the past few years. Players that want to go back and experience the beauty of playing a traditional MMO but don't have the time nor resources to commit to PC games might want to try this game out so that they can rekindle their excitement. This game is absolutely stunning and will leave even the skeptics in awe.
How To Set Up Forsaken World on BlueStacks
MMORPGs are meant to be played on the PC, so if you're a player that wants to level up their grinding game in Forsaken World, taking your mobile progress to your computer will surely propel you ahead of the competition. The mobile platform is convenient on the go, but if you're at home or at the office, it's time to download BlueStacks so that you can play your favorite mobile games to the fullest. Here are the steps you need to know to play Forsaken World on your PC today!
Download and Install BlueStacks

on your PC.

Complete Google Sign-in to access the Play Store, or do it later.

Look for Forsaken World in the search bar at the top-right corner of the Game Center or at the Google Playstore.

Click to install Forsaken World from the search results.

Complete Google Sign-in (if you skipped step 2) to install Forsaken World.

Click the Forsaken World icon on the home screen to start playing.
Useful Features When Playing Forsaken World
Forsaken World has a lot of tasks that will push a player to their limits if they plan to become the strongest in their server. However, the limitations of the mobile phone won't do your efforts any justice. For players that want to be the best, BlueStacks has prepared specialized features that will surely put any smart device to shame. These features are designed to help players achieve what they can't when playing on smartphones so take a look at how they work.
The Controls Editor Function is a feature that allows players to create custom controls on the BlueStacks platform so that they don't have to rely purely on touchscreen controls. How it works is that BlueStacks gives players the option to bind a specific key to any point on the screen. This allows players to create controls that are similar to traditional MMORPGs so that they can enjoy the experience to the fullest. BlueStacks has a wide array of custom keybind options for the player to choose from.
Forsaken World has a lot of moving around to do, and dragging your cursor is such a terrible way to do it. Even though there's an auto-patching feature in the game, it's still intensely better to immerse yourself in the beautifully designed world that was meant to give players a sense of adventure. Customize your controls the way traditional MMORPGs do and you'll forget that this was even a mobile game.
The Macro feature allows players to create customized automatic commands. This is done by pre-recording a set of actions and saving it as a macro command that you can replay later on. Players have the option to customize the macro by making it repeatable, adding delays, and changing the replay speed so that players can better fit the timing to the actual gameplay. This is good for players that don't want to replay daily tasks or repeatable actions in their game.
Players of Forsaken World will quickly learn that the game involves a lot of farming and questing. This can be quite the drag if you don't enjoy watching your character do the same thing over and over. Luckily, BlueStacks gives you the option to do it for you by giving you the option to create a macro specifically for that purpose. You can also create other custom macros for different actions so that you can make the game completely auto-play!
The Multi-Instance Function allows players to open multiple BlueStacks instances at the same time. This is one of the most popular features in BlueStacks because it is very flexible in its usage depending on the needs of the player. Instead of switching in-between screens on your mobile phone, you can have two windows open at the same time on the same screen on your computer with the help of BlueStacks. (You can even place them side-by-side)
Forsaken World can be auto-played so the player doesn't really need to do much other than read the dialogue in between quests. If you're not interested in the narrative, you can open another BlueStacks instance and play a second game so that you can maximize your time playing the game. Players also have the option of playing multiple instances of Forsaken World if they are trying to create the ultimate party controlled by a single player!
Discover the Wonders of the Forsaken World!
Nothing beats the experience of a grand adventure than playing an MMORPG set in a vast open world. The fantasy setting will take you to places that you can only see through your eyes as the hero of the story. It's time to embark on your brand-new adventure and defeat the enemies that lie in wait as you help various individuals along the way.
Forsaken World is a game that stays true to the MMORPG genre and long-time fans won't feel betrayed when they start playing. Even though the auto-play feature has been frowned upon by hardcore fans, you can guarantee that this game sets itself apart from the other games that have given the genre a bad name. It's time for you to try it out for yourself by downloading and playing this game on BlueStacks today!