Game Guides
Garena Free Fire – Everything you Need to Know About the New Kalahari Map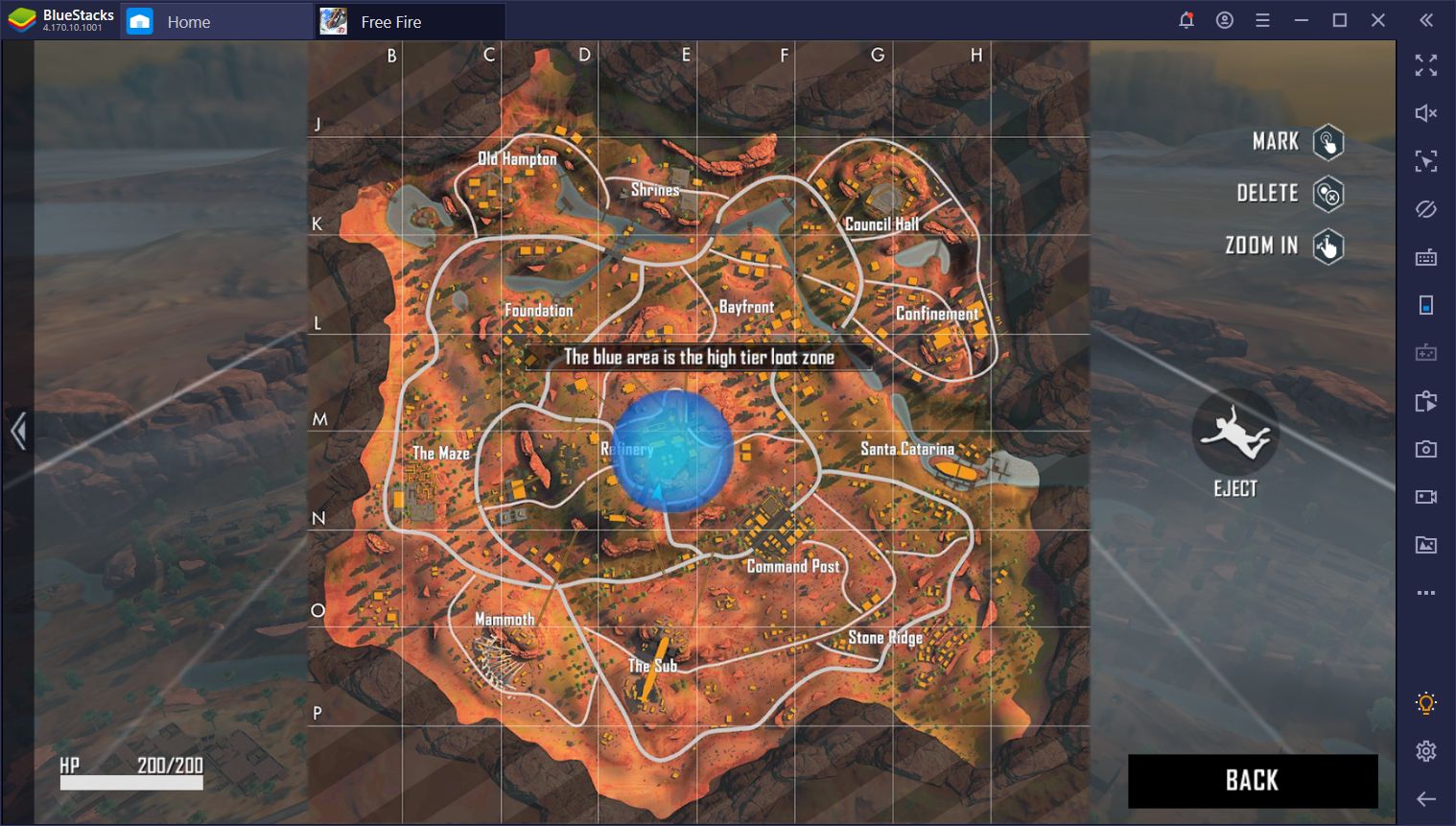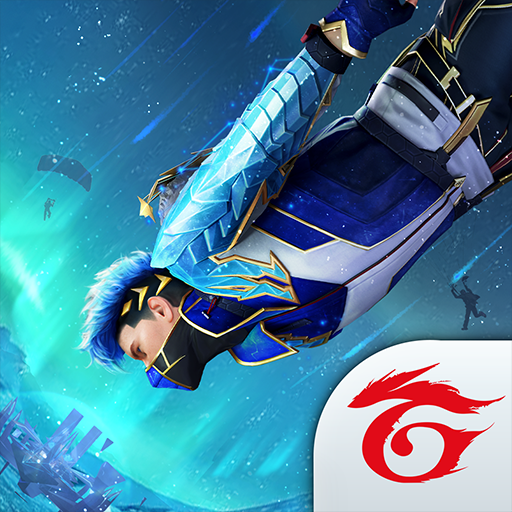 After some time and anticipation, the new map in Garena Free Fire, Kalahari, has finally launched, and we couldn't be more excited about it. This new map is set in a desert area with lots of buildings and other interesting structures, where we can fight against our enemies and win lots of Booyahs. Moreover, rocky formations, rolling hills, and other types of terrains are commonplace here, which is why, even though it's a small map, it's possible to have both short-range and long-distance encounters.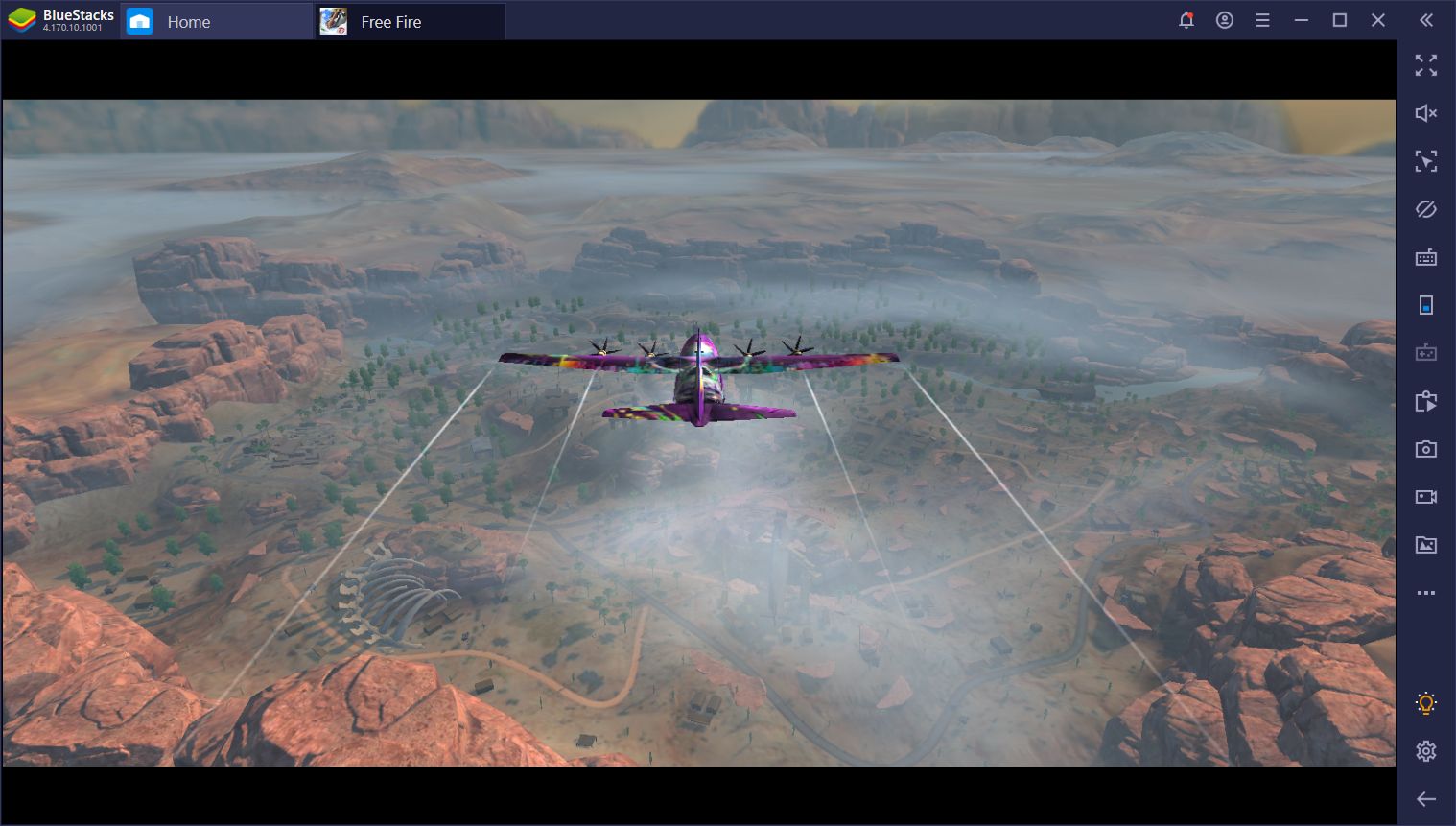 In this article, we're going to dive a bit into all you can find in Kalahari, as well as give our suggestions on how to survive and fight in this new map. But before we begin, we want to talk about the other new aspect that launched today: Training mode.
The New Training Map in Free Fire
The new training mode in Garena Free Fire is AMAZING. It's not only a place where you can find a great number of the weapons in the game, with their respective attachments, but also where you can enter a shooting range and practice your skills.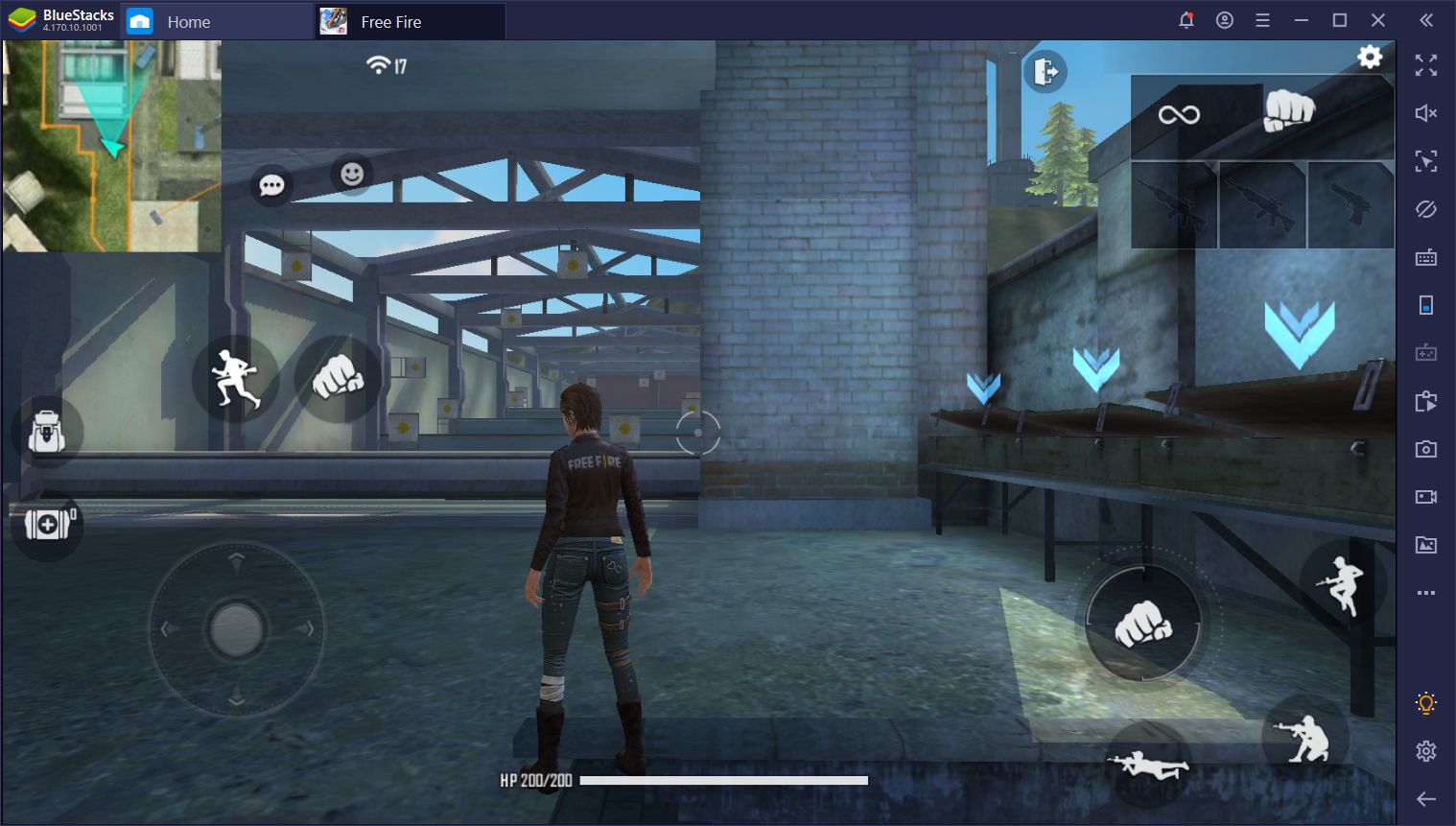 This place offers both static targets as well as moving objectives, so you can practice your shooting and tracking skills as if you're fighting against others. And not only that, but you can also view how much damage you do per shot depending on the zone where you hit the targets. In this sense, you can practice not only with all the weapons but also improve your precision so that you can be prepared for the real matches.
But wait! There's more!
The main area of the training mode is the shooting range. However, there is also another zone where you can take any weapon and enter a practice battlefield. Here, players can fight each other like in a real match. It's not the same shooting targets on a range than to fight against other players. This combat zone is excellent for learning how to fight against others, especially in 1v1, using all weapon types.
The Kalahari Desert
Those who have already downloaded and updated their clients with the February patch for Free Fire will already have access to the new map. You'll be able to find it in the mode select menu, just under Bermuda in Classic mode. Once you select it and begin the matching process, you'll be able to enjoy this new map and all it has to offer.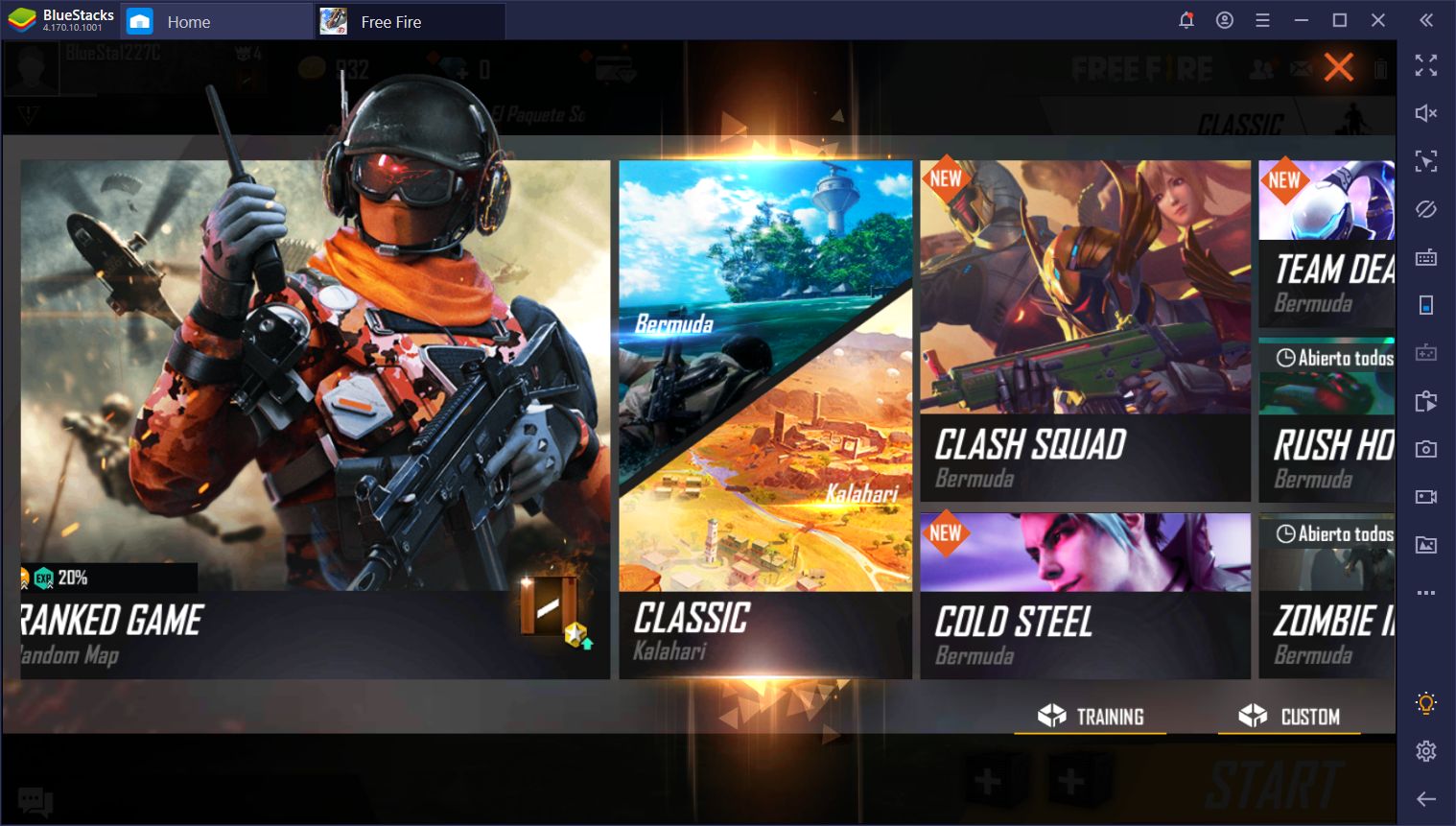 The first thing we have to say about Kalahari is that it is total chaos. This map is considerably smaller than Bermuda, with lots of locations placed close to each other. Due to its reduced size, the matches on this map have a max of 50 players. Despite this, however, you'll probably see more action in Kalahari than in Bermuda due to the former's dimensions.
At first glance, we noticed that Kalahari in Free Fire doesn't have many notable locations (the ones that have unique names on the map). However, there are numerous smaller buildings strewn across the land. The distance between these structures is small, so fights usually take place across short distances. For this reason, SMGs and shotguns are your best options for using as main weapons here. We suggest taking a look at our updated weapons guide for Free Fire if you want to learn about the strongest choices for most powerful arms in each category.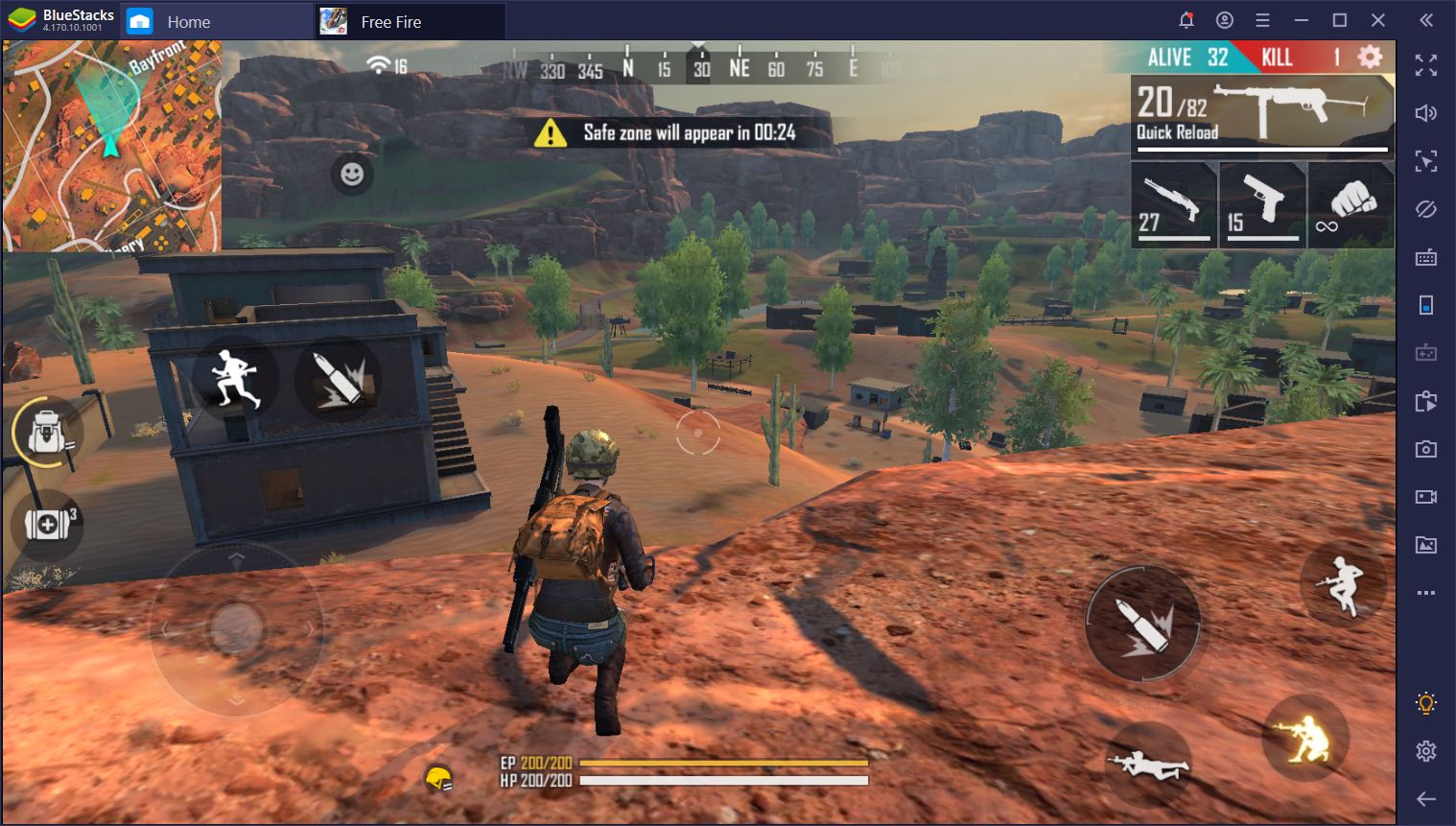 Nevertheless, even though distances are usually short in Kalahari, there are quite a few ledges and high locations where those who prefer to eliminate their enemies from a distance can hang out. In fact, in our first match, we took the Booyah using mainly a Kar98k and got plenty of kills, though we weren't so lucky the second time around.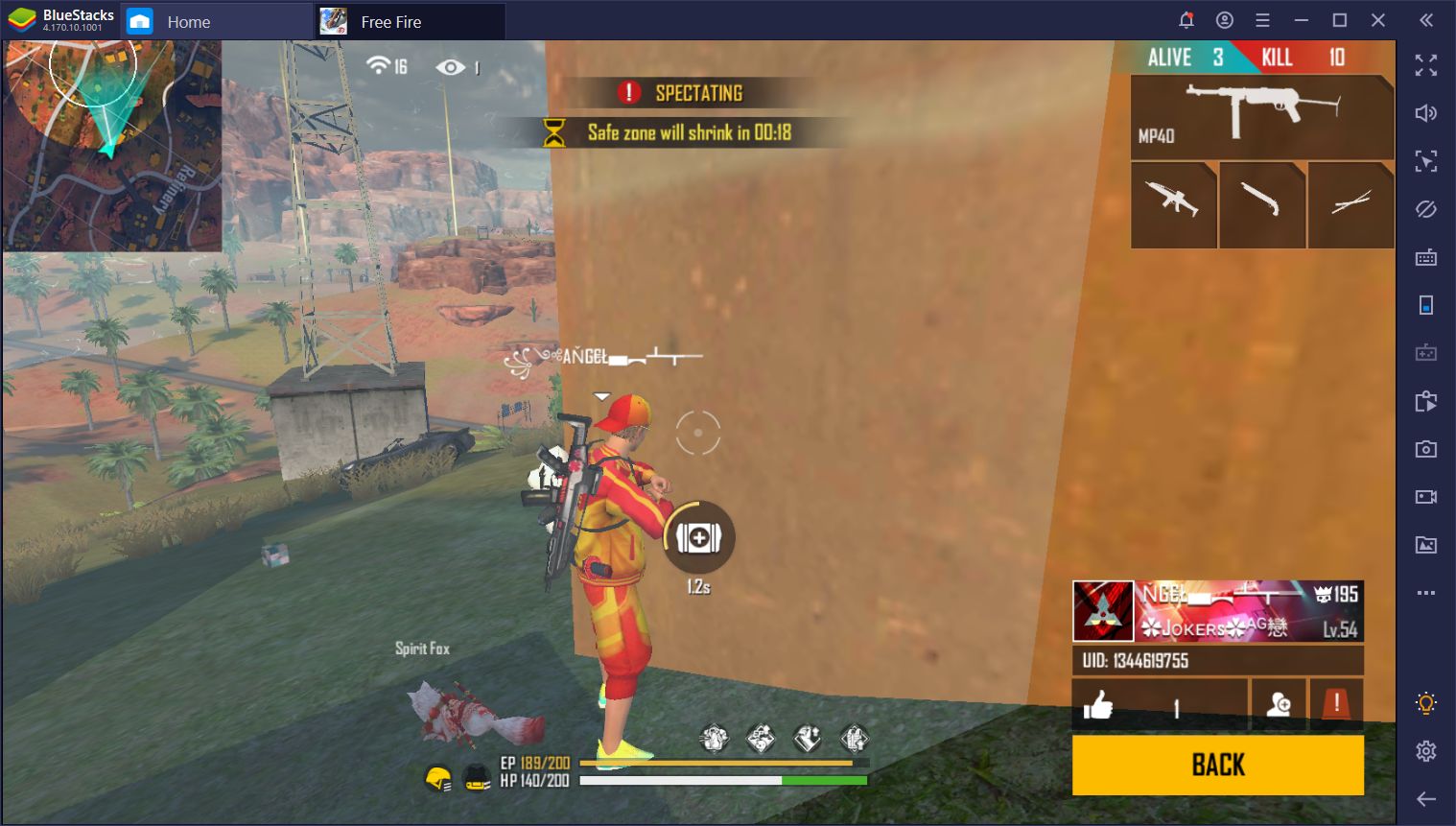 The Best Landing Spots in Kalahari
Your landing spot in battle royale games like Free Fire will vary depending on your play style. Some people seek the most contested zones since they prefer landing directly in the action. On the other hand, others prefer to avoid combat until they're properly armed and thus choose to land in more isolated areas where they can explore in relative tranquility.
In Kalahari, there are many locations that are suited to the many different types of players. Let's take a look at the ones that stand out: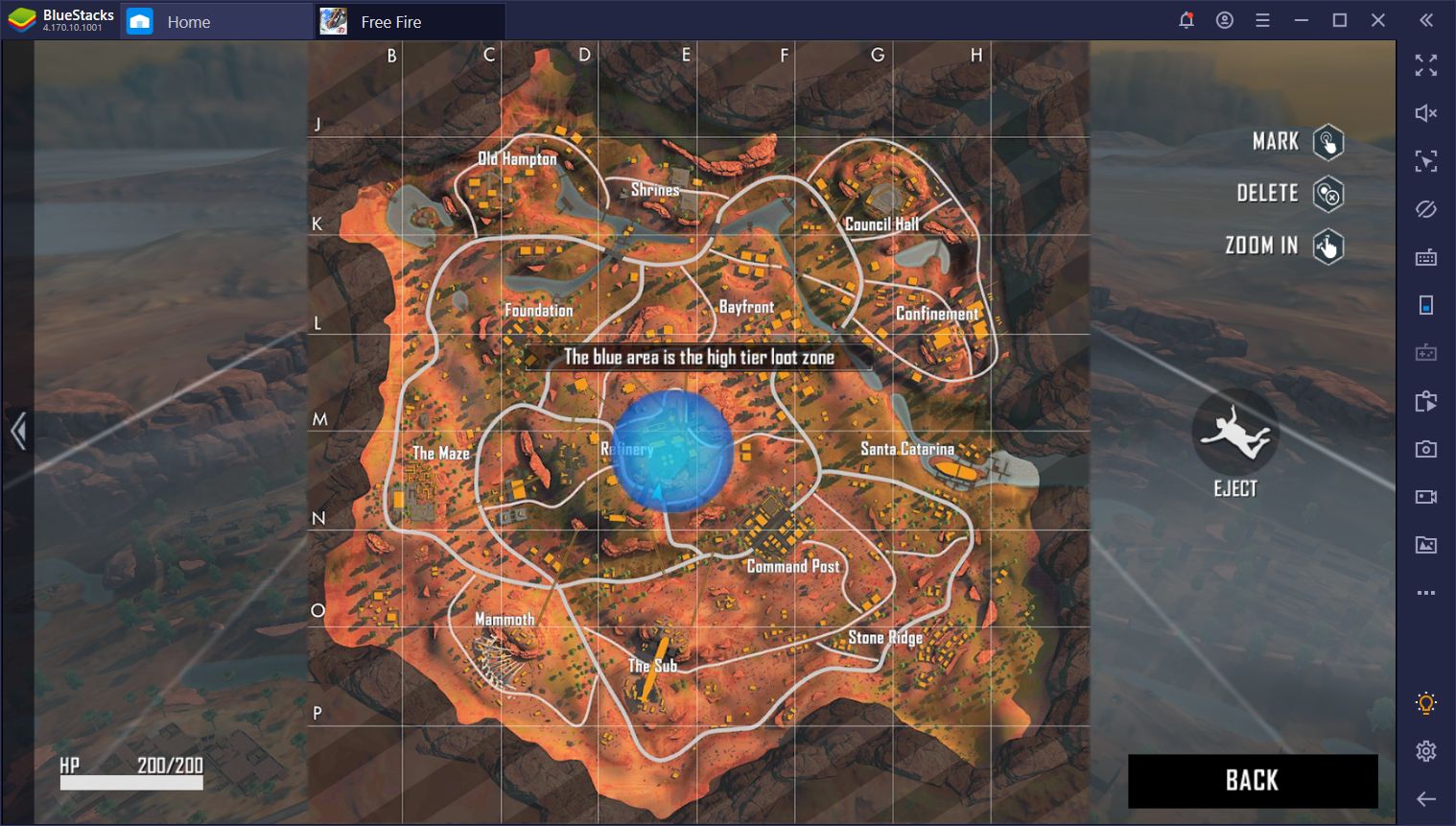 Refinery
Despite being relatively small, this is one of the most extensive complexes in Kalahari, with lots of towers and tight corridors. There are many valuable items strewn around in this zone and, as expected, tons of people opt to land here. If you want to survive in the refinery, we recommend going in with a good SMG like the MP40.
Command Post
Identical to the refinery, but with several small buildings instead of corridors in the open. The same as the refinery applies here; it's a very chaotic place where many people land in.
Old Hampton, Shrines, Foundation, Bayfront
Most of the northern region of Kalahari has smaller locations, with few buildings but numerous valuable items. These are the least popular zones, as of writing this article, where you might want to land if you want to avoid the chaos of the refinery or command post. For these locations, we recommend a good AR since fights could take place throughout mid or even long distances.
The Sub
We have to make a special mention to The Sub due to its unique conditions. This place has many tents around it, which often contain rare items. Furthermore, the main structure, which consists of a submarine lodged between two mountains, has a very high chance of spawning sniper rifles. Additionally, you get a pretty good view of your surroundings from the top of The Sub, which gives you a great vantage point for getting plenty of kills with your rifle, If you have the aim for it, that is.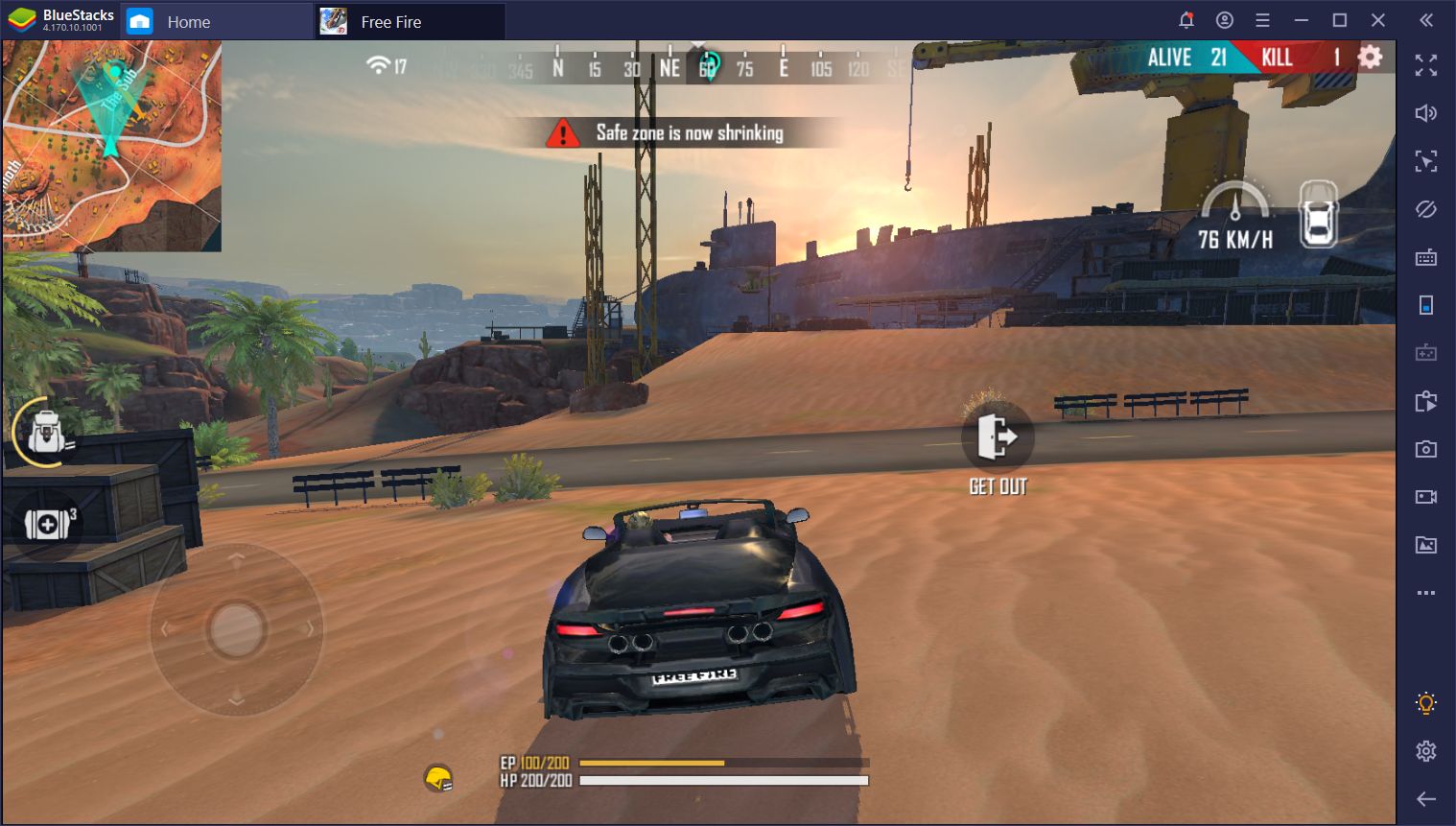 With a wide variety of locations and elements that facilitate encounters in both short and long distances, Kalahari offers some of the most exciting moments that we've had in Free Fire, to the moment. What do you think about the new map for the popular battle royale game? Was it worth the wait?