Game Guides
Uninterrupted Booyahs in Garena Free Fire with Smart Controls only on BlueStacks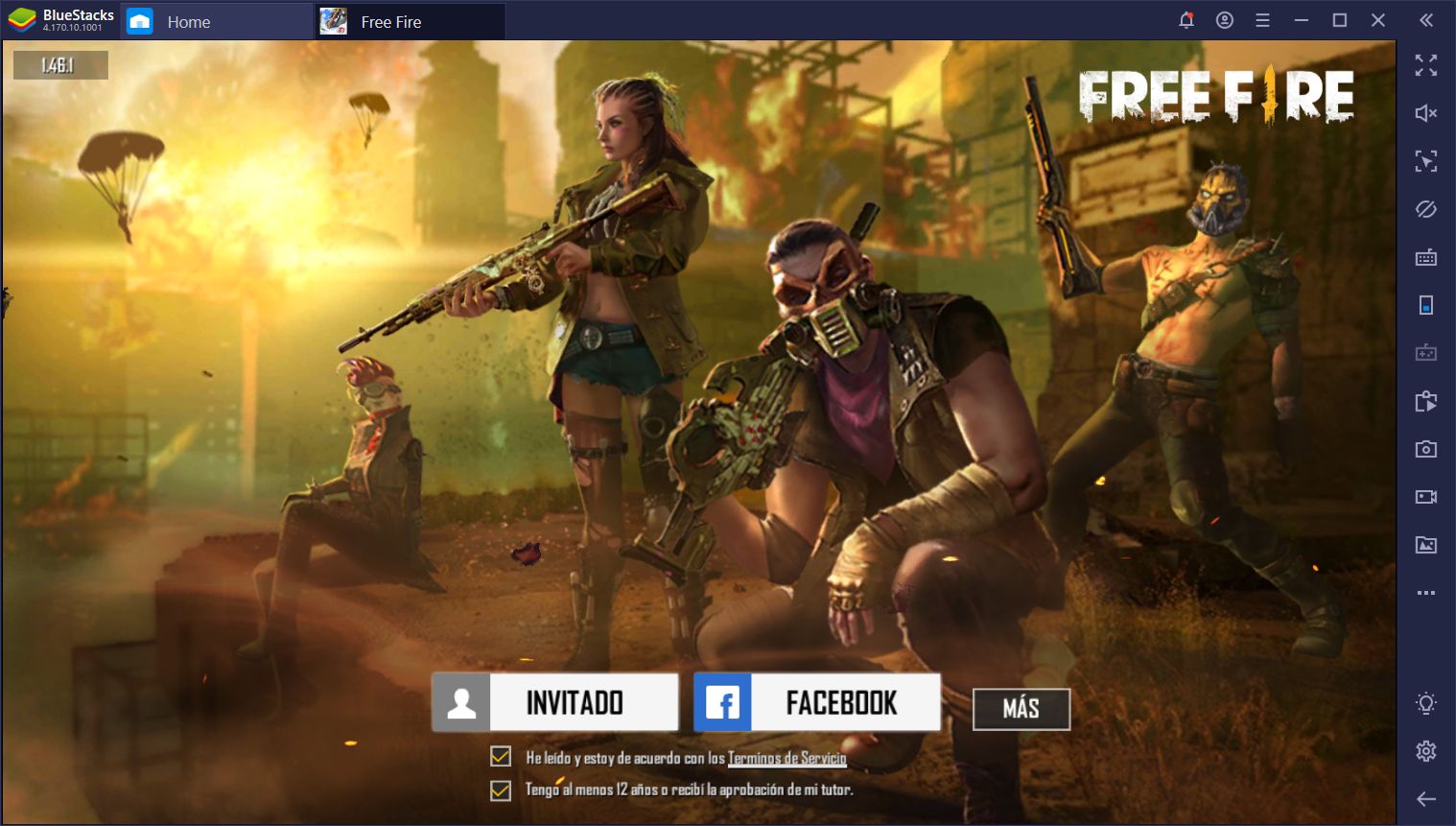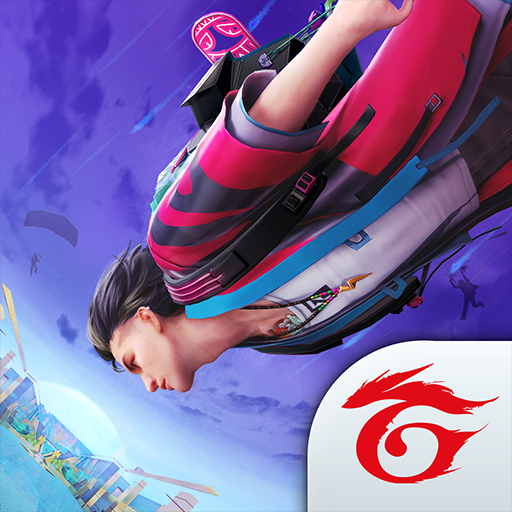 It's always a joy when a patch for our favorite games finally drops and brings a plethora of features to an already great title. Just a few hours ago, the Kalahari update for Garena Free Fire dropped, bringing in a plethora of changes, additions, and other goodies to the popular Battle Royale title. In fact, the game had JUST come out of maintenance when we started writing this article / making sure everything works fine in the game on BlueStacks.
If you are worried that Smart Controls in Free Fire may have stopped working after the latest update to the game on Feb 25, 2020, don't be. We have got you covered and that too, in record time. While the others are left scrambling, the BlueStacks development team has been working tirelessly to ensure that you get a seamless gaming experience in the updated version of Free Fire. And why wouldn't we? We love Free Fire as much as you all do.
Without further ado, let's get started.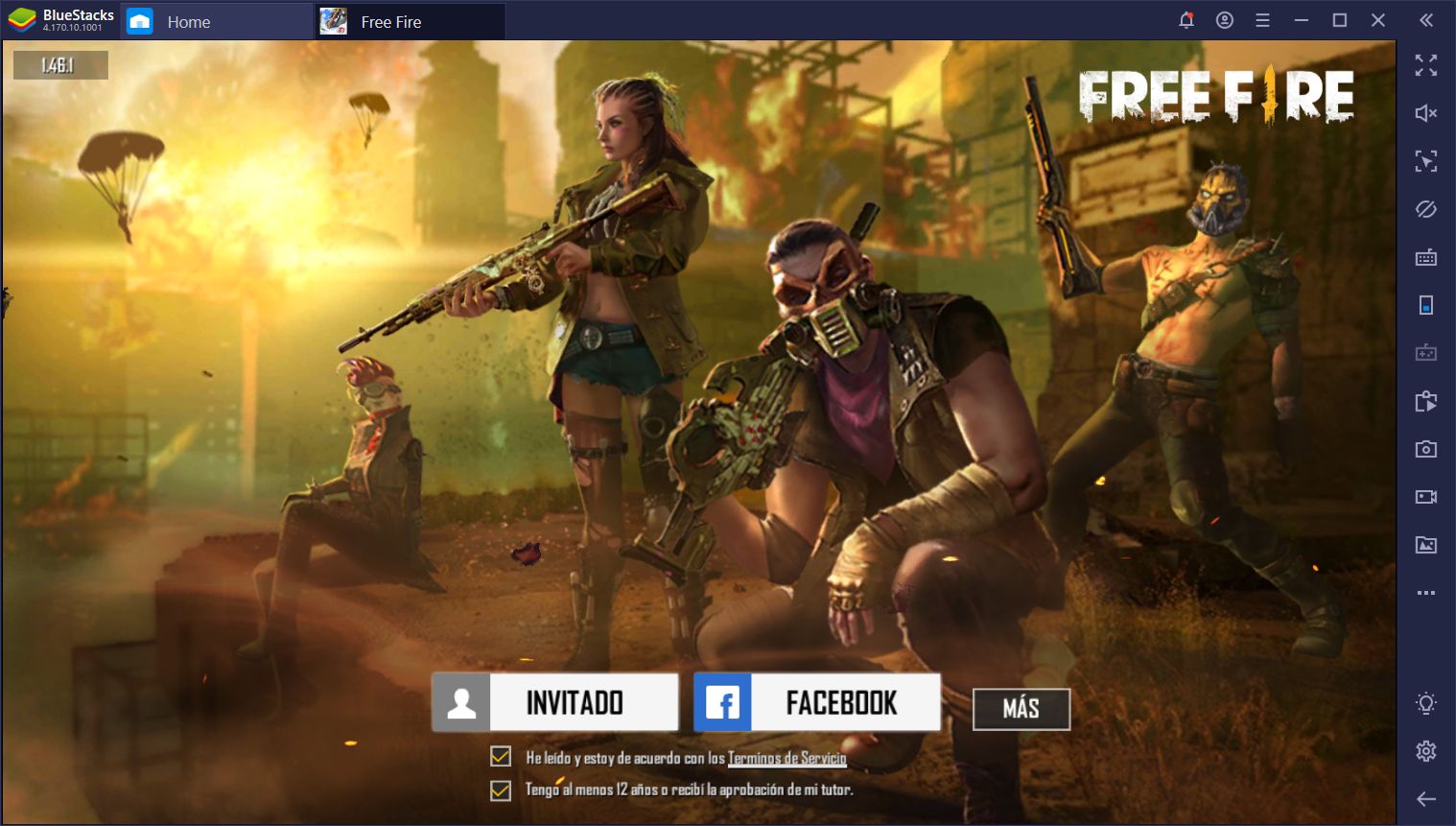 A few months ago, we wrote about how Garena teased an update with a bunch of new features, including a whole new map, Kalahari Desert. While we still haven't gotten the promised map, this February update brings us much closer to it. In fact, this patch is called the "Kalahari Patch." And while we're still not quite there yet, the new map will be launching soon.
In this article, we're going to explore the most significant changes in Free Fire that the February patch brings. Starting with the new map teasers.
Kalahari and Training Grounds Map (Coming Soon)
Like we wrote back then, the Kalahari map will consist of a vast desert landscape riddled with ruins and other interesting locations that the players will be able to explore. Like with Bermuda and Purgatory, there will be areas with high-level loot, which will likely be very contested, and safer, more secluded zones with less competition. .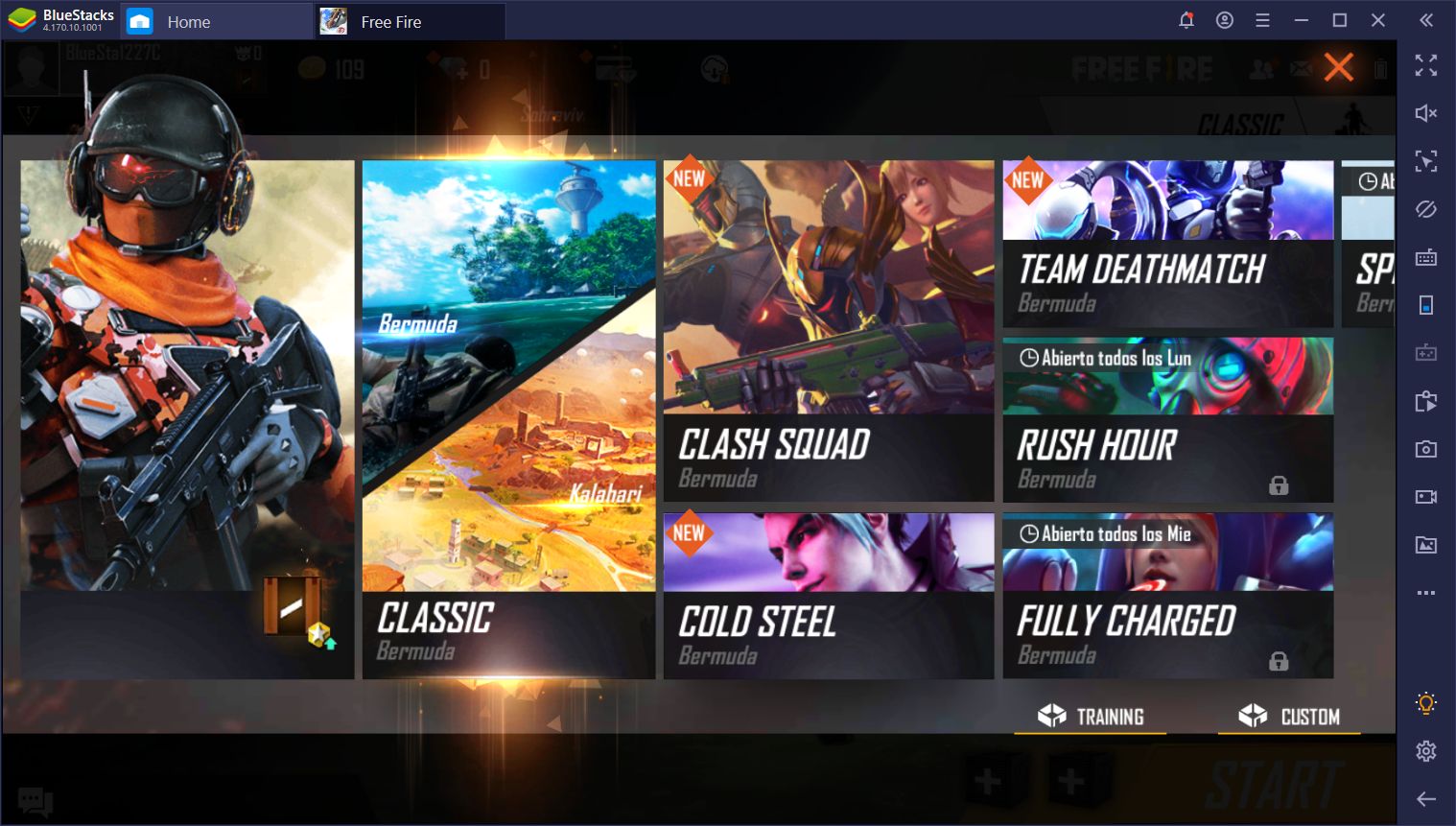 Another interesting and unexpected addition here is the Training Grounds. We don't really know much about it, but if the name is any indicator, it's probably going to be a small map where players can enter, try out different weapons, and hone their skills against moving targets. In our opinion, we think every battle royale game should have a training mode. Considering how little actual firefights last, it's difficult to get some real combat during matches.
However, the Kalahari and Training maps in Free Fire are still not out yet, but with the latest patch, Garena said that the release is "happening soon." They later went on to confirm that they will launch on February 28.
New Character: Steffie
Along with the teasers and updates on the new maps, Garena has also released a whole new character, Steffie, which is actually currently available in-game. Steffie is a graffiti artist with a defensive skillset that thrives in a team setting. Her unique skill, Painted Refuge, tags a small area with paint, which reduces both explosive and bullet damage taken from allies within the zone for 5 seconds. For obvious reasons, this character will be an absolute godsend when defending against enemy ambushes, especially during the final phase of the match where people are fighting inside the very last circle. We'll need some more play time with her before we decide whether she can make it to our list of Top 5 Characters in Free Fire.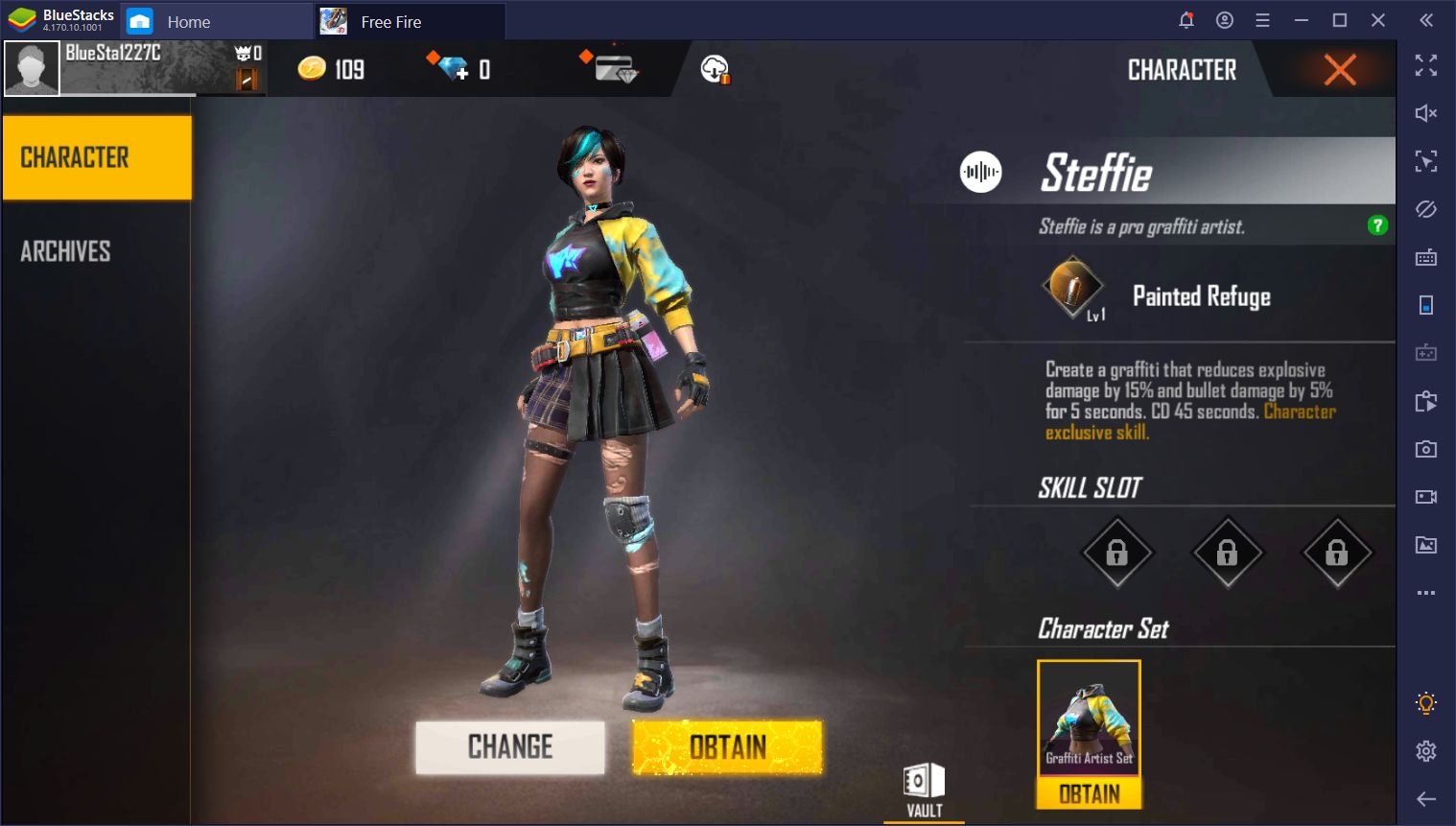 New Items and Equipment
There are several additions to the repertoire of usable items and attachments in Free Fire. Starting with the latter, there are two brand new golden attachments available, the AWM Armor-Piercer, and the Plasma Thermal Boost attachments.
The Armor-Piercer, exclusive to the AWM sniper rifle, greatly increases the damage that this weapon does to the enemy's armor, which is great, considering that this weapon, while quite rare, could be easily countered with a level 4 armor, unless you get shot in the head, of course. Meanwhile, the Plasma Thermal Boost is exclusive to the Plasma Gun and increases the weapon's kinetic energy as the player fires and continues to build up heat.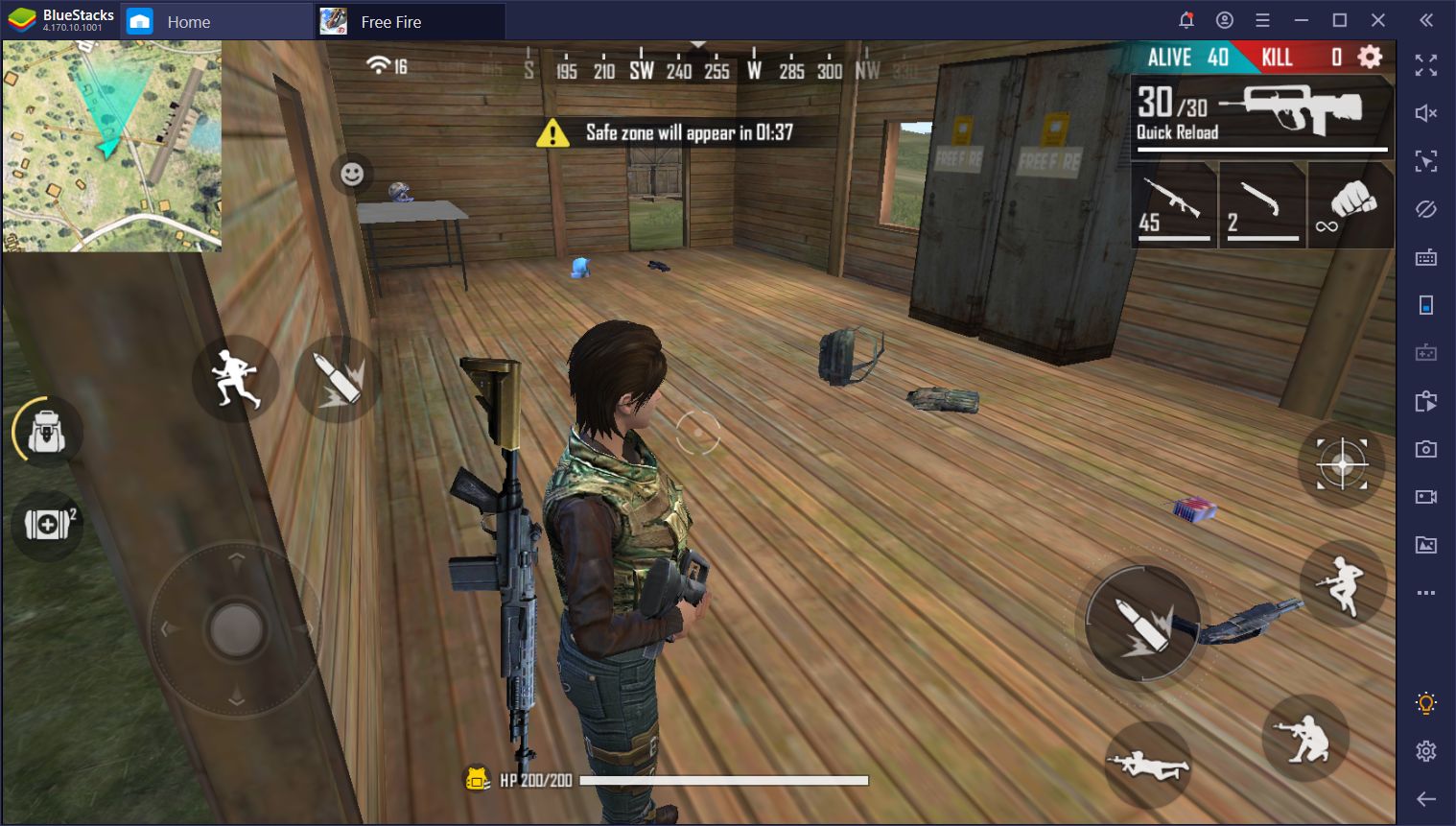 As far as equipment goes, there are two new items in Free Fire, the Inhaler, and the Electric Surfboard. The former continuously recovers HP and EP, which is great for when there are no healing mushrooms nearby. Meanwhile, the latter consists of a portable vehicle that will help players get around the map faster. It's not as fast as a proper vehicle, but it's portable and doesn't make nearly as much noise as a roaring engine.
Additionally, some items that were available in classic mode are now formally introduced into ranked mode, including the Double Mag, Ice Gun, Bio Scope, Ripper Bullet, and Rage Core.
Miscellaneous Changes
The February patch for Free Fire is bringing some quality of life changes to the UI and UX, including several features such as: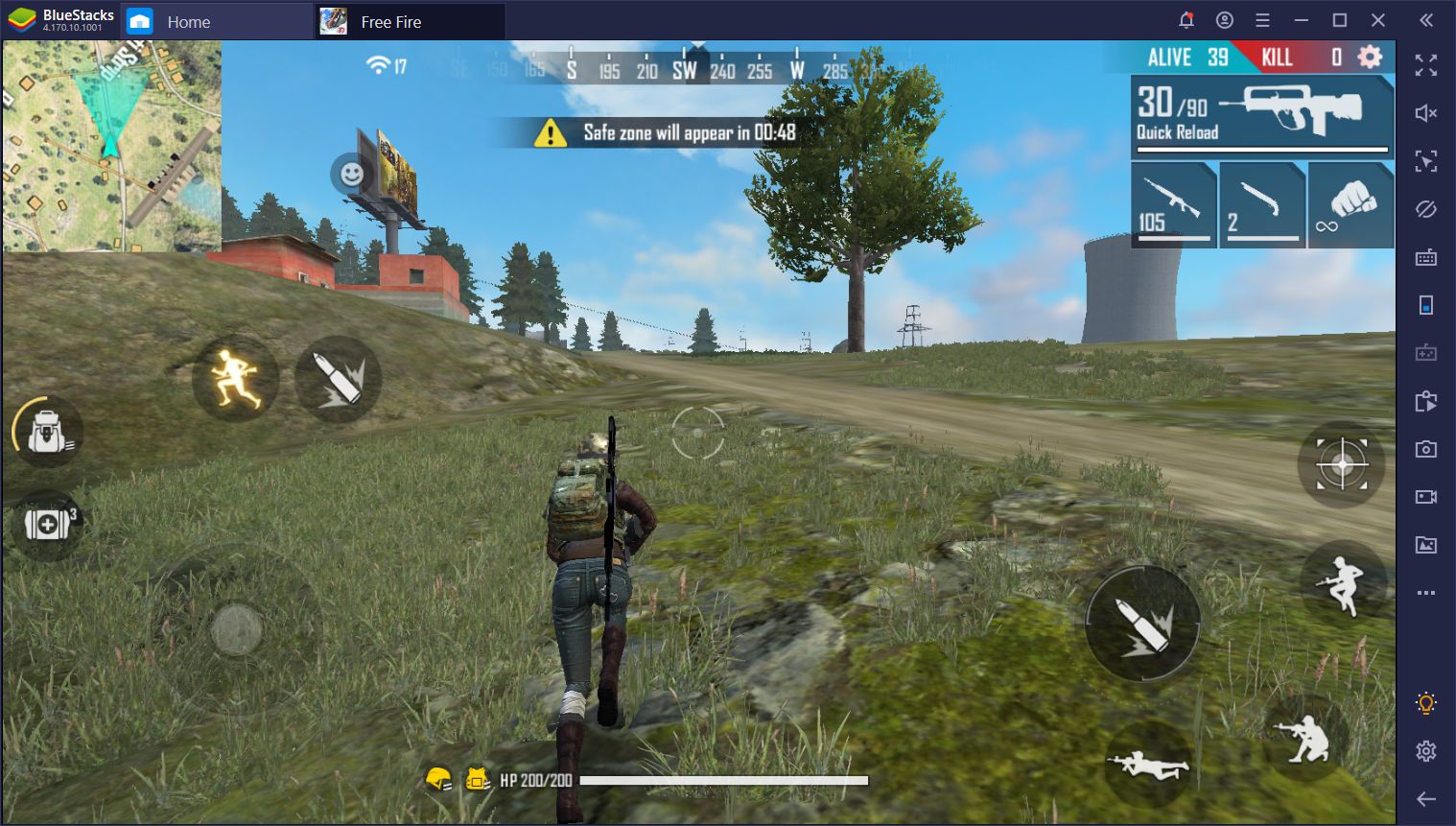 Automatic weapon swapping when the player is low on ammo.
Automatic resizing of the minimap as the match progresses and the circle gets smaller.
The fire button in the UI will automatically change depending on the weapon type.
The Friends UI has been improved. Players can now block friend requests, and group together via invitation codes. The latter is designed so that players can group together much faster.
The pet system has been improved via the pet skill swapping feature. If the player owns two different pets, each with their respective abilities, their skills can now be swapped. In this sense, you could use one pet, but with the ability of the other. This is great for when you like how a specific pet looks, but require the ability of another one.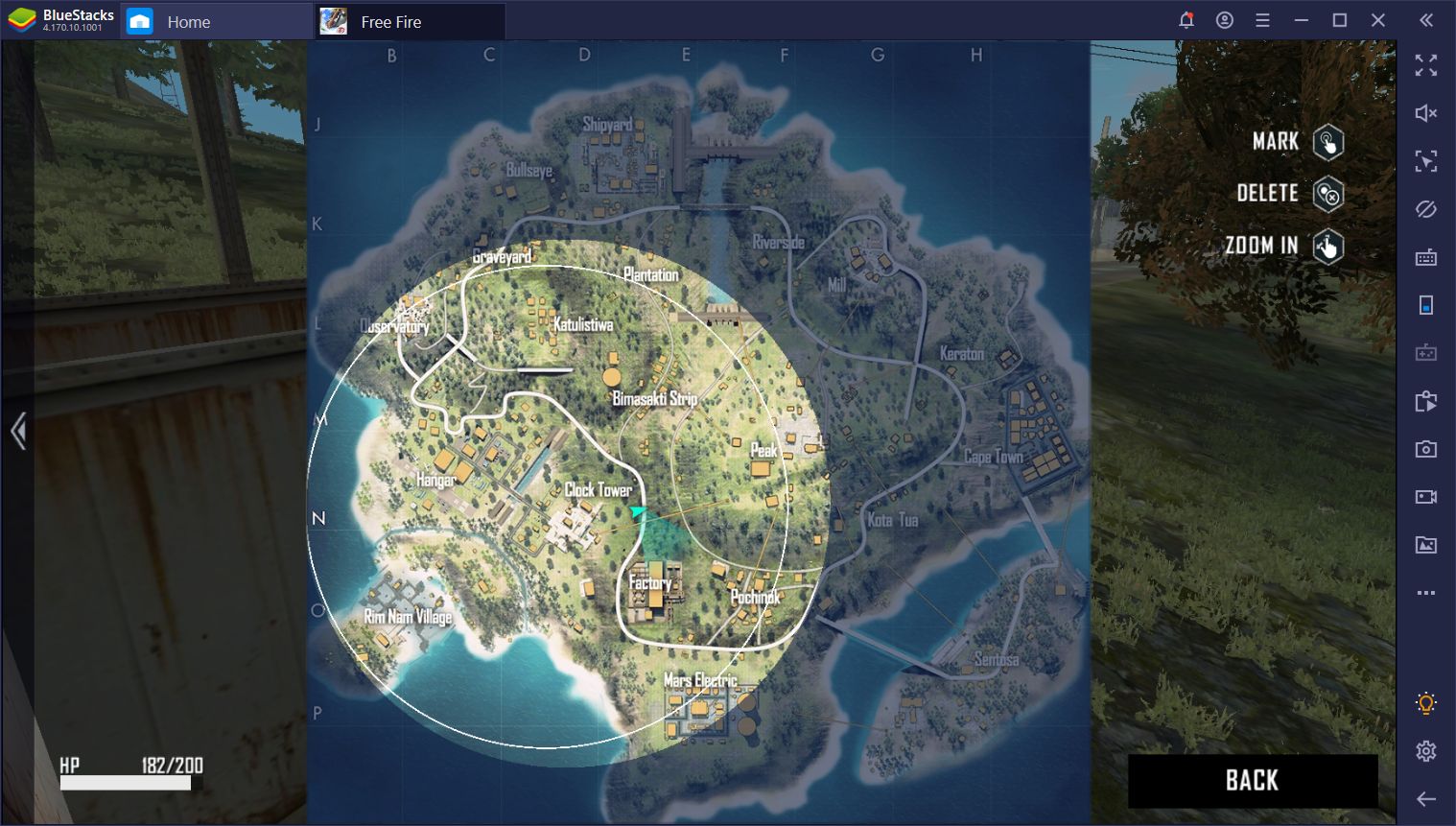 Aside from these specific changes, there are also other minor improvements and weapon adjustments. Specifically, both the AN94 and XM8 had their stats adjusted. Furthermore, there were a few additions made to the TDM mode. Specifically, all equipment sets now grant helmet and armor. Furthermore, there are new weapons available for current equipment sets, which will give more diversity when it comes to playing styles in TDM. These two features, coupled with new respawn points and the addition of airdrops, will give a breath of fresh air to this game mode.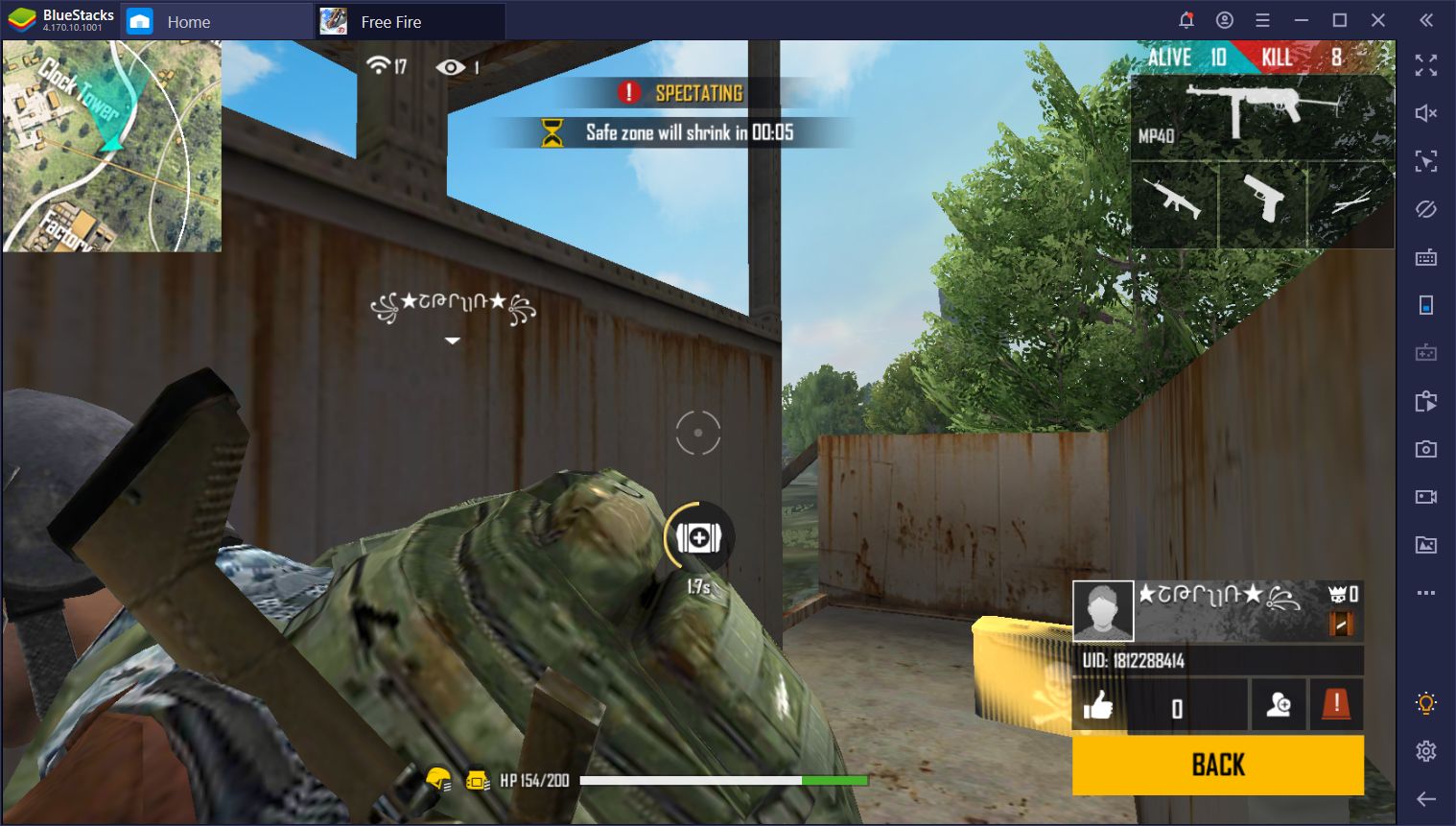 What do you think about the new Kalahari Patch for Free Fire? Are you excited about these changes? Let us know your thoughts in the comments below!