Game Guides
Survive Till the Last Circle with This Simple Yet Effective Free Fire Guide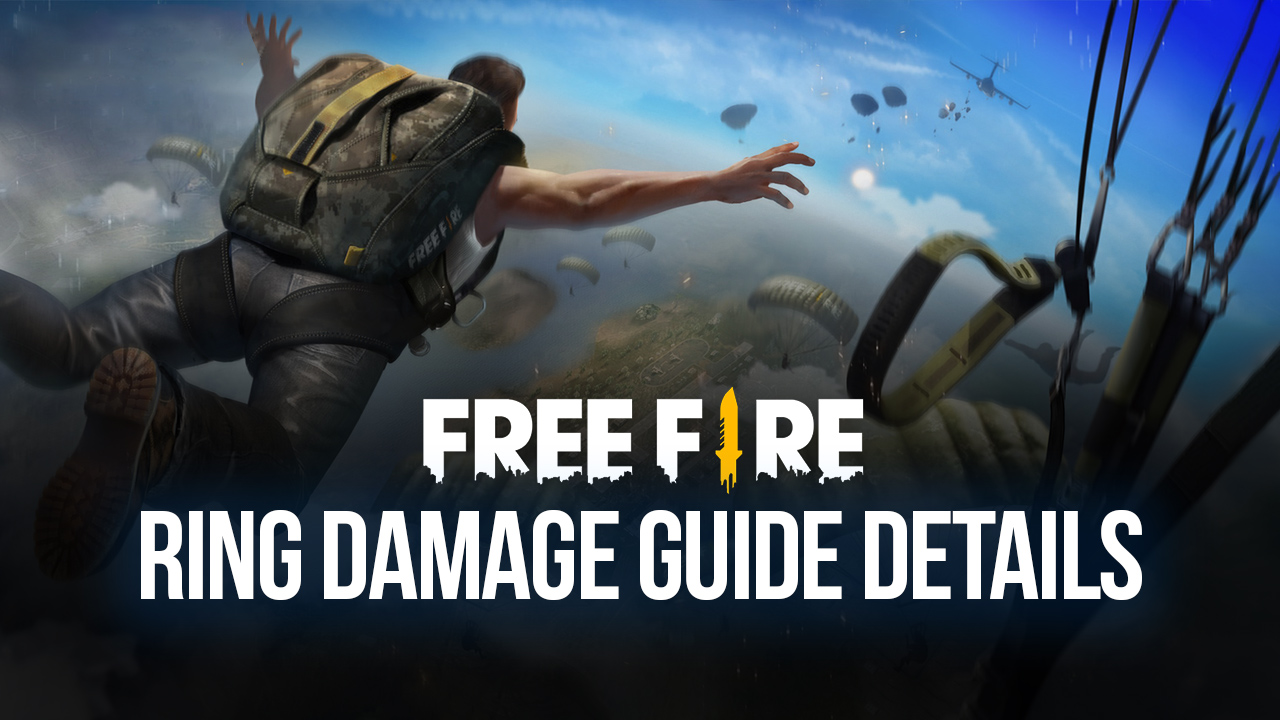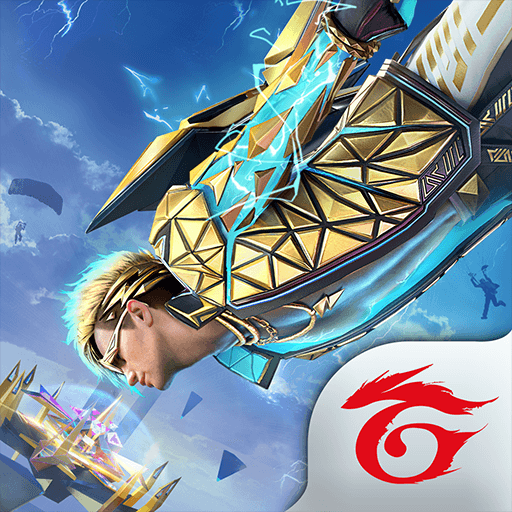 Free Fire is a unique battle royale game that takes a very different approach when it comes to in-game mechanics. While all other battle royale games take the approach of giving each player the same platform with equal stats and with the only difference in the stats. This means that even if one player is at level 1 and the other player is at level 100, in the game there will be no difference between in terms of stats or special powers. Both CoD Mobile and PUBG mobile follow the same concept.
However, Free Fire takes the approach of giving players playable characters that have special abilities. These abilities have an effect on the outcome of each match. Frankly speaking, the level of in-game mechanics that Free Fire has to offer is truly mind-blowing. That probably is one of the reasons why this game enjoys a very dedicated player base. There is a massive catalog of playable characters with unique abilities, backstories, and more.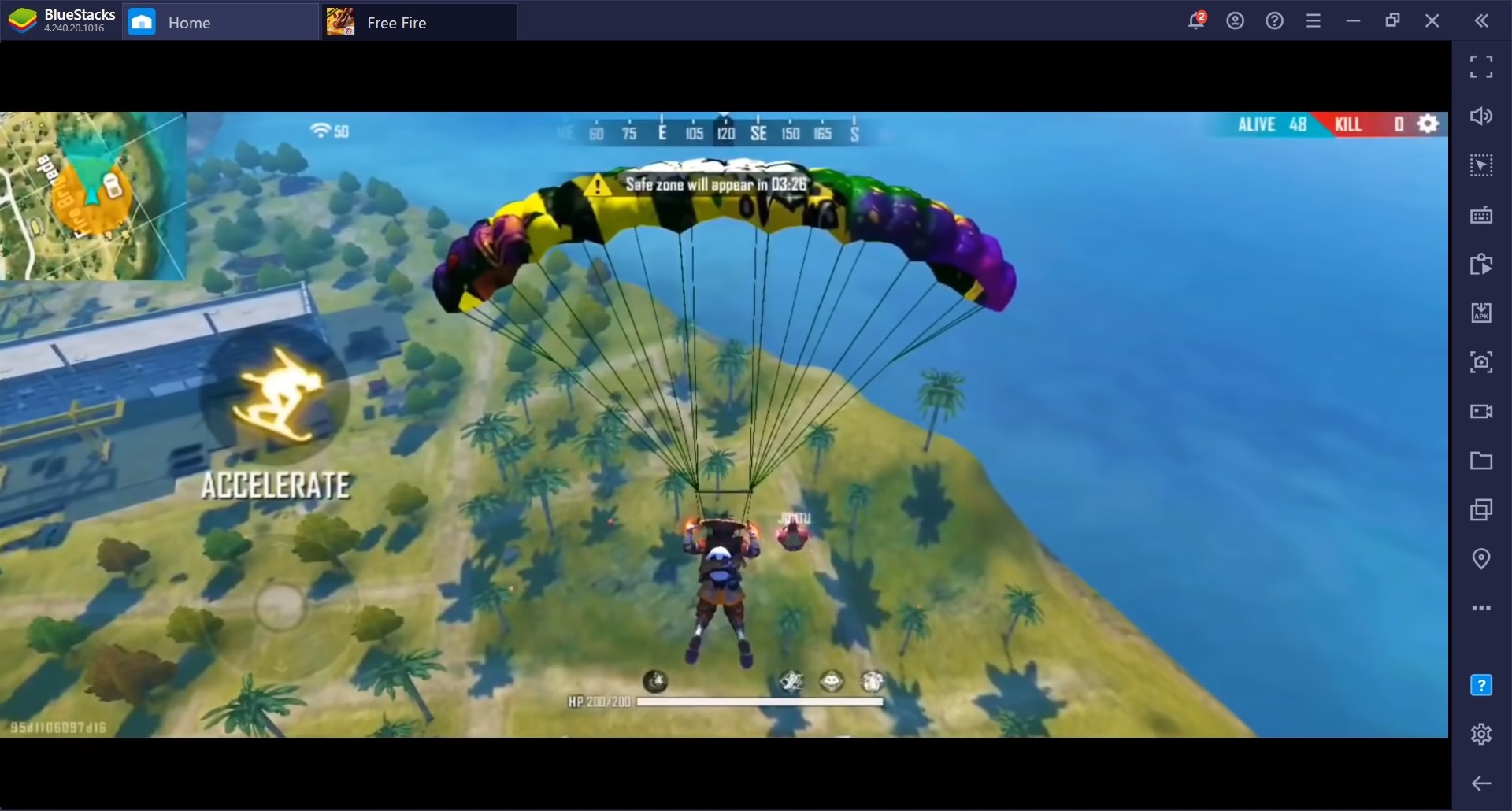 Then again, since Free Fire has so many variables in each of its battle royale matches, it does make it a little difficult for new players to learn them. Thankfully the devs of Free Fire have made sure that the matchmaking is skill-based. There is a very small chance that you will be matched with players many levels above you but it does happen sometimes. Now when it comes to the battle royale format itself, Free Fire has an easy one.
There are three maps in the battle royale mode. The original one that has been there for a long time is the Bermuda map. It is one of the most played maps of the game since anyone can play on it. There is no level cap on Bermuda like there is on the other maps. Then there is the Kalahari map which is Free Fire's Miramar. Kalahari is a desert map and much preferred by snipers. Purgatory is the last map of the game and it has zip lines. Just like CoD Mobile's battle royale map.
Each battle royale match has fifty players and each match lasts around ten to fifteen minutes. Each match is very fast-paced unless you are purposely playing it too safe. There are things like gloo walls, landmines, pets, and more that you will need to get familiar with before you start dominating the arena of Free Fire. In this guide of Free Fire, we will be covering things that you can do to improve your chances of booyah.
Back Gloo Wall
This is something we have been trying in the game and it actually works. Gloo walls in Free Fire are ice walls that players can deploy almost anywhere in the match. Gloo wall protects you from enemy fire and also blocks you from being seen. Something that we have been trying for a long time in Free Fire is to find new methods to use gloo walls. The back gloo wall is the most effective one.
Just like you deploy a gloo wall in front of you in the game, well the same way you deploy it at your back. You can use it when you are reviving a teammate and there is a chance of someone attacking you from the back. When looting airdrops as well so you have extra cover. We have used the back gloo wall in fights and it confused a lot of players which is also an advantage in a fight.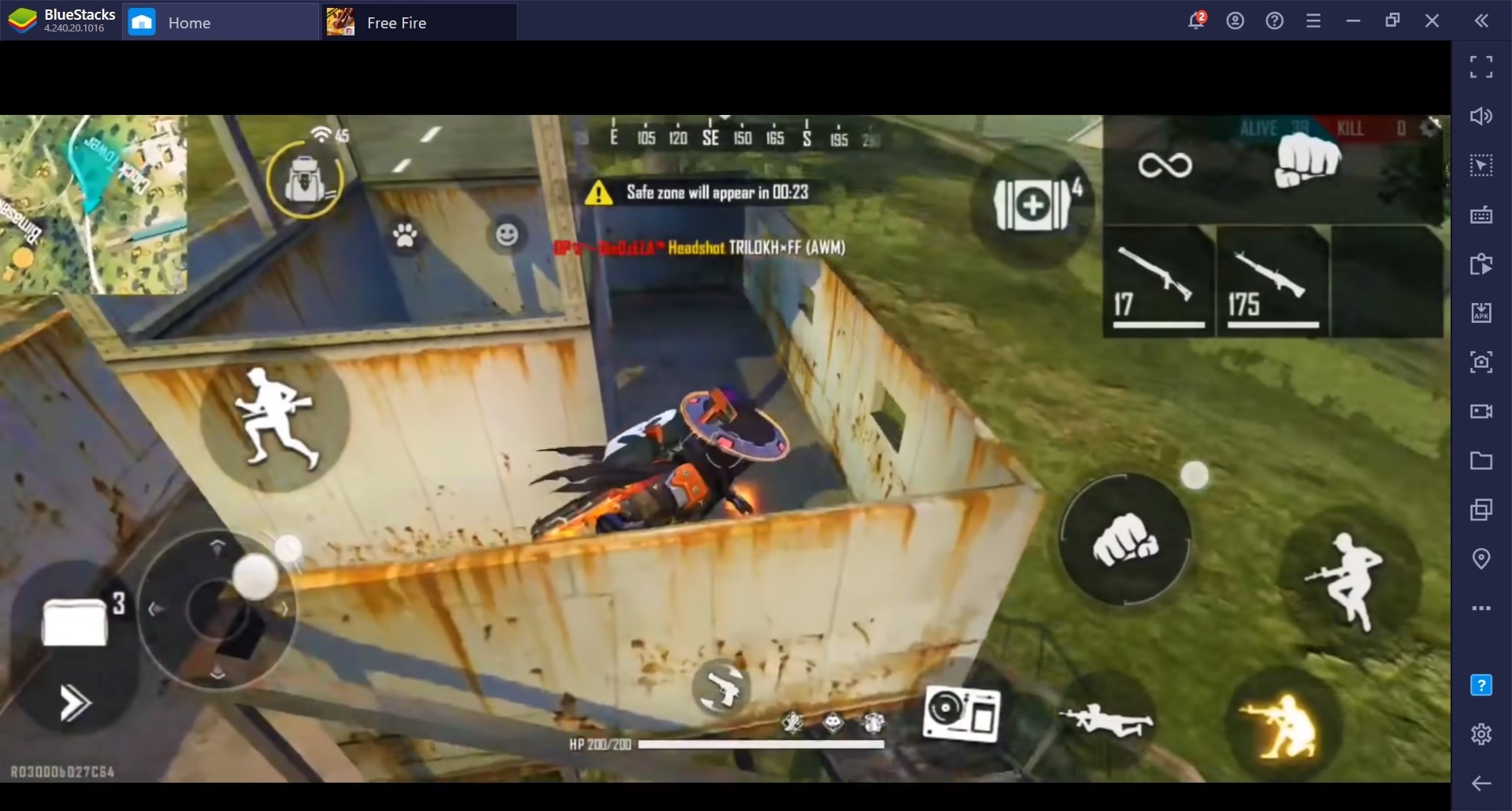 Scouting and Peeking
When you drop into an area of any map, always remember to keep an eye on your surroundings. You are not going to be alone most of the time and if you're not careful then you can forget about winning a booyah. Always remember to check any house that you are planning to loot or camp in for enemies. Free Fire is a third-person perspective game or a TPP game, so always peek to check if there are any enemies hiding behind walls. Just like you can get creative, so can the other players. Make sure that if there is a sound that you hear nearby then be on high alert.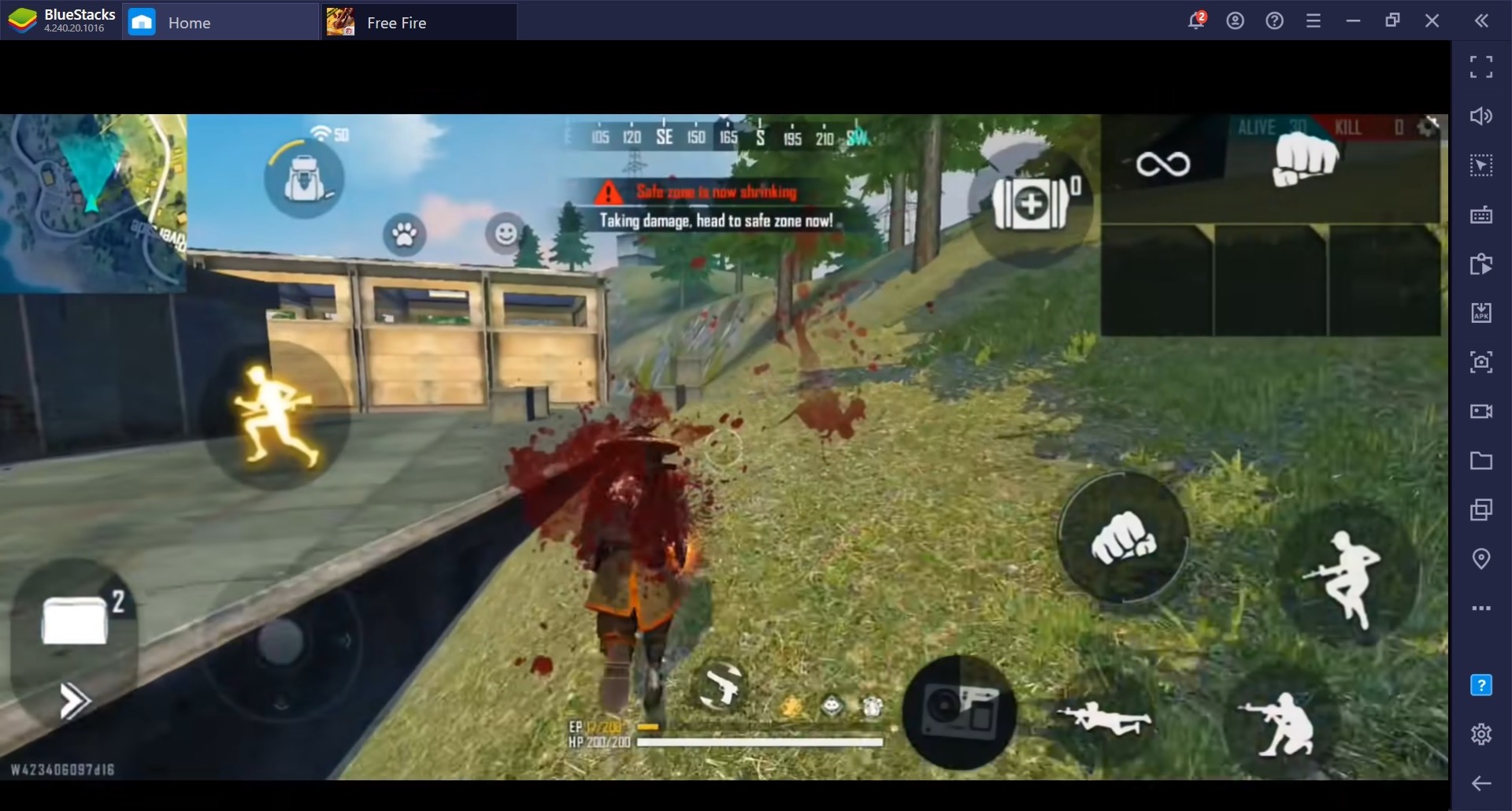 Baiting and Sniping
One of our favorite maps in Free Fire is the Kalahari. This is a desert map with a ton of spots for sniping and once you have a sniper rifle like the kar98k or any other you prefer then you can just sit at high places and take your time sniping enemy players easily. Another thing that you can do is bait airdrops with landmines if you already have the loot you need. Use the gloo walls as a platform to climb on top of houses and other unreachable places.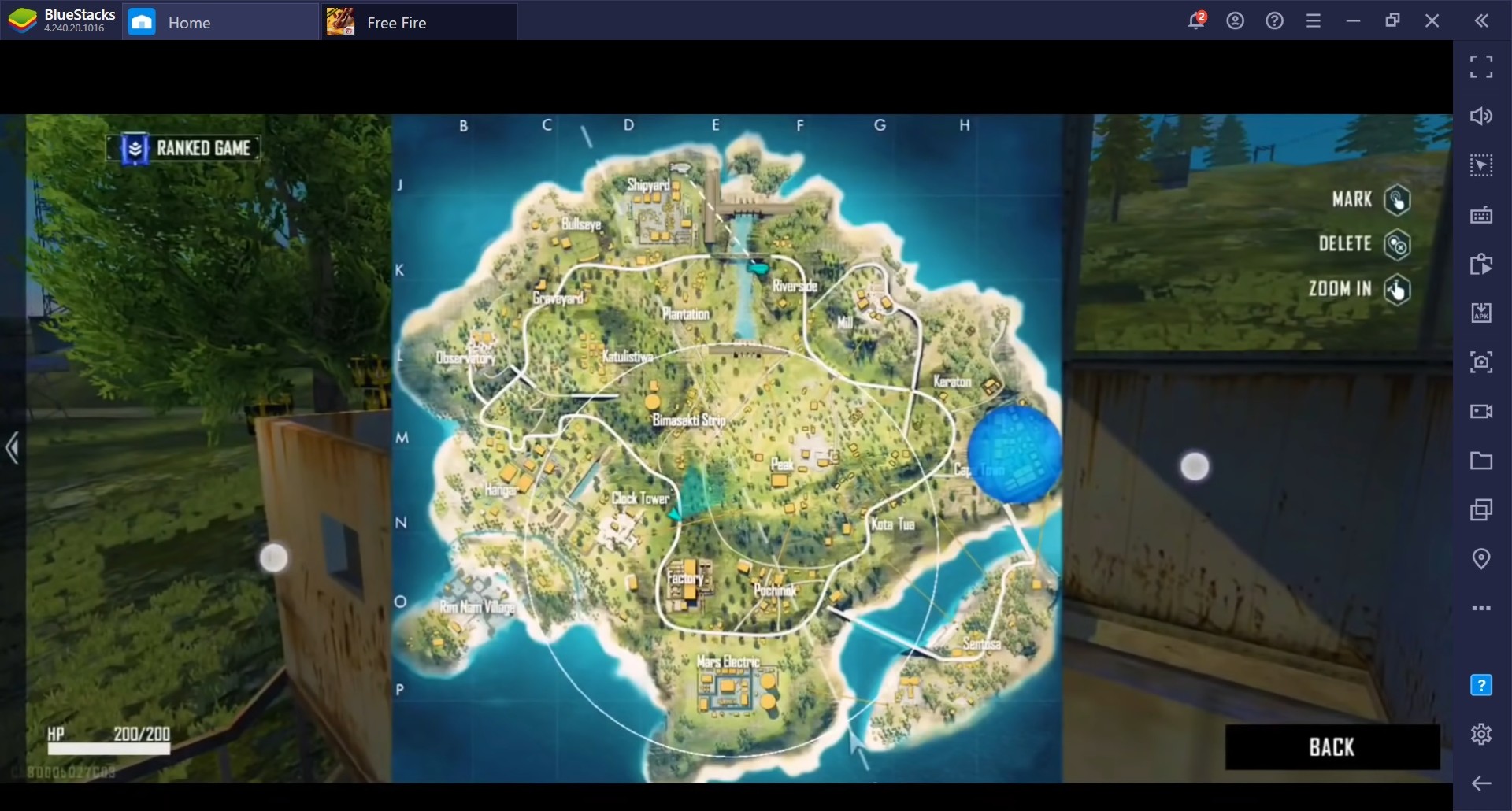 Weapon Selection
We won't tell you what guns you should use as it varies from player to player but what we will suggest is you loot for that weapon properly. If you are using an SMG then make sure that you have plenty of ammo or more ammo than even you need. It is fine if you want to take fights at the beginning of the match to get your kill count up but once you are in the midpoint of the game then looting should be a priority. Also, remember to drop all the items you don't need. Once there are less than fifteen players left you ideally should all the supplies and ammo for the final circle. Play with this approach and see how much of a change it makes.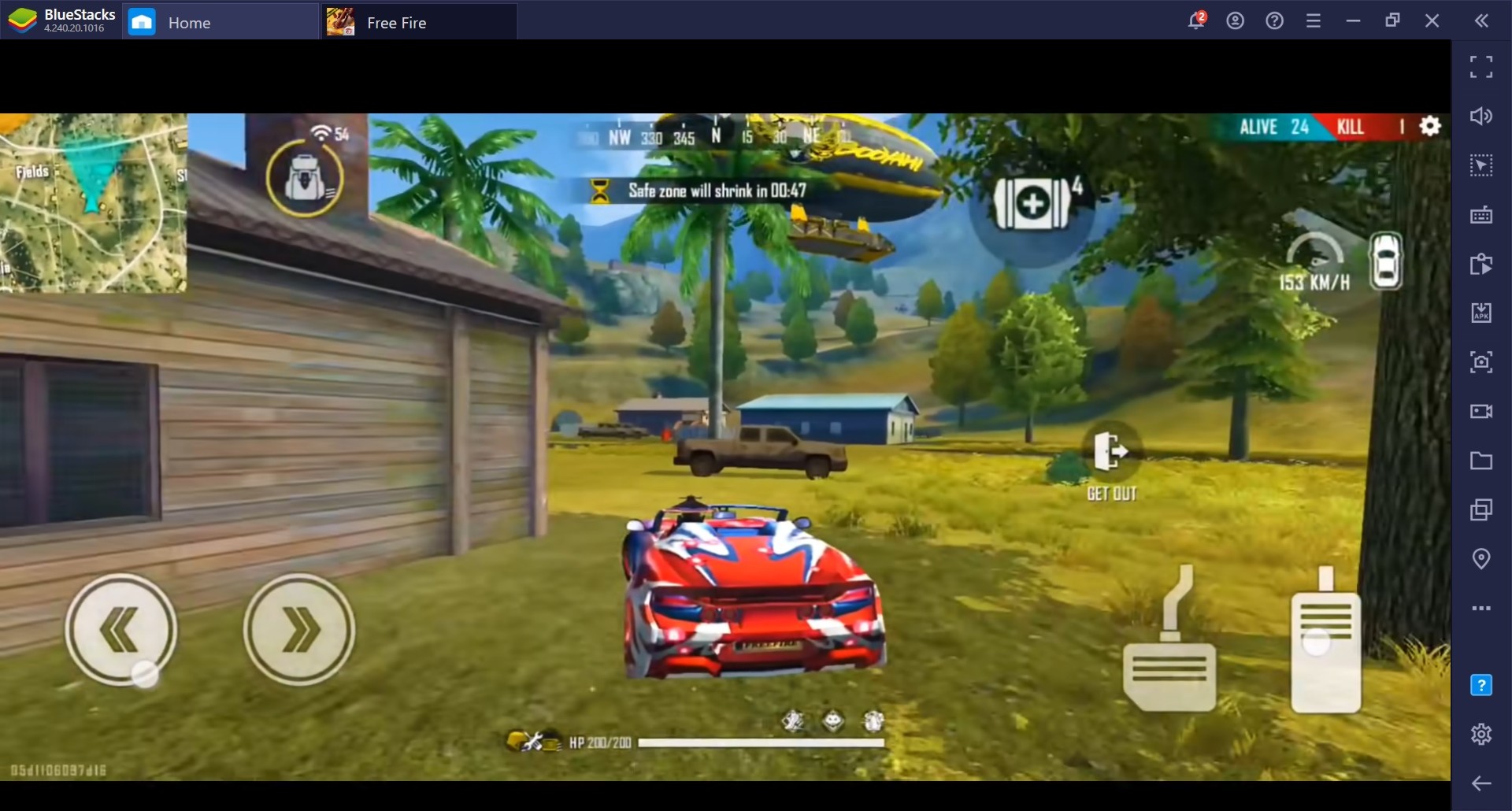 Free Fire on PC Is Amazing and Incredibly Easy to Win with BlueStacks
Free Fire is one of the few good battle royale games that has a thriving player base but those players are not at a level playing field. Playing on mobile devices has so many issues like lag in the middle of a match, heating, incoming calls, and texts, notifications and so much more. Needless to say that playing on a phone is neither ideal nor that fun. Playing on a PC on the other hand is completely natural to most of us.
You can also play Free Fire on your PC or laptop with BlueStacks. Just install BlueStacks and Free Fire from the steps given below and start playing it the proper way.