With every new version of BlueStacks, we try to implement new features that would make playing your favorite games easier and more comfortable than playing on your phone. No matter what game you're playing, odds are that BlueStacks has something to make it better. Garena Free Fire is no exception as the fact that you can play it on your PC, with improved controls, and much better graphics will surely come in handy when the time comes to meet your enemies on the field.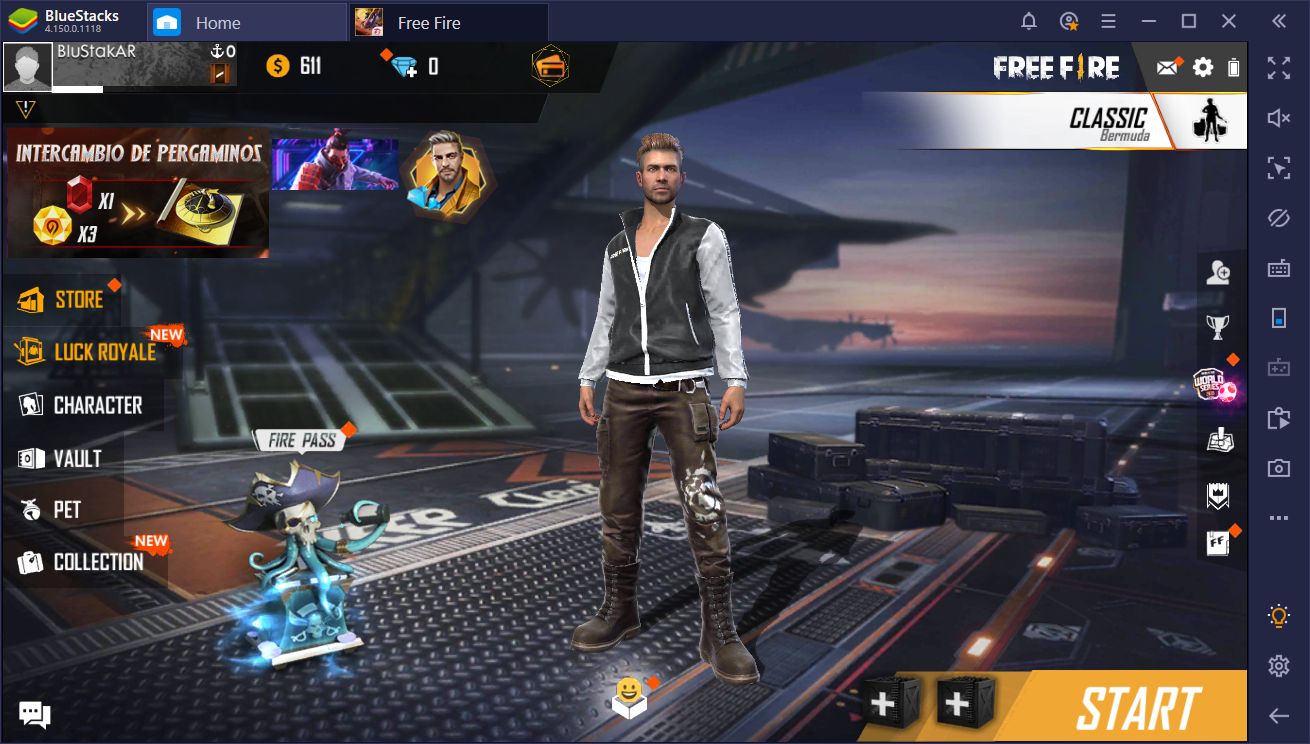 However, visuals and controls are not the only things BlueStacks has to offer when it comes to playing Free Fire on PC. If you want to learn what our powerful and versatile emulator can do for you, then read on!
Play Like a Pro With Aim, Pan, and Shoot, and the Keymapping Tool
One of the strongest features that BlueStacks offers when it comes to shooter and battle royale games is, without a doubt, the Keymapping Tool. Not only does this tool allow you to set numerous shortcuts on your screen and bind all the actions in the game to your keyboard, but it also grants you significantly improved controls and precision when shooting.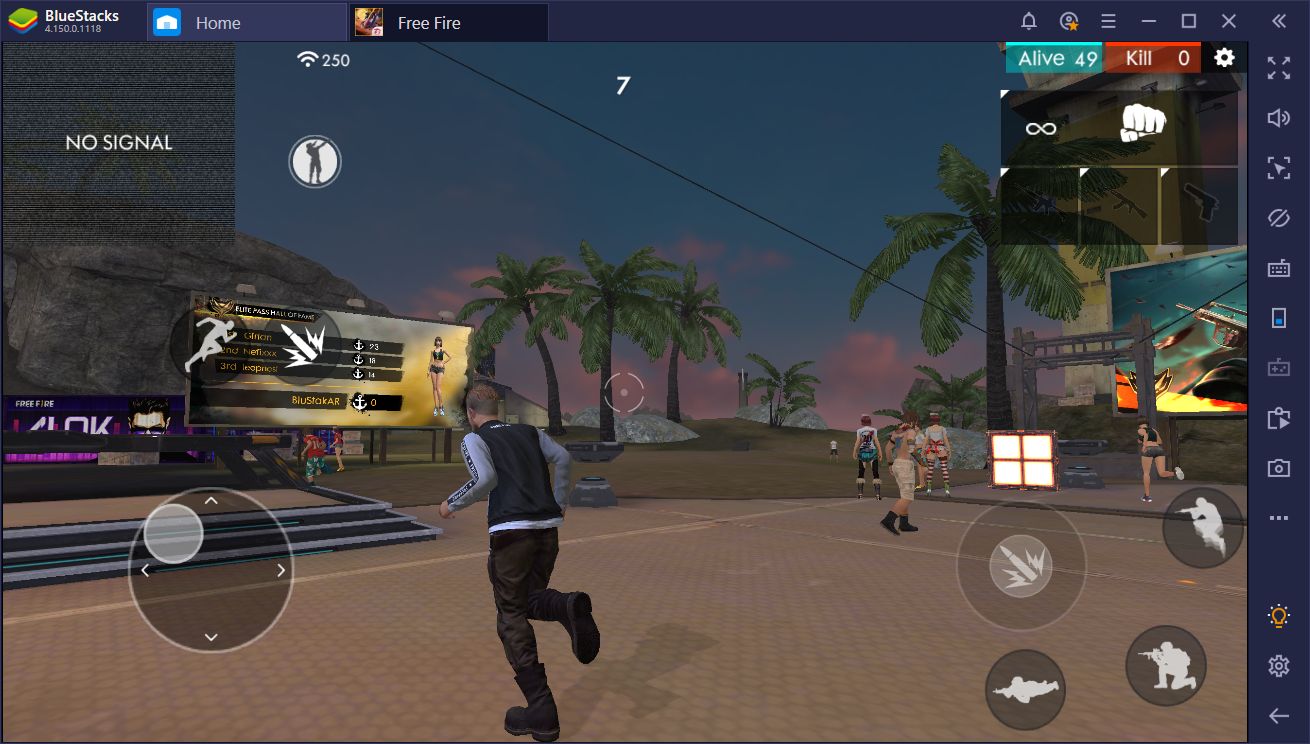 For shooter games, some people prefer to use controllers. However, while playing using a gamepad would definitely be much better than trying to play Free Fire with touchscreen controls, nothing can quite come close to a classic mouse and keyboard. Due to the precision it grants in many situations, as well as the numerous buttons on your standard keyboard, the WASD + Mouse option has become a staple in shooter games, and is something that BlueStacks can easily replicate with the Keymapping Tool.
However, the cherry on top for Free Fire is definitely Shooting Mode, a feature of the Keymapping Tool that allows you to play as you would a regular shooter game. Instead of having to drag the camera with the mouse, shooting mode allows you to pan and scroll the camera by simply moving your mouse, and shooting with the left mouse button, as you would a normal PC FPS. Moreover, while shooting mode is active, you can also use ADS with right-click for added precision on those long-distance shots.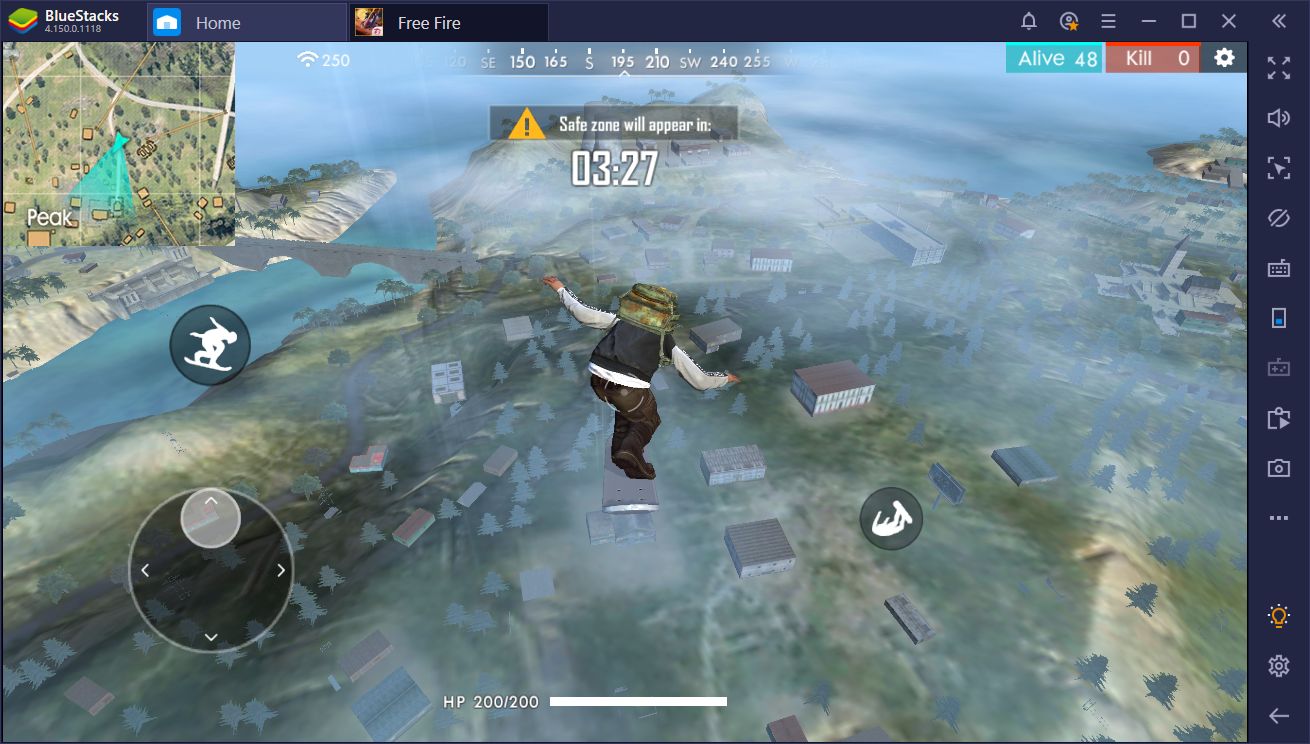 Never Lose a Beat With Smart Controls
The thing about these mobile battle royale games is that, despite requiring you to play at the top of your game as you run around the battlefield, you'll also need to navigate menus and click on stuff on the UI. Things like marking locations on the map, navigating your inventory and checking your gear, and other similar tasks all require that you take your eyes off the field, which can cost you the match.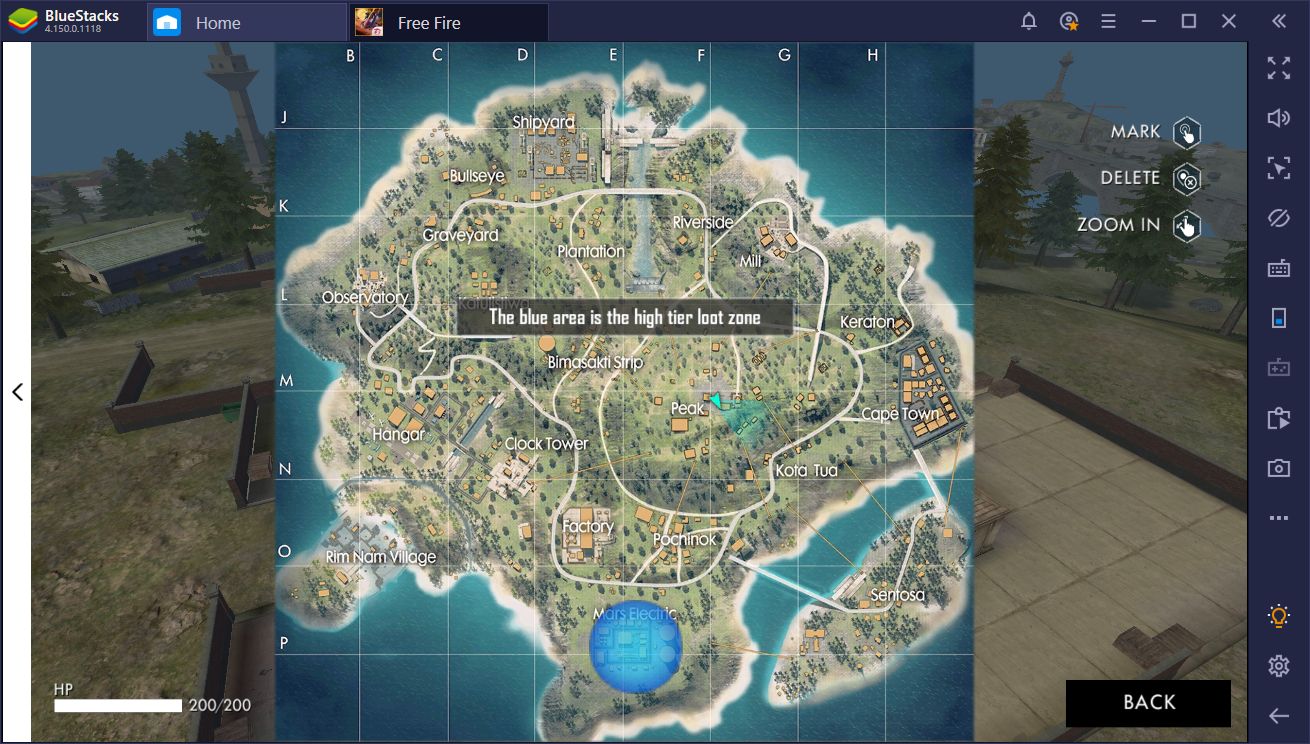 Luckily, for those moments when you absolutely need to check a menu, BlueStacks Smart Controls can make it so much easier for you as you don't have to deactivate shooting mode manually. Instead, the emulator does it automatically thanks to the wizardry that our engineers have concocted. This applies to any menu that requires mouse input, whether it's the map or the inventory. And once you're done and close the menu, BlueStacks will automatically activate shooting mode so you can get back in the action.
If for some reason you don't enjoy using smart controls, you can easily switch them off on the Game Guide to the right of your BlueStacks screen. Which brings us to our next point.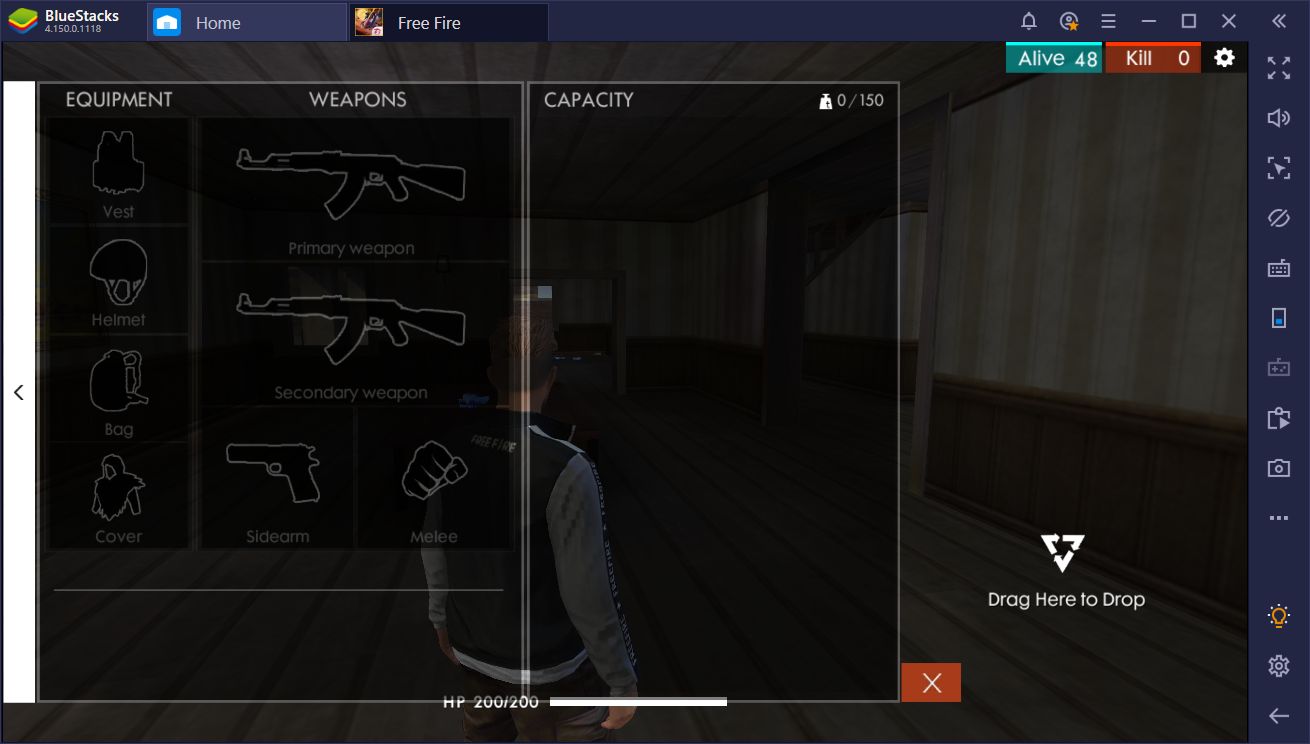 Consult Your Controls in Real-Time With the Game Guide
We've all been there: In the middle of an intense shootout in Free Fire when, all of sudden, we blank out and don't remember what button to press to heal or throw a grenade. While you can easily have your controls onscreen at all times by using the overlay (Ctrl + Shift + F6), these icons can sometimes get in the way and make it harder to spot distant enemies.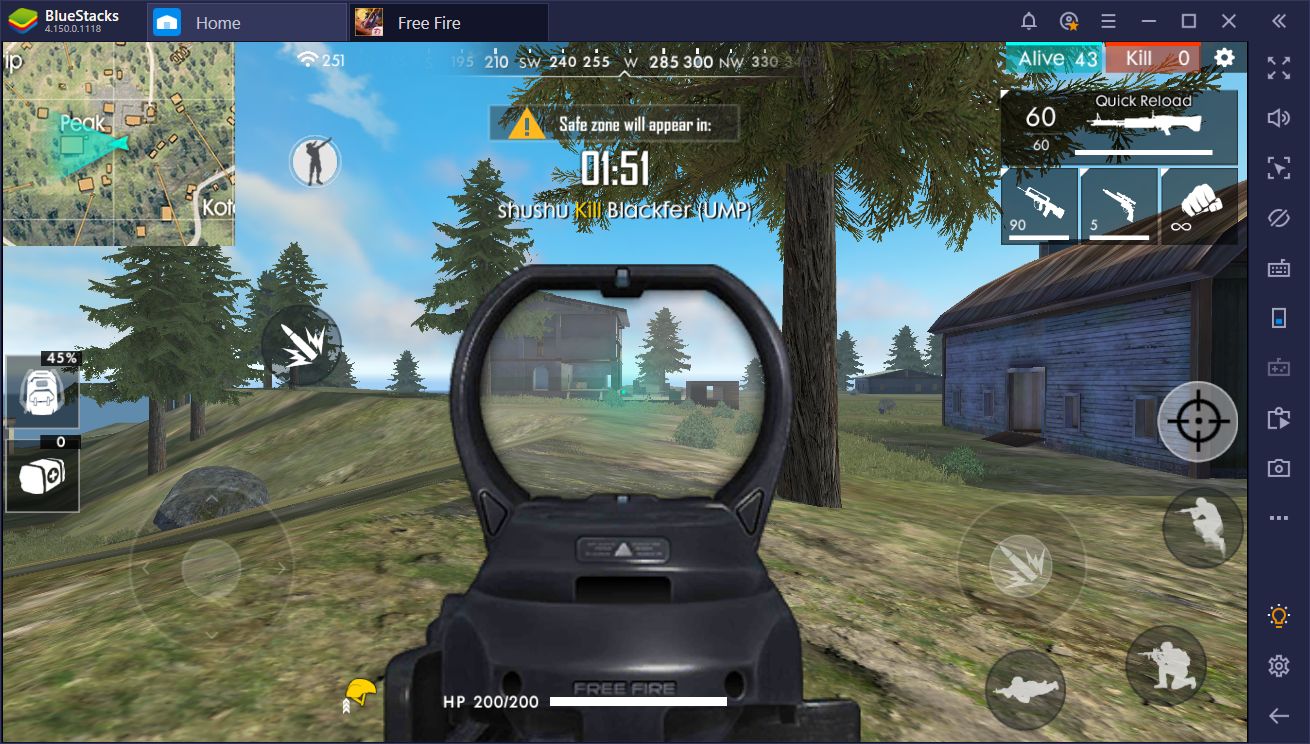 The new Game Guide deals with this issue by showing your controls on a handy panel to the right. Whenever you need to check how to use certain functions in the game, you can simply turn your vision to the panel and quickly figure out the corresponding button. What's more, you can also modify shortcuts on-the-go with the Game Guide, making it very easy to customize your controls without having to exit the match. Lastly, for Free Fire, you can also modify certain special settings such as toggling smart controls or optimizing your settings for this game, via the Game Guide.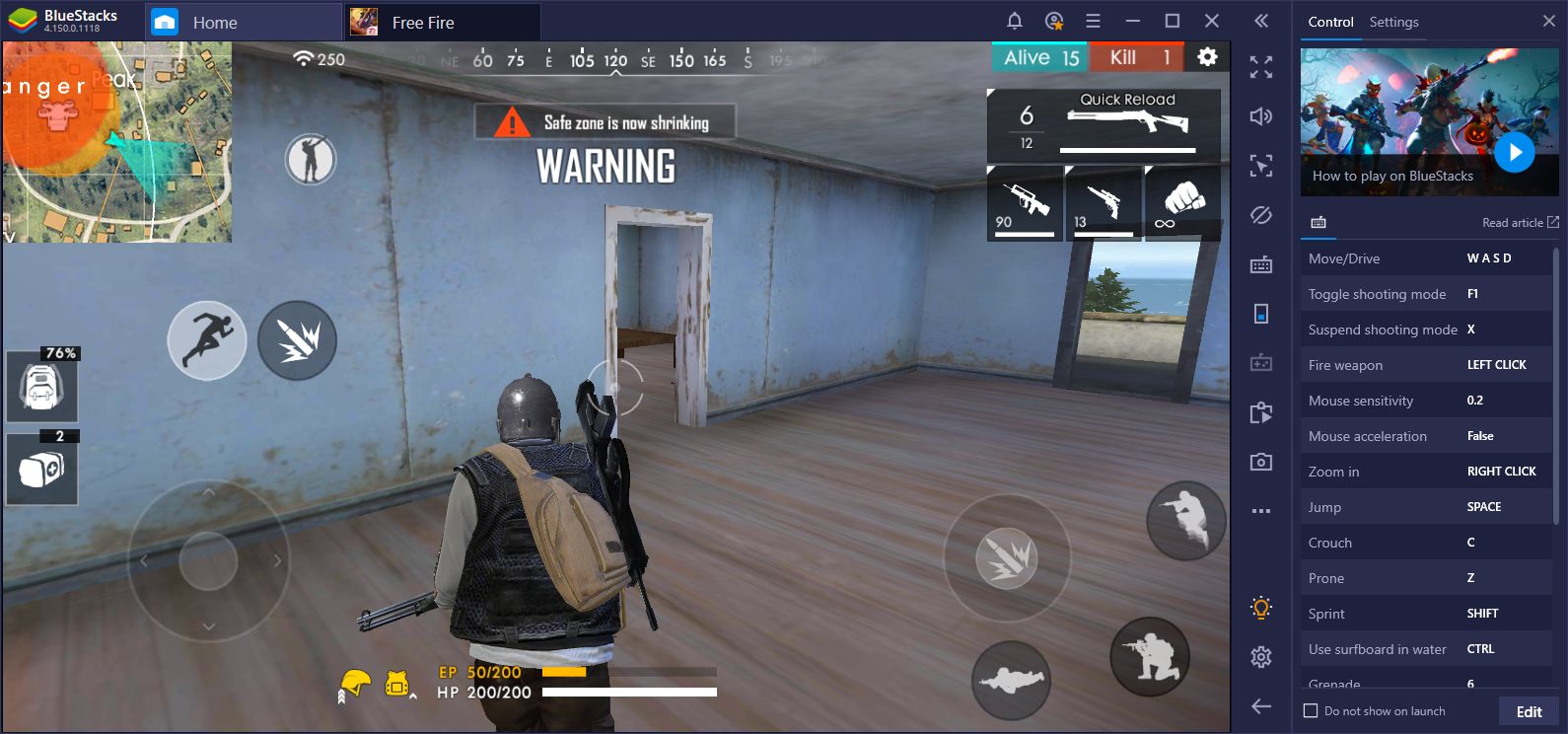 Kill in Style With UHD Graphics and Stellar Performance
While controls and versatility is one of BlueStack's strongest features, we feel that being able to play your favorite games with the best possible graphics, while also avoiding lag and slowdowns is an important component of the player's experience. In other words, we like good graphics, and we don't like sacrificing frames in order to obtain them. After all, if we have a powerful gaming PC, why should we have to settle for anything other than the best?
BlueStacks takes the best that your computer has to offer and pushes it to the max to achieve unparalleled graphics, without ever dropping a frame. As long as your PC meets the recommended requirements for our emulator, you can easily set Free Fire to the highest graphical settings and enjoy a whole new level of visual clarity. With these settings, no longer will distant enemies look like small pixelated blobs. Instead, you'll enjoy eagle-like accuracy even while sniping enemies from afar.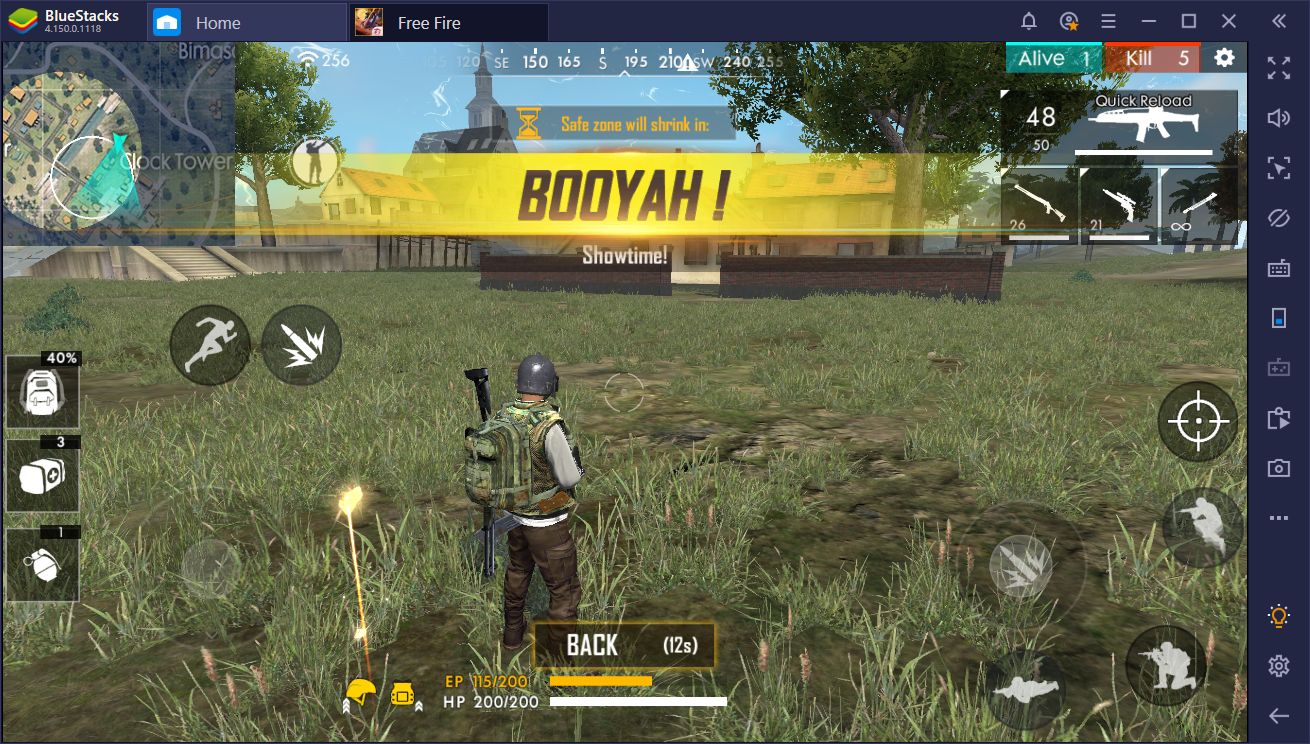 For these and many other reasons, BlueStacks continues to be the ideal choice when it comes to playing and outshining your enemies in Free Fire. If you want to beat your foes at every turn, then you'll need the best tools for the job; tools that BlueStacks readily provides.