Game Guides
Game of Kings: The Blood Throne on PC – How to Win with BlueStacks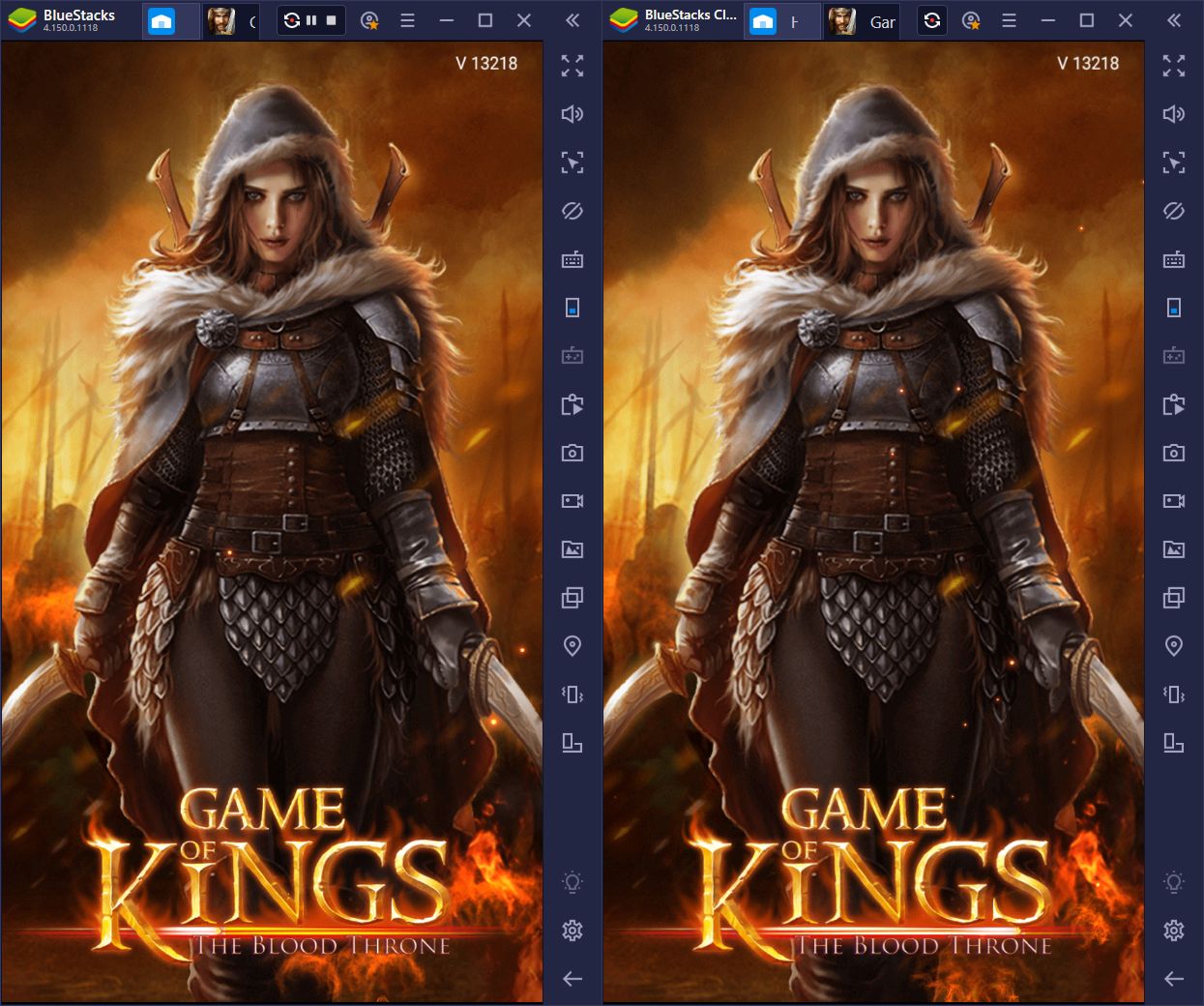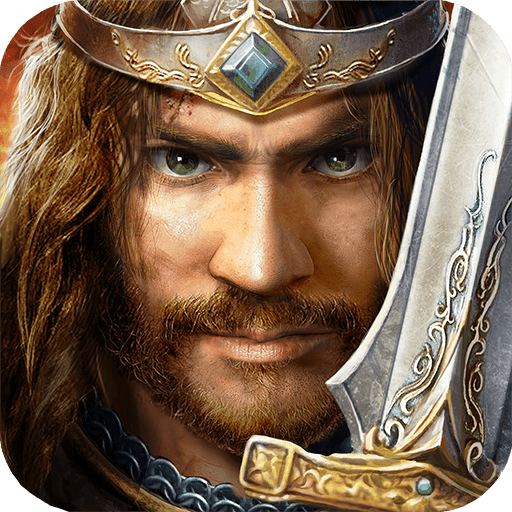 The vast majority of war and strategy mobile games feature very similar mechanics. Most of them revolve around developing your town, raising an army, and putting your enemies to the sword. However, even though they may share these similarities, every title has something that makes them stand out among the rest—something that makes them unique. Today, we've come to talk about Game of Kings: The Blood Throne, which would be developer Lightning Studio's first foray into the mobile gaming industry.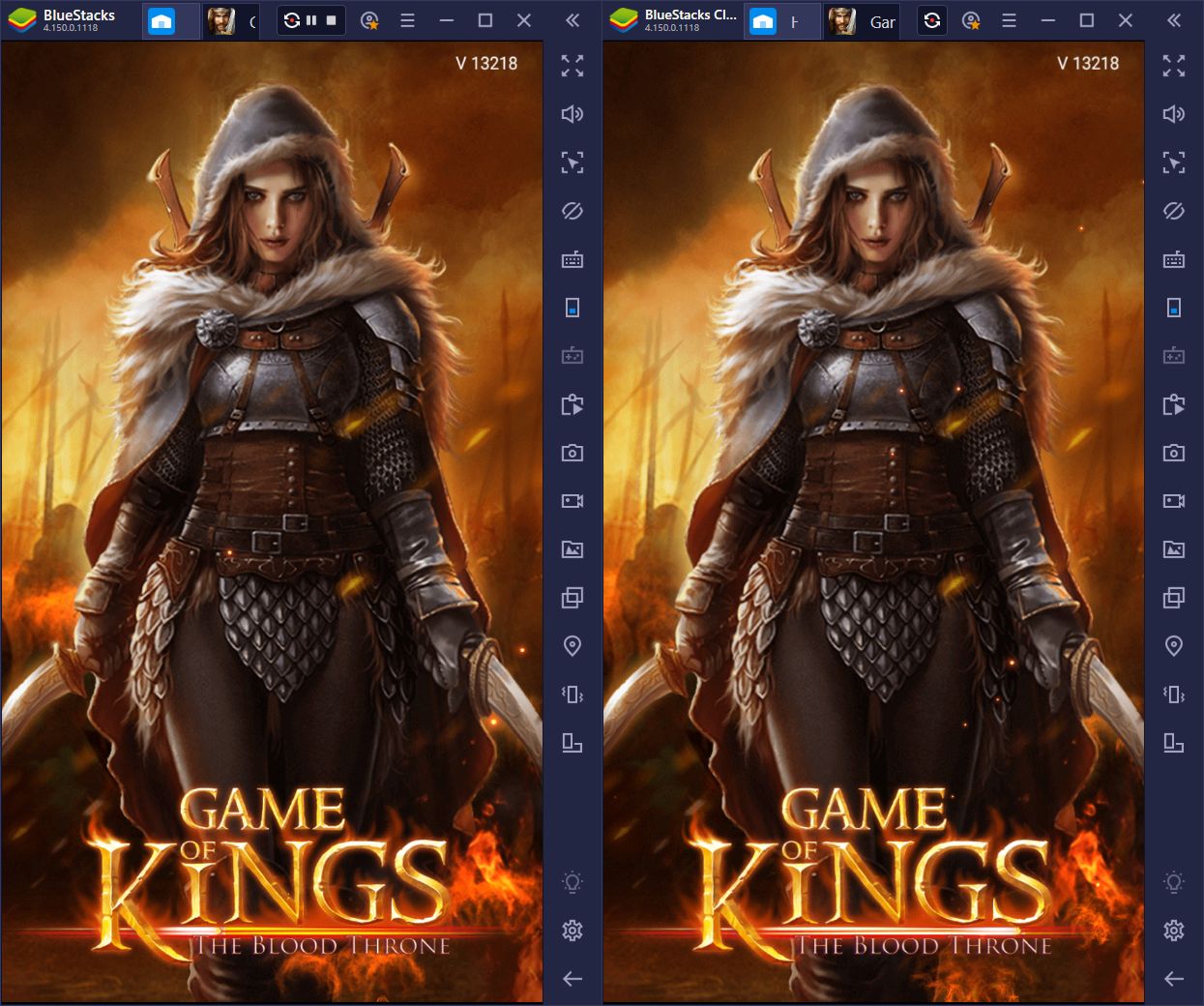 In a nutshell, since Game of Kings is a strategy war game, you can expect it to play identically to other titles in the genre. In this sense, you'll be performing lots of the town development, army training, and map exploring that we mentioned a few seconds ago. However, this game varies in one key aspect which, coincidentally, isn't related to the gameplay per se, but to its performance: This game runs flawlessly and is very smooth and satisfying to play.
Why Play on BlueStacks?
Even considering that war games are usually very simplistic and don't require too many resources, they still stutter and lag a bit when transitioning to other screens. This isn't the case with Game of Kings as, during the several hours of play that we put into it in order to write this article, we've been enjoying flawless 60 FPS and no stuttering whatsoever. This isn't something you usually pay attention to when playing a war game, but once it's there, it's impossible not to notice it (and enjoy it, for that matter).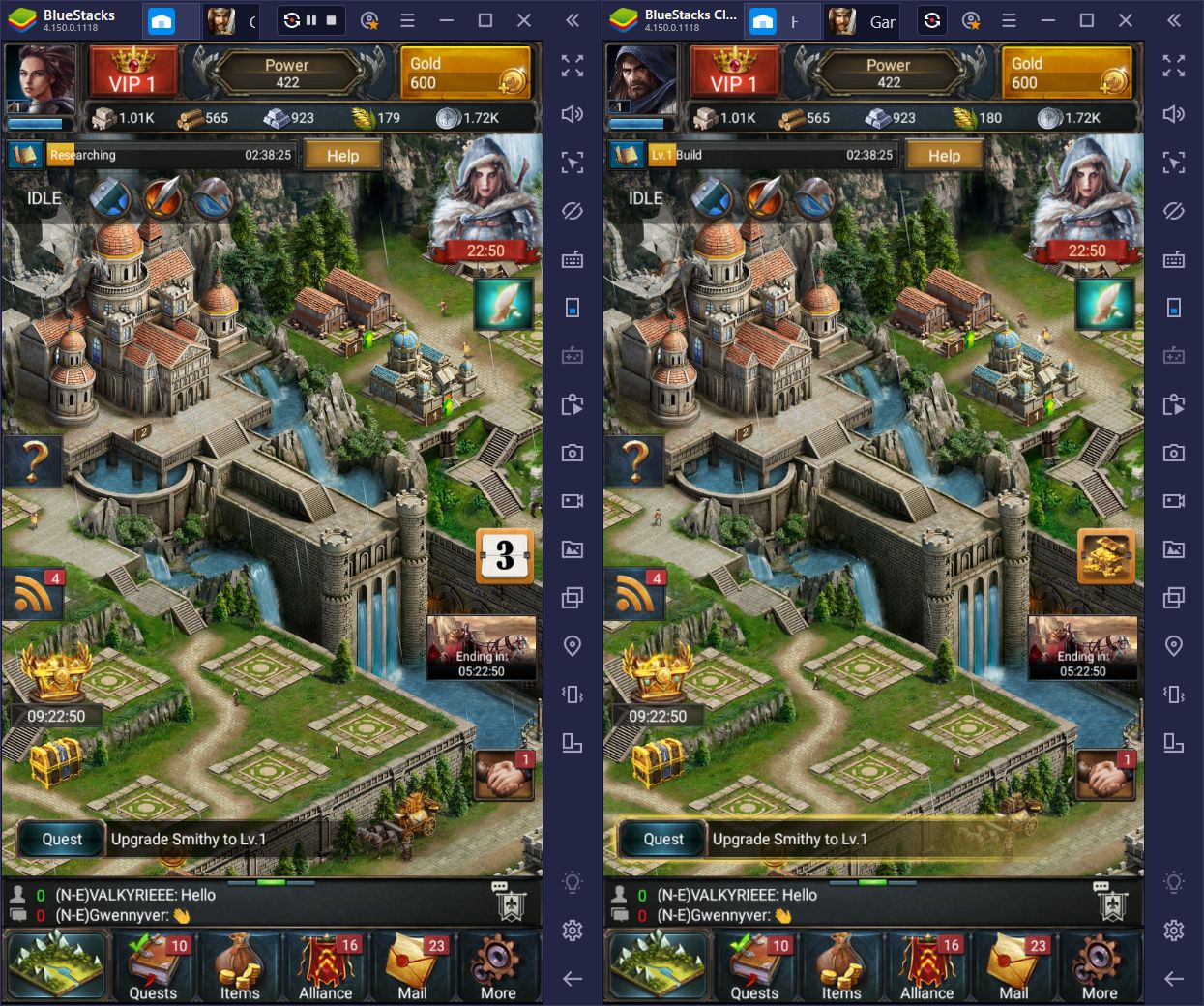 We're pretty sure that part of this smoothness comes from playing Game of Kings on PC with BlueStacks, as the title will surely lag on all but the most expensive phones on the market. If you want to enjoy the very best experience with this game, make sure to play it on BlueStacks. With that being said, performance is not the only thing you'll find by playing on our emulator, as it also offers plenty of tools to help your progress in any game.
So without further ado, let's dive in and see how BlueStacks can help when playing Game of Kings: The Blood Throne on PC.
Raise Multiple Cities Simultaneously
If you've been watching the images of the game that we've shared so far, you might have noticed that these screenshots feature two BlueStacks windows. This isn't your screen glitching out on you; we just started playing Game of Kings and decided we wanted to develop multiple towns simultaneously, which is something BlueStacks makes possible via the Instance Manager.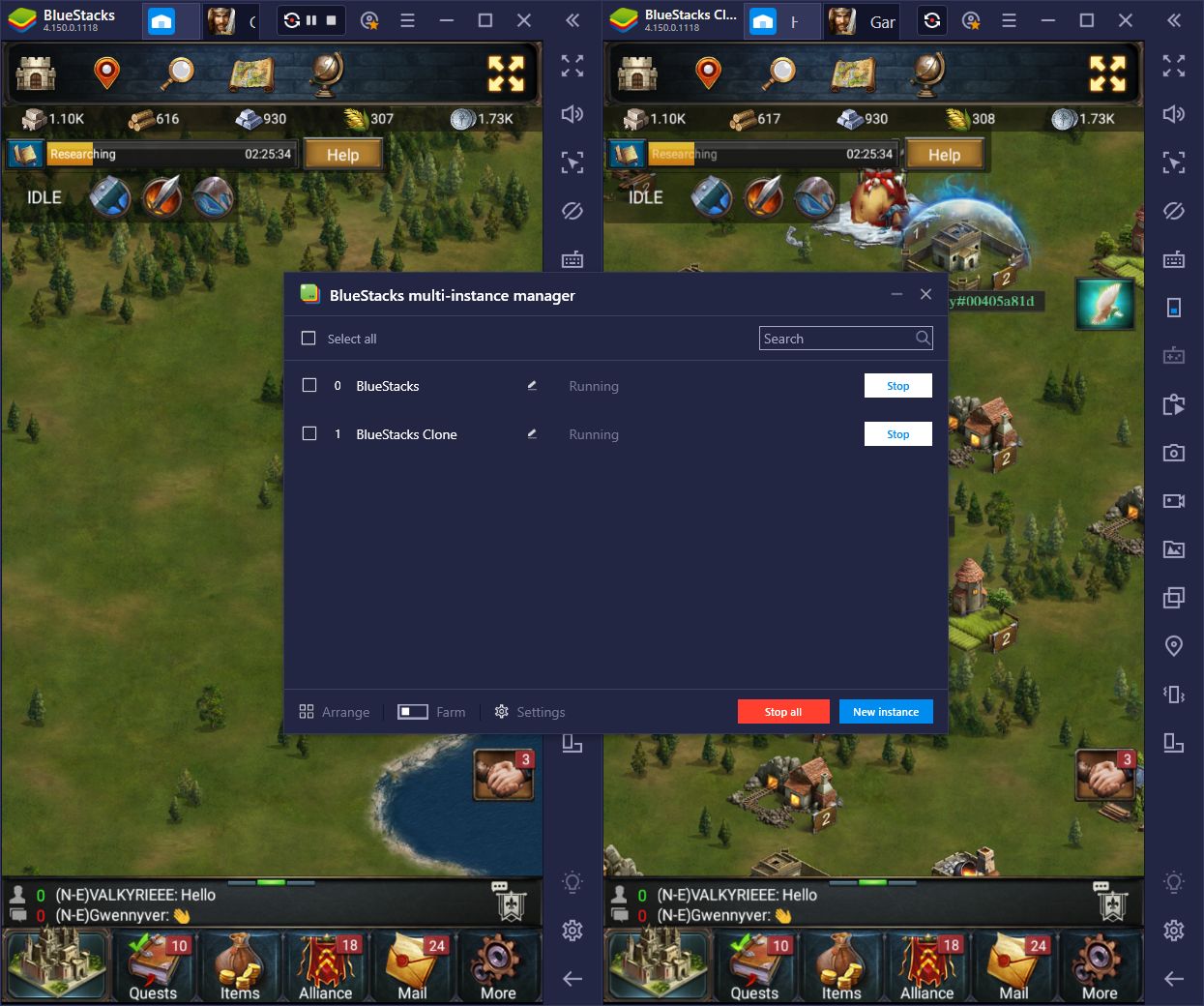 As its name implies, this tool allows you to create, delete, and manage all your BlueStacks instances, and even run several of them at the same time. By linking each of these instances to individual Google accounts, you can use them to access the same game from different instances, simultaneously. For war strategy games like Game of Kings, this effectively allows you to increase your firepower by controlling two or more cities.
Moreover, while in the past you needed to manage each instance manually on your own, the Multi-Instance Sync feature trivializes this challenge and essentially permits you to play on one window, as you normally would, while BlueStacks mirrors your actions on all other instances. In this sense, you can develop two, three, or as many towns as your PC can handle simultaneously, without the added hassle or micromanagement that this task entails.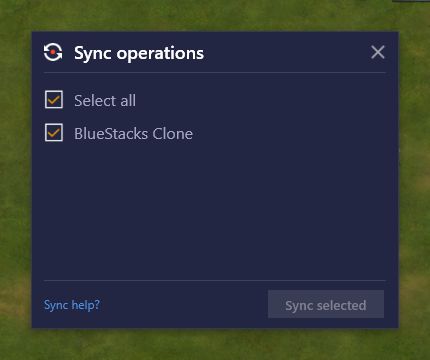 With BlueStacks, you can have your cake, and eat it as well.
Automate Many Tasks With BlueStacks Macros
As we mentioned above, most strategy war games involve performing the same tasks over and over. Whether it's building an upgrade, training troops, going out to the map to gather resources, or any other activity, you'll find yourself constantly working on these chores to develop your town and build your defenses. The good thing about the monotony in these games is that it's just that; monotonous. Since these tasks are always the same every time, you can easily automate them using a well-placed macro.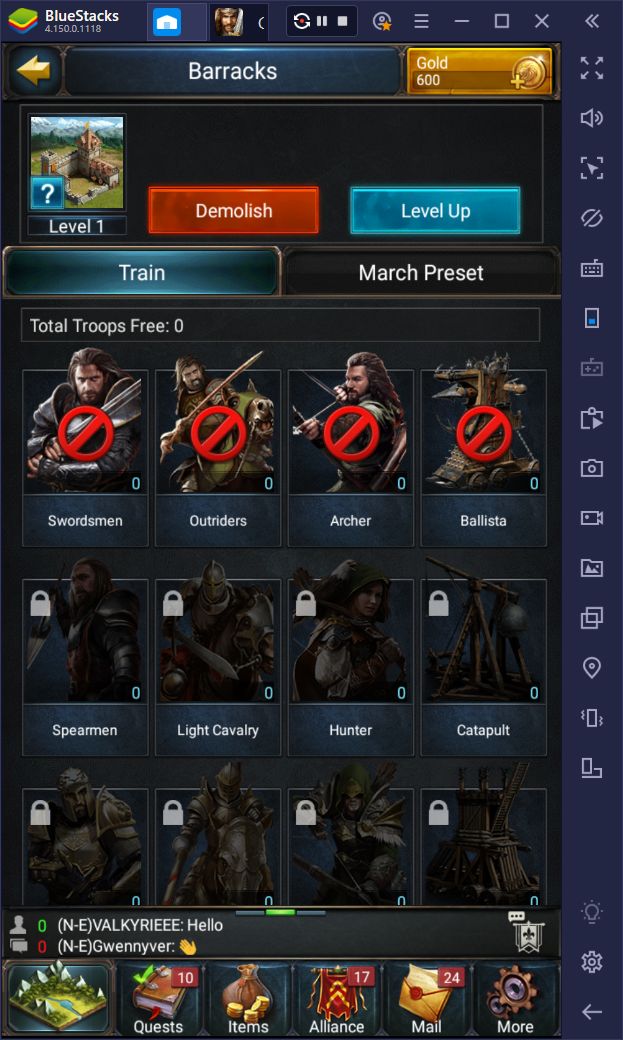 For those who are unfamiliar, a macro is a sequence of commands that you can record yourself performing, and reproduce it in any subsequent occasion by pressing a single button. For Game of Kings, this basically means that you can perform certain tasks once, and then automate them for the rest of the game with the BlueStacks Macro Recorder.
Of particular importance, we found that automating trivial tasks like providing help to your alliance or gaining access to certain menus that would usually require multiple clicks are the most efficient macros for Game of Kings as they allow you save clicks and time. Nevertheless, while your experience and requirements will vary according to your play style, the only certainty is that there's probably a macro for any purpose in this game.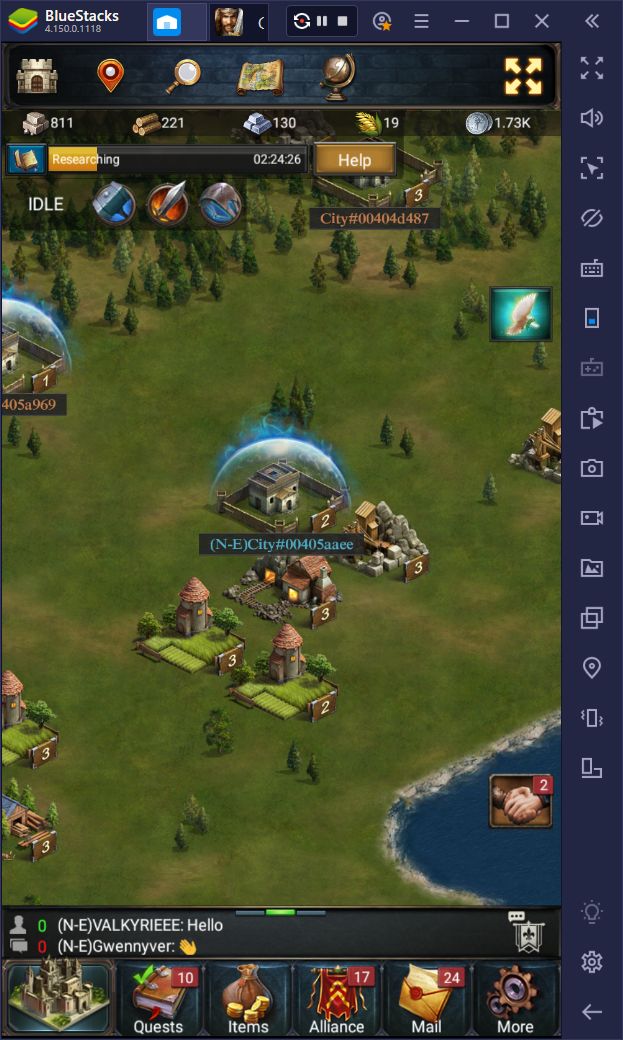 One last thing regarding macros: If you're playing Game of Kings on multiple instances like we mentioned above, it's worth noting that you can use macros alongside the Multi-Instance Sync feature. In this sense, with a single macro, you can automate tasks across two or more instances, which is something that will definitely come in handy.
Become a One-Man Army With BlueStacks
Between the possibility of easily developing multiple towns and automating most features in Game of Kings, BlueStacks is the way to go if you want to quickly progress in this war game. Once you are fairly well into the game, you could even have all your accounts join the same guild (or create one yourself), which will help you even more in your attempts to consolidate your strength. If you play your cards well and make effective use of our BlueStacks tools, you'll quickly become a massive asset for any guild that recruits you.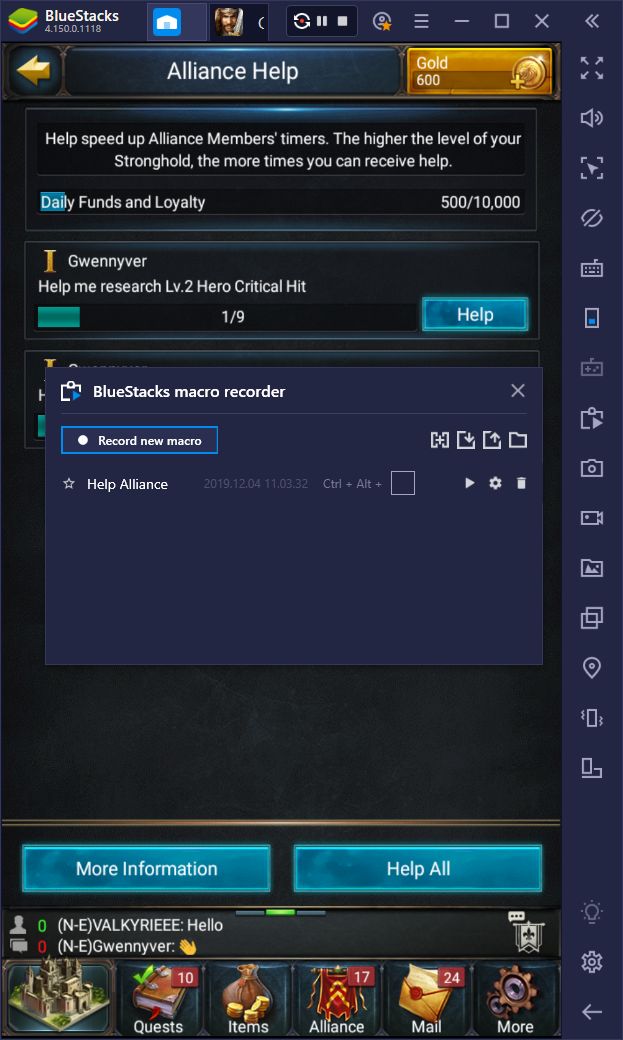 Have you already tried playing Game of Kings: The Blood Throne on PC with BlueStacks? What did you think of our tools? We'd love to hear your strategies and tips on how to get started in this war game, so feel free to leave a comment below and help everyone out!