Game Guides
Easiest Way to Raise Your Character's Combat Power in Gate of Chaos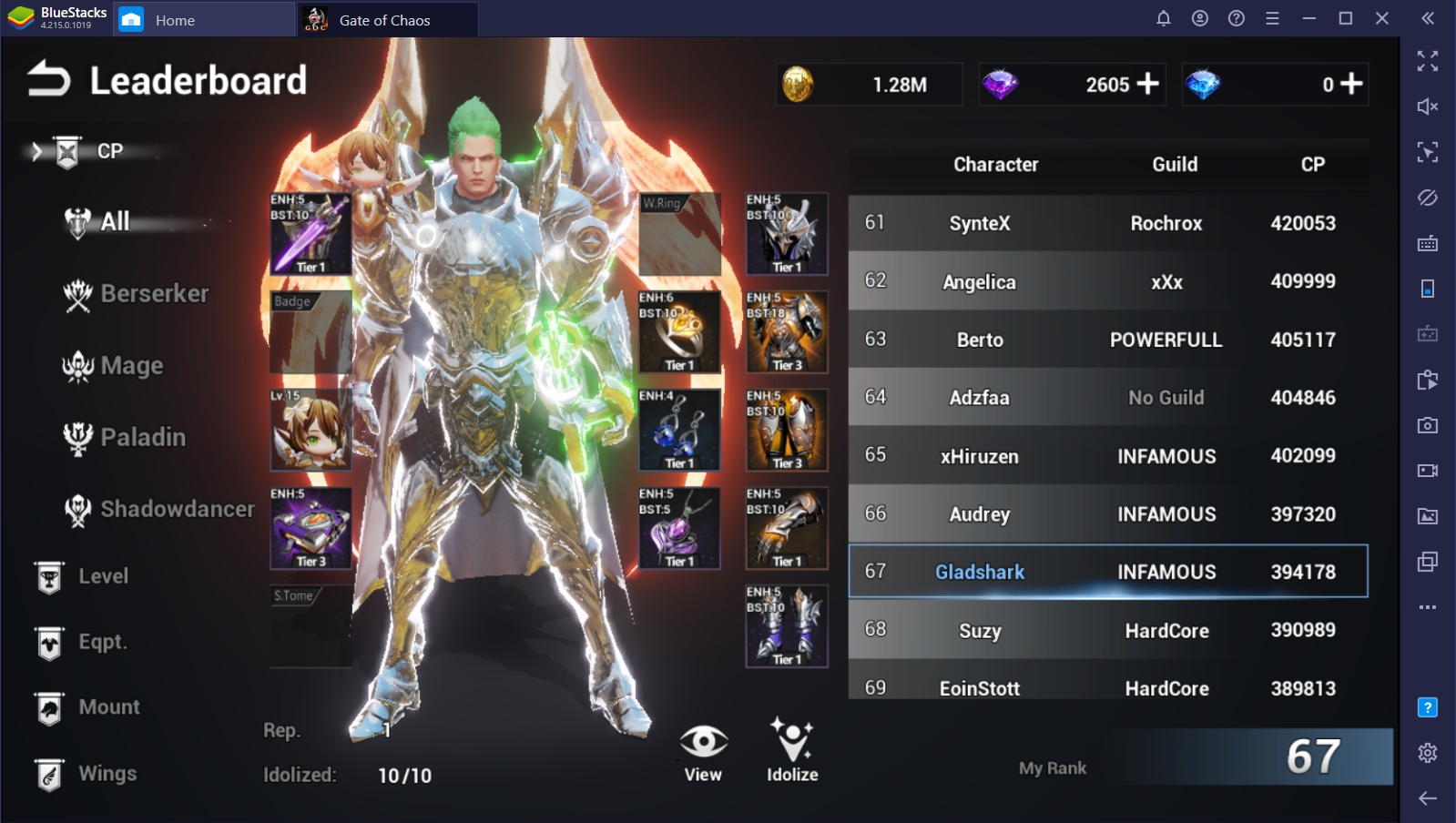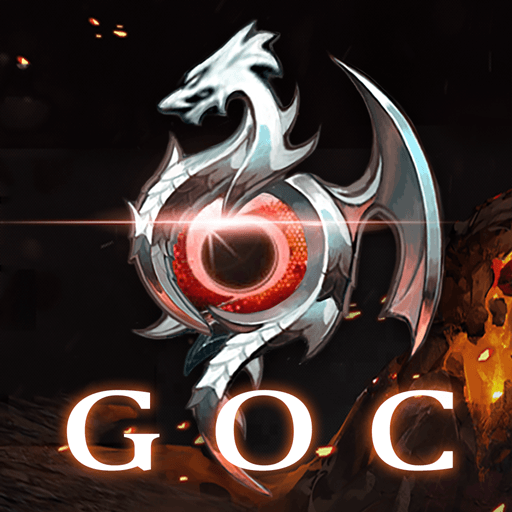 In the fierce environment where Agathos are tasked to defeat the rising threat of monsters and hostile beings, strength becomes the biggest factor between success and failure. Gates of Chaos' gameplay relies mostly on story progression to unlock different features made available later on in the game. To progress, you'll need to be strong enough to face the increasingly difficult enemies along the way that poses as the biggest hurdle to your success.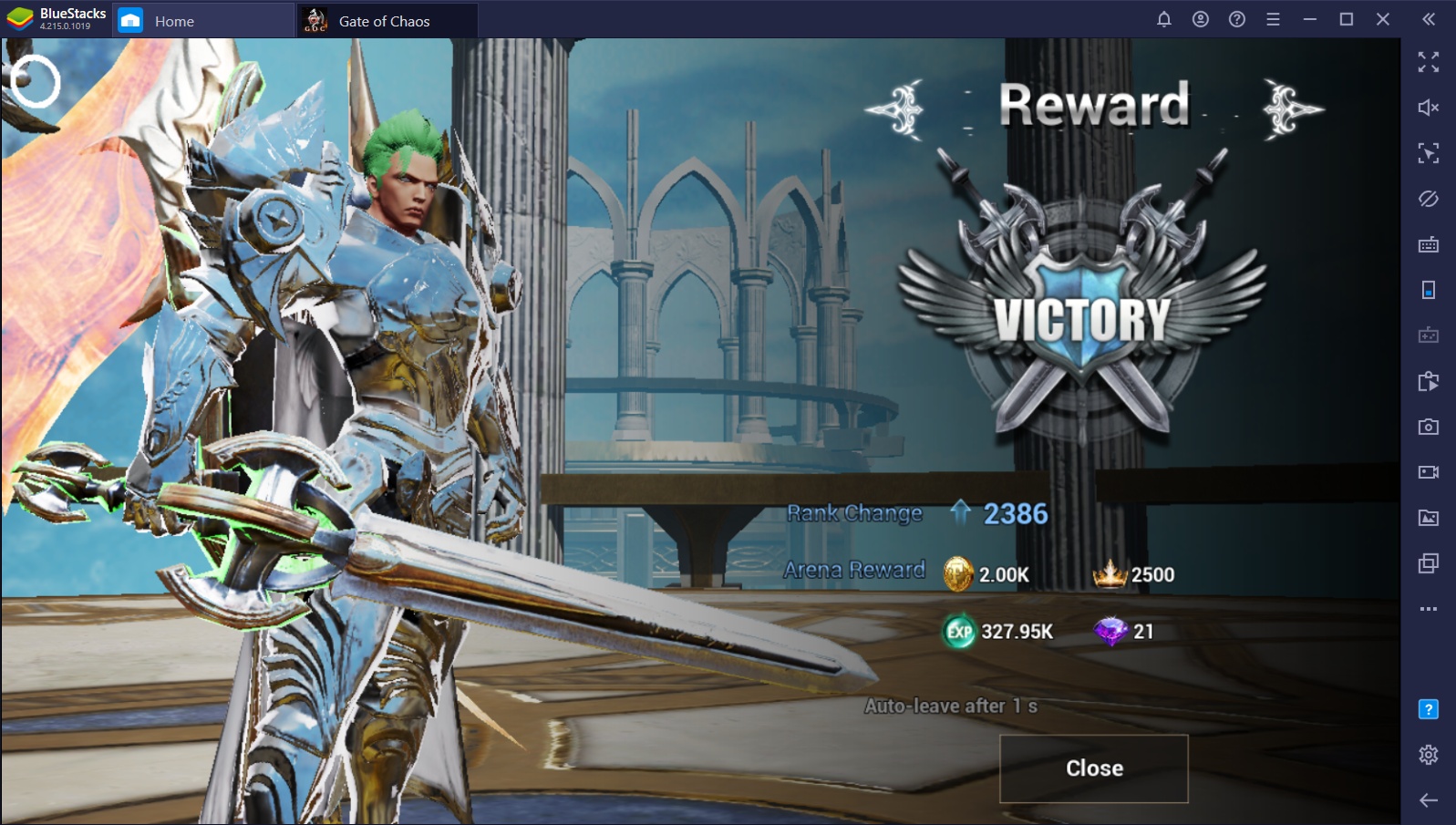 Combat power (CP) is the overall computation on the strength of each of the factors which contribute to the strength of your character. Having a higher amount of CP means that your character is becoming stronger and able to face monsters that are of a higher level. Combat power is also a requirement to take on certain dungeons, quests, or participate in events so you'll need to upgrade this eventually even if you don't want to.
Upgrading Your Character's Combat Power
Upgrading your combat power isn't as easy as it sounds, especially if you're nearing the CP 400,000 mark where content becomes extremely hard to come by and will require you to farm extensively for materials. Farming for these materials will require you to do daily tasks that are accessible but can be extremely time-consuming. However, with the help of the different BlueStacks features, you can easily do these tasks daily without putting in too much effort.
Completing Your Index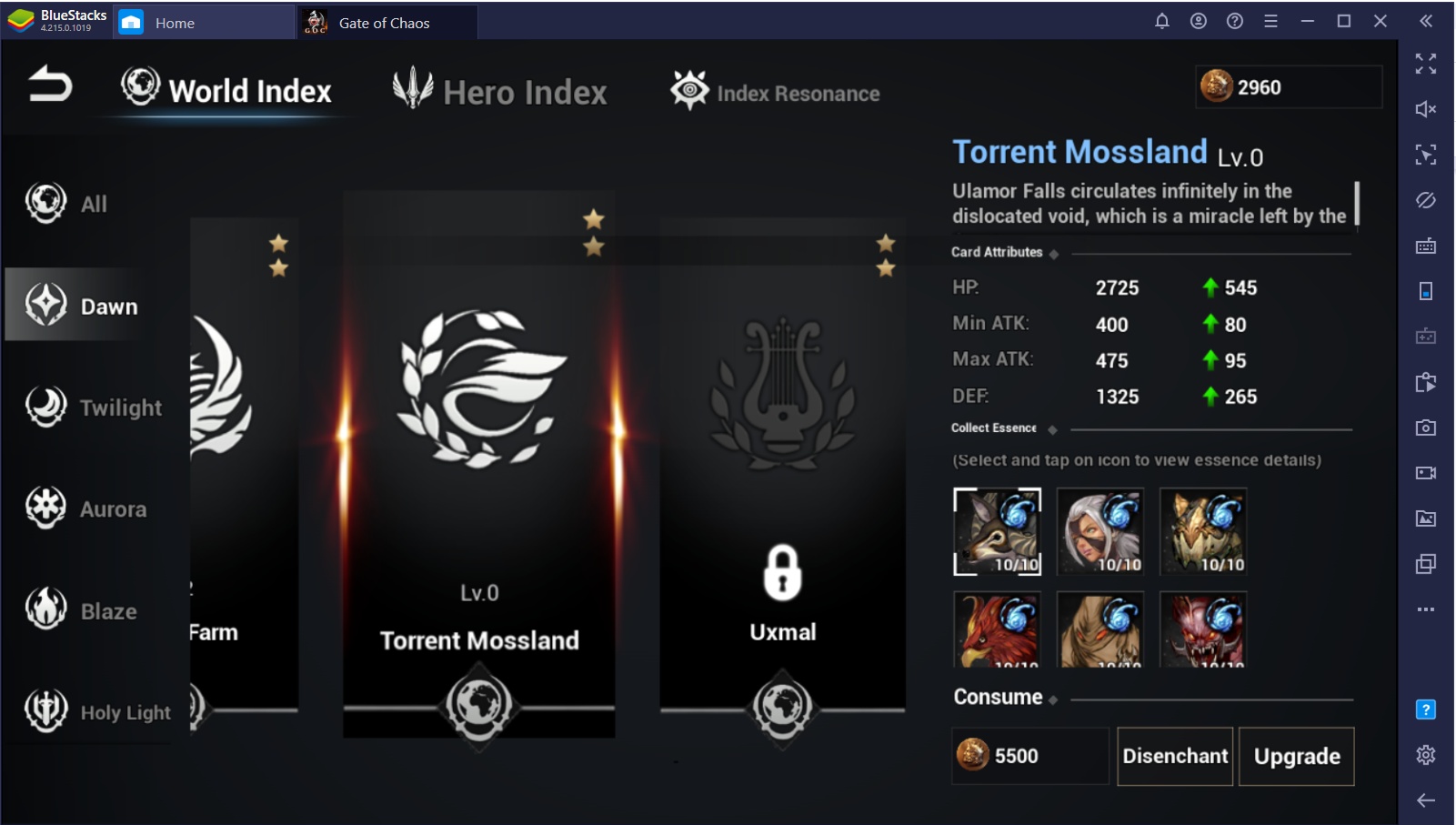 One thing players tend to ignore is their Hero Index which is a good source of Combat Power since it gives a lot of stats. It might take time, especially on your smartphone where you can't exactly just run it on the background to farm. However, with BlueStacks, you can simply auto-farm in the designated area and let it run on the background while you do other stuff and turning on Farm Mode. Don't worry about overflowing your souls since you can disenchant it to upgrade your Index.
Running the Daily Goddess' Trial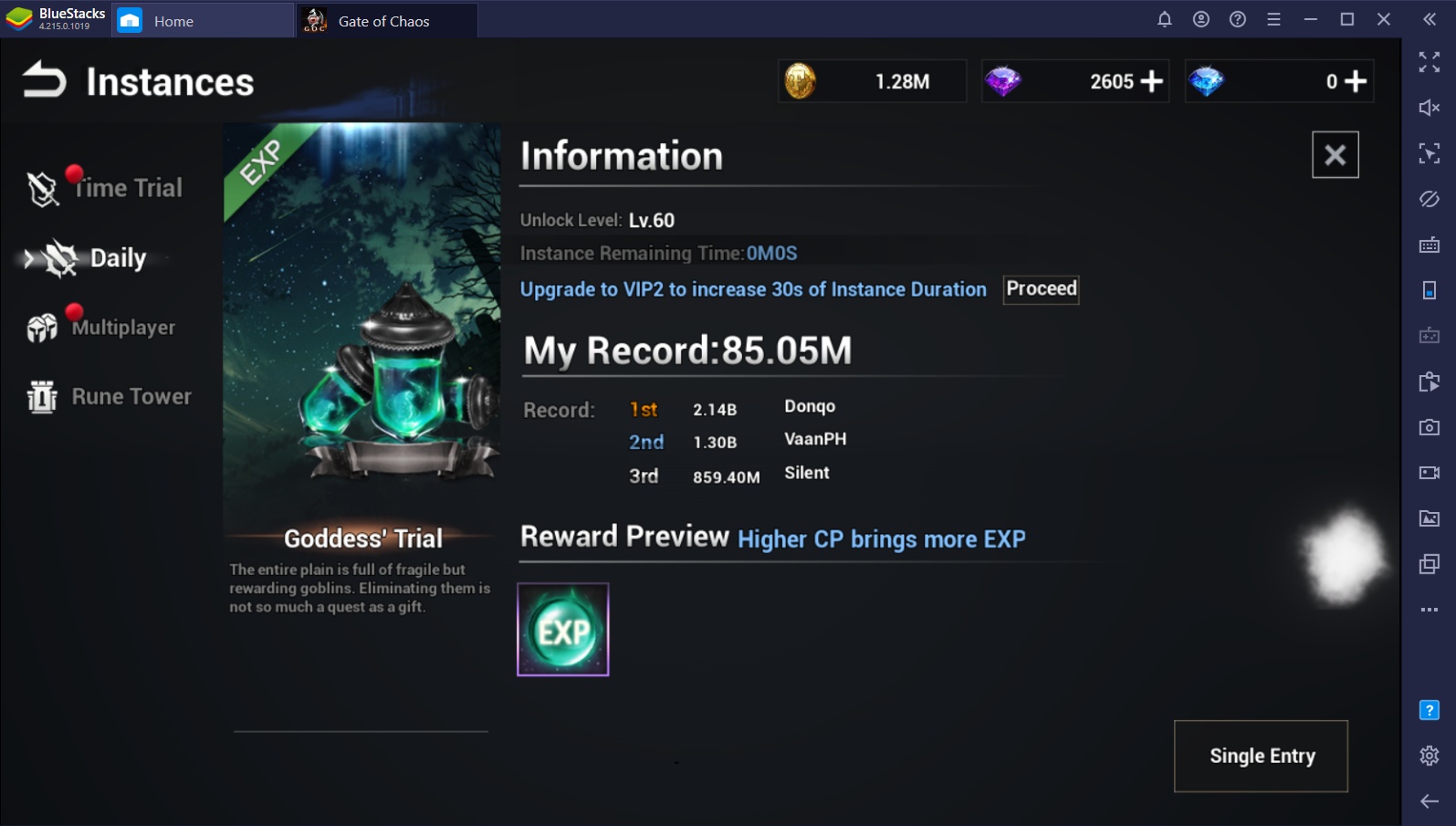 The Goddess' Trial is the game's way to give you a huge amount of experience for a limited amount of time. With this instance, you can instantly get a few levels off in just a few minutes. Unfortunately, you have to finish the whole 12 minutes to get the full rewards of finishing this dungeon. Like in the first one, just run it in the background of your computer with BlueStacks while you do other stuff so that it won't feel too long when you level.
Upgrade Your Equipment
This one is pretty obvious but people overlook this tip especially when they're too afraid to boost or enhance their gear after a certain level. Upgrading your equipment can be very costly, using your materials wisely might be your primary concern. After boosting all gears to +10 and enhancing them to +5, don't be afraid to take the risk and go higher. Save your scrolls until the success chance is really low. Just make sure to keep upgrading your equipment.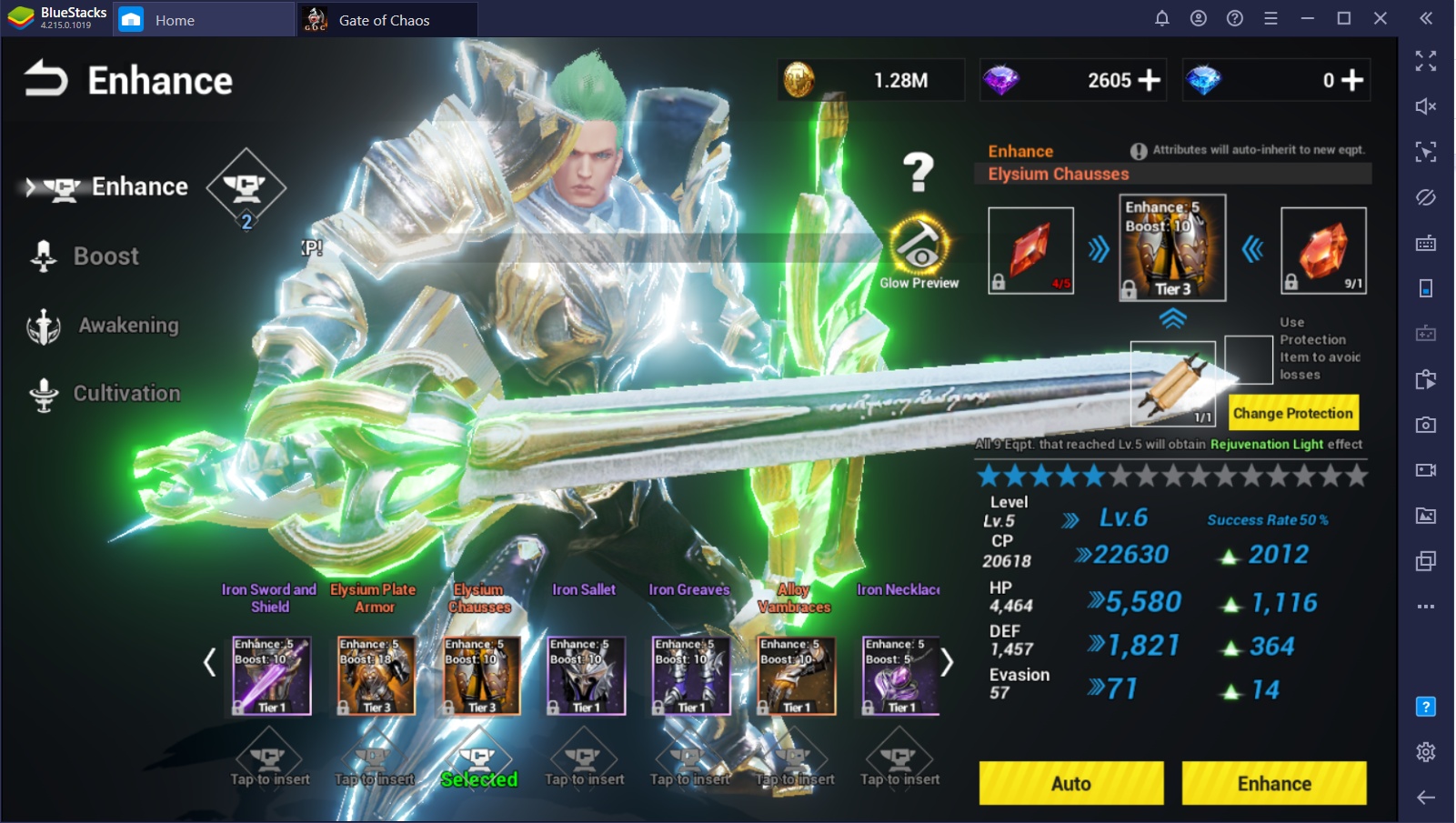 Equipment doesn't just stop at armors and weapons. Parts of your equipment also include your mount, faerie, wings, and runes. Use you can farm the materials needed to upgrade those on the daily dungeons so make sure that you finish them all after each reset. Also, update your equipment with better quality gear. Don't worry, replacing gear with new ones won't make you lose your enhancement, boost, or cultivation progress on your old one and will instead transfer it.
Class Advancement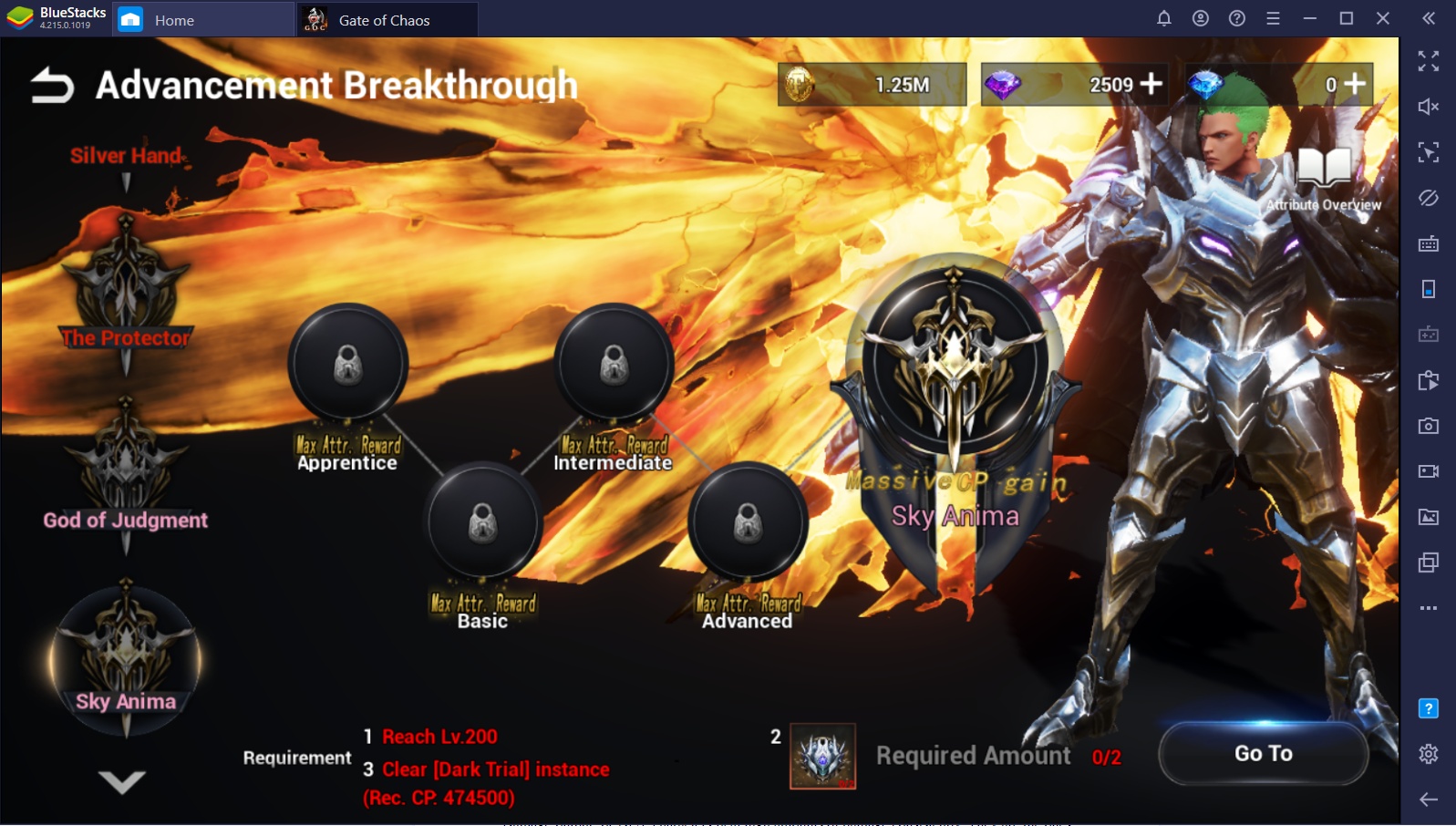 The biggest way to boost your combat power is through the class advancement system. Maxing out a class advancement will give you a huge boost in your combat power as well as new skills to use. Players find it hard to pass the Inner Darkness trials since they use the auto-battle system, here you can use manual controls combined with BlueStacks' Key Mapping feature to have a better chance beating the inner darkness even with the minimum combat power needed.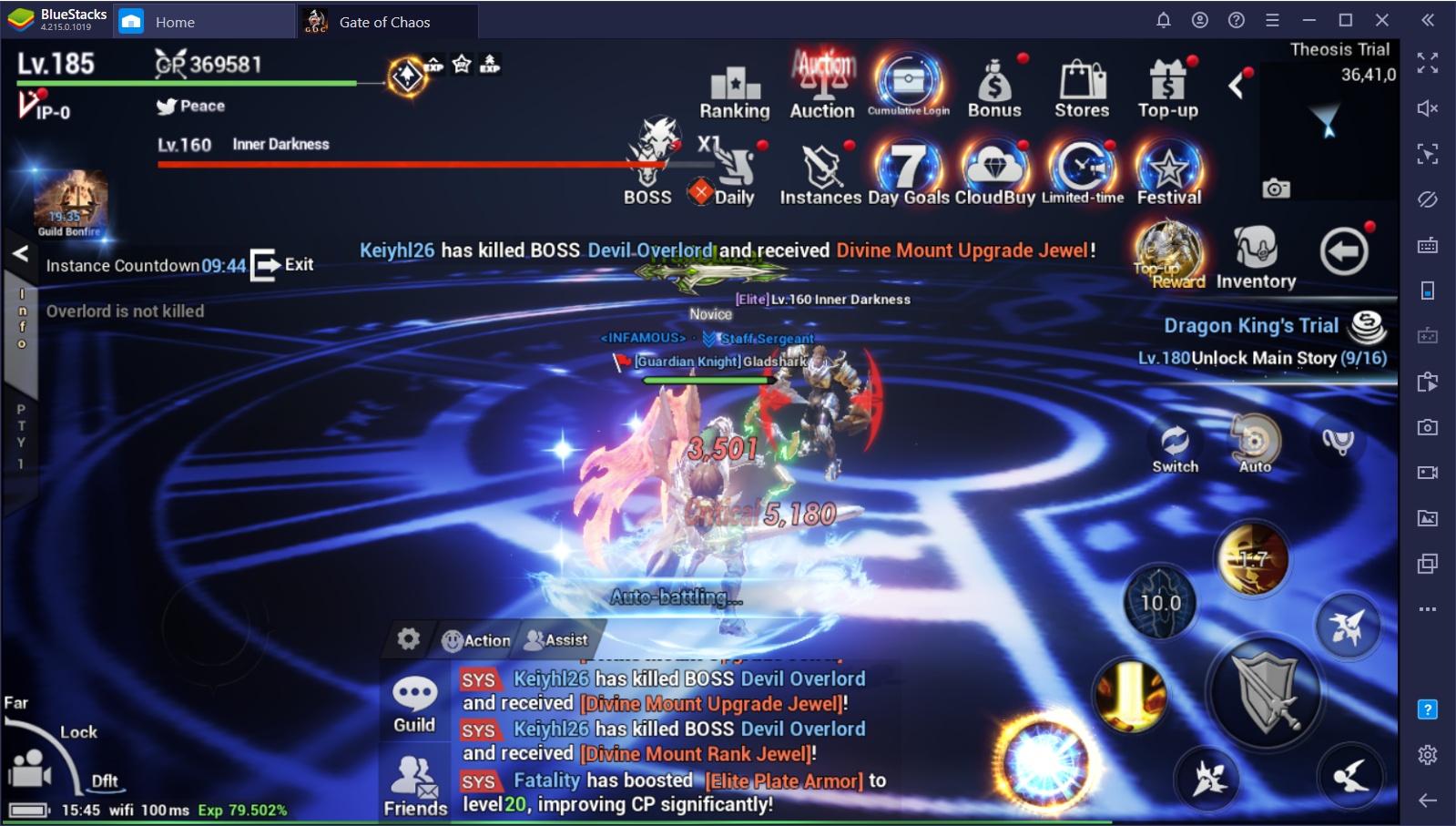 Perks of Having a High Combat Power
Combat power isn't only so that you can fulfill certain dungeon requirements or advance your class to the next stage. It also gives you a lot of benefits such as placing higher in the player rankings. Having a high placement in the player rankings will give you rewards that are exclusive to the players who are in a certain bracket. These rewards will also help you secure your placing in the next season since they give you a lot of stuff in return.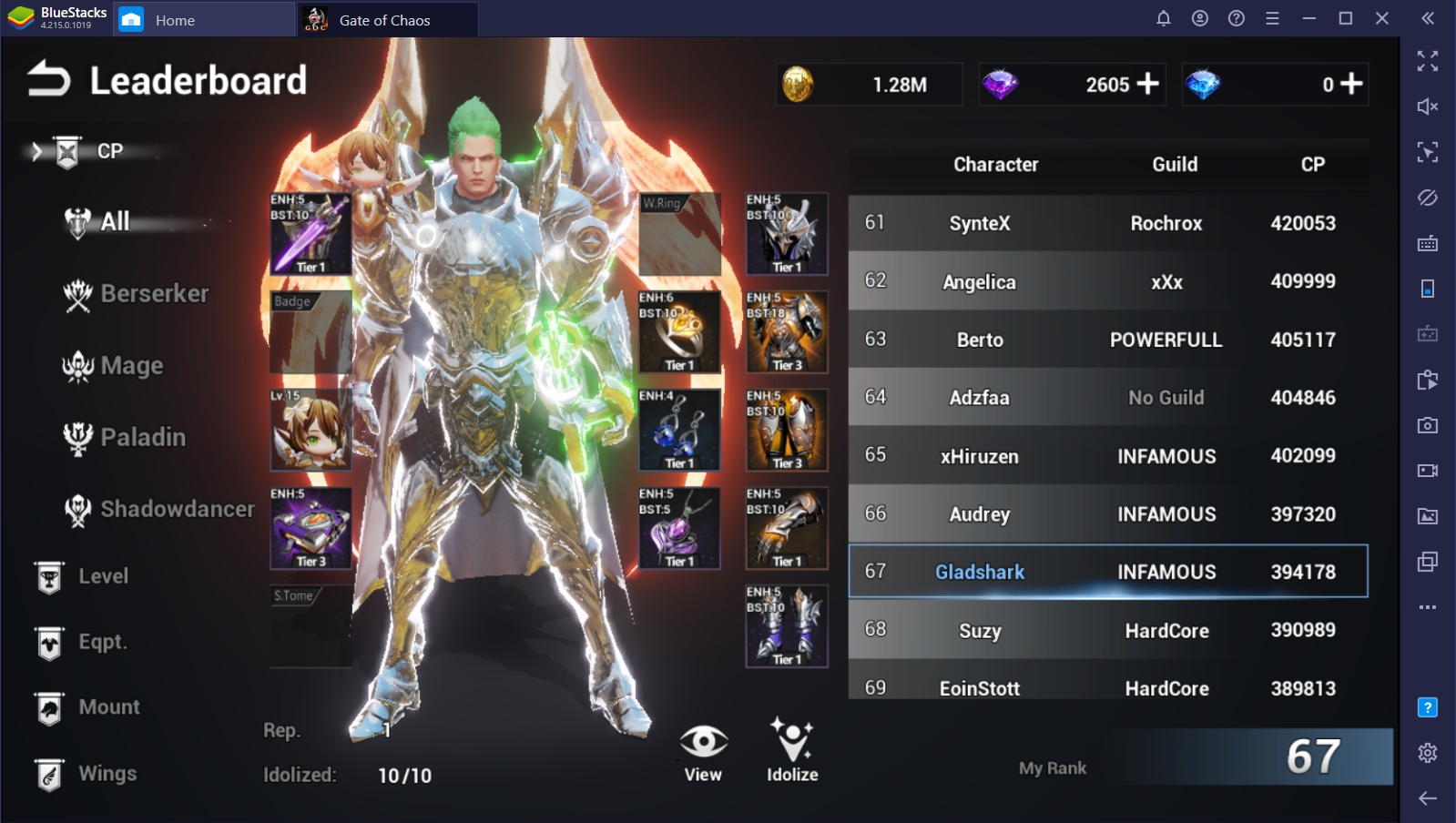 High combat powers also give you the superiority in Arena or overworld PvP. Players with higher stats have better chances of defeating other players easily. However, combat power is not the only measure of defeating enemies as your skills in controlling your character will also come into play. Balancing your combat power with the capability in battle will give you the best chances of beating other players regardless of their combat power.
It's Time to Conquer the World of Vargundo
If you've read the other Gates of Chaos BlueStacks Game Guides, you already have everything you need to know to conquer the world of Vargundo as the top Agathos in the realm. All you need to do now is to climb to the top and push out the competition with the help of BlueStacks as your no. 1 partner in achieving this goal. Dominate the competition with the various features made available to you and take over the realm in no time at all.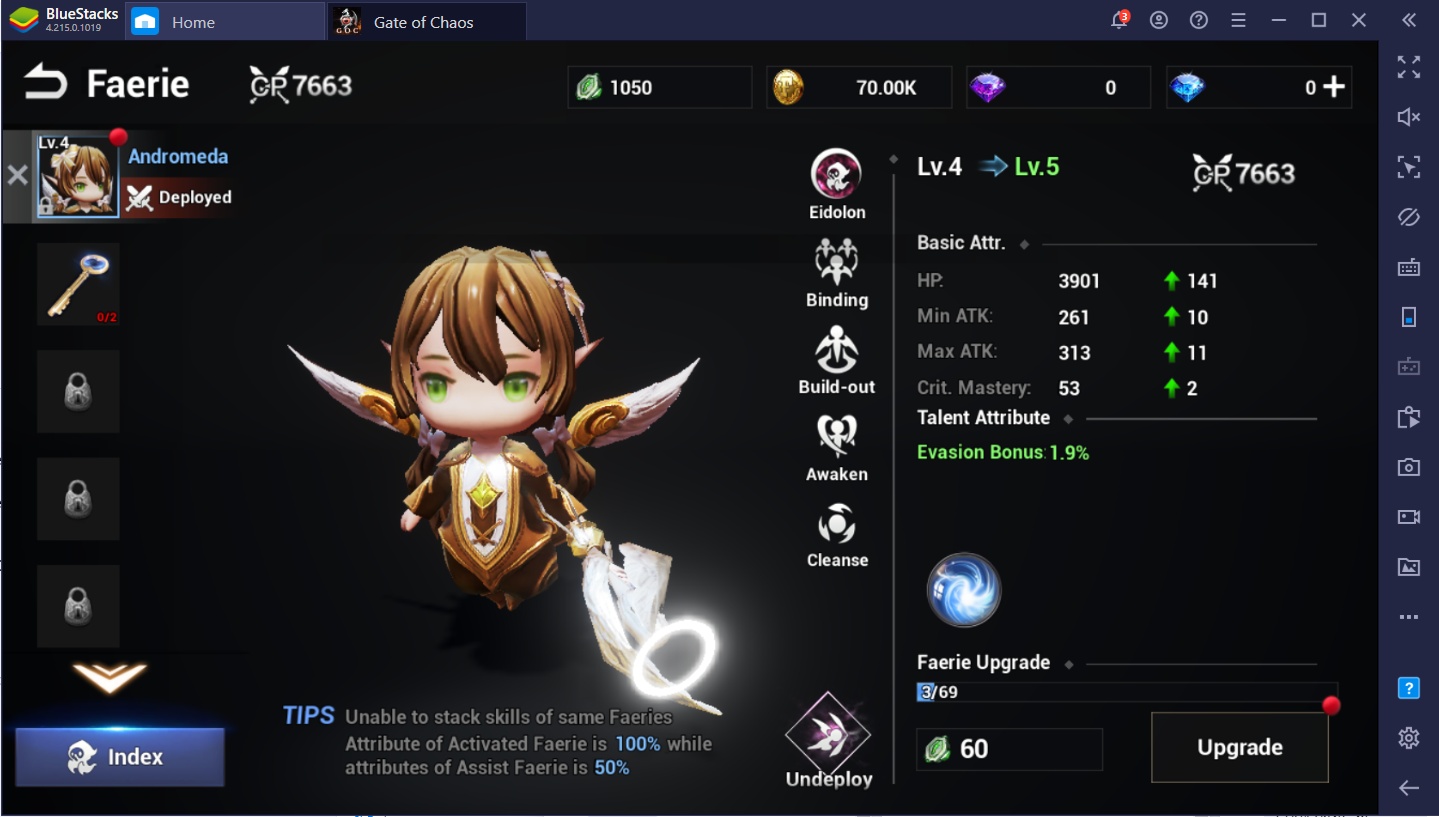 There are different things you can do in this vast open-world MMORPG. Discovering new things alongside the new people you meet along the way makes the journey through Vargundo worthwhile. Enjoy the majestically-written storyline and live in an epic untold before in any other RPG. With Gates of Chaos, the possibilities are definitely endless so enjoy playing the game on your phone or in BlueStacks where we get to enhance your gameplay experience 100%