Game Guides
Maximize AFK Farming Rewards in Gate of Chaos on PC with BlueStacks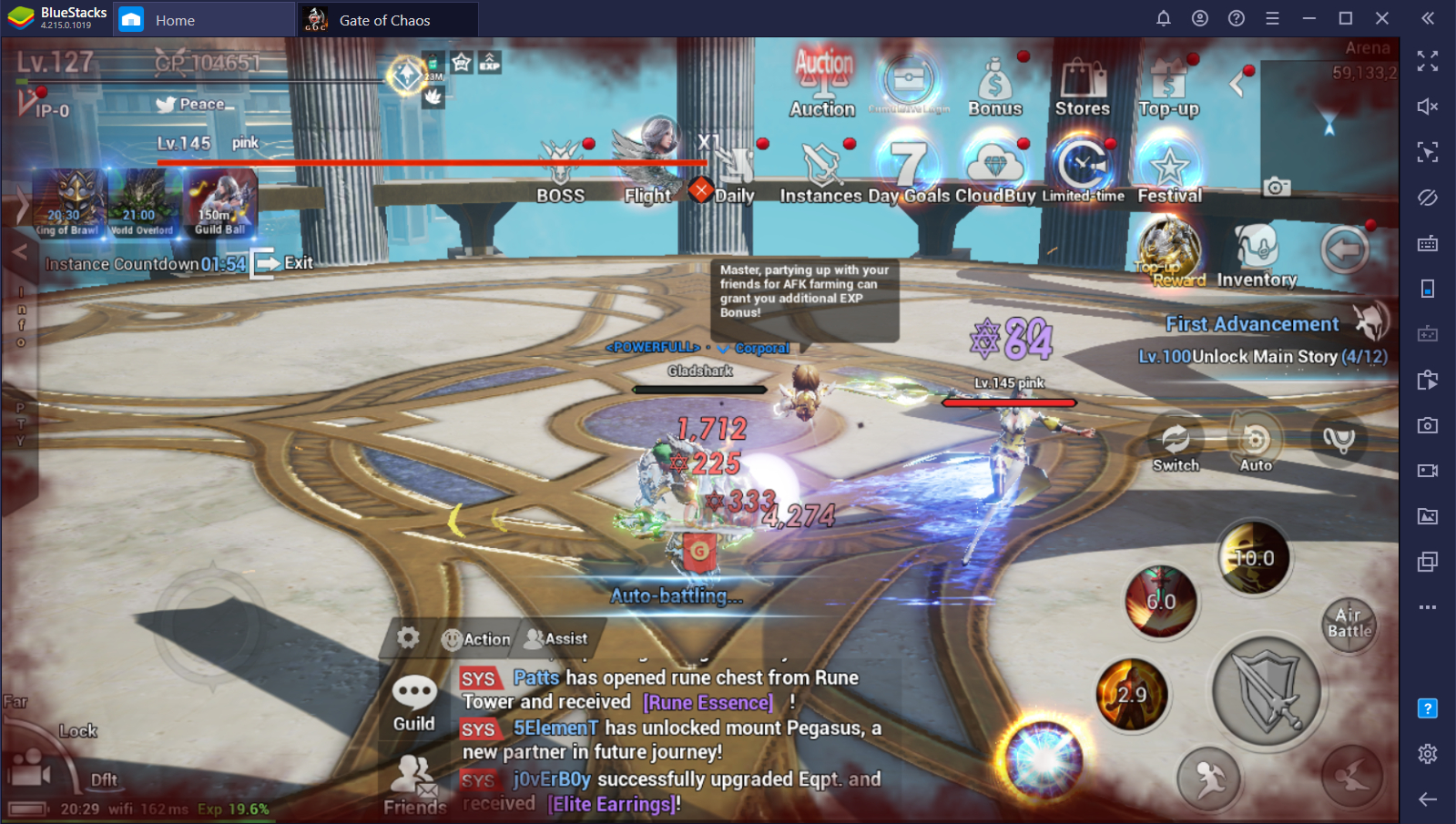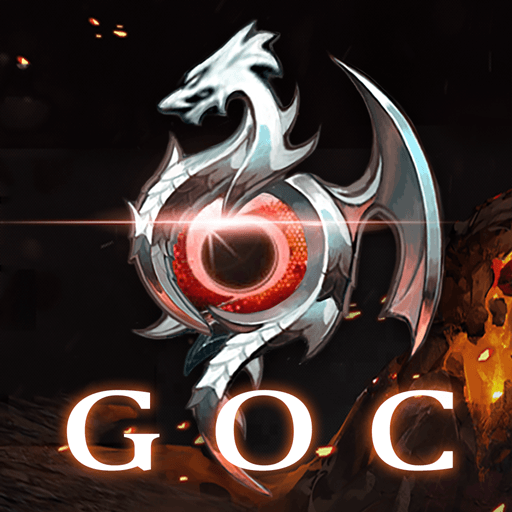 Getting the best rewards in Gates of Chaos and maintaining a top standing will require you to either pay a lot of money or to constantly grind the game for epic loot. Luckily for you, you don't have to whip out some cash and start spending a ridiculous amount of money to stay relevant in the game. With the numerous features that BlueStacks gives you on PC, you can stay on top of your game by using these features to your advantage while playing.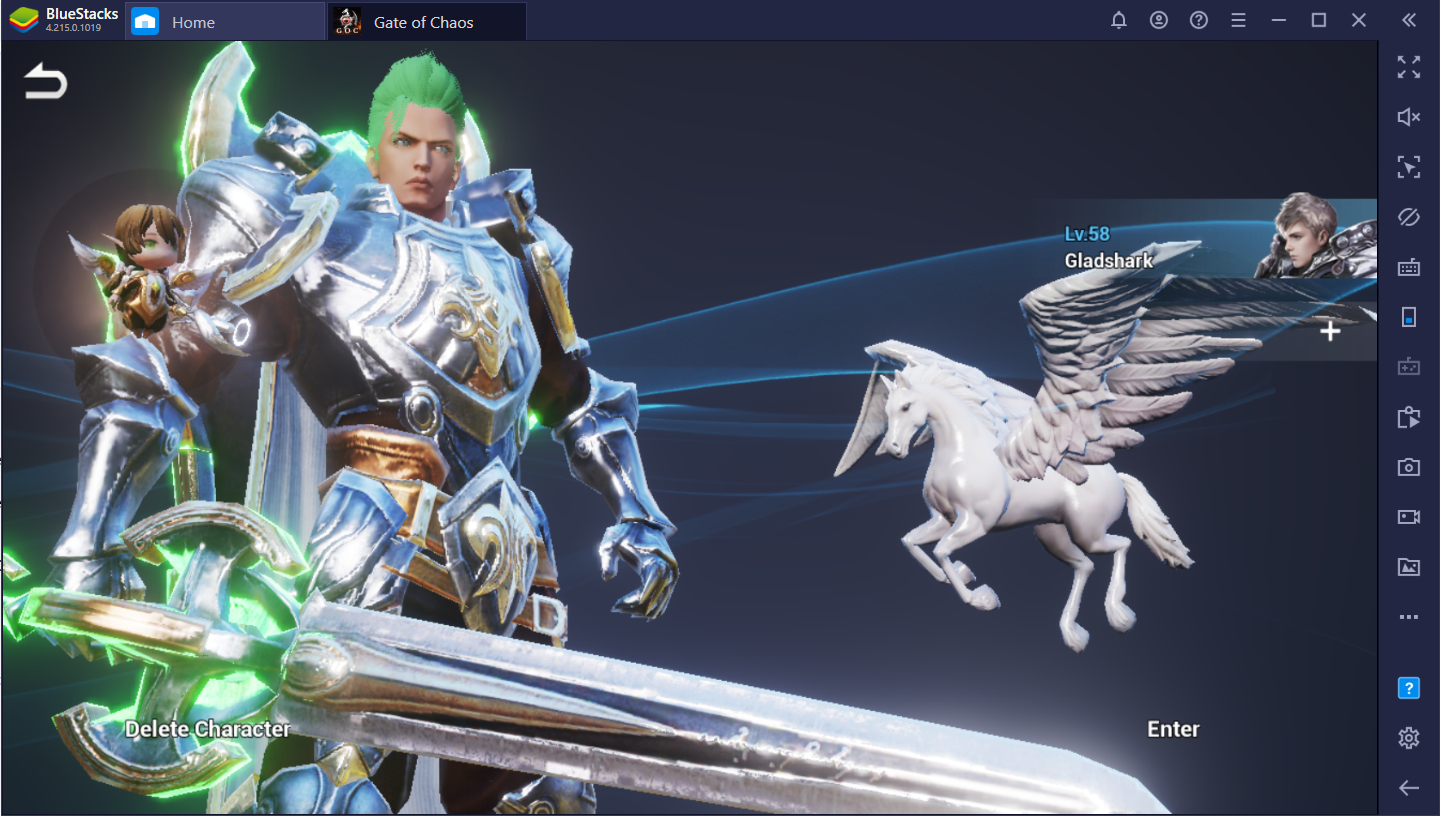 In Gates of Chaos, you'll be spending most of your time farming monsters in an area to get certain loot like souls which are needed to upgrade your index and increase your overall combat power. Because of the auto-battle system, you won't need to spend hours at a time pressing skills on your character actively and can just leave it there to farm for itself. However, for the average player, this isn't even something they'd like to leave their phone to do for hours at a time.
Leave Your Character to Farm with BlueStacks
You have two options if you want to let your character farm in the game uninterrupted – first, you could just dedicate your smartphone to play the game and removing its auto-sleep function or you could play Gates of Chaos on BlueStacks and just let it run in the background while you do more important things on the meanwhile. This way, you can freely use your phone or PC without worrying too much about letting your character get left behind in loot and experience.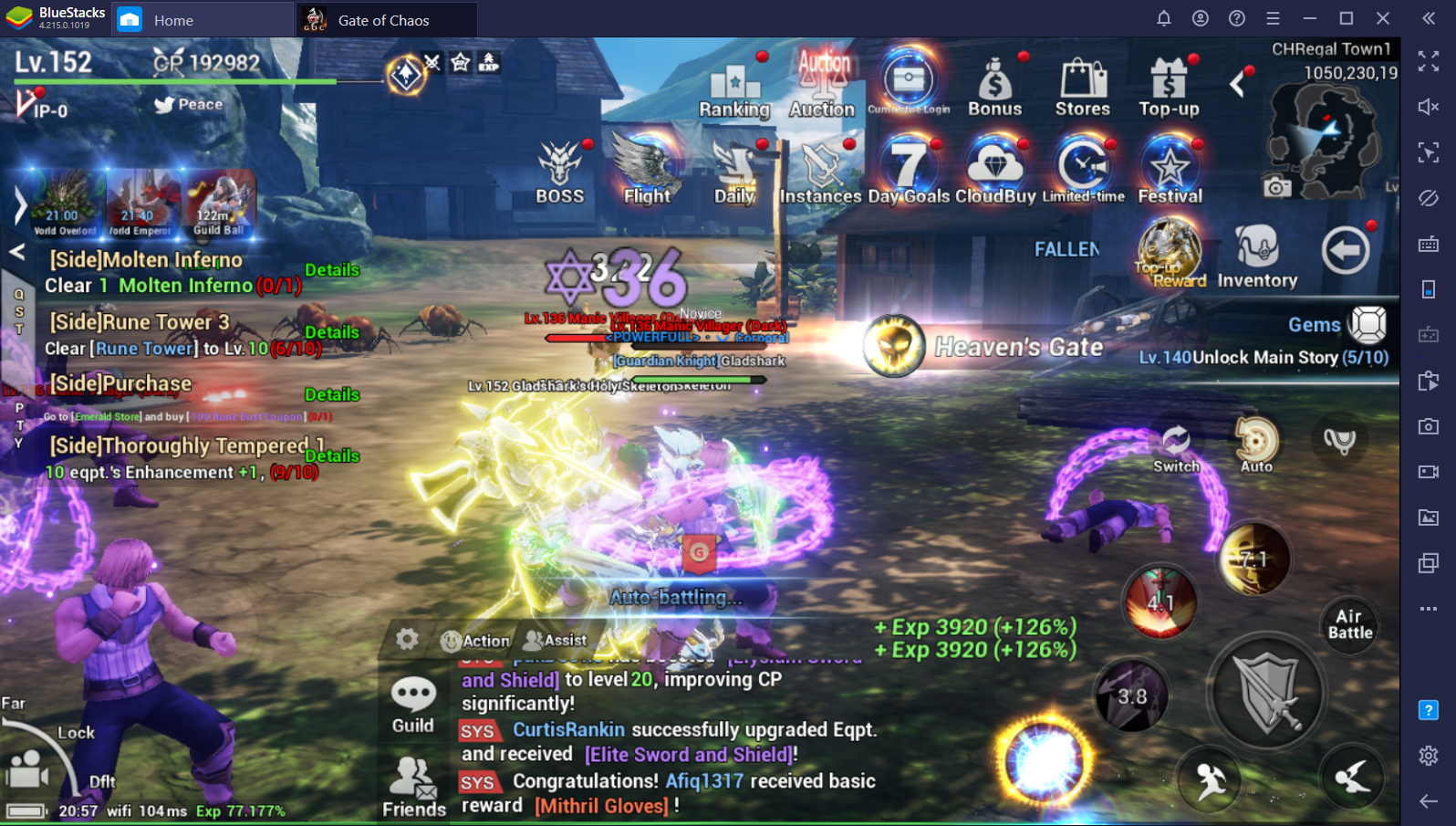 Leveling your character can be an extreme pain especially if you run out of daily dungeons and instance chances to get the EXP you need. The questline also keeps getting more and more difficult to continue as the exp gain tends to slow down once you reach the higher levels. A great tip to keep getting EXP is not to waste any free time and let your character AFK farm while you go to work or sleep at night by letting it run continuously on your PC with BlueStacks.
Maximize AFK Farming with BlueStacks' Features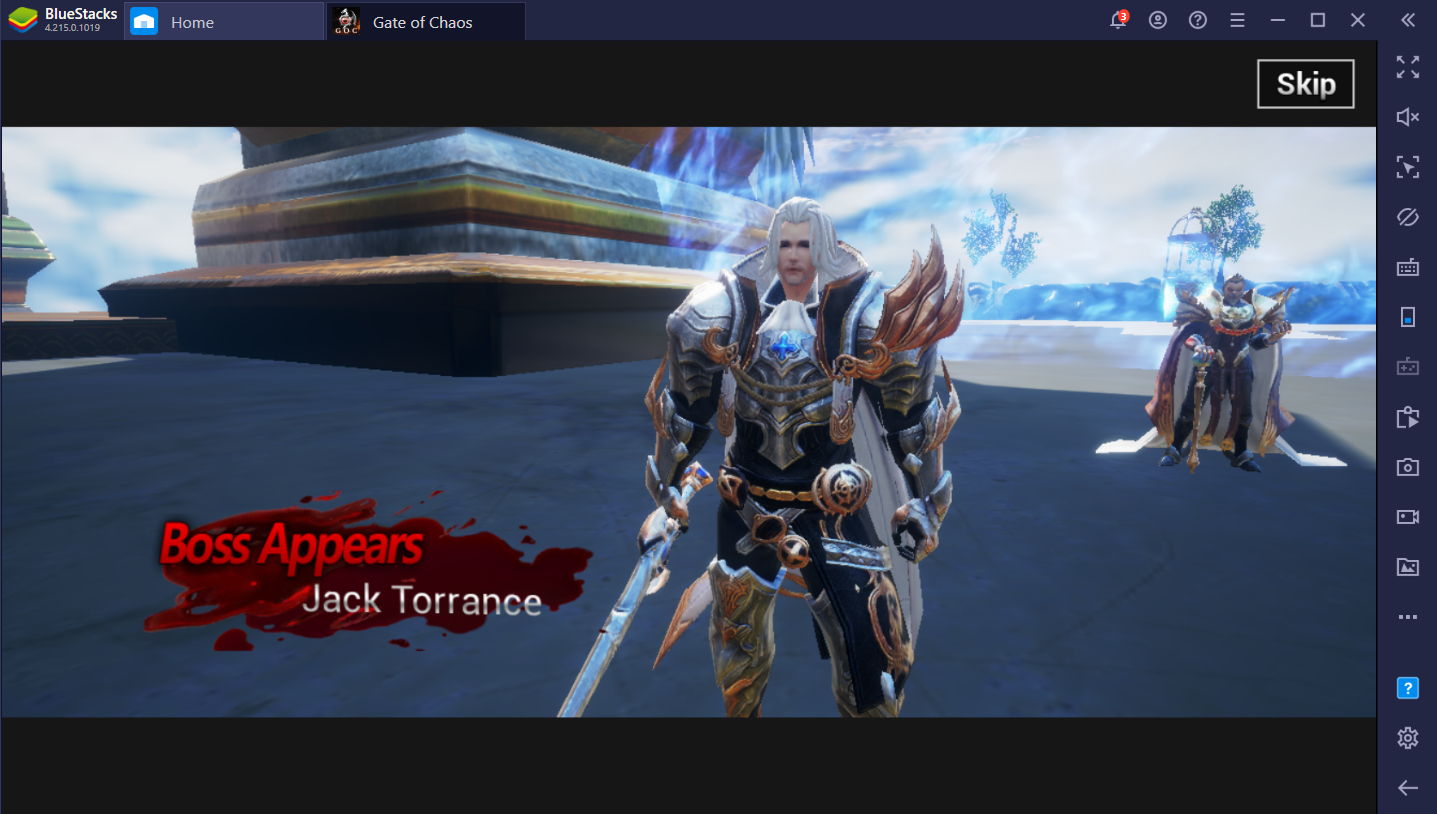 You already know that BlueStacks is jacked when it comes to the number of features it has to help you stay on top of the game. So, maximize your AFK farming experience by taking advantage of these features and wake up to your character getting the best loot. Set up your BlueStacks client easily by following the easy steps given to you in the following list:
Automatically Discard Trash Items in Your Inventory
Trash loot is one of the bigger problems when it comes to AFK farming since you can easily miss out on epic loot when your bag becomes full of common or rare items halfway through your grinding session. With the BlueStacks Macro Recorder feature, you can program your game to disenchant unnecessary loot periodically so that only the useful items remain in the inventory. To program your BlueStacks instance to do this, simply follow these steps: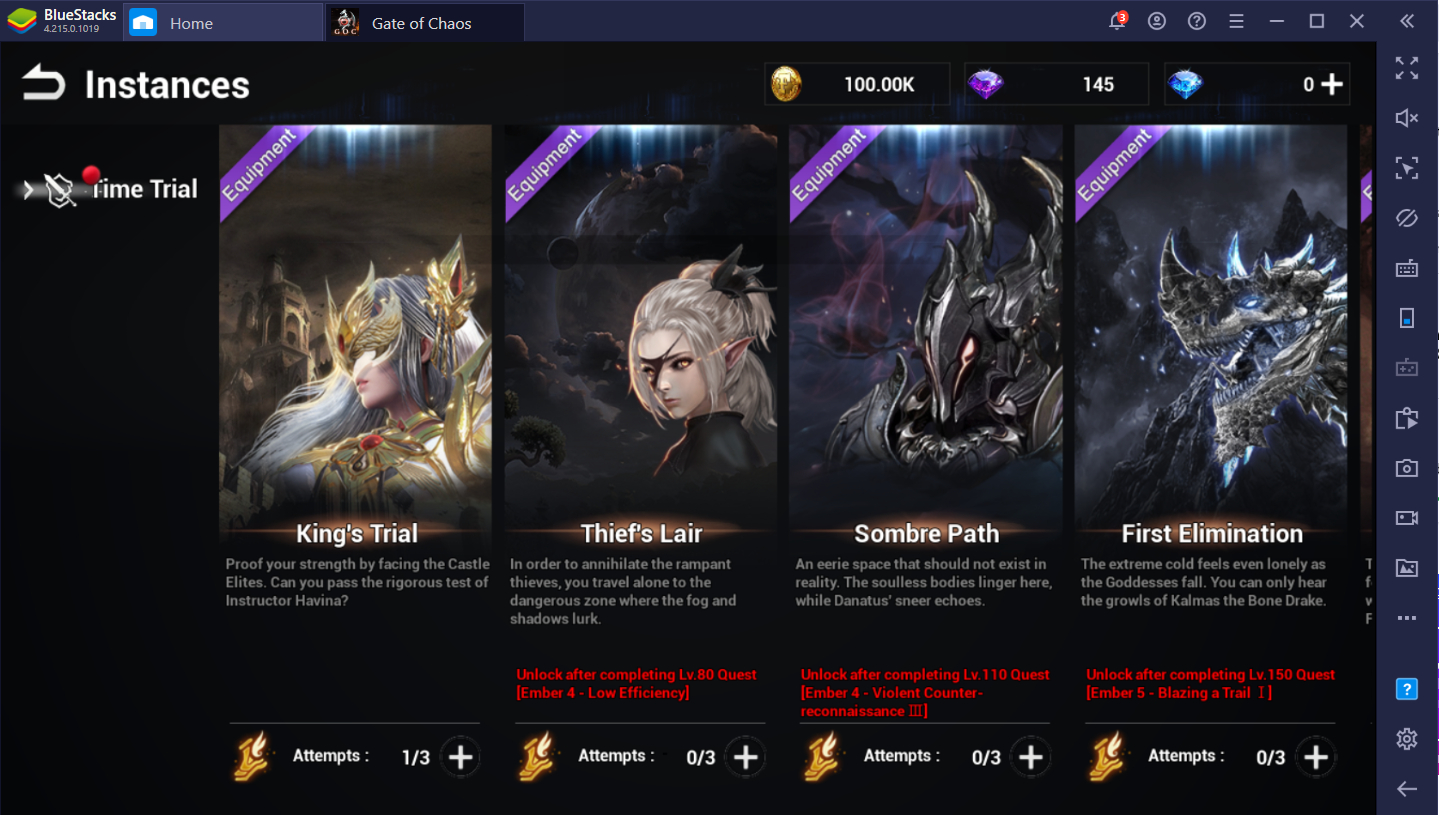 Open the Macro Recorder on your BlueStacks Instance
Record yourself auto-farming for at least 20 minutes.
After 30 minutes, open your inventory and disenchant your items on your inventory (make sure that you have selected which item rarities you want to disenchant beforehand, otherwise it will periodically select and deselect the items as part of the macro)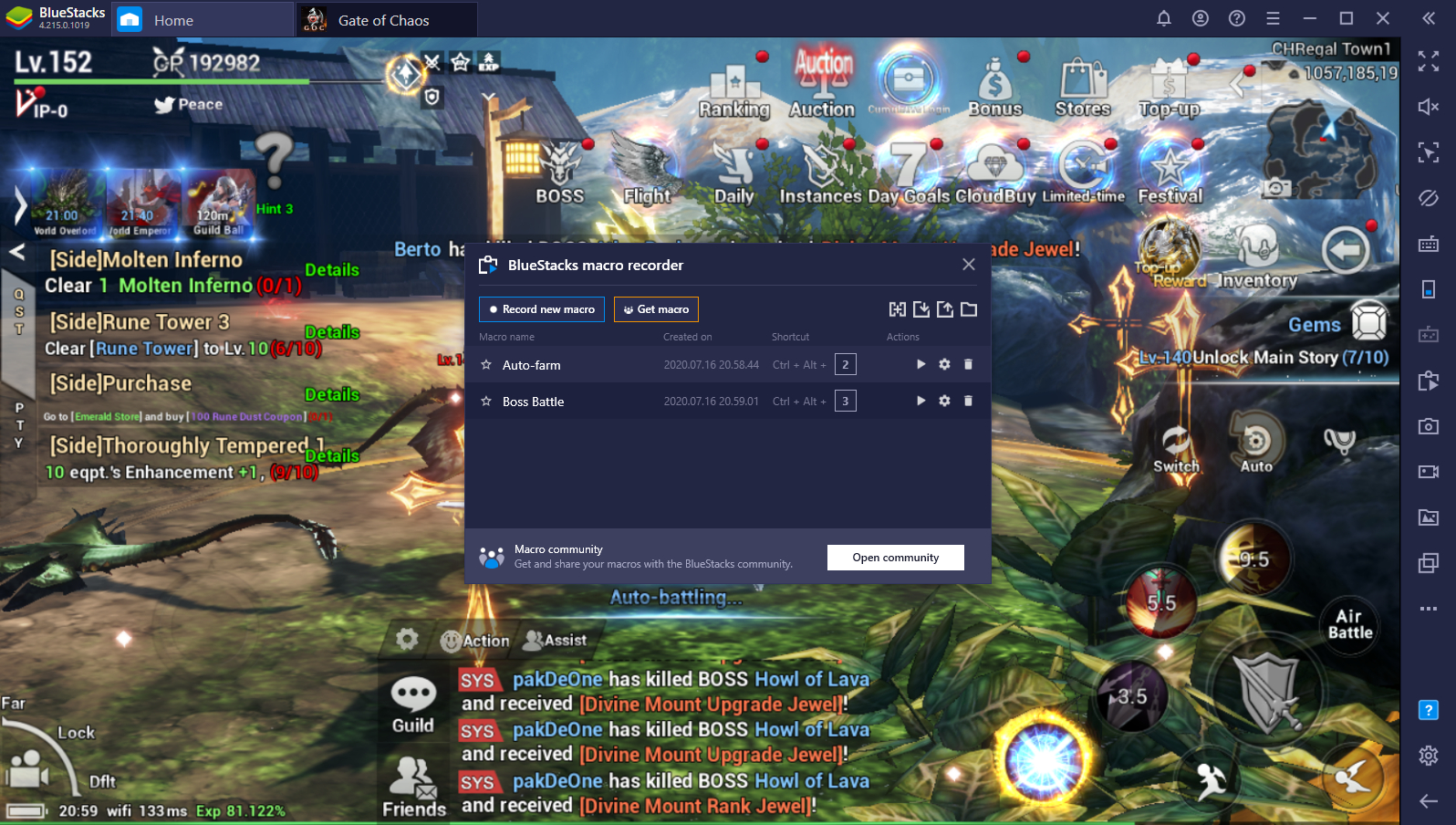 Stop your Macro Recorder and save it.
When you want to start AFK farming, open the Macro file, and select the number of intervals you want the command to repeat itself.
When you wake up, you'll only have items in your inventory that are higher than the rarity you've chosen to automatically disenchant. Disenchanting gear will allow you to gain materials you'll need to upgrade other stuff as well. You can also do this on your Index to disenchant monster souls to get the currency you'll need to upgrade Terrain Maps and gain more stacks off of it. Simply add this to the recording of the macro you want to save in the instance.
Farm with Multiple Characters on Different Accounts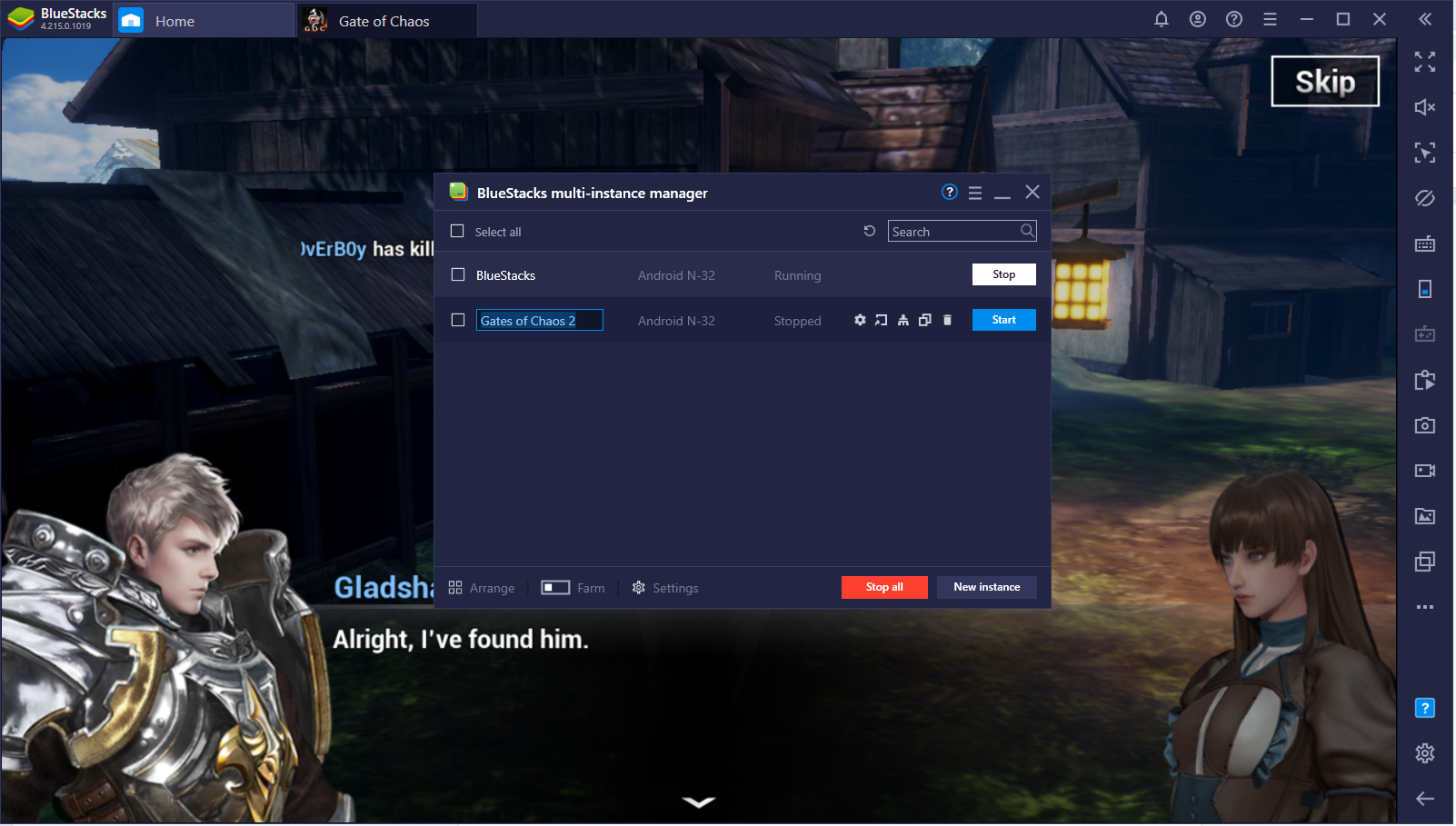 With open-world PvP being a real threat to your character as you farm, the best way to defend yourself is to make sure that you have multiple characters defending each other while you leave them to AFK farm. The BlueStacks Multi-Instance Function combined with Multi-Instance Sync will let you do the same actions on as many instances as your PC can handle. This ensures that all your characters are doing the same stuff at once while being completely safe from aggressors.
Optimize Your AFK Farming Performance so You Can Play Other Games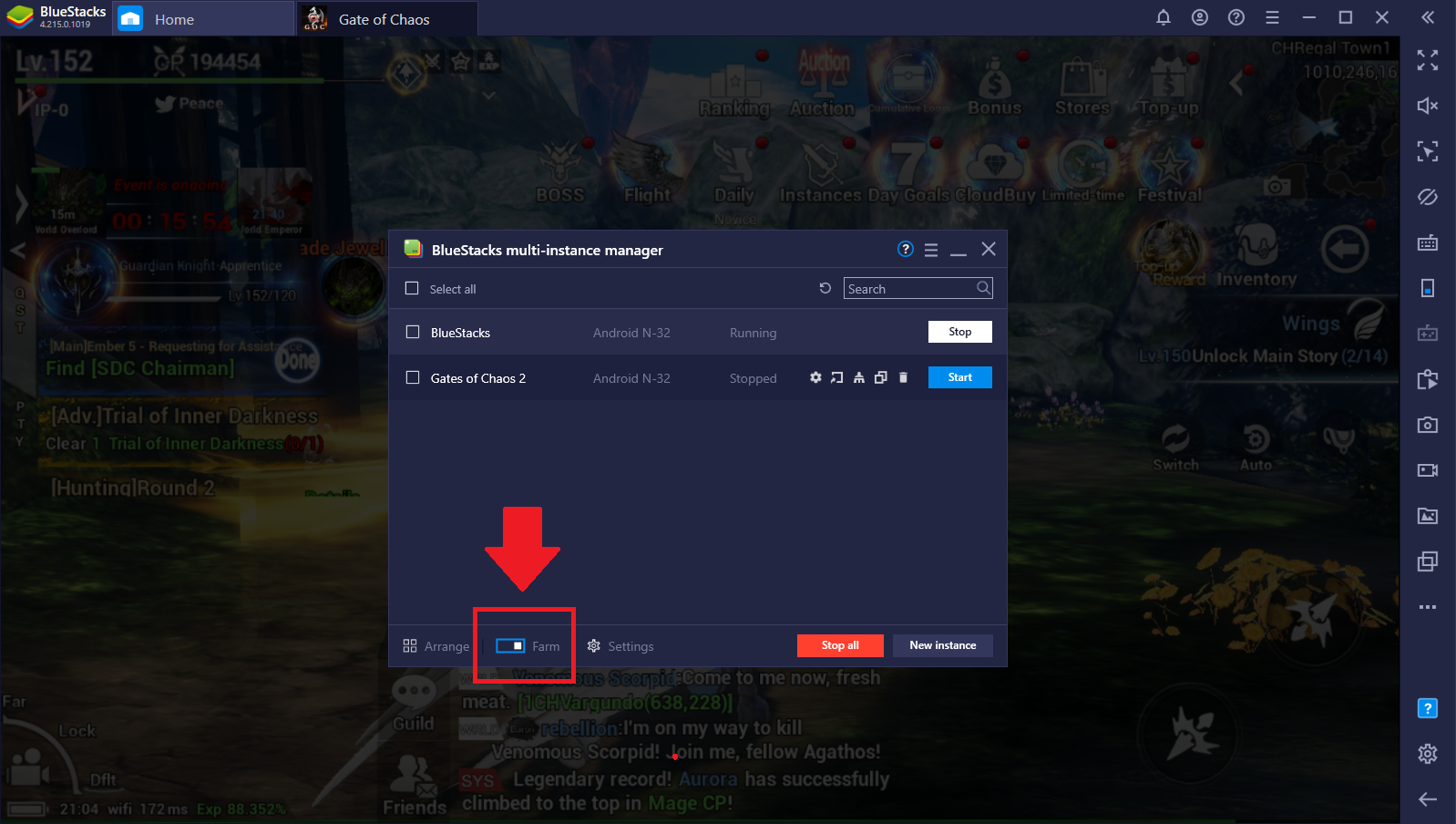 Every PC has a limit, even the most powerful computers will start slowing down once you start opening enough instances on BlueStacks. If you want to play other games on your computer, you might want to optimize the performance of your BlueStacks instance to make sure that your other games will perform smoothly while you leave it in the background. You can do this by activating Farm Mode on your BlueStacks instances.
Exploring the Boundless Possibilities in Gates of Chaos
The goddess needs an Agathos like you to collect all the embers and revive her to finally put an end to this war. However, you'll need to become strong enough to defeat the monsters and demons that try to challenge you along the way. Meet new people through the guild system or test your strength as an Agathos by doing the PvP Arena and fight with other players in the realm.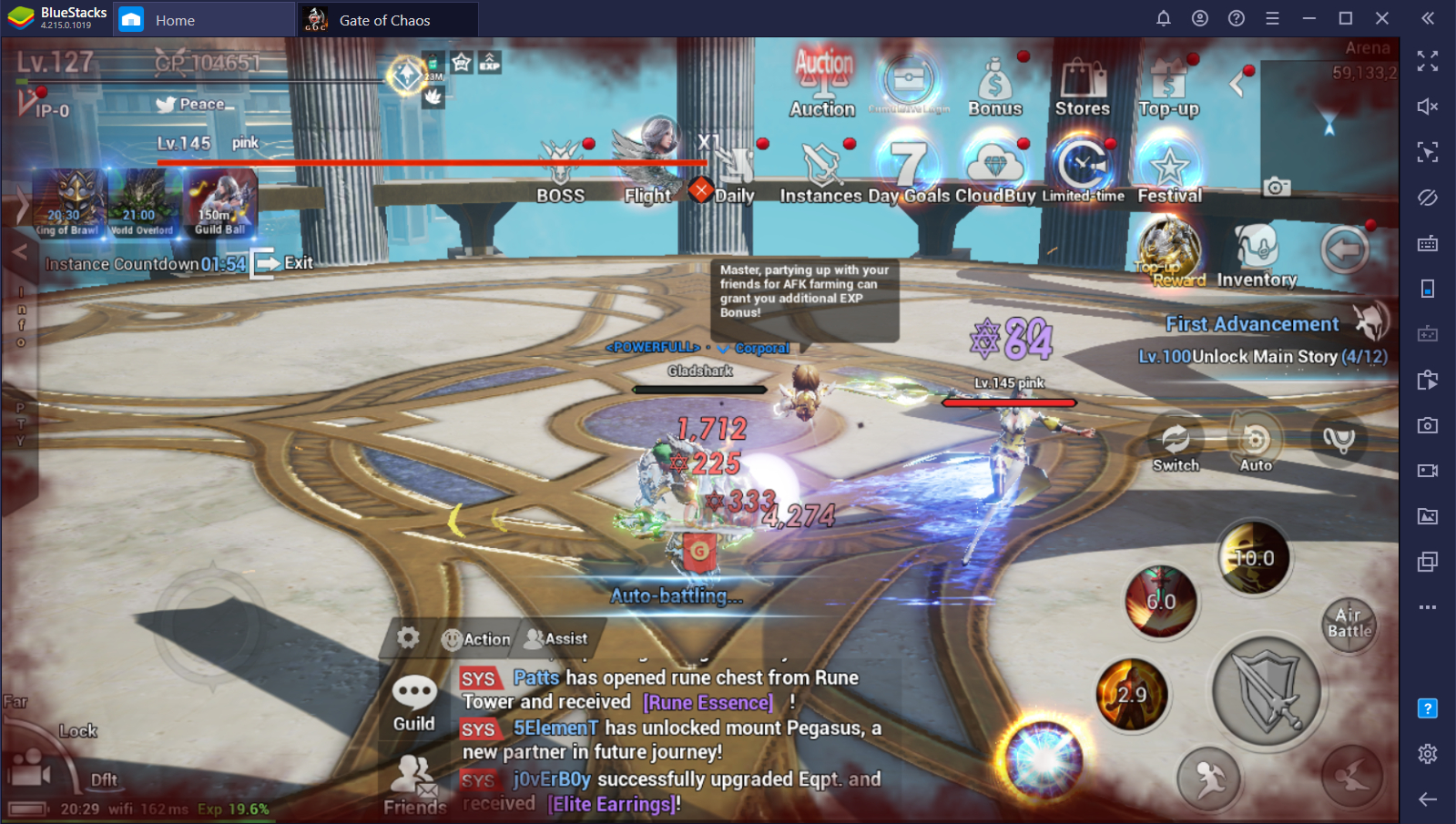 As you explore through the different and visually stunning terrain found in the world of Vargundo, you'll be able to appreciate the amount of detail in the game. A game's design has never felt more realistic with the help of Unreal Engine. Enhance your immersive experience with the game as you fly through the skies with the pixel-perfect transition in the BlueStacks PC client ensuring that your overall gameplay is always the best it can be.