Game Guides
How to Play Girl Cafe Gun on PC with BlueStacks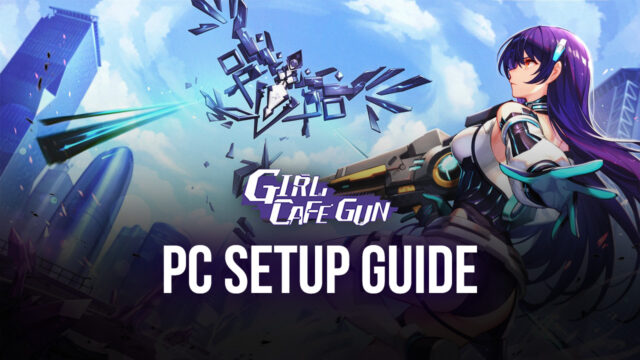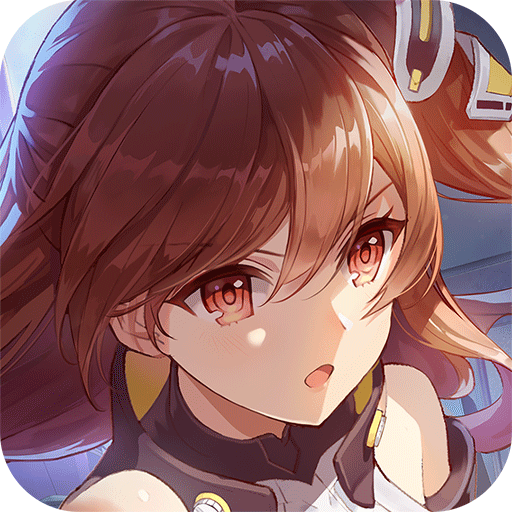 Gacha games trigger a part of our brains that makes us go ham for collectibles, especially when said collectibles are cute and adorable waifus and husbandos. And when you combine these gacha aspects with awesome action elements, you get great titles like the new Girl Cafe Gun.
As you can probably glean from the title, Girl Cafe Gun is all about managing a maid cafe; but it's also about guns, as in bullet hell gameplay across numerous stages. In this sense, while you'll be spending a lot of time working on your cafe, you'll also be sending out your different characters to fight a variety of enemies. And as with many bullet hells, the combat is fast, hectic, and extremely challenging, though you can offset some of this difficulty by recruiting powerful characters, upgrading them, and equipping them with the best gear available.
As a "bullet hell" game, the fights in Girl Cafe Gun take place in an isometric perspective, with hordes of enemies often pouring in from all sides to try and take down our characters. To stay alive, you'll need to quickly and skillfully bob and weave through the hail of incoming projectiles, while also returning fire to your enemies. This combat style can take a bit of getting used to, especially when it comes to the controls, particularly because you'll need lots of precision to avoid attacks and stay safe.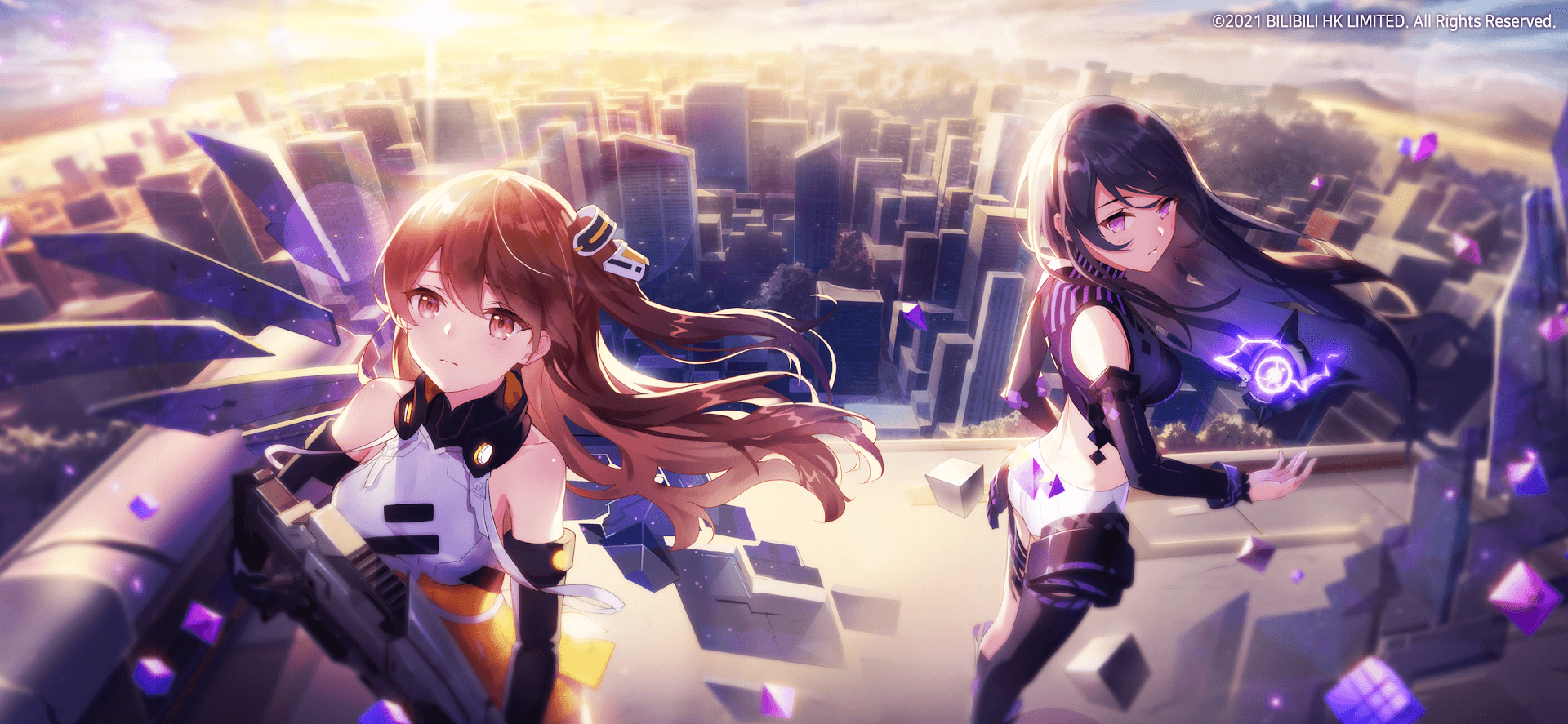 Aside from its awesome combat system, Girl Cafe Gun features a strong focus on building relationships with your characters as you furnish your maid cafe. You can chat with them, spend time with them, and build affinity, which in turn unlocks different conversation options and topics. And to top it all off, these characters are presented in beautiful detail thanks to the Live2D graphics style.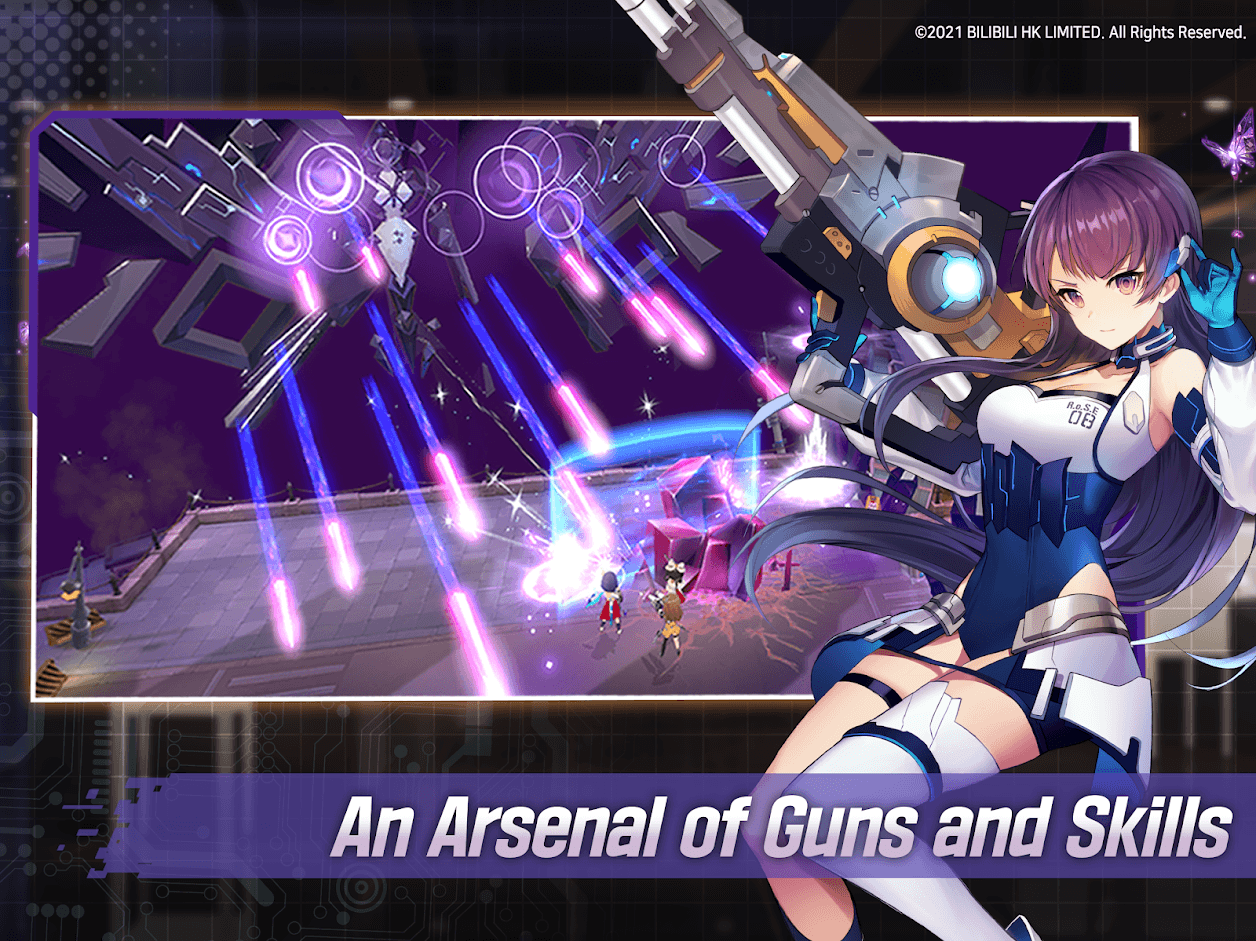 However, whether you're playing for the waifus or the thrilling combat, the truth of the matter is that you lose a lot of quality when playing Girl Cafe Gun on your phone. This is because the small phone screen doesn't do the graphics and action justice, not to mention that the touchscreen controls leave a lot to be desired when fighting.
How to Download and Play Girl Cafe Gun on PC
Luckily, you can install this bullet hell game on PC with BlueStacks, and enjoy the best experience on your large computer monitor, and with access to mouse and keyboard controls for maximum handling during those intense stages. And the best part is that installing Girl Cafe Gun on PC is quite easy and only takes a few simple steps:
Download and Install BlueStacks

on your PC.

Launch the emulator and, once loaded, open the Instance Manager by pressing Ctrl + Shift + 8.

Click on "New instance" on the bottom right, and select

Fresh Instance > Nougat 64-bit

.

Assign enough resources to the new instance for it to run adequately. If your PC fulfills the recommended requirements to run BlueStacks, just assign it 4GB of RAM and 4 CPU cores.

Once done, launch the new 64-bit instance by clicking on the "Start" button beside it in the Instance Manager.

On the new instance complete Google Sign-in to access the Play Store, or do it later.

Look for Girl Cafe Gun using the search bar on the top-right corner.

Click to install Girl Cafe Gun from the search results.

Complete Google Sign-in (if you skipped step 6) to install Girl Cafe Gun.

Click the Girl Cafe Gun icon on the home screen to start playing.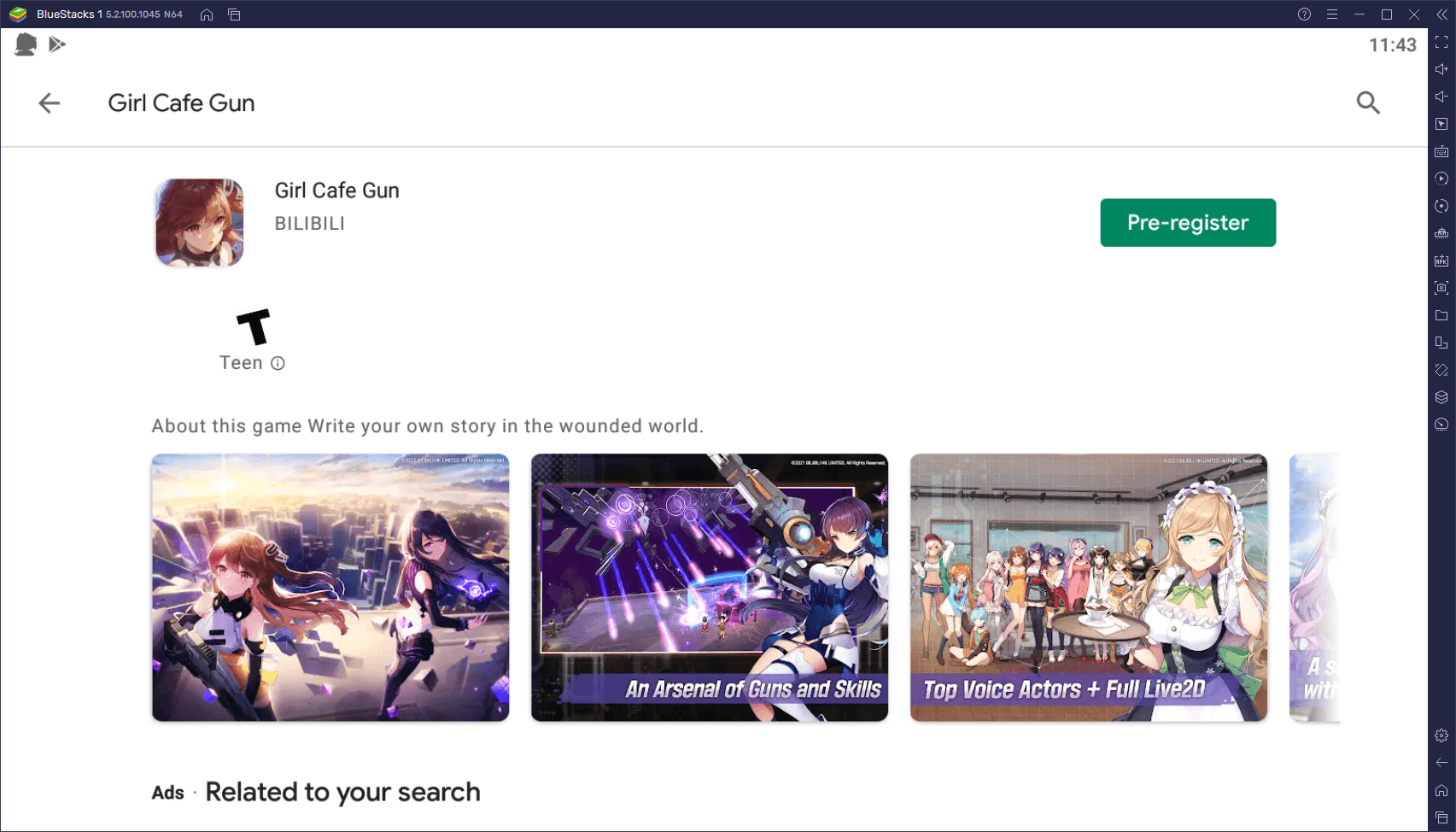 Though the process might look long due to the number of steps, it actually only takes about 5 to 10 minutes. The reason why there are so many steps for Girl Cafe Gun is that BlueStacks instances, by default, are 32-bit. However, this game only runs on a 64-bit OS, which means that we first need to create a new instance using the Instance Manager before we can install the game.
Regardless, after a few short moments, you'll be playing Girl Cafe Gun on PC with the best graphics and controls.