Game Guides
Guardians of Cloudia – How to Use BlueStacks' Tools to Your Advantage in This Mobile MMORPG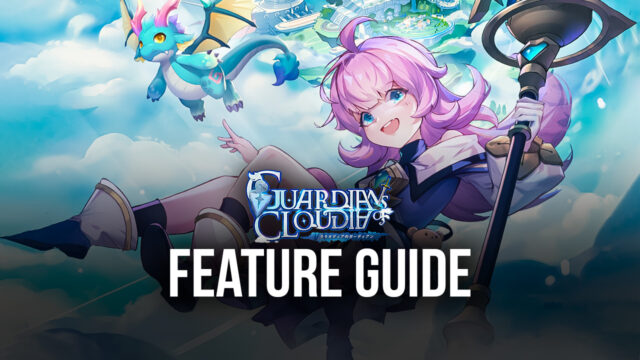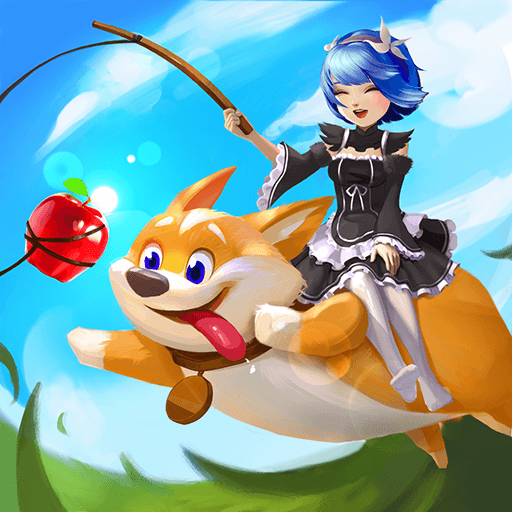 Guardians of Cloudia is currently having an open beta and everyone can download and access this game to start exploring its far reaches and level up a variety of different character classes. This game takes place in Cloudia, a magical realm in the clouds with a many different areas and settlements, as well as tons of different magical beasties and other dangerous enemies, and players will get to travel across many of its areas as they complete quests, level up, unlock new skills and abilities, and get stronger, in general.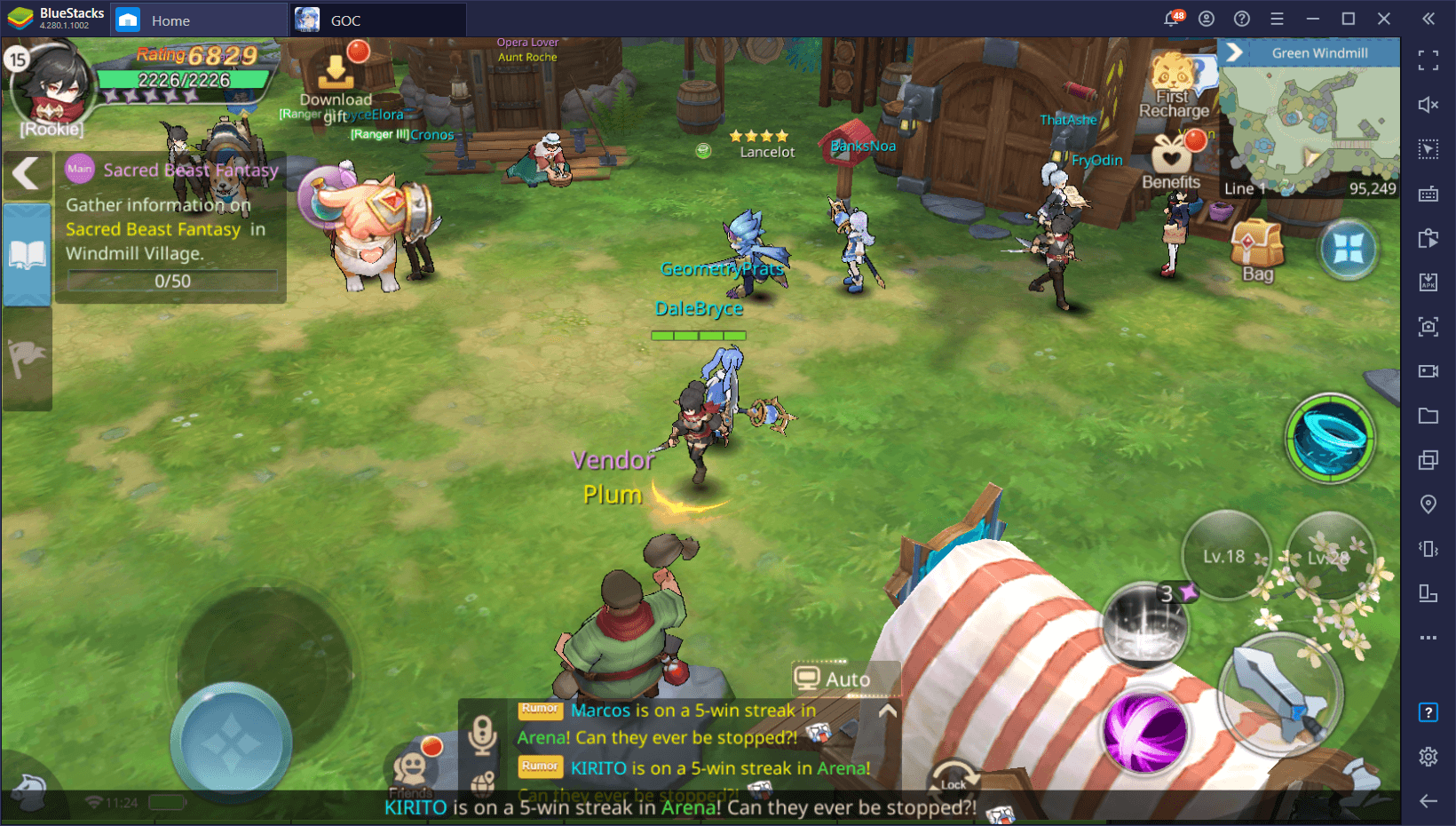 As we mentioned on a previous occasion, while Guardians of Cloudia is brand new and only in open beta currently, it doesn't actually do much to innovate upon the standard MMORPG formula. In this sense, you can expect pretty much the same gameplay and mechanics as other games in the genre. However, this title sets itself apart in one important aspect; the presentation. While you'll still be auto-questing, auto-battling, and grinding a lot like in other games, Guardians of Cloudia is pretty nice to look at, offering plenty of eye candy and visual appeal. In this sense, if you're looking for a casual mobile MMORPG to sink your teeth into, this one is a pretty good choice.
With that being said, even though you'll be relying on auto-battle to grind and complete quests, there will be times when you'll want to assume manual control of your character. On those occasions, you will need the best controls, performance, and graphics in order to defeat all your enemies without missing a beat. And in this aspect, BlueStacks definitely stands out as our Android emulator can provide the best experience when enjoying your favorite mobile games on PC. Check out our setup guide to learn how to install Guardians of Cloudia on your PC with BlueStacks.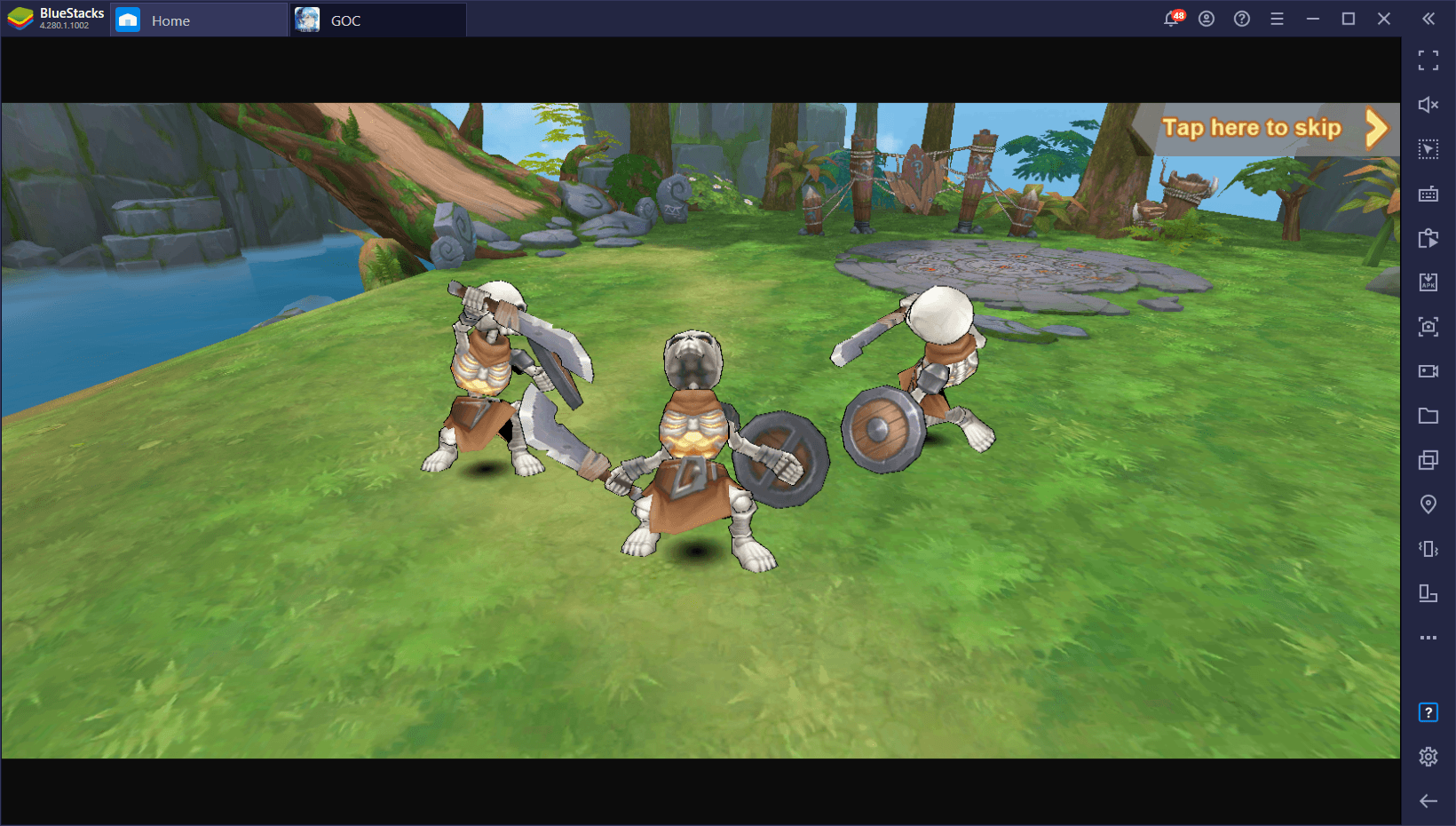 However, now that you're all set and ready to start, we want to show you the wealth of tools that BlueStacks puts at your disposal when playing Guardians of Cloudia, as well as how to use them to improve your experience with this game.
Get the Best Graphics and Performance With BlueStacks
The very first thing you'll notice when you first launch Guardians of Cloudia is probably that the game looks quite nice. Not only does it have a nice art style, but it also runs pretty well out of the box, especially when you're looking at it on your large monitor. However, while the base settings are nice, they aren't nearly everything that this game has to offer, as you can still crank the graphics to the max to enhance the visuals and performance.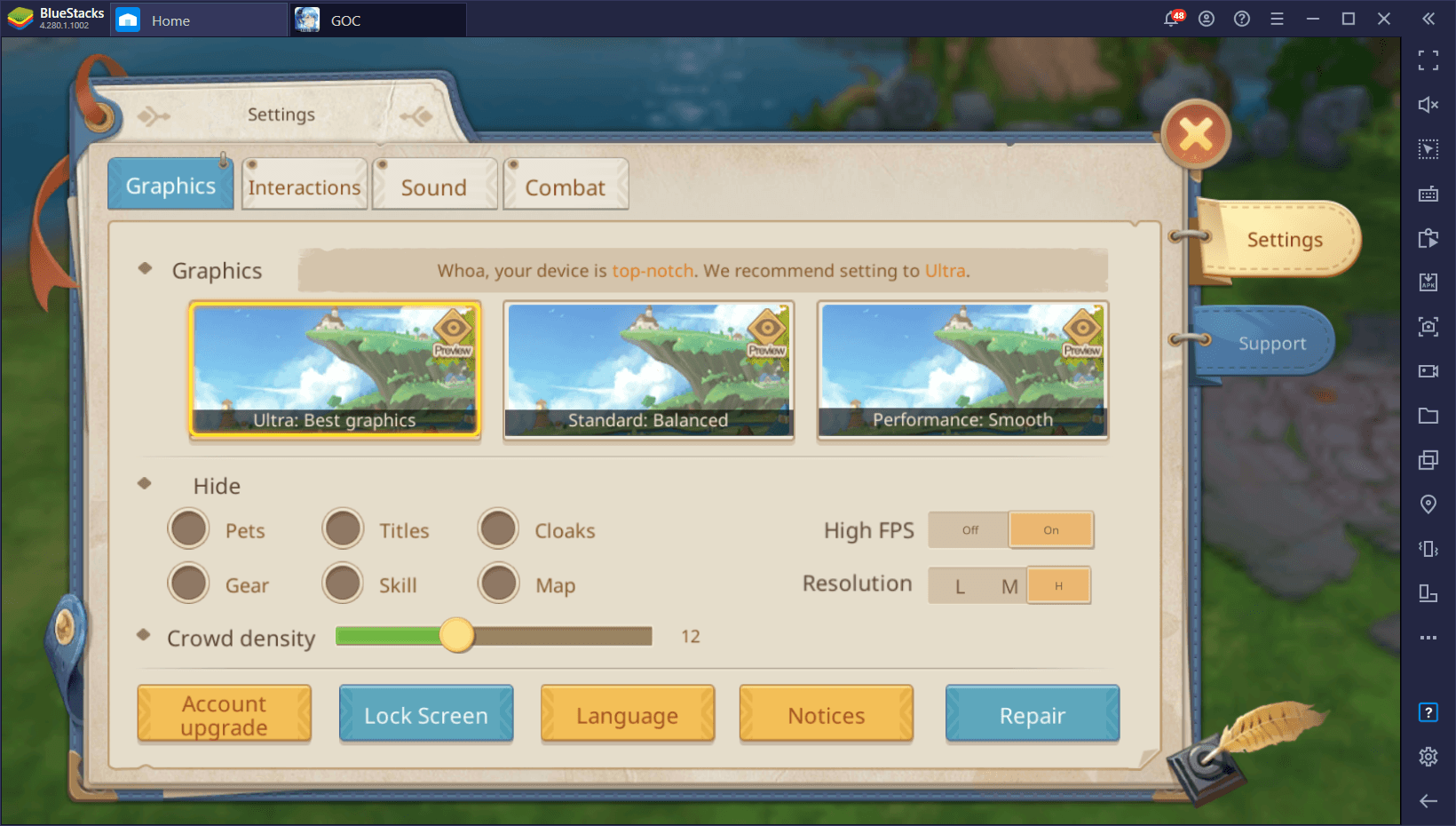 With that being said, make sure to swing by the graphics settings as soon as you're able to, and crank the graphics to the max. Remember to also unlock the framerate so you can achieve the silky smoothness that BlueStacks provides. These visual and performance enhancements will not only make the game look better, but it'll also give you the edge in combat as you won't suffer from lag or slowdown.
Enhance Your Controls With the Keymapping Tool
The combat in this MMORPG can get quick and fast-paced, especially once you move onto the more advanced areas where you need to go up against hordes of enemies at the same time. In times like these, you'll need the best controls in order to move around the field avoiding enemy attacks with ease, while counter-attacking with deadly precision. Fortunately, this is something that you can find by playing on BlueStacks, as you'll be able to use the Keymapping Tool to significantly improve the way you play the game, simply by adding your mouse and keyboard to the mix.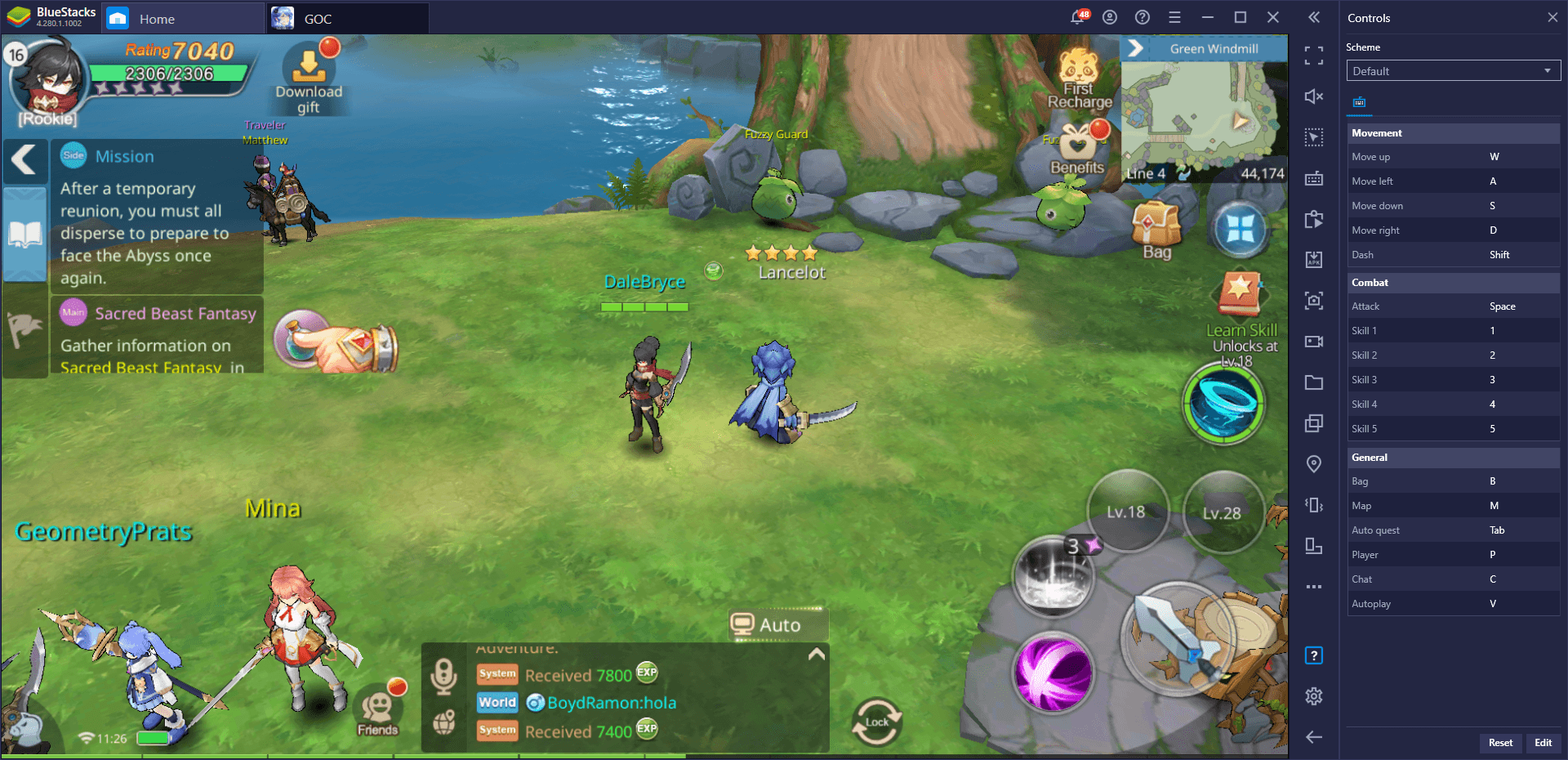 Through the Keymapping Tool, you can create intuitive control schemes for a wide variety of games using your mouse and keyboard, allowing you to overcome the limitations of mobile games' clunky touchscreen controls, and give you access to a much better way to enjoy your favorite Android games.
For Guardians of Cloudia, you can design your own control scheme, or use the one we've provided for you by default. You can always view your current controls through the game guide, by pressing Ctrl + Shift + H. You can also toggle an overlay of your current controls by pressing Ctrl + Shift + F6. This feature in particular is quite handy if you're new to the game and need a visual aid to get used to the controls.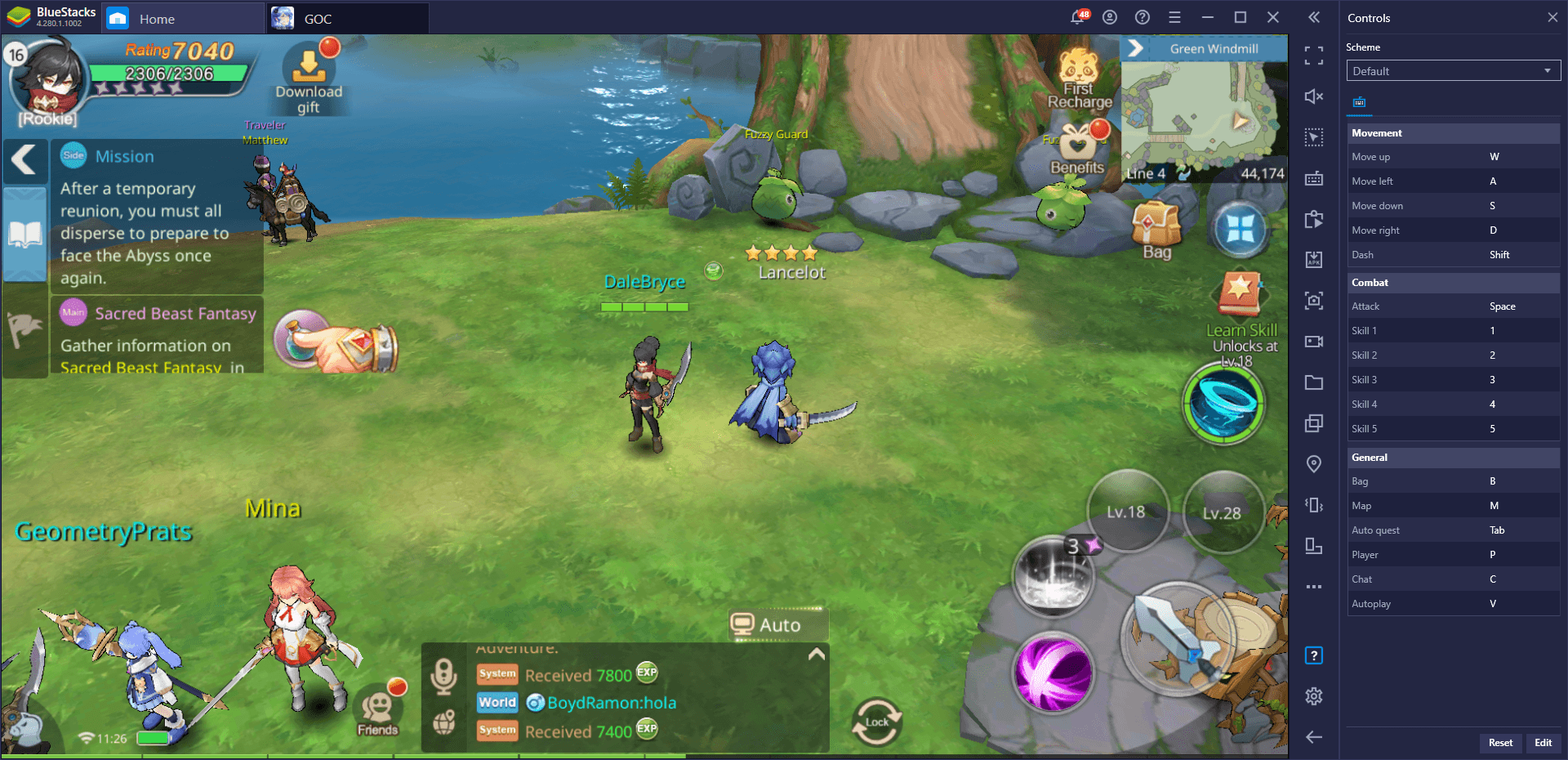 In order to access the Keymapping Tool itself to configure your own control schemes, you only need to press Ctrl + Shift + A. In this new screen, you can drag and drop shortcuts from the rightmost panel onto anywhere on the screen to add new shortcuts, and even modify the current bindings to something more suited to your preferences. Remember to use the overlay if you made recent changes to your controls so you can have an easier time getting used to them.
Become a One-Person Army With the Instance Manager
As an MMORPG, you can expect to run into several tough enemies and challenges in Guardians of Cloudia, which would require you to group up with other players. However, what if you didn't need to join parties, and instead take on these challenges by yourself?
With the BlueStacks Instance Manager, you can create multiple accounts and access the game with all of them at the same time. In this sense, you could technically create groups using your own accounts, without ever having to rely on other players, and complete even the toughest challenges by yourself. And since the game has a pretty robust auto-combat system, you could simply access the tough content using your group of accounts, activate the auto-combat, and simply watch as everything in your path gets destroyed. And the best part is that, since you're not grouping with other players, you'll get 100% of the spoils.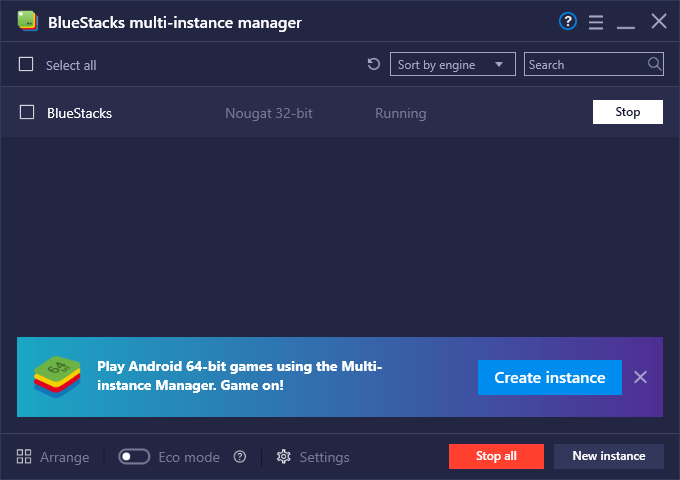 The best way to enjoy Guardians of Cloudia is definitely on your PC with BlueStacks. Leave us a comment in the section below if you have any questions, concerns, or suggestions about this awesome mobile MMORPG.