Game Guides
Harry Potter: Hogwarts Mystery Beginners Guide – An Introduction to Hogwarts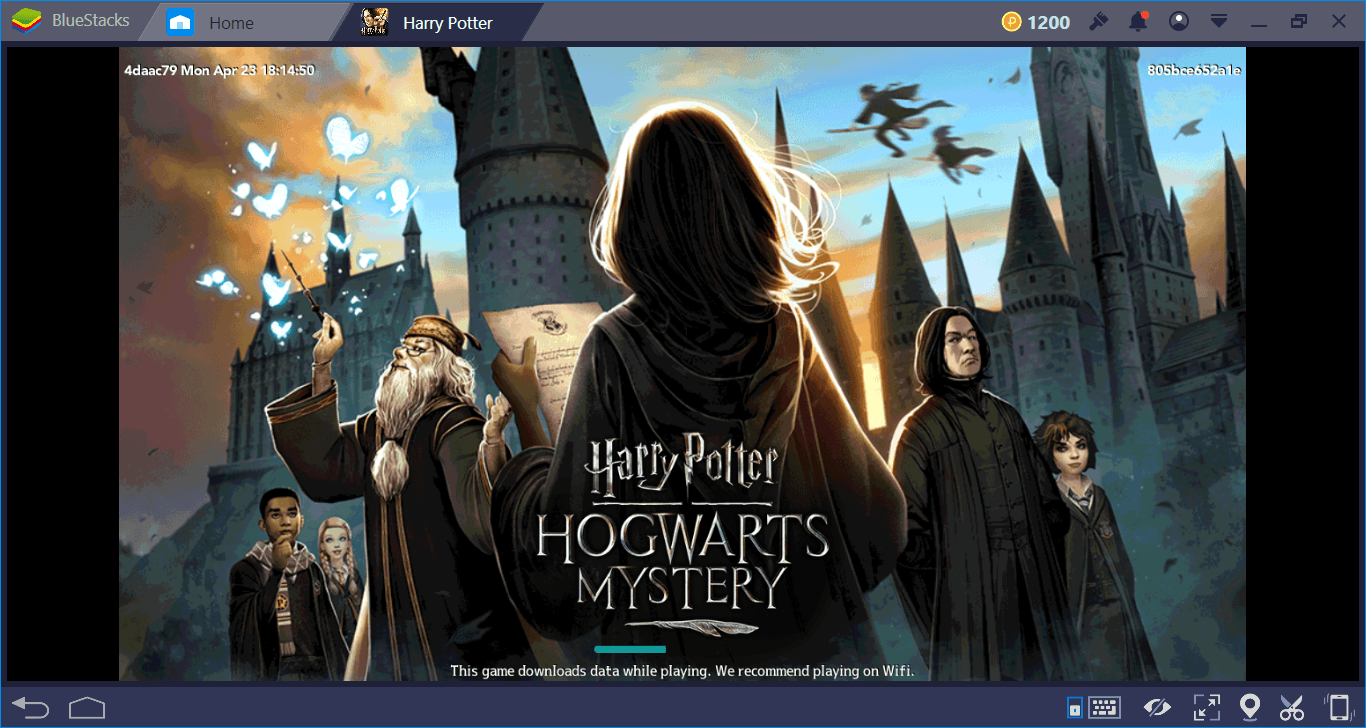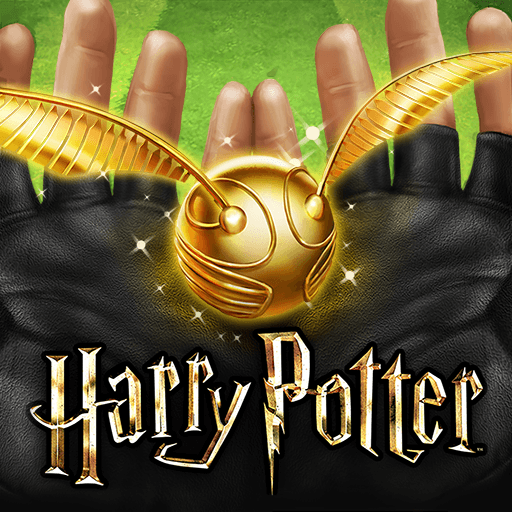 Are you ready to start your adventure at Hogwarts Academy? Take your invitation from the owl, wear your robe, and read our guide to find out what you need to do. This will be a magical journey and we are here to guide you. Your decisions will affect the flow of the story, and perhaps create the backdrop to the Harry Potter myth. Let's get started: There are too many lessons to attend and some of the professors are very impatient.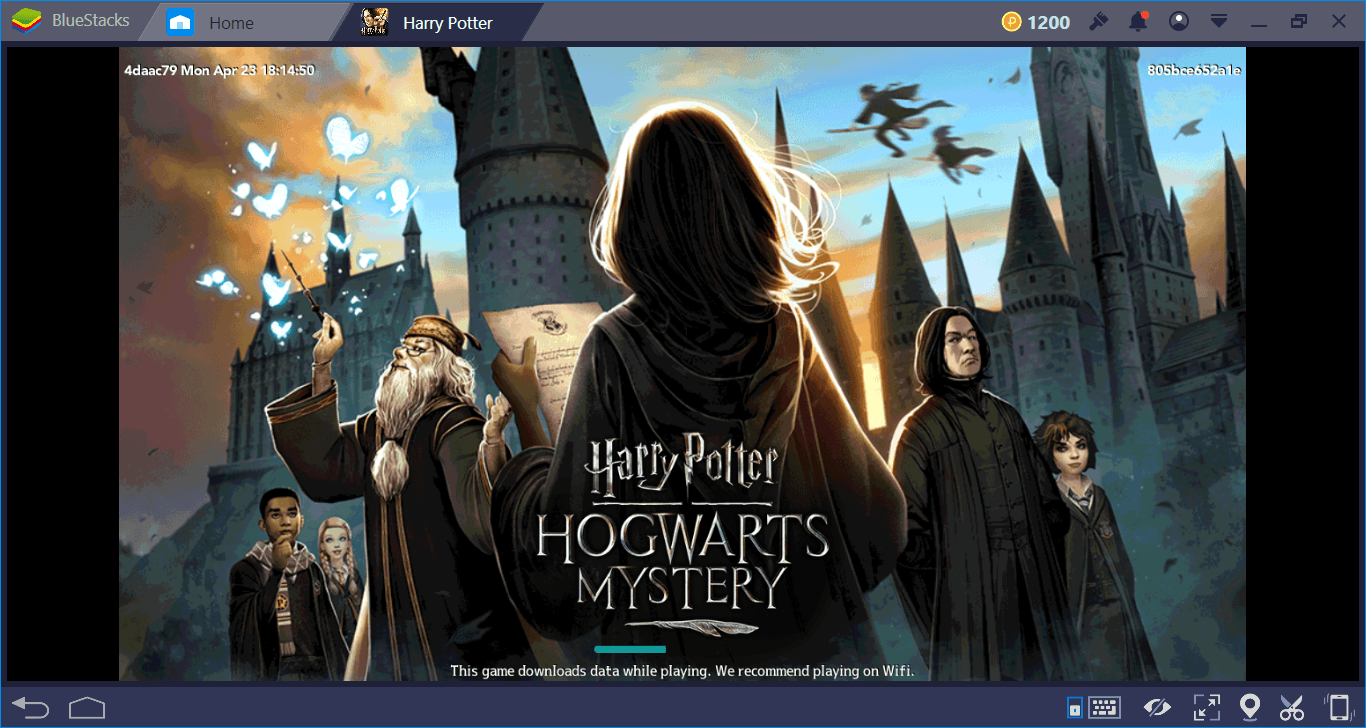 What Kind of Game is Harry Potter Hogwarts Mystery?
First of all, this is not an open world game. Your character can not freely navigate in Hogwarts. We can compare Harry Potter Hogwarts Mystery to a point and click adventure game. You are switching between a series of fixed screens by completing tasks assigned to you. As you complete the tasks, the story is moving forward. It is not possible to "move" your character in the school. The game guides you in what you need to do and does not allow you to progress further until you complete a specific task.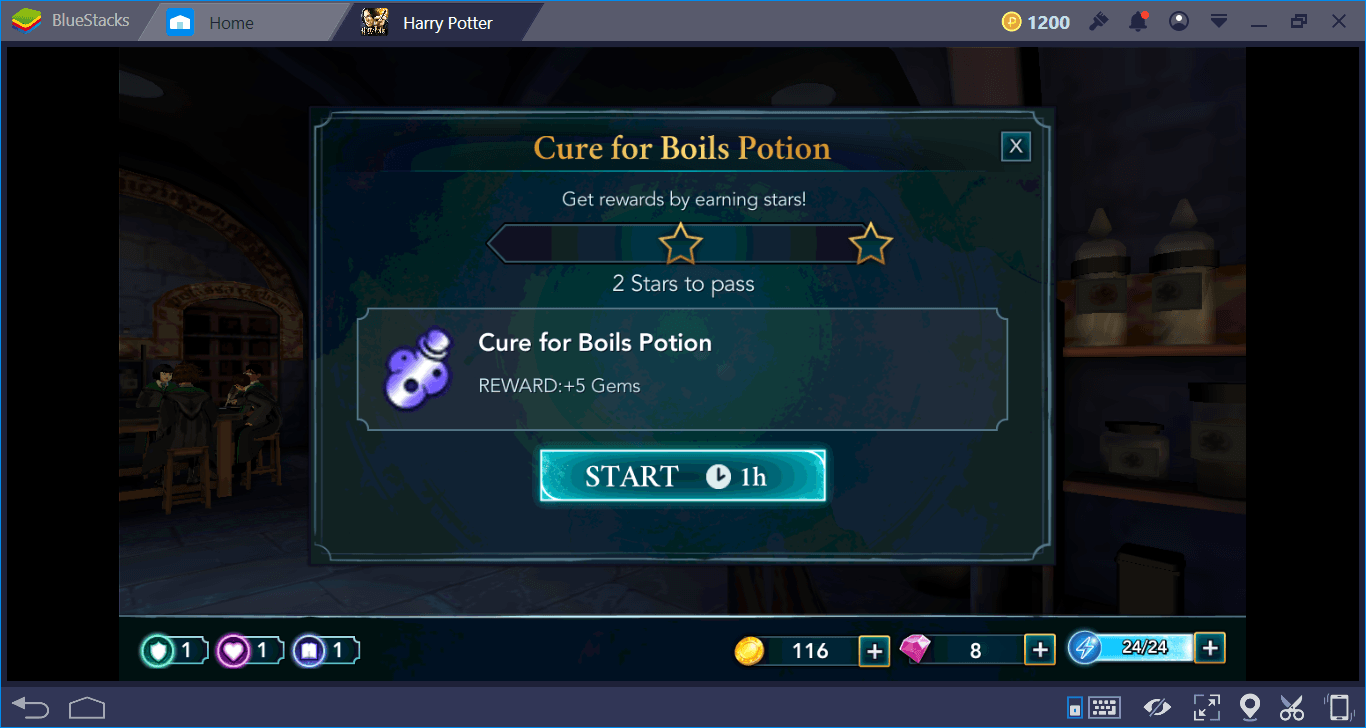 This is an adventure that will last a total of 5 school years in Hogwarts. You are looking for your brother who was enrolled in the school before you but was lost. You need to play the game to find out what happened to him. While you are working on that, you will also do everything new students do: Join classes, learn new spells, make potions, and make new friends. In this context, let's say that the story of the game is quite gripping: You have to constantly talk to the other characters, and the choices you make can change the course of the story. Harry Potter Hogwarts Mystery is like a point and click adventure game mixed with RPG elements: Even if you cannot move freely, the game gives you an impressive story and you always wonder what will happen on the next screen.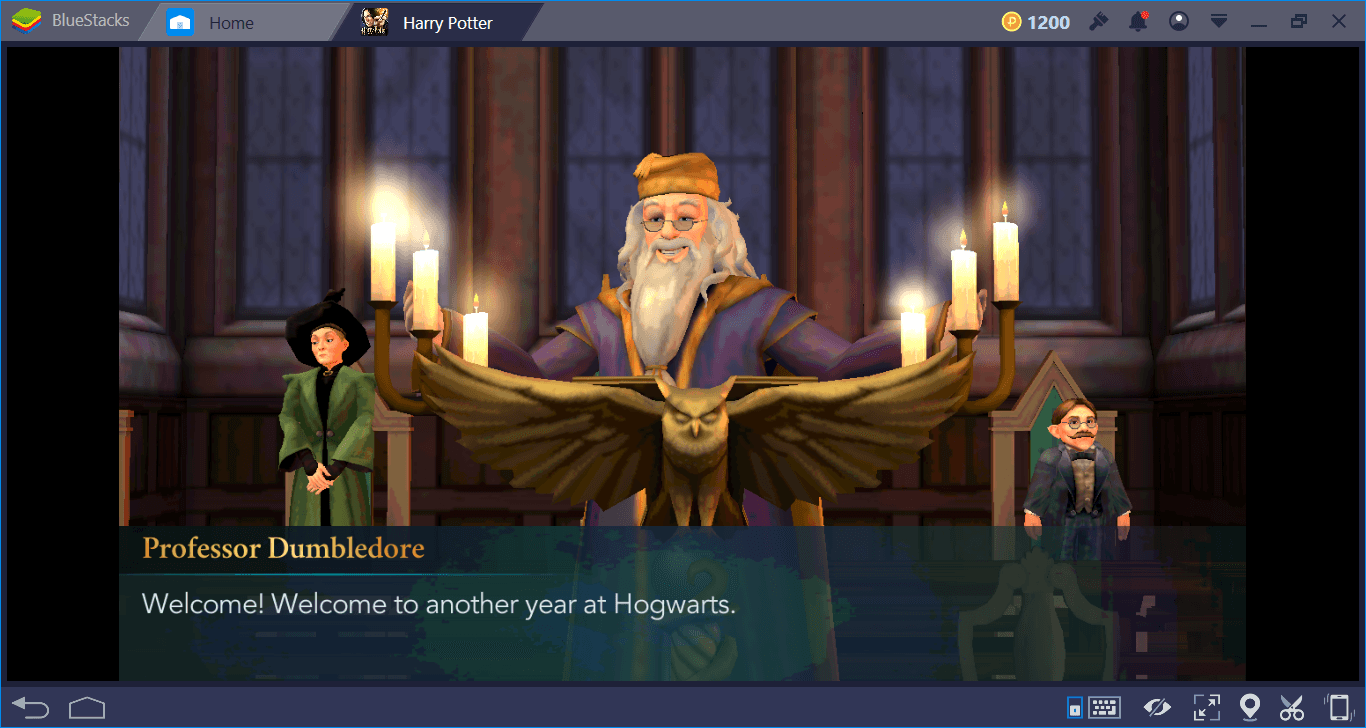 Let's Install the Game and Start Our Adventure
Open the Google Play Store on BlueStacks and search for the name of the game. Press the "Install" button – the size is not too big and it will be downloaded in a short time.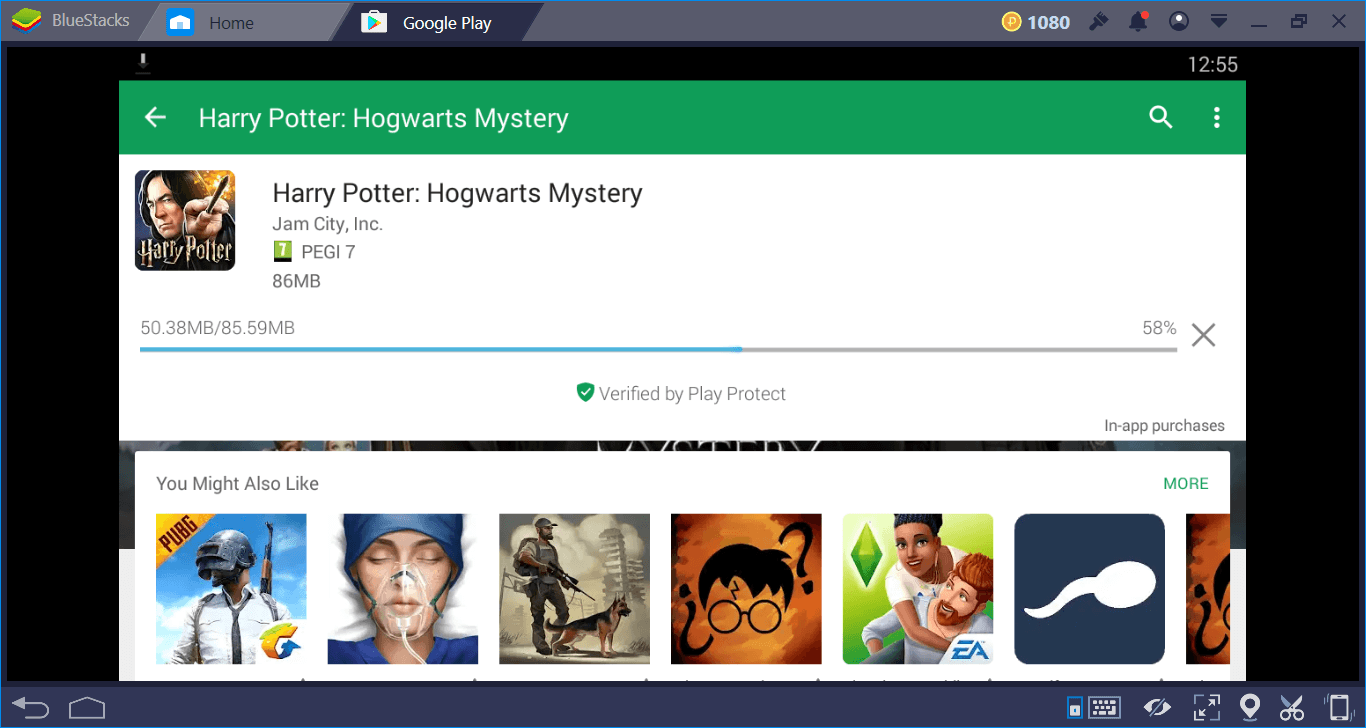 When you start the game for the first time, you will be asked to choose a wizard or a witch. This choice only affects the sex of your character. You cannot name your character yet (you can do it later), but you can customize him/her with some basic features.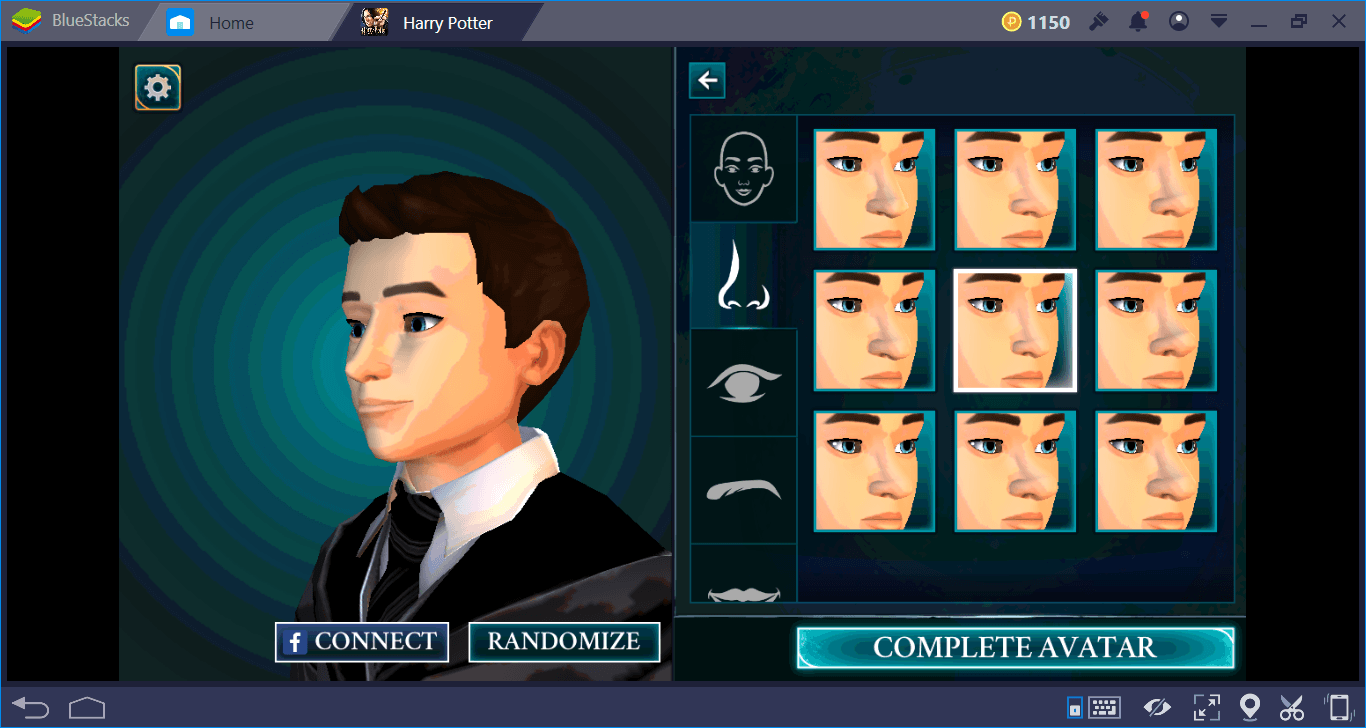 Before starting your adventure, there is an important decision you need to make: Connecting your Facebook account to the game or not. If you choose to connect, your save files will be stored in the cloud and you can continue playing from where you left off on other devices. If you do not connect, your save files will only be stored on BlueStacks. So if you install the game on another device, you have to start from the beginning. The decision is yours.
After watching a CGI movie, the game will start at the entrance of the Hogwarts Academy. Now you are playing Chapter 1 and you need to complete a series of tasks to move on to the next chapter. Do you see the character standing next to you with an exclamation mark above? Meet Rowan: He will be your first friend and give you your first assignment.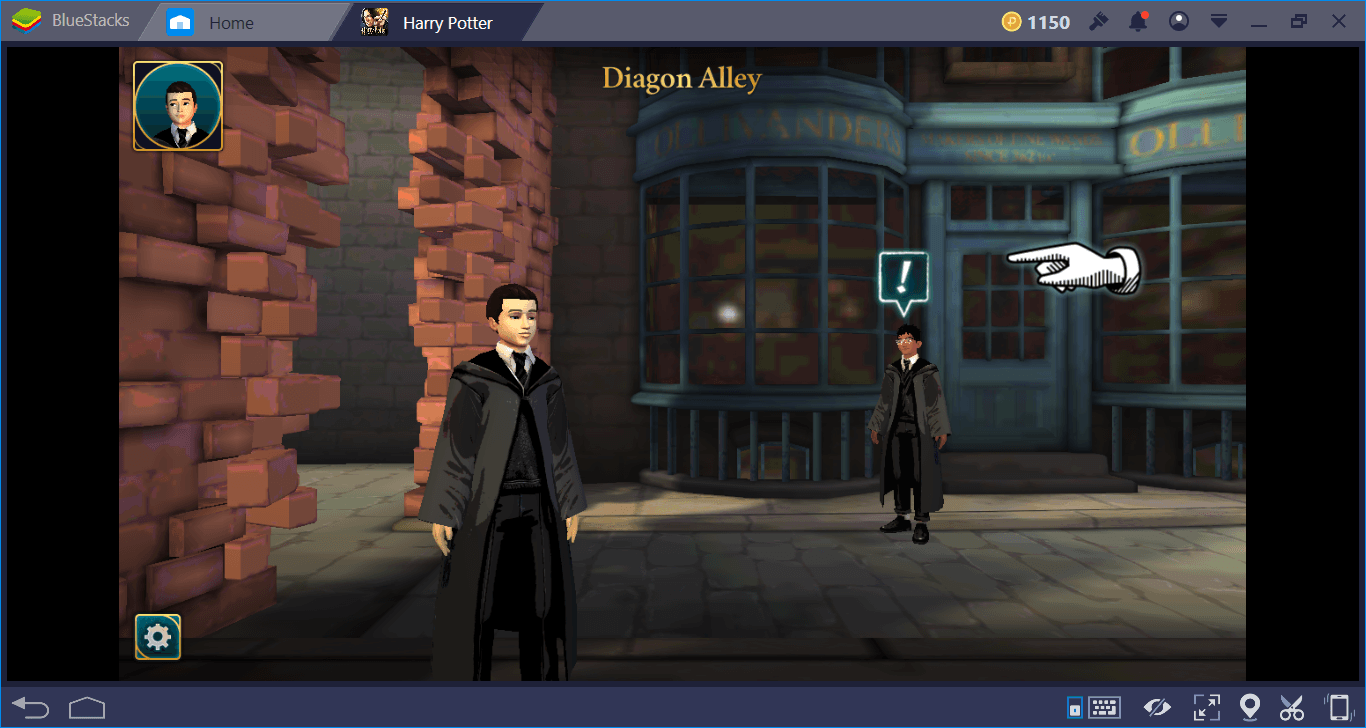 In this context, your first task is to buy a wand. Once you have a task, you can see what it is on your screen and where you need to go to complete it. When you press the "go" button on this screen, you will automatically go to the area where the task is located. So you do not need to walk at all (and you cannot do it anyway). Take the task, click on the "go" button, complete the task, advance the story – This is the mechanics of the Harry Potter Hogwarts Mystery game.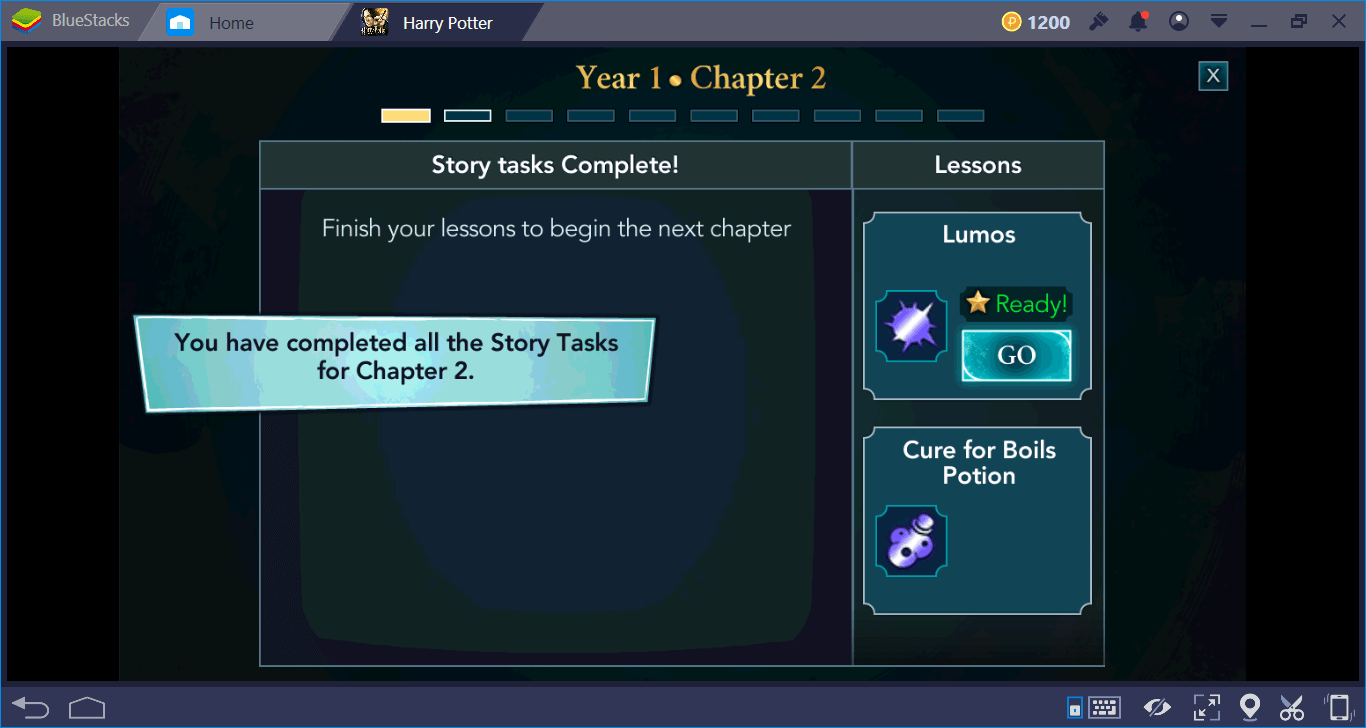 Advancing the Story, Completing the Tasks
Completing tasks and opening up the next chapter of the story is not a hard thing to do: Mostly all you have to do is "click" on the jobs that are given to you. For example, let's say you try to make an elixir. You click on the different parts of the screen about 5 to 20 times to complete that task. Spellcasting is quite simple too, you can cast all the spells by drawing the figure on the screen with your mouse. However, spells are useful only during dueling, and sometimes you have to cast them because they are necessary for the story. You will not use them except for these two possibilities. So you cannot cast any spell whenever you want: You can only use this ability when the game asks you to.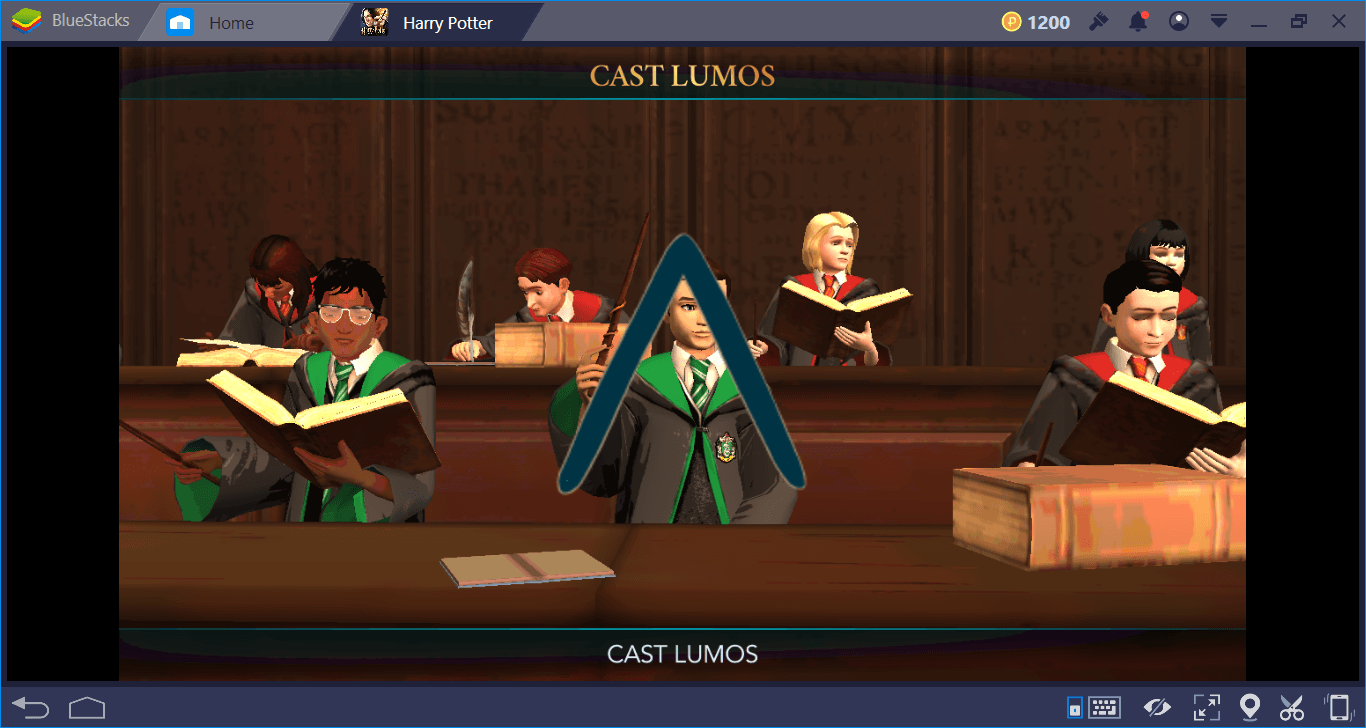 In this context, Harry Potter Hogwarts Mystery is not a difficult game to play. You can complete the tasks and complete the story even in just a few days. But to prevent this, the game uses an "energy" system. This issue will be discussed in more detail in another guide. For now, let's say that the clicks you use to fulfill the tasks require energy, and energy is very limited. So even if you want to continue playing, you cannot complete the tasks and advance the story if you do not have enough energy. Energy will recharge itself after a certain period of time. If you do not want to wait, you can buy them with real money from the in-game store. Since in some cases you really need to wait for a very long time, this system creates some problems and reduces the speed of the game.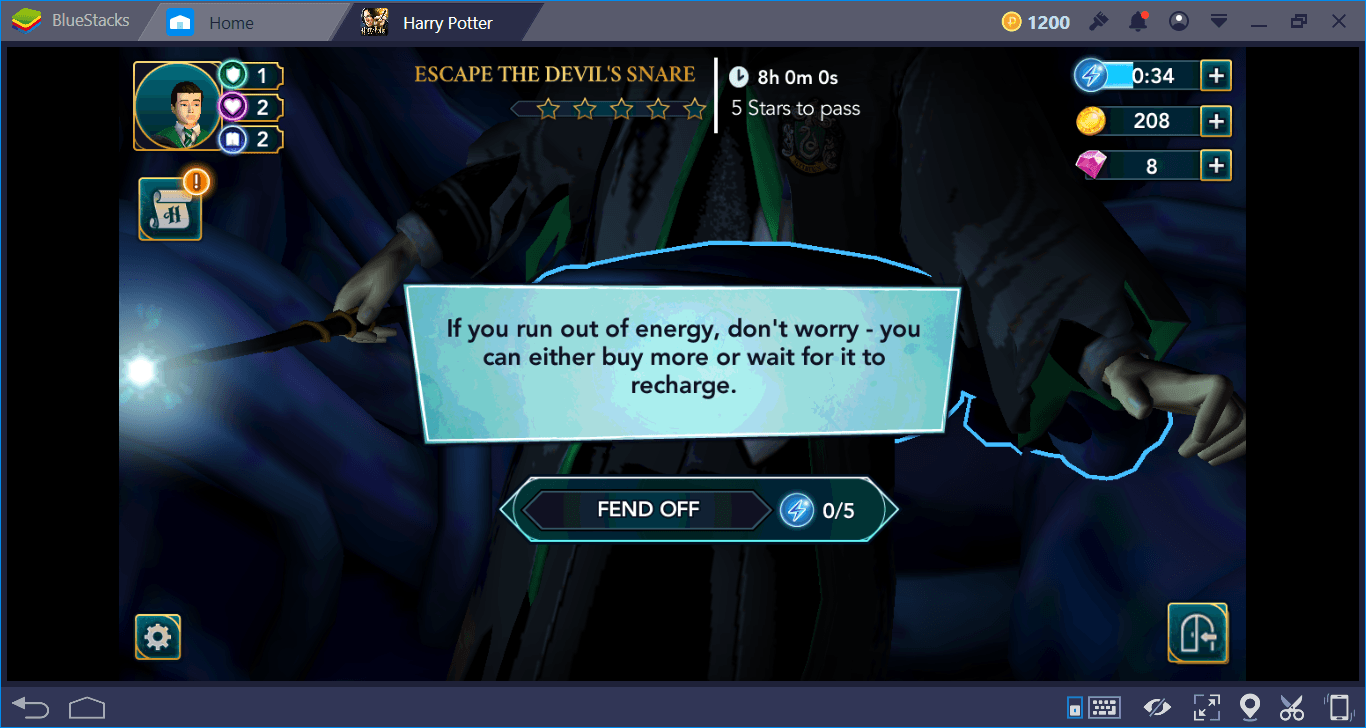 As long as you continue to complete tasks, you will also gain experience points and improve your character's attributes. There are three attributes: Empathy, Courage, and Knowledge. Attributes make your job easier during duels and on some dialog options.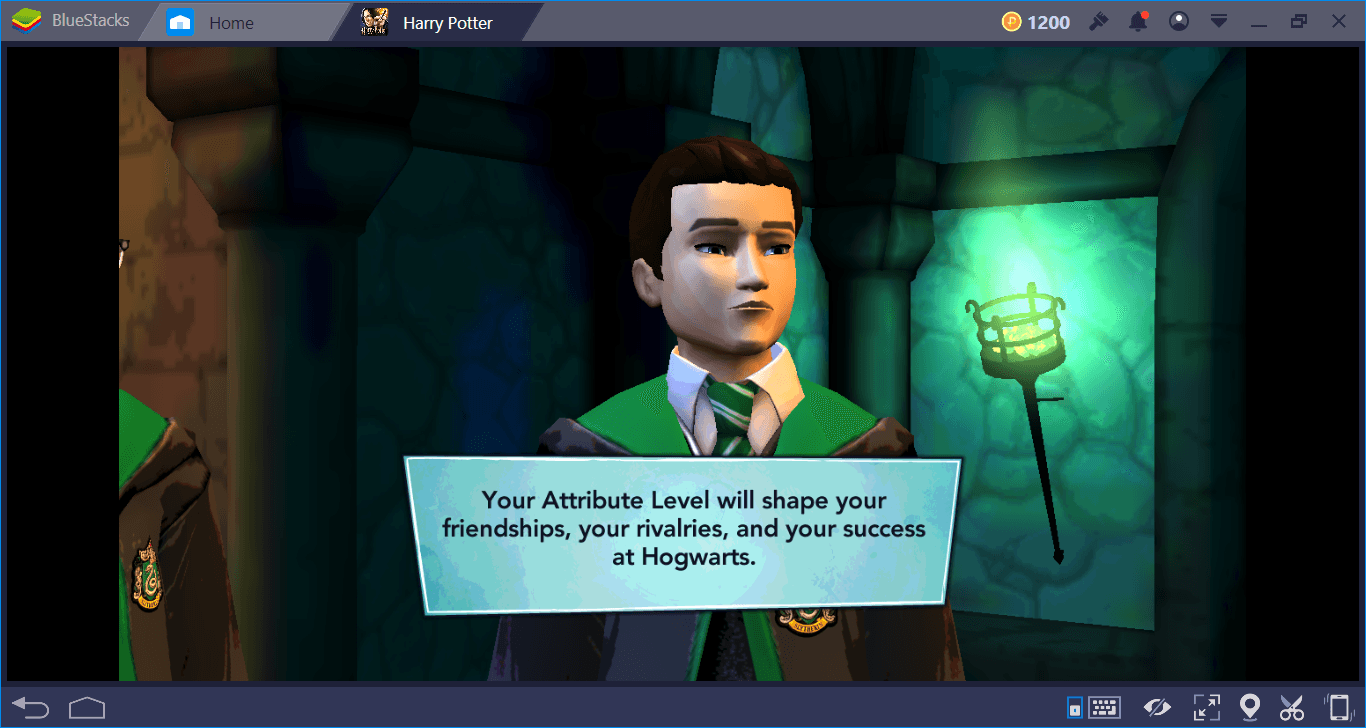 Choices, Houses, and Friends
During the game, you will enter a dialogue with many different characters. There are several options you can choose during the dialogue, and depending on your preference, both what you say and the story change. For example, if you choose the right answers, Rowan becomes your friend in a much shorter period. There are many characters you can be friends with. Finding them and improving your relationships is up to you: Sometimes you can make new friends by playing a game and sometimes choosing the right dialogue options.
Another goal in the game is to get House points. By completing in-game activities and tasks, you can earn House points. With these points, you can make your house more recognizable and become the "hero" of it.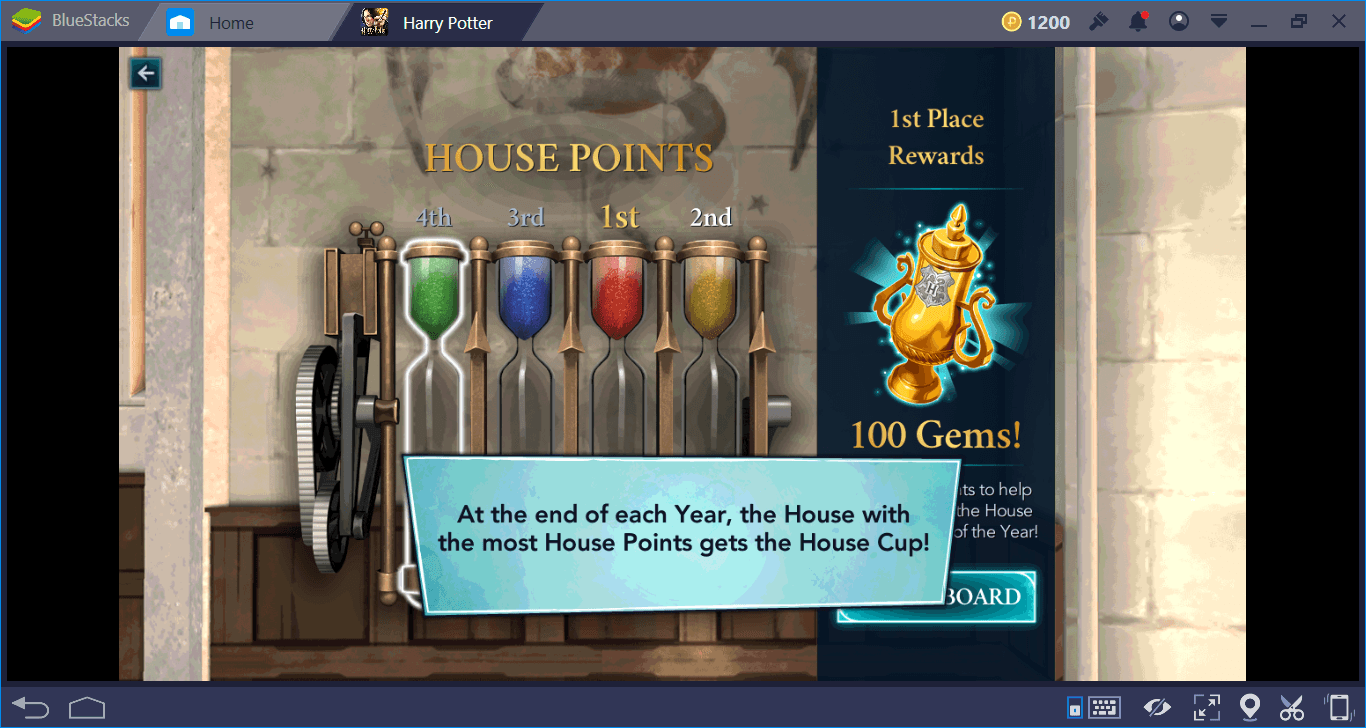 You are now ready to begin your adventure at Hogwarts Academy and you learned what basic game mechanics are. Now, you can start to find out what really happened to your missing brother. Read other guides we've prepared to make your job even easier: If you know what you are doing, you can graduate from Hogwarts much faster!