Game Guides
Heroes War: Counterattack on PC – How to Play Com2Us' Latest Strategy RPG on Your Computer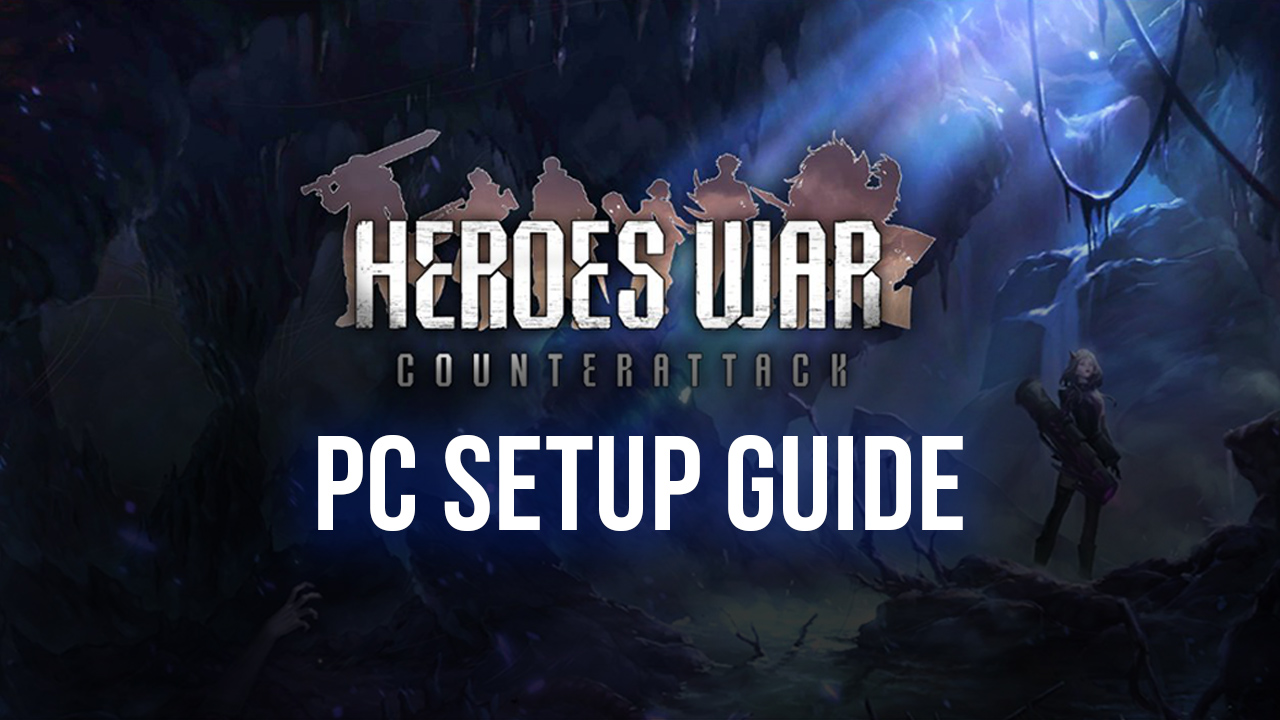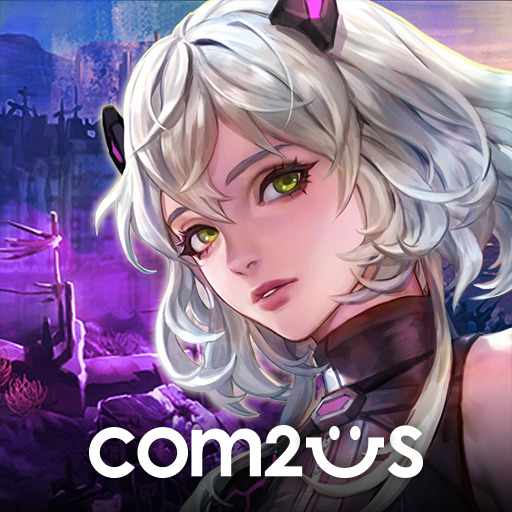 The much-anticipated Heroes War: Counterattack, after a lengthy tease by the folks at Com2Us, is finally available for download on the Play Store. This title is meant to expand the Summoners War franchise by offering a different story set in the same universe as SW, but with a very different setting, as well as innovative combat mechanics.
Heroes War: Counterattack, as we've explained in several articles, is set in a post-apocalyptic world where two powerful groups are vying for dominion. You play as a beginner in the powerful Aslan Mercenaries, a group belonging to the mutated Harz fighters whose superpowers are more than formidable against the experienced veterans from the Union.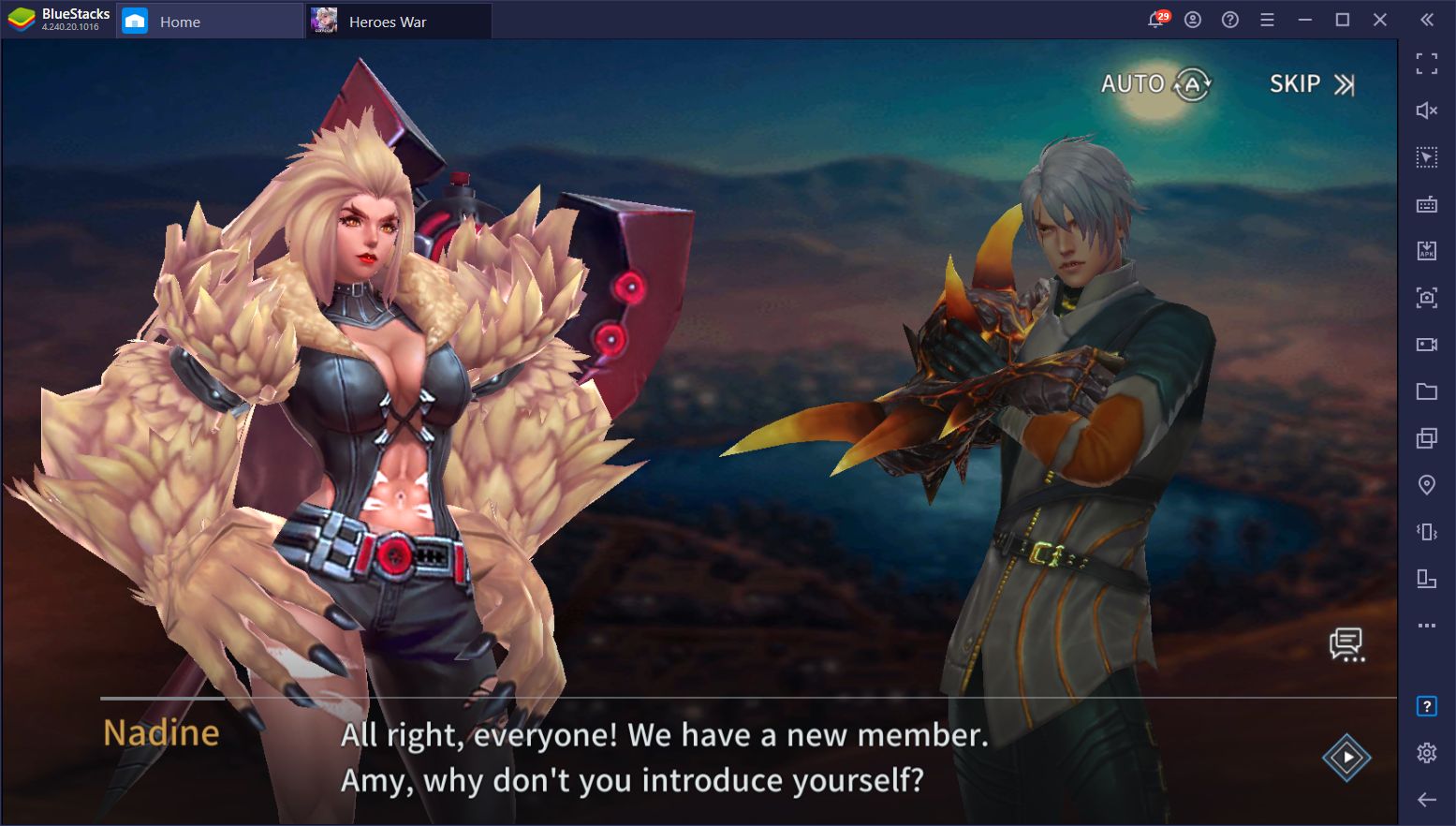 Your objective in this game is simple: Travel the world completing missions and clearing stages alongside your comrades, in order to farm enough materials to recruit more fighters, and progressively unlock more features as the story unfolds. The gameplay loop is identical to the one in Summoners War, though the setting is very different. Also, while SW is a simple turn-based RPG, Heroes War: Counterattack features movement mechanics on every turn, allowing you to both reposition as well as attack with any of your characters. This positioning is crucial since many attacks affect all units within certain areas.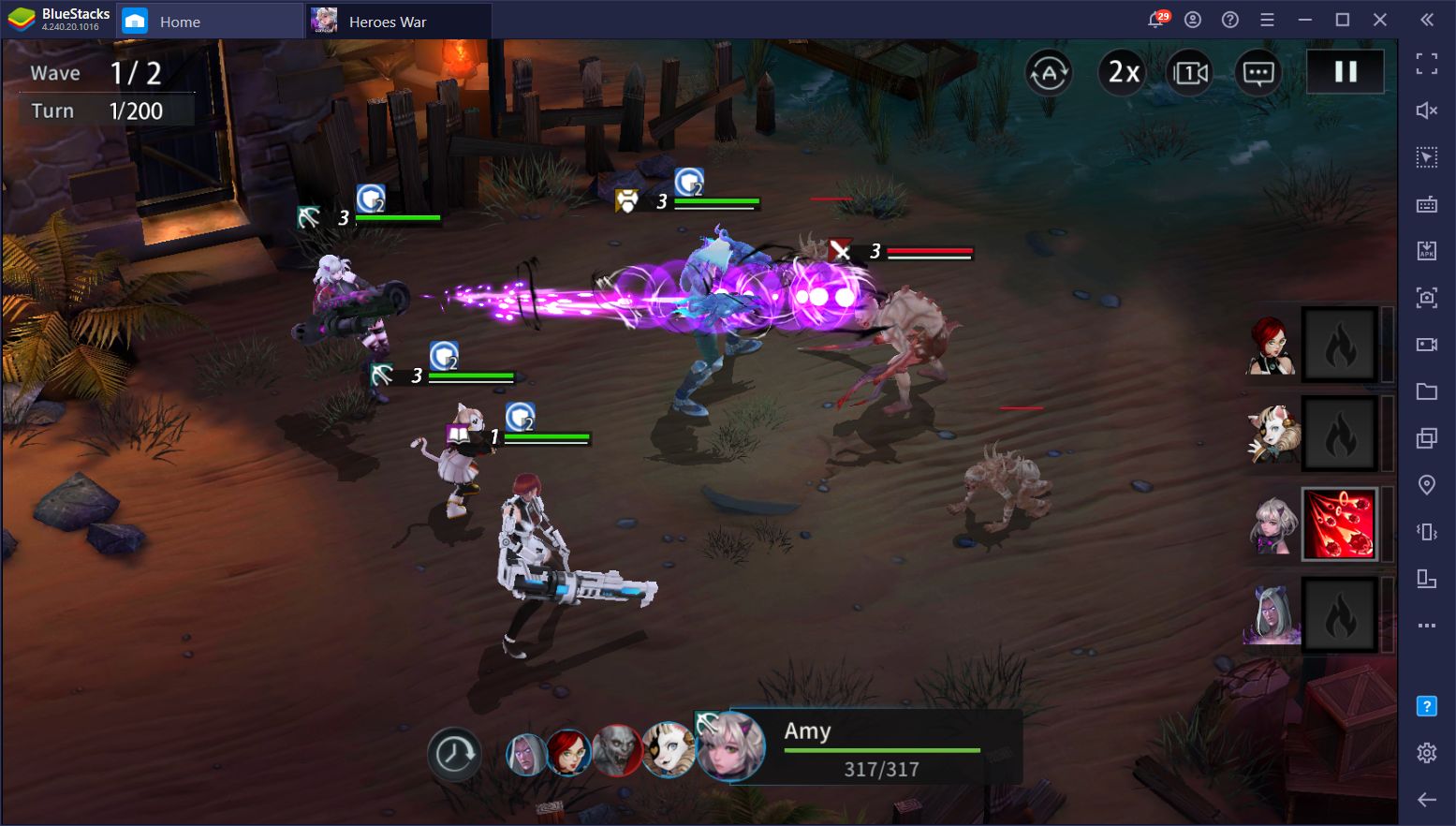 Combat mechanics aside, Heroes War: Counterattack also features excellent graphics. If you saw the cinematic trailer shared a few weeks before release, you could already tell Com2Us wasn't sparing any expense with their new games, and the character models, animations, and other visual aspects of HW definitely corroborate this. In this sense, if you want to get the best experience with this game, you'll definitely want to play it with the best graphics and controls, something that, unless you have an expensive phone, will be unattainable.
When it comes to phone games, most users have to conform to either having good graphics but laggy performance, or good performance but sub-par graphics. However, if you play Heroes War: Counterattack on PC with BlueStacks, you'll have the best of both worlds: Great graphics, animations, and the best performance, all without the drawbacks of phone gaming such as battery usage and overheating.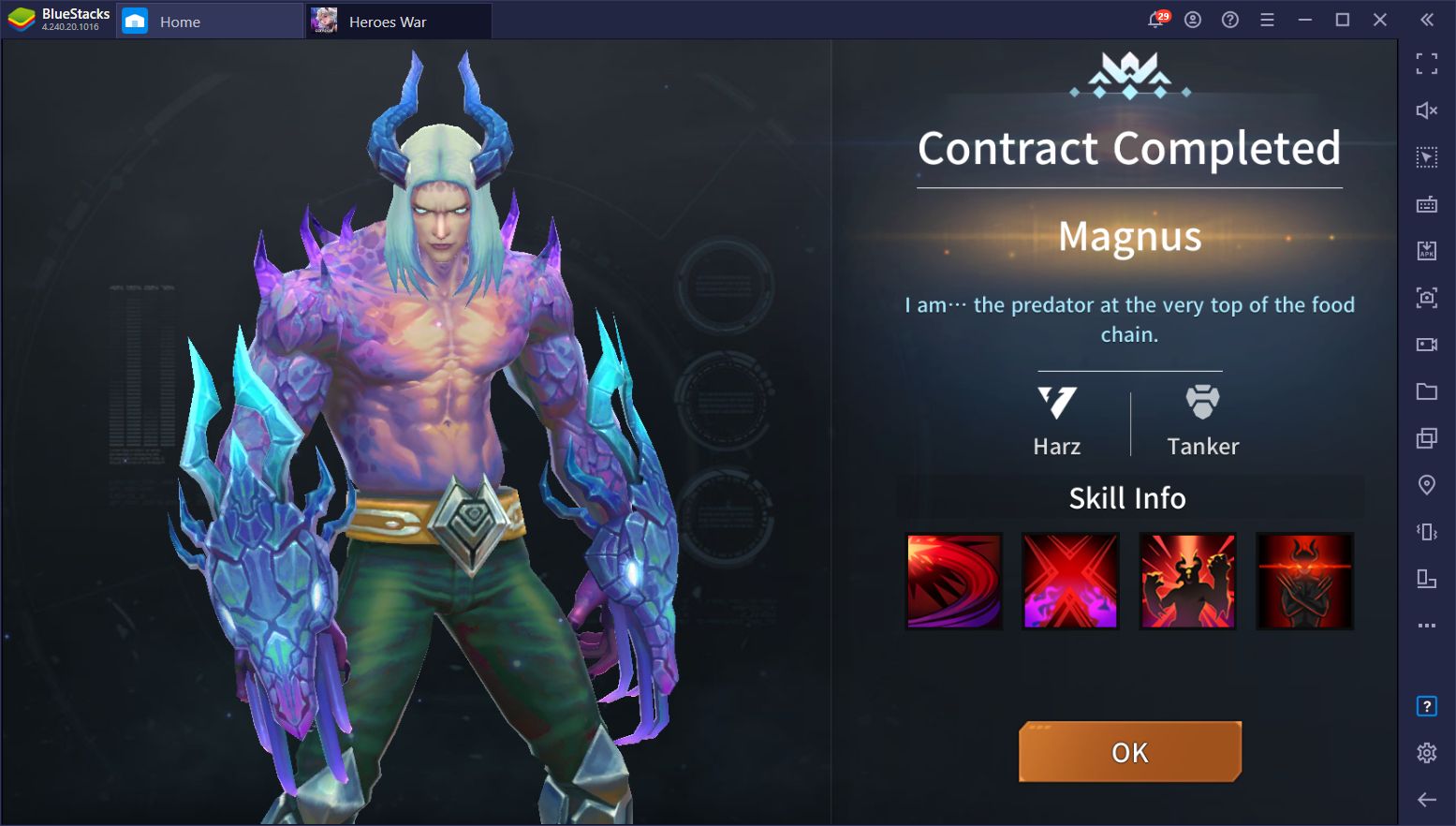 Installing and Playing Heroes War: Counterattack on PC With BlueStacks
Getting Heroes War: Counterattack to run on your PC is very simple and can be achieved through the following steps:
Download and install BlueStacks on your PC.
Complete Google Sign-in to access the Play Store, or do it later.
Look for Heroes War: Counterattack using the search bar on the top-right corner.
Click to install Heroes War: Counterattack from the search results.
Complete Google Sign-in (if you skipped step 2) to install Heroes War: Counterattack.
Click the Heroes War: Counterattack icon on the home screen to start playing.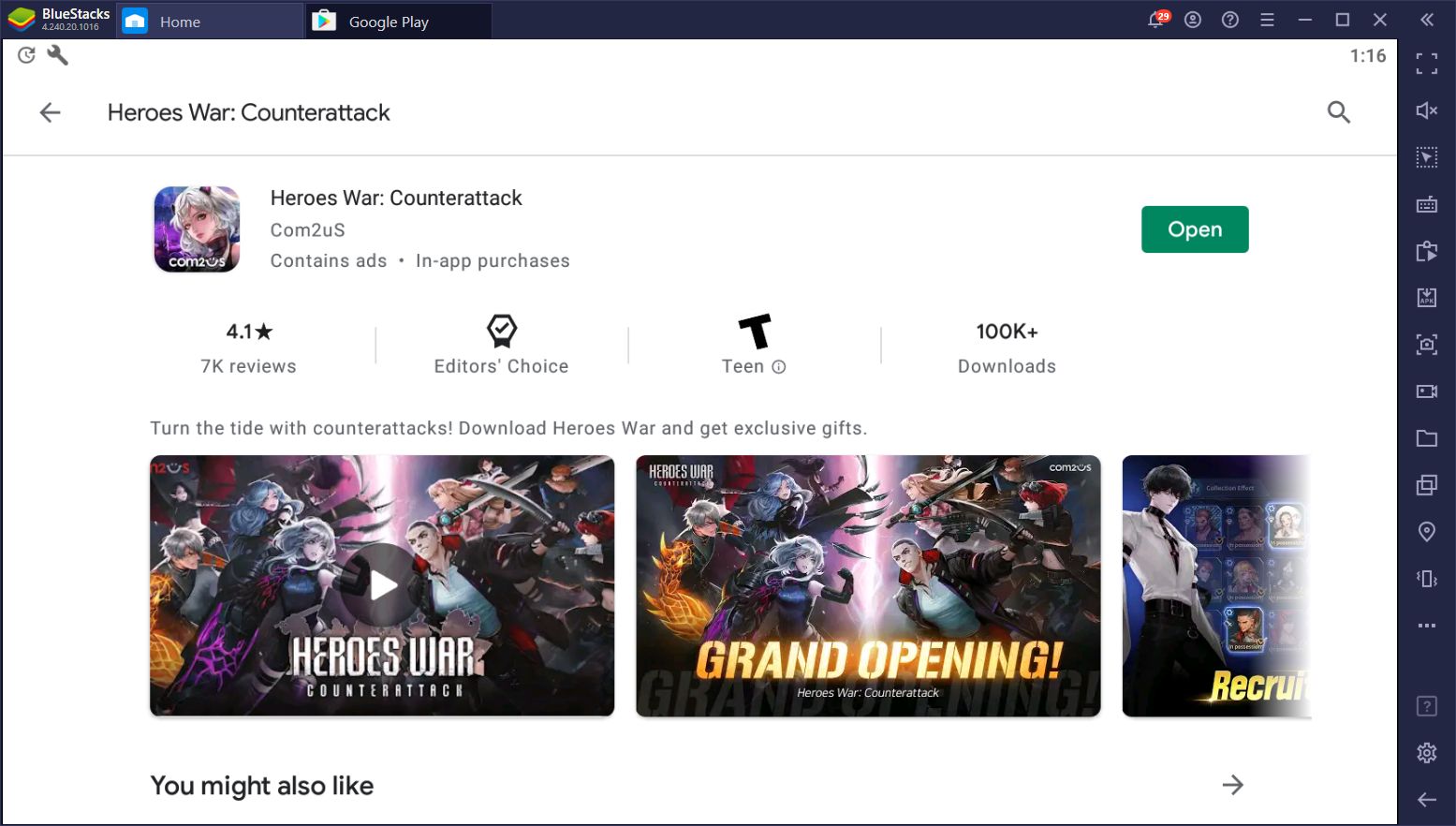 This entire process takes only a few minutes, or perhaps even seconds if your internet connection is fast enough. Most of the installation is automated as BlueStacks will do most of the heavy lifting for you. And at the end of the day, you'll be able to enjoy the new Heroes War: Counterattack on your computer, with your large monitor, mouse and keyboard support, and access to the plethora of tools that our Android emulator has to offer.
Let us know if you have any questions about the installation process in the comments below!