Game Guides
Heroes War: Counterattack on PC – How to Use BlueStacks for Easy Rerolls and Improved Controls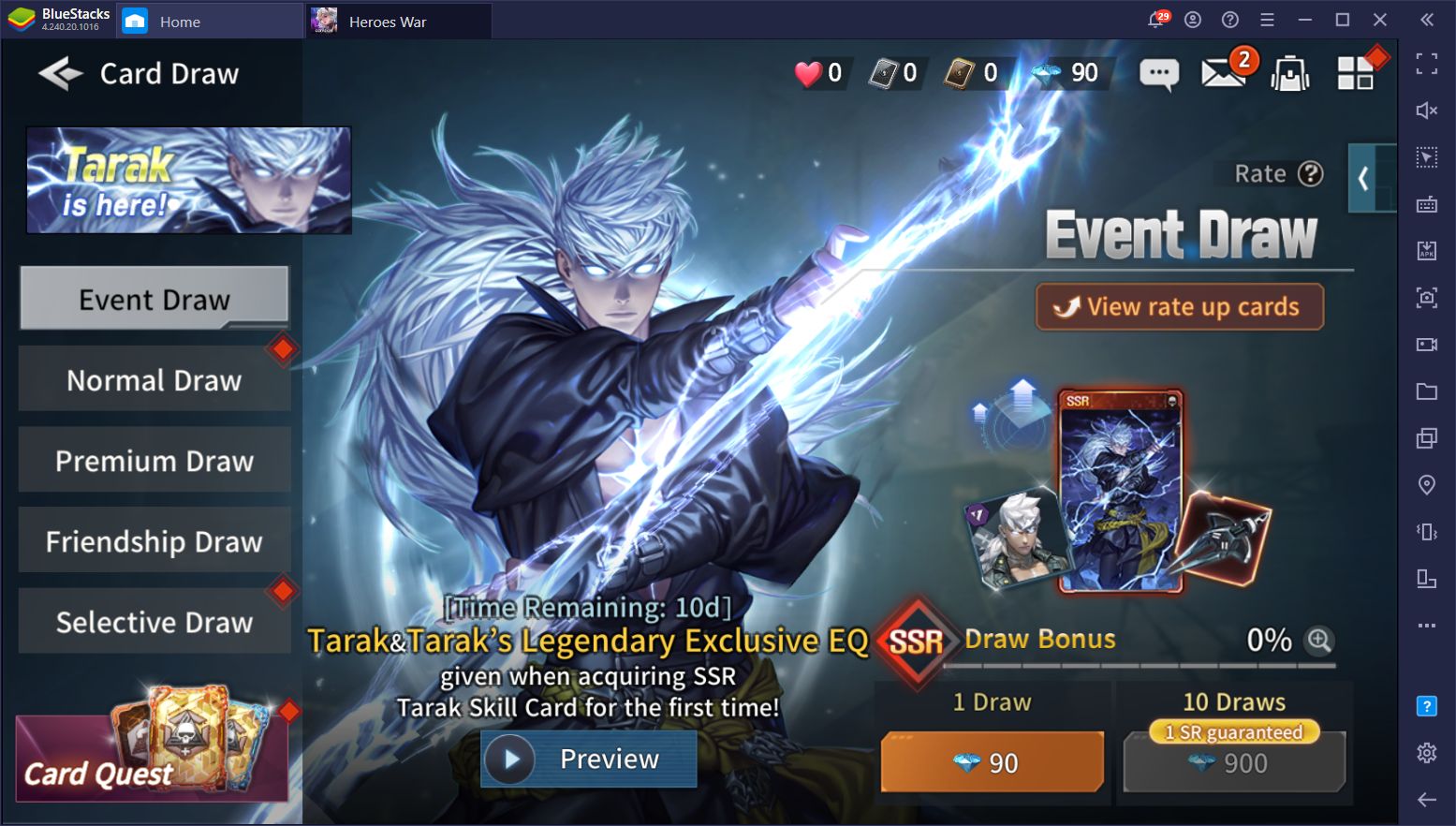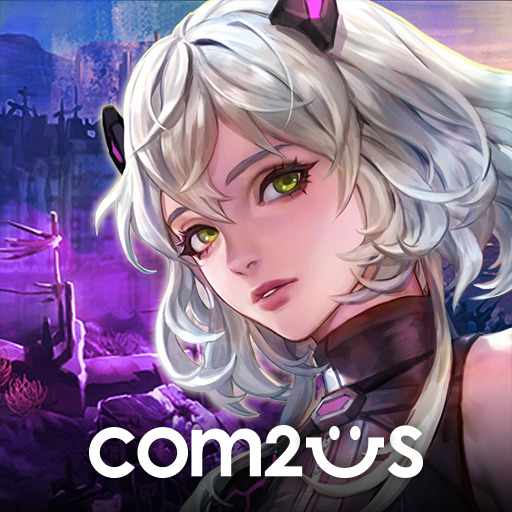 Heroes War: Counterattack launched a few days ago and, as a game developed and released by the same team behind Summoners War, it's an absolute sensation to play. The game is a gacha RPG with turn-based combat, which is certainly nothing new for the mobile platform. However, it features several combat elements that add much-needed depth to the gameplay, making it stand out among the rest.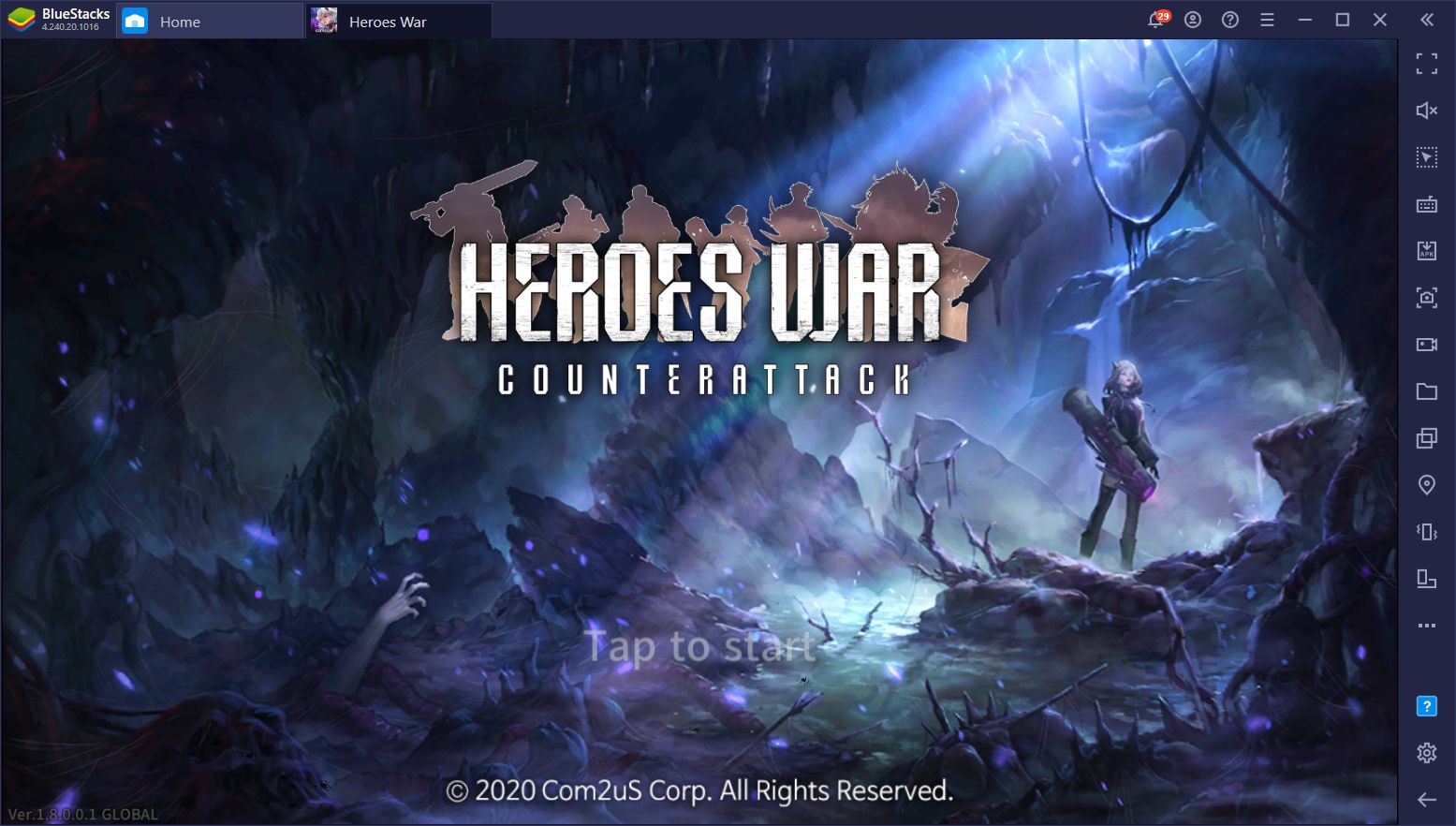 Like with other games in the genre, most of your time in Heroes War: Counterattack will be spent either completing story missions to advance in the plot and unlock more features, or farming dungeons and completing challenges to obtain materials needed to summon more skill cards, which are this game's version of summonable upgrades. In this sense, the basic gameplay loop is quite easy to understand, and simply requires players to be diligent in completing their daily tasks in order to progress at a steady pace.
Why Play on PC?
Even though the game is quite fun and easy to grasp, however, you can still improve it and make the grind even easier on yourself by playing Heroes War: Counterattack on PC with BlueStacks. With our Android emulator, you can enjoy your favorite mobile games on your computer, and with all the benefits that come from it such as playing on your big computer monitor, using your mouse and keyboard, and with the best graphics and performance that your superior PC hardware can provide.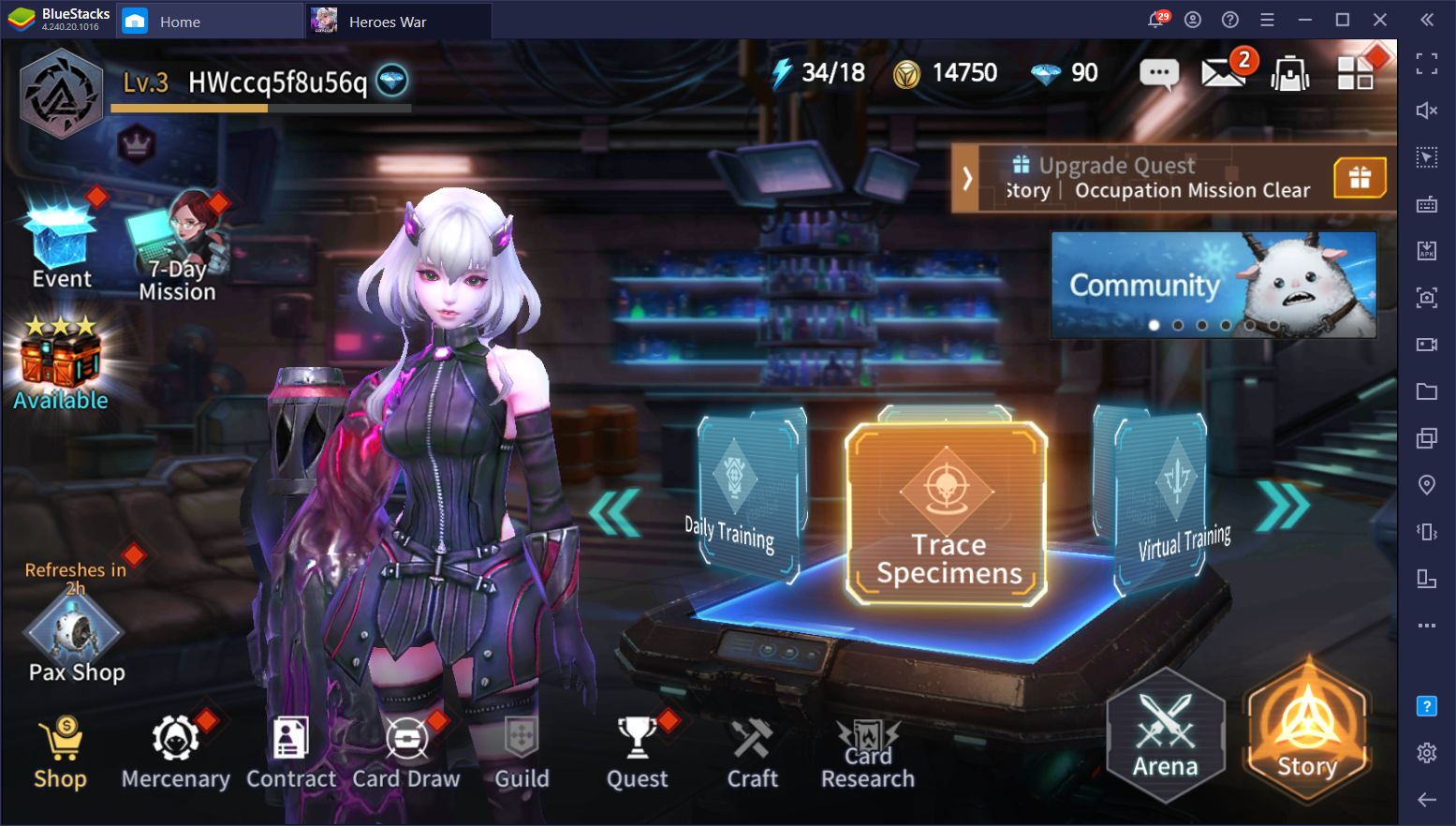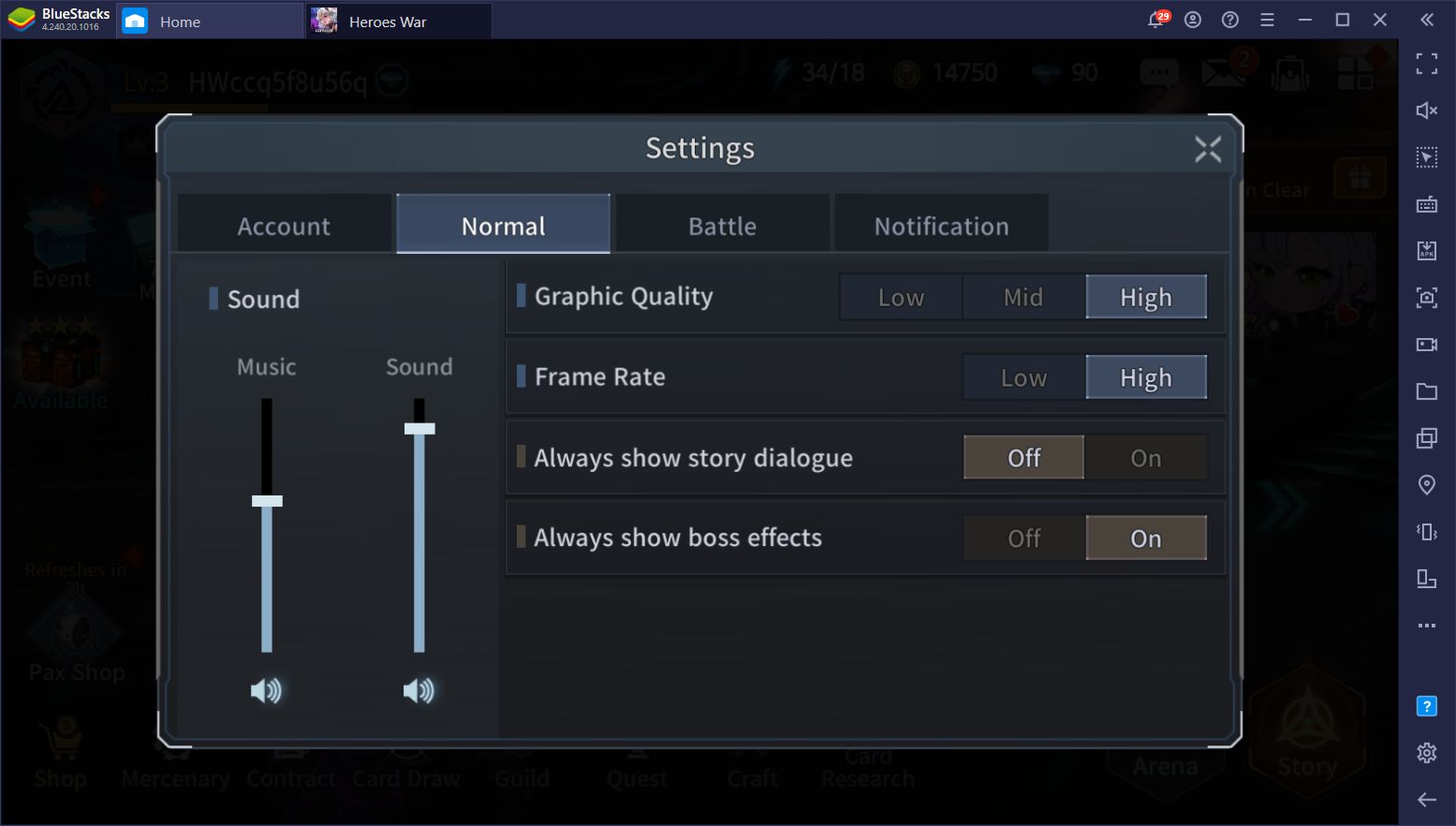 And what's more, our app player also has several exclusive tools that you won't find anywhere else, and that let you significantly enhance, or even automate, a great chunk of the game, allowing you to get the best cards or beat the toughest challenges without breaking a sweat.
In this article, we'll be showing you how to use our BlueStacks tools to enhance your experience in Heroes War: Counterattack. If you haven't installed it yet, we suggest reading our BlueStacks installation guide for this game before proceeding.
Let's get started!
Reroll With Ease Using the Instance Manager
First and foremost, one of the best ways to ensure you have a good playthrough is by summoning the best cards in the game from the very beginning. Unlike other gacha games, the characters in Heroes War: Counterattack aren't unlocked through random rolls, but by completing certain objectives. You can check the conditions for unlocking characters in the Contracts menu in-game.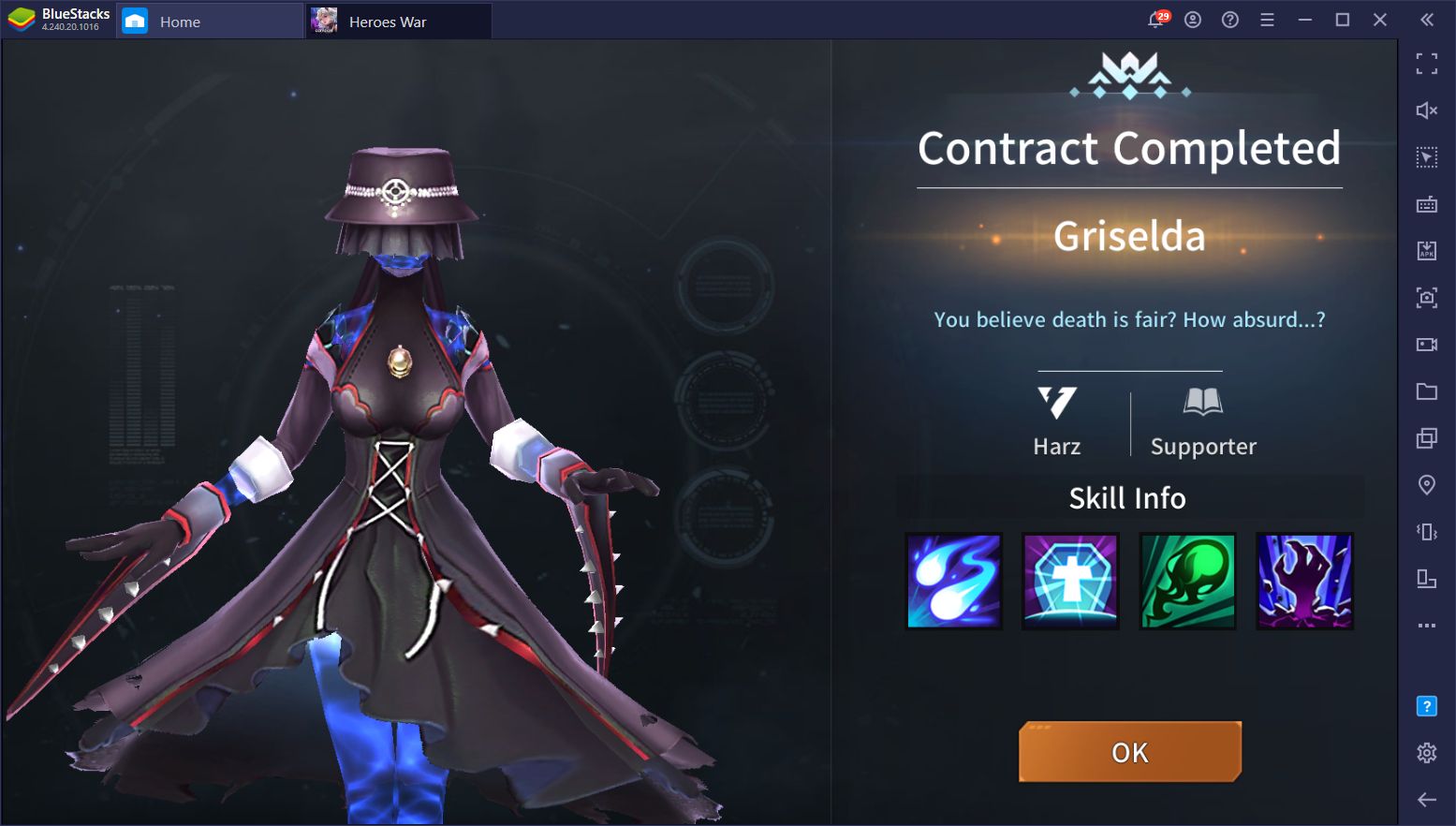 The Cards, however, are your best source of upgrading your characters as, when equipped, they can bestow powerful boosts to their stats, or grant new skills outright. These cards are obtained from the Card Draw feature, which is this game's equivalent to the gacha summoning system in others. In this sense, the results are completely random – you'll never know what you're going to get.
Regardless, due to the massive boosts that a good set of cards can give you, we strongly recommend rerolling in Heroes War: Counterattack if you want to get a good start. Check out our tips and tricks guide for this game, where we shared a step-by-step process on how to reroll in it.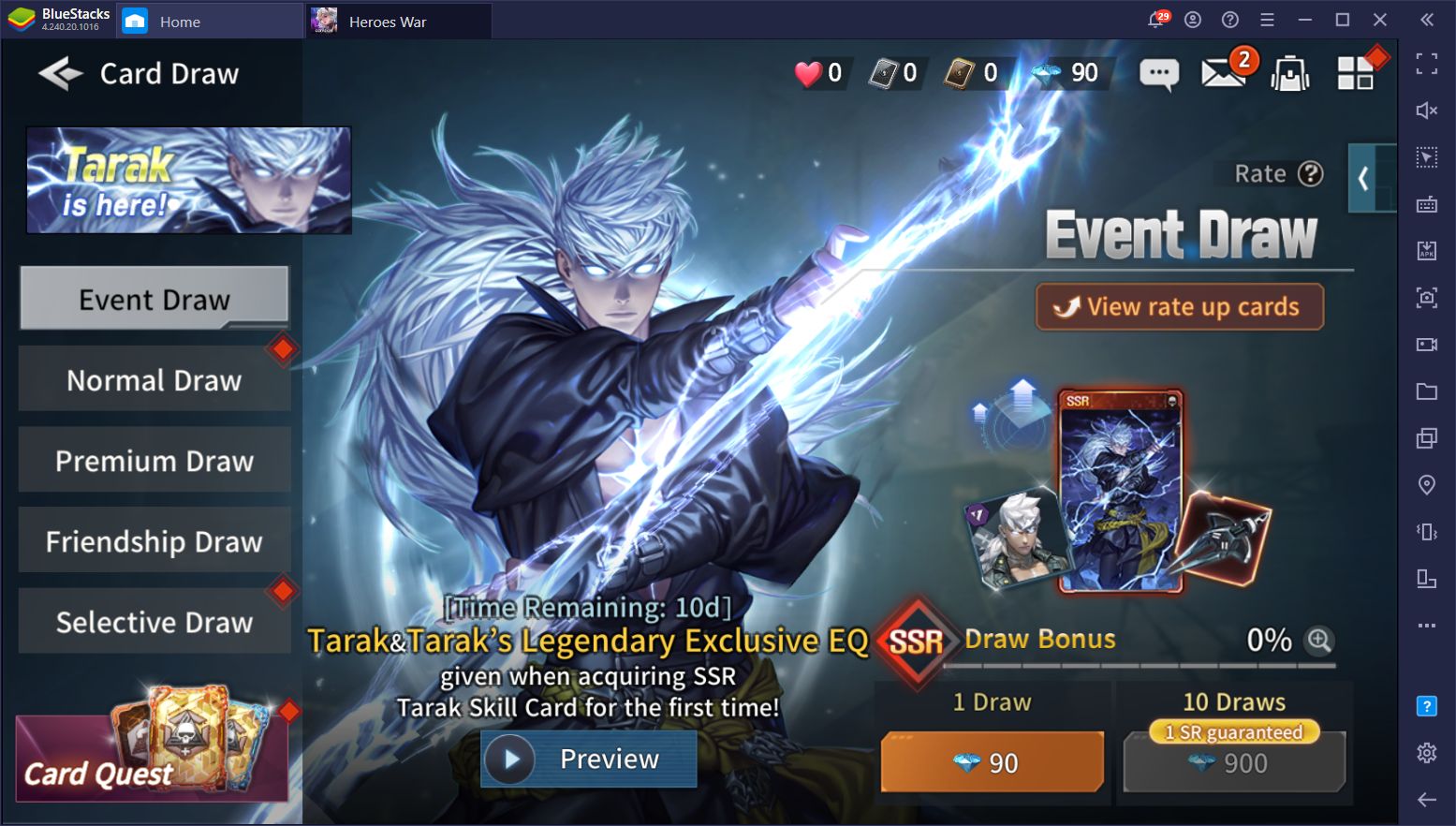 While rerolling is a great way to get a good start, however, it can take quite a bit of attempts in order to get good cards. And while the process is quite fast in Heroes War, taking only 10 to 15 minutes per run, you'd still be limited to doing one run at a time – unless you play on PC with BlueStacks, that is.
Our Instance Manager tool allows you to create multiple instances of BlueStacks and use them to access the same on different accounts simultaneously. For Heroes War, this means that you'll be able to reroll on several different windows, and pull lots of cards per run, instead of limiting yourself to one attempt at a time. Imagine rolling on 3 or 4 different accounts at the same time – while it won't help to increase your odds of getting the best cards on every attempt, the fact that you'll be rolling much more will definitely expedite the process.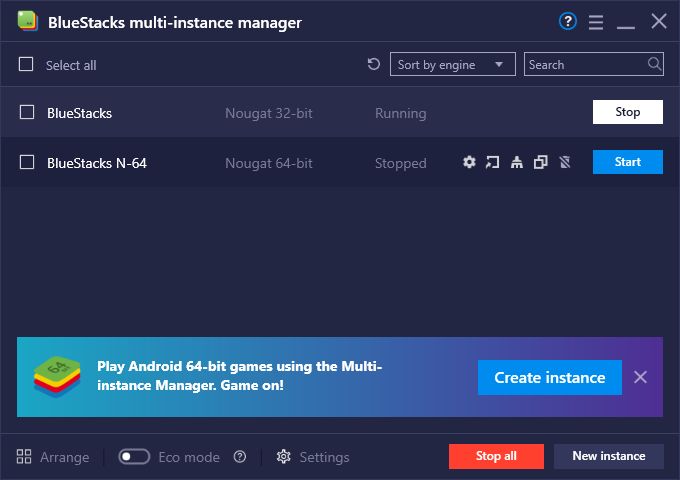 If you add the Multi-Instance Sync tool to the mix, you'll be able to reroll on multiple accounts, only by controlling your main window. The way this tool works is that, once activated, all the actions that you perform on your main window will be mirrored on all other active instances. In this sense, by playing on a single instance, you'll be progressing on all your different accounts, without the extra effort.
Move and Attack With Precision Using the Keymapping Tool
Heroes War: Counterattack is a turn-based RPG with a unique twist. While the characters on the stage take turns attacking, this game also has movement-based mechanics. In this sense, your character can reposition within a limited area on every turn, either to get in range to attack the enemy, or to spread out from their allies to avoid taking AoE damage. In other words, you need to pay attention not only to your units' attacks and stats, but also to their positioning at all times.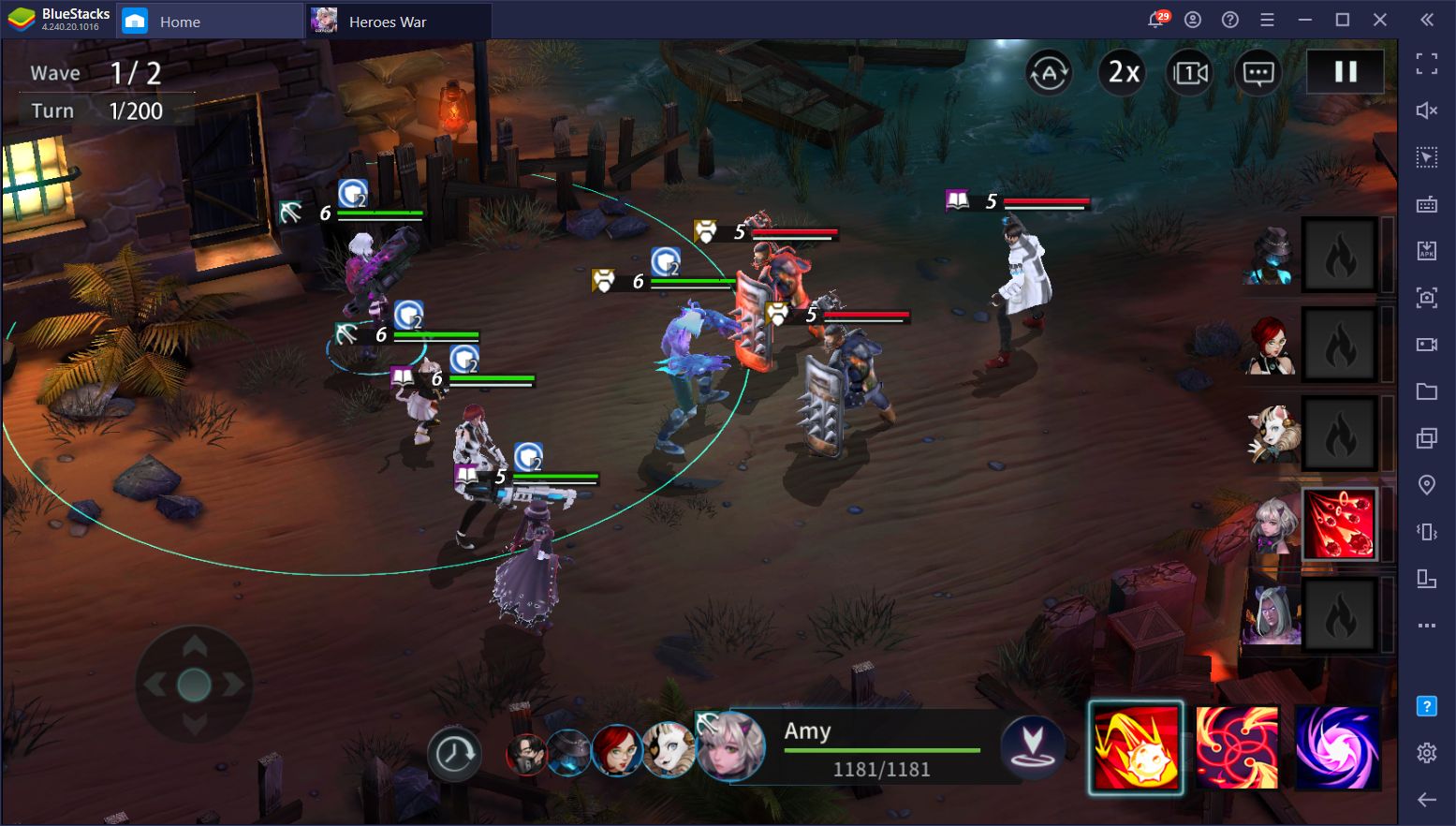 With the BlueStacks Keymapping Tool, you can create versatile control schemes for any game, including Heroes War, allowing you to use your keyboard to access various options and actions in-game, without having to manually click on everything. In this sense, you can move in combat and target your enemies without precision by using your mouse and keyboard, instead of using those pesky touchscreen controls.
You can access the Keymapping Tool by pressing Ctrl + Shift + A, through which you can customize the existing controls, or even add new bindings if necessary.
With BlueStacks, you not only will enjoy Heroes War: Counterattack with the best possible graphics and the smoothest framerates, but you'll also have access to exclusive tools to improve your experience with the game.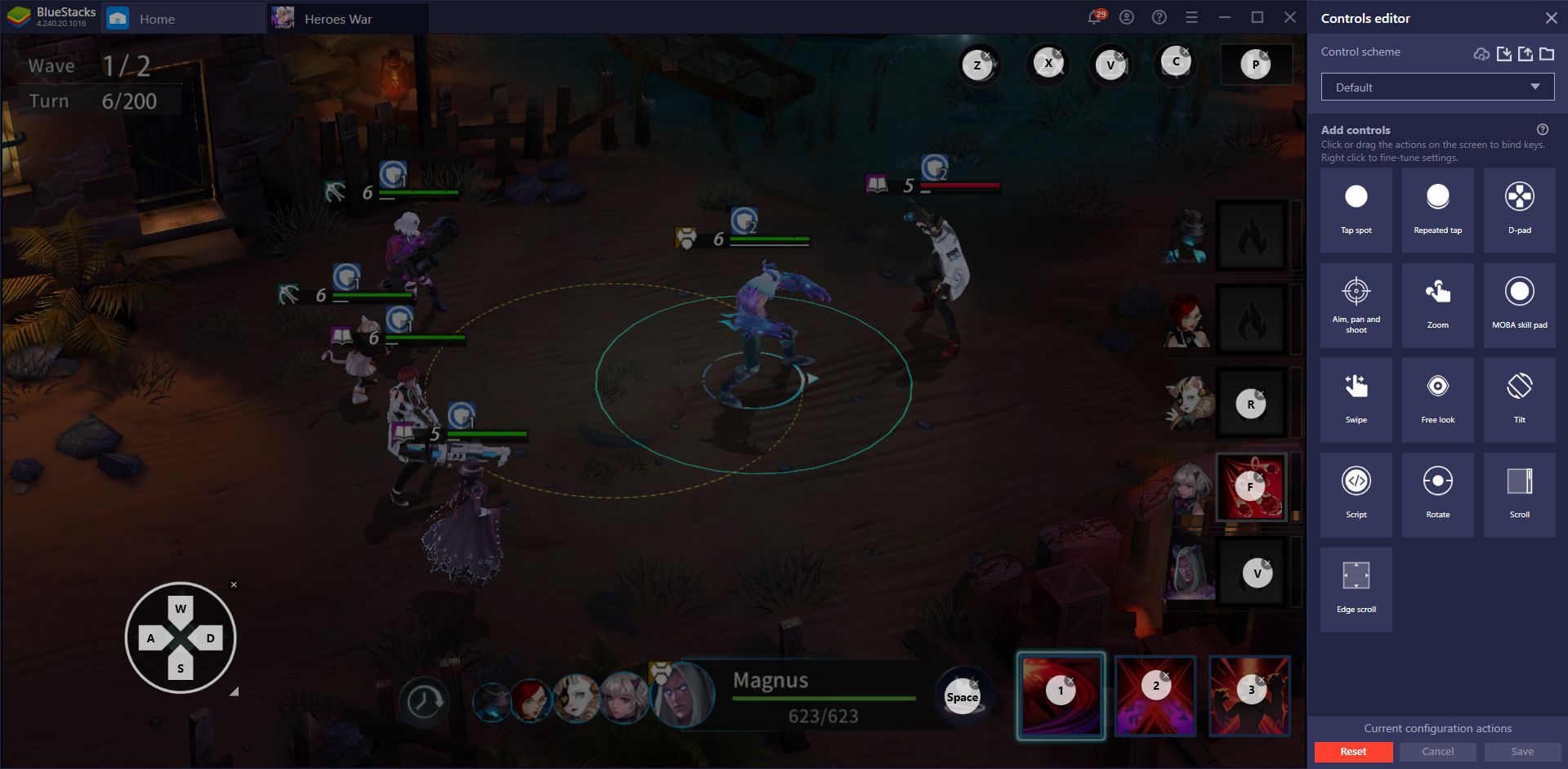 Especially when it comes to getting a headstart, the Instance Manager will be the best choice for getting the best cards from the very beginning. And with the Keymapping Tool, all your battles will be much more enjoyable by allowing you to move your characters with the WASD keys and access your skills via your keyboard, as well.
If you have any other cool ways to use our BlueStacks tools when playing Heroes War: Counterattack on PC, feel free to share them in the section below!