Game Guides
Idle Arena: The Five Realms on PC – How to Improve Your Rerolling and Other Aspects With our BlueStacks Tools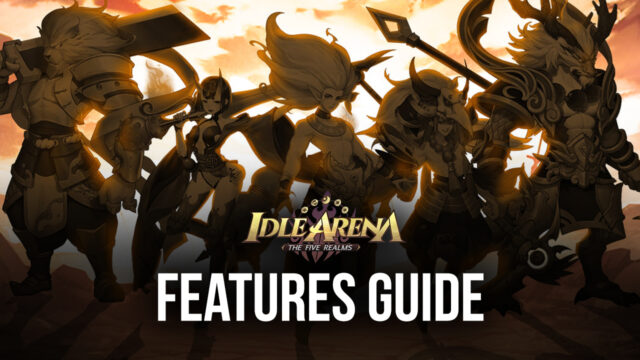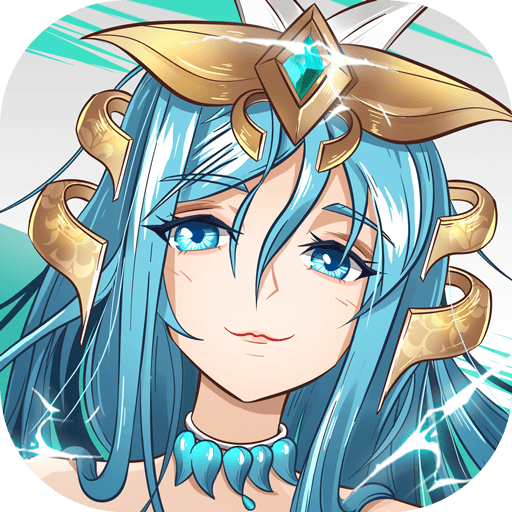 Idle Arena: The Five Realms is an awesome idle RPG designed to cater to every kind of player. Whether you're the hardcore enthusiast who spends hours every day working to build the perfect team, or the casual gamer that likes to spend a few minutes of free time checking up on your team and progressing through a few stages, the idle grinding system in this game ensures that there isn't too wide of a gap between the players, regardless of how much they actually play.
Nevertheless, even with this great system in place, you'll still need to spend some time actually playing the game if you wish to keep up with the most committed players. Sadly, not everyone has the same amount of free time nor disposition, which is precisely why you should play Idle Arena: The Five Realms on PC with BlueStacks, as our Android app player has all the tools you could ever need to quickly progress through the game, and even to unlock the best heroes from the beginning.
In this guide, we'll be showing you a brief overview of the BlueStacks tools that could help to enhance your experience with Idle Arena on PC, as well as how to use them effectively in-game.
Automate Story Progression With the Macro Recorder
Idle Arena is quite particular in that most of its gameplay is automated. In fact, even when you're not playing, your characters will continue fighting and grinding for resources and other valuable goodies. This degree of automation extends somewhat to the battle system, where your characters take turns attacking automatically, and even use their skills without any form of user input. Because of this, the only thing you ever really need to do to progress is click on the "Next" button after beating a stage to proceed to the next one, or the "Challenge Boss" button if you're on the training screen and want to fight in the current stage.
It doesn't really make much sense to have such automation features, but still having to sit there, essentially clicking on "Next" and just watching your team have all the fun. For this reason, you can take your automation even further with the BlueStacks Macro Recorder, and completely automate your story progression, without ever having to lift a finger.
You can access the Macro Recorder by pressing Ctrl + Shift + 7. In this new panel, you can view your created macros, as well as start recording your very own by clicking on "Record new macro". Once you click on this button, you'll immediately be taken to your main BlueStacks screen, after which you can start recording your keystrokes, swipes, and clicks. Once you're done recording your macro, just click on the Stop button on the upper right and then give your new macro a key assignment. From that moment, every time you press the registered key, the corresponding macro will play out with 100% accuracy.
In the Macro Recorder panel, you can also click on the gear icon beside each macro to customize their behavior. This is useful for when you want your macros to loop a certain number of times, as well as when you want to configure a delay between each automatic usage, or even when you want to make it so that the selected macros run as soon as BlueStacks starts.
For Idle Arena, if you create a macro to automate the progressing through the story missions, you can set it to repeat as many times as you want, which will let you essentially progress through the game automatically, until you eventually reach a mission you can't beat. With proper usage, you can automate your progression in this game, even while your emulator is minimized to the background and you're using your PC for something else.
Speed Up Your Rerolling With the Instance Manager
Even though most of your battles in Idle Arena will be automated, you still have to worry about properly assembling and equipping your teams, otherwise you'll be stuck trying in vain to defeat the toughest bosses and enemies. However, to stand a chance in this game, it's often not enough to just upgrade your existing roster, but to actually unlock a few good characters that will help to carry you through the main story missions. Sadly, unlocking new characters in this game is achieved mostly through the gacha summoning feature, which means that you will never know what you're going to get, and unlocking the best characters can take countless attempts and time,
To get a good start in Idle Arena, many players opt to reroll, which is a process used for unlocking good heroes from the beginning of most gacha games. This method essentially revolves around starting a new game, progressing until you can get the first few free summonings, and then restarting if you don't get the heroes you're looking for. The idea is to restart as many times as necessary until you get the target characters, which can obviously take a long time, especially in games like this one where there are hundreds of unlockable characters.
While BlueStacks can't help to increase the odds of receiving specific characters in Idle Arena gacha, you can use the Instance Manager to reroll on several accounts at the same time, which will increase the number of summonings within a certain period. This will significantly speed up the rerolling process since you'll be pulling more characters.
You can access the Instance Manager by pressing Ctrl + Shift + 8. In this new panel, you can click on "+ Instance" to create as many instances as your PC can handle. Afterward, by following the steps in our Idle Arena: the Five Realms PC setup guide, you can install the game on each instance and start rerolling on all your accounts simultaneously.
With BlueStacks, you can not only completely automate the story progression and other elements in Idle Arena, but you can also unlock the best characters in the game in record time.