Game Guides
Idle War: Legendary Heroes – Daily To-Do List for Faster Progression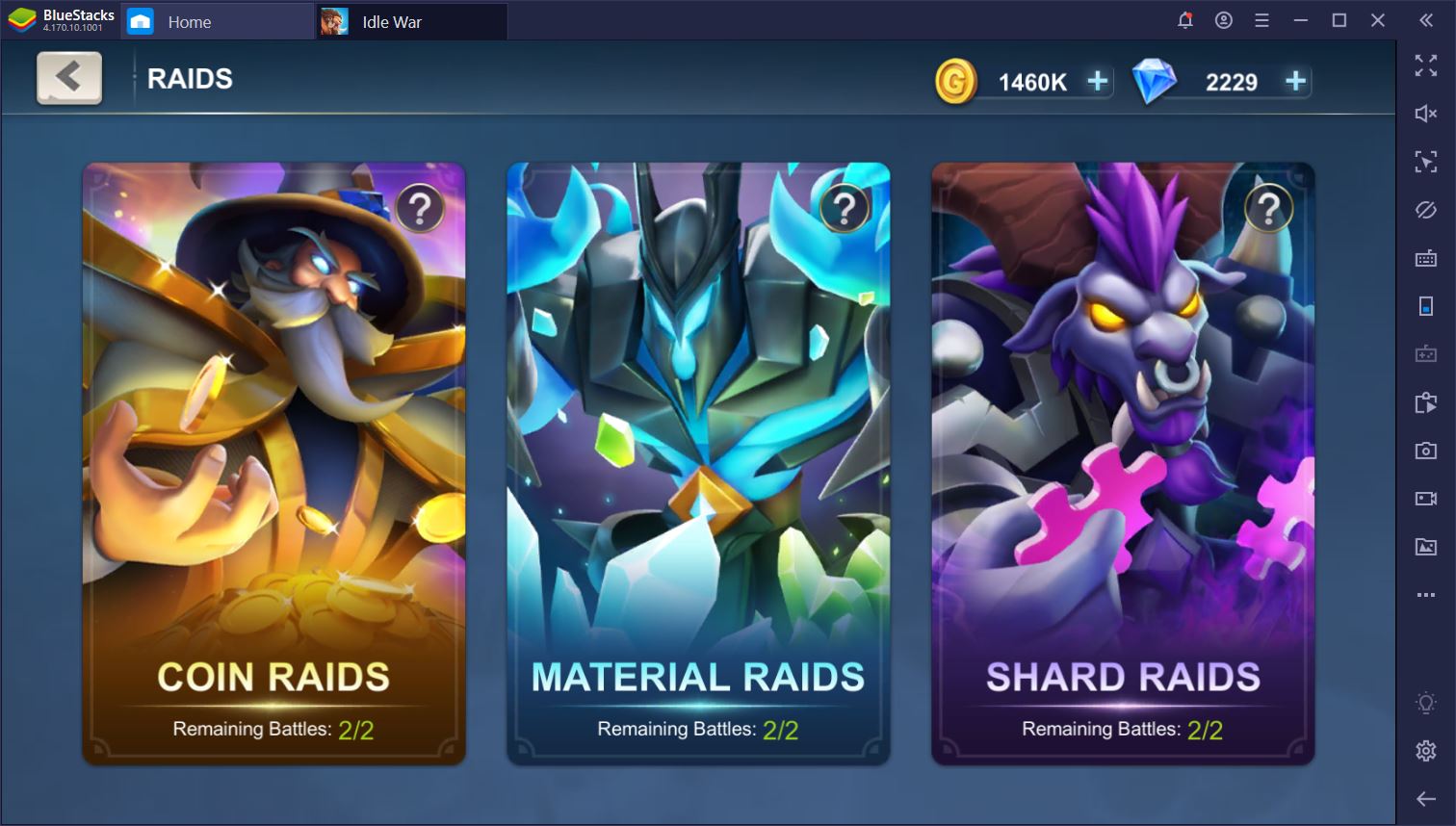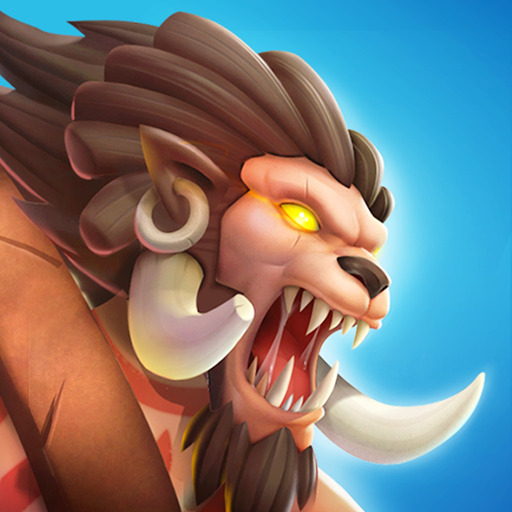 Idle War: Legendary Heroes sets new players off to an explosive start, but the game is slow and steady overall. Your main goal is to log in on a daily basis and complete a number of essential tasks that offer significant rewards. Over the course of a week, you can put together a handsome pool of resources and slowly but surely level up your core heroes.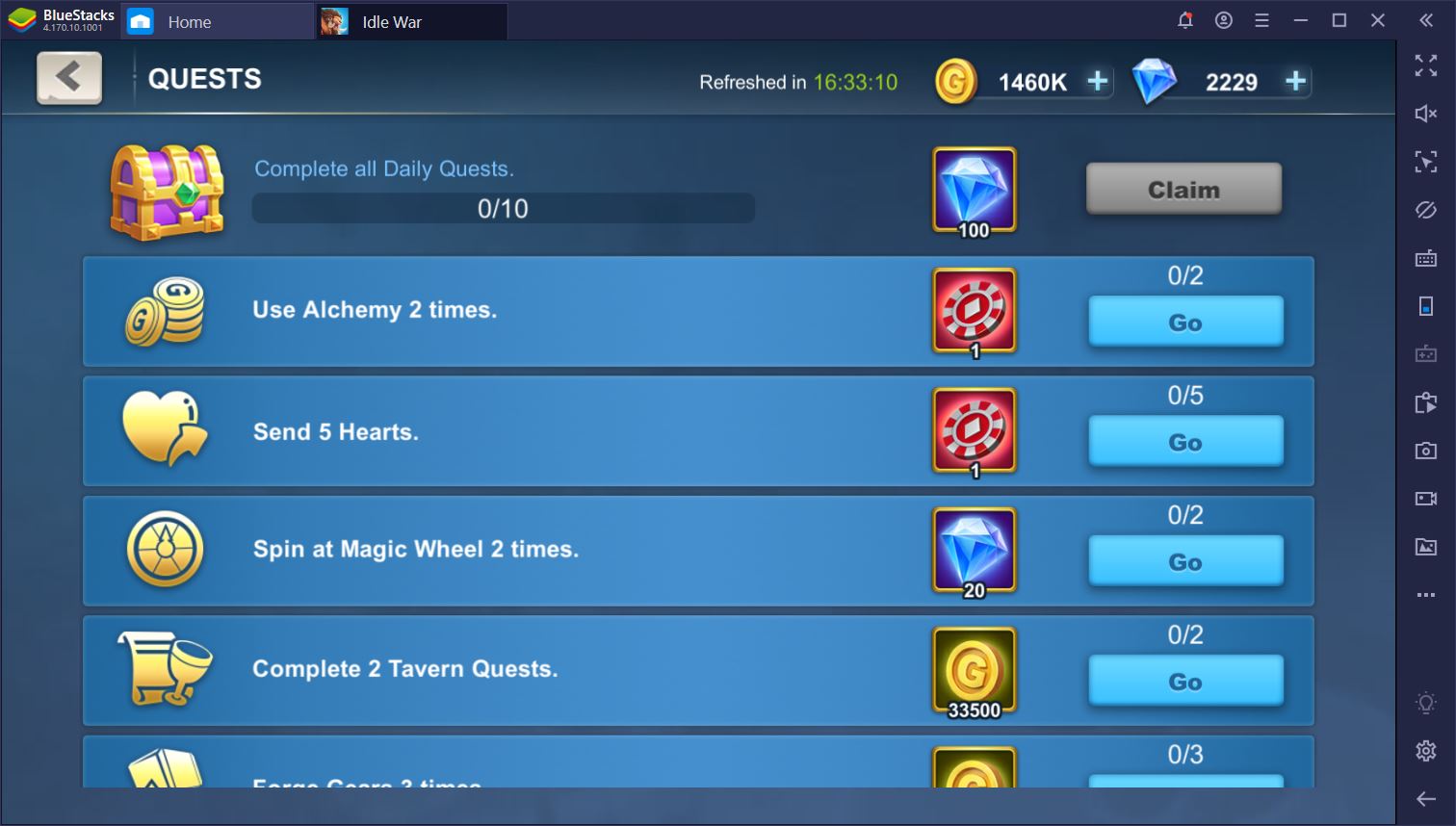 Consistency is the name of the game, so you don't want to let rewards slip between your fingers on a daily basis. To this end, we've come up with a list of things you absolutely should do every day in order to speed up your progression. Most of them take only a couple of seconds to complete if you know what you're doing, so you generally won't need more than 30 minutes to go through the entire list.
1. Claim Your Auto-Battle Rewards
This one is an obvious one, but there are two things you should remember about auto-battle rewards:
First, resources will only accumulate for a maximum of 10 hours. If you don't log in and pick them up during this time, you're basically wasting materials.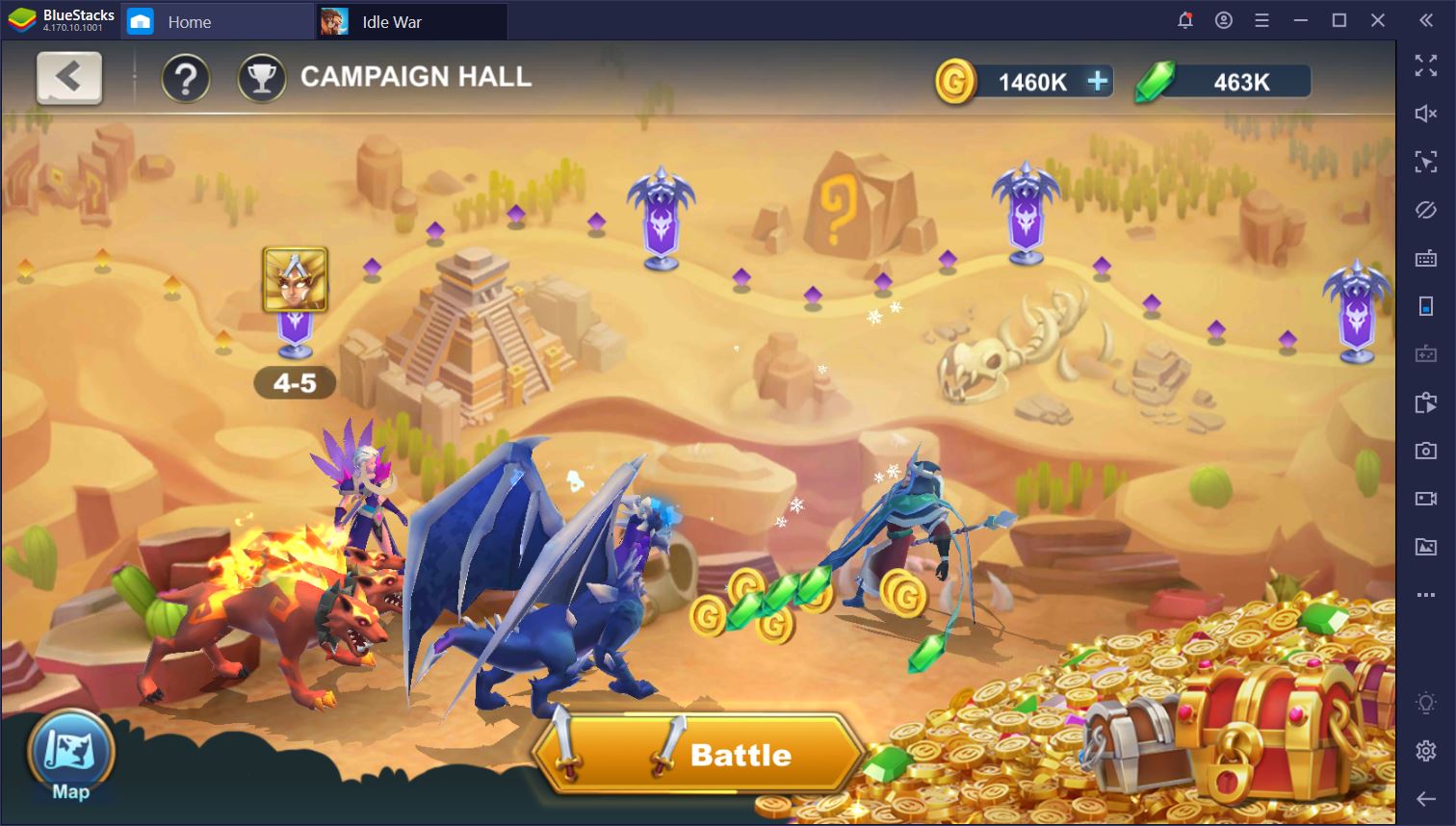 Second, you actually need to pick up auto-battle rewards five times each day in order to complete a daily quest. This won't take you long since you can basically spam the chest once every few seconds, but it's an important step to remember because the quest is one of the few ones to award Diamonds for completion.
2. Spin the Magic Wheel
The Magic Wheel can drop anything from coins to hero upgrade materials and unique hero fragments, so it's definitely worth checking it out on a daily basis. You need one ticket per spin, which the game will tell you to purchase with Diamonds. You don't have to, though.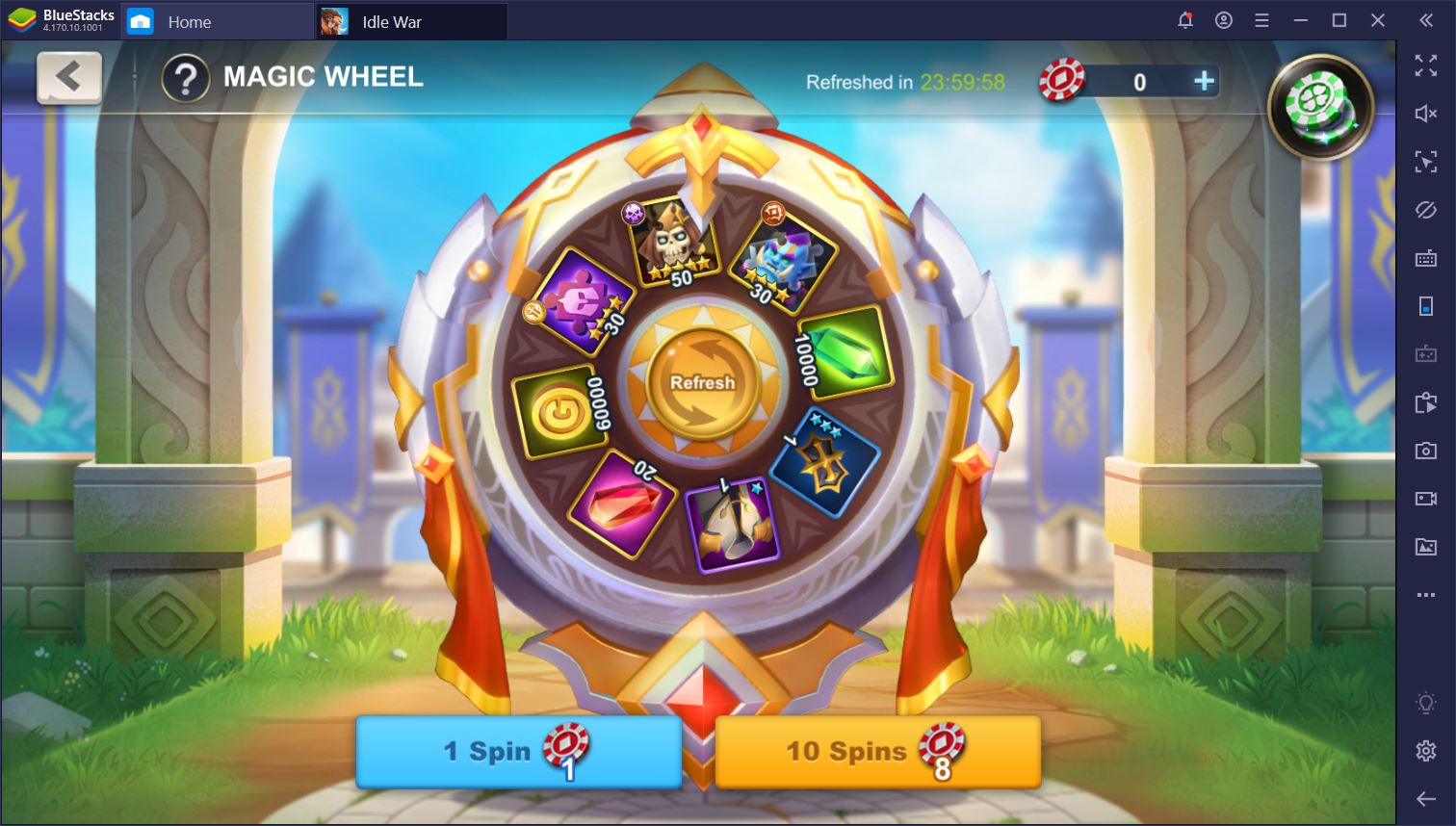 To complete the Magic Wheel daily quest, you have to use the wheel two times, but this doesn't mean you should spend Diamonds for the tickets. Instead, you should look up two other daily quests that award the tickets. The first will ask you to use Alchemy twice (the second time is purchased with Diamonds), while the second will be completed once you send five hearts to your friends. Easy-peasy!
3. Use Up All Raid Attempts
Raids are a great way to accumulate resources, from coins to hero experience, and random hero shards. You only have two attempts per raid each day and you can skip the battle entirely if you're in a hurry. Overall, it will take you less than a minute to clear all available battles, which you should definitely do whenever you have the chance.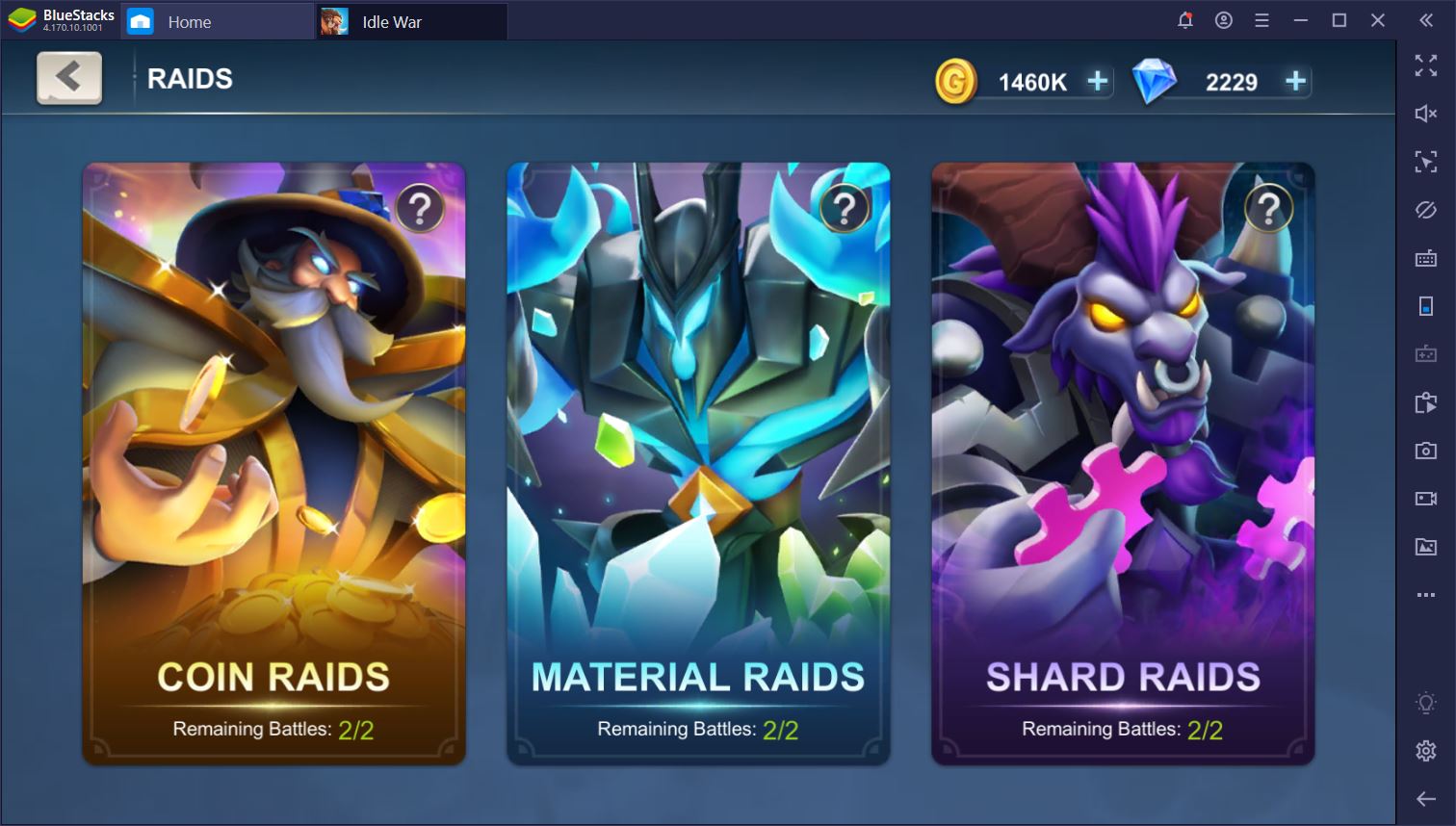 4. Send Heroes on Tavern Quests
Tavern quests can take anywhere between a few minutes to several hours. When you first log in, you can send your heroes on the fastest quests, which should get completed by the time you're done with this list of activities. As we've already mentioned in our tips and tricks for Idle War: LH, you should save a few low-rarity heroes specifically for this purpose.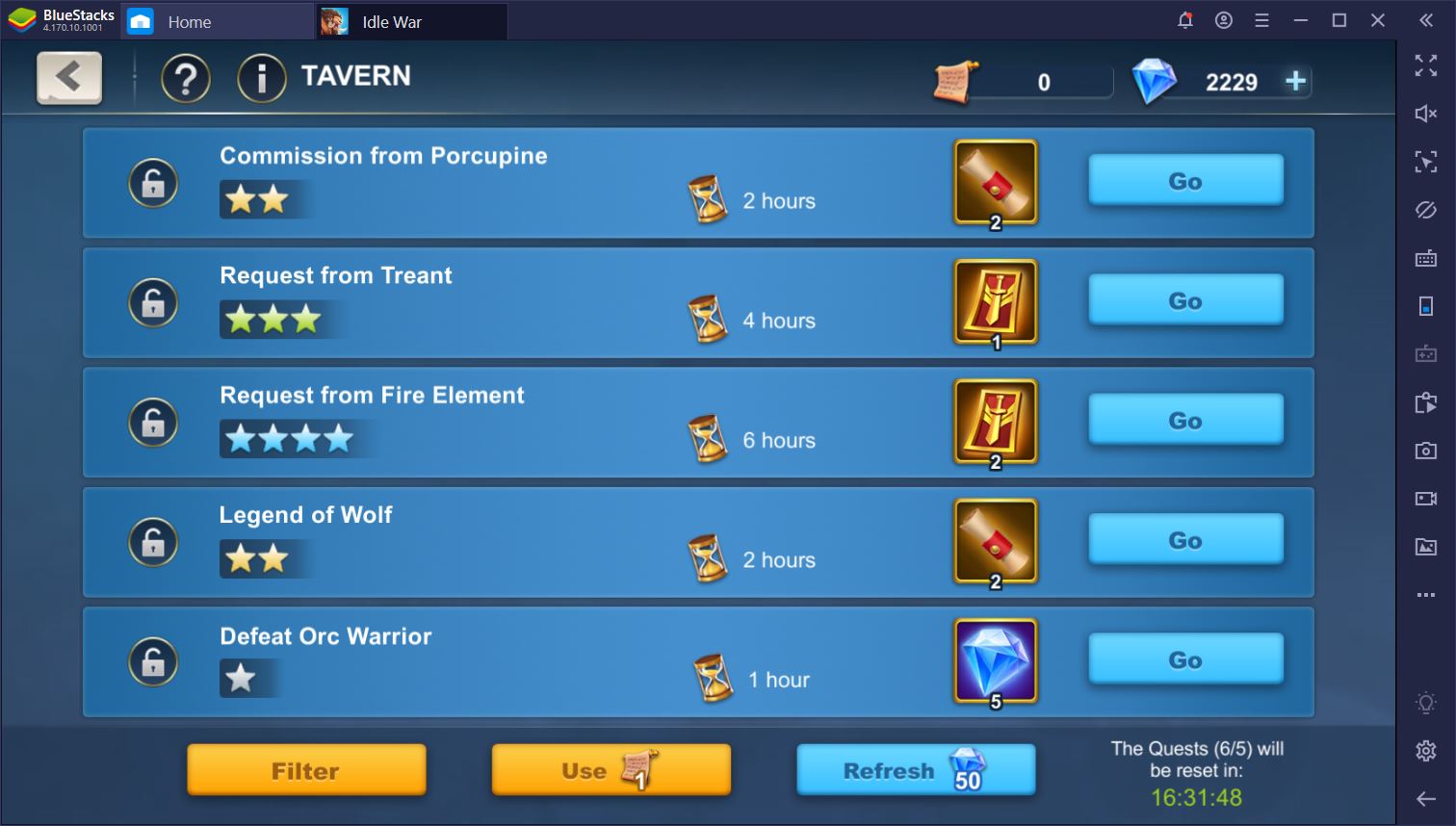 Before you log off, select the most difficult quests and let them play out while you're offline. Don't forget to pick up the juicy rewards on the following day!
5. Check Out the Market
The market sells a wide range of useful materials and items, including premium summoning scrolls, magic wheel tickets, arena tickets, hero shards, and hero upgrade materials. Most of the latter are purchased for Diamonds, but unless you're bent on buying something, we recommend you save your premium currency for events.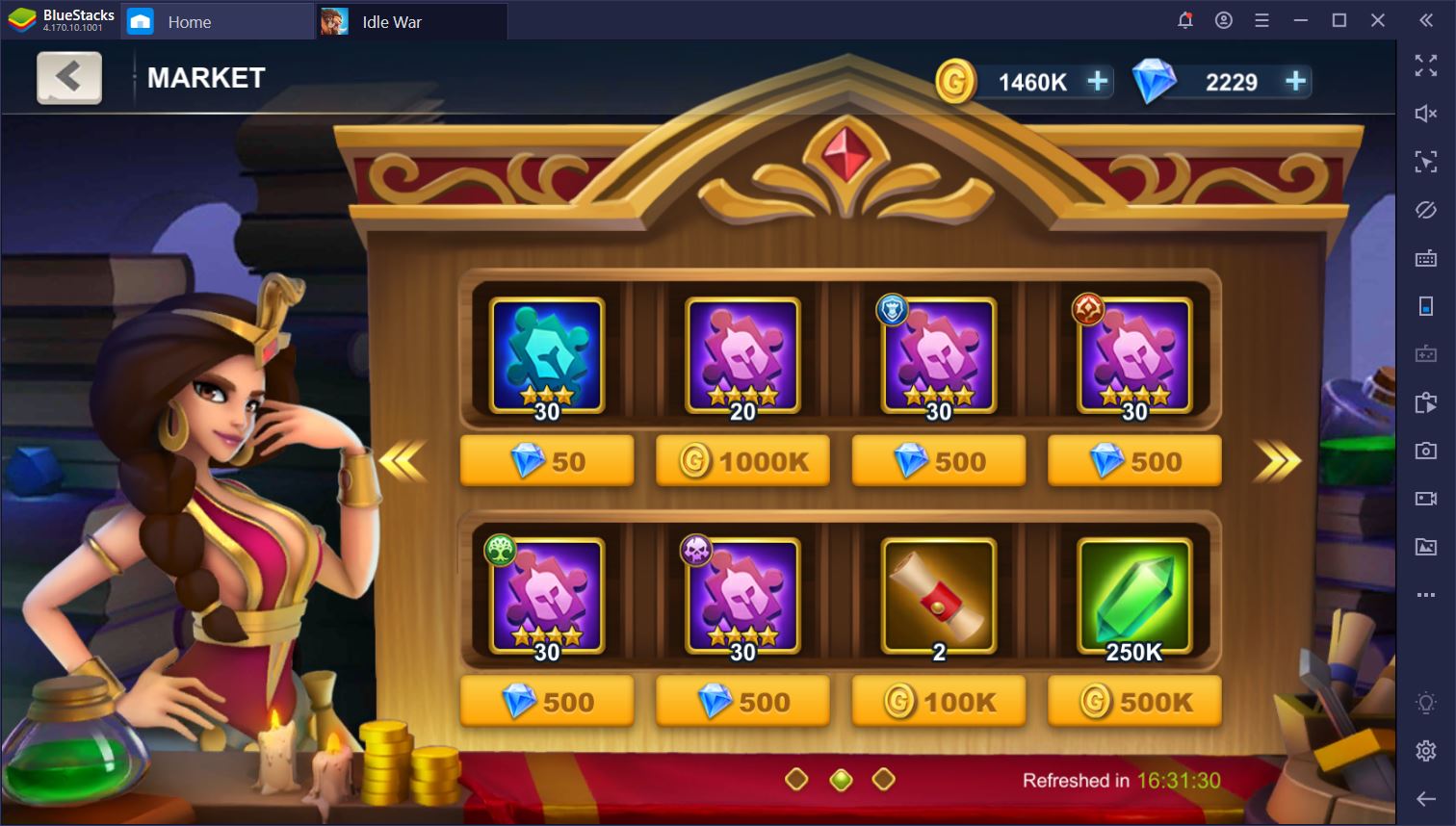 Instead, focus on the items that cost coins. You can get a few arena tickets, plenty of Soul Shards, Ace Crystals, and random hero fragments without spending a single precious Diamond. The selection of goods is refreshed every day, so check back often.
6. Use Your Free Hero Summons
By this time, you will have collected enough resources to give your heroes at least a slight boost. Once you've completed the upgrades, take on a few more campaign levels to test their new skills. If you manage to advance in the main storyline, that's all the better since your auto-battle rewards are directly tied into your campaign progression. If not, don't forget to check out our guide to combat for a few tricks that can help you win battles even when you're underlevelled.
On most big fights, you'll also earn new hero summoning scrolls. If you're still looking for the ideal core team, feel free to use these scrolls as soon as possible. You never know when you get a great 5-star hero that will replace a less fortunate character in your existing team. Otherwise, if your team is more or less already set up, save your scrolls for a summoning event.
7. Clear Wonderland
The Wonderland is a multi-tiered challenge where you get to temporarily enlist awesome heroes and form a fantastic team against increasingly difficult opponents. Every two days, the floors are reset and you can access all the rewards all over again.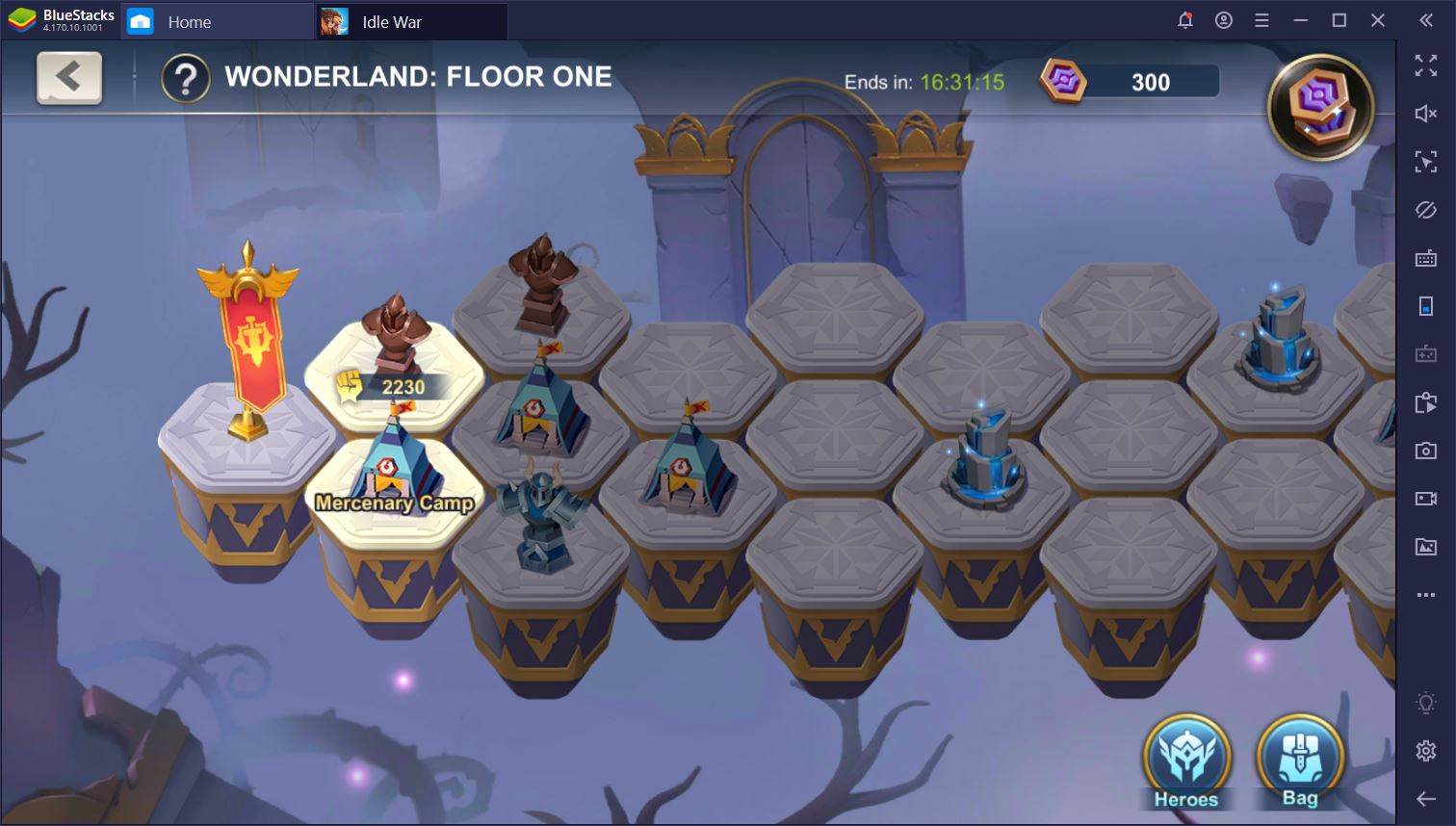 This is actually one of the few activities mentioned in this list that will take slightly longer to complete. The rewards will be worth your while, though. Plus, the battles themselves are tons of fun!
8. Use Your PvP Tickets
As an F2P player, you might not be the biggest PvP fan since many of your opponents will often seem overpowered compared to your own team. However, it's worth keeping in mind that the matchmaking system will find opponents based on your rating. If you deliberately keep your overall score low, you can access fairer fights and have a bit of fun in the process.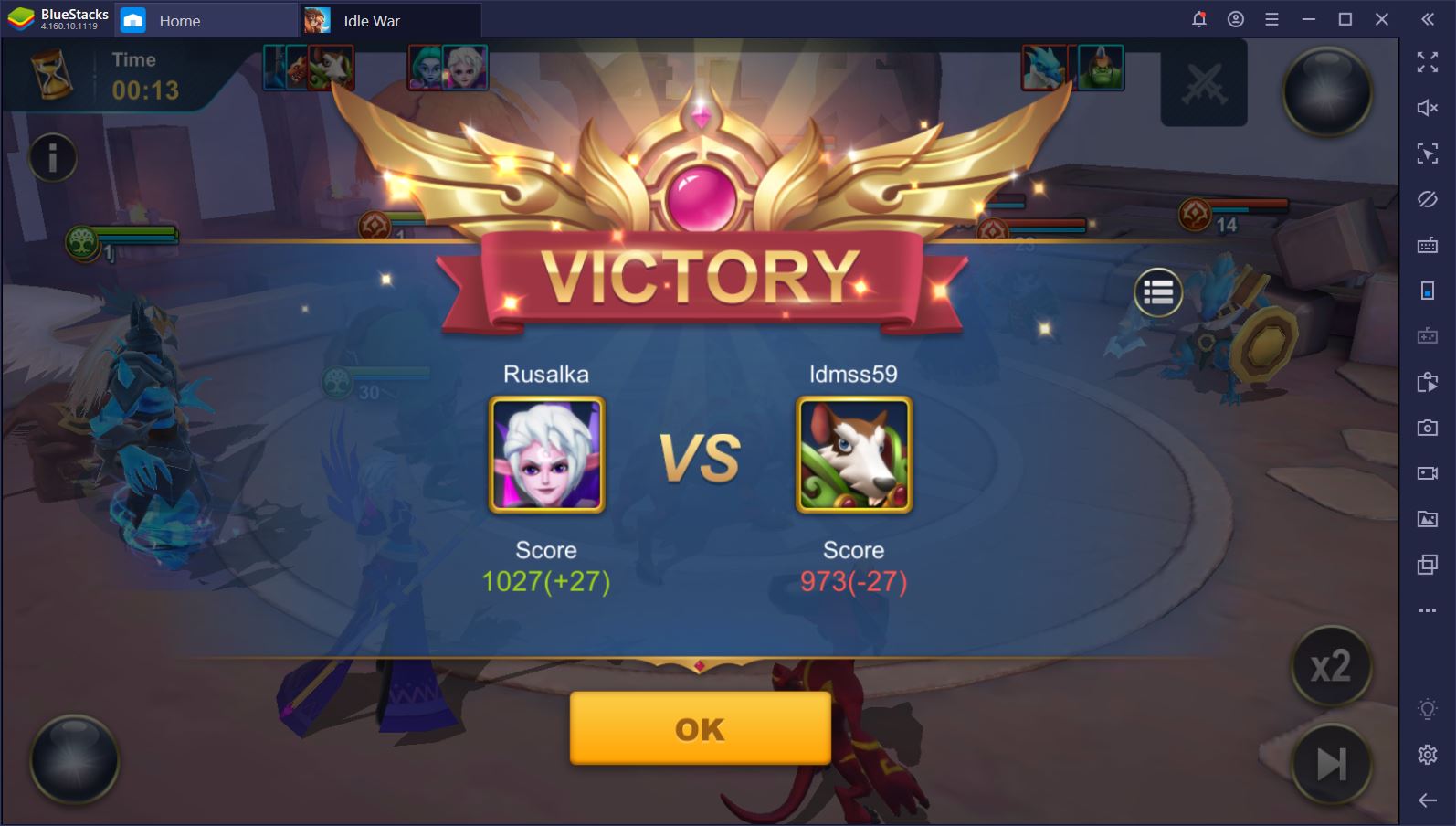 The daily quest for the arena asks you to complete three battles, which is fairly simple and quick. If you have a powerful team, you can even climb the ladder and earn generous rewards at the end of each season. At any rate, it's always worth at least trying a couple of PvP matches each day.
That's it! These are all of the essential activities you have to complete on a daily basis in order to steadily improve your account on Idle War: Legendary Heroes. All in all, going through the entire list won't take very long, so you can easily turn this into a routine for killing time during a commute or while waiting in line at the supermarket.