Game Guides
Immortal Destiny Leveling Guide: Reaching The End Game Faster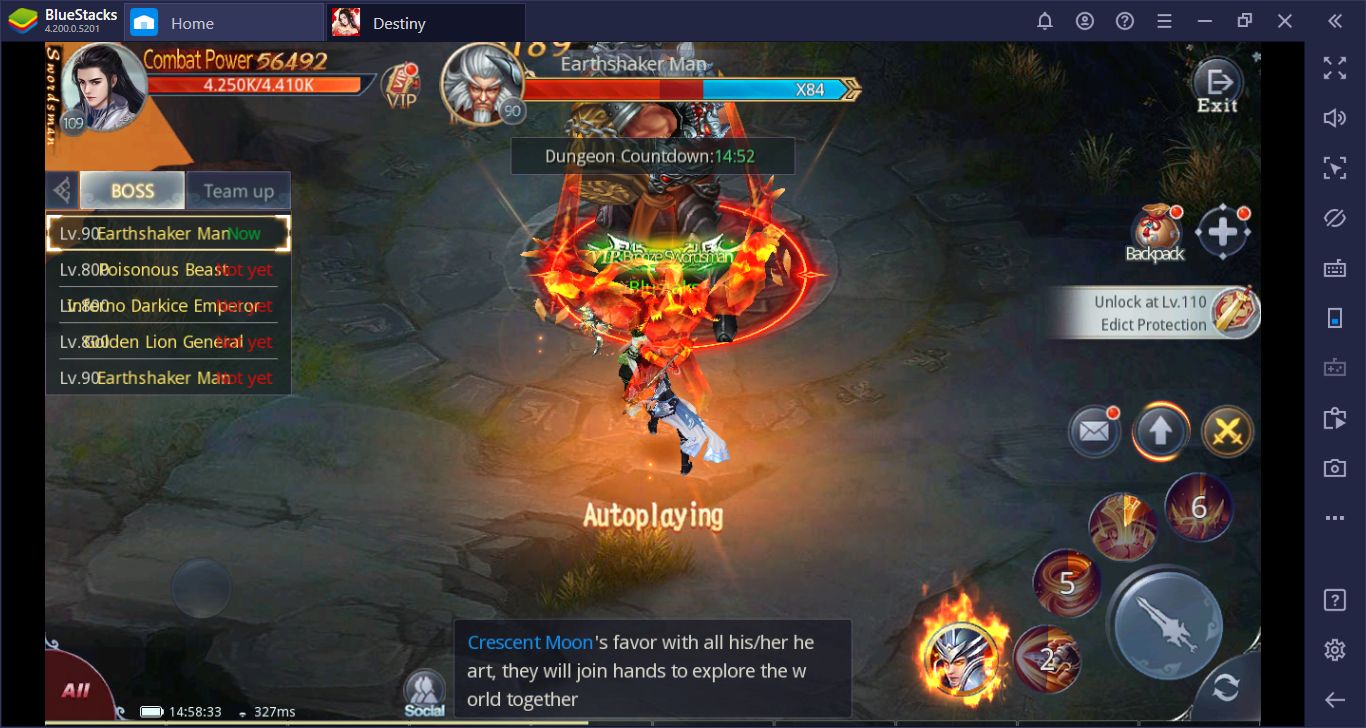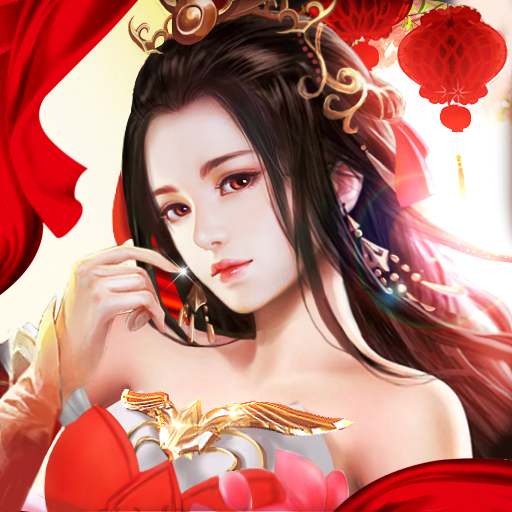 Truth be told, the leveling process is seen as a "temporary feature" in almost all ARPG games. In other words, the goal is to complete this process as quickly as possible and reach the last level as soon as possible. Because it is believed that "the game starts at the last level". This is also true for Immortal Destiny game: The leveling process is fun but temporary. If you want to participate in raids, join player groups, and complete other events that only become active at the end game, you have to reach the last level with your hero. And you can complete this process faster and more enjoyable using the right tactics. This is why we have prepared this guide: Below, you can see the easy and quick ways to level up in Immortal Destiny.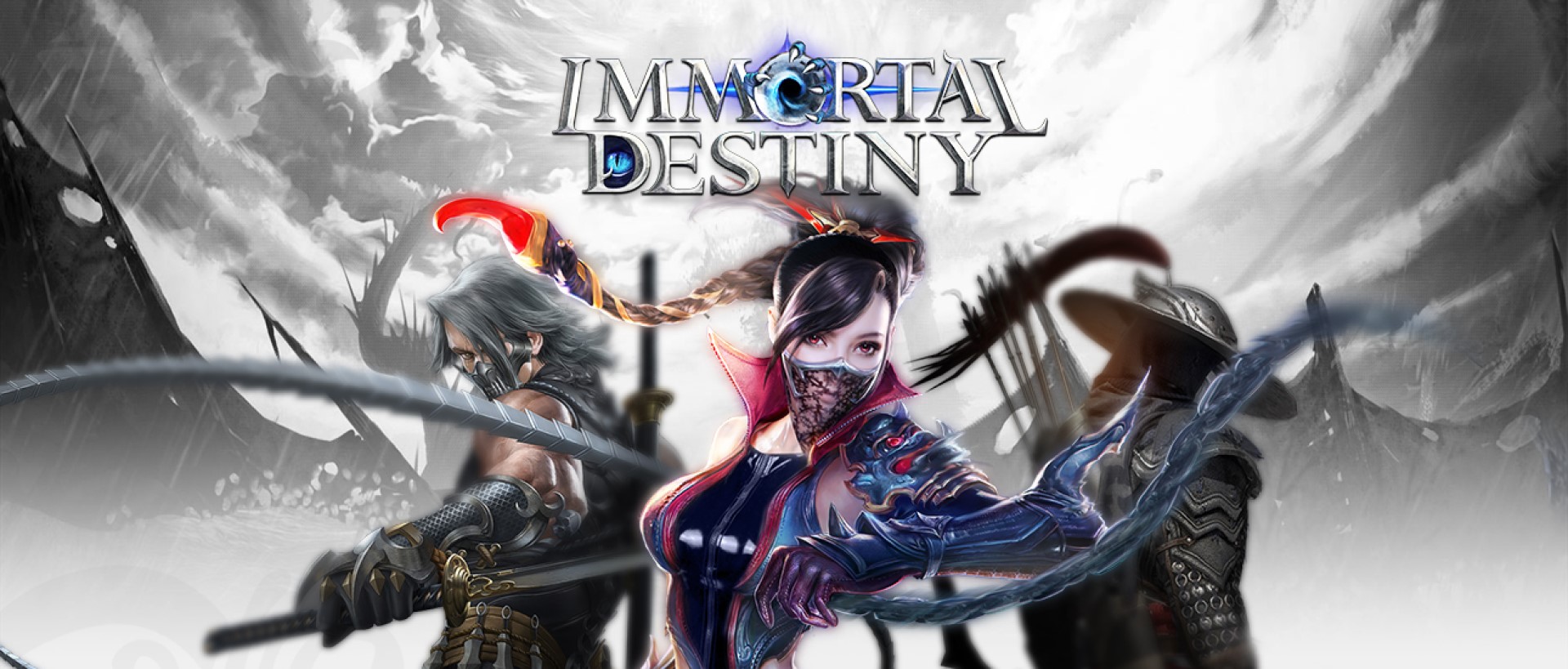 Let's Start With Basics
You have to earn experience points to level up, this is referred to as "EXP" in the game. Almost everything you do in Immortal Destiny allows you to earn a certain amount of experience points. However, the main sources for your EXP points are the quests you complete and the enemies you kill. As you earn EXP, the thin bar at the bottom of the screen begins to fill up. When it's completely full, you move on to the next level.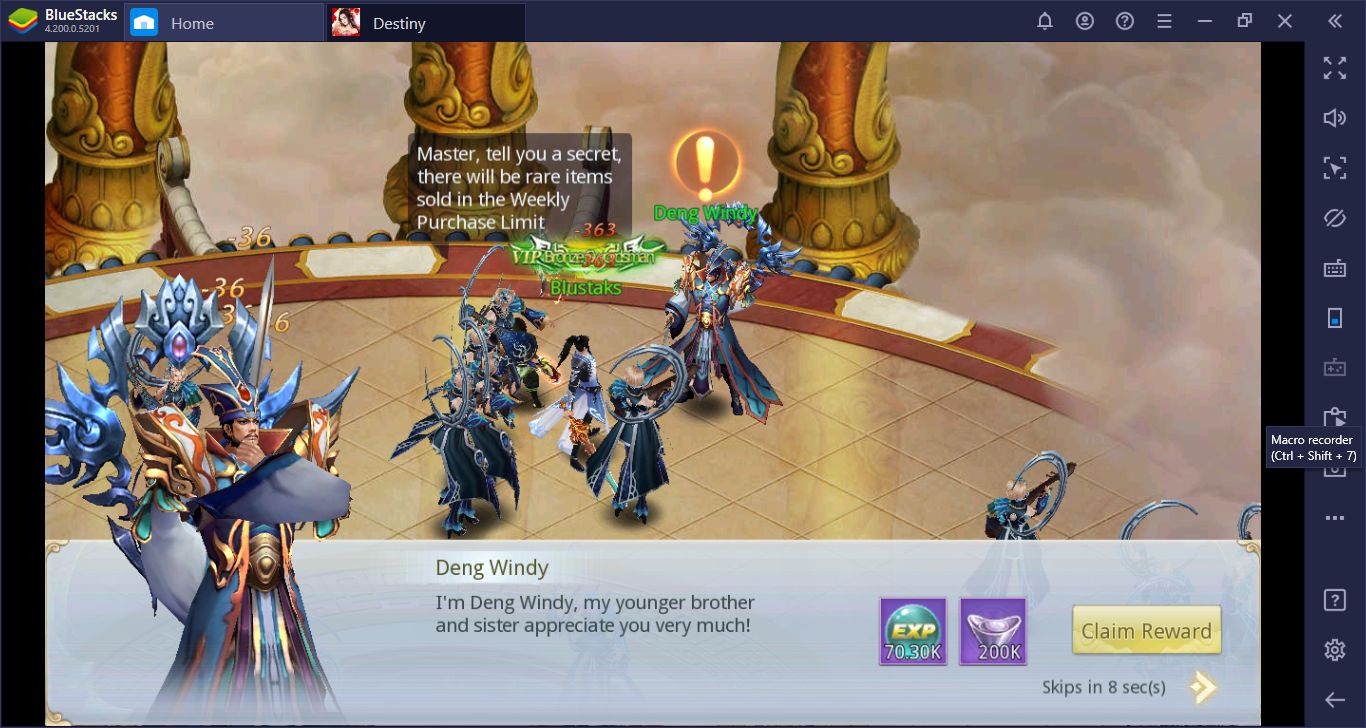 Quests are simple but they give the most EXP points: Complete them all until you are done with the main story.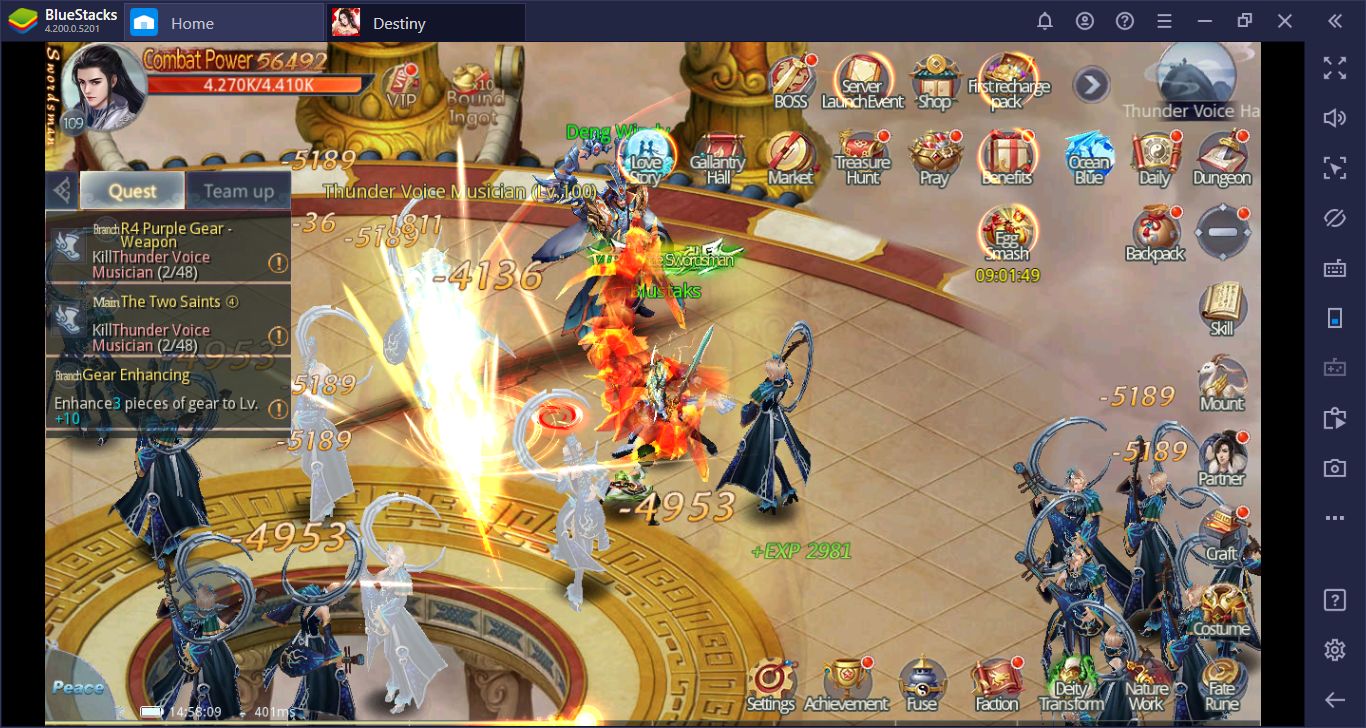 When this bar fills up, you will advance to the next level.
However, there is an important point to note here: If the enemies you kill or the quests you complete are lower than you in level, they either give very little EXP points or not at all. In other words, you should always focus on content that is at the same level as yourself. Of course, the opposite is also true: If you kill enemies higher than your current level, you will get more EXP points than usual.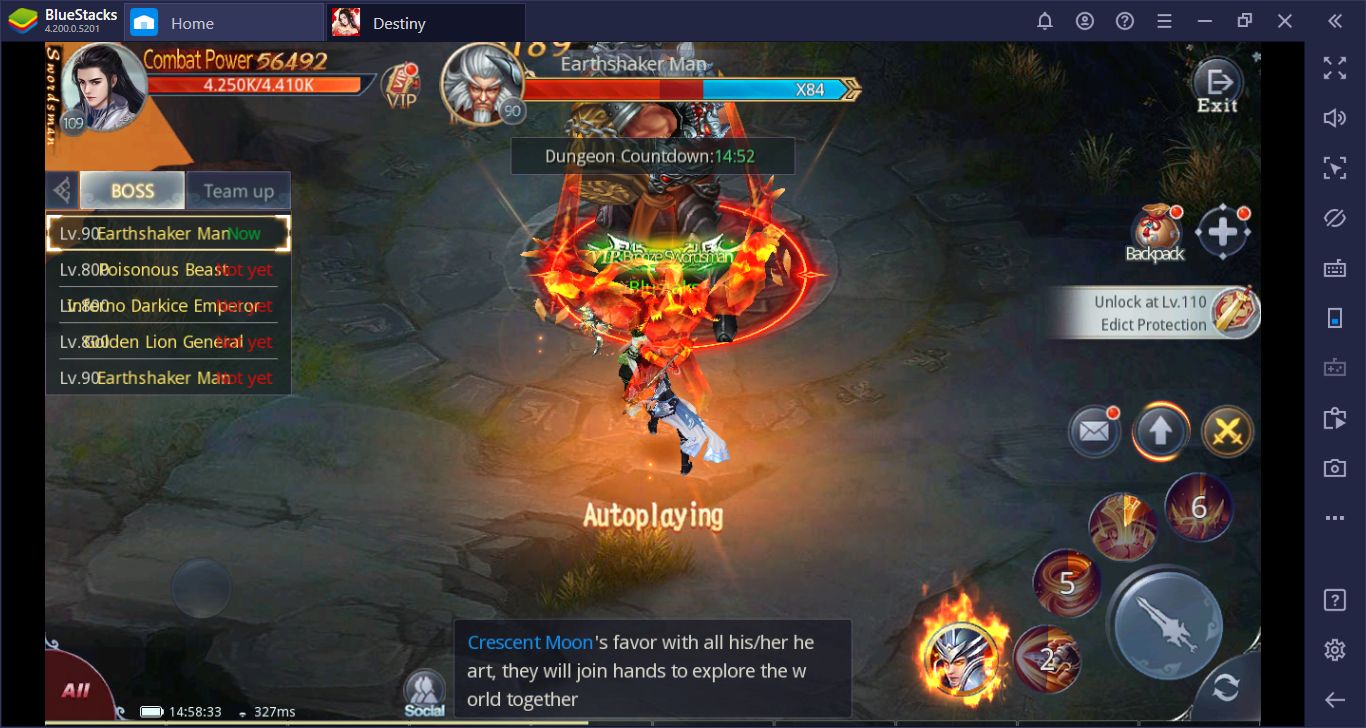 This big boy will give us lots of EXP.
Grinding Is Not As Useful As You Think
If you do not know the meaning of "grind", we can say that it is an "activity" where you keep killing the enemies near you, instead of completing quests. Simply activate the automatic combat mode and place your hero in an area where there are plenty of enemies. Your hero will automatically attack the enemies around and earn a little experience point for every enemy it kills. If you activate this mode for a few hours, you can level up without any effort (and playing the game at all). So, can this tactic be used in Immortal Destiny?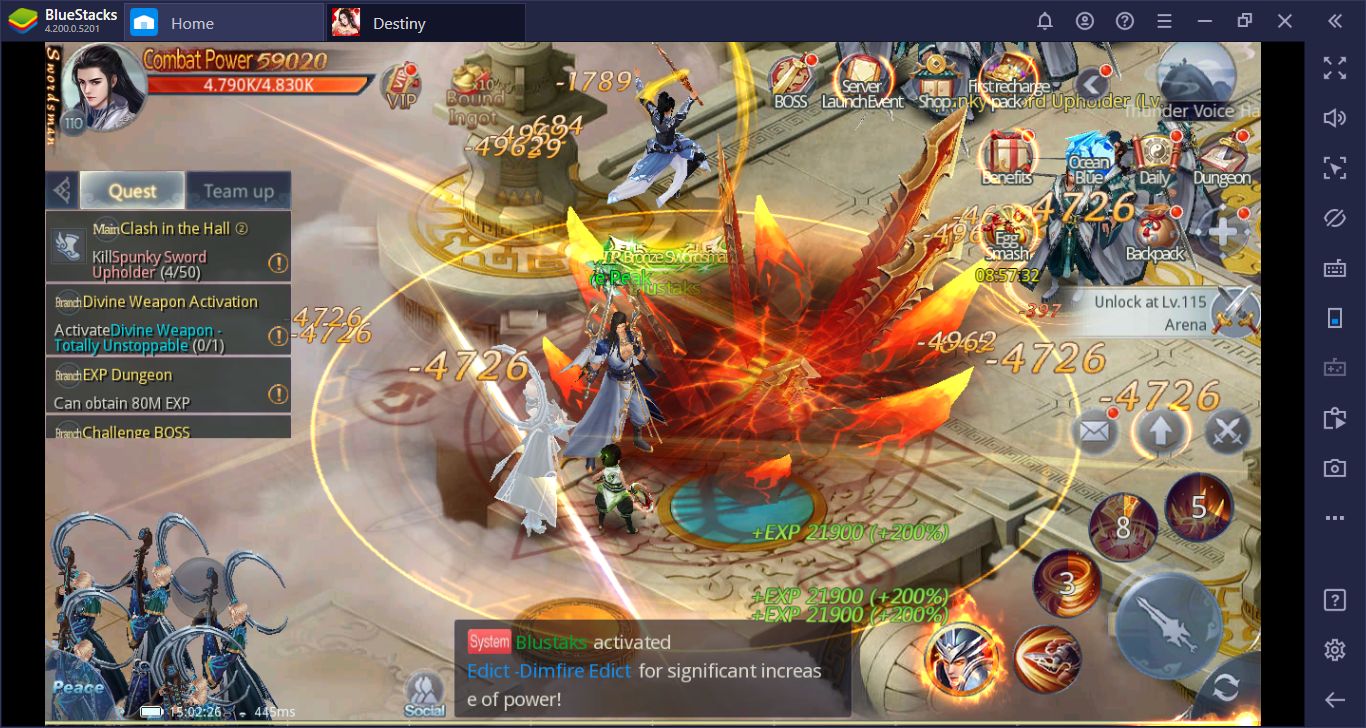 Our hero can keep killing these guys by himself, even when we are offline.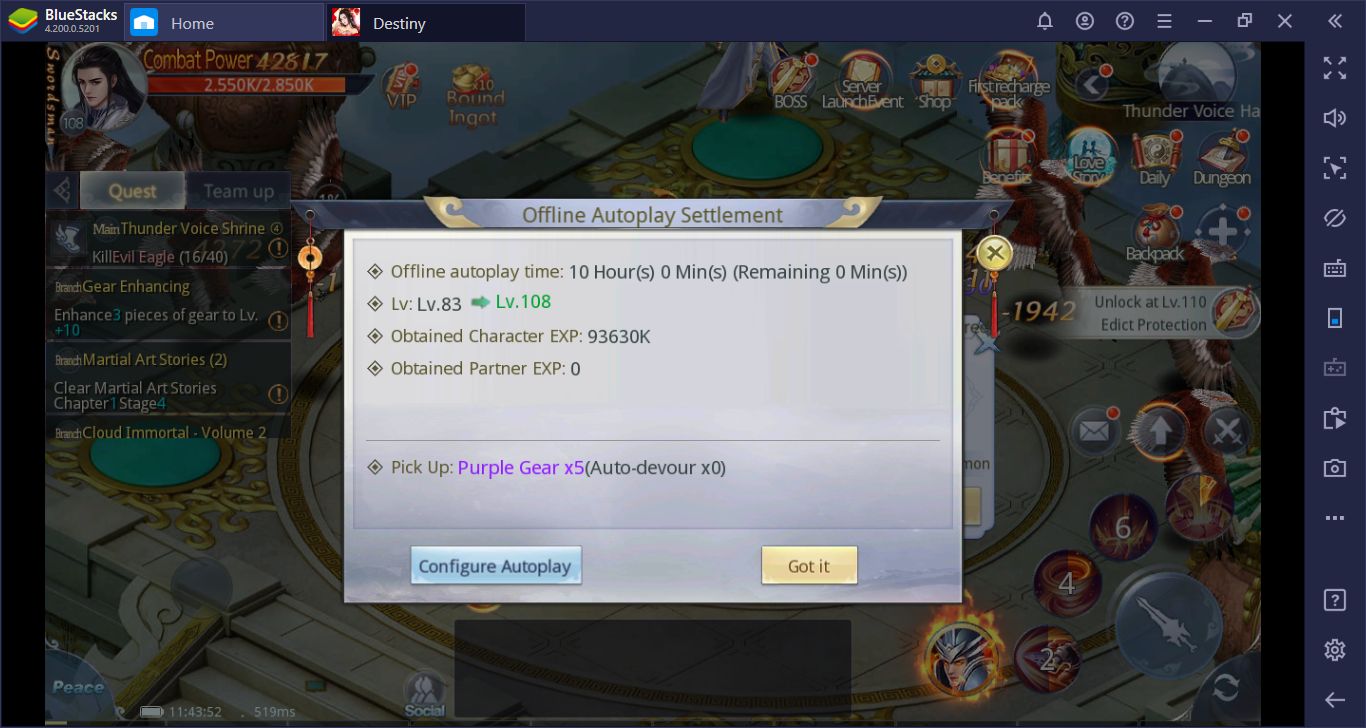 And yes, we are not kidding when we say "offline": Our hero really keeps fighting by himself even when we are not playing the game.
Grinding is not an ideal leveling method for Immortal Destiny, although it is possible. Because killing enemies gives very little EXP and you reach a higher level than the enemies you kill in a very short time, which further reduces the EXP point you earn. In short, it takes a very, very long time to reach the last level just by grinding. So let's take a look at the alternatives: What are the fastest and most efficient ways to earn EXP points in Immortal Destiny?
Complete Story Missions
Yes, Immortal Destiny may not have a very impressive story. In fact, its story can be extremely cliché. However, all this cannot be an excuse not to complete story missions because you earn the most EXP points from them. Moreover, you also obtain equipment that will increase your combat power. Whether you like it or not, if you want to get a lot of EXP points quickly, you must complete all story missions. Continue doing this until there is no more story mission left to do.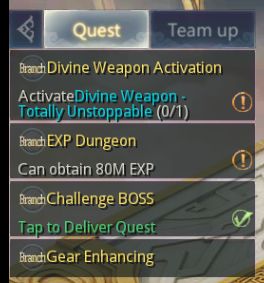 You must keep doing these missions until there is no more left.
Complete EXP Dungeon Every Day
As we mentioned in our Tips Tricks guide, there are many tasks you can do every day, but one of them is especially useful for leveling: EXP Dungeon. You can think of it as a single-player raid: You challenge a different enemy in each dungeon and if you succeed, you earn EXP points as well as rare equipment. Until you reach level 200, EXP Dungeon will be the best activity to earn the most experience points. And if you team up with another player, you can get a 30% EXP bonus!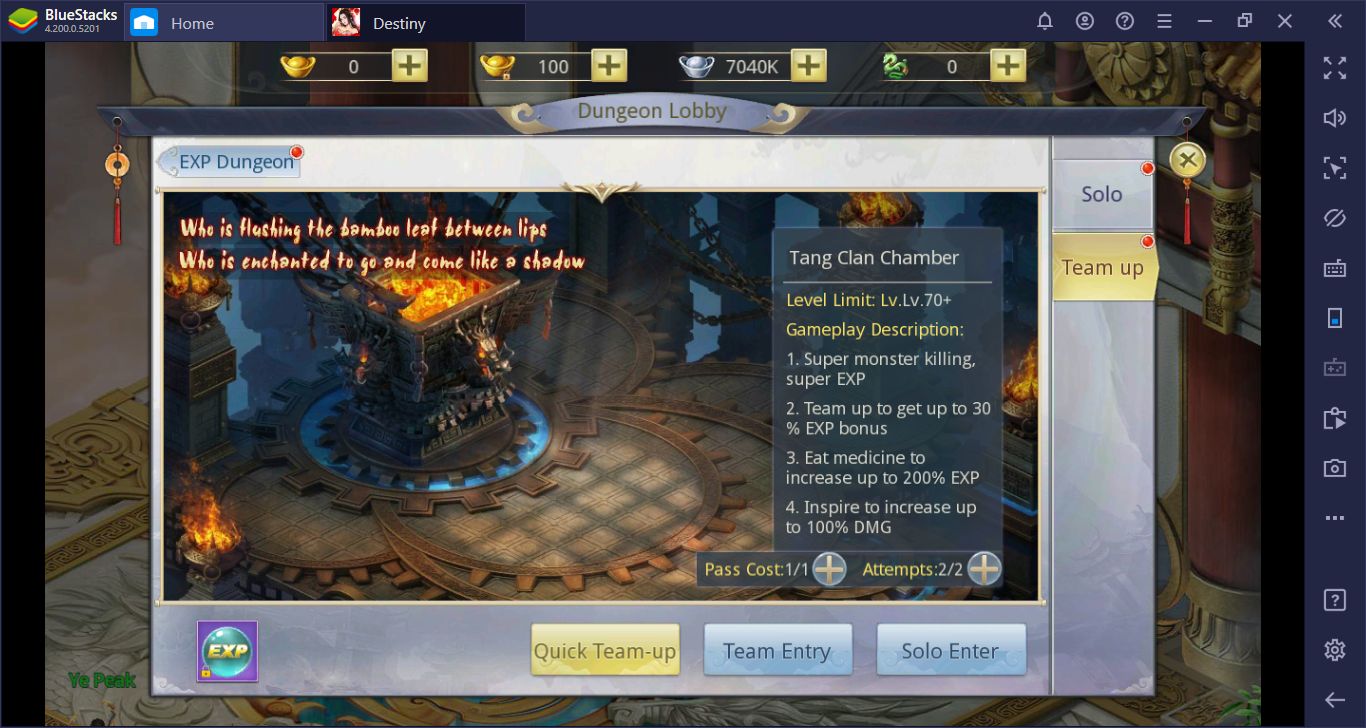 Purchase EXP Elixirs And Get A Demon
After level 200, your EXP winning speed will drop quite significantly. To keep up, you can do two things:
Buy EXP elixirs in the Honor shop. These potions allow you to earn 50% extra experience points for an hour and can be used with other items with this feature. But keep in mind that they will only increase monster kill EXP, so there will be no increase in quest EXP.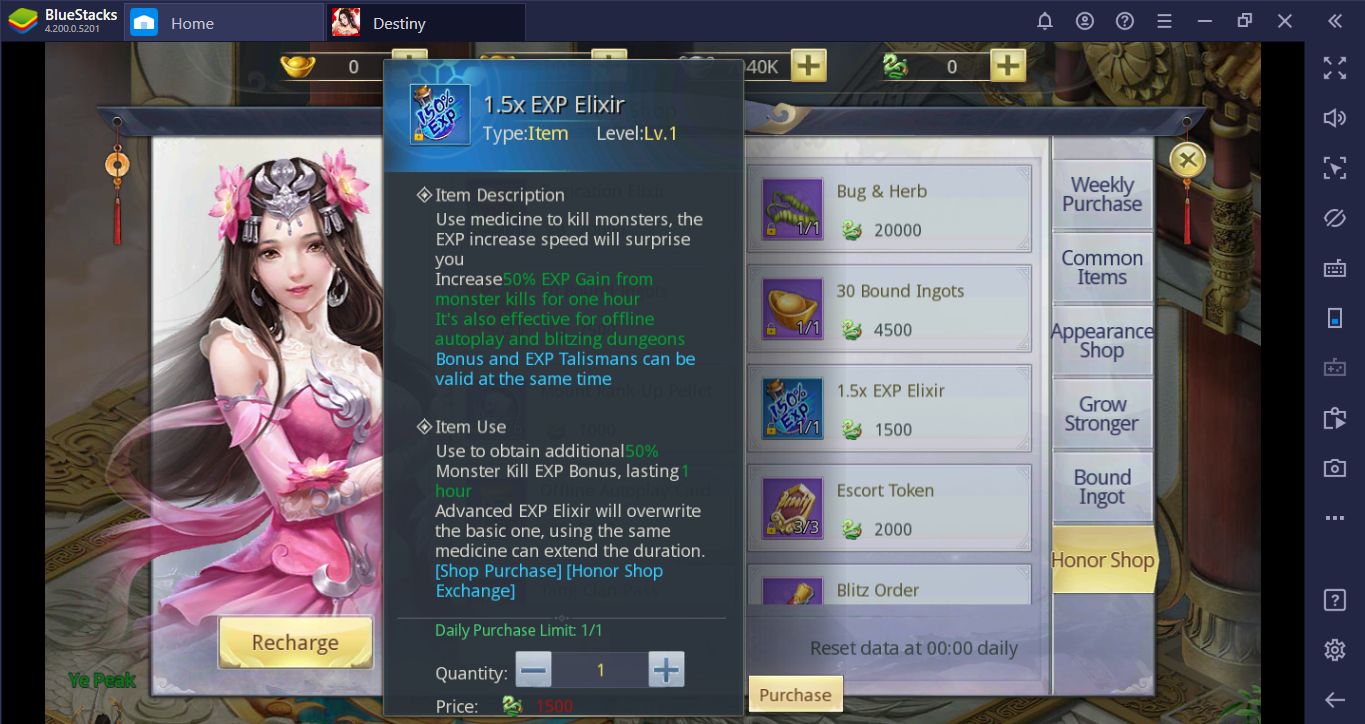 As we explained in our Tips & Tricks article, buy a demon that gives you +55% EXP for 30 days. They don't cost that much and they are the best thing you can buy with your precious ingots.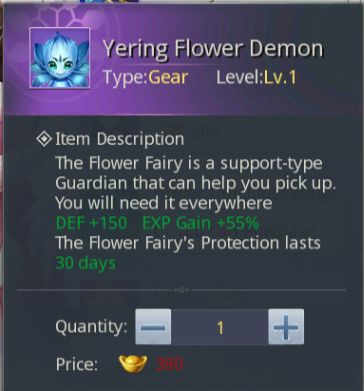 By following these tips, we are sure that you will reach the last level very quickly in Immortal Destiny: Good luck. We suggest you take a look at other guides we have prepared for more information. In these quarantine days, Immortal Destiny is one of the most enjoyable games to kill time and we have prepared many guides for it. You are now ready to start your adventure and fight against the ancient evil once more: See you on BlueStacks!