Game Guides
How to Play Immortal Taoists on PC with BlueStacks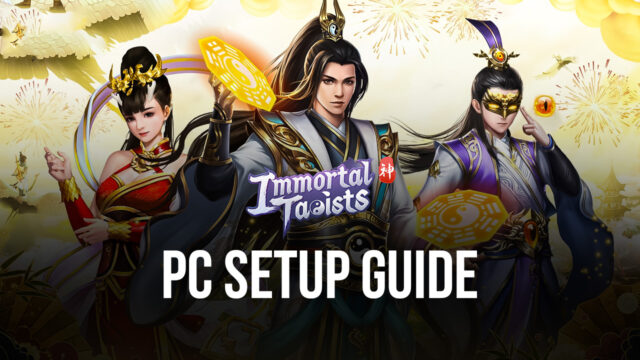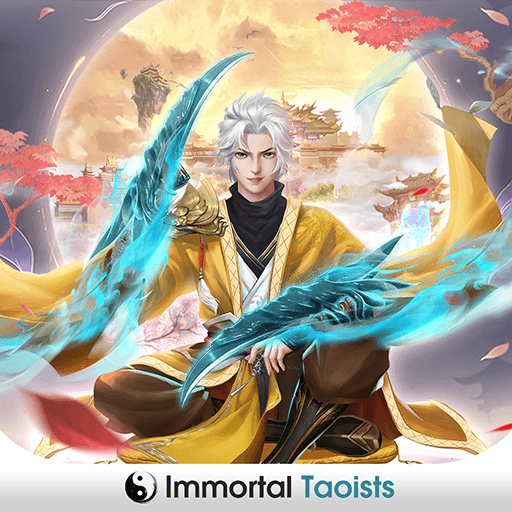 Immortal Taoists is an eastern culture-inspired idle game where players will be tasked to help their characters achieve enlightenment by managing resources and allocating assets to complete tasks that will ultimately create steps to take towards their goal. As the character progresses through the path to enlightenment, new features will be unlocked to speed up the process or give them new ways to gather the resources that they'll need to finish the game as the server's first player to do so.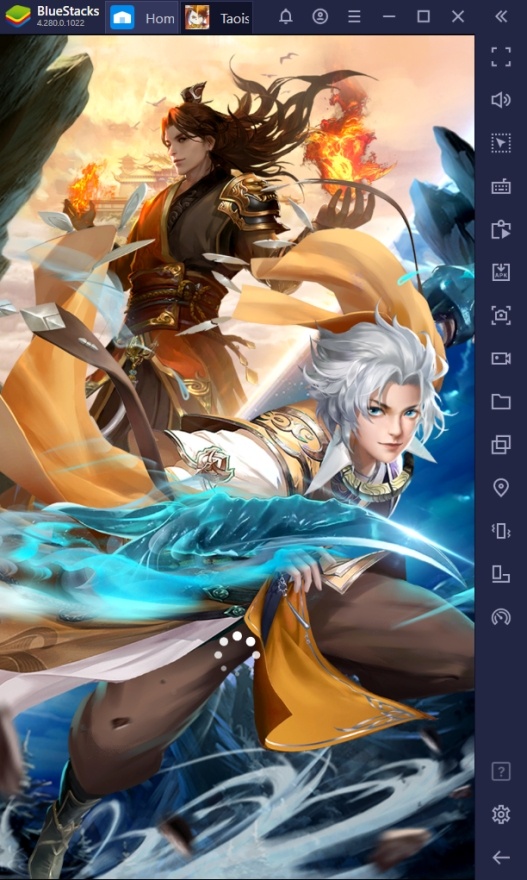 The game offers players potentially one of the most refreshing experiences for a gamer, especially if you're getting worn down from the constant grinding that most video games require. Come to this other world in order to live a life of zen where the players will find ways to keep their minds occupied in a way that can still be considered a form of relaxation. Players that are busy at work or school might want to play this game casually on their PCs to relieve some stress without getting completely distracted by playing their games.
How To Set Up Immortal Taoists on BlueStacks
Immortal Taoists is an idle game with a bit of resource management involved that can be a bit tedious when played on a mobile device. When it comes to playing your favorite Android games, there's no better way than to use BlueStacks for all of your gaming needs. The best part about using this platform is how easy it is for you to install it and download any game that you want in the future. Follow these steps to get started on your BlueStacks experience in mobile gaming:
Download and install BlueStacks

on your PC.

Complete Google Sign-in to access the Play Store, or do it later.

Look for Immortal Taoists in the search bar at the top-right corner.

Click to install Immortal Taoists from the search results.

Complete Google Sign-in (if you skipped step 2) to install Immortal Taoists.

Click the Immortal Taoists icon on the home screen to start playing.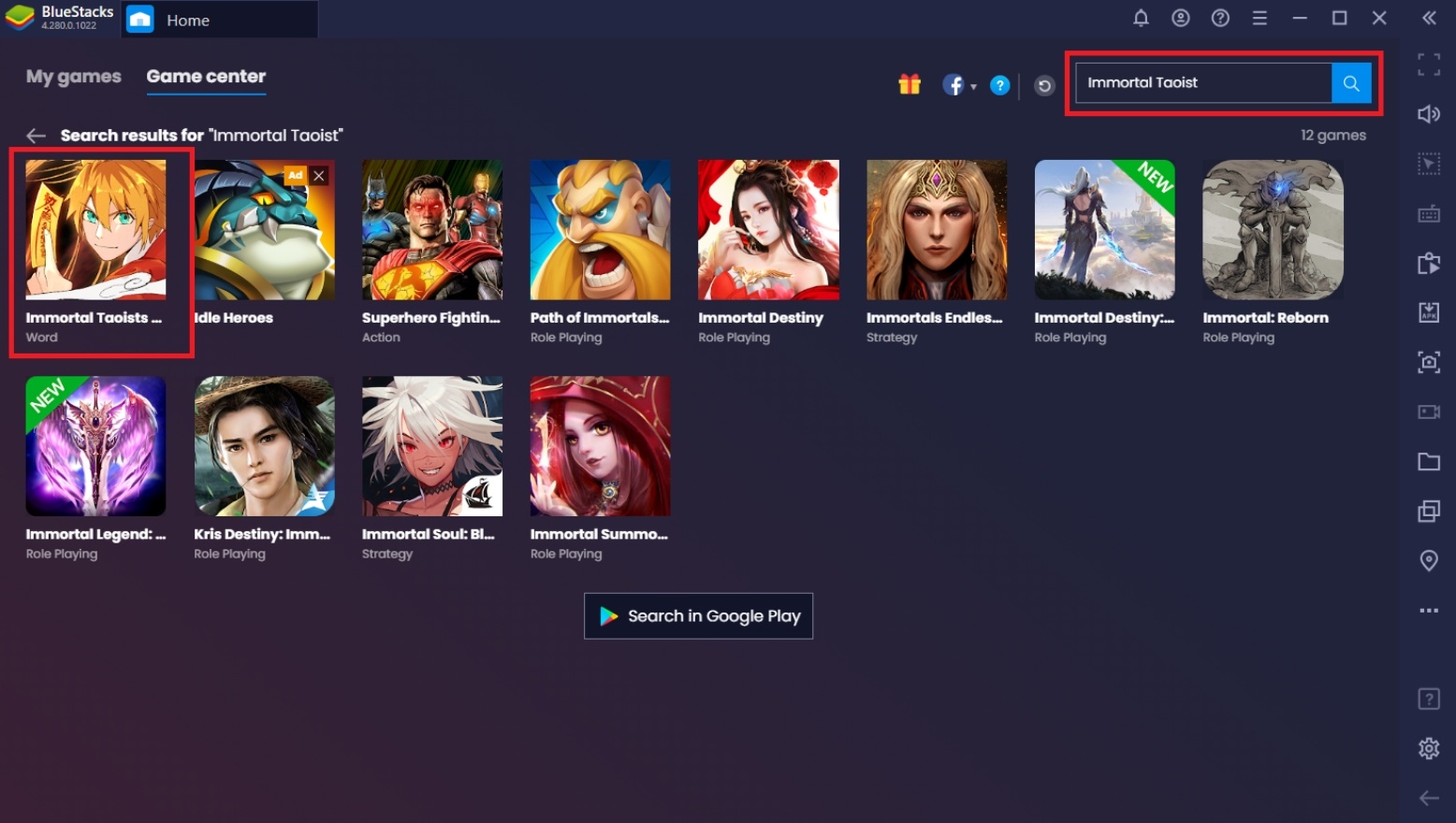 Useful Features When Playing Immortal Taoists on BlueStacks
BlueStacks is one of the most convenient platforms to play mobile games. While the smartphone continues to evolve in order to run more process-heavy applications, it's still years behind the capabilities that the standard PC has. BlueStacks uses all of the advanced technology that users have on the PC and incorporates it to add useful features that mobile-device-gamers can only dream of having. Here are some of the features that you can enjoy.
Playing Immortal Taoists is fun and all, but it doesn't really qualify for most as a "mainstay" game. The number of actions and gameplay that you can draw out from Immortal Taoists is extremely limited; this means that every time you log in, you won't spend more than 10 minutes before having found that you've completed all the tasks that you needed to do – as long as you're playing actively. In times like these, it's nice to have another game or application open alongside this one to keep you occupied.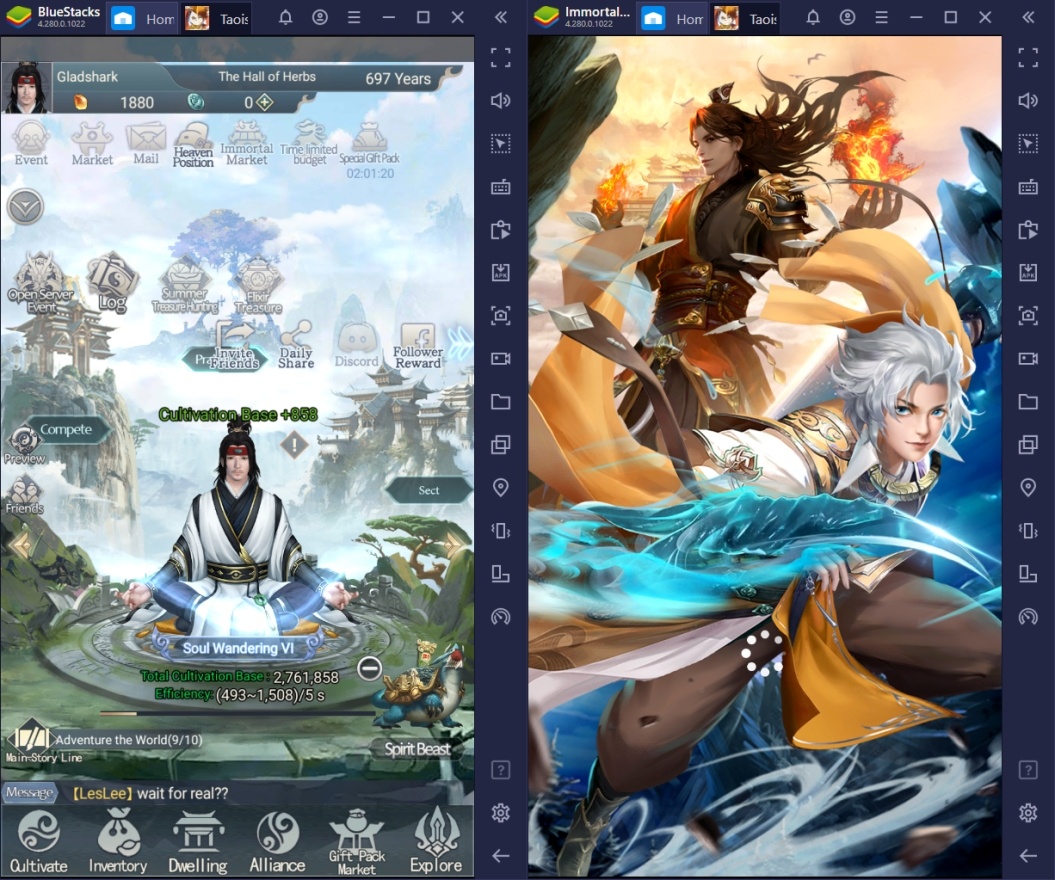 The BlueStacks Multi-Instance function is exactly the feature that PC players need to have to maximize their time playing all the games they want. This function allows players to open two or more separate BlueStacks instances at the same time so that they can open other games without having to close and open the same device they're using. The Multi-Instance function is also the most popular feature in BlueStacks because of the number of ways players can abuse it.
Players planning to walk the competitive route in Immortal Taoists want to log onto the game constantly to complete tasks before production areas reach their limits. Unless players are willing to open or check up on their game every 30 minutes, it can be very difficult to keep up with the game's mechanics. The game is completely idle-based, but is not auto-play. However, there is a way to convert this simple mobile game to have its own auto-play function.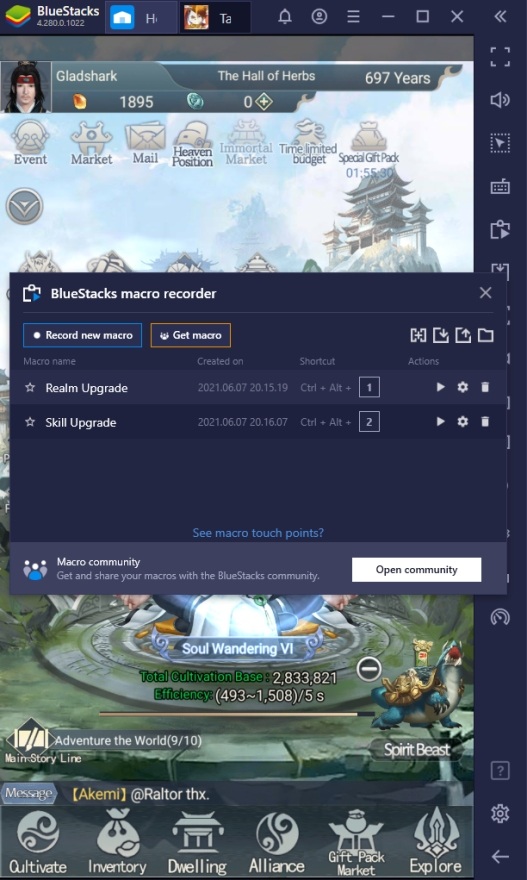 The BlueStacks Macro feature is a function that allows players to record a series of actions to be replayed at a later time. Tasks in Immortal Taoists that have uniform commands can be recorded to be executed again later. This converts the game into an auto-play game when you're farming resources or want to be first at participating in an event. This feature has been simplified so that players can easily learn how to use and customize it to their own preferences.
The worst part about using the standard mobile screen recorder is that most mobile devices are not optimized to be used alongside some of the graphics-heavy games that continue to arrive on the Android market. The biggest problems that players experience is the fact that screen recording often causes the game to lag or even skip some frames per second (FPS). Some phones even threaten to overheat because of the number of applications being used at the same time.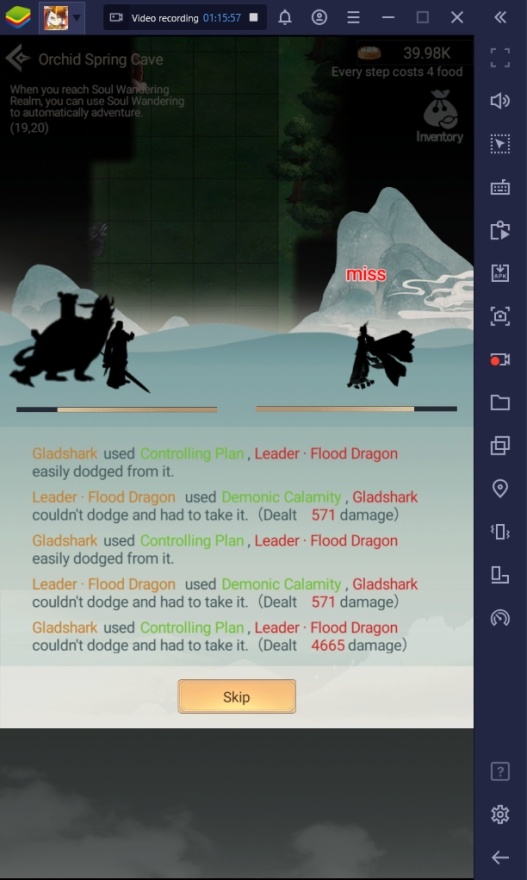 The Screen Recorder function in BlueStacks gains an edge against its mobile counterparts because of the better specs that modern PCs have compared to smartphones. When it comes to recording your best moments, it's time to make the switch and do it on BlueStacks to avoid the annoying problems with laggy gameplay or the draining of your battery in minutes because of the sheer amount of processing involved.
Reach the Height of Enlightenment
The goal of Immortal Taoists is to reach enlightenment. Despite being such a simply designed game, the road that you'll take to achieve such a task isn't such a cake walk, especially if you're not the type who's good at managing their resources intelligently or doesn't dedicate a good portion of their time to play the game. Despite all the hard work involved in succeeding at the game, it's strangely satisfying to reach your goal at the very end of it all.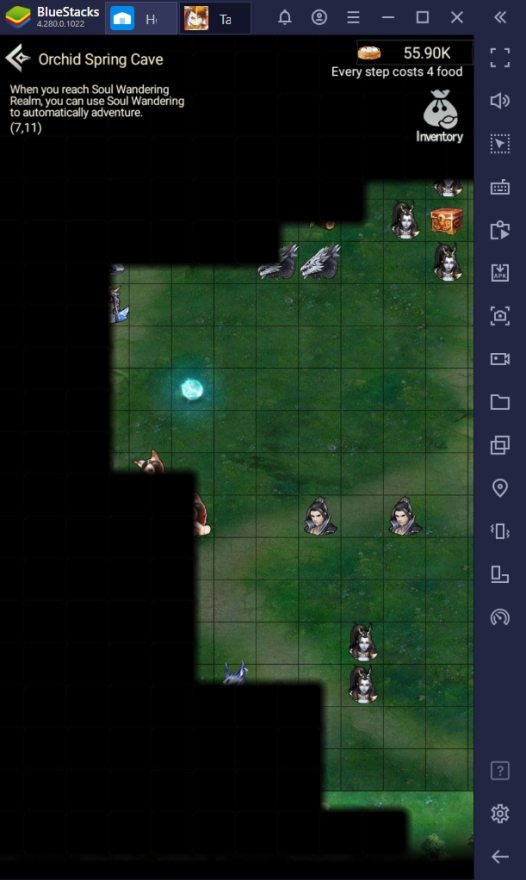 It's time for you to download Immortal Taoists on the BlueStacks platform to prove that there is nothing that will stop you from proving to the world that you have what it takes to face the challenges ahead. Now that you have everything you need to know in order to secure an advantage against other players, all that's left for you to do is to start playing!