Game Guides
How To Play Infinity Kingdom On PC With BlueStacks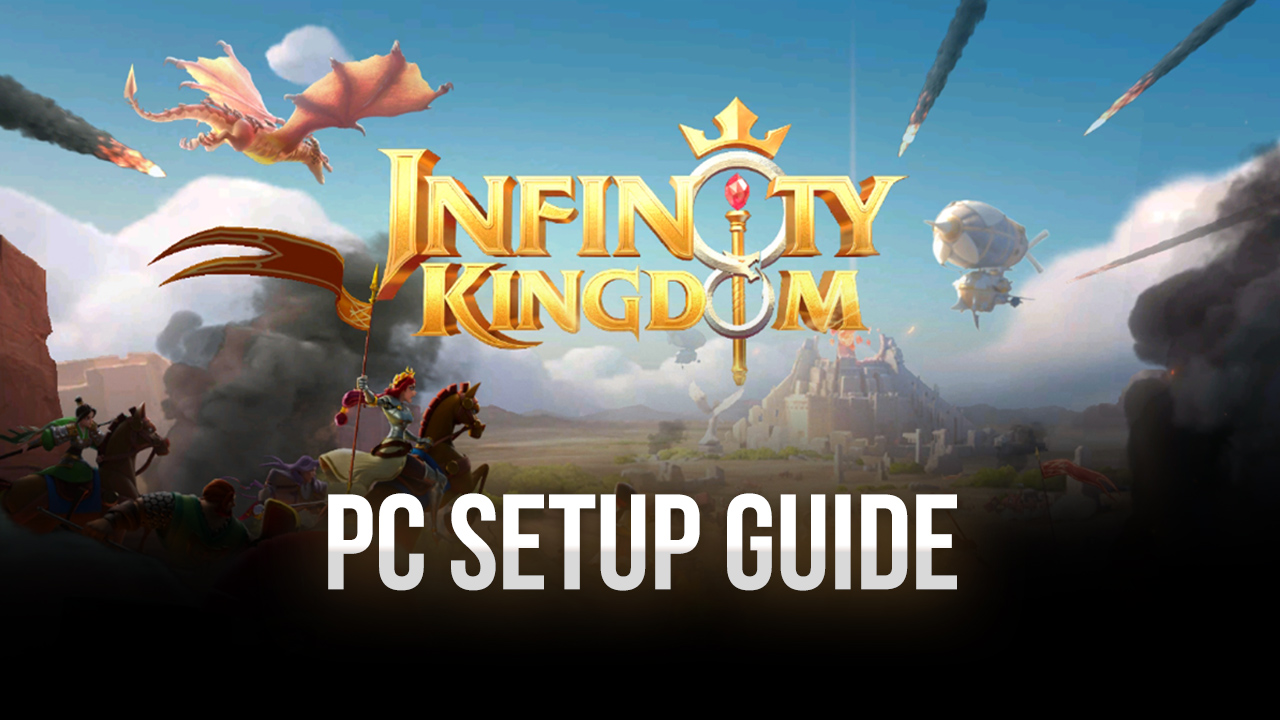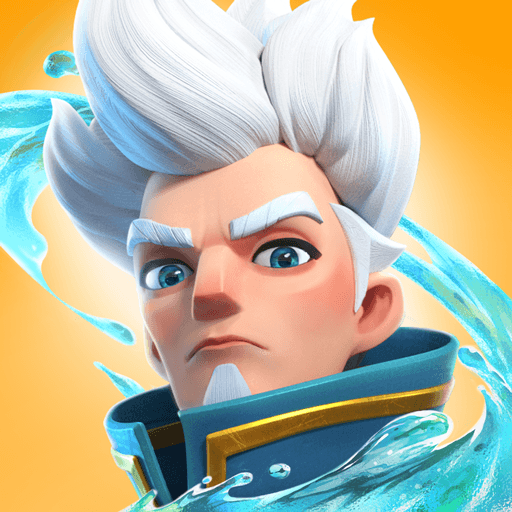 Infinity Kingdom takes the beloved real-time strategy genre by incorporating interactive elements and a fully-voiced character lineup that war game fans are sure to appreciate. The game uses standard RTS features where players manage their own kingdom in order to become the realm's strongest player. Build structures, train soldiers, research new technology, and collect dozens of heroes from different historical backgrounds in your journey to be the best!
The required duties of a lord in a foreign land are not simple tasks, as you'll be faced with quite a few hurdles along the way. The wisest of rulers can raise a great kingdom in spite of all the hardships that come their way. Manage your resources and amass a fearsome army that will make even the most distant kingdoms tremble upon hearing your name. Compete against the best by making use of the features that BlueStacks has to offer you to get an edge over your competitors.
What is Infinity Kingdom About?
Infinity Kingdom is set in a mystical world. In this world, the three great kingdoms of men fought over the Philosopher's Stone for hundreds of years. As the men fought over the treasure before them, the Dwarves built armies of steel soldiers and mechanical titans to take the other races by surprise. At the pinnacle of the war, the dwarven soldiers swept through the land in search of the Philosopher's Stone. It's up to you to protect this treasure and ensure that man will not fall to the dwarves.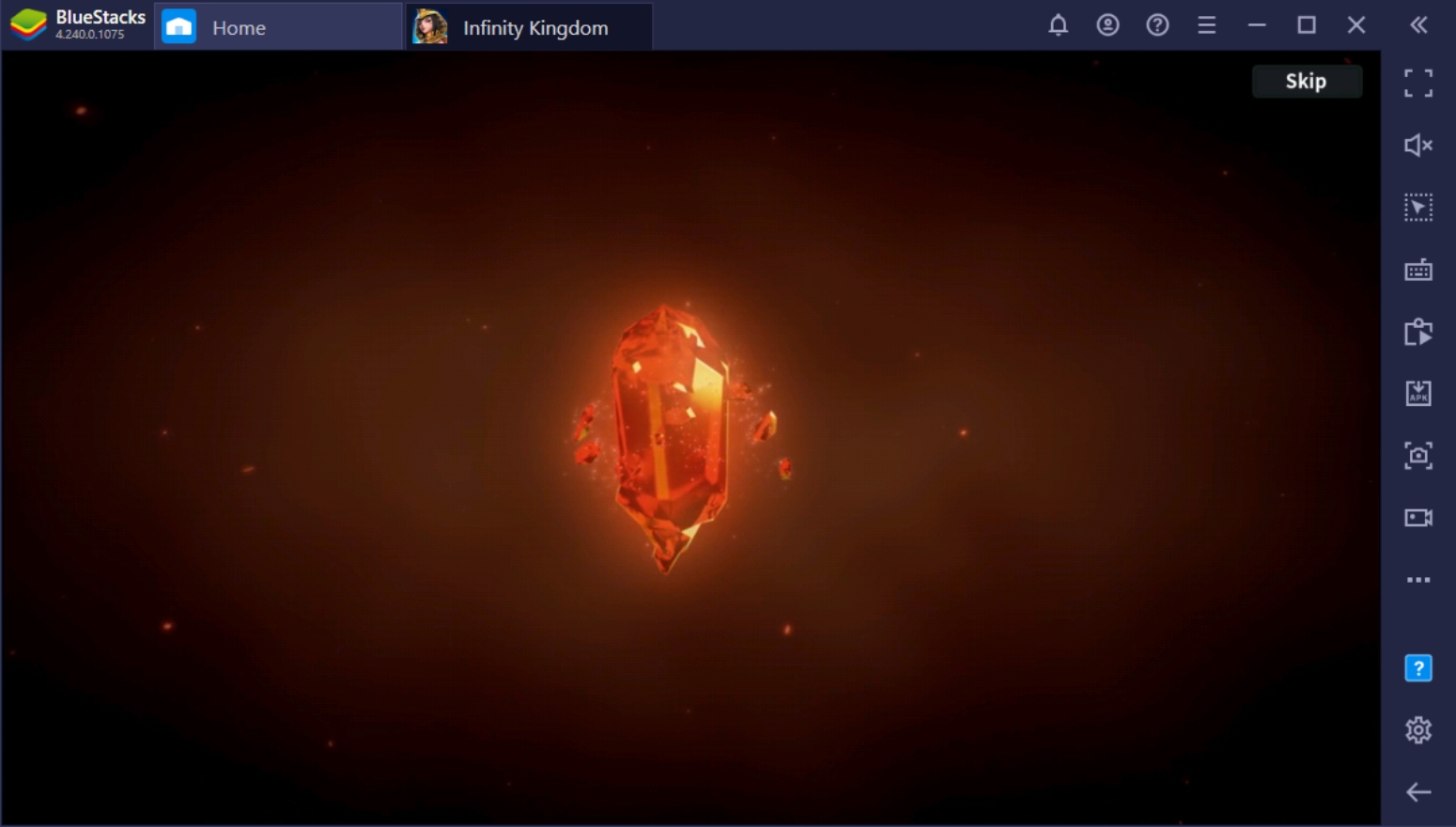 The world is left in ruins after the dwarven mechanical armies ravaged through its cities. You are left with only the ruins of what was once a great kingdom with very few resources to spare. With your guidance and leadership, you must rebuild the kingdom quickly to stand against both the dwarves and the other human kingdoms. The journey to becoming a great lord is a long one, but it also rewards those that persevere. Get this game today on your PC by following a few simple steps:
How to Set Up Infinity Kingdom on BlueStacks?
Are you interested in playing Infinity Kindom on your PC? BlueStacks has got you covered with these useful guides to aid you on your journey to becoming one of the top kingdoms in your realm. After all, games are much more fun and easy to manage when you can play it on a more flexible platform – like a PC. If you're competitive and plan on taking the game to the next level, there are also a few perks that you can take advantage of by merely playing on the BlueStacks client.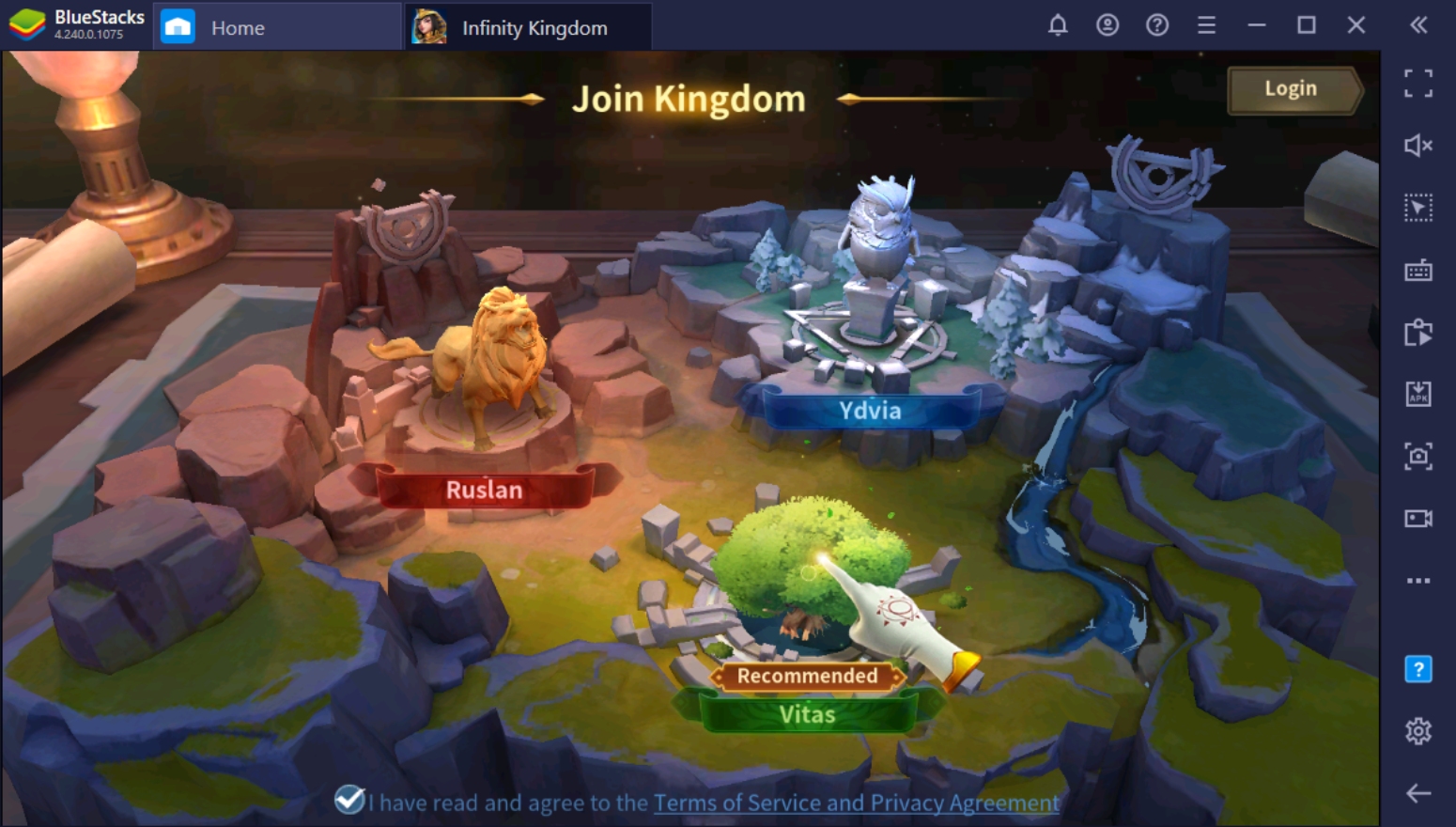 Download and set up the BlueStacks client on your PC.

Link your Google Account to the Play Store.

Use the Search Bar on the Upper Right to look for Infinity Kingdom.

Download the game to your BlueStacks client.
BlueStacks Features To Help You In Infinity Kingdom!
Finished downloading the game? Time to dive into the different features that'll boost your chances of becoming the top players in Infinity Kingdom! BlueStacks boasts a client filled with useful functions that every gamer needs to have. Playing on your phone simply isn't enough to give you all the valuable features that'll upgrade your gaming experience. When you play on your computer, you'll be able to use a more powerful platform to play a wide variety of performance-hungry games!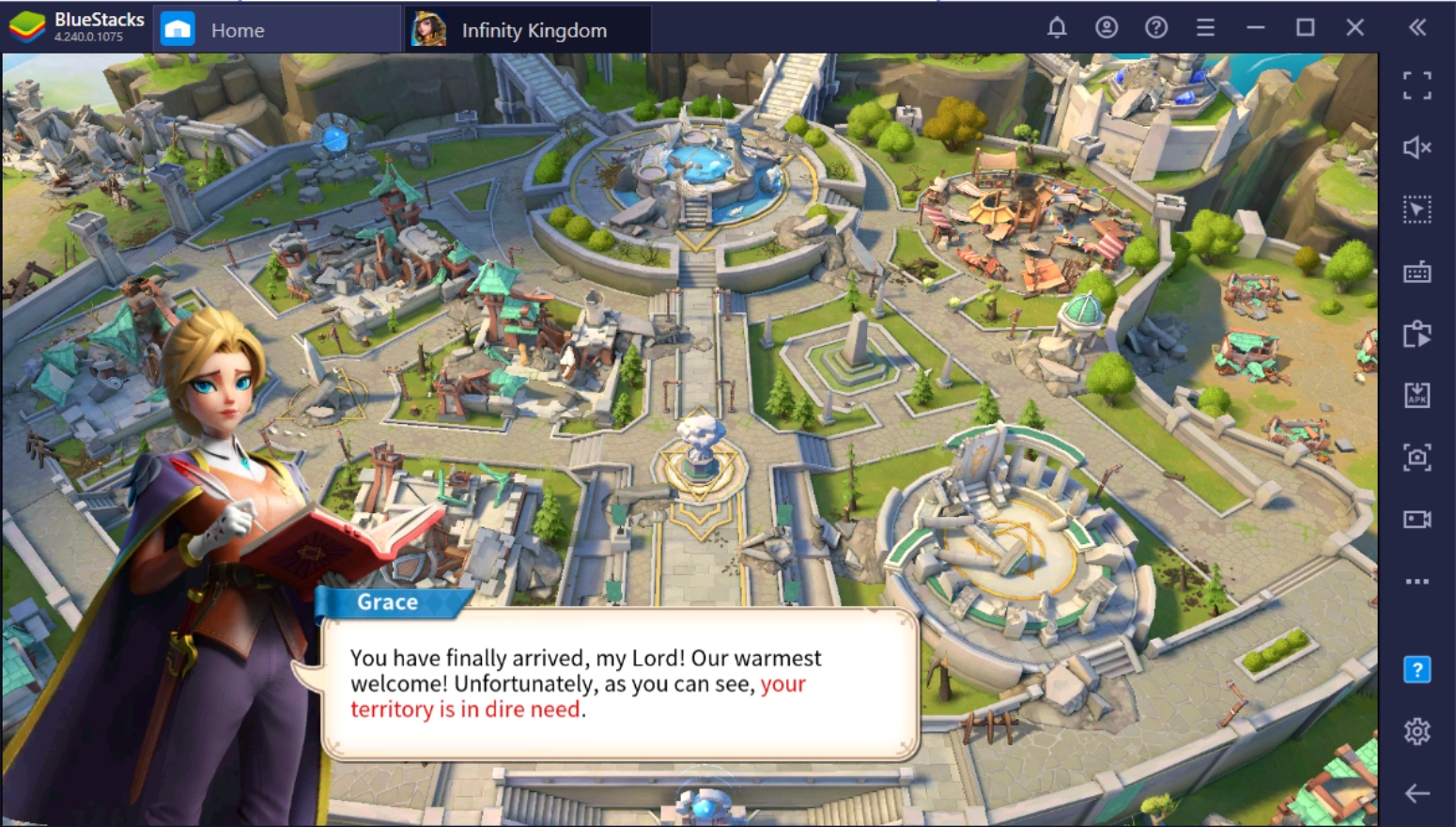 Playing on one account sometimes isn't enough if you want to make it to the top. By using the BlueStacks Multi-Instance Function, you'll be able to open multiple windows of the same game using different accounts. Playing an RTS game like Infinity Kingdom will require you to surround yourself with reliable people, and who's more reliable than yourself? Create your guild only made up of your own kingdoms. This way, you can make guild contributions and assistance more accessible.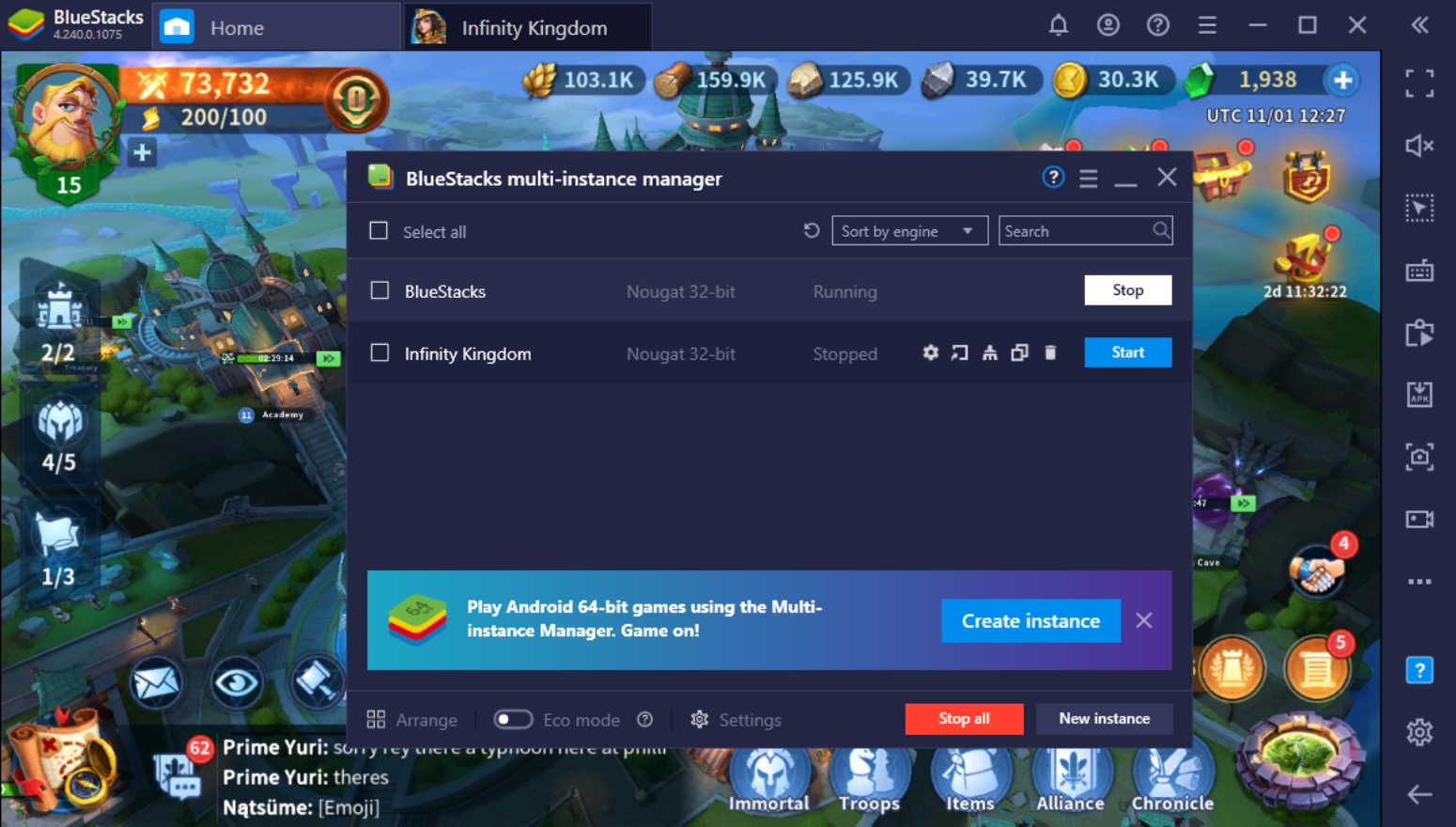 The Multi-Instance Function can also be activated with the Multi-Instance Synchronization, which allows the user to control all windows simultaneously. As long as you place your buildings in a uniform order, you can essentially collect, build, train, or research the same things in all your accounts at the same time by controlling one account. The client will automatically distribute the order to all the other tabs that are open so that you don't have to click them one by one.
Time to let the world know how much you love Infinity Kingdom by sharing your gameplay with the BlueStacks Screen Recorder function. Post your best moments on social media or on streaming platforms. Use the Streaming Mode to share your gameplay live to your followers. You don't have to play the game by yourself when there are so many ways to connect with other people, especially people who like playing similar games or following your style of gameplay.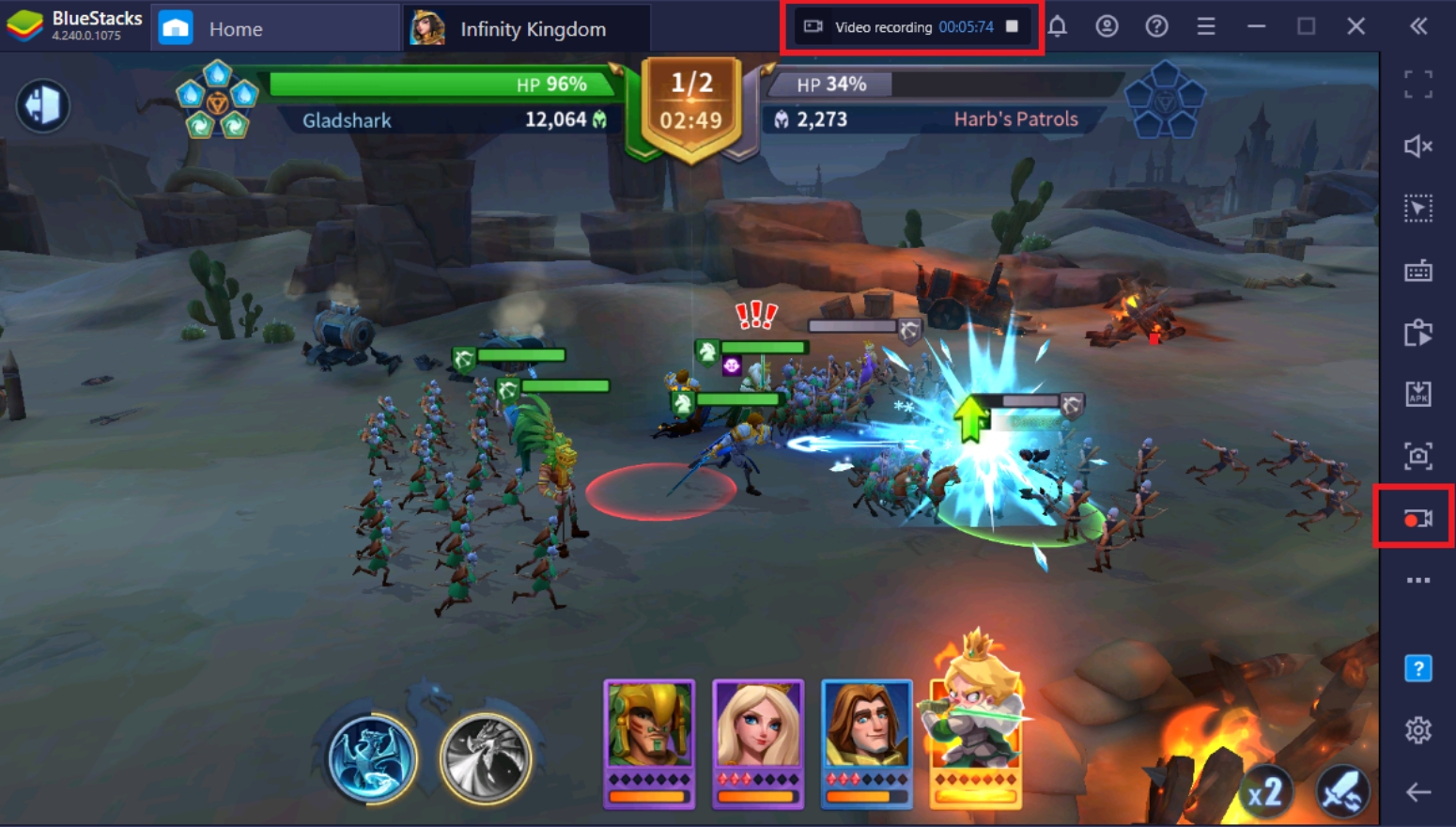 Retrieve the Philosopher's Stone At All Costs!
The world is at war, and humanity is on the brink of being exterminated by the sneaky dwarves. It's time to call upon the heroes that once roamed the lands; use their power to protect the very people they fought for in the past. It is your chance to lead an army of the biggest names in history to defeat the approaching threat of the dwarves marching through your lands. There is no room for a lord such as yourself to second-guess whether or not you can take on the role of the kingdom's leader.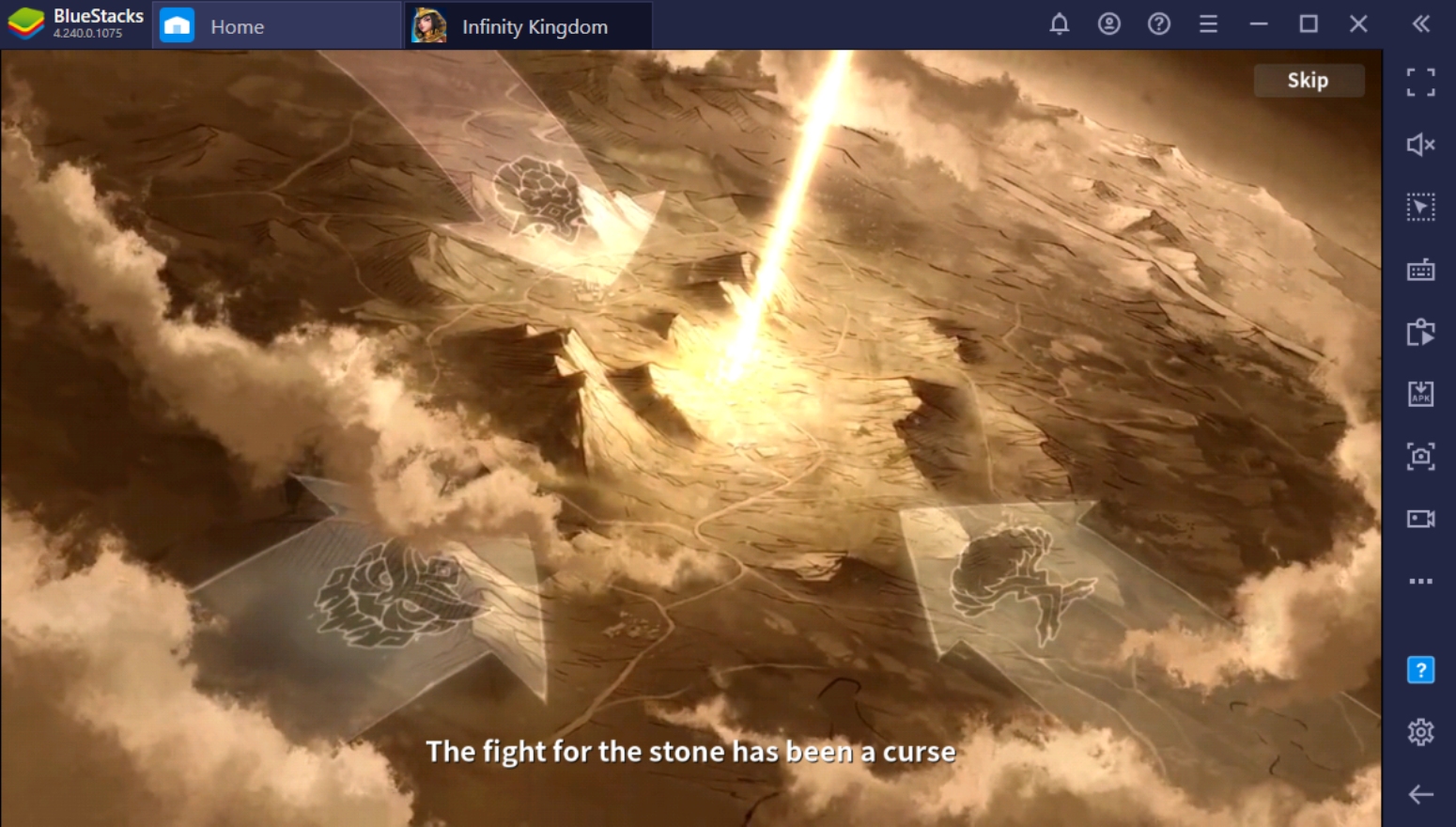 Scattered around the map, each of the kingdoms' different leaders has their own objectives. Some of them may prove to be reliable allies, but the rest will harbor hostile intentions to invade your kingdom for resources and superiority over the land. There is no time to rest in these warring times. Do you have what it takes to defend your own from the looming threats that await you in Infinity Kingdom? Let BlueStacks guide you through your journey and offer you a platform you can rely on!