Game Guides
Becoming The King Of Avalon With BlueStacks on PC: The Setup Guide For Future Lords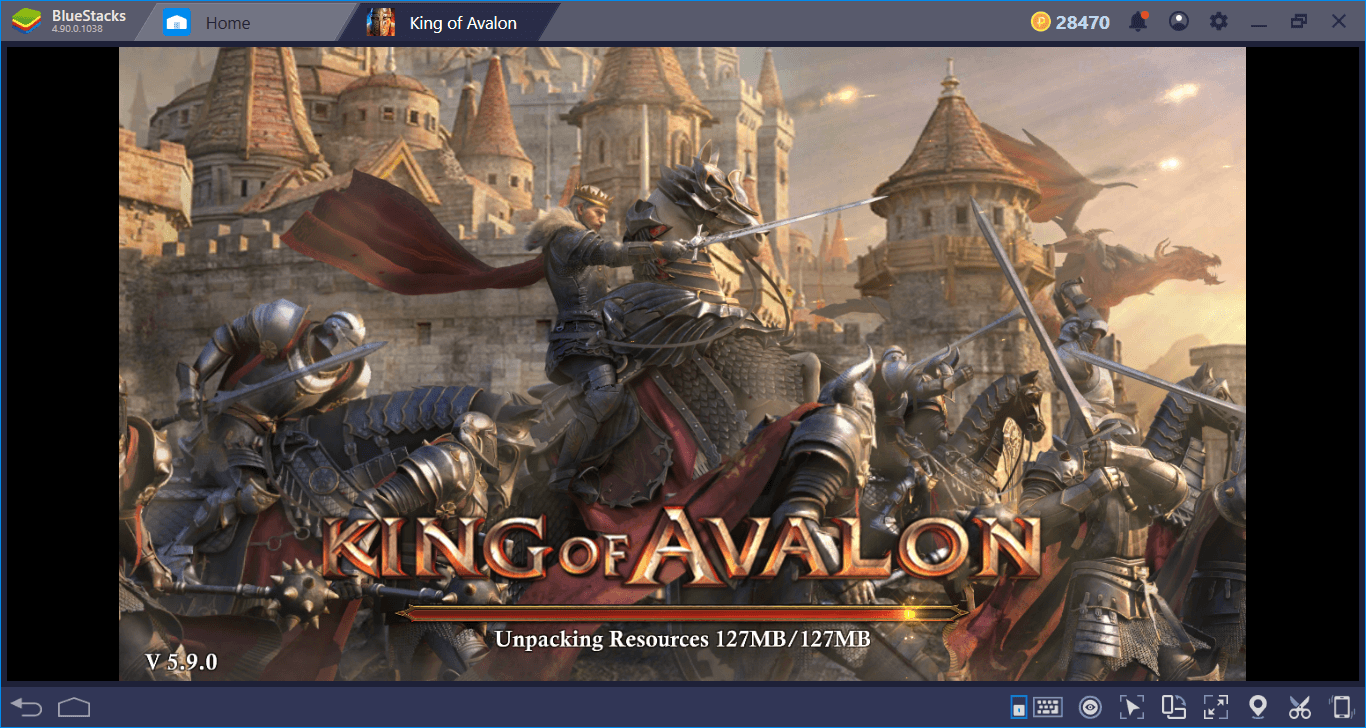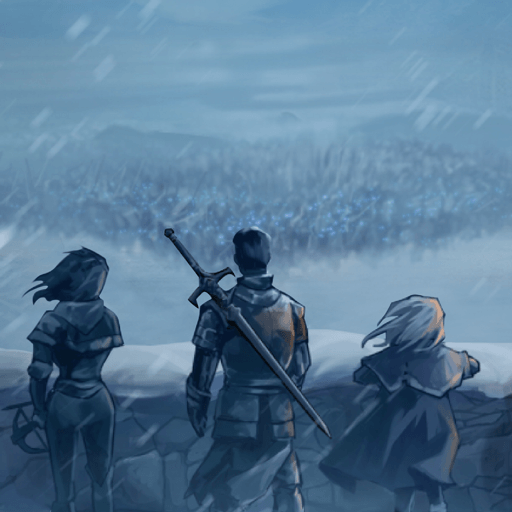 Ride a dragon, defeat your enemies, and conquer the entire kingdom: This is what King of Avalon promises to players. (Well, you can't actually ride the dragon, but still, it is cool to have one. While all of these are noble goals, know that you will have many rivals who are ready to burn your cities: You must use every advantage in order to become victorious. And as always, BlueStacks offers you the biggest advantages with its exclusive features: We will explain what they are below. But first, let's start by installing and configuring the game.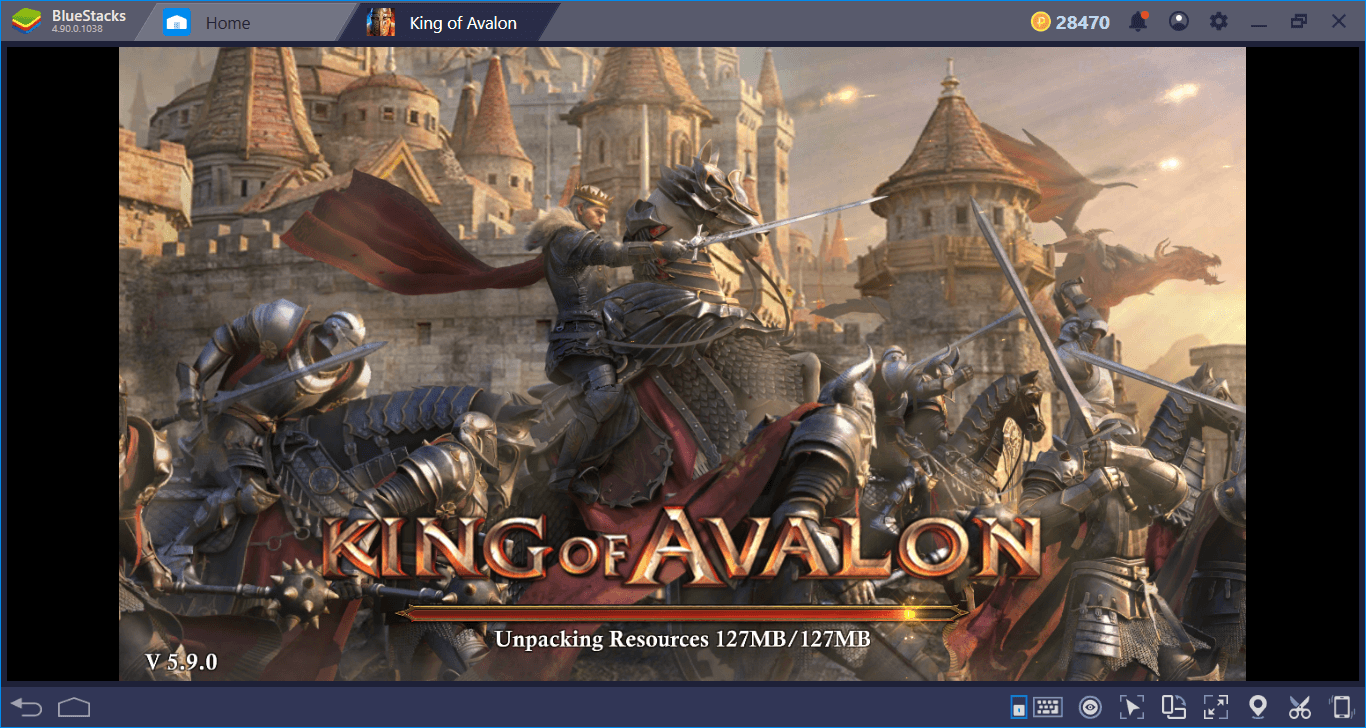 How To Install King Of Avalon On BlueStacks: The Short And Dirty Version
Download and install BlueStacks on your PC.
Complete Google Sign-in to access the Play Store, or do it later.

Look for King of Avalon in the search bar at the top right corner.
Click to install King of Avalon from the search results.

Complete Google Sign-in(if you skipped step 2) to install King of Avalon.
Click the King of Avalon icon on the home screen to start playing.
Configuring The Controls And Creating Tap Spots
The default control scheme of BlueStacks contains only two keys: Up arrow to zoom in, down arrow to zoom out. This is because of a very simple reason: You can play the entire game with only your mouse. No other control tool is needed – King of Avalon is a 2D game with static buttons on the interface, and your mouse is the best control tool to click on those buttons. However, as always, we are giving you the option to use your keyboard keys, if needed. You can create tap spots on top of all the buttons in the game, assign keys, and press on those keys to "simulate" clicking, if you want. All you need to do is use our Advanced Keymap Tool.
You can see the tap spots in action in this screenshot: We dragged a spot on top of every button and assigned a key – simple.
Creating Combo Keys To Quickly Form Armies
You will send your troops to a lot of battles and complete dozens of monster hunts. These are fun features of the game, but they will also require you to form an army every time. You must select specific troops for monster hunts, different units for attacking player cities, a completely different army for conquering resource spots on the world map, a different… You get the idea. Forming the best army for each task is a tiring job and becomes quite boring after a while. Instead, you can use the Combo Key, form each army type one time, and repeat it in the future: There is no need to waste time by trying to select the best units for the job each and every time.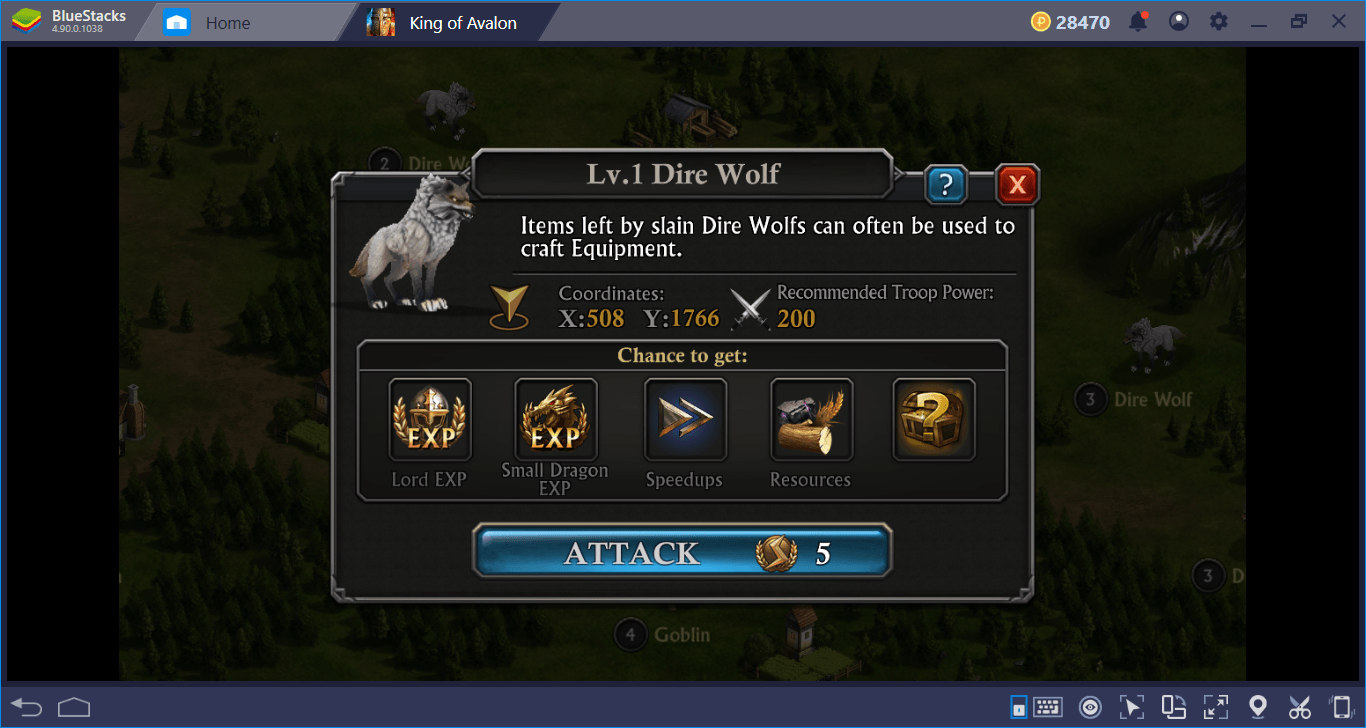 This is our target – we must form the best type of army to defeat it.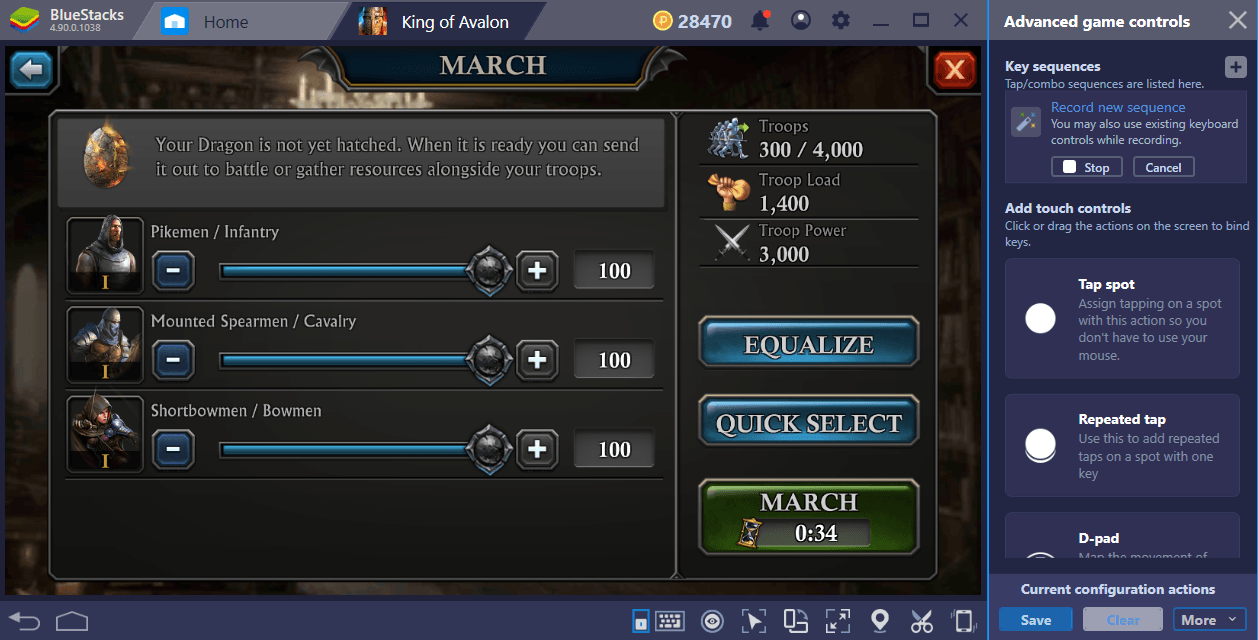 Start the recording, assign your troops, and start to march.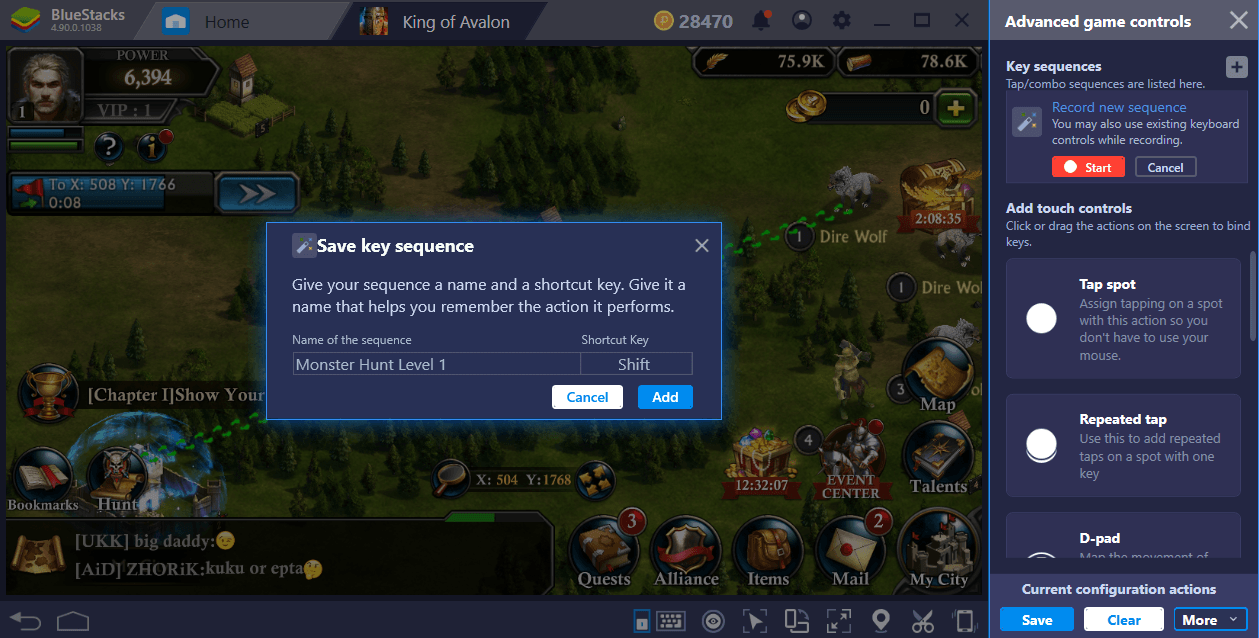 End the recording – you can use the same army setup in the future by pressing the assigned button, automatically.
Combo Key will make all Monster Hunts very easy: As you know, it is possible to repeat these hunts and you get a reward each time. By creating a combo key, you can automatize the entire process: Record once, complete the same hunt as much as you want, without the hassle – BlueStacks Combo Key offers you this chance and more. You can create a different combo for every type of battle, and even automatize the resource collection process.
This is not the only benefit of using BlueStacks of course: You also get lots of advantages by using our multi-instance feature. However, we already have an article about that so you should take a look at it. Speaking of which, why don't you check all of our King of Avalon guides and become a better Lord? See you at the battlefield, my king, and let's win this battle together!