Game Guides
King's Throne: Game of Lust – How to Get More Resources and Gems for Free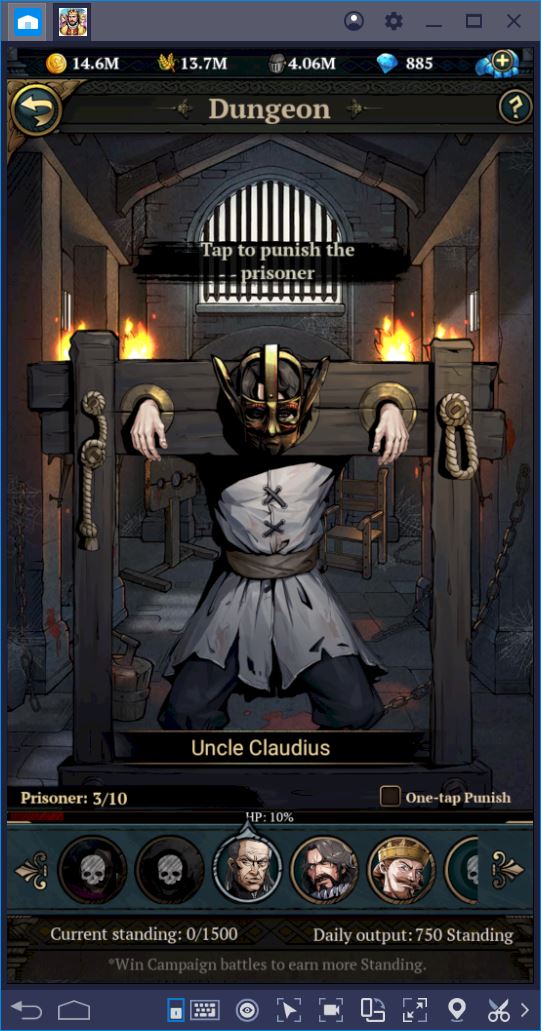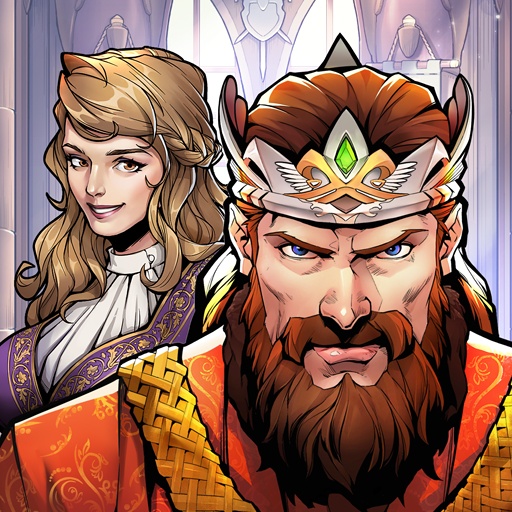 King's Throne may be a "game of lust" at its core, but its more… unique… features are set against the backdrop of an empire management game. As much as one might enjoy the sight of beautiful maidens, a ruler must also provide for his people and ensure the unbridled growth and prosperity of his kingdom. You'll have to learn how to properly manage your resources, lest the ladies at court run out of perfume and start a riot!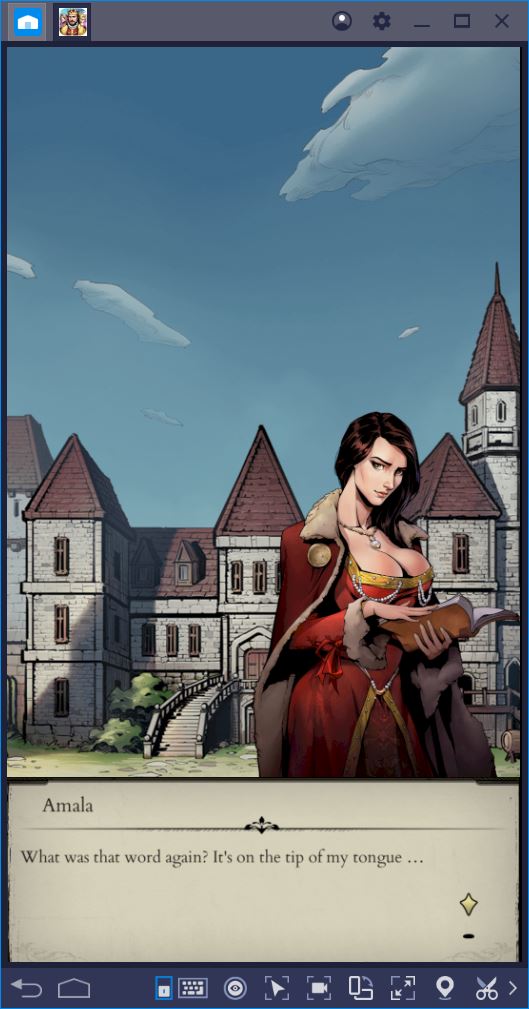 No, they wouldn't do that. These women seem to be irrecoverably in lust with their king. However, if you want to compete with other players in terms of empire prowess and in the arena, you'll need gold, grain, troops, and lots of gems. Below, we'll show you how to get all of these for free.
The Three Basic Resources in King's Throne
Before we get to diamonds – the premium currency in King's Throne, we ought to first take a look at the three main resources. Gold is the basic form of currency and can be used to level up heroes or to make generous donations in order to increase your Luck during Processions. Once your heroes hit level 100, each additional 10 levels will cost upwards of 6 million Gold, so be prepared to open up your coffers.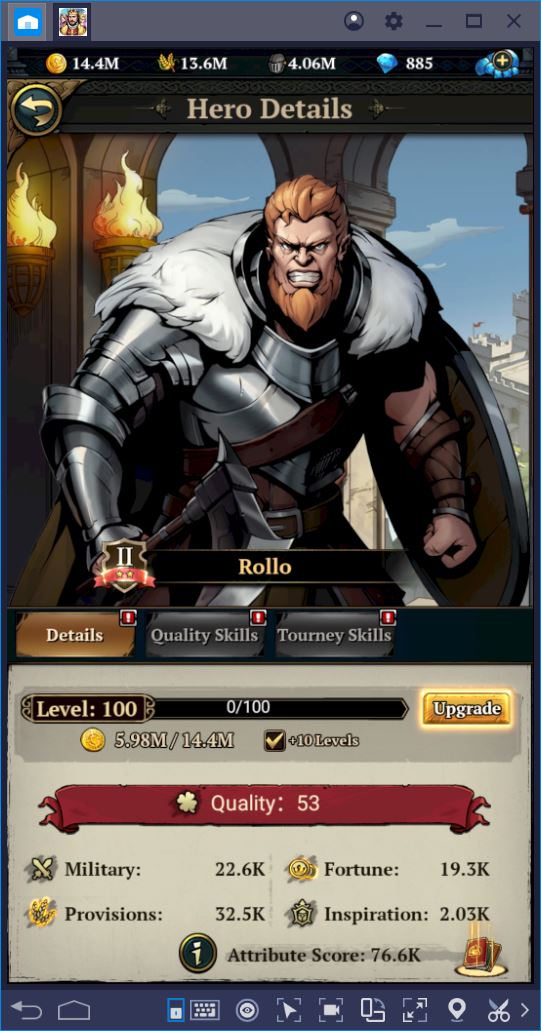 Grain is the main food source in King's Throne. You can donate grain to increase your Luck during Processions, but the vast majority of this resource will go into recruiting more troops. Finally, you need troops by the hundreds of millions in order to go through the campaign storyline. To recruit soldiers, you must expend grain, so you should always make sure that there is a balance between your food production and your inspiration power.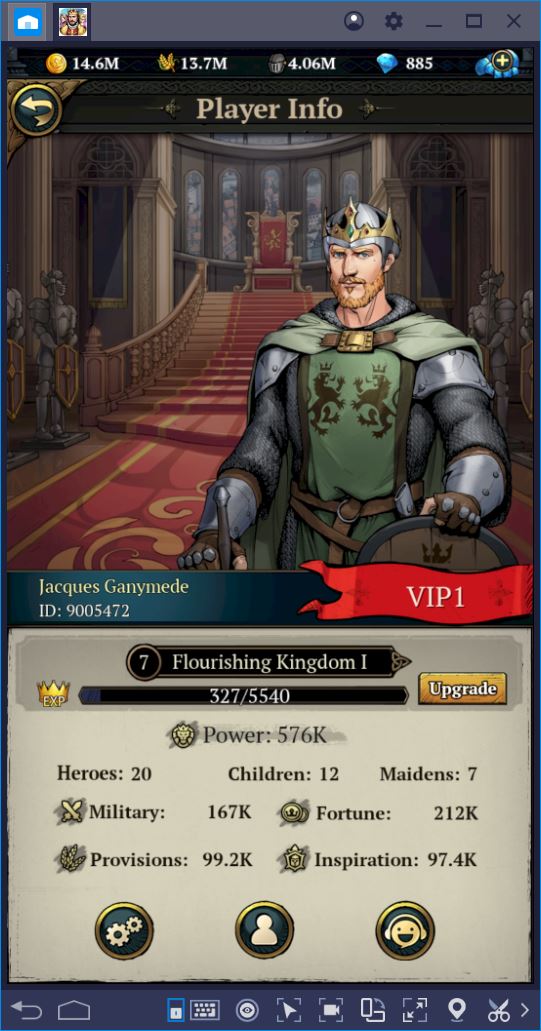 As you start a new kingdom, you'll first likely run out of troops. At a later time, you might find that gold is short. To ensure that you have enough resources to help your kingdom grow, consider the following notable sources:
Levies
As we've already mentioned in our guide to heroes, Levies are your most reliable source of income, food, and troops. You can increase the number of Levies that stack and can be collected at a time by progressing to higher kingdom levels, but in order to boost how much you get from each Levy, you have to upgrade your heroes' respective skills.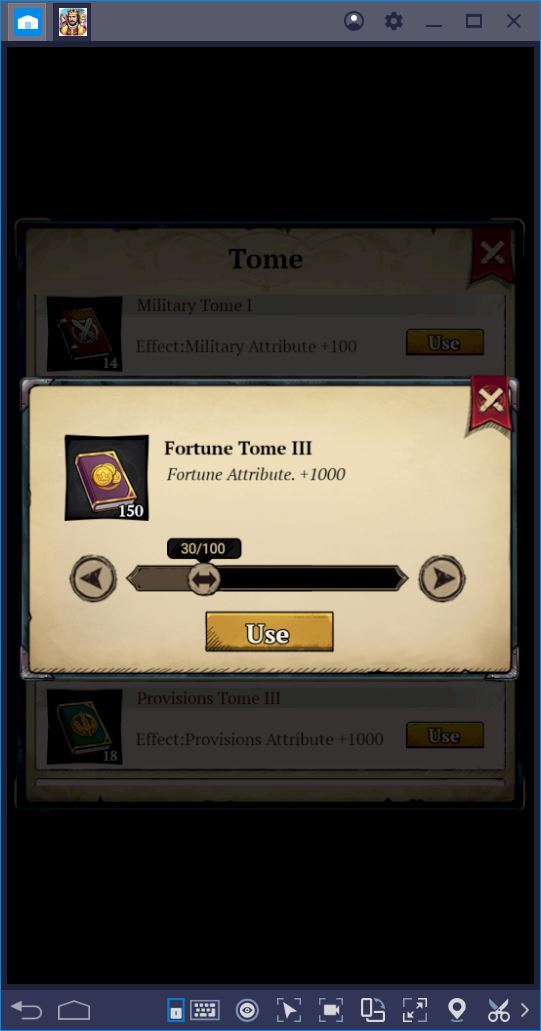 For example, if we find that we are missing food because our recruiting capacity is extra high, we might compensate by upgrading one of Rollo's farming skills or by feeding him Provision tomes. If, on the other hand, we make too much food and cannot recruit enough soldiers, we can make one of our heroes read a few Inspiration tomes. Last, but not least, our heroes' Fortune stat directly impacts how much gold we collect from Levies.
The Main Quest
Albeit slightly less reliable, the main quest is also a great way to earn resources during the early game. Only a limited number of quests are available per day, but they usually grant way more gold, grain, and troops than you could collect through Levies. They also offer plenty of other useful items, such as jewelry and dresses for your maidens, so make sure you complete them when possible.
Scrolls
As you progress in the campaign and the main quest, you win various prizes, including some scrolls that grant resources (upwards of 100,000 apiece). You can find these items by accessing the bag at the bottom of the main Castle screen. There isn't much point to stacking them in your inventory, so feel free to use them at your discretion.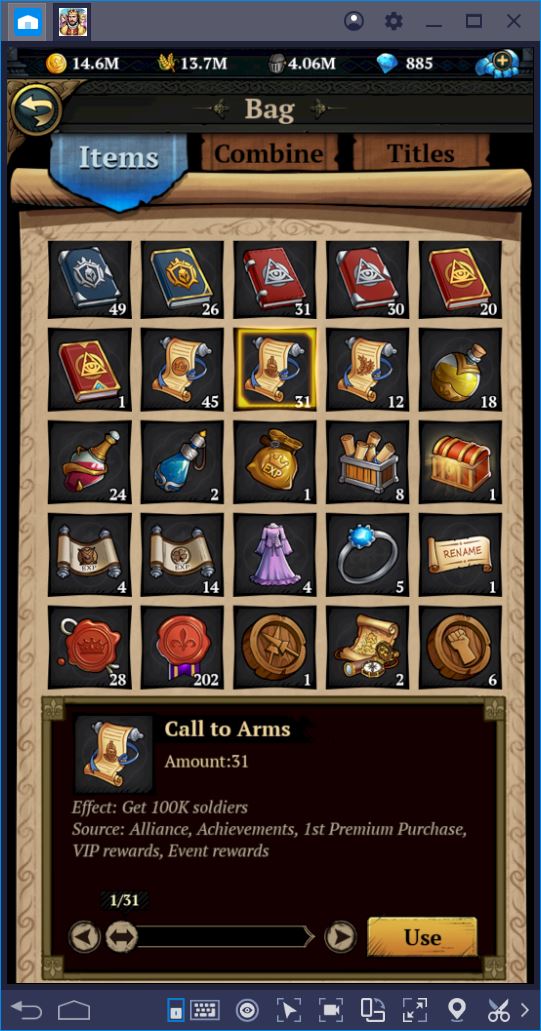 The Dungeon
There's nothing like slapping your prisoners around after enjoying a stimulating afternoon with the maidens at court. It might sound cruel, but, hey, most of them were involved in the killing of your father and would even kill you if given the chance! You can find the Dungeon at the far right side of the main Castle screen. To "punish" a prisoner, you have to use 10 Standing points, which are refreshed each day and can be increased by defeating campaign bosses. Each hit has a chance to give you an item or tons of resources.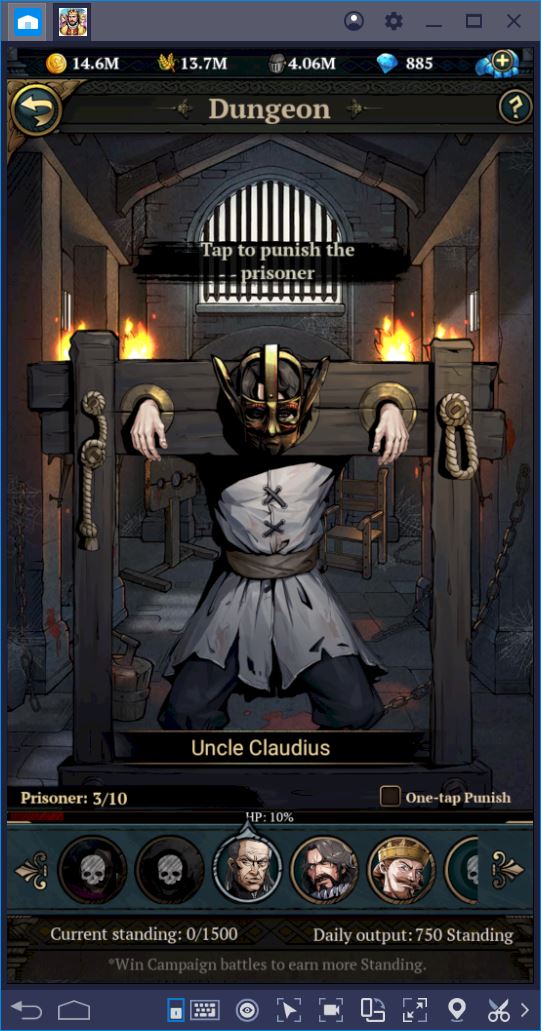 Processions
In our guide to maidens and intimacy, we mentioned processions as a way to bring more young women to court. When you're not lucky enough to meet ladies, however, you usually come across various men of the town, who wish to express their gratitude by giving you resources as gifts. Careful, though! If your Luck rating is very low, these visits might actually cost you grain or gold, instead.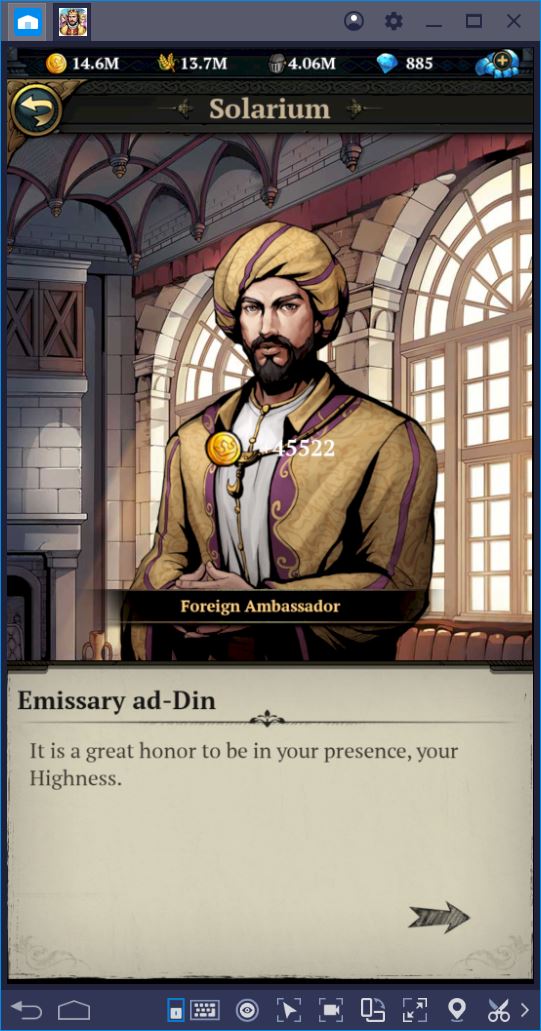 Getting and Spending More Gems
Gems are the premium currency in King's Throne so, naturally, there are way fewer to go around than you'd like. Without spending any real currency, you can get about 2,000 gems during your first week so you might want to spend them wisely. Depending on the level of your kingdom, you can collect a certain stipend per day. At Kingdom Lvl. 7: Flourishing Kingdom I, for example, we earn a cool 70 Gems every day we log in.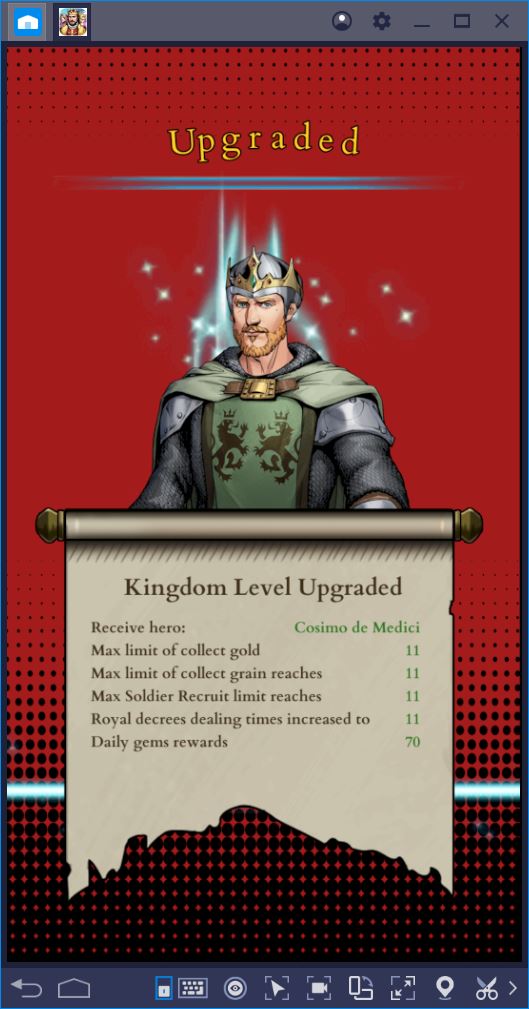 You can use this currency to buy resources and items in the Shop, but we believe that most of these deals are not actually worth the cost. Instead, you should save up Gems to expand your Children's Rooms and your Training Ground to at least 5. This will allow you to operate both with one click instead of raising every child and training every hero manually.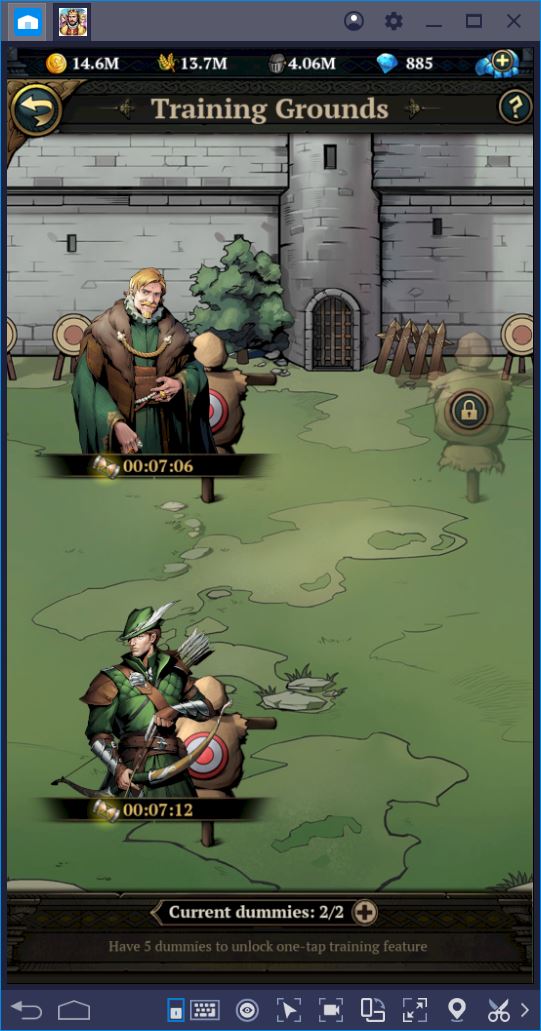 In addition to your daily stipend, you can earn more Gems by collecting the monthly login rewards (about 3,000 Gems per month), as well as your "First 7 Days" bonuses. Finally, completing various Daily and Progress Quests, which you can find at the bottom of the main Castle screen, will also grant you more premium currency. Enjoy!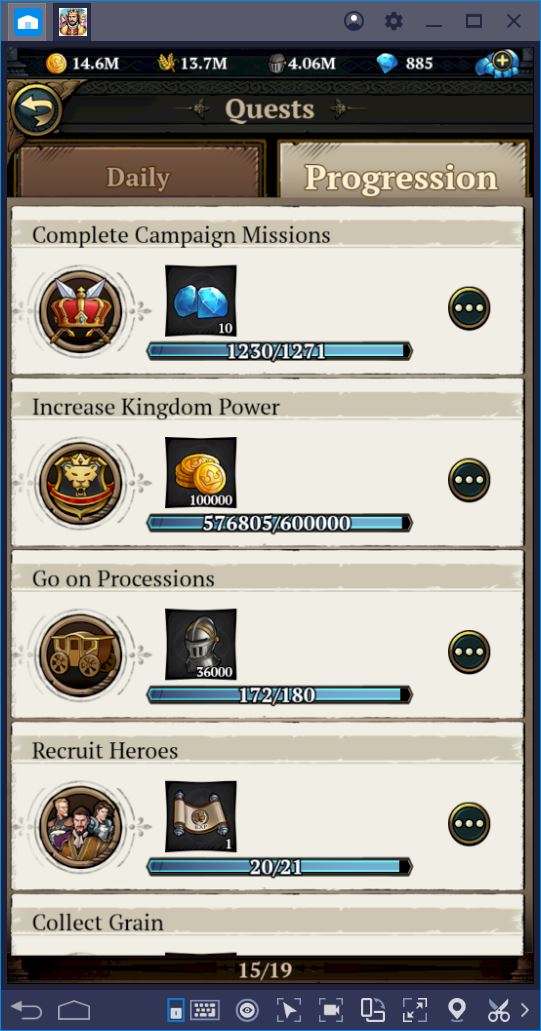 At this point, your granaries are bursting with food, your treasury is filling up nicely, and your army is growing ever-more powerful. You even have enough Gems in your coffers to make most maidens blush! What more can a king wish for?