Game Guides
BlueStacks Installation Guide for Knight's Raid: Lost Skytopia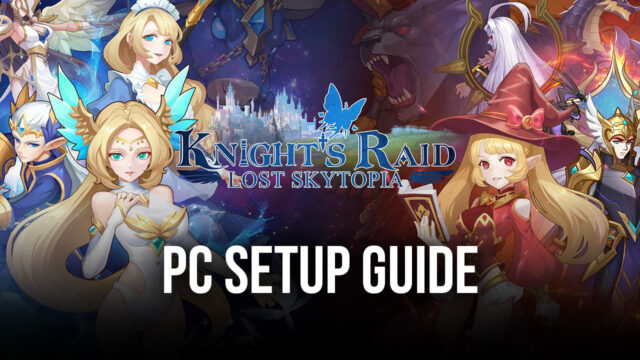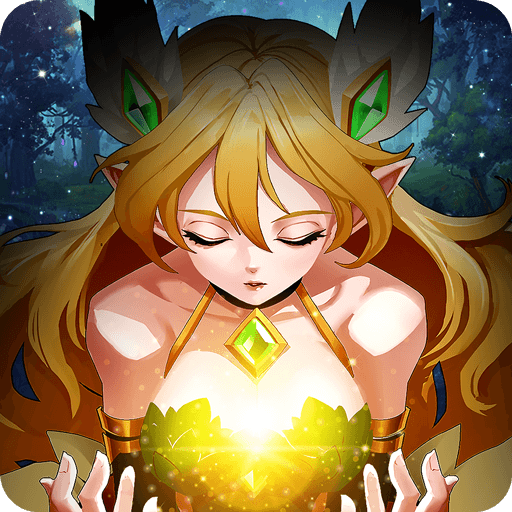 The Skytopia is in danger of being overtaken by extremely hostile forces and it needs brave heroes to stop them. Play Knights Raid: Lost Skytopia now on your PC or Mac with BlueStacks and enter the world of Karlmoss, where you can not only fight waves of enemies with your team of heroes but also uncover the long-hidden treasures and legends of the mysterious world.
How to Install Knights Raid: Lost Skytopia
Download and Install BlueStacks

on your PC.

Complete Google Sign-in to access the Play Store or do it later.

Look for

Knights Raid: Lost Skytopia

in the search bar at the top-right corner.

Click to install

Knights Raid: Lost Skytopia

from the search results.

Complete Google Sign-in (if you skipped step 2) to install

Knights Raid: Lost Skytopia.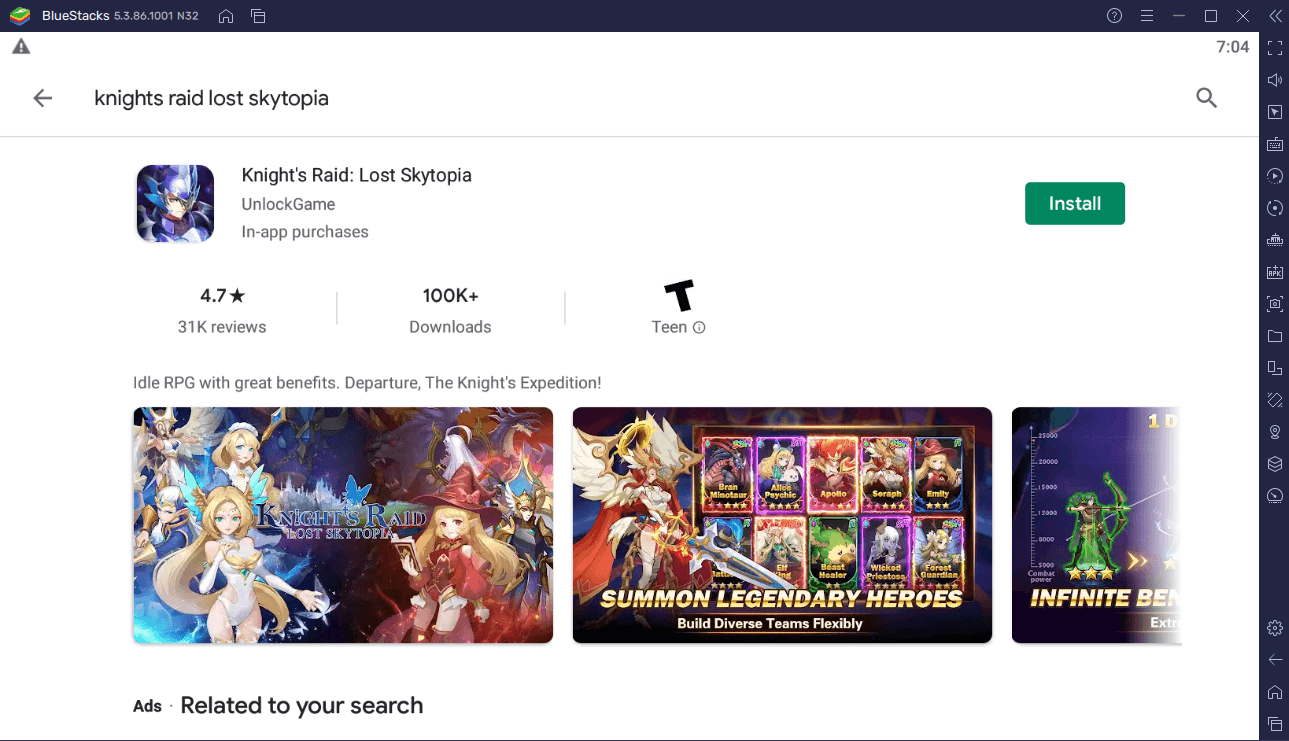 Create a Team of Powerful Heroes
Knights Raid: Lost Skytopia takes pride in its more than 100 heroes that each has its own uniquely beautiful appearance. At least five of these 100 heroes can be part of a formidable team that can save Skytopia.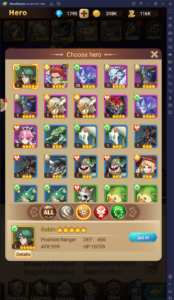 Heroes are separated into four races and six positions (classes). These factors are important to consider whenever you are selecting which hero to deploy to your team.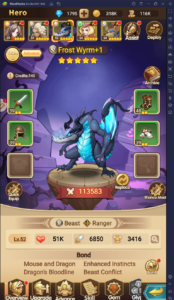 The game features four races: Light, Demon, Beast, and Nature. The game features an interesting system wherein a race can do more damage to another race while at the same receive more damage from another one. Additionally, the game also gives collective buffs to the team whenever you deploy at least two heroes of the same race in the team.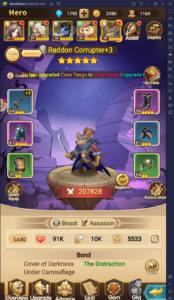 The game's six classes are Warrior, Assassin, Tank, Ranger, Mage, and Priest. A hero's position or class tells you about the combat abilities of a certain hero and how you should use them in planning a battle. For instance, Warrior heroes have good attacking capabilities which make them good frontline attackers. Tank heroes have large amounts of HP which enables them to take damage for the team and allow an opening for attack.
There are so many factors to consider in crafting your team and that is what inherently beautifies the strategic aspect of Knights Raid: Lost Skytopia. Each of the more than 100 heroes can also be individually upgraded and you can know more about making these heroes stronger in this guide.
Engage in Strategic Battles
Combat in Knights Raid: Lost Skytopia has your team of five fighting another team of five and your chances of victory depend on the overall strength of your team and also how you strategically arranged them.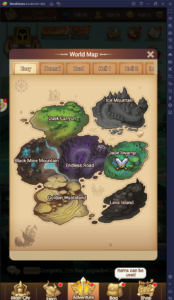 The game's adventure quests are where you can explore Karlmoss' several regions. Each region has stages that you must clear to proceed to the next one. These adventure quests are also segregated into numerous difficulties, allowing for large replay value.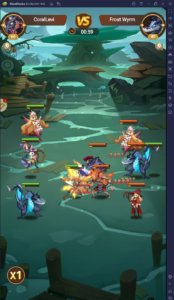 Every battle is played out automatically by the game and during the game, your heroes can active a devastating attack called an Ult Skill, which can deal heavy damage to enemies. But beware as enemies also have the same ability.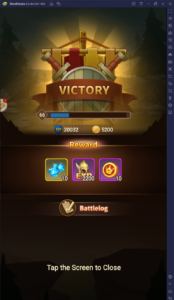 Rewards are given to you when you complete a stage. These include gold, Hero EXP, and Player EXP, which are valuable resources (Gold & EXP Farming Guide for Knights Raid: Lost Skytopia) that you can use to upgrade your heroes.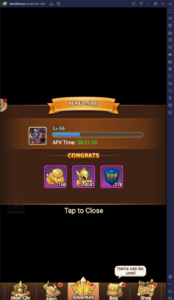 Even when not doing adventure quests, your heroes remain active as they enter idle mode. During this mode, they continuously fight off waves of enemies and earn resources while doing so. These earned resources are called AFK earnings and they are all placed in a chest. This chest becomes full eventually and you must wait eight hours for it to become full again. Your heroes earn resources for you at an hourly rate and this rate can be increased by completing more adventure quests.
Summon Strong Heroes
Feeling lucky? You can test your luck in Knights Raid: Lost Skytopia by pulling for a potentially strong hero. There are two ways of summoning heroes: the Hero Summon and the Legendary Summon.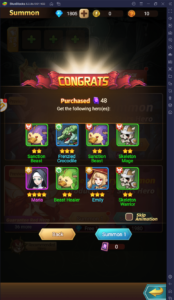 The Hero Summon is the regular way of summoning heroes. When you are really lucky, you can earn at most a 4-5 star hero. Items called Hero Cards are required to initiate a summon and these can be acquired through numerous ways in the game.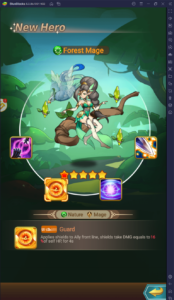 The Legendary Summon is where things become interesting as this is where you can acquire the creams of the crops in the game. When luck is on your side, you can obtain a 6–7-star hero, which is already a very strong hero even without upgrades. Legendary Summons however are more expensive as diamonds are required, which is the game's premium currency.
Save the Skytopia with BlueStacks
Begin your adventure to save the Skytopia (A Beginner's Guide to Knights Raid: Lost Skytopia) now by playing and installing Knights Raid: Lost Skytopia now on your PC or Mac with BlueStacks. By doing so, you gain access to several features that can enhance your gameplay experience.
For one, playing the game on BlueStacks allows you to play the game in a windowed interface which then allows you to easily minimize the game and keep it running in the background while you do other activities on your device.
BlueStacks features a Multi-instance tool that you can use to reinstall Knights Raid: Lost Skytopia on a new instance of a virtual Android device. Upon reinstalling the game and logging in with a different account, you can run two instances of the game all at the same time. And you can even create and run more instances. If you are a player who likes running multiple accounts, then Multi-instance is for you as it makes managing different accounts possible and easier to do.
Considering that this game boasts an idle mode feature, it can be common for you to leave the game running in the background. If you are a laptop user and you worry about battery life while at the same time worrying about your team of heroes, then you can enable BlueStacks' Eco Mode which optimizes the game automatically such that it runs at lower consumption.
Save the Skytopia now with BlueStacks. Who is your favorite hero so far in Knights Raid: Lost Skytopia? Let us know in the comments below.