Game Guides
Reroll Guide for KonoSuba: Fantastic Days – How to Obtain the Best Characters Early On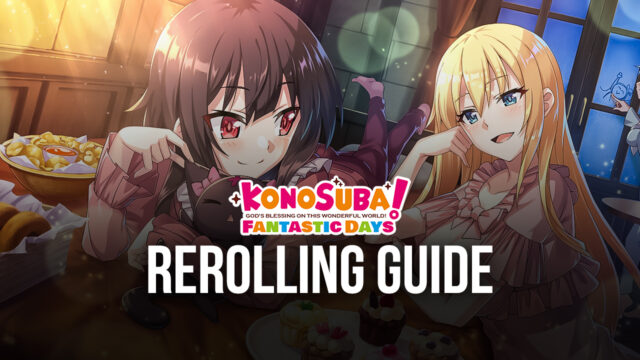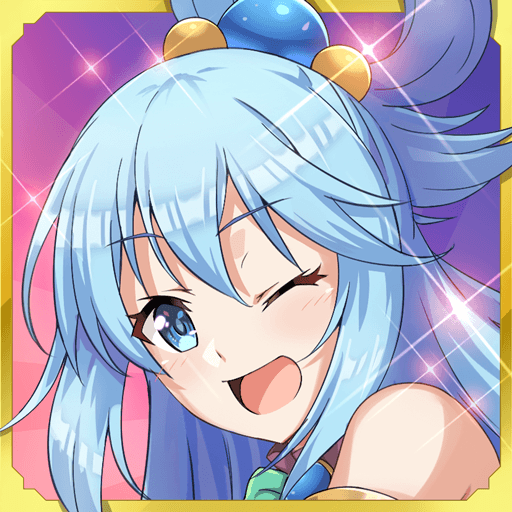 The new KonoSuba: Fantastic Days has just been released today, bringing players into the fantastic world that first originated in the 2012 light novel series, and then further popularized with its anime adaptation in 2016. This game follows the story of Kazuma Sato who, after suffering an untimely (and frankly, hilarious) death, has chosen to reincarnate in a parallel universe rife with MMORPG elements and all sorts of wondrous creatures and locales. As his only wish before moving onto this world, Kazuma chooses the goddess Aqua to accompany him, who reluctantly agrees. And what ensues is a long series of hijinks and shenanigans as the group travels and get to know each other further.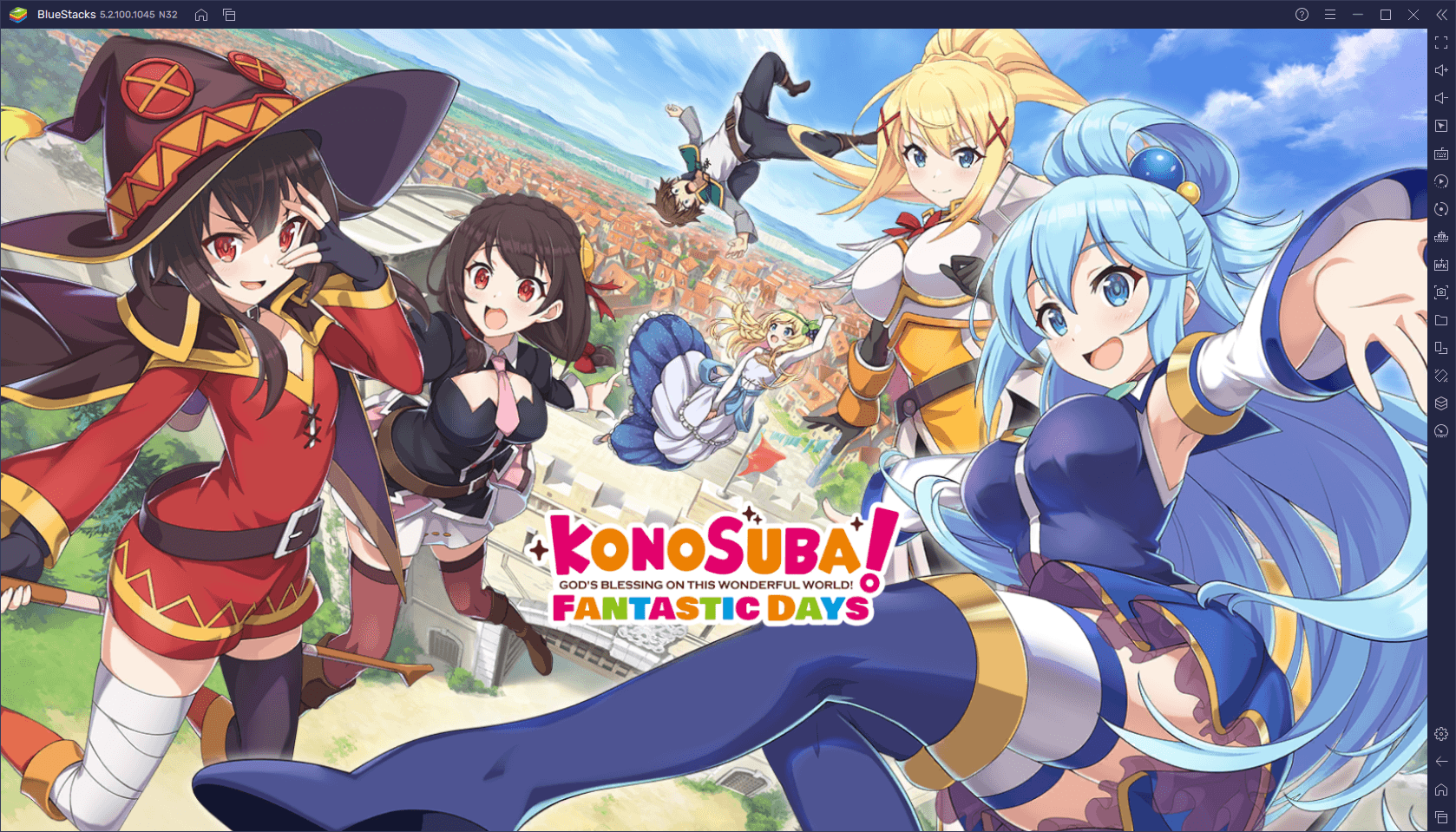 Story elements aside, KonoSuba: Fantastic Days is a gacha RPG with the standard flair that we've come to expect from the genre. However, since the game was published by Nexon, you can expect to find a certain degree of refinement and polish, which is particularly true for the performance and graphics. Especially if you play Konosuba on PC with BlueStacks, you'll get the very best experience with this game not only due to our emulator's superior power and speed, but also thanks to the wide variety of tools it offers.
One of such tools that our emulator has, and which is particularly useful for Konosuba: Fantastic Days, is the Instance Manager, as it lets you reroll with much more efficiency, which in turn is great for obtaining the best characters in the game from the beginning much faster.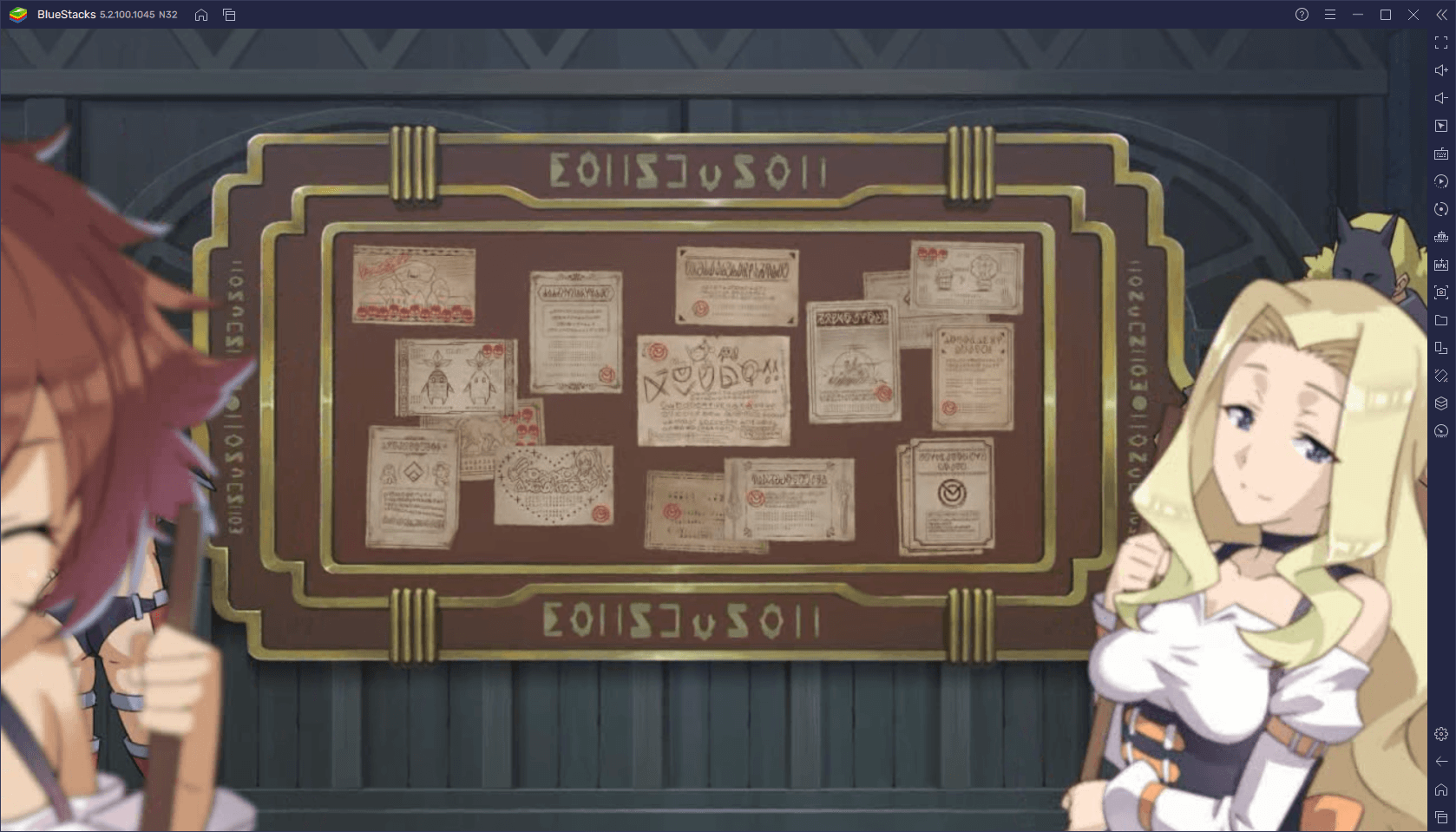 If getting a good start in your favorite gacha games is something you enjoy, then you'll definitely want to reroll in KonoSuba: Fantastic Days. And in this guide, we're going to show you exactly how to proceed.
How to Reroll in KonoSuba: Fantastic Days
For those who are unfamiliar with the term, rerolling refers to a process through which you can unlock powerful characters in gacha games in the first few minutes after starting. In this sense, players can get a good start since having powerful characters can help to breeze through the first story chapters and any of the early challenges.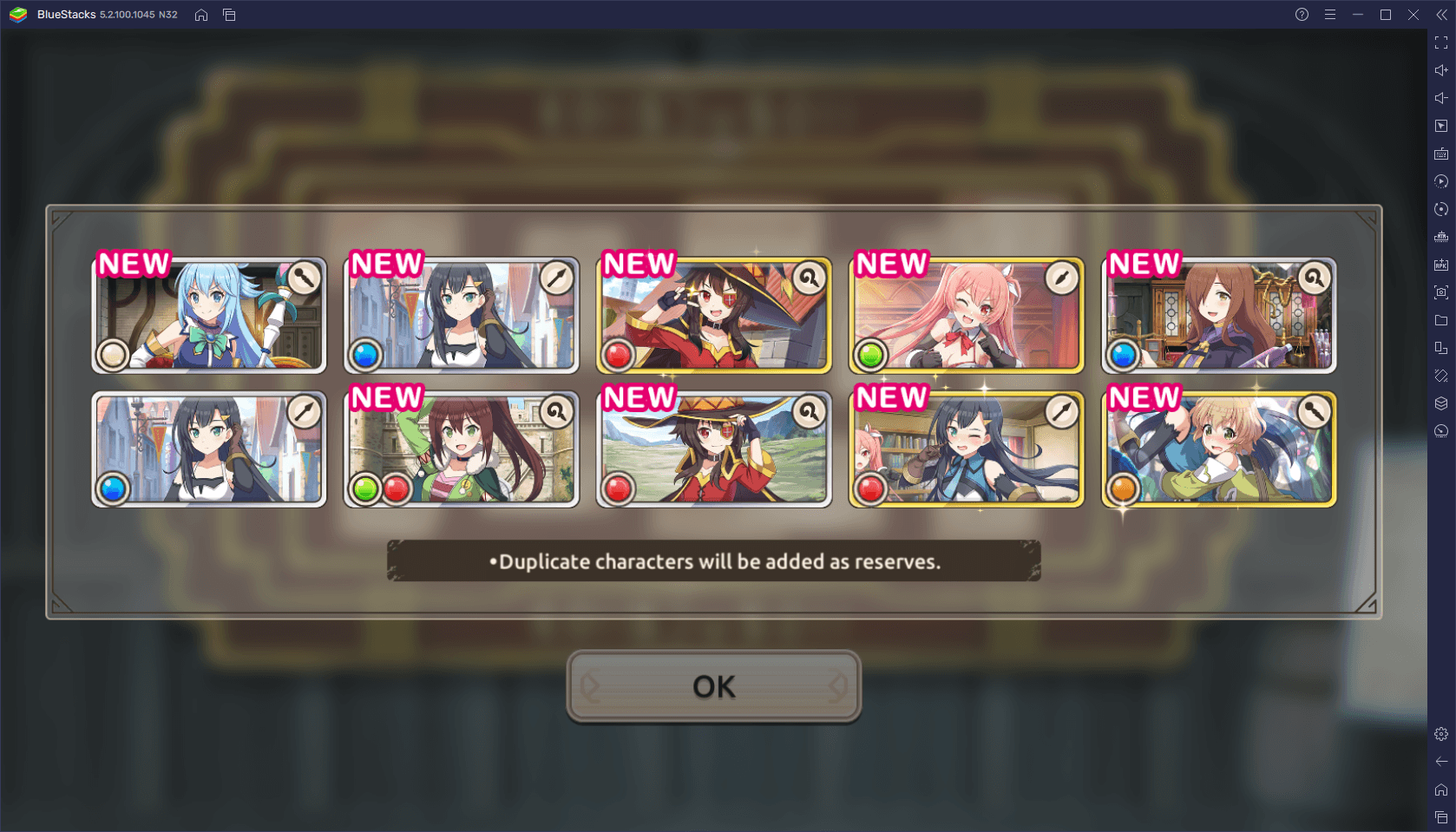 The process of rerolling itself consists of performing the first summonings after completing the tutorial, which are usually free, and restarting if the player is not satisfied with the results. In KonoSuba, this process is very, very easy and fast, particularly since the game has a skippable tutorial, after which you can perform a free 10x summoning. In other words, the process takes about a minute or so after you begin, though you can extend a bit if you want to summon 20 characters instead of 10 per run.
For the sake of convenience, we've prepared a step-by-step guide on how to reroll in KonoSuba: Fantastic Days.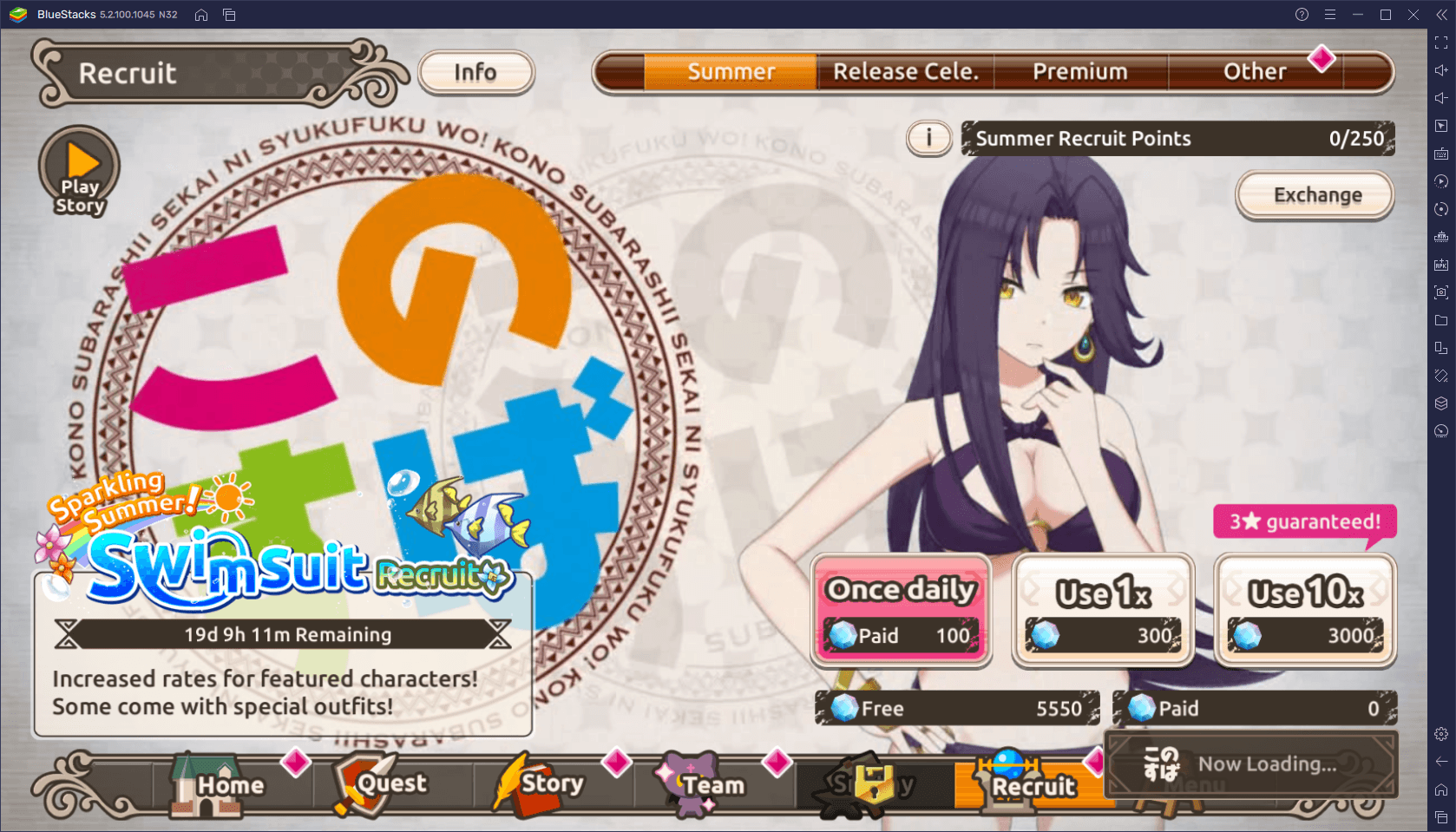 Start the game, making sure you

login with a guest account

. Don't start with your own Google account since it'll make restarting the game much more difficult.

Progress through the introductory sequences, and

skip the battle tutorial

.

Once you're done with the intro, perform your first 10x summoning, which should be free.

Open your gift box and claim all the rewards, which should give you around 5,550 Quartz, enough for an extra 10x.

(optional) complete all the novice missions to get an extra 3,000 Quartz for another 10x summoning.

If you're not satisfied with the results, reset your progress by going to the

in-game menu > Profile > Remove Account

. After you've typed in "Reset Account", your account will be removed and you'll be able to login anew as a guest.

Repeat steps 1-6 until you get the characters you seek from these initial summonings.
Thanks to the skippable tutorial, the process until step 3 takes only a few seconds after starting the game, which lets you reroll very quickly. In fact, it'll probably take you longer to actually reset the game than going through the cutscenes and rerolling, unless you're going for the three 10x summonings per run, in which case you'd need to complete a few missions and clear several levels in order to obtain the extra Quartz. You could even go beyond that and work a bit more to get an extra 450 Quartz for yet another 10x summoning per run.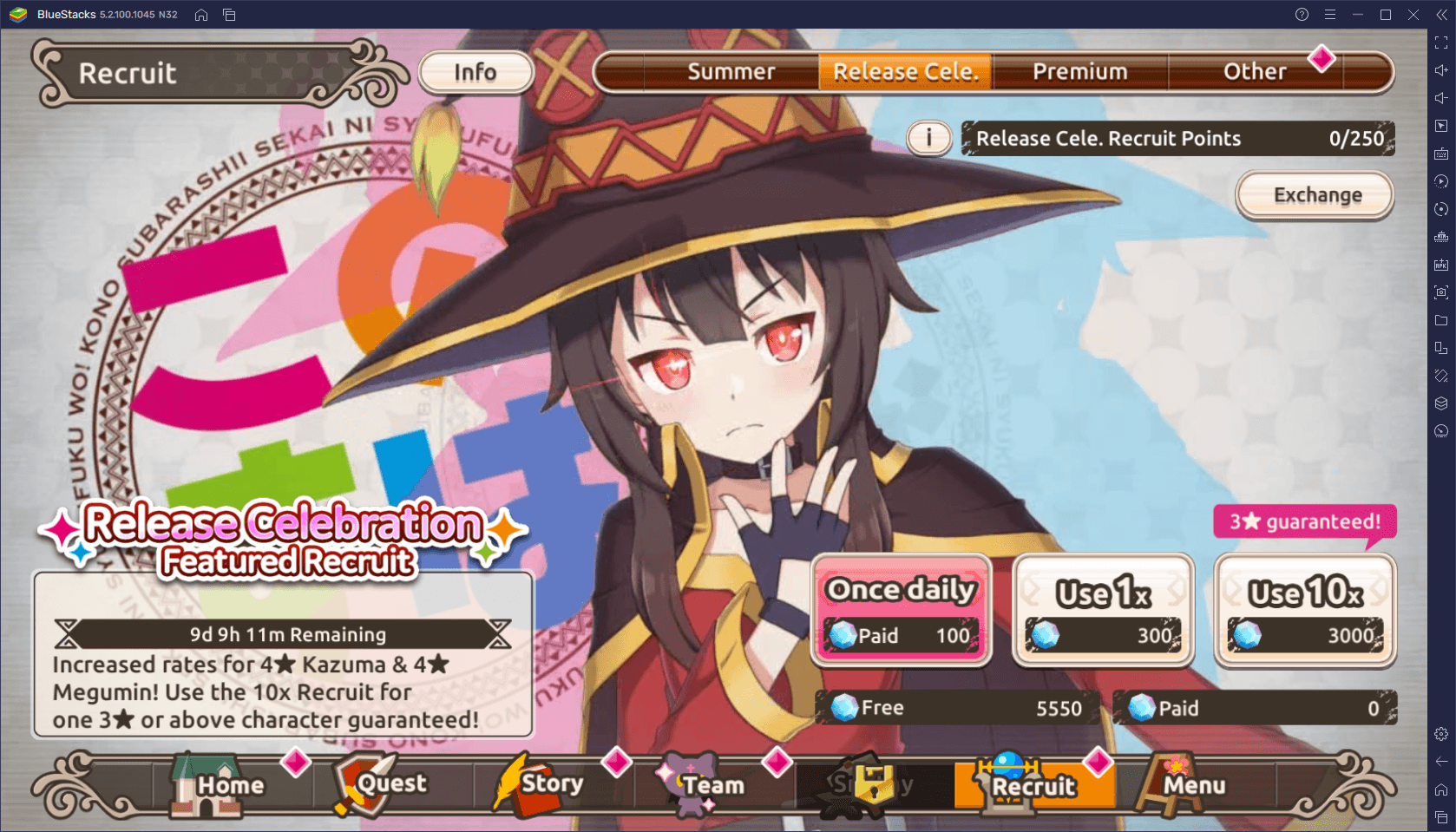 Nevertheless, regardless of your approach, the single 10x pull per run is, by far, the fastest way to reroll in KonoSuba: Fantastic Days, especially if you're playing on BlueStacks, which brings us to our next point.
Speed Up Rerolling With the BlueStacks Instance Manager
While the odds of getting good characters from the gacha are always the same regardless of your method, and you're wholly dependent on luck in order to unlock powerful units, you can significantly expedite the reroll process by playing on multiple instances at the same time. In this sense, instead of performing a single 10x per pull, you'll be rolling double, triple, quadruple, or even more than that, depending on how many instances your PC can handle.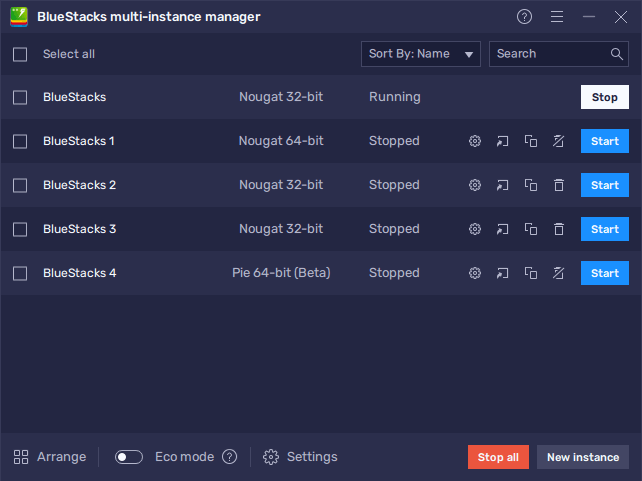 This boost is achieved through the BlueStacks Instance Manager, a tool that lets you create multiple instances of BlueStacks, and access KonoSuba with all of them simultaneously. This lets you reroll on multiple accounts at the same time, therefore speeding up the process. As we mentioned above, while we can't directly increase the odds of getting good characters, you'll be rerolling much faster by pulling on several accounts at the same time.
In order to access the Instance Manager, simply press Ctrl + Shift + 8. In this new screen, you can press on "New instance" to create another instance of the emulator. You can do this as many times as you want, as long as your PC can handle it. Furthermore, you can also activate the Instance Sync feature by pressing Ctrl + Shift + 9 while multiple instances are running, which lets you progress on all active instances while only playing on your main window. The way this works is that, when the Sync is activated, BlueStacks will mirror all the actions you perform on your main window across all other active instances, letting you progress on all of them without the extra effort.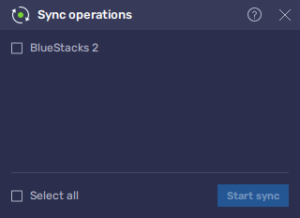 With our BlueStacks tools, you can reroll in KonoSuba: Fantastic Days with twice or even three times the speed. Let us know if you managed to get any good rolls by playing on PC with BlueStacks.