Game Guides
KonoSuba: Fantastic Days – Tier List With the Best Characters in the Game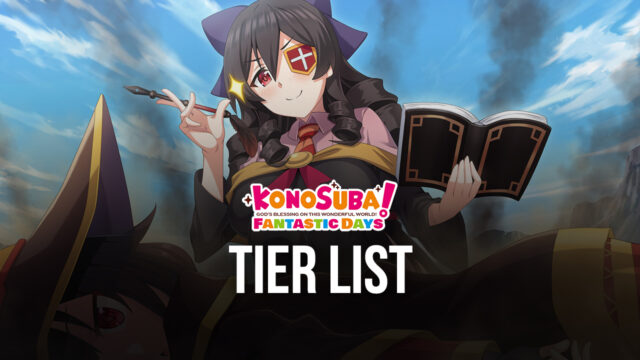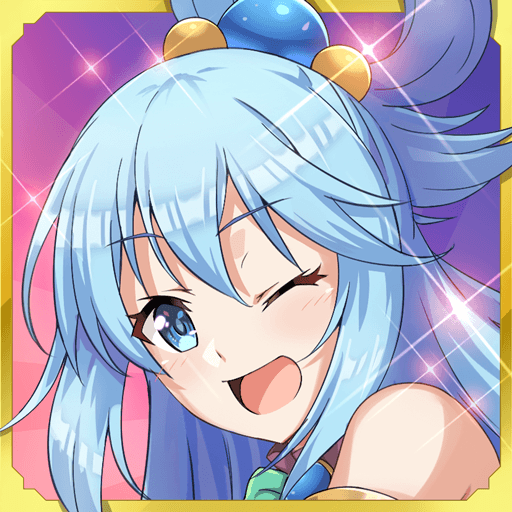 KonoSuba: Fantastic Days is a new gacha RPG published by Nexon and revolving around the eponymous manga and anime series, in which a young man meets an unfortunate end, but is then reincarnated in an MMORPG world where he must travel the lands to rid it of the evil Devil King. The game revolves around the same mechanics of many other games in the genre. Namely, players will complete missions, farm resources, unlock powerful characters, and upgrade their teams in order to beat even tougher missions later on.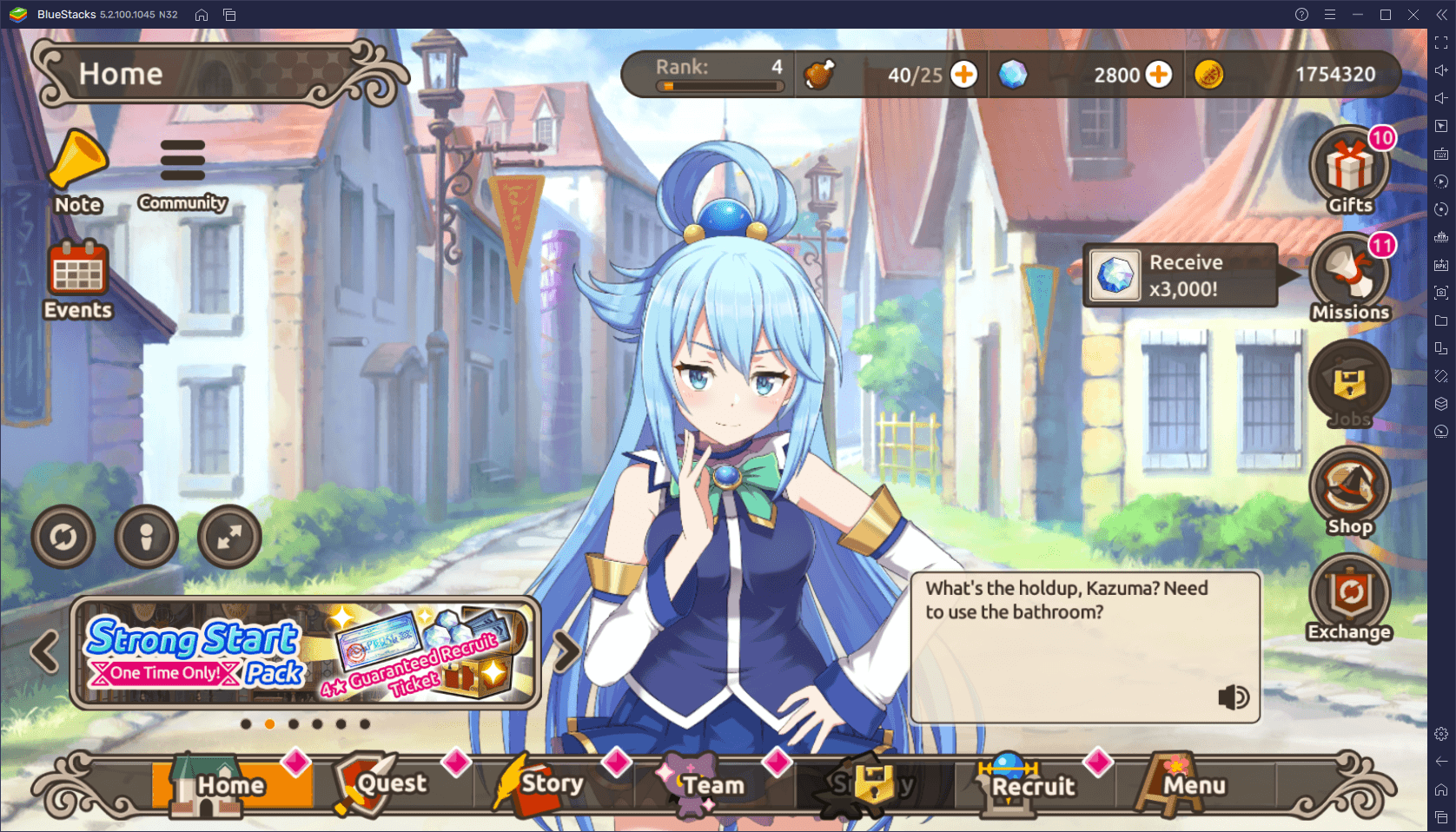 However, while these games often ease you into the gameplay by progressively unlocking more complex elements as you complete missions and rank up, there is a topic that is seldom addressed: Who are the best characters in the game?
KonoSuba: Fantastic Days has a large roster of characters that the player can summon from the gacha system. However, knowing which ones to summon and which ones to ignore can be quite difficult, particularly since the units in this game mostly consist of multiple versions of the same characters, which not only differ in general appearance, but also in skills, stats, elements, and even in their roles. All of these aspects can make rerolling in KonoSuba quite difficult, if only because you can't really know which ones to summon.
In this sense, we've decided to create our own tier list for KonoSuba: Fantastic Days, which you can use if you're thinking of rerolling, or if you're just looking for a few good characters to add to your roster. Keep in mind, however, that while we won't be listing all the units in this game, we'll be mentioning the ones we think are the best and give a brief explanation as to why.
S Tier Characters
The definite must-haves and strongest units fall into this category. If a character is listed here, it's because they either can deal a ton of damage, offer unparalleled utility, or are pivotal and crucial to have in most occasions.
Melissa (Treasure Hunter)
Melissa is good for one and one reason only: Her physical resistance debuff. Alright, that may be an overstatement, but what can't be overstated is that she's an amazing addition to any physical lineup since she can essentially lower the enemy's resistance to this damage type. If you're making a physical-heavy team, you definitely NEED Melissa in your squad.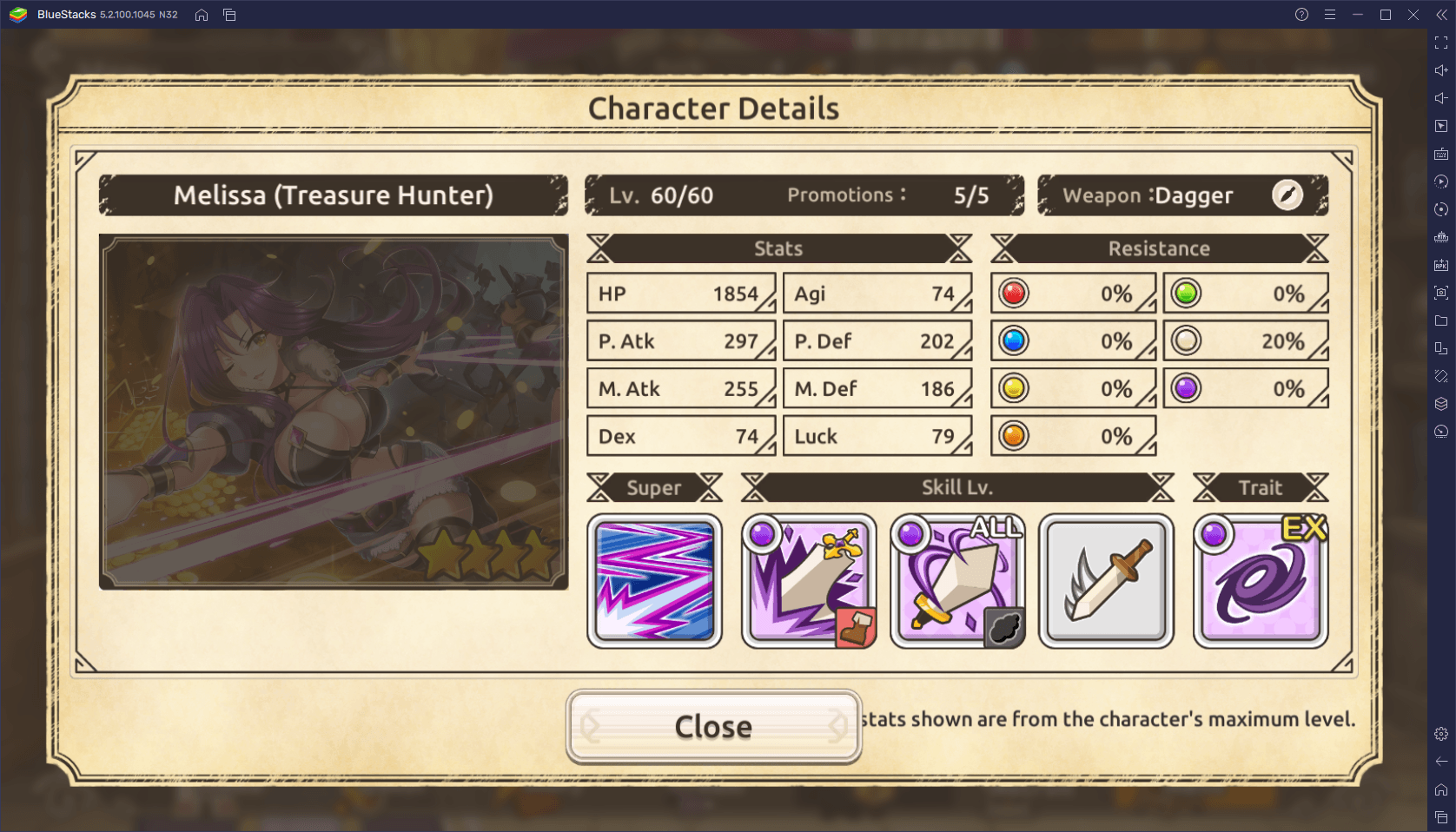 If Melissa's kit made her crucial for any physical lineup, Amy is definitely more suited to teams with lots of magical damage. Aside from being able to support the team with ample heals, some of her skills can also enhance the magic attack of the team. However, even if you don't want to have a magic-focused squad, her heals are more than welcome in any formation.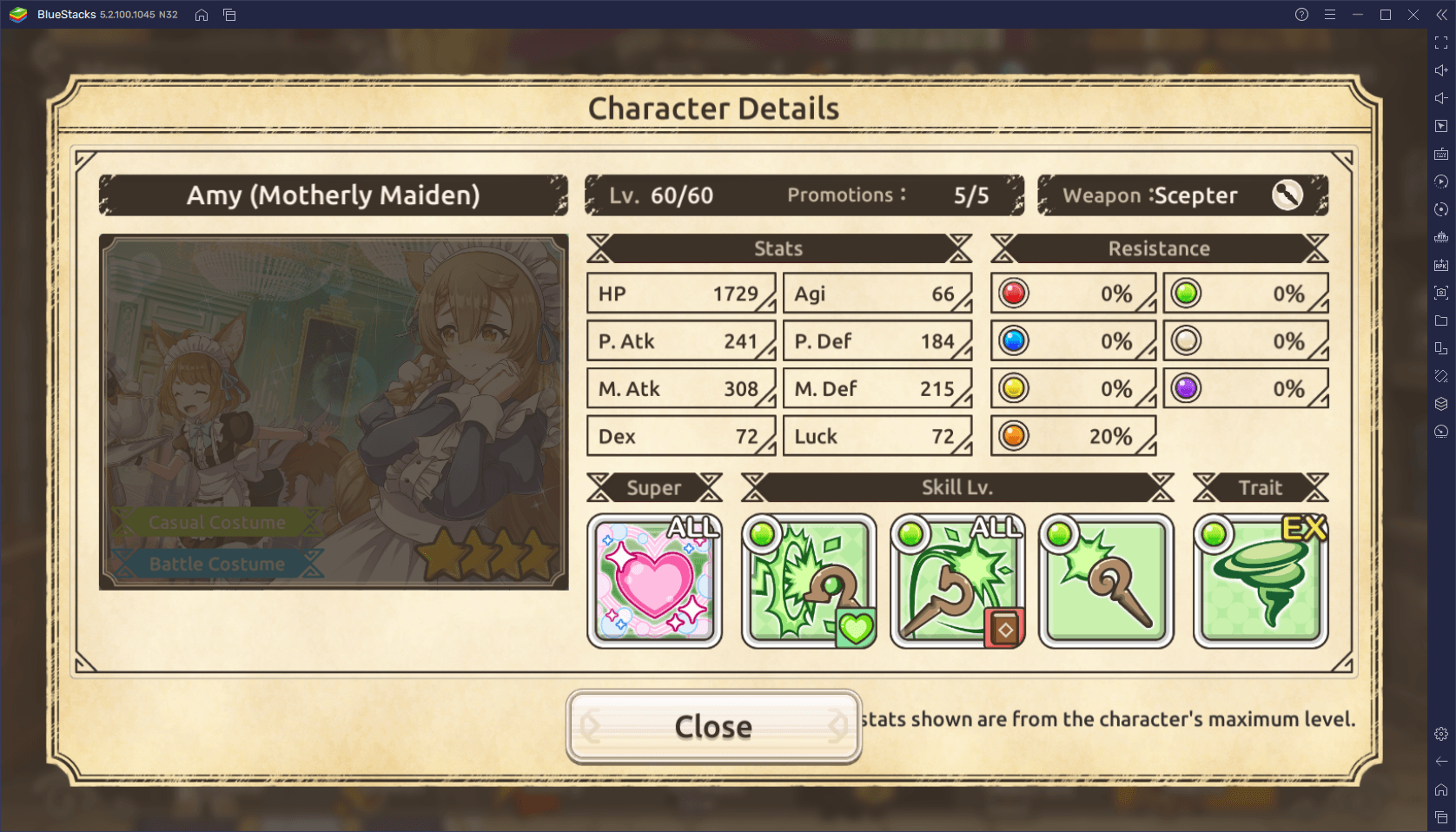 Chris (High-Flying Thief)
Chris earns a special spot in this tier not just because of her damage potential, but also due to her utility in PvP, by effectively being able to debuff the enemy's agility, slowing them down considerably. Chris can also reduce the enemy's physical defense, which makes it a great partner to Melissa, if you also have her.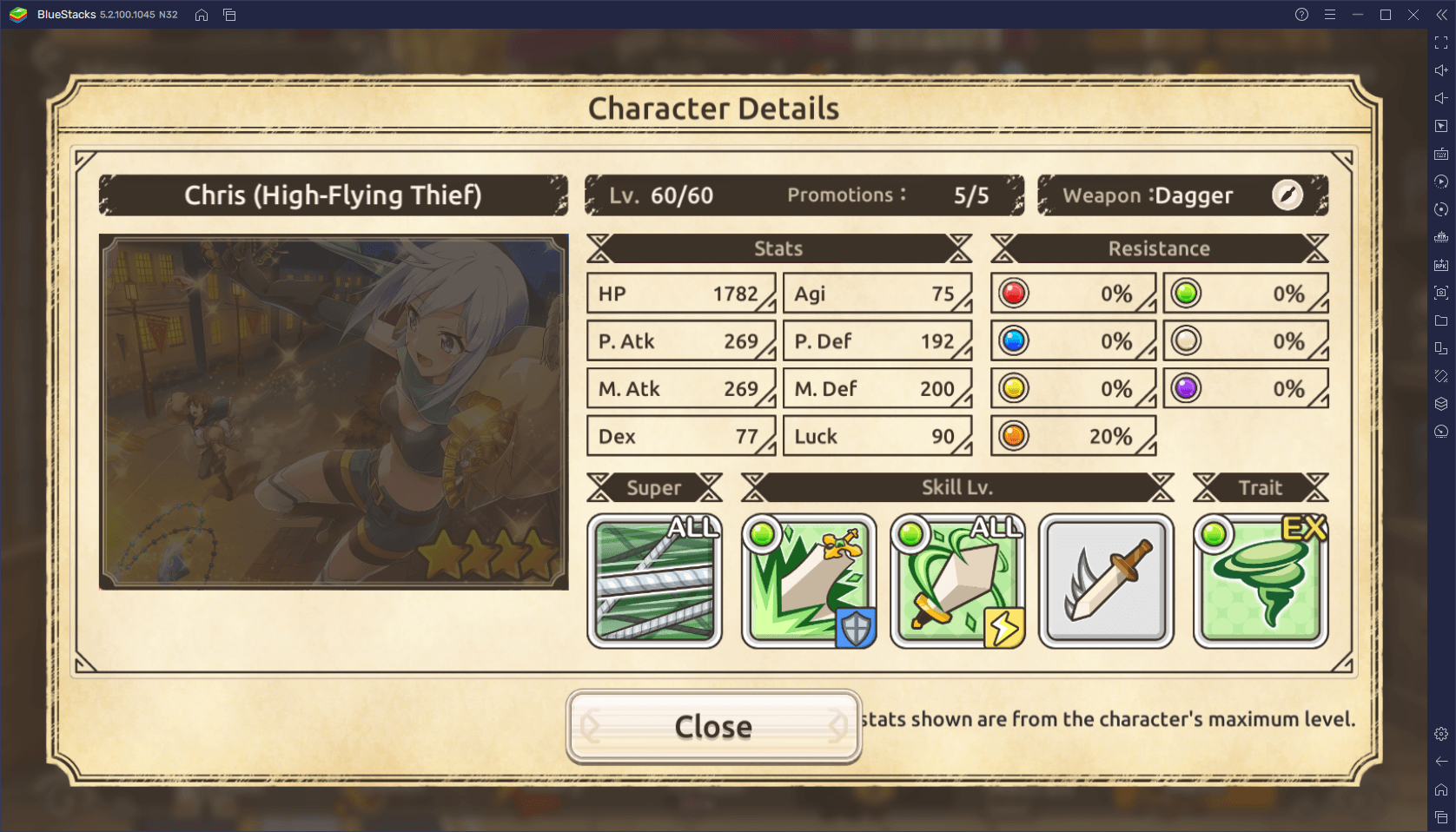 A Tier Characters
The units in this tier, while not as utterly broken as the previous characters, are quite useful and can definitely serve you well for your entire journey in KonoSuba: Fantastic Days.
Mia (Harried Housekeeper)
This attacker character has the particularity of also being able to buff her teammates with various effects. In other words, while she can deal tons of damage, she can also enhance the physical attack and defense of her team, which makes her an integral addition to any team.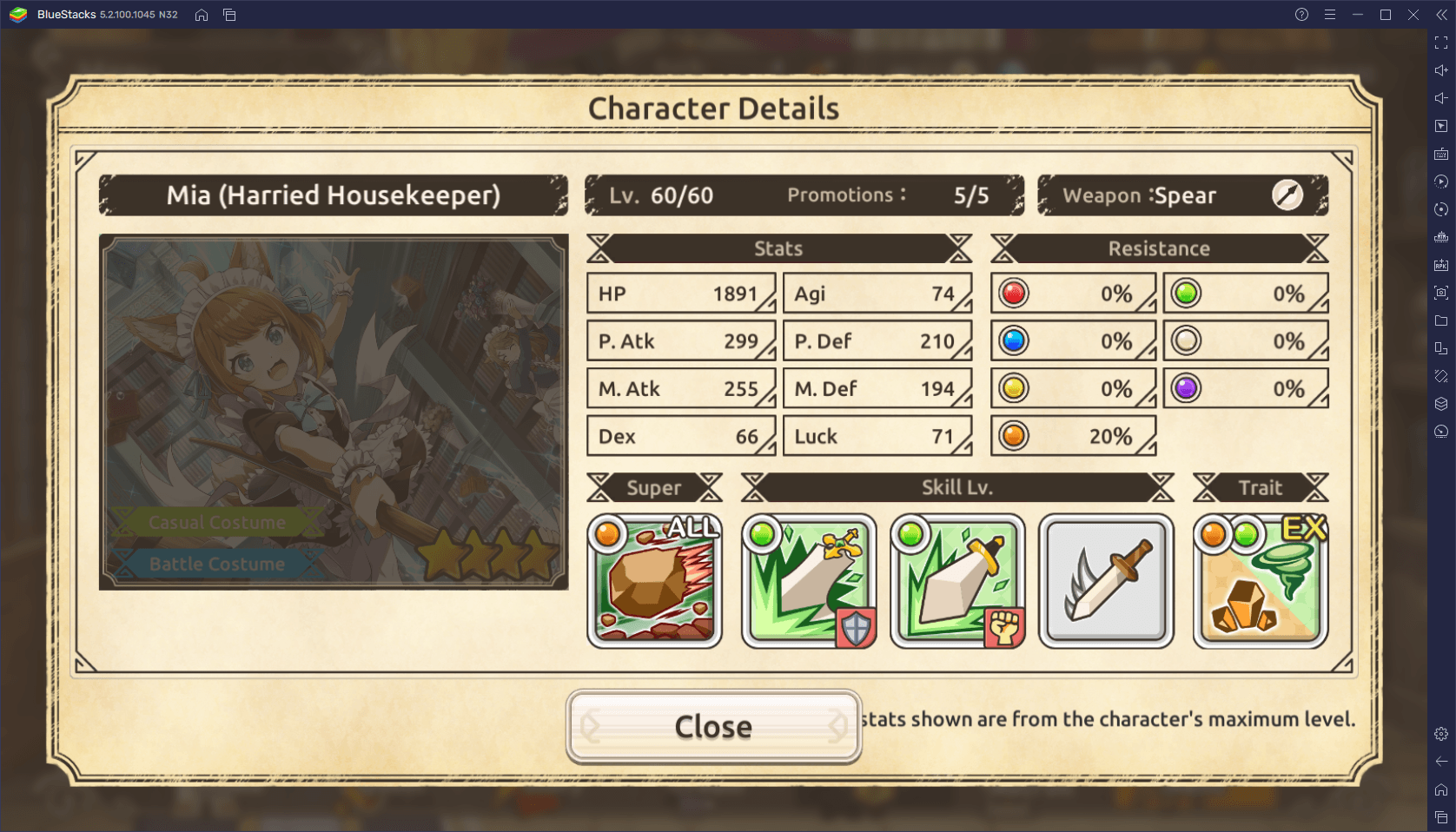 Arue is somewhat similar to Melissa mentioned above, but for opposite reasons. Instead of applying a physical resistance debuff, Arue can reduce the magical resistance of the enemy team, making them more susceptible to magical attacks.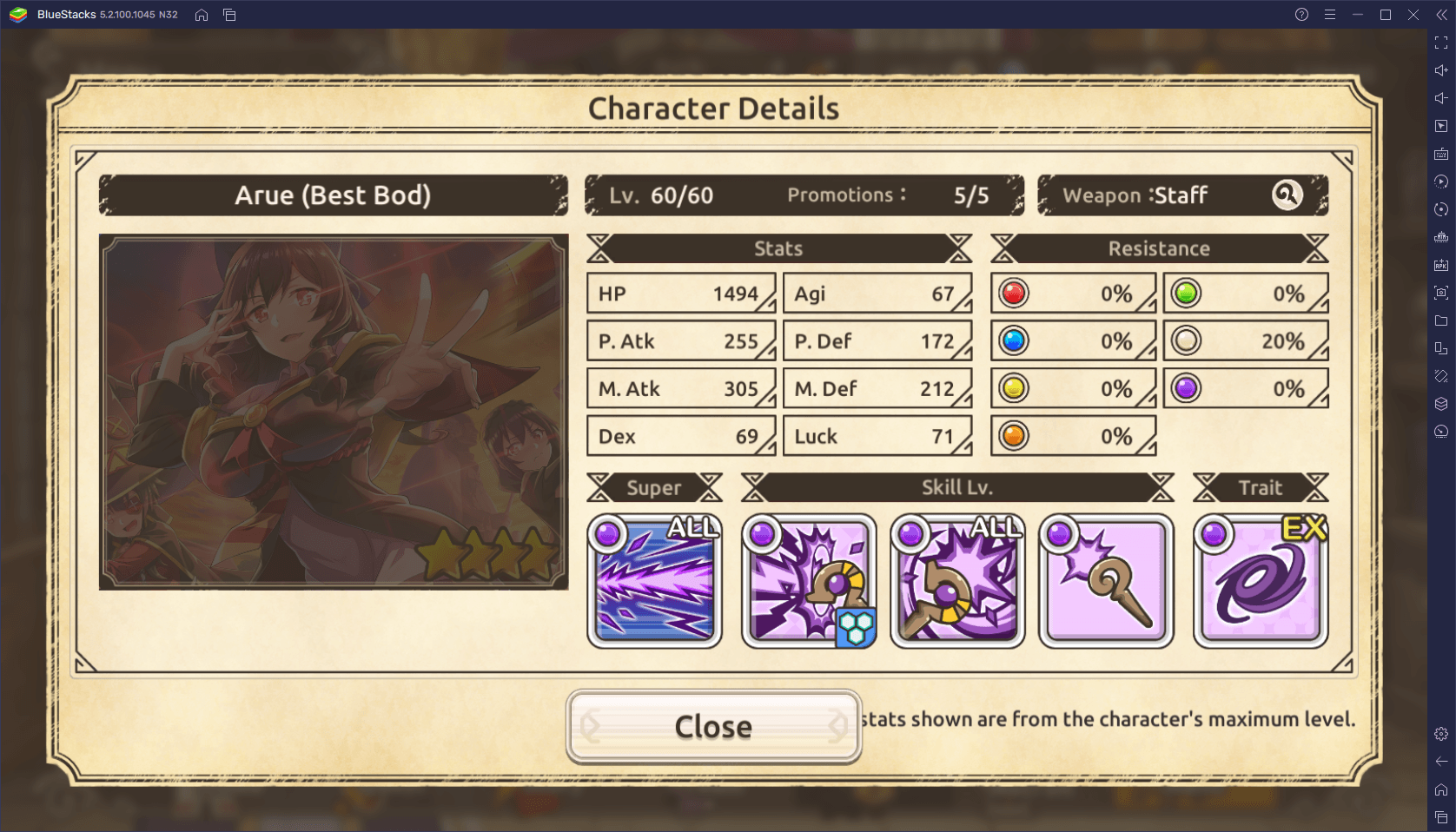 Mia (Mischievous Beastman)
Similar to her previous version in this same tier, this Mia can also deal damage while supporting her allies with various buffs. However, this version is more defensive as her buff augments both the physical and magical defense of the entire team.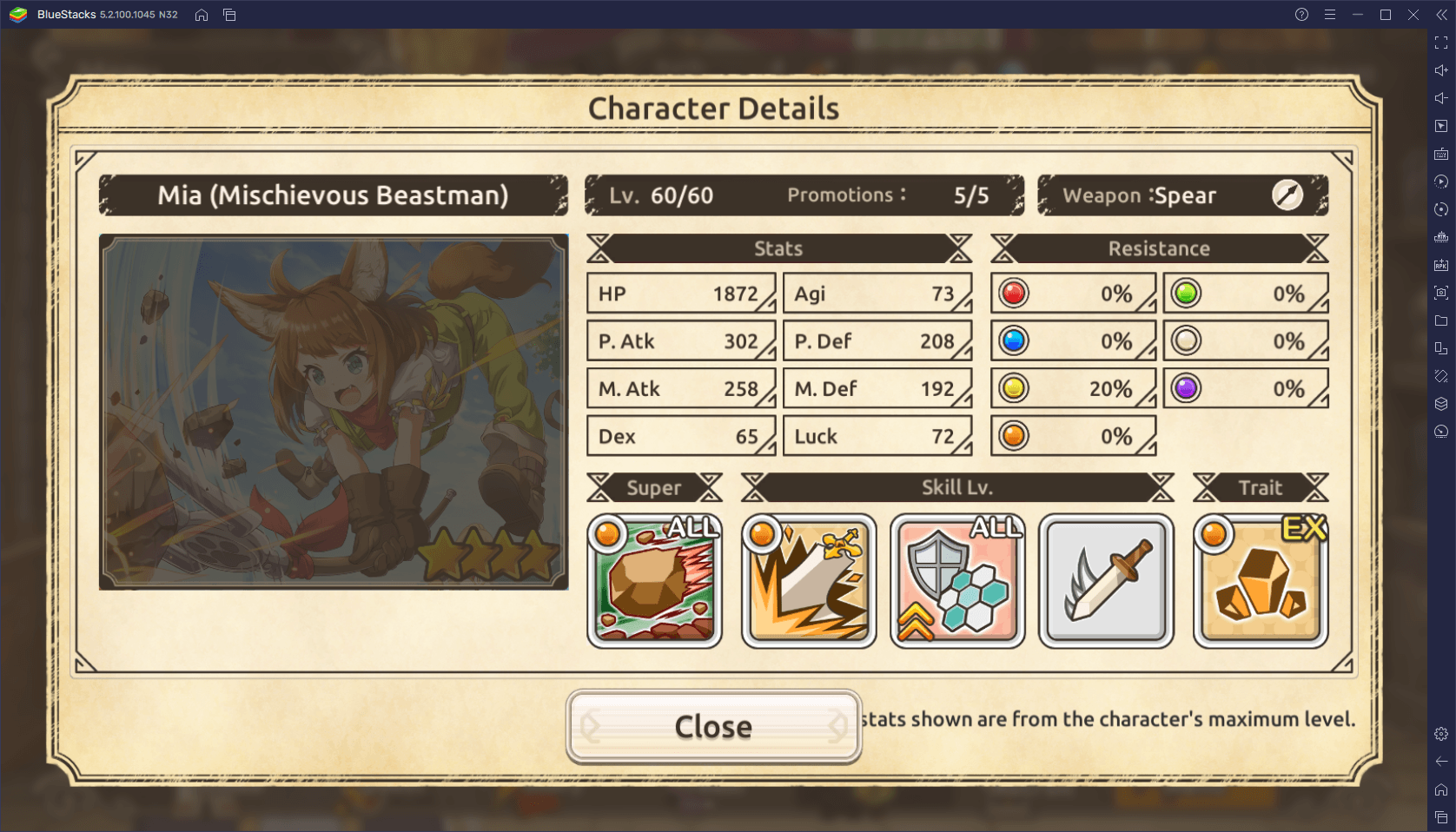 B Tier Characters
These are the more general characters that you'll probably get in your summonings more frequently. They're not bad at all—they're just not as good as the others on this list.
Of all the characters with support skills that we've mentioned so far, this version of Mia could possibly be one of the most versatile. Not only can she heal the entire group, but she can also buff their physical defense. Also, she dishes out moderate damage to the enemy while lowering their own physical defense, leaving them open to follow up physical attacks.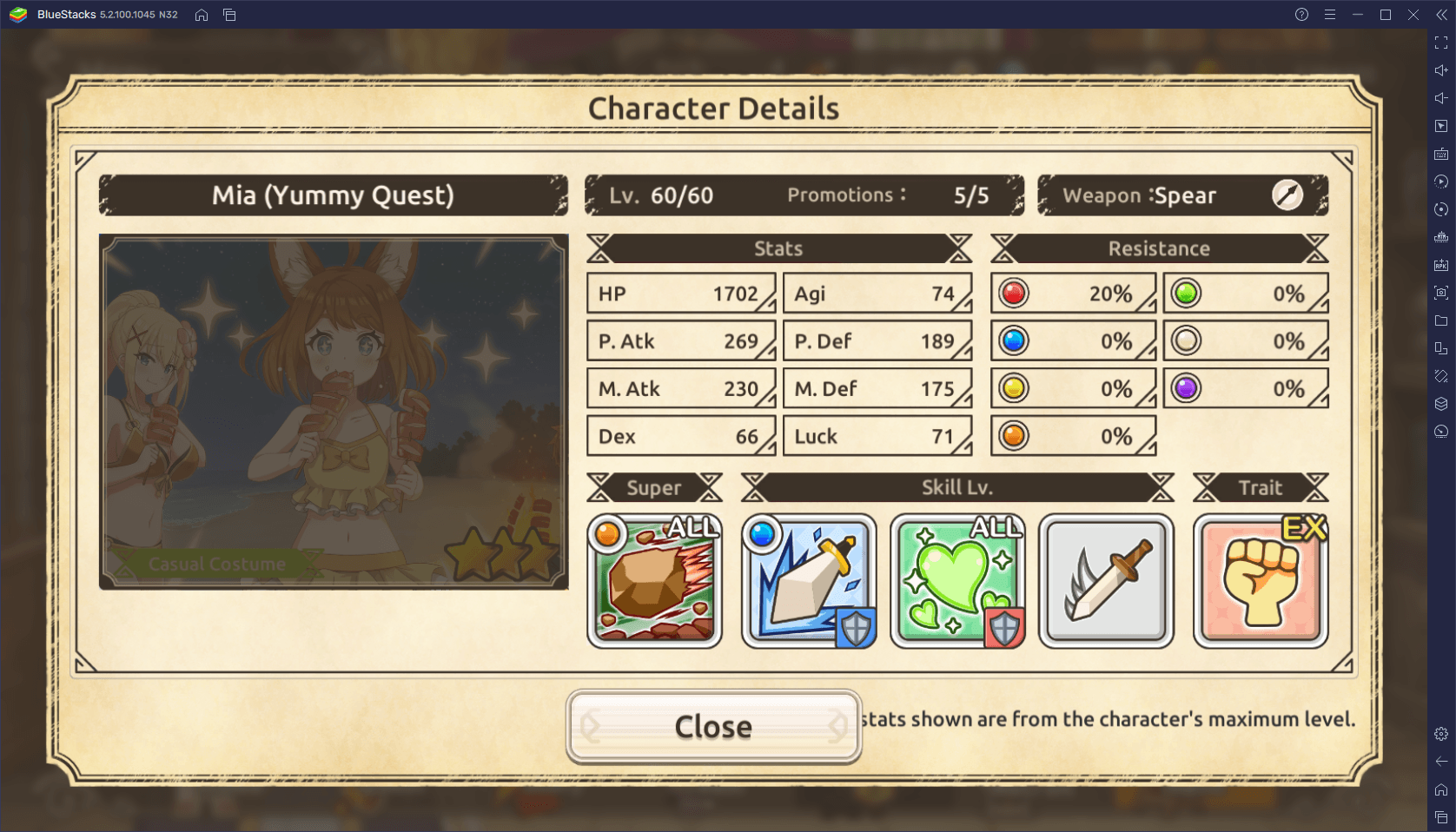 This version of Erika is a fantastic physical buffer, dealing tons of damage with her super skill, while also significantly increasing the physical attack of the entire team for a long period. If you need to choose one character to complement your physical damage team, consider either this one, or the Melissa we mentioned above.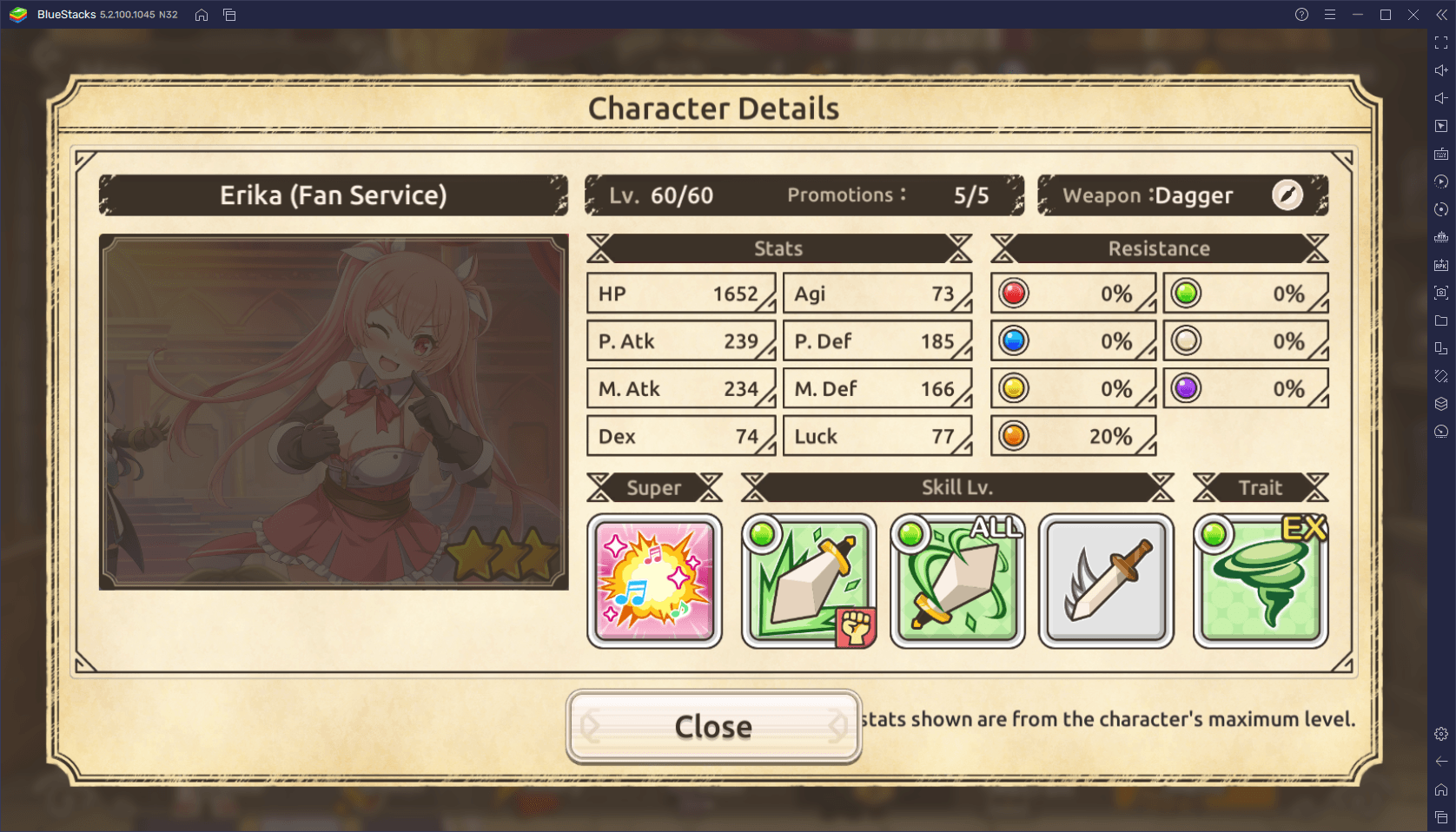 Aqua (Forgive Me, Kazuma)
Another alternative for a buffer character that can provide ample support to the group. However, instead of specializing in a single type of damage buff, this version of Aqua can increase both the physical and magical damage of all allies, which makes her a pretty good support for any type of team.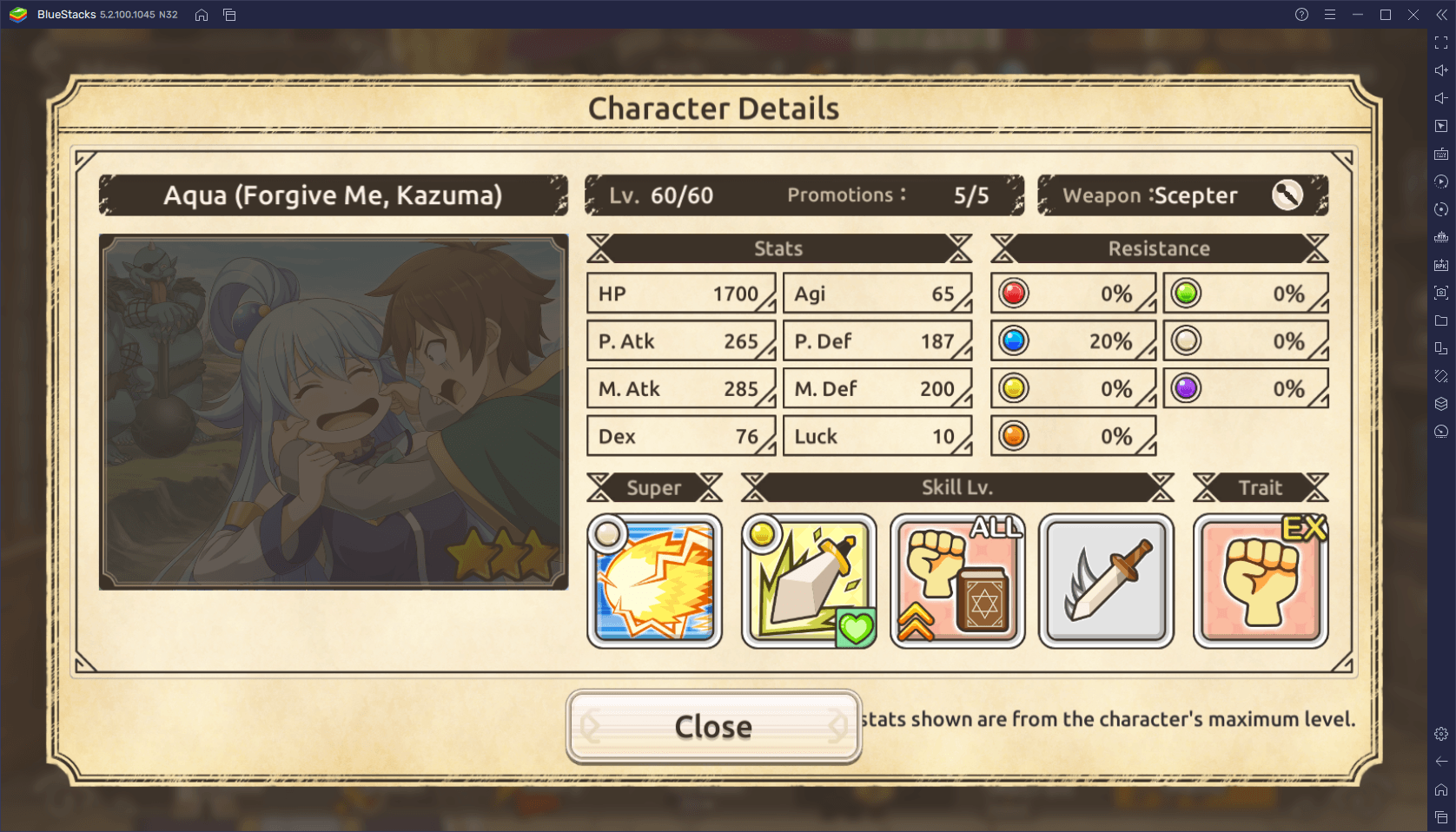 It's worth mentioning that the characters featured on this list aren't actually the strongest in terms of raw damage output. However, their support skill makes them great when paired with other units that can benefit the most from the said support effects. And considering that you can have up to five characters on every formation, there's a lot to consider when it comes to creating good teams.
Feel free to leave us your own suggestions for best KonoSuba: Fantastic Days characters in the comments below!