Game Guides
League of Pantheons Tips and Tricks for Beginners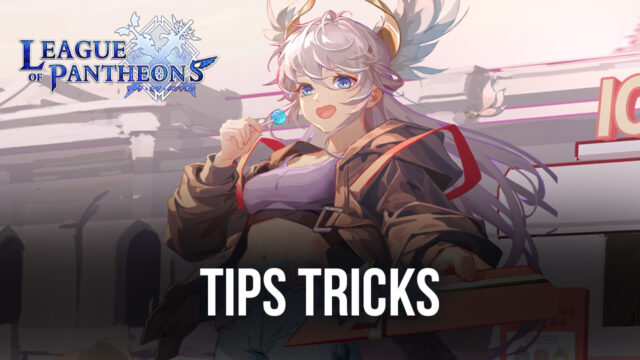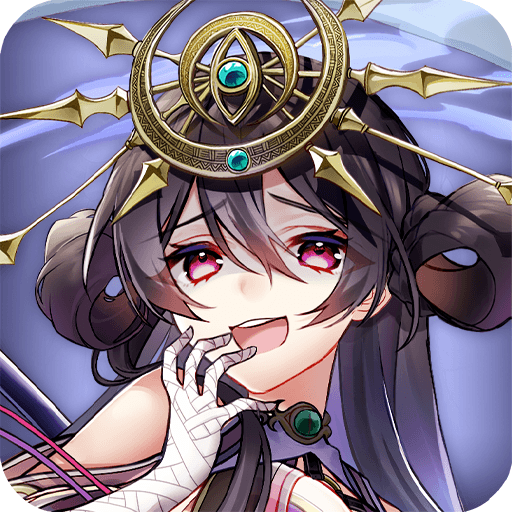 League of Pantheons is a brand new idle RPG that, like any other game just released to the market, has a lot of content to find and discover. New players can expect to find a variety of challenges, including numerous story and side missions to complete, and lots of different bosses to tackle and defeat. And in order to do so, they will need to recruit as many characters as they can, in order to build effective teams that will let them stand up to any challenge. Of course, this is all easier said than done since, not only do the challenges get increasingly harder as the player progresses, but recruiting the best characters in the game is also very difficult, considering that the gacha summoning system is completely RNG.
Luckily, if you're a veteran of the idle RPG genre, you'll probably already know what to do to get started, which will help to give you a leg up in the race to become the strongest player in the server. However, if you're new to League of Pantheons, or to this style of mobile game, then you'll probably need a few pointers to help you get started. This is exactly why we wrote this guide, to give you the best tips and tricks for League of Pantheons, which will help you to get started on the right track.
Play on BlueStacks to get the Best Experience
League of Pantheons is designed to be enjoyed fully on mobile devices, with most of its gameplay being automated, and with the player having only to manage their characters and team members every now and again. However, by playing League of Pantheons on PC with BlueStacks, you can not only enjoy this game on your computer, on your large monitor and with your trust mouse and keyboard, but you will also get access to all the different tools that our emulator has to offer.
Chief among our BlueStacks features, at least for this game, is the Instance Manager, a tool through which you can create multiple instances of our Android emulator. The reason this is so significant, at least for League of Pantheons, is because it lets you reroll on multiple accounts at the same time, which can significantly reduce the time it takes to actually get a good character or two from the very beginning. In other words, if you're interested in unlocking the best characters in League of Pantheons from the start, you should definitely reroll—BlueStacks just makes it much easier and quicker to do so.
And this is without mentioning all the other features that our Android app player has to offer. Check out our BlueStacks usage guide for this game to learn other ways in which you can benefit from playing it on PC. Alternatively, if you want to give it a try, feel free to read our PC installation guide for League of Pantheons to learn how to get started.
Reroll to Get a Head Start
Rerolling is a crucial process in most gacha RPGs, through which players can unlock some of the best characters from the very beginning. Understandably, having some of these tough units from early on can help tremendously to expedite the player's progression. However, actually summoning the best characters from the gacha is nigh impossible, considering that the odds of getting them are very, very low.
Rerolling is a method through which players can "game" the gacha system, by performing lots of summonings within a short period. And while this does nothing to actually improve the odds of getting good characters, being able to perform more summonings in the same amount of time should significantly cut down on how long it takes to get good results. And as we mentioned just now, playing League of Pantheons on PC with BlueStacks is an awesome way to speed up the rerolling process, by doing it on multiple accounts at the same time.
If you want to score the best units in the game, as early as possible, then check out our rerolling guide for League of Pantheons, where you'll find all the instructions and tips you'll ever need.
Always Keep Your Characters Upgraded
Even if you do manage to summon a few good units from the gacha, however, your struggles are still far from being over. This is because even the strongest characters aren't very good at level 1. Luckily, all it takes to get them up to speed, at least at the beginning, is to invest a few resources to level them up, and possibly outfit them with the best gear at your disposal.
You can always check the status and condition of your characters through the Hero menu, in which you can also upgrade them. To increase a character's level, you'll need to invest both Hero EXP as well as gold, with the cost increasing as the character reaches higher levels. In this menu, you can also automatically optimize a unit's gear by clicking on the big green "Equip All" button in the center.
Keeping your characters upgraded and outfitted is pivotal for unleashing their strengths.
Character Elements are Important
Another aspect to consider when it comes to optimizing your power to beat to tougher levels is the elemental matchup system.
Simply put, every character has an elemental affinity. These elements, in turn, are weak against one and strong against another element. Exploiting an enemy's elemental weakness will cause you to hit them for 25% increased damage, and with an extra 20% hit rate. On the flipside, enemies can also exploit your own weaknesses, so take care not to lower your guard. Additionally, having multiple characters of the same element on your team can activate additional bonuses, further increasing your team's HP, attack, and control stats.
Though not as important as other aspects, knowing about the elemental system in League of Pantheons could give you the push needed to complete the toughest levels.
Pick Up Your AFK Rewards Twice a Day
This last tip is more of a reminder, but considering League of Pantheons is an idle RPG, your characters are always farming for resources, even while you're offline. In this sense, after some time has passed, you'll notice that you can receive your AFK rewards in the form of gold, Hero EXP, and other important resources. These rewards, however, are capped at a maximum of 12 hours of farming, after which your characters stop generating resources. For this reason, it's important to pick up these rewards at least twice a day, to avoid overcapping and missing out on valuable income.
This is another way in which BlueStacks can help as, through the Macro Recorder, you can essentially automate picking up these rewards, which will be particularly useful for leaving the game running while you do something else on the computer, and then coming back later in the day to see that your AFK rewards have been claimed automatically.
What are your personal League of Pantheons tips and tricks? Feel free to share them in the comments below!