Game Guides
How to Play Gunship Battle: Total Warfare on PC with BlueStacks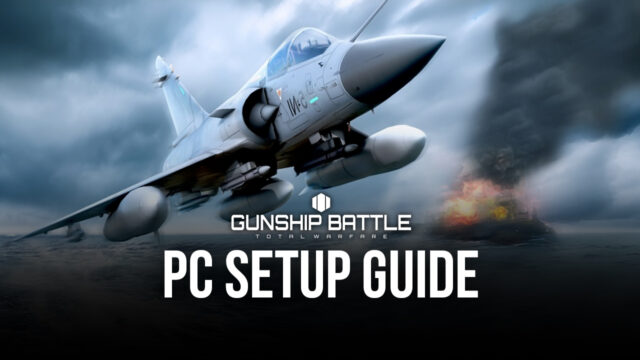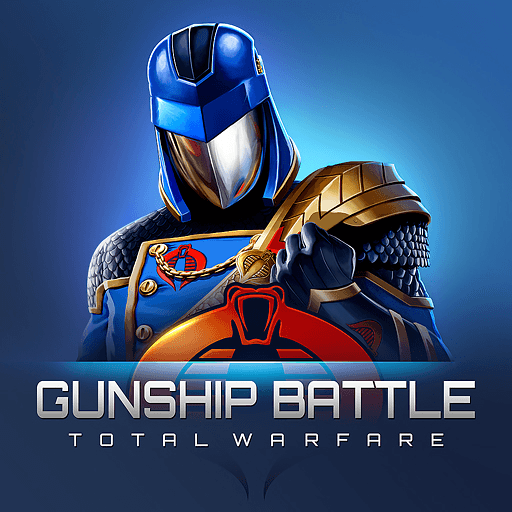 Discover an exciting strategy game filled with naval warfare when you play Gunship Battle: Total Warfare! The seas have become a battlefield for countless admirals trying to secure themselves as the strongest commander that has ever sailed the seas. This is your chance to prove your skills as a leader as you are given your own fleet that will follow you into battle. That's not all! Take control of your own base as you manage different resources and tasks to ensure that your armada is well supplied!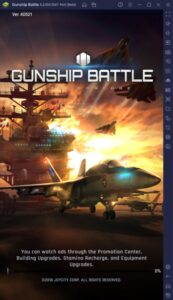 Gunship Battle: Total Warfare is a real-time strategy game, a genre that involves players managing their own base using limited resources that are used for a variety of things. The biggest charm of this game is highlighting players' abilities to build a very successful base from scratch and using that advantage to attack other players or monopolize specific areas of the map. Gunship Battle: Total Warfare takes this genre and makes it unique by adding the naval aspect which isn't common in games like these.
How To Set Up Gunship Battle: Total Warfare on BlueStacks
Games like Gunship Battle: Total Warfare have been designed so that you can always play this game on the go. The problem is that games like these aren't sustainable when playing on your phone because it takes up a lot of your time. Smartphones are used for a variety of things so having this game active for hours at a time can be an unreasonable request. This is why you should install Gunship Battle: Total Warfare on your PC with BlueStacks. Here's a simple step-by-step guide on how you can do so:
Download and Install BlueStacks

on your PC.

Complete Google Sign-in to access the Play Store, or do it later.

Look for Gunship Battle: Total Warfare in the search bar at the top-right corner of the Game Center or at the Google Playstore.

Click to install Gunship Battle: Total Warfare from the search results.

Complete Google Sign-in (if you skipped step 2) to install Gunship Battle: Total Warfare.

Click the Gunship Battle: Total Warfare icon on the home screen to start playing.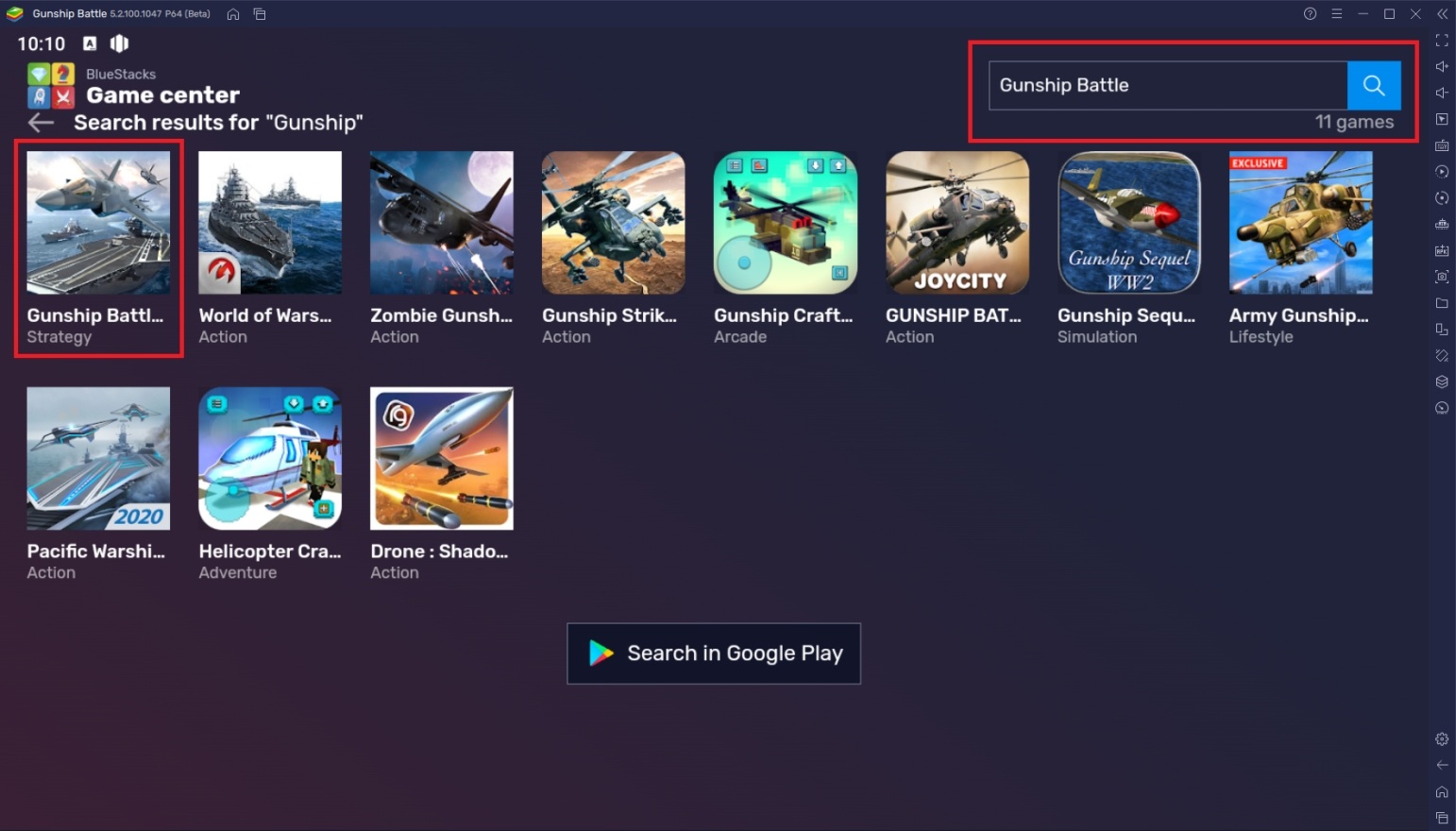 Useful Features When Playing Gunship Battle: Total Warfare
BlueStacks has a lot of utility options that make it such an excellent platform for playing every Android game, not only Gunship Battle: Total Warfare. Playing on BlueStacks will give you access to features that every gamer has been asking for when playing on their phones but can't get because smart devices aren't meant to handle such heavy tasks. Now that you're on your computer, there's nothing that will limit you from playing the best way possible on all your favorite Android games.
The Multi-Instance Function allows players to open a separate window where they can open other games simultaneously. If you were playing on your phone, you'd have to exit the game and open another app, which can be a bit of a hassle. On BlueStacks, you can have as many instances and games as you want at the same time without worrying about shuffling through your apps. This saves a lot of time and effort for the user since they don't have to do it all on one screen.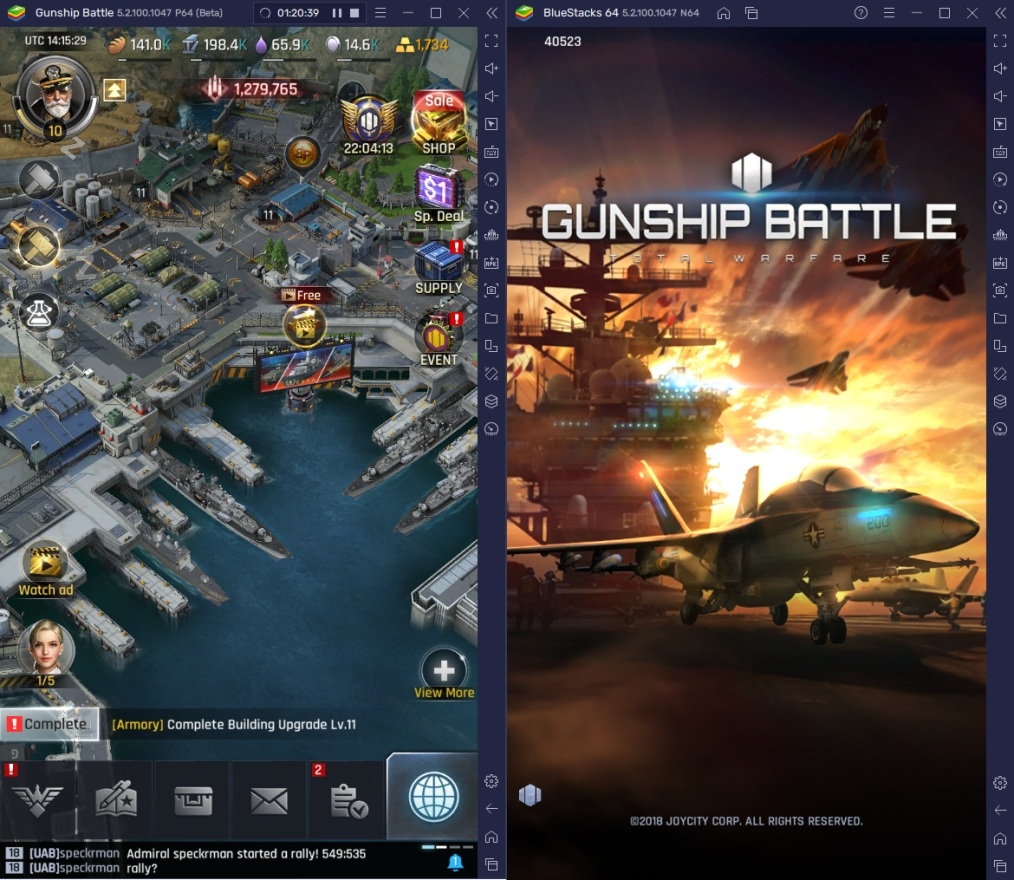 Gunship Battle: Total Warfare is a game that requires you to monitor your activities constantly but isn't one that forces the player to actively do anything in the game. This can be quite boring and is a big waste of time but closing the app to play another game will affect your progress in Gunship Battle: Total Warfare negatively. Try playing other mobile games as you keep Gunship Battle: Total Warfare active with this function. This should give players more freedom to try out all the games they want to play without feeling bored with the others.
The Macro Feature is a function that allows players to simulate an auto-play feature, which is useful when playing real-time strategies that have scheduled actions that are repeatable. This feature works simply by recording a series of commands, copying the timing of each command used at a later time. There's no limit to the number of commands you can place in a single macro, so you can essentially create a handy macro for everything in the game so that you don't have to actively play tedious game modes anymore.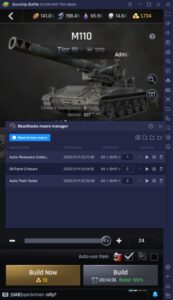 You can use this function in Gunship Battle: Total Warfare to schedule tasks like collecting resources or mobilizing your fleet to attack an enemy. There's a lot of ways you can utilize the macro feature in this game and it all depends on how creative you can be.
The Eco Mode is the final feature that you might find helpful when playing the game. This feature, in short, cuts down the processing consumption of the instance you put it on, which allows your PC to run other programs better and save a lot of energy in the process. The feature works well in combination with the Multi-Instance Function and Macro Feature since both use a lot of power to run.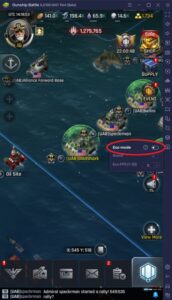 When playing Gunship Battle: Total Warfare, you'll find yourself leaving the game for an extended period of time because there's nothing much to do. However, closing the game leaves you in a vulnerable state but having it open consumes a lot of power. Activate the eco mode to save energy and allow your computer to perform smoother despite having one or more instances open at the same time.
Take Control of the War-torn Seas!
Gunship Battle: Total Warfare will test your ability to perform under pressure and work with extremely limited resources to prove yourself as an admiral worthy of commanding an entire fleet of ships. This game is extremely fun to play because every moment fills you with the thrilling experience of trying to survive in a war-torn environment.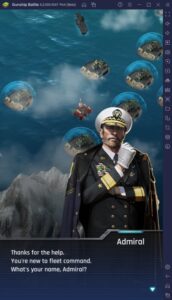 There's so much to expect from Gunship Battle: Total Warfare that it can be quite intimidating to jump right into it if you're a total beginner. Keep yourself updated with some upcoming guides that will definitely help you get started on learning how to play this game at a higher level. There are so many ways you can play the game but it requires that you have an excellent start.