Game Guides
Lumia Saga on PC: Things You Should Do Every Day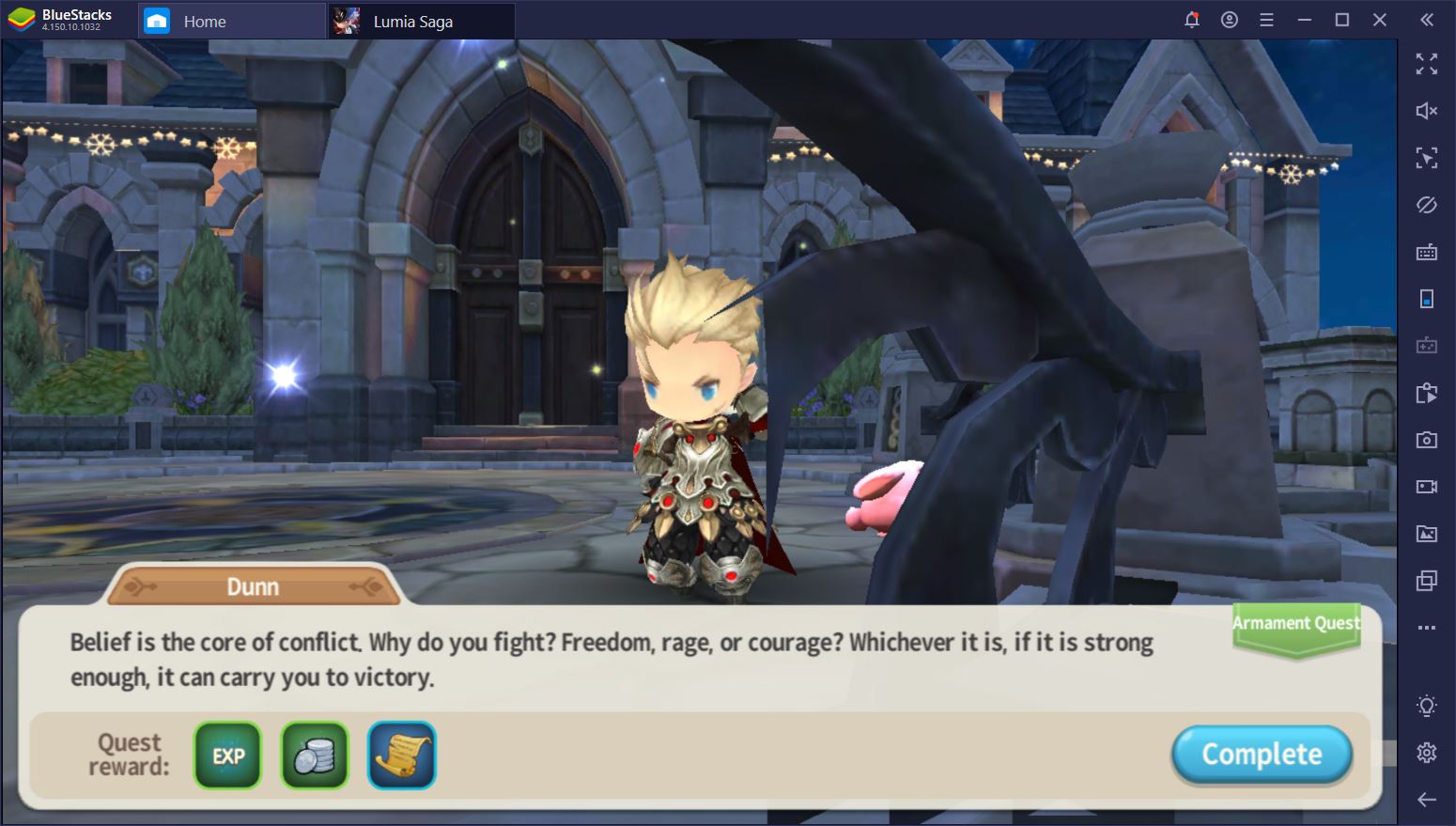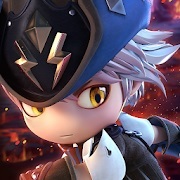 Lumia Saga is more than your run-of-the-mill autobattling mobile MMO. Although the game might play itself for a short while during your character's first 30-40 levels, you'll notice quickly thereafter that the most useful events can only be completed manually, with other players who are also willing to put in the necessary effort. For some, it might be fun to receive great gear without lifting a finger, but for us, having to work for our rewards makes everything a lot more exciting.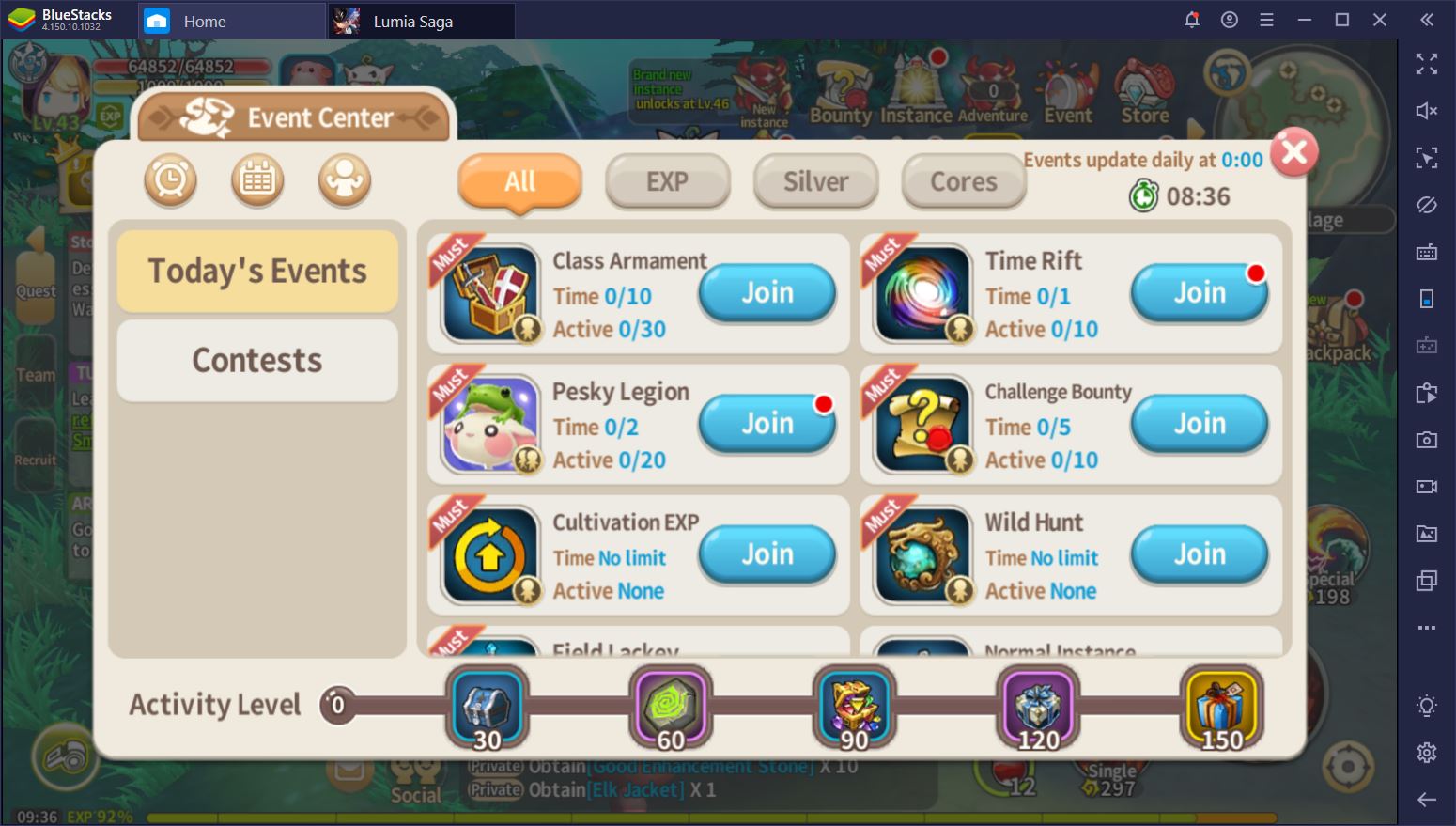 The trouble is that you have to boost your character to a certain level and Combat Rating before you have the chance to participate in end-game activities. This can take anywhere between a week and a month, depending on how long you play on a daily basis and whether or not you are willing to invest real currency into your character. We adhere to a more or less strict F2P style, but even so, we needed no more than a week on the schedule below to build a strong enough main for most multiplayer events.
The list is not exhaustive, by any means, but it does include the most important things you should do each day in order to level up and boost your CR quickly. The activities are ordered according to their significance for the development of your character so that you know exactly what to prioritize when you log in, but don't have time to go through the entire list.
1. Reach the Cultivation XP Cap
Lumia Saga places a cap on the amount of XP you can get each day from farming monsters and materials, although quests and other sources of XP are not affected by this limitation. Since the number is a fairly generous one, you'll have to let your character farm monsters in a convenient location for up to 2 hours.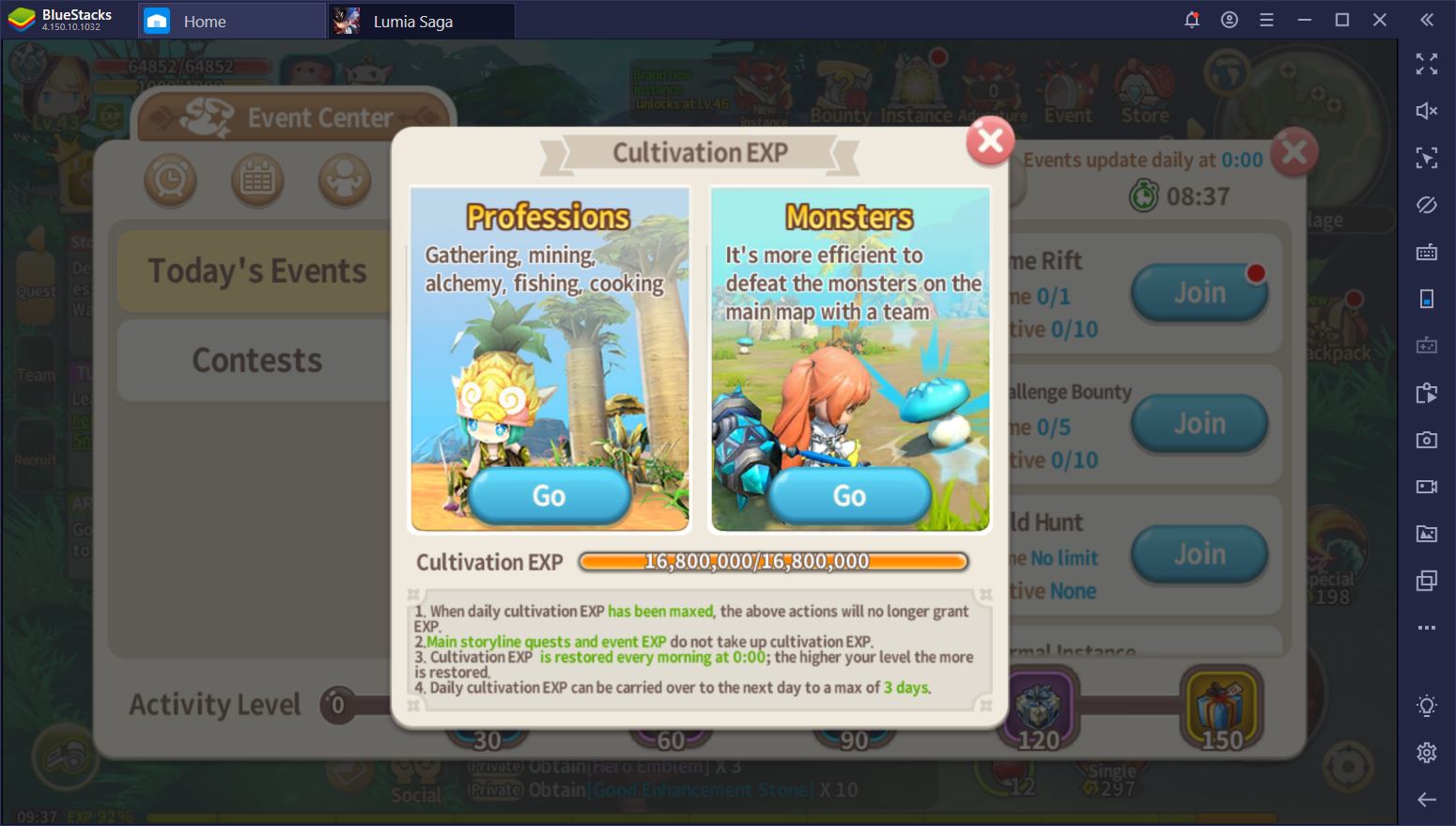 If you're playing Lumia Saga on BlueStacks, you can simply allow the game to run in the background while you work or play something else. Just remember to clear your bag beforehand and activate a Hunting Gem for additional loot.
2. Complete the 10 Daily Armament Quests
While we're on the topic of XP – which should be your primary concern for the better part of the early- and mid-game – you should also complete the 10 class armaments quests that are made available to you each day. These quests grant massive XP and will generally ask you to travel from one NPC to another, although the last 3 of them might require you to kill a few monsters and defeat a boss. Overall, these daily tasks should take no more than 10 minutes to complete.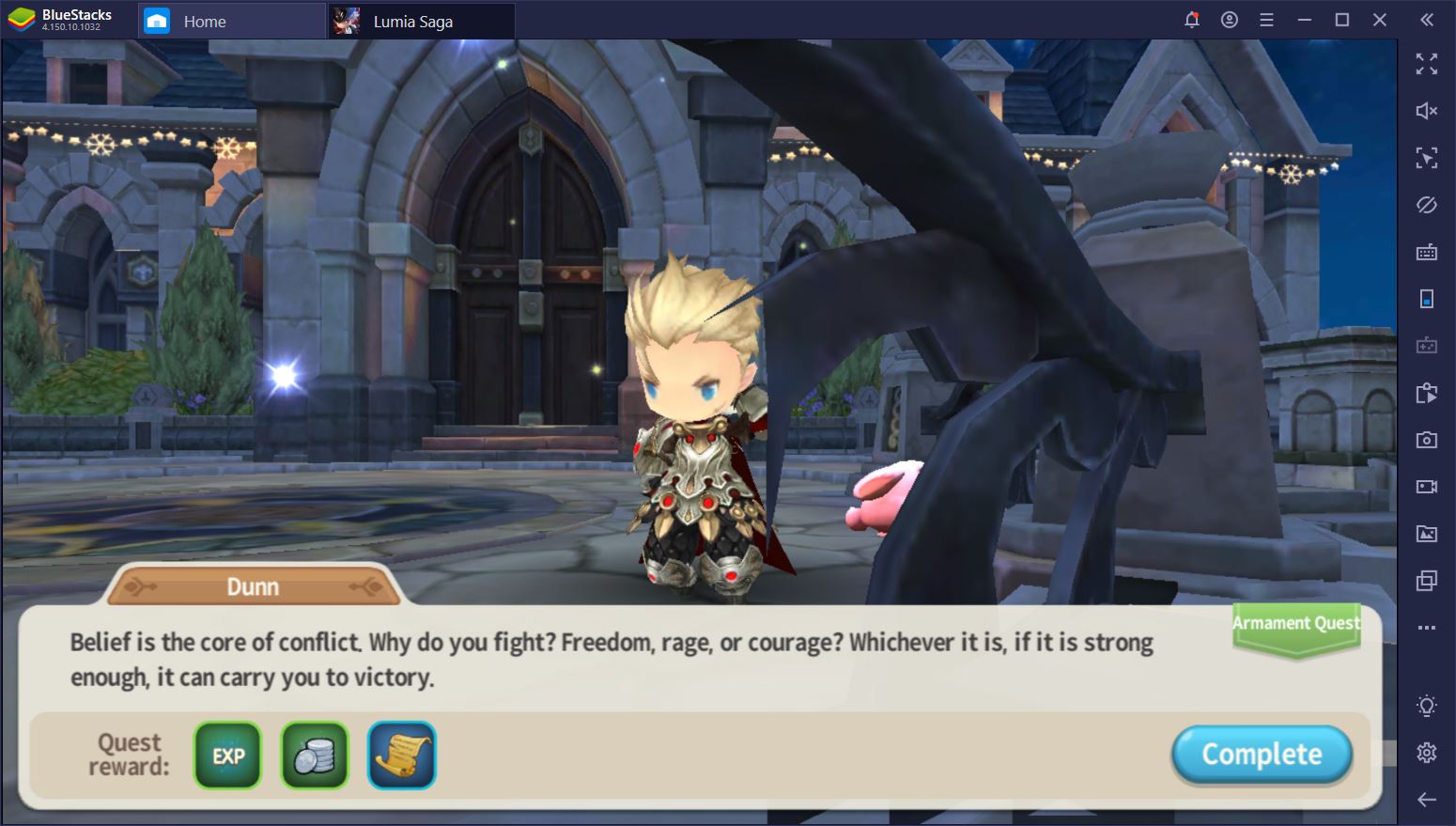 3. Complete 2 Time Rift Events
The Time Rift is yet another way to gather more XP outside of the daily cultivation cap. You can complete a rift two times per day for a great deal of XP and even a few gear enhancement stones.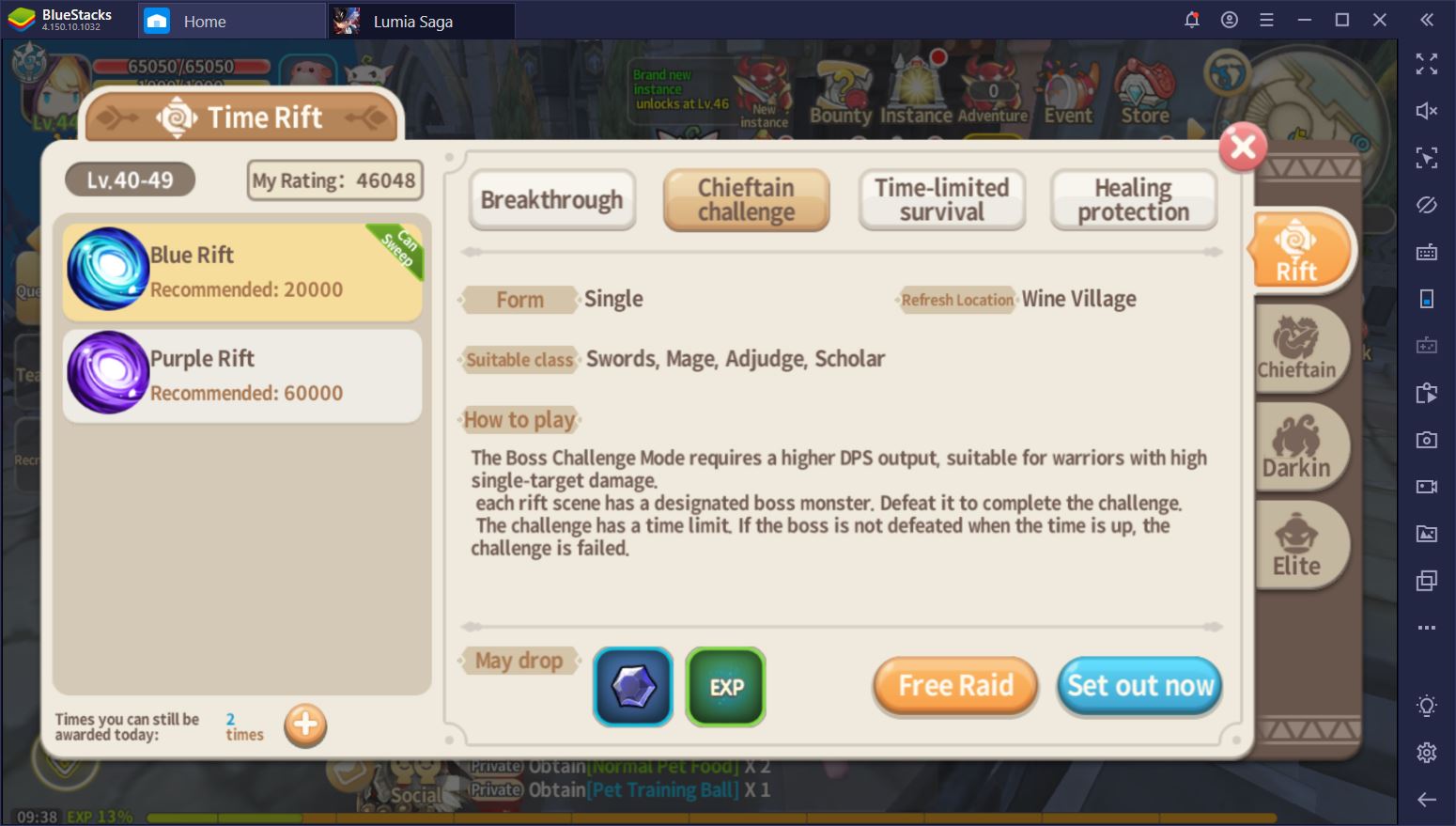 To compete in this event, you must travel to the location specified under the "Time Rift" in the Events tab. There, you'll face off against a boss of medium difficulty and attempt to defeat it in as little time as possible. The battle is timed, which means that you must defeat the boss before the clock runs out. Before you jump in, don't forget to check the class recommendations and switch between your main and secondary classes accordingly.
4. Defeat Instances on Epic Difficulty
Once you hit 30,000 Combat Rating, which will likely happen at around level 30, you are eligible to join the queue for Epic instances. If you and four other players succeed in these dungeons, you are each awarded with excellent legendary loot and coins to purchase even more items in the Epic shop.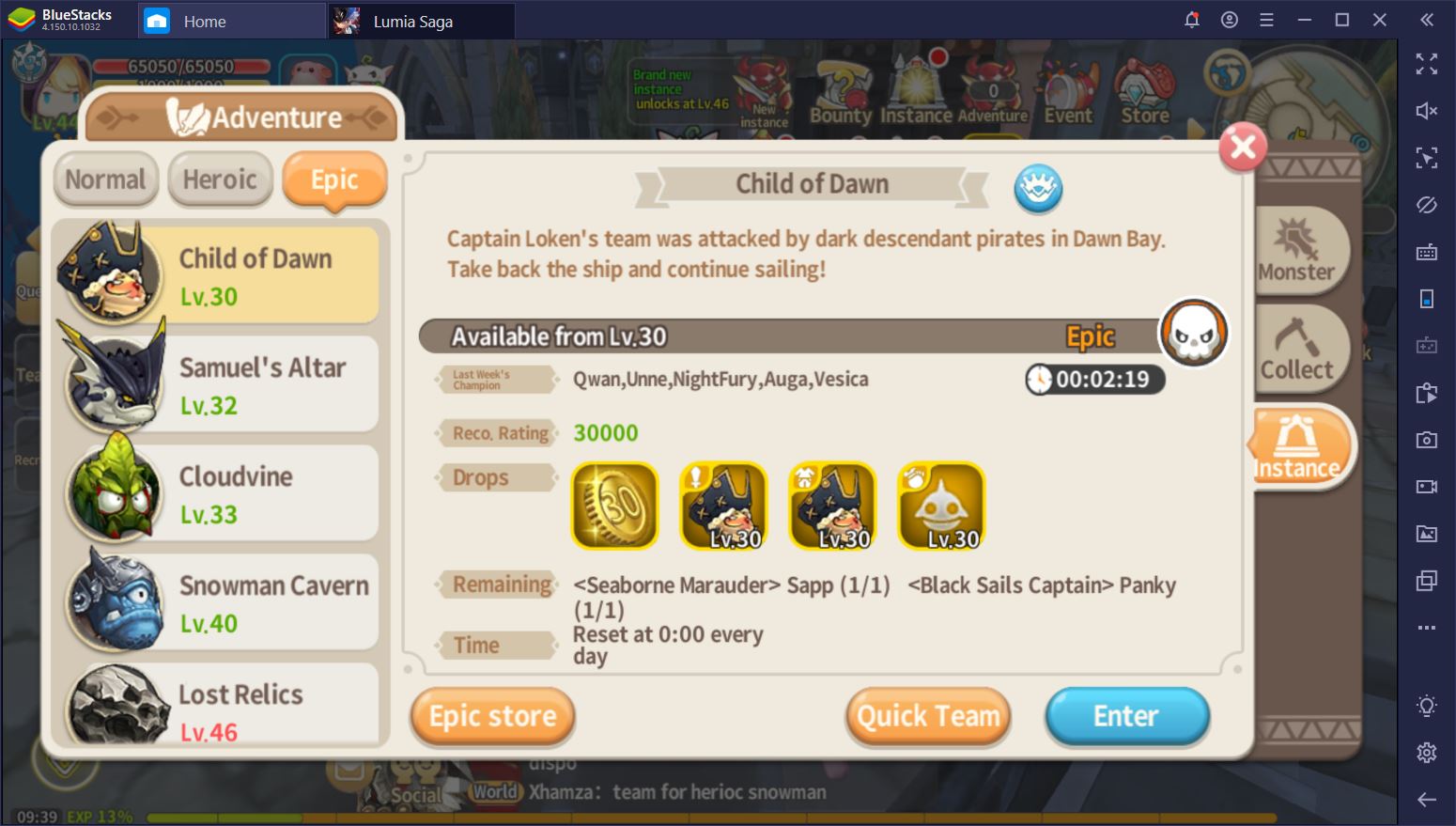 Unfortunately, you'll need a lot more CR than the minimum requirement to be able to stand a chance against an Epic boss. In addition, you'll notice that the quick queue doesn't work for these instances, which means that you'll have to find a group yourself using the chat box. Once the group is ready, make sure that everyone is controlling their character manually because there are a number of mechanics that are guaranteed to wipe your team otherwise.
5. Deplete Your Vitality
Life Skills are essential in Lumia Saga because they give you access to a number of useful consumables such as stat foods and healing potions. To increase these skills, however, you have to go around the world and perform simple actions such as fishing, gathering herbs, mining ore, and collecting food items. All of these actions require Vitality, which increases to full when the day is reset. To avoid wasting it, deplete your Vitality every day in search for better ingredients.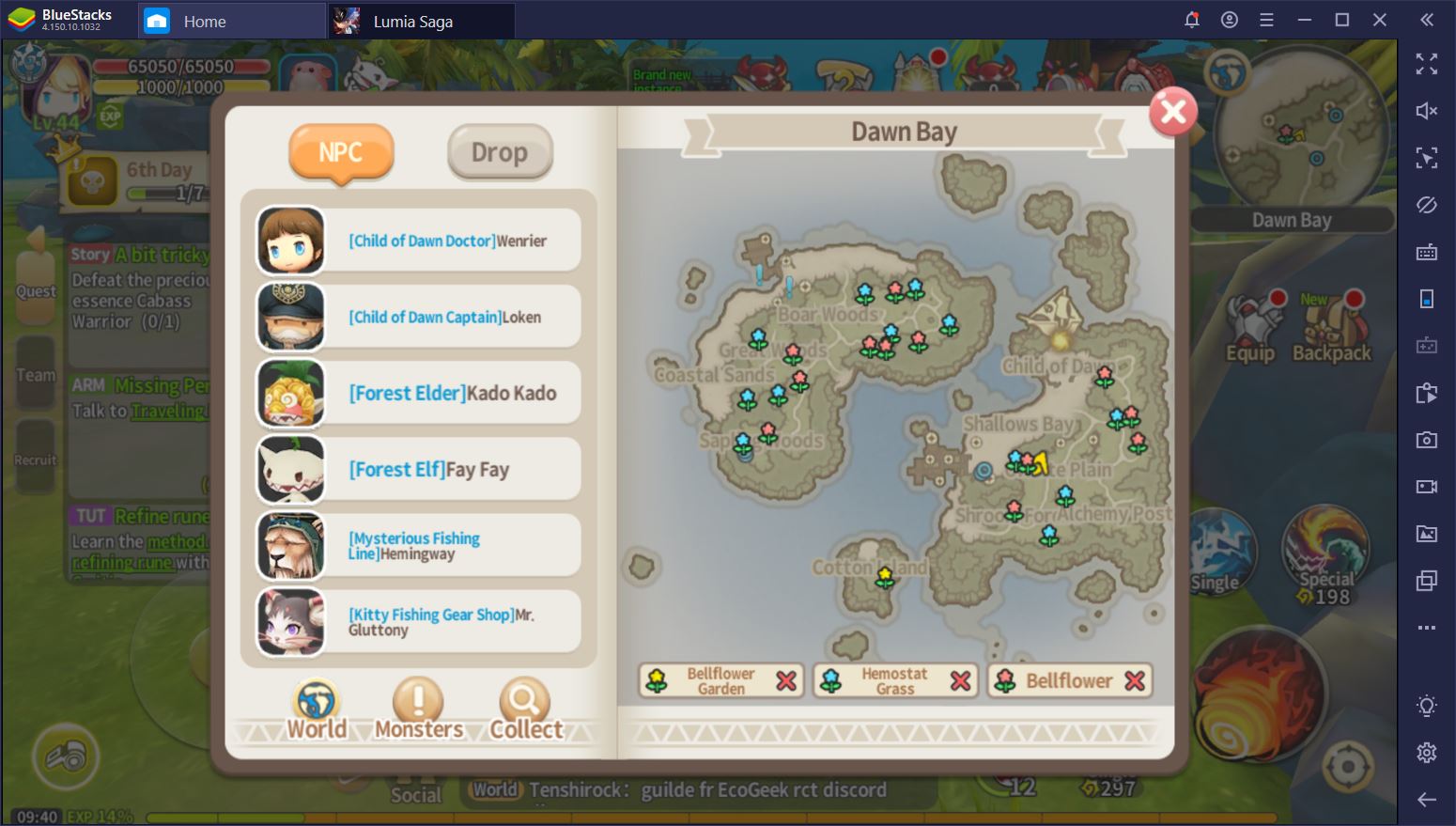 6. Defeat World Bosses and Rare Elites
World Bosses and Rare Elites offer players another chance to obtain decent armor sets in addition to what they collect from instances. Although many of these monsters are part of end-game content, some are accessible for lower-level players and should be farmed accordingly.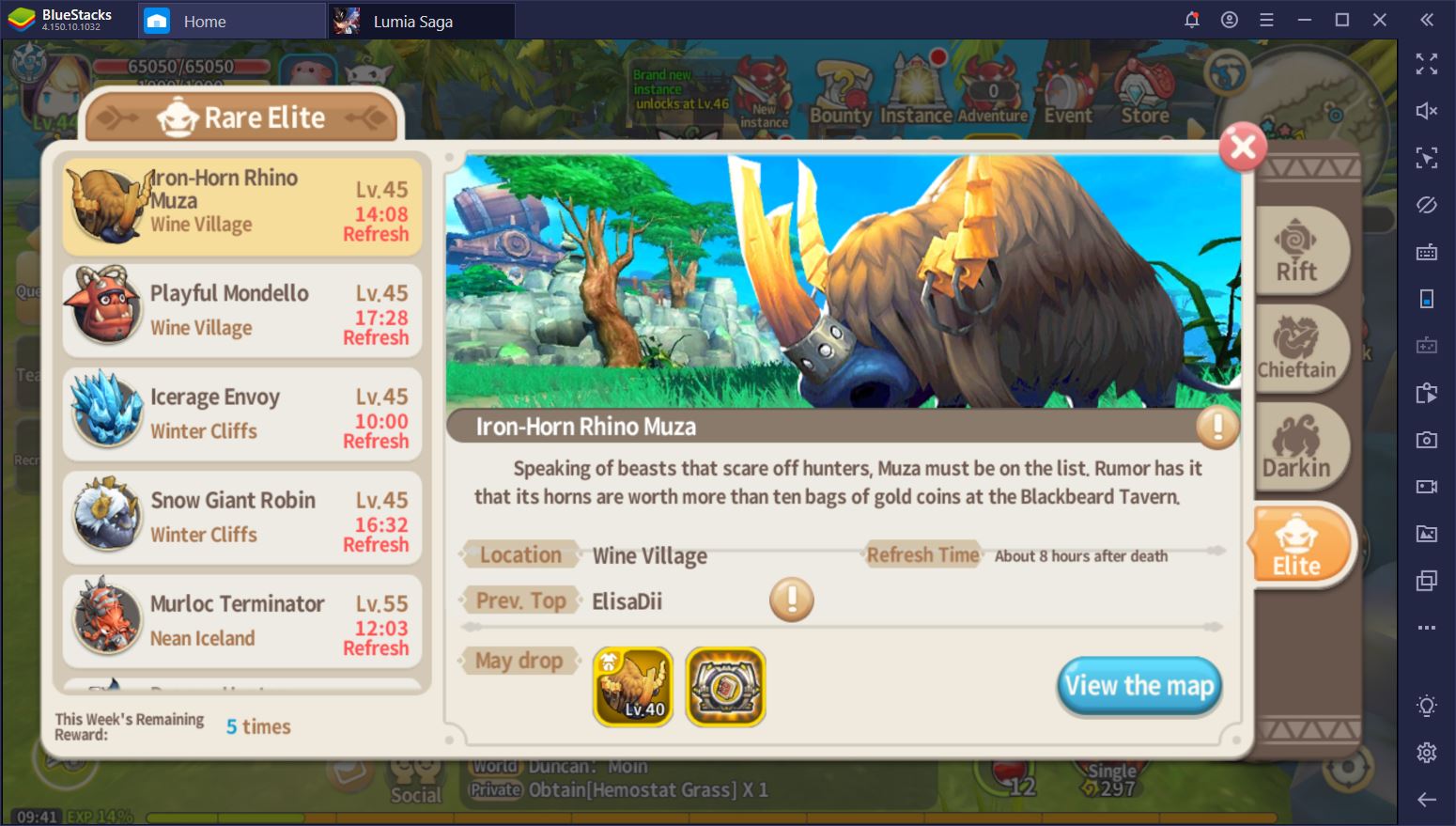 The amount of loot you get from every encounter depends on your total damage, which means you shouldn't expect much to begin with. After all, you're competing against the strongest characters on the server, but even a small percentage of damage can get you a purple item so this is a great way to transition into higher-level gear once you hit a milestone like 30, 40, or more.
7. Defend Against Dark Invasions
Like instances and world bosses, Dark Invasions are a type of event that you can only tackle alongside other players. The main reason why you want to complete these each day is because they are one of the few reliable ways to obtain runes and upgrade materials for your primary rune disc. As we've mentioned in our guide to quickly boosting your CR, runes are one of the best ways to improve your character, so these Dark Invasions are a must.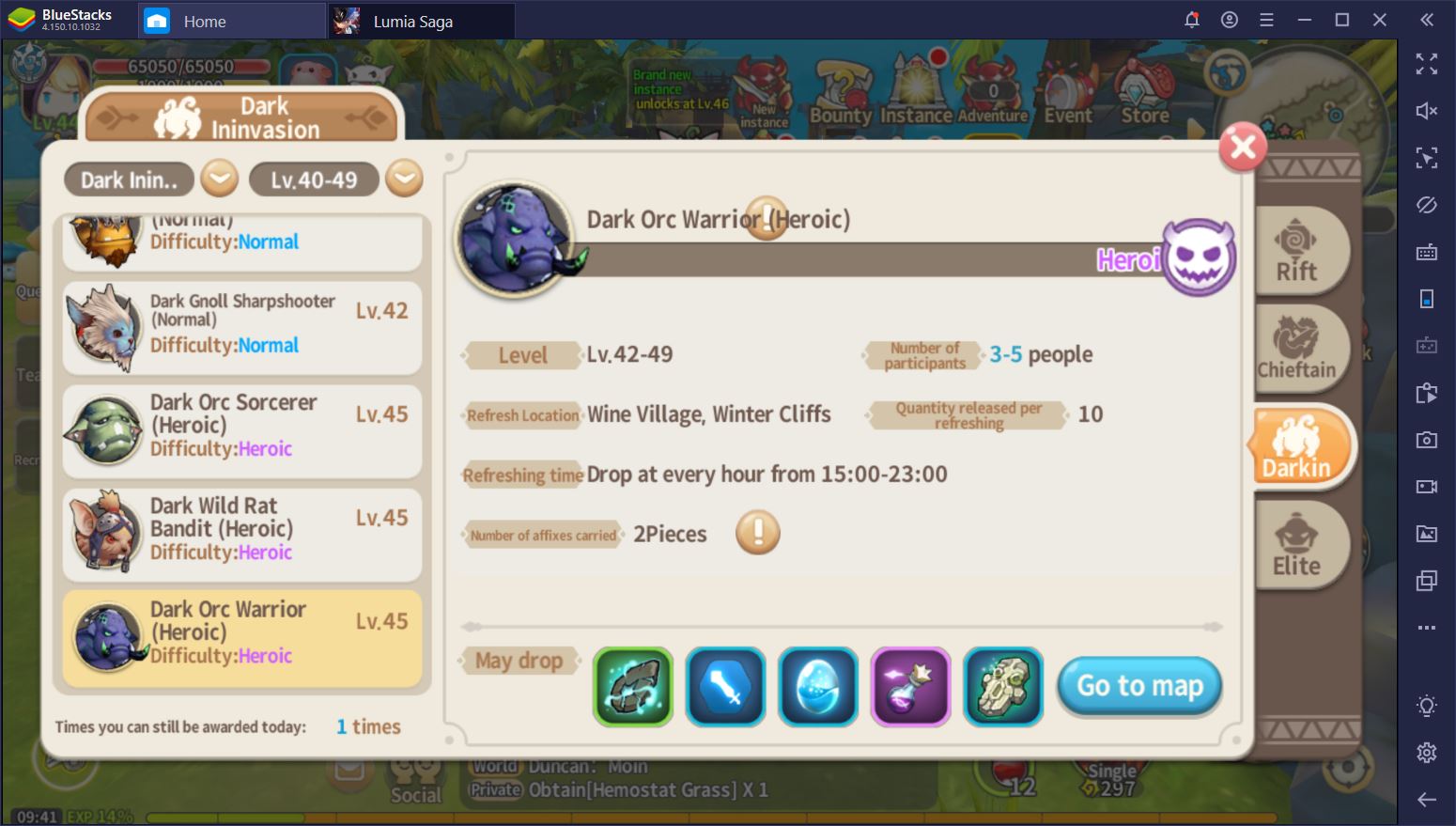 Whether you're on the prowl for useful alchemy materials or you're battling side-by-side with other players to defeat powerful bosses, there's always something to do in Lumia Saga. The only limit to what you can do in this game is your character's level, which is why it's so important to prioritize XP gain over other activities. With BlueStacks by your side, however, you'll hit max level in no time!