Game Guides
How to Play Marsaction: Infinite Ambition on PC with BlueStacks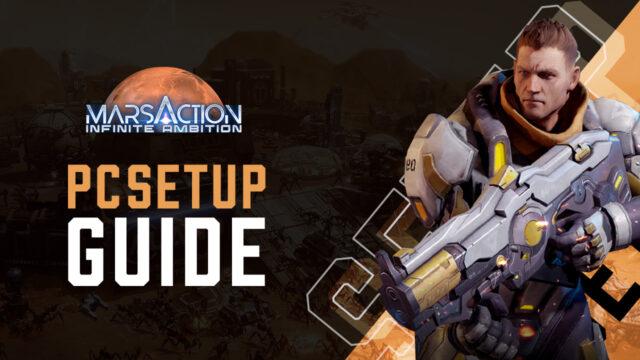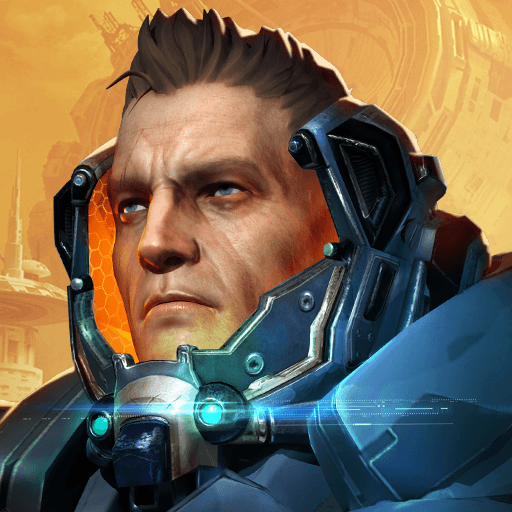 The Human Union has succeeded in their Mars Colonization Program and humans can finally live in the red planet in harmony with its native inhabitants, the Swarm. But one day, the Swarm suddenly became hostile and became a major threat to the human colonies on Mars. Together with your army and your allies, you must defend your base and protect your people now by installing and playing Marsaction: Infinite Ambition on your PC or Mac with BlueStacks. Follow the steps below to begin your journey in the red planet.
How to Install Marsaction: Infinite Ambition
Download and Install BlueStacks

on your PC.

Complete Google Sign-in to access the Play Store or do it later.

Look for

Marsaction: Infinite Ambition

in the search bar at the top-right corner.

Click to Install

Marsaction: Infinite Ambition

from the search results.

Complete Google Sign-in (if you skipped step 2) to Install

Marsaction: Infinite Ambition

.

Click the

Marsaction: Infinite Ambition

icon on the home screen to start playing.
Build a Base on Mars
There is plenty of infrastructure that you can construct in your base to support its myriad of daily operations. You can also freely relocate buildings and even relocate your base entirely to another region.
At the heart of your base is the command center. Leveling up your command center not only unlocks more buildings for the base but also upgrades other important aspects such as the limit of buildings that you can build, the amount of soldiers that you can deploy outside the base, and much more. Additionally, you also need to level up the command center to take over new territory and expand the base.
There are three types of buildings that you can construct for your base. Ordinary buildings are responsible for general purpose functions in the base such as logistics and prisoner keeping. Resource buildings are passive income sources for the very important resources like quartz, rare earth, corn, and alloy which are needed to upgrade your base. Military buildings are buildings required for the manufacturing, repairing, and lodging of soldiers or mechas.
Manufacture a Mecha Army
Mechas are your primary military units in Marsaction. You can deploy them to various missions to extract resources, take out groups of Swarm, and clear out areas to expand the base.
There are different types of mechas that you can manufacture through the Mecha Factory. You can manufacture mobile, infantry, aircraft, and vehicle mechas. Marsaction has a "Mecha Restraint" system in which one type deals more damage to another type whereas they receive more damage from another type. It is important to consider Mecha Restraint when manufacturing and deploying mechas for missions.
Through researching in the Cyborg Tech Inc. building, you can also unlock new subtypes of mechas. These subtypes are stronger but also more expensive to manufacture. Choosing which subtype to manufacture is crucial for your strategy.
Recruit Heroes
Heroes are special characters that act as unit commanders for your mechas. What makes them unique are their hero skills which can be activated during combat for extra damage or permanently activated as a passive skill.
As of writing, there are 18 heroes that can be recruited into your army. A hero can be a DPS (attack-focused), Tank (absorbs damage), or Support type (healers and temporary boosts). Additionally, a hero also has a speciality which indicates what type of mecha they excel at leading. Some heroes may excel at leading mobile mechas while some excel at leading infantry.
Heroes can be upgraded to increase their stats either via leveling up or starring up. To level up, you can spend Hero EXP chips to give EXP to a hero. After reaching the level cap, a hero can level up further by starring up. Upgrading your heroes is important for increasing your overall military power and you can know more about that in this guide.
A new hero can be recruited into your army once you acquire the required amount of hero pieces. Hero pieces are specific to each hero and cannot be shared. For example, to unlock the hero Scott, you must acquire at least 8 Scott pieces. Hero pieces and Hero EXP chips can be acquired through various ways in the game.
Lead with the Captain
The captain is the highest-ranking leader of your army and your right-hand man in leading the entire base. Like heroes, your captain also has skills that boost the operations of the base.
By completing main and side tasks, you can earn Captain EXP to level up your captain. For each level, you earn captain skill points which you can allocate to the captain skill tree. The captain skill tree contains plenty of useful upgrades for your base such as Mecha Power (increases mecha attack), Quartz Utilization I (increases quartz production), Pipeline I (increases mecha manufacturing speed), and much more.
If you want to reset all the allocated captain skill points, you can use a Skill Reset Item. You can earn more items by purchasing them with powerstones (premium currency) or by earning them through in-game events.
Explore Mars
Mars is quite a huge planet and there are plenty of other people who have established colonies just like you. The areas unoccupied by human bases are free game and those areas contain plenty of resource deposits and Swarm nests.
In the world map, you can view Web Tasks where you can get very special items needed too unlock or upgrade certain buildings in your base. You can also unlock other rewards such as Captain EXP. Aside from those, the map is filled with resource deposits whose contents you can harvest by sending out mechas and heroes on a march. The travel time to and from the resource deposit as well as the actual harvesting takes up real-time. You may also encounter Swarm nests around the map and you can send mechas there to take them out and obtain loot from it.
If you're up for the challenge, you can also attack the bases of other players and steal their resources. You can do it alone or ask help from your alliance to initiate a rally war. Each base in the map has a "Force" which is a measurement of its military strength. It's a good idea to always check out how much Force a base has before attacking.
Conquer Mars with BlueStacks
By playing Marsaction: Infinite Ambition on PC with BlueStacks, you can utilize features that can become extremely handy as you manage and expand your base.
Marsaction capitalizes on limited time events to keep players entertained. Additionally, the game also features daily tasks which refresh every 0:00 UTC. You can utilize BlueStacks' UTC Time Converter to convert UTC time into your local time and also set reminders for in-game events that you do not want to miss.
You can also reroll easily with BlueStacks thanks to the Multi-instance Manager. This tool allows you to create a new device and reinstall the game on that device. Now you can have two devices with Marsaction installed and you can even run two or more instances at the same time. This allows you to manage multiple bases at the same time.
Who is your favorite hero in Marsaction: Infinite Ambition? Let us know in the comments below.