Game Guides
How to Play Matchington Mansion on PC with BlueStacks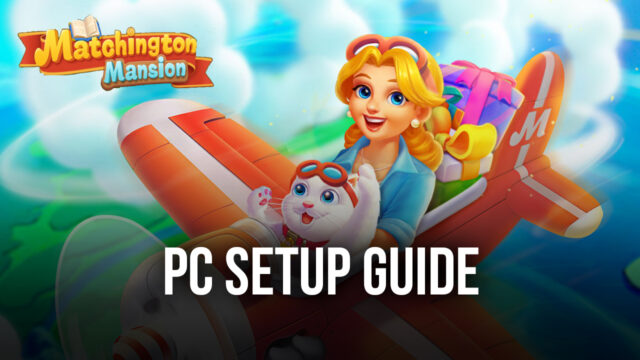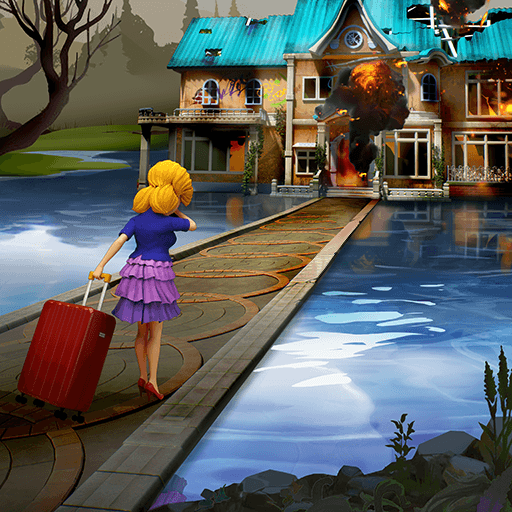 It's time to play Matchington Mansion, the most enjoyable match-3 game on the market! The game features a fresh take on the beloved match-3 genre and gives it a goal-system by introducing house decoration as a secondary feature that is directly linked with the player's progress for puzzle completion. People who grew up playing games like these or are interested in having a fun way to pass the time in real life should try this game out today to see why others are going crazy for it.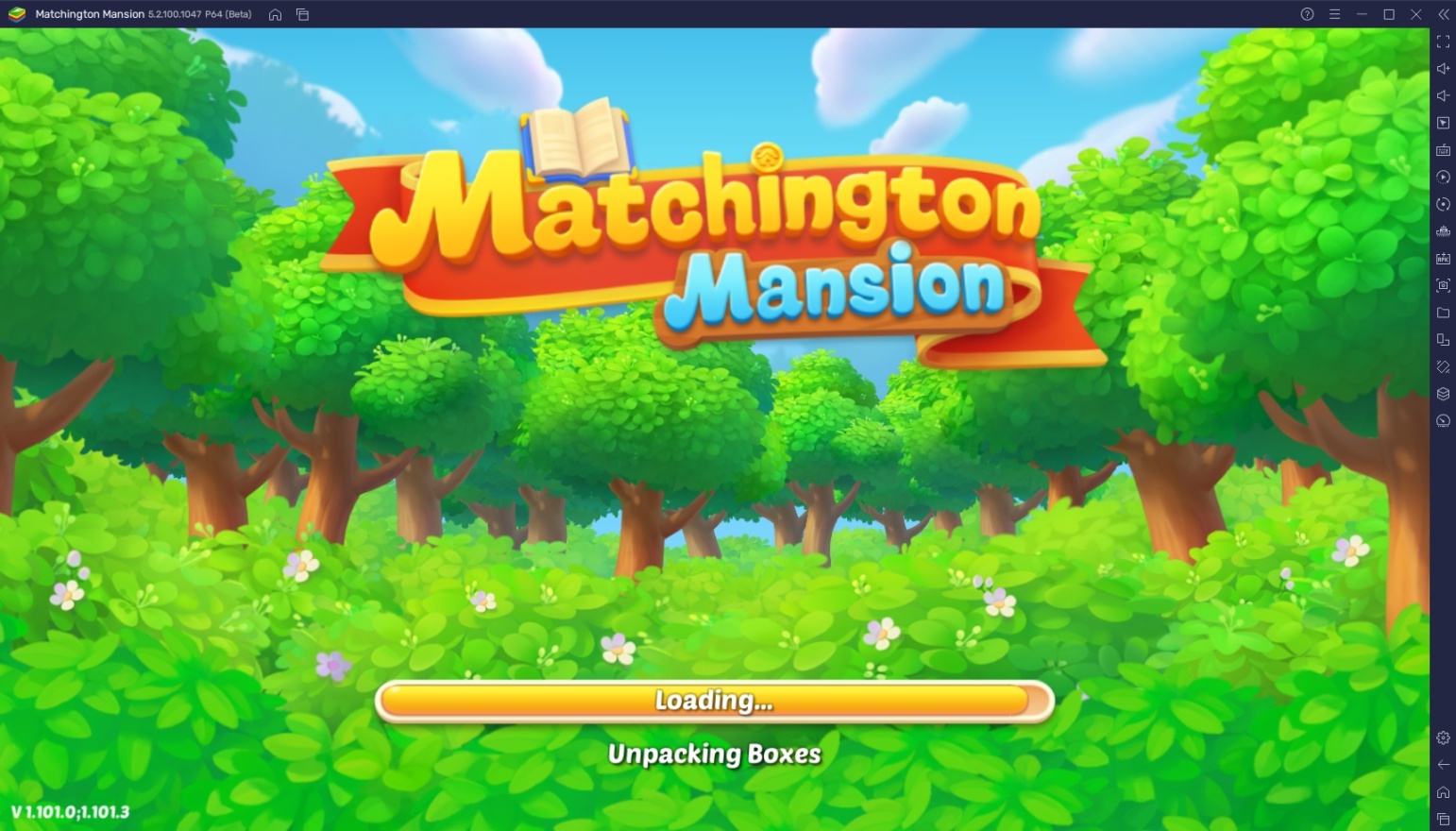 Match-3 games are one of the most beloved game genres because they provide light-hearted puzzles that are challenging, yet easy to learn. As the player goes through the various levels that introduce new ways to make the challenge more difficult, they'll get better at the game by discovering new techniques and strategies to make solving each puzzle a lot easier. The house decoration is also pretty fun since it gives you a little bit of experience of what it's like to be an interior designer.
How To Set Up Matchington Mansion on BlueStacks
Matchington Mansion is so fun that you'll want to play it everywhere you go. While the smartphone definitely helps you play the game in outdoor settings, it's simply better to play this game on your computer when you're at your home or office. With the BlueStacks platform, players can enjoy all their favorite Android games on their PCs so that they can step up their gameplay to the next level. Simply follow these steps if you're interested in trying it out for yourself:
Download and Install BlueStacks

on your PC.

Complete Google Sign-in to access the Play Store, or do it later.

Look for Matchington Mansion in the search bar at the top-right corner of the Game Center or at the Google Playstore.

Click to install Matchington Mansion from the search results.

Complete Google Sign-in (if you skipped step 2) to install Matchington Mansion.

Click the Matchington Mansion icon on the home screen to start playing.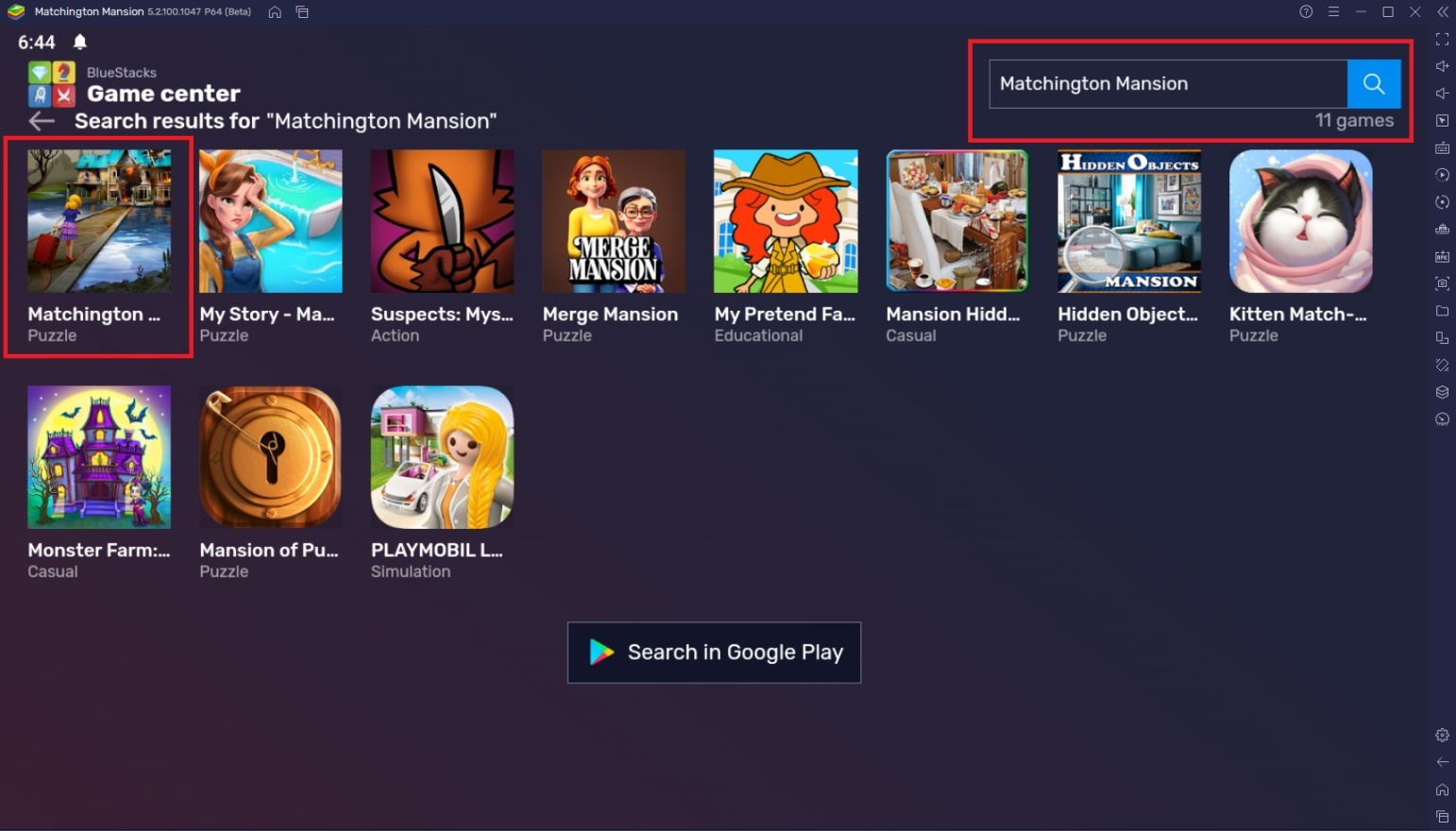 Useful Features When Playing Matchington Mansion
Playing on BlueStacks has a lot of benefits not only for Matchington Mansion, but all of your favorite Android games today and in the future, too. The platform has been designed to help mobile gamers achieve a level of gameplay that simply isn't possible when you're playing on the limited capabilities of the smartphone. It's no secret that the PC is the best for gaming, but BlueStacks has introduced ways to take advantage of the power of your computer and incorporate it on every Android game.
The Multi-Instance Function is a feature that allows players to open two or more instances at the same time so that they can double their gameplay productivity without the need to use more than one device. The feature gives players the option to play multiple games at once or open multiple instances of the same game on the same computer. For hardcore gamers, this feature allows players to achieve some important content that can only be accomplished by having multiple accounts open.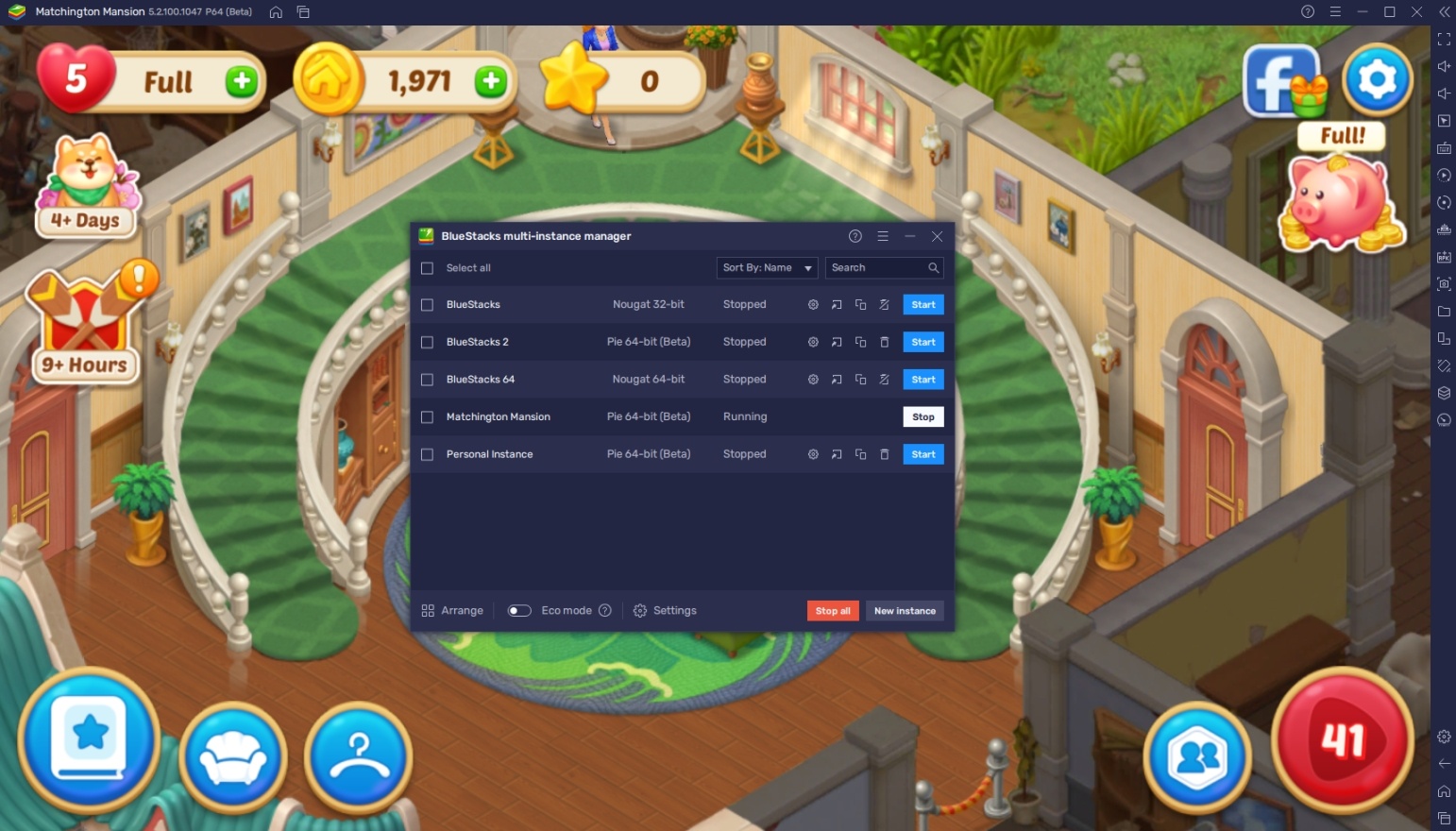 Matchington Mansion is an energy-based game, so there will be times when the player won't be able to do anything but wait until they are given new action points. During this time, it might prove better to open a new game to pass the time. Rather than closing Matchington Mansion and opening it again later only to go through the same loop again, try opening a new instance so that you can simply shift between the two BlueStacks instances with ease.
The Macro Feature is one of the most revolutionary functions in BlueStacks for all kinds of mobile gamers. This feature allows players to create custom-made automatic commands that allow players to skip past the most tedious tasks in any game. All players need to do is record a series of actions and commands and the system will save it so that the players can replay it later when they need to do the action again. It's so easy learning how to do this, a total beginner can figure it out in their first few minutes of using it.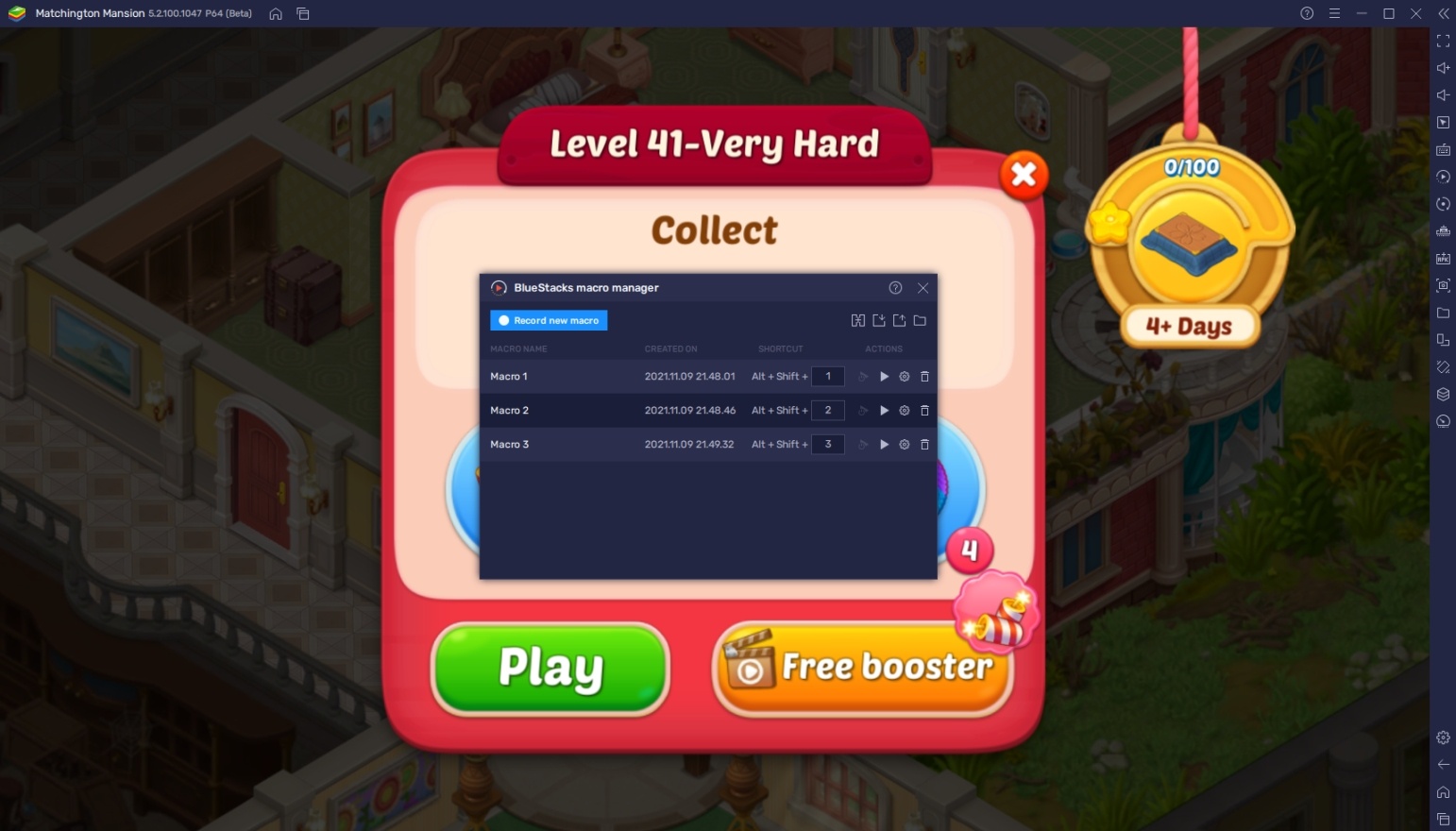 The uses of the Macro System depend on the needs of the player and even games like Matchington Mansion can find uses for this feature. Once the player has mastered how to use the Macro Feature, all they have to do is create new macros or edit existing ones to better fit the situation. Players can add changes after they've finished recording, such as setting the number of intervals and changing the time between these intervals.
The Eco Mode is a neat little feature that most players don't look at, but can be a lifesaver for users that are having trouble because of their computer's performance limitations. This feature essentially cuts down the usage of each BlueStacks instance significantly so that their computers will not only run a lot smoother – despite playing multiple games at once – but will also save a lot of energy consumption in the process.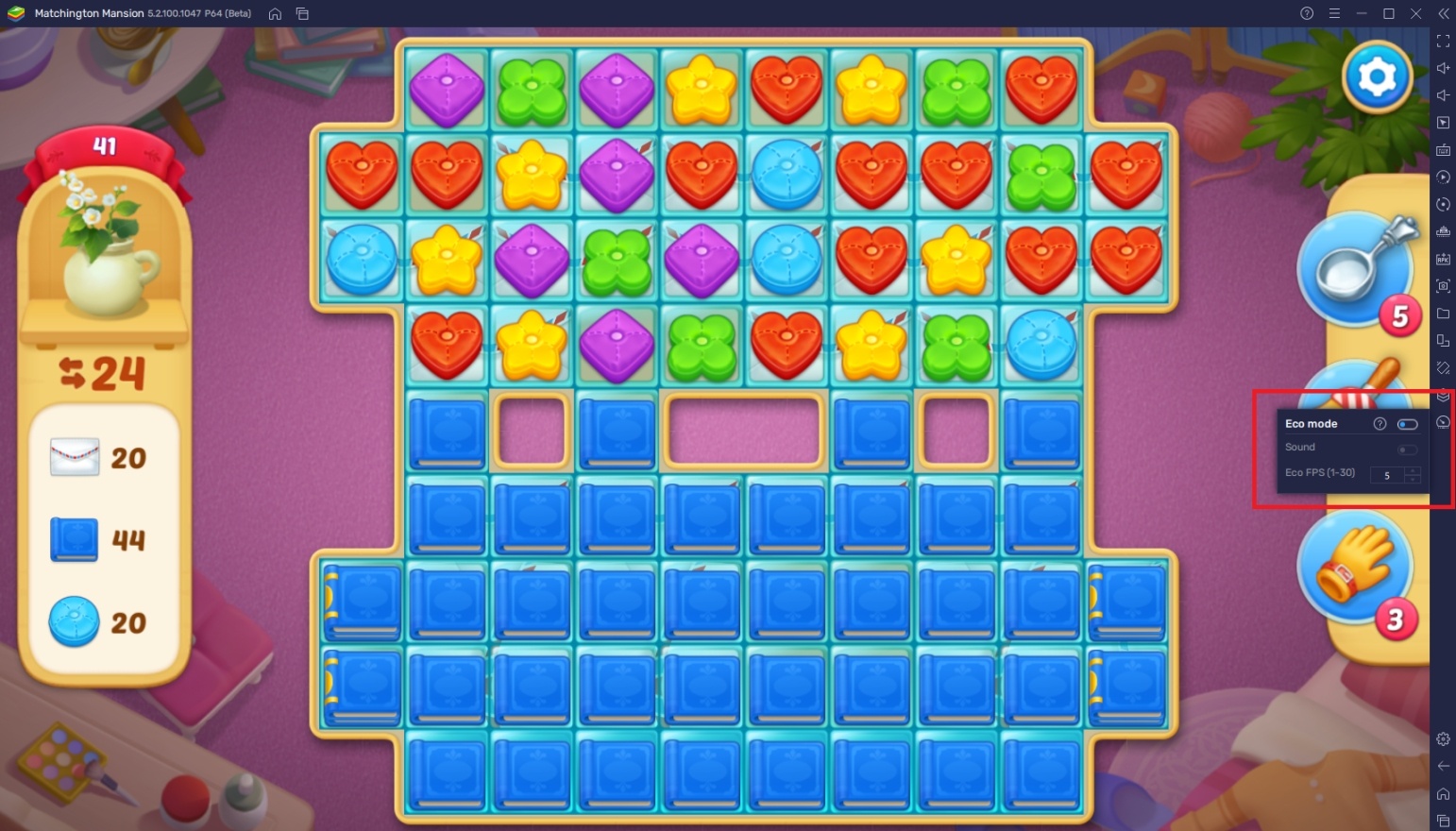 Matchington Mansion may not be the most process-heavy game on your Android, but even a game like this can use up a lot of energy if you leave it running in the background. Make it a habit to turn on the Eco Mode to give your computer and power bill a little reprieve that you might end up appreciating later.
Create the Most Beautiful Mansion!
Thanks to your efforts, you've been gifted an old mansion that's yours to keep! A free mansion is nice in itself, but the state of the mansion leaves much to be desired since most of the furniture is old and out of style. It's up to you to put life back into your beautiful new home by completing puzzles and challenges that only a player with the same level of skill as you can only do!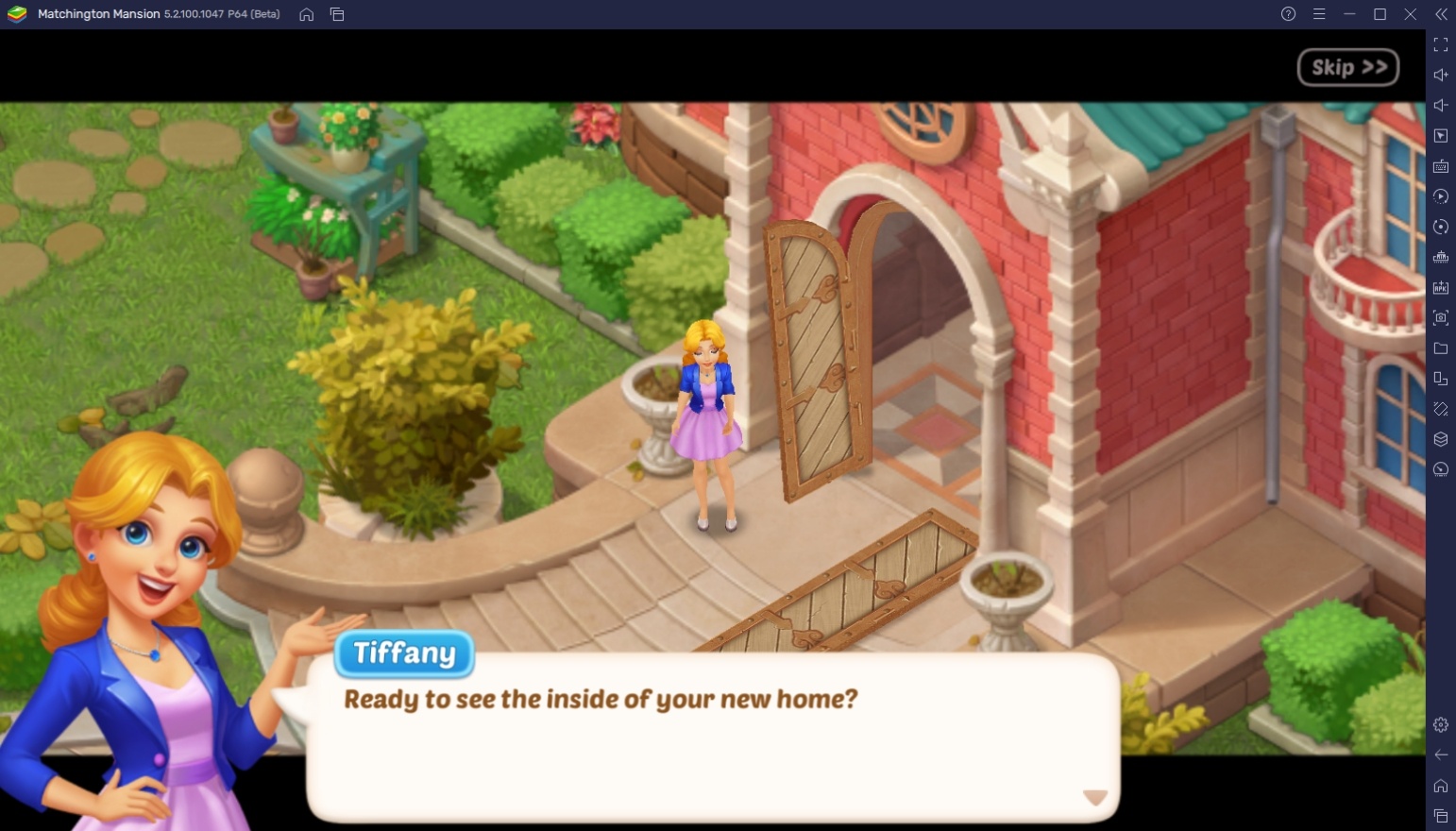 Matchington Mansion is one of those games that people love to play in their spare time since it brings a relaxing narrative that players love to follow, but not so much that they need to spend every moment of their day to complete it. The gameplay is also enjoyable since it stays loyal to the traditional style that match-3 games have been following all these years!