Game Guides
BlueStacks' Mobile Legends: Bang Bang Hero Guide for Chang'e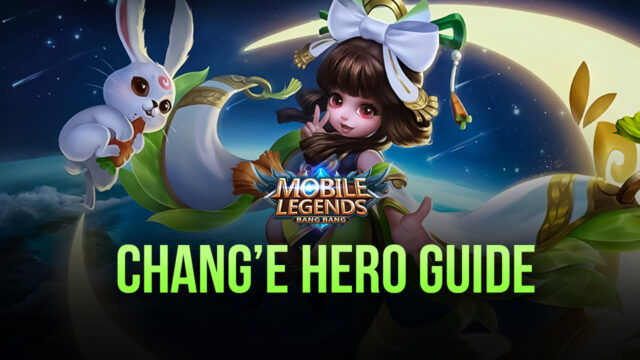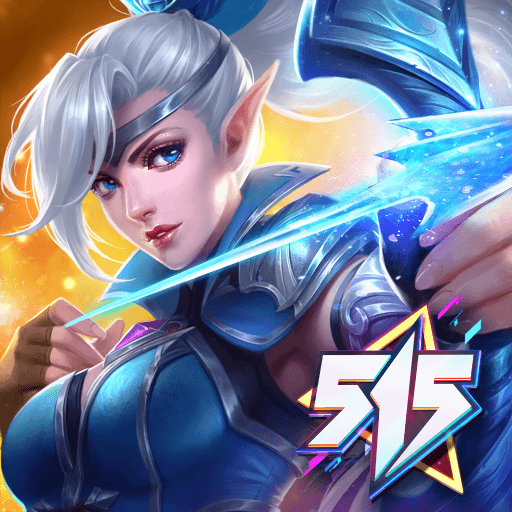 If you have been playing Mobile Legends for quite some time, then you must have come across Chang'e either as your ally or on the enemy's side. While playing along with her did you find her quite useful but you're clueless on how to use her? Worry not, we have made this ultimate guide on how to use Chang'e
Chang'e is one of the most picked heroes in Mobile Legends. Her high burst damage from her ult can delete squishes and melt tanks while slows can help your team. She's usually played in the mid lane but pros can play her on the side as well.
In this guide, we will take a look at her skill sets, abilities, best builds and items and some of the uber basic tips on the gameplay phases. Without any further ado, let us take a look at it.
Hero Abilities
Passive (Trouble Maker) – Whenever Chang'e uses any of her skills on the enemy units she tends to leave an invisible mark or targets the enemy which allows her an increase of 2% damage on the enemy. Repeated targeting can result in 20 stacks which ultimately surges her damage to 40%.
Skill 1 – Starmoon Shockwave – In this skill Chang'e projects an energy ball that deals 300 / 330 / 360 / 390 / 420 / 450 (+120% Magic Power). On top of that, it slows the enemy by 20% for 1.5 seconds. When coupled with the second skill, the range increases and the energy ball gets divided into four.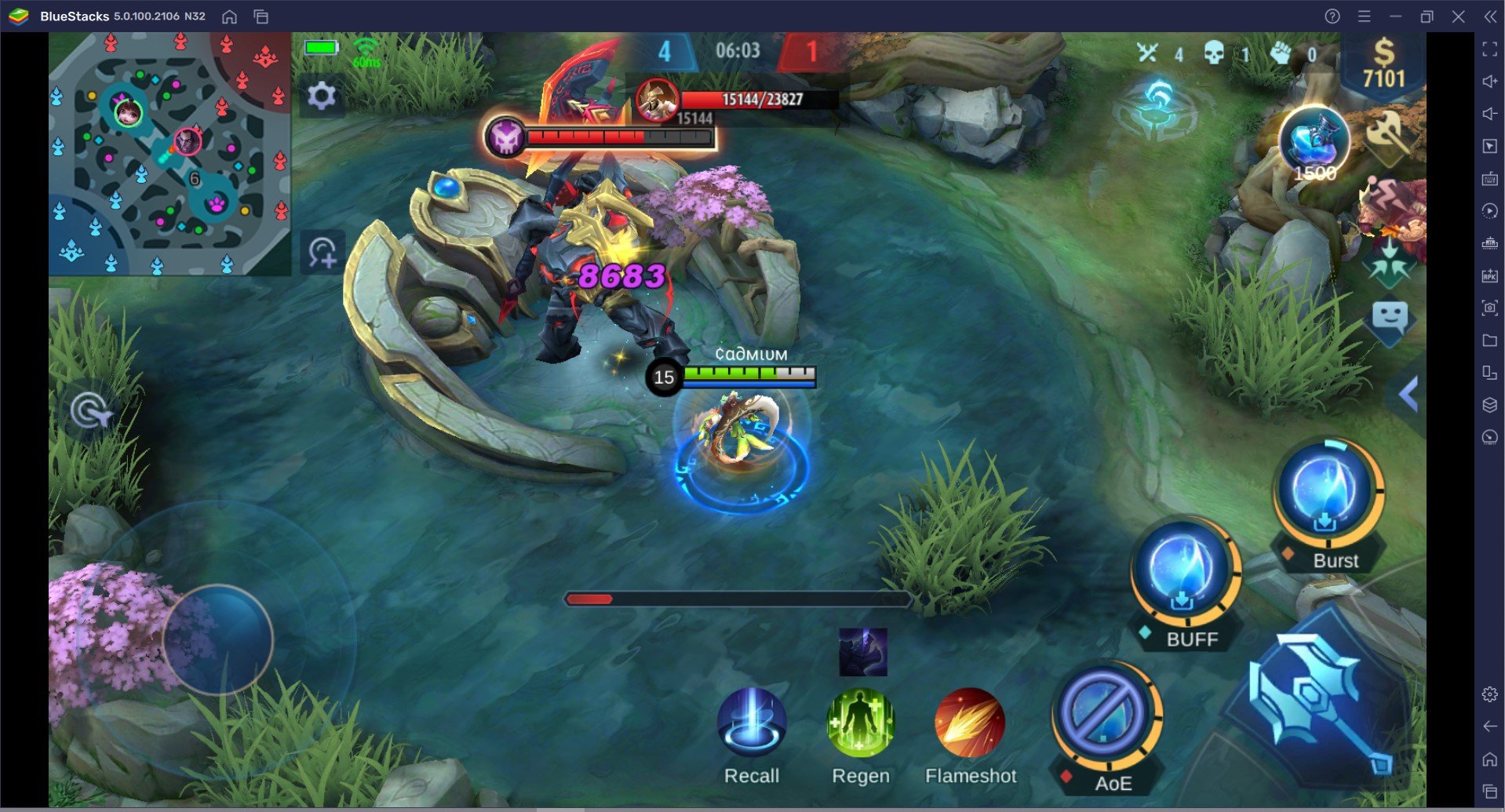 Skill 2 – Crescent Moon – Upon using this skill, Chang'e gains 300 / 340 / 380 / 420 / 460 / 500 (+120% Magic Power) Shield along with an increase in movement speed of 15%. The effect stays permanently until Chang'e is under any CC effect of the enemy. On top of that, she also gains +25 Magic Power and +20 Physical attack.
Skill 3 – Meteor Shower – Chang'e uses her ultimate skill to shoot 30 meteors in a straight direction and gains 10% extra movement speed for 4 seconds. When paired with Cresent Moon, Chang'e gains 33% extra damage till the skill effect last.
Recommended Regular Build for Chang'e
Arcane Boots

Enchanted Talisman

Glowing Wand

Divine Glaive

Holy Crystal

Genius Wand
Best Build for Tanky Enemies
Magic Shoes

Genius Wand

Divine Glaive

Necklace of Durance

Ice Queen Wand

Glowing Wand
Best Build for High Burst Damage Enemies
Warrior Boots

Winter Truncheon

Ice Queen Wand

Divine Glaive

Holy Crystal

Immortality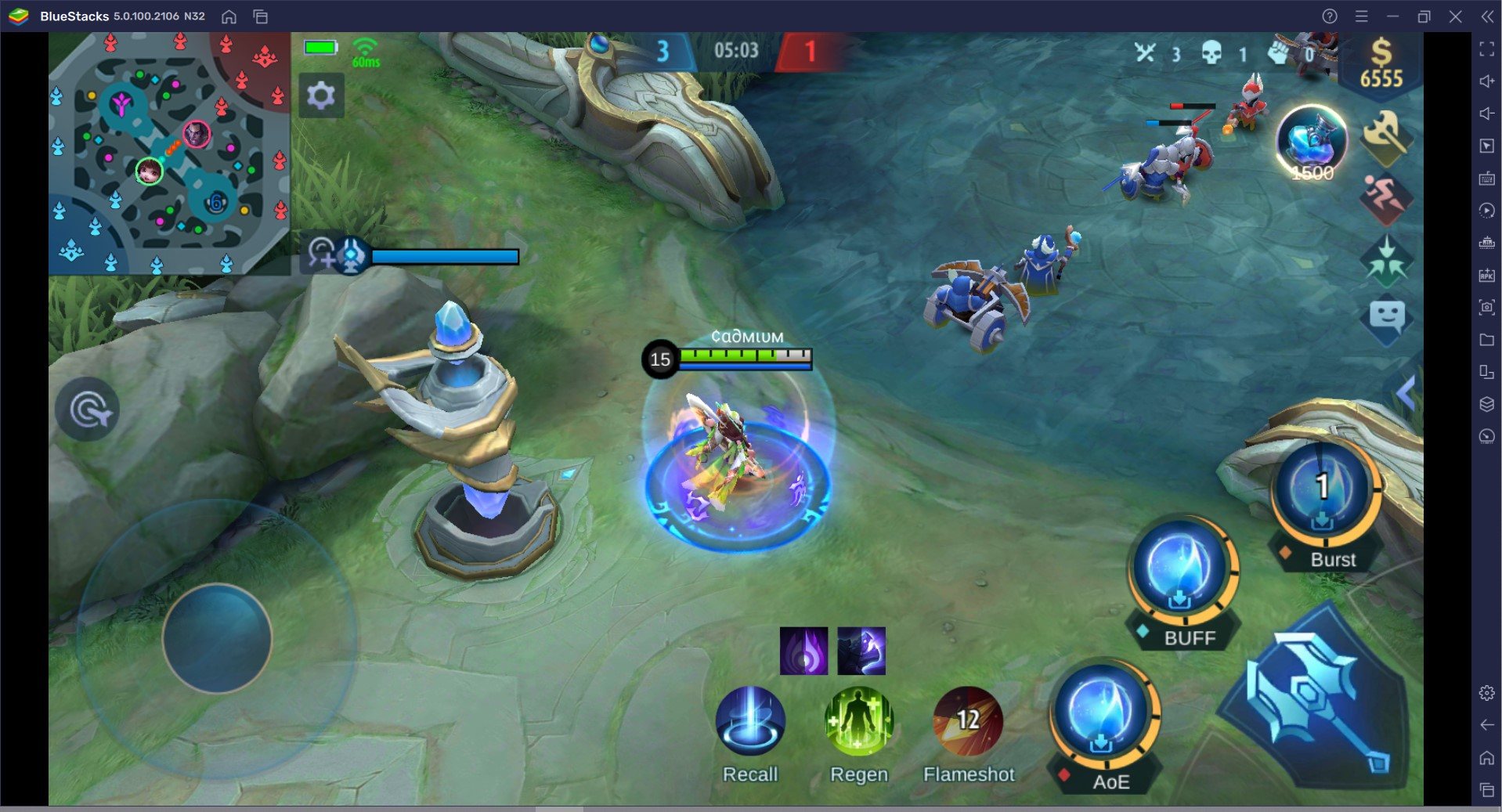 Best Build for Magic Damage Enemies
Tough Boots

Winter Truncheon

Oracle/Radiant Armor

Necklace of Durance

Divine Glaive

Immortality
Best Spells for Chang'e
Best Emblem for Chang'e
Mage Emblem
+3 Observation
Mystery Shop
+3 Observation
Impure Rage
Gameplay
According to the game, Mages take the mid lane and act as a support for the rest of the two lanes. In the case of Chang'e you can pretty much solo a lane if your team lacks an offlaner. Our gameplay explanation is for both mid laner as well as offlaner. Keep in mind to stick always to your assigned lane.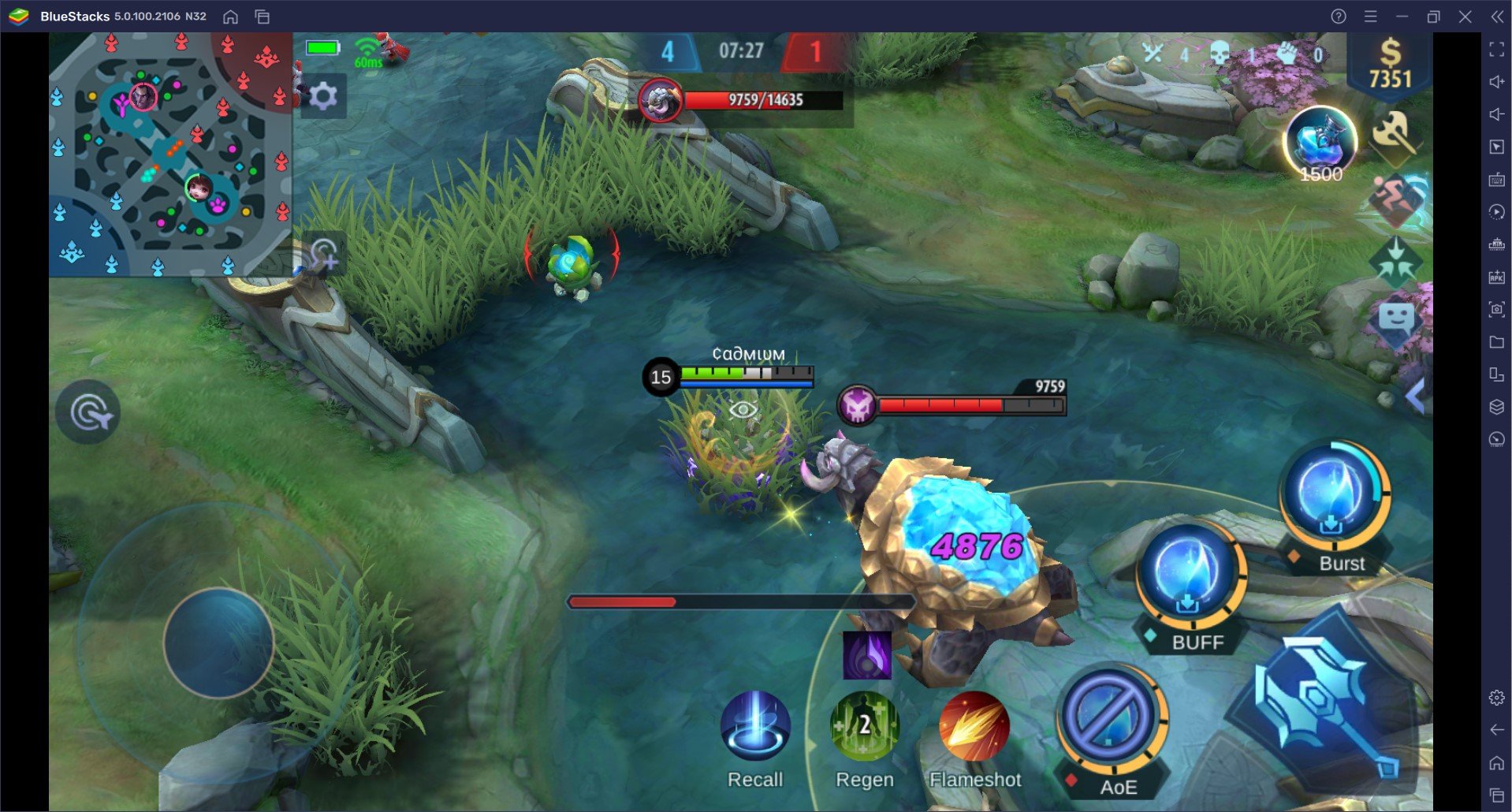 Early Game
During the early game, take up the mid lane and zone out the enemy. After you reach level 2 it is way too easy to poke the enemy from a very safe distance. Keep spamming your second skill followed by the first to zone out the enemy. This process really affects the enemy's XP and gold which gives you an advantage in the early game.
Once you've reached Level 4, make a plan to invade the enemies buff. With the help of your Ultimate, you can easily clear out a Blue or Red buff without any jungle item. But before you do that make sure your tank follows you to check bushes and provide vision. Read more about our best heroes combos to find a perfect pair to play with.
Mid Game
Here comes the rotation part where you have to leave your lane frequently and help your team members. As a mage, your damage significantly increases from mid to late game. Be aware of your positioning and plan a surprise gank on the enemy. If you have followed up till now then you must have seen that Chang'e skills are all wide range and have AOE.
Utilise your second skill by slowing and melt them using your ultimate. And as always, never forget to complete objectives. On top of that, when your team or jungler is contesting for the turtle, hide in a bush and zone out the enemy by spamming your ult and first skill.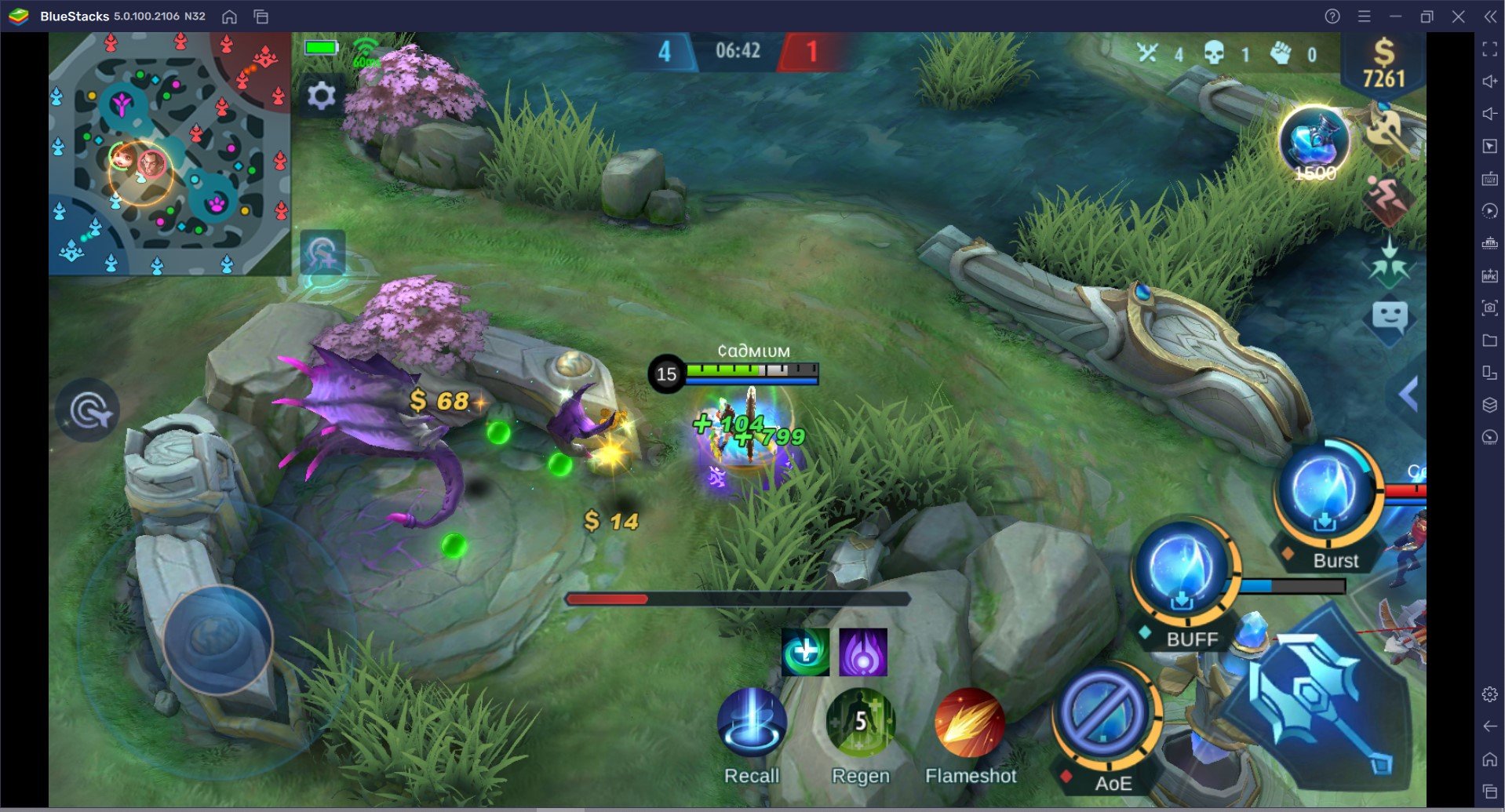 Late Game
By now, you must have farmed well and completed the build. Remember to follow our recommended build for maximum sustain and damage. Also, choose your build by assessing the enemy composition. Note that the enemy is also equally farmed and well equipped so any mistake in positioning you might end up dead or keep feeding.
Position behind a tank or a fighter as we mentioned that your skills are a wide range. You can also build an attack speed item such as Windtalker and help push lanes and turrets. By now this might be the perfect time to hunt down the lord, use your ultimate to melt the lord and poke with your first skill towards the bush to check the enemy's presence from a safe distance.
Best Combos for Chang'e
Skill 2 – Skill 1 – Skill 3

Skill 1 – Skill 2- Skill 1 – Skill 3
That's all for Chang'e ultimate guide. Make sure to visit our blog page for more interesting tips and tricks guides for various MLBB heroes.