Game Guides
The Best Mythic Heroes Beginner Tips and Tricks to Get Started on the Right Track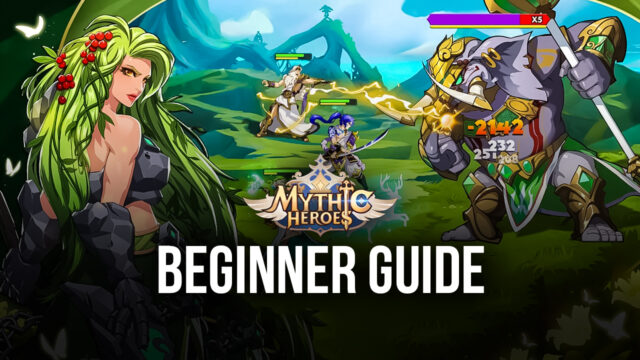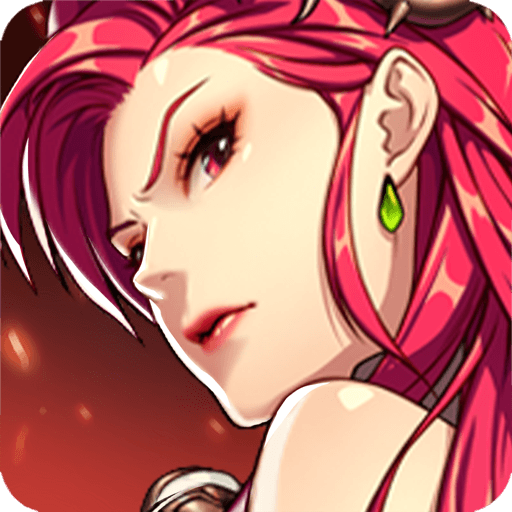 Mythic Heroes is a brand new idle RPG created by the team at IGG.COM, the folks responsible for creating some of the most popular mobile games in the platform, including Lords Mobile, among many others. This team around, however, it seems the team took a creative break and instead opted to derive inspiration from another game that was already in the market, AFK Arena, considering that Mythic Heroes is almost an identical copy in all but its visuals.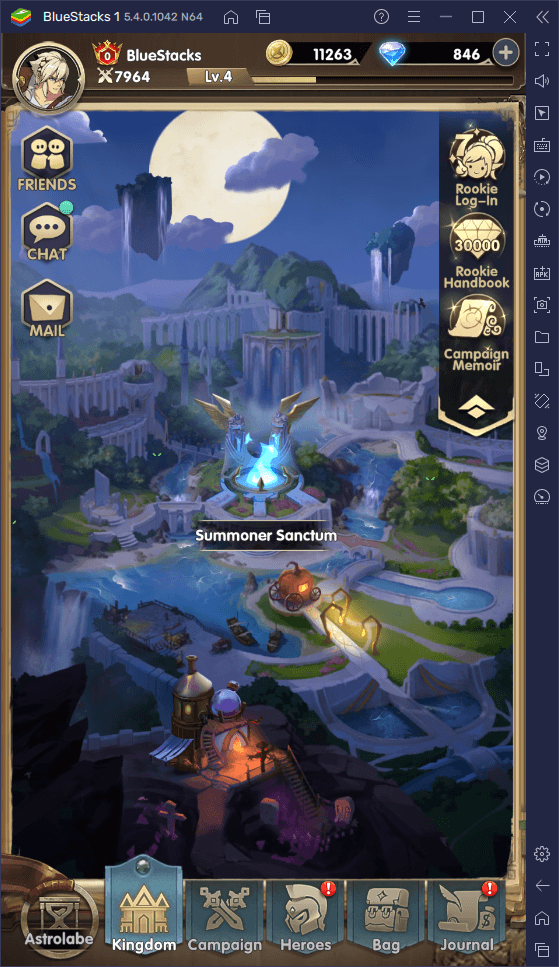 Nevertheless, this isn't to say Mythic Heroes is bad; quite the contrary! If you're a fan of AFK Arena, and enjoy an approach more rooted in our own mythos, then you might want to give Mythic Heroes a try, particularly since you can find unlockable characters like Zeus, Eos, Dracula, Dionysus, Susano-o, and many, many more. And since this is mostly an idle RPG, you don't really have to spend hours on end grinding to unlock or upgrade your team, which makes it perfect for the gamer with a tight schedule.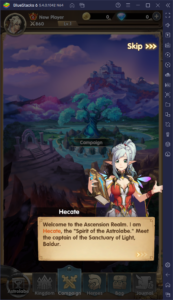 However, Mythic Heroes is not without its challenges, especially since you need to be smart and proactive if you want to progress as quickly as possible, which is something most gamers will want to do. In this sense, if you're just getting started in Mythic Heroes, here are a few tips and tricks that you might find useful.
Play on BlueStacks to Optimize Your Experience
Before we get into the game itself, we wanted to remind you that, to get the very best experience with this game, we strongly recommend playing Mythic Heroes on PC with BlueStacks. In this sense, you not only get to enjoy this idle RPG from the comfort of your computer, and on a much larger monitor, but you also get access to mouse and keyboard controls, as well as a plethora of tools to help enhance your experience even further.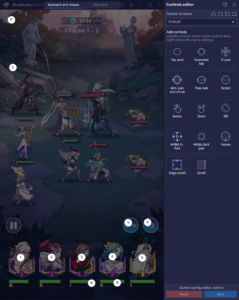 Check out our BlueStacks tools guide for Mythic Heroes to learn how to use the features of our Android app player to your advantage in this game.
If You Want the Best Heroes Early On, Try Rerolling
When it comes to gacha RPGs, even the ones with plenty of idle mechanics like Mythic Heroes, the absolute best way to get a good head start is by rerolling. This is because, by obtaining a few good characters early on, you can easily blaze through the main story missions without a hitch, whereas other players might get stuck in certain missions due to having an underpowered team.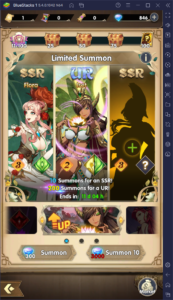 However, rerolling can be very time-consuming, especially since you really don't have any influence over the characters that you receive from the gacha summoning system. This is why it can take players days, or even weeks of rerolling until they score a good character. Nevertheless, it's often worth taking the time to do so, especially if you're serious about challenging the most difficult content in the game.
We wrote a dedicated guide on how to reroll in Mythic Heroes. Feel free to read it if you want to find out more about how to reroll in this idle RPG.
Your Formation Matters
When it's time for battle, there are a few things you need to consider before setting out. This is because while your characters are the ones who will do most of the fighting automatically, their success actually depends on their preparation, and this is where you come in.
Aside from keeping your characters upgraded and geared, it's your responsibility to also assign them to the slots best suited for their roles. Sometimes, this is very straightforward as there are some units whose skills are most effective when they are assigned to specific slots. However, for the tougher battles when the enemy can quickly defeat your tanks and fighters, a change in strategy might help you to beat your opponents.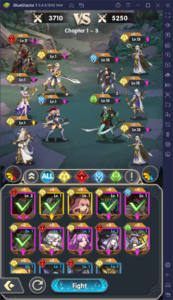 Depending on how you line up your characters, you can trigger a few different formations, the most common of which being the defensive and offensive variants; the former with three fighters in the front row and two in the back, and the latter with the opposite.
While it doesn't affect stats much, using the right formation will help in certain stages since your characters will deal damage quicker, in the case of the offensive variant, or survive for longer, in the case of the defensive formation.
Check the Elemental Matchups
Just like with the formation, there is another aspect you need to consider when building your teams: the elemental matchups and bonuses.
Simply put, having multiple characters of the same faction in your squad will trigger bonuses that vary depending on the number of characters of that faction. These boons are called "Factional Auras" and go from as little as an extra 4% to attack and defense for having two characters of the same faction, to a whopping 16% increase to attack and defense for having all five characters as members of the same faction. Keep in mind that it's possible to activate two bonuses by having multiple characters of two different factions in your team. For example, having three Luminarch characters and two Shadowarch characters in the same team will trigger a 3x majority vigor for the former, and a 2x minority vigor for the latter.
Similarly, there is another part of your formation you should keep in mind, as it might give you an extra push when attempting to complete the tougher levels; tactical advantages.
In a nutshell, character factions in Mythic Heroes are strong against one and weak against another, similar to the elemental matchup systems in other similar RPGs. In this game, the tactical advantages work in the following manner: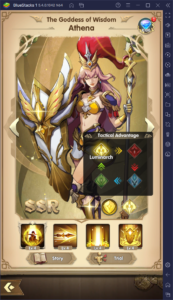 Luminarch defeats Shadowarch > Shadowarch defeats Guardian > Guardian defeats Verdian > Verdian defeats Luminarch
When a unit has a tactical advantage over the other, it means they will deal more damage to them, and take less damage from them as well. In this sense, while it won't be your first line of attack or defense, these tactical advantages can make a difference if you're having issues with a specific stage.
It's worth pointing out here that some characters can have two factions, being able to deal increased damage to two other factions, and take increased damage from two other factions in turn.
Work Through the Main Campaign ASAP
The objective of all these games is to create powerful teams that will help them to blaze through the main story. This is not only because being the first to reach the end has its own rewards and recognition, but because progressing through the campaign is also how you unlock all the features in Mythic Heroes.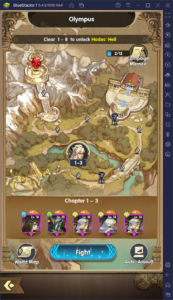 Whenever you're at a loss of what to do, we suggest checking out the Rookie Handbook, as it will give you an idea of the challenges you can complete to earn special rewards. However, when all else fails, the campaign will always be your best choice, as long as you can comfortably complete its levels, of course.
This brings us to our next point.
Complete Your Dailies and Weeklies to Earn Valuable Rewards
In order to keep your team strong, you'll need to purchase upgrades and farm for gear, which can cost lots of resources. And though this is an idle RPG where most of your farming will be done automatically while you're offline, there are a few specific tasks that you can complete in order to score even more rewards that will allow you to purchase more upgrades-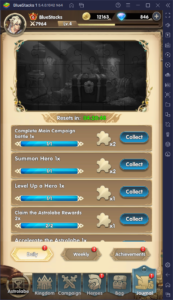 Of course, we're talking about the daily and weekly quests, which you can find in your journal by clicking on its button on the lower right of the screen. In this menu, you'll find a couple of lists with simple tasks that can be completed in a few minutes, but that give awesome rewards for doing so. These are the dailies, and you should always do them, even if it's the only thing you do in the game for the day.
The weekly quests, on the other hand, are tasks that refresh every Sunday, and that are longer than the dailies, with correspondingly better rewards. Luckily, these missions are not very difficult and you'll progressively complete most of them simply by playing regularly for a few minutes every day.
If anything, while the main campaign is pivotal for unlocking new features, the weekly and daily quests are crucial for farming valuable resources. We recommend focusing on these three aspects over all others when playing Mythic Heroes.
Remember to Spin the Astrolabe Whenever You Can
As we mentioned at the beginning of this article, Mythic Heroes is an idle RPG, which means that you can gain resources and power even while you're not playing. However, in contrast to other games where you earn resources by having your team grind while you're offline, you earn resources in Mythic Heroes in the form of Gears of Time, an item that is generated at a rate of 1 every 15 minutes.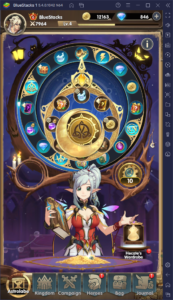 You can use these Gears of Time in the Astrolabe feature, to spin the wheels within and earn unique rewards such as resources, materials, and even hero shards, among many others. However, while this roulette is a way of earning tons of resources automatically, you actually need to set it to spin once you have several Gears of Time saved up. By clicking on the spin button, you can set how many times you want it to spin, and it'll start doing so automatically for however long it takes. And once it's done, you can pick up your rewards by clicking on the pile under the Astrolabe.
You get 100 free spins every day in the Astrolabe, so make sure you use them!
And that's it for our beginner tips and tricks for Mythic Heroes. Feel free to share your own tidbits of info in the comments below!