Game Guides
Omega Legends – Beginner's Guide to Becoming the Champion and Winning All Your Matches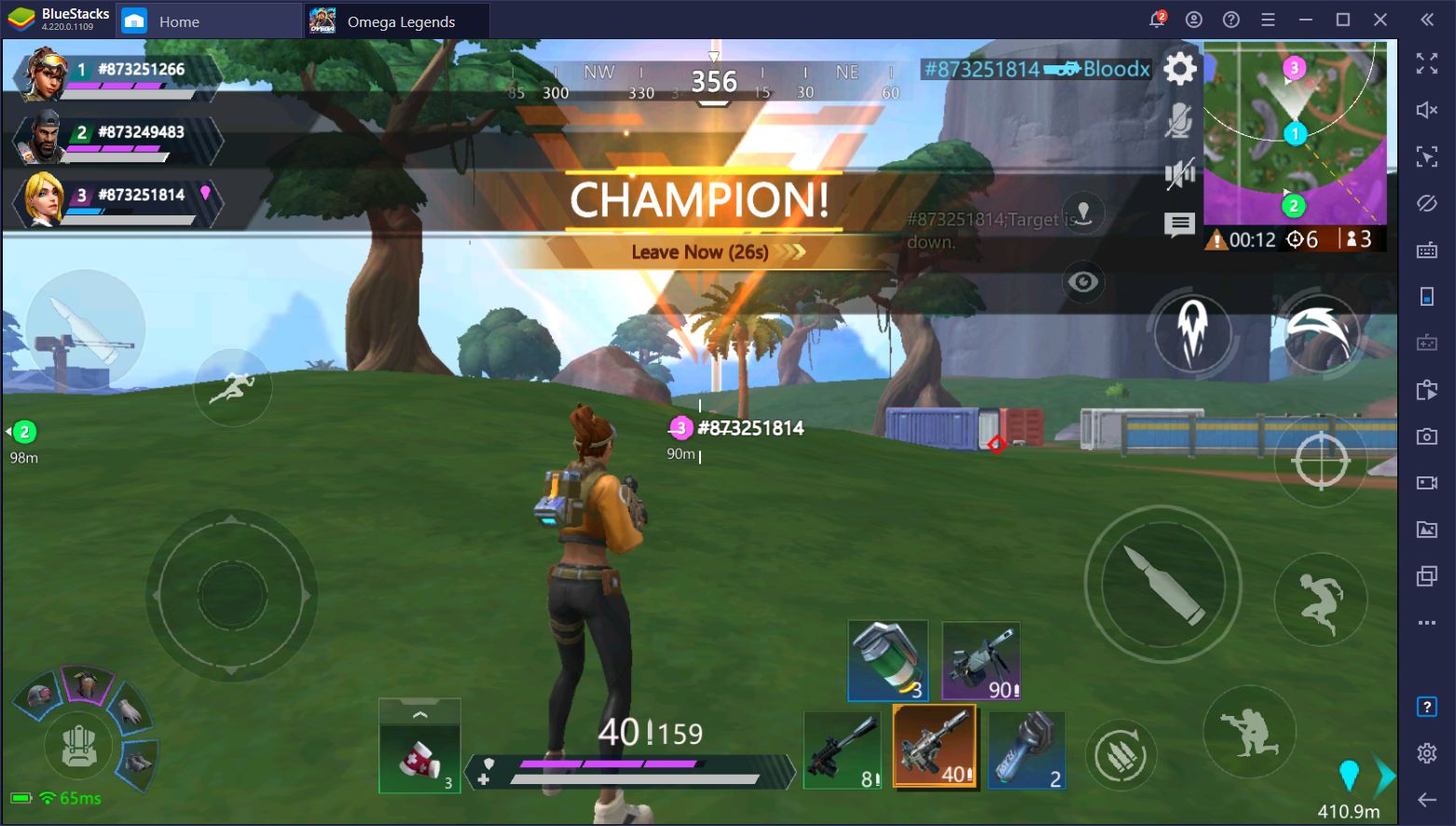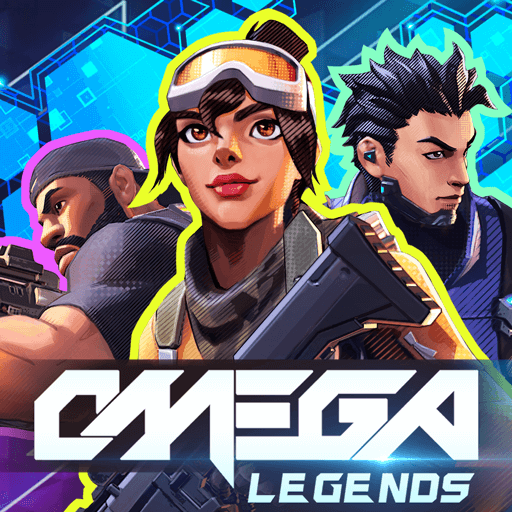 So Omega Legends just came out. Neat! This new entry into the battle royale genre takes some of the best elements of popular titles such as Fortnite and Free Fire and presents it with a fresh coat of paint. Every match is intense as the map is quite small and there are only 60 players per round. The shooting itself is quite tight and precise, with the shots landing almost instantly and emitting a nice audio cue alongside a visual indicator. Moreover, the Hero system allows players to choose from several predefined characters, each with their unique skills and passives, making them suited to various play styles.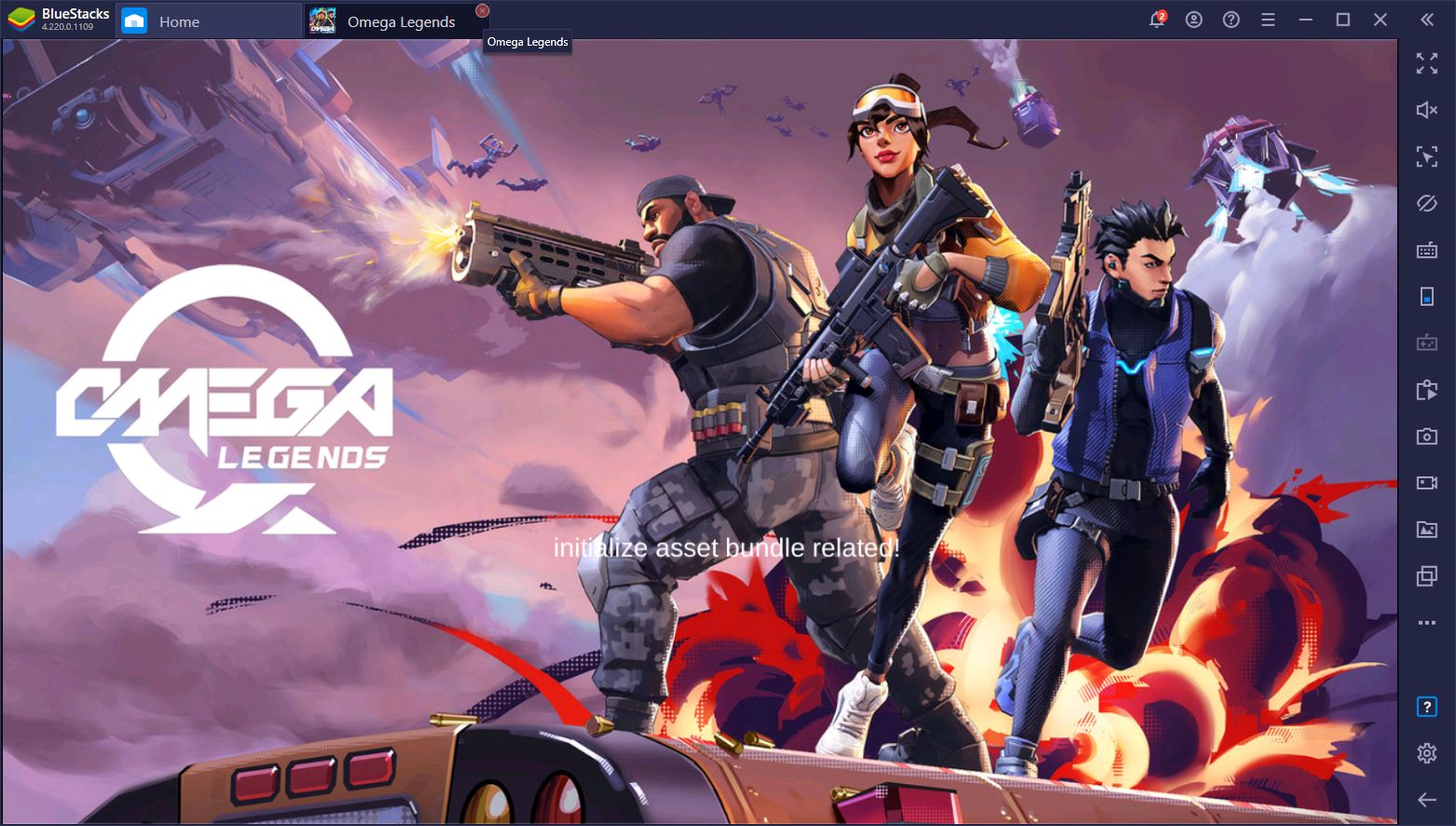 This game ticks quite a lot of our boxes when it comes to the things we enjoy about our favorite battle royale games. Feel free to check out our review and BlueStacks guide if you want to know how to get started with playing Omega Legends on PC. This time around, however, we want to give you the best tips and tricks for defeating the enemy and becoming the champion in every single match.
Whenever you're running around the battlefield, keep these pointers in mind:
Use the BlueStacks Keymapping Tool to get Better Controls
We're just going to say it: Shooter games are meant to be played with a keyboard and mouse! Now that we got that out of our system, the best way to enjoy Omega Legends is by playing it on PC with BlueStacks. Not only do you get better graphics and performance, as well as being able to play it on a much larger screen, but you can also use the Keymapping Tool to create control schemes involving your mouse and keyboard. In this sense, you can enjoy Omega Legends just like you would any other PC game.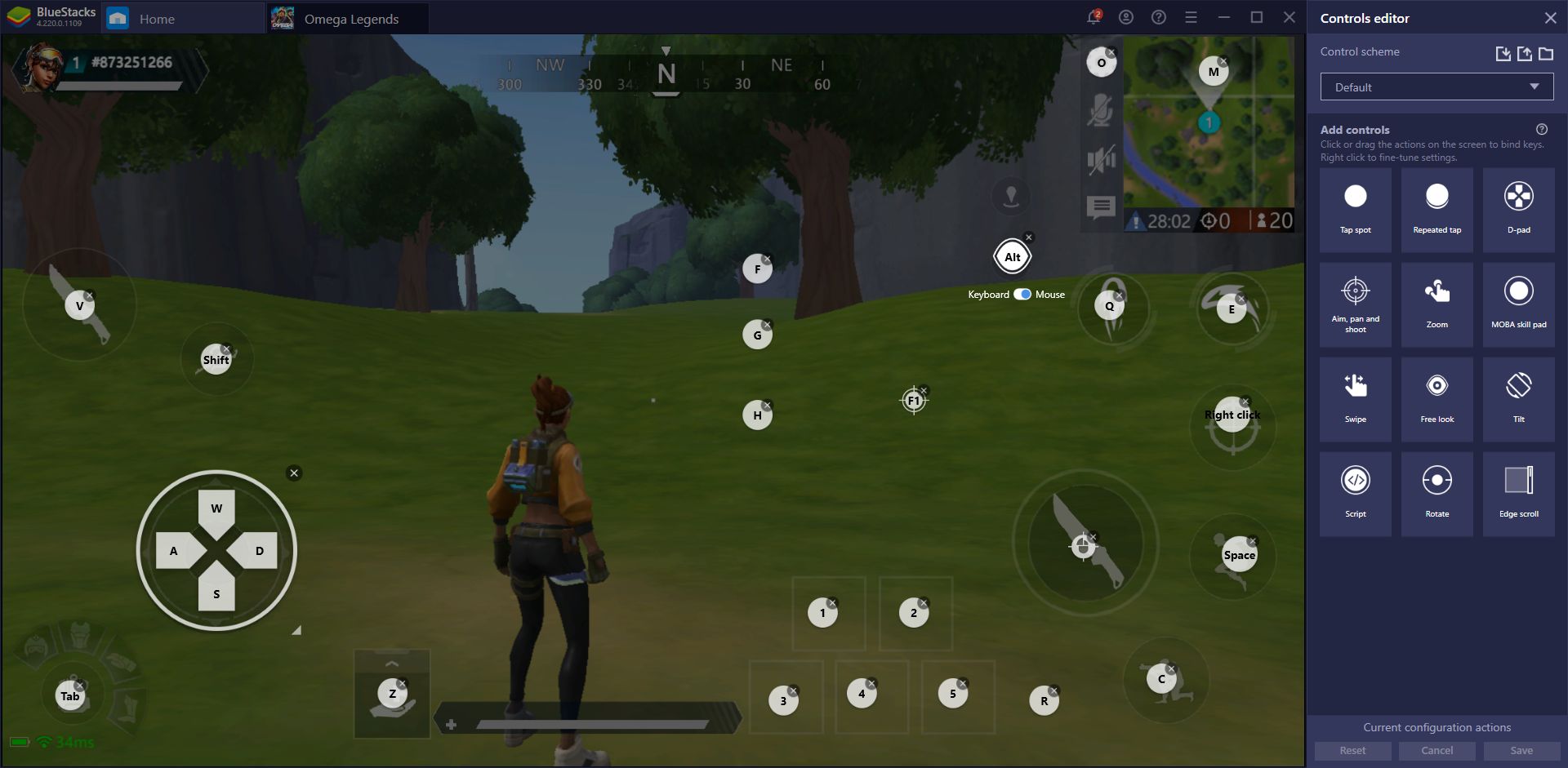 There are many benefits to using a mouse and keyboard setup in shooter games, chief of which being that you can have much better accuracy when fighting against other players, especially at longer distances. It's really difficult to aim at small dots on the screen using a virtual joystick, but this is much easier if you're using your gaming mouse with customizable DPI settings. In other words, if you have gaming gear, you might as well use it!
Disable Aim Assist and Practice Your Precision Shooting
One staple of mobile shooter games is the prevalence of aim assist features, most of which are activated by default when you first boot them up. While these features can be quite useful for beginner players who are just getting used to the control scheme, it can really work against veterans who are engaging in high-level play. This is mostly because aim assist automatically locks onto the target's body, which limits your damage output considerably.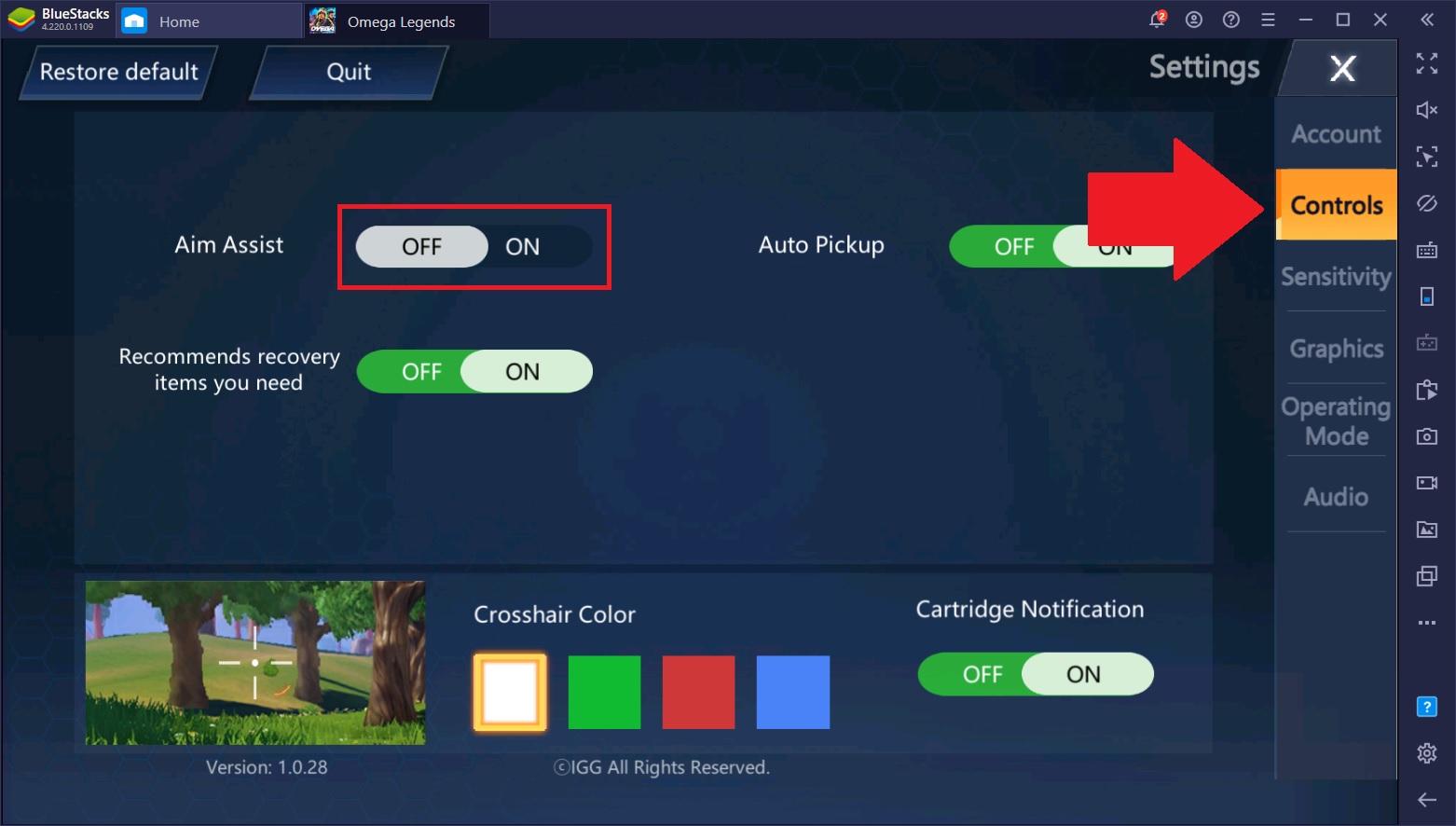 Sure, anyone will be defeated if you shoot them in the body enough times. However, the difference between a noob and pro is that the latter always aims for the head, knocking anyone out with just a few shots. For this reason, the best way to get good at Omega Legends is to turn off aim assist and practice as much as you can. Soon enough, you'll find yourself naturally aiming for the head and getting much better results because of it.
Master the Shotgun
As we've mentioned before, Omega Legends takes some of the most popular elements of Fortnite, including its weapon rarity system as well as some of its shooting mechanics. This also means that the popular shotgun gameplay of Fortnite is also present in this game which, if you've ever played it before, you know that these encounters are often a back and forth of circle-strafing and jumping, trying to avoid the enemy's shots while firing back with your own shotgun. This results in very chaotic 1v1 fights that usually end with a single well-placed shotgun blast to the body from either player.
There's no way around it: If you want to get good at Omega Legends, you need to always have a shotgun on hand and practice with it. More often than not, if you're close to the enemy and see them approaching, it's better to take out your shotgun and ambush them with a point-blank shot to the body, which usually knocks them down instantly. In fact, even if you're not in cover, it's sometimes better to wait until the enemy reloads, take out your shotgun, and rush him.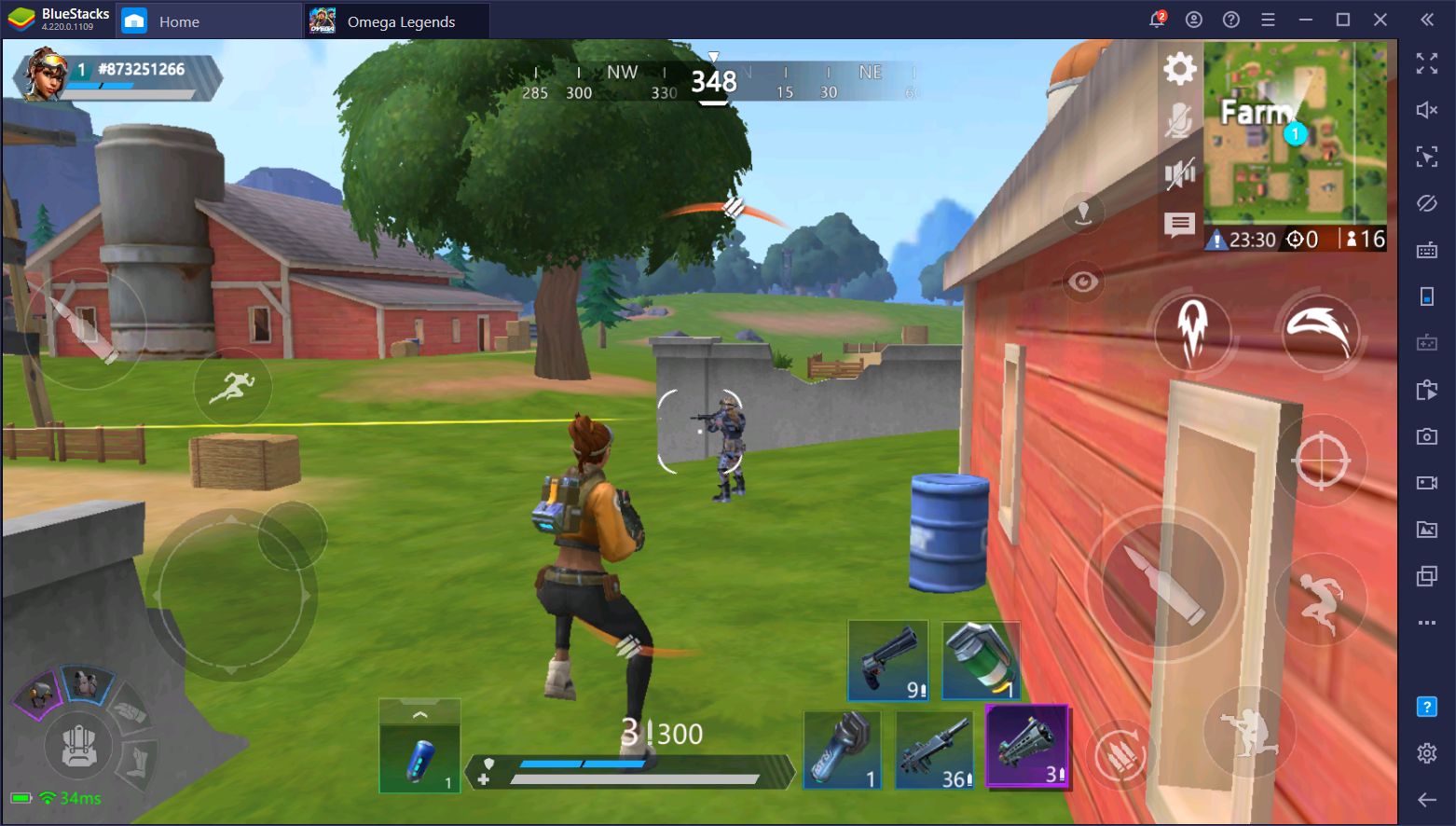 Some popular shotgun maneuvers that you can practice for this are the jump-shot, shooting while circle-strafing, and crouch-shooting. Oh, and remember to aim for the chest always: While a good headshot will definitely knock anyone down, it may cause many of your shotgun pellets to miss, resulting in a decrease in your damage output.
Weapon Rarity Matters!
If you've ever played Fortnite, then this tip will be pretty much self-explanatory. However, for those who are new to these games, it's important to consider a weapon's rarity when choosing which one to pick up. While you may have your favorite weapon in white quality, you might want to switch it for another one of purple or even orange quality since it'll be much better, in general.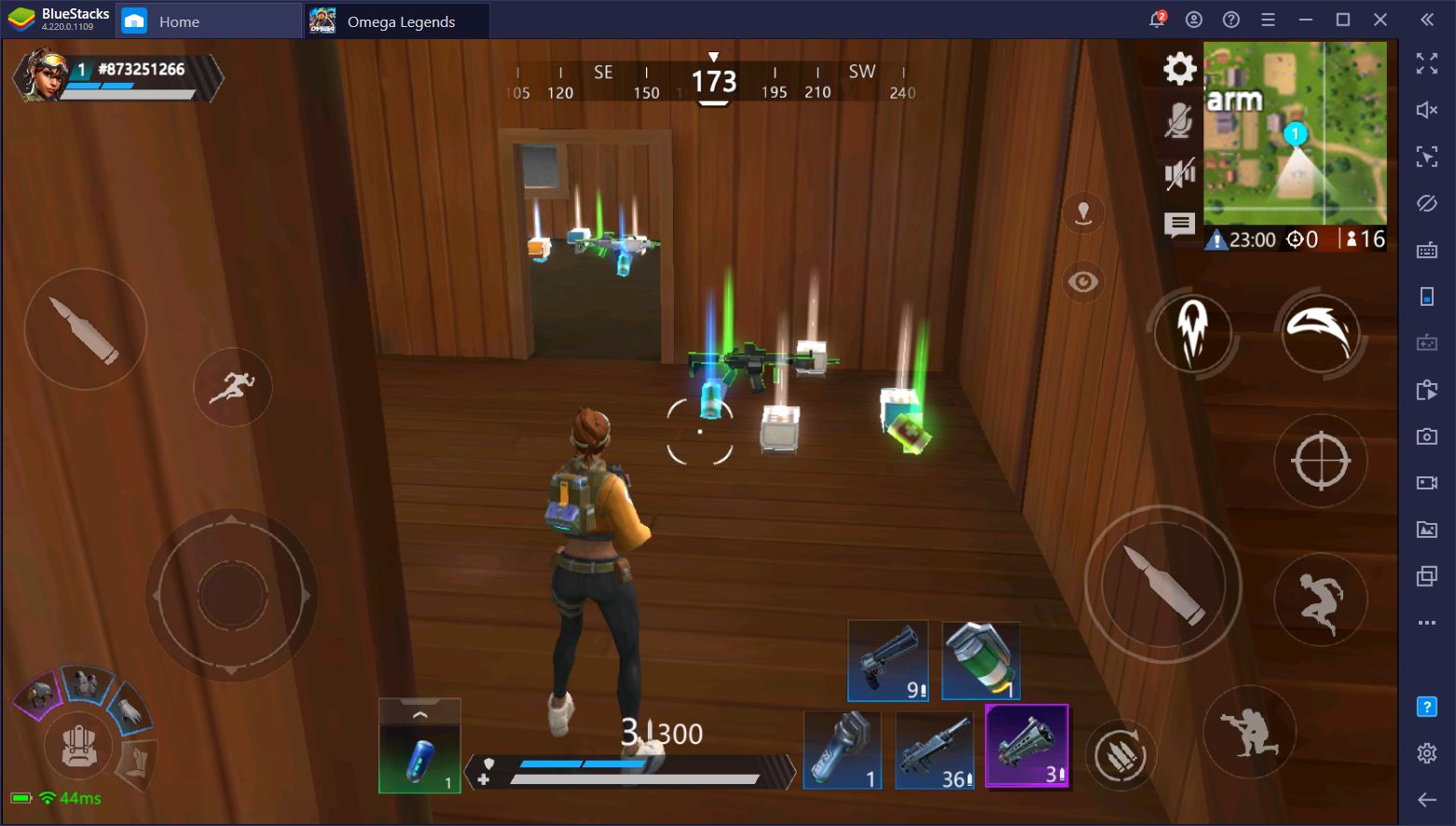 Weapons can come in several rarities, represented by their colors. In ascending order, the rarities are White, Green, Blue, Purple, and Orange. Their rarity affects many elements, including their magazine size, their stability, attachments, and other important factors. In other words, the higher the rarity, the better the weapon and the easier it is to use, in general.
Practice With Every Weapon Type
At the end of the day, you're only as good as your abilities allow. However, before you're able to practice, you need to actually know how each weapon works. Luckily, Omega Legends has a training mode where you can run around picking up every weapon type and shooting them. While you can't defeat players here, you can still learn how each weapon controls and what to expect from them. You can also compare the different rarities of the same weapon and see how they behave.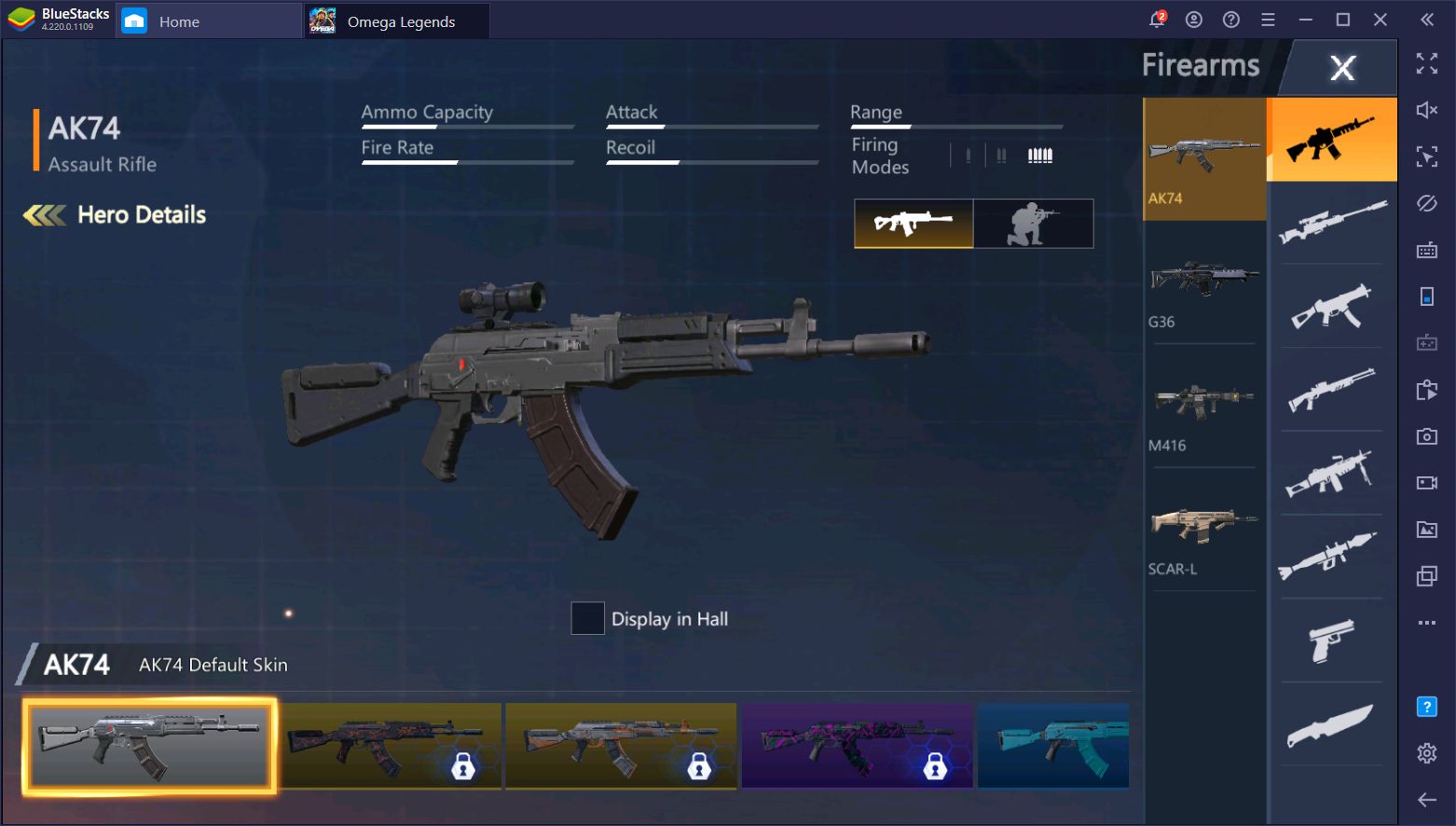 The best way to get good at Omega Legends is by actually playing the game. However, it helps if you have access to a great control scheme as well as good performance with no lag or slowdowns, so remember to play it on PC with BlueStacks to get the absolute better experience that will make it much easier for you to become the champion in every match!