Game Guides
The S-Class Beginners Guide to ONE PUNCH MAN: The Strongest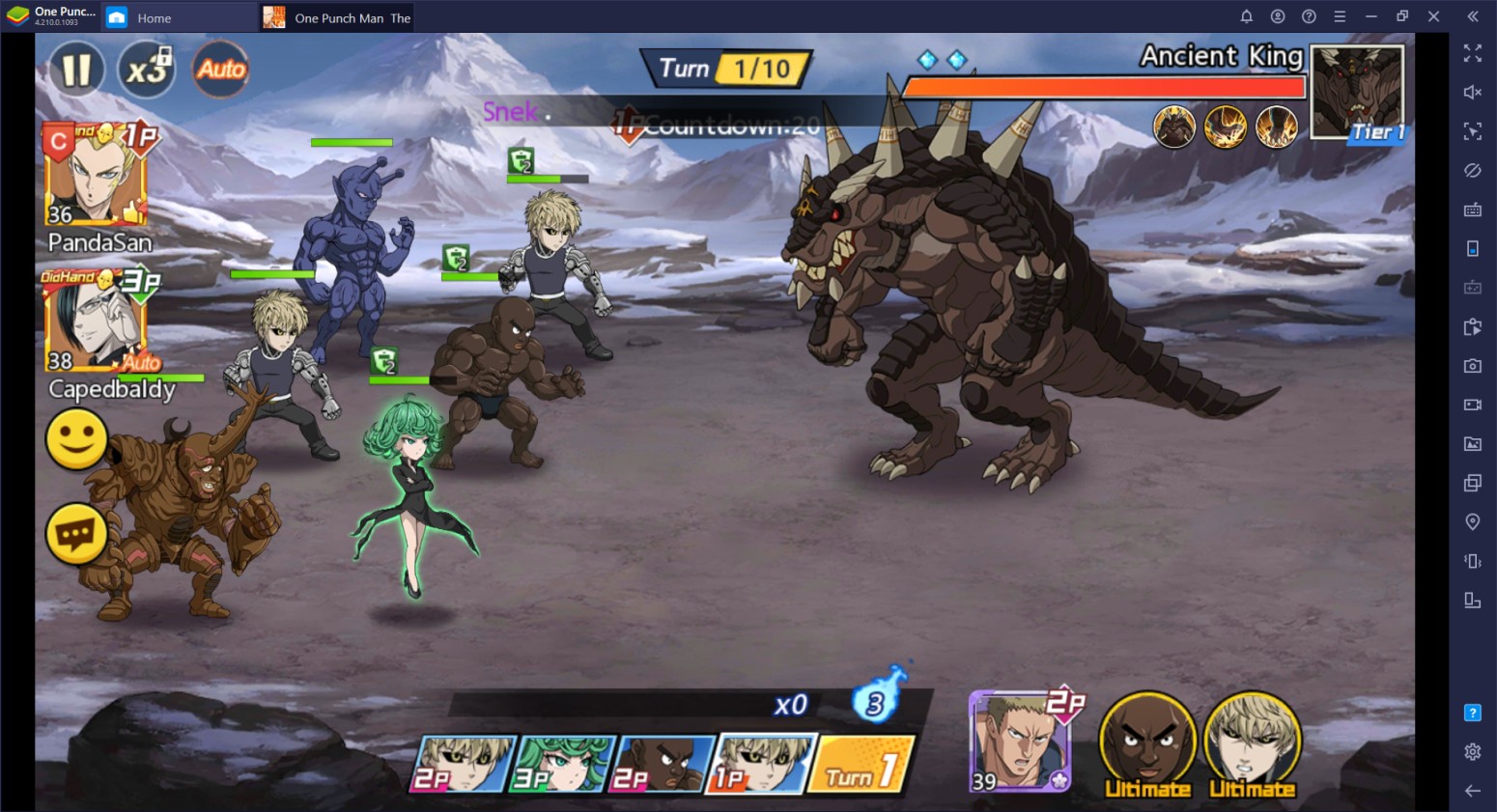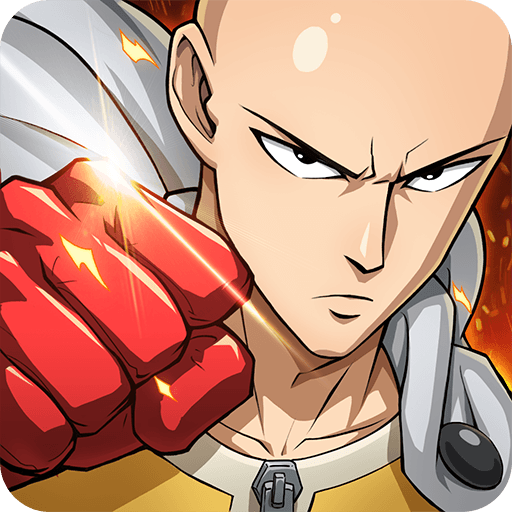 One Punch Man: The Strongest has officially launched last June 16th with more than a million players signing up all over the world. Take the lead in the race for the strongest player by following the beginner's guide to becoming an S-Class player. Imagine yourself at the top of the hero rankings supported by the gamebreaking features that BlueStacks has to offer when you play on PC.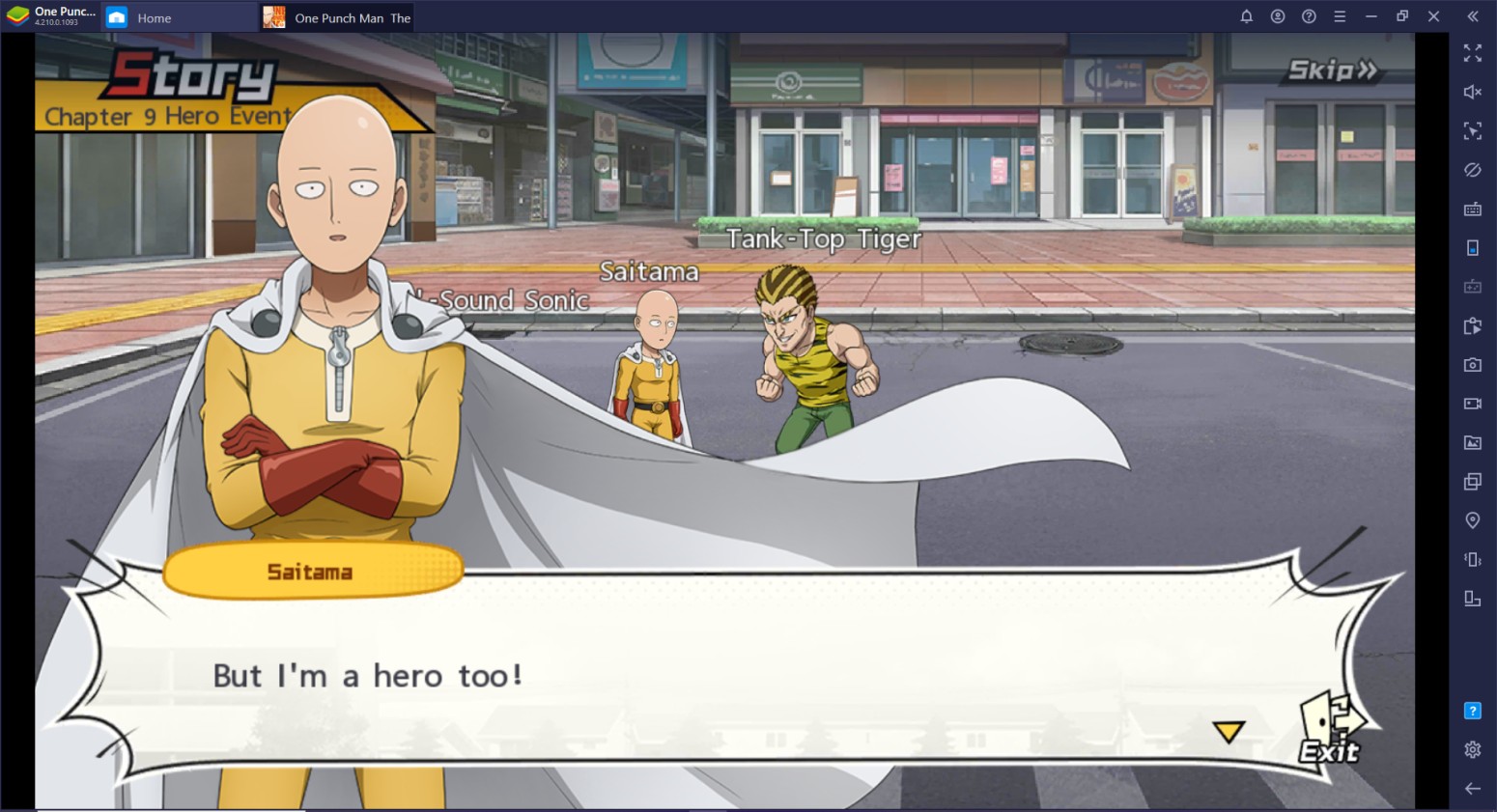 As the game progresses further with new content being added in the future, it's important for new players to learn which aspects of the game take priority over others. Luckily for you, it isn't a difficult learning curve to climb once you understand the basics of the game. In fact, it's even easier than hitting your opponent with Saitama's normal punch!
Creating an Account
Creating your account is easy, learning how to get started can get tricky especially with the countless options you have. Initially, you want to create an account on the newest server so that you won't get left behind with the rewards being given or the progression of other players in the game. If you sign up on an older server, it'll tend to be harder for you to progress in boss encounters or do PvP in the arena.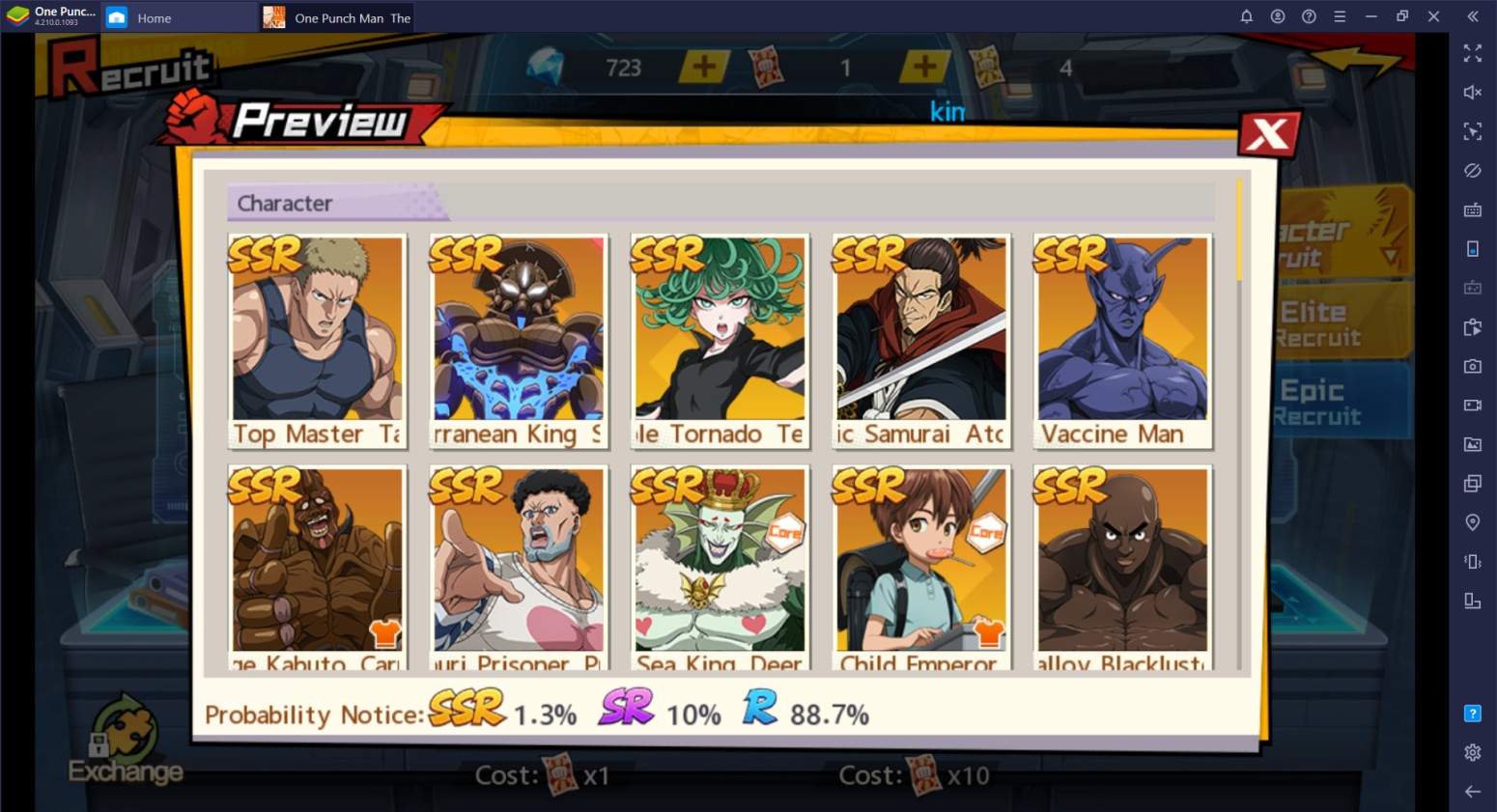 In addition, creating new accounts on a newer server can prove to be an advantage especially if you want to get stronger units in the game. If you plan to create a new account, take the time to reroll using the BlueStacks multi-instance function so that you'll get a great advantage as you progress through the game. Having multiple SSR and SR units available will help you get rewards easier later on.
Finish your Quests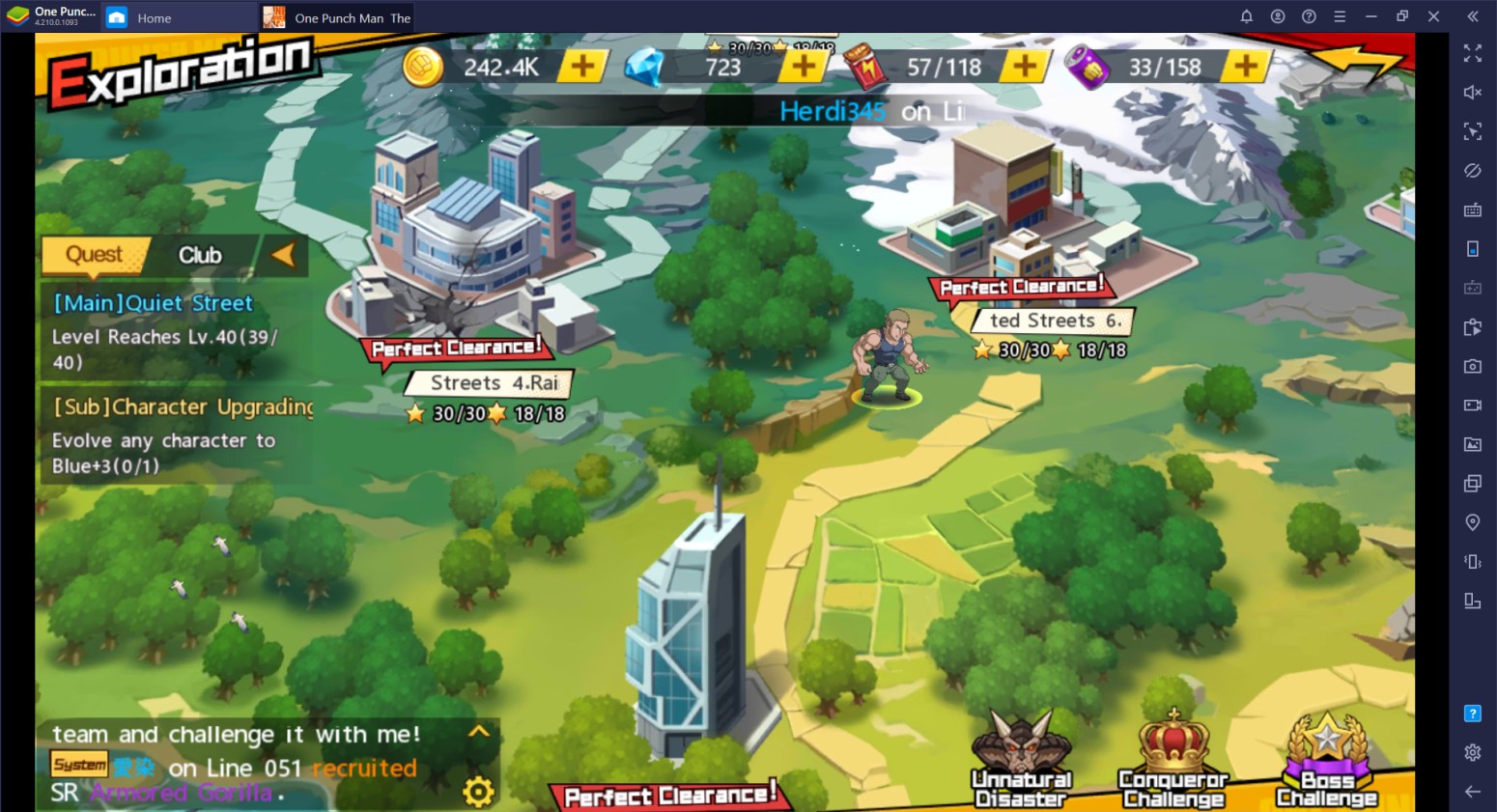 Following the main, sub, and club quests are really important since progression through the storyline will allow you to upgrade your units further. Quests will also give you rewards such as gems, medals, and gold which may seem abundant at the beginning of the game but will become extremely scarce later on. It's important that you complete all the quests until there are no more quests available or when you run out of energy.
Empty out your Energy Bar Before you Sleep!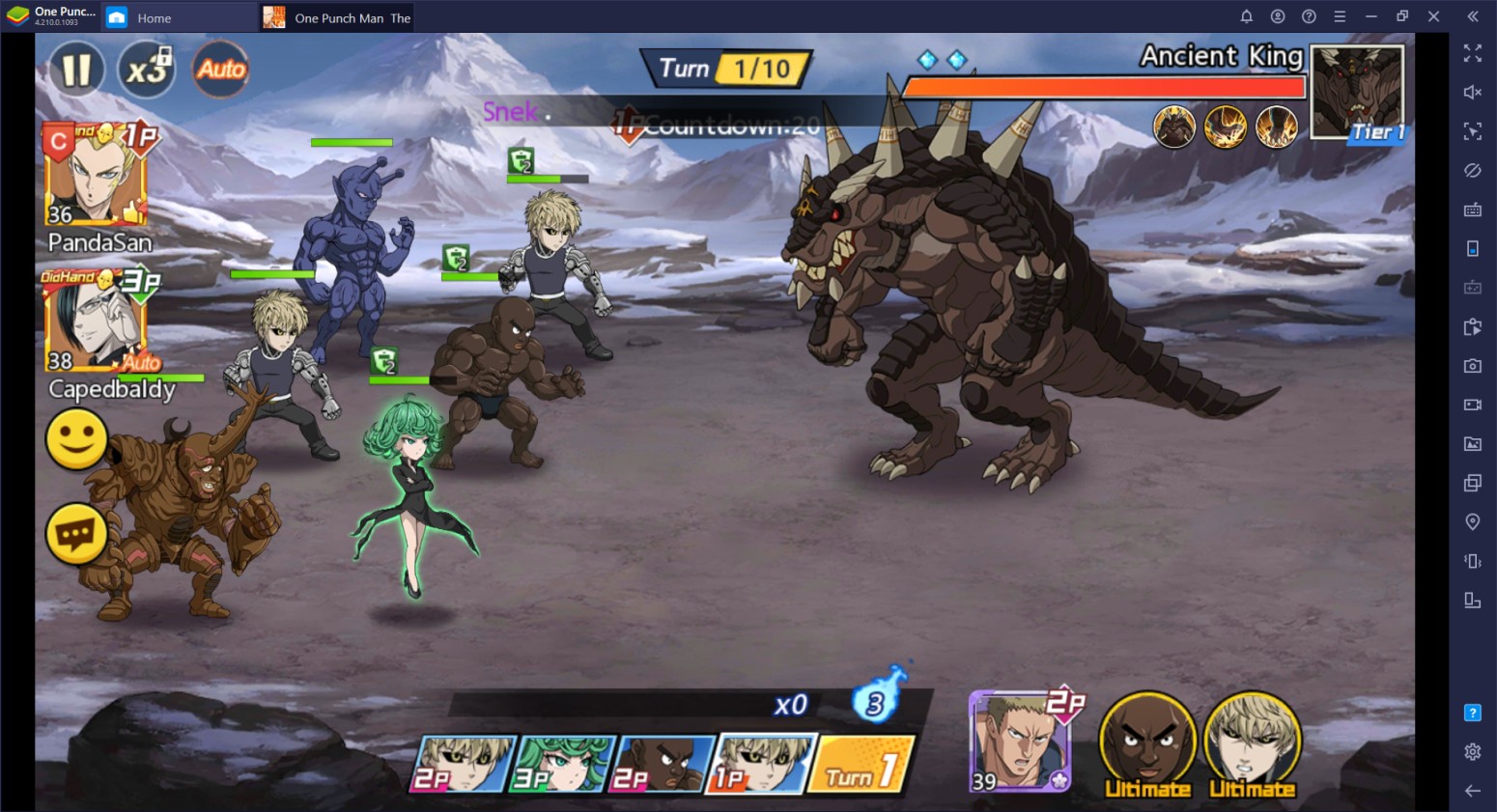 Energy will be hard to come by once you reach a certain level in the game. Make sure that you empty out your energy bar before you sleep to make the most out of the resources you get for the day. This also applies with Vitality which is a resource you'll get later on in the game. If you don't know where to spend your energy on, go to the characters tab and see which medals your units need so you can opt for a sweep 10x.
Build an Efficient Team
It's understandable that you'd want to put all your favorite characters in a team but you should take in mind their efficiency in battle. To activate a unit's Core Ability, you'll need to have at least 1 Esper, 1 Grappler, 1 Hi-Tech, and 1 Duelist character in your lineup together. This means that you should upgrade and advance at least 1 unit from each of these classes equally.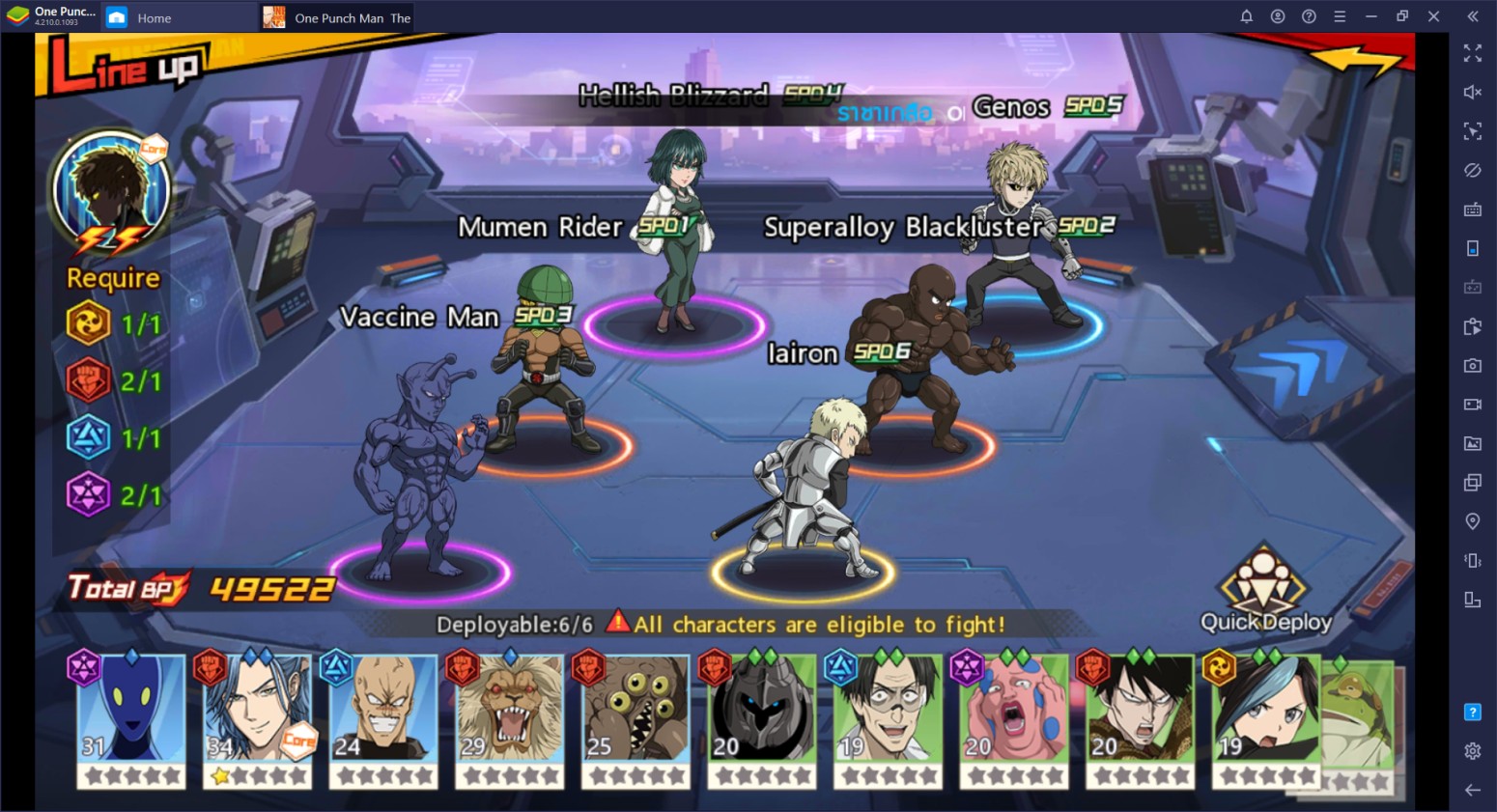 SSRs and SRs are built to be stronger than your average unit so make sure that you have them in your team. You'll need these higher rarity units to complete certain units in the future as well so it's best that you invest on them now. You'll get free summon tickets every now and then so hope that you get these SSRs and SRs in the lucky draw.
Learn to Manage your Resources
Recruitment tickets come in Elite and Epic form, don't waste your tickets by spending them one by one. Save up for 10 tickets at a time for an ensured chance to get an SR or above unit in your draws. Using a single ticket every time might prove to be an inefficient way to use your resources. If you don't have enough tickets, you can use your gems to buy tickets from the mall.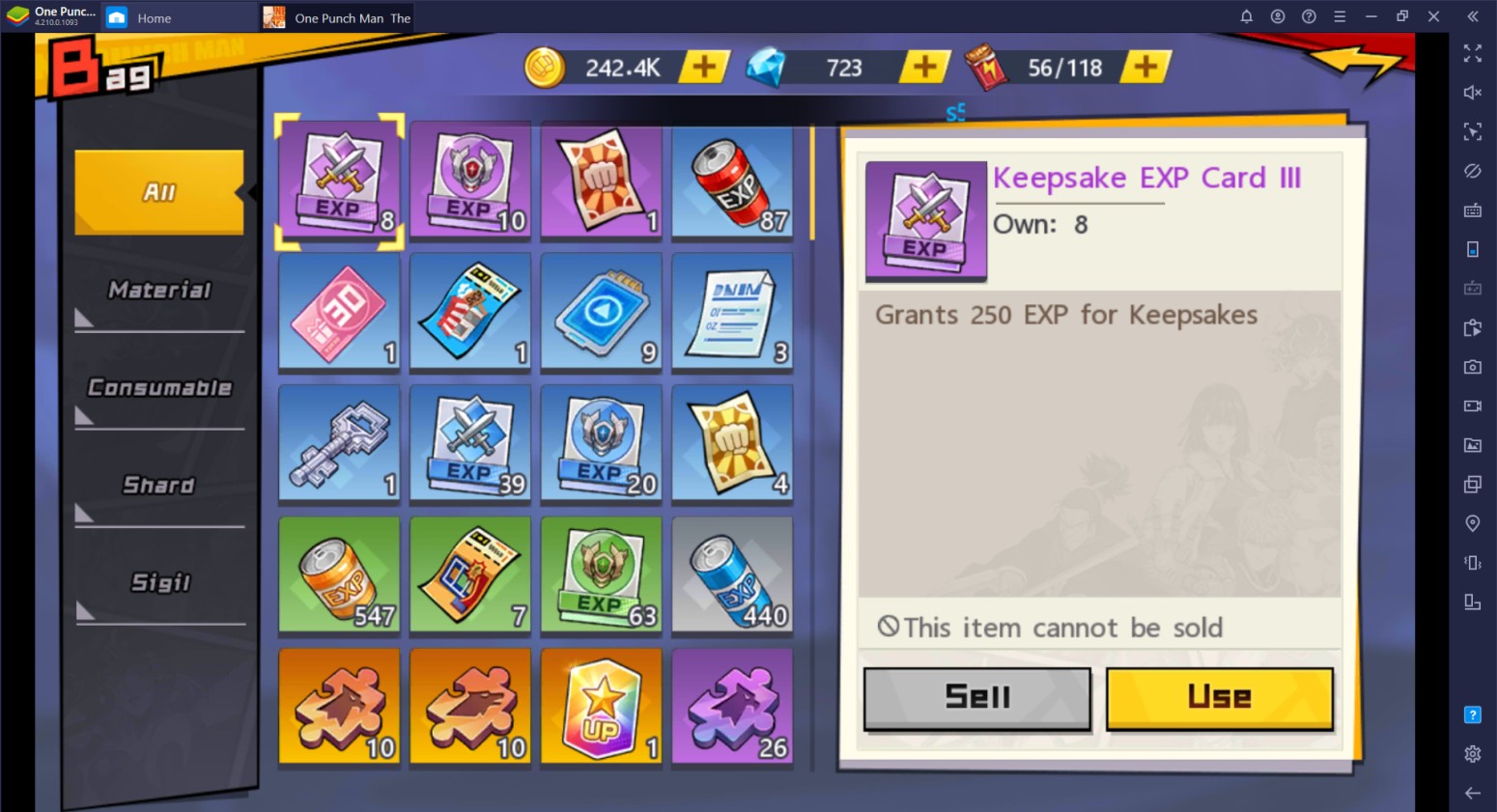 Gems are important in the game as they can be spent on almost anything including energy refills, recruitment tickets, and instance resets which will help you get important medals for upgrading your characters. Don't be stingy about using your gems to refill energy or reset instances as this will ensure that you stay ahead of the competition.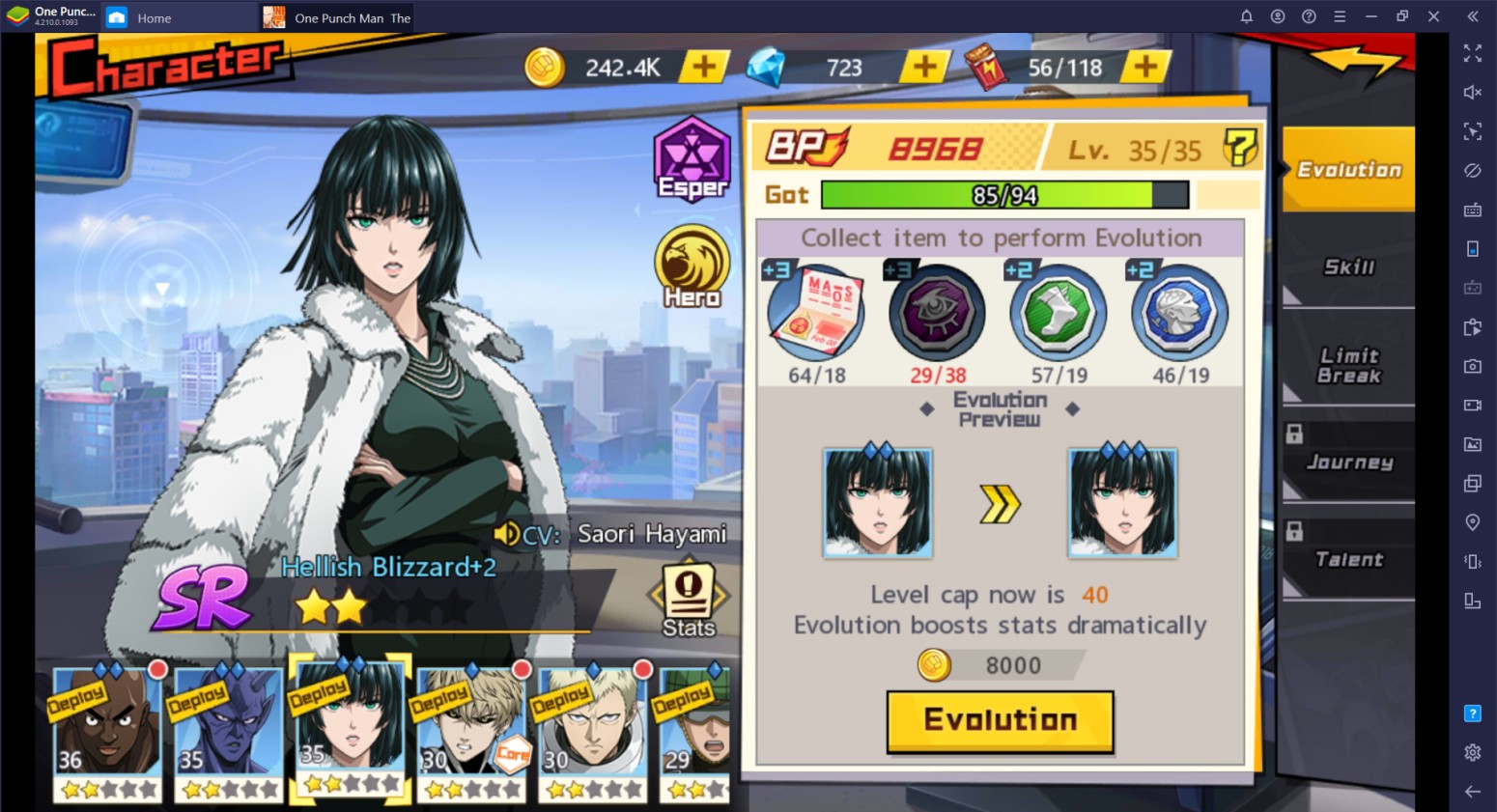 Medals, qualifications, badges, and skill books upgrade your characters and help them have stronger base stats. Farming these will prove to be the best usage of your energy aside from completing quests. You'll notice that as you progress throughout the game, it'll become harder to beat enemies so you'll need to make sure your characters are relevant by evolving or limit breaking them.
Keep up with the Latest Information
One great thing about an internationally recognized game is that there are always people who engage in discussion about news, strategies, or useful tips that help other people in the game. You can join social media groups, read articles, or study game guides about One Punch Man: The Strongest. After all, you'll never know what you'll pick up from other people.
Take Advantage of BlueStacks' Countless Features
If you haven't installed One Punch Man: The Strongest on your PC yet, go ahead and do it now. Features such as the macro recorder, multi-instance function, and keymapper will help you have an easier time grinding through the game without the need to put 101% of your attention towards it. You can keep up with the competition even if you're busy doing something else in your life.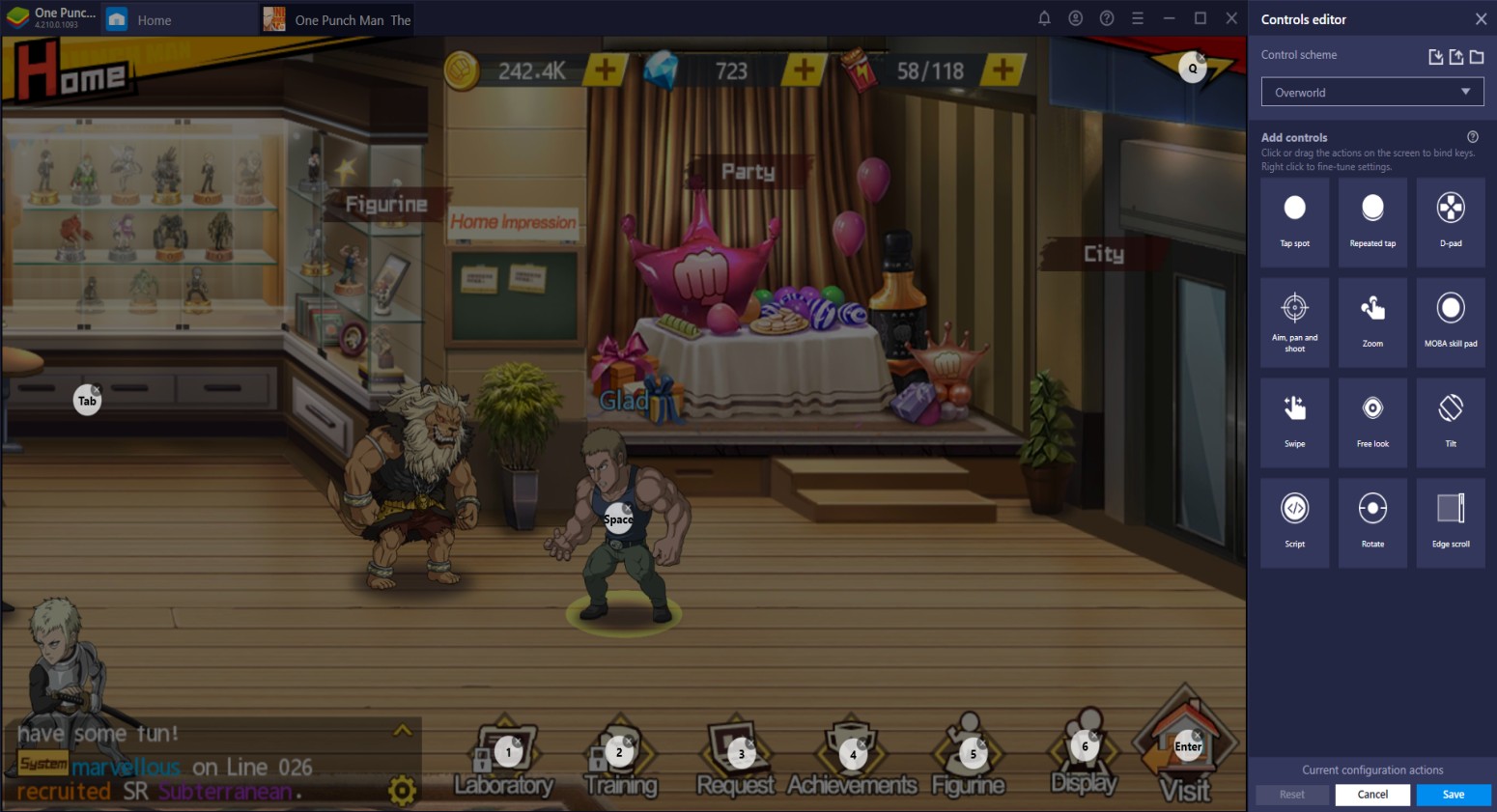 Use these Gift Codes to Get Free Rewards!
As celebration for the game's launch, the One Punch Man: The Strongest is giving away these rewards you can by clicking on your profile on the upper right side of your screen then selecting the gift codes button.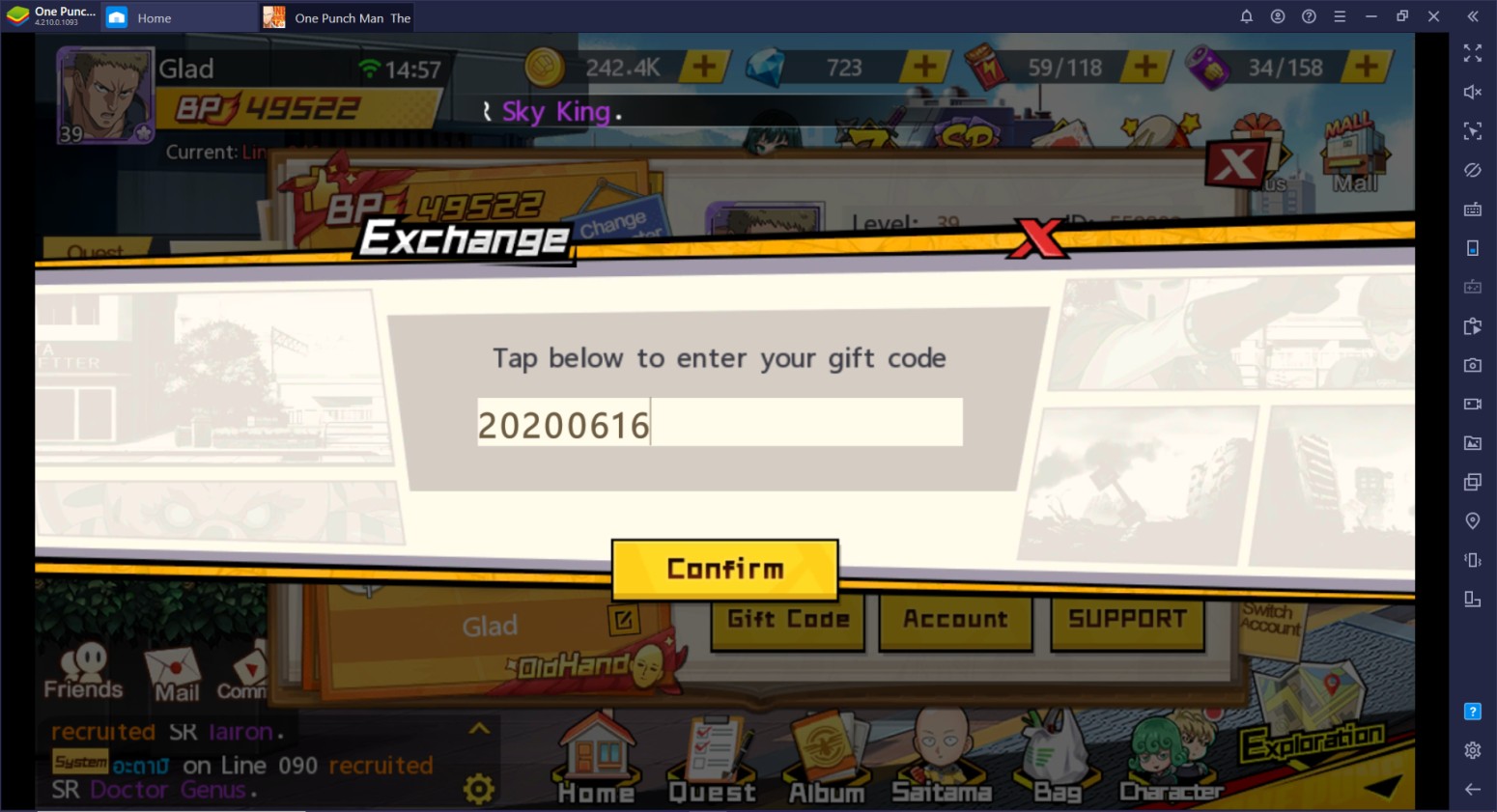 Gift Codes List:
20205678
20200616
20205555
2020999
With those, you are all set to go and climb the ranks of the Hero Association. Learning the basics ensures that you'll be able to understand some advanced parts of the game as well in the future. Log-in every now and then to claim rewards in the game that only come at certain schedules. Now, you're all set on your adventure so show them what you've got!