Game Guides
Onmyoji Arena Tier List – The Best Characters for Every Lane and Role (Updated November 2021)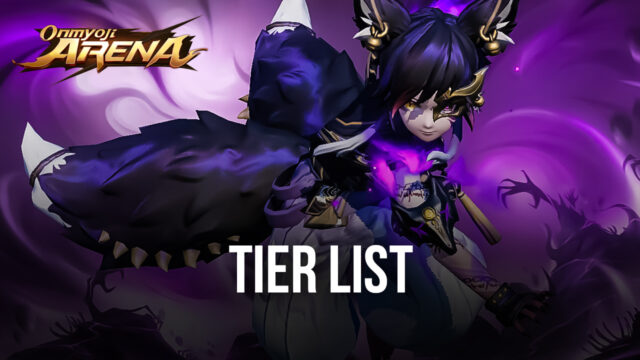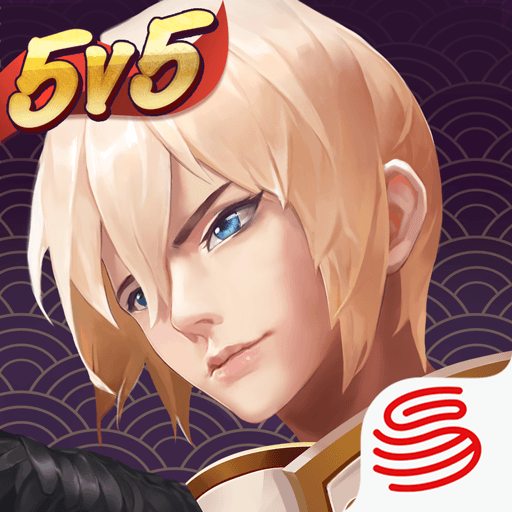 While many different MOBAs have mostly the same mechanics in common, at least regarding their main goals and objectives, which is to destroy the enemy team's central building, the most distinguishing factor of each of these is their hero roster. In Onmyoji Arena, there are around 100 playable characters, called Shikigami, in its roster. This Shikigami is divided into six different categories, and each has its own different stats, skills, passives, and unique properties.
Understandably, due to this wide variety, knowing which Shikigami are good and which are lackluster is one of the most challenging parts, at least for newcomers. Moreover, barring getting used to the controls, the flow of the matches, and the basics of the game, becoming intimate with the large cast of characters is one of the most important parts of winning matches, as this knowledge will let you prepare accordingly to counter the enemy's advances. Moreover, knowing how the different Shikigami match up against each other will let you select the right characters to defeat the enemy's composition.
Regardless, as is the case with many online games, the meta is constantly shifting in Onmyoji Arena, with some characters excelling over others, while others fall behind. And knowing which are the best characters at any given moment can save you lots of time and resources, as you won't waste your Coins or Summon Amulets on irrelevant Shikigami.
With that being said, in this article, you'll find a tier list with the best Shikigami for every role in Onmyoji Arena, along with a very brief description of the strengths and weaknesses of each.
S Tier – The Best Characters, Period
One of the undisputed champions of the top lane in Onmyoji Arena is Kani Hime, with tons of control, damage, and shields, she's a powerhouse in 1v1s, as well as an excellent Shikigami for targeting and neutralizing specific players such as the enemy's hard carry. Her only drawback is that she can be kited somewhat and that she's quite difficult to use correctly.
The Shikigami that is unanimously known as the best mid in the game is Maestro, a Mage with tons of mobility, useful self-buffs, and a kit that lets him easily nuke and melt the enemy squishies. Once again, his only drawback, aside from this fragility, is that he's very difficult to use correctly.
When it comes to Marksman and hard carries, few are as powerful as Enma, a Shikigami that combines powerful magical attacks and burst damage, with mobility and self-buffs. In contrast with most hard carries, however, she relies heavily on her abilities, so the user must be skilled to control her effectively.
In terms of Support Shikigami, there are plenty to choose from in this tier, but we'd have to go with Momo since she offers unparalleled support, harass potential, healing, and everything else you'd want from a character in this role. She can even resurrect fallen characters, keeping them in the fight even if they get focused down by the enemy. During the lane phase, she also has plenty of abilities to disrupt and force the enemy to move.
With tons of movement abilities and burst damage, the best jungler in the game is arguably Kainin. Seriously, she has not only one, but two ways of getting close to her enemies, while also boasting a slow effect on her first skill, and an ultimate that knocks back all nearby enemies. And this all tied neatly with some of the best burst damage in the game.
A Tier – Powerful Shikigami and Common Picks
The options for great top laners expand in this tier, though our vote goes to Kuro as the strongest. This is an interesting character since most of his damage potential relies on him being attacked since he has a chance of counter-attacking and dealing damage to all nearby enemies every time he is hit. To aid him here, he has a taunt skill that forces all nearby enemies to attack him for a short duration. The best part of this Shikigami is that he's quite easy to use and is quite devastating in the right hands. However, he's a bit slow and can be kited
With lots of control skills, some survivability, and lots of AoE, Higanbana is a great contender for the mid lane, and excels particularly during teamfights. Despite this, however, the fact that many of her skills are AoE means that you might accidentally push the lane more often than not.
With one of the most straightforward kits, Chin is our top pick for hard carry in this tier. Her skills revolve around applying deadly poisons with her basic attacks that can deal continuous true damage to the enemy, while also slowing them and reducing their armor.
For the support role, you can't go wrong with Umibozu, a Tank Shikigami with tons of control and self-heals, as well as with AoE slow effects that enable him to engage the enemy and keep them incapacitated so that his allies can clean up.
Hakuzosu is an awesome tracker with plenty of damage and survivability. His distinguishing feature is that he can render himself invisible after standing in the brush for 2 seconds and while in this state, he can sense the position of all enemies inflicted with Burning Shadow marks. These marks are inflicted by several of his abilities. Regardless, whether in or out of combat, this Shikigami is great for any team due to his ability to grant vision to the enemy.
B Tier – Useful Characters in the Right Hands
The good part about Onmyoji Arena is that there aren't many characters that are outright bad. With that being said, Kyonshi Ani is skirting the borders of decent and mediocre, with a lackluster kit that doesn't deal much damage, but with plenty of potential for disruption. His best feature is that, after dying, he can resurrect after a short period and keep fighting for a little while, making him great for CC'ing the enemy through entire team fights.
A relatively easy pick in this tier for the mid-lane is Kingyo. Her kit is very straightforward, consisting of skills that affect the enemy directly with no extra conditions. Nevertheless, while neither her damage or skill set are nothing to write home about, she can passively move faster in the river, which lets her easily gank both top and bot better than most other champions.
What better hard carry for this tier than the Marksman that players receive for free when they first install Onmyoji Arena? Hakuro offers a very basic kit that lets her both deal decent damage with her basic attacks, especially when geared, as well as to chase and even engage enemies in 1v1 with ease.
For the support role, Samurai X is an unorthodox but effective choice, boasting decent damage, and slowing effects, as well as bursts of movement speed that let him harass the enemy easily. His ultimate lets him deal damage and taunt all enemies in a large area, which is excellent in team fights, and could help him secure a few kills during the landing phase.
Though somewhat complicated to use effectively, Mannendake is a great jungler with tons of mobility skills, as well as the ability to stun and slow the enemy through various means. His ultimate is interesting as it lets him perform ambushes from virtually any wall in the map, allowing him to pounce on enemies from where they least expect it.
C Tier – Weaker Characters That Are Not Relevant in the Current Meta
One of the Shikigami you'll want to avoid in this game is Hannya, due to his overly complicated and convoluted kit that takes much more effort to achieve anything that anyone else could do much easier. Still, he's quite fun to use since he can switch between melee and ranged combat styles at a whim, though know that you'll be at a disadvantage against better heroes.
A champion that would be nice in concept is Enenra, whose kits specialized in setting down minions that can chase and attack enemies. However, her lackluster damage coupled with skills that can be countered simply by walking around them or staying away makes her a bad pick, though we suppose she has potential for the late game during team fights, if the player can get that far without feeding the enemy, that is.
For the Marksman role, we have a weird pick in this tier. Dodomeki is an odd character that is classified as a Marksman, but has a kit that relies heavily on her skills, both for moving and for healing herself. Though she's not bad by any means, there are other characters with much more appropriate and efficient skill sets.
Another weird pick that seems to be regarded as a Support is Karasu Tengu, though his skills are much more appropriate for the top lane, particularly since he's more geared towards survival and control rather than lending aid. Nevertheless, even as a hero for the top lane, he's quite lackluster compared to any of the Shikigami in other tiers.
Finally, an example of a bad jungler in Onmyoji Arena would be Kamaitachi. Even though they have the kit for ganking and jungling, their awkward skills make them a hard pick for any role, honestly. This is a hero that is not only bad for the jungle, but for any other role in the game.
Obviously, as you can tell from the small number of characters on this list, this is far from covering the entire roster in Onmyoji Arena. However, our intent with this tier list is to give you an idea of what the best and worst characters look like so you can draw your own conclusions and know which ones to unlock. And even if you don't want to decide for yourself, you could just unlock any of the Shikigami in the highest tiers and you won't be disappointed.