Game Guides
The Most Comprehensive PUBG Mobile Weapons Guide: Updated For 2019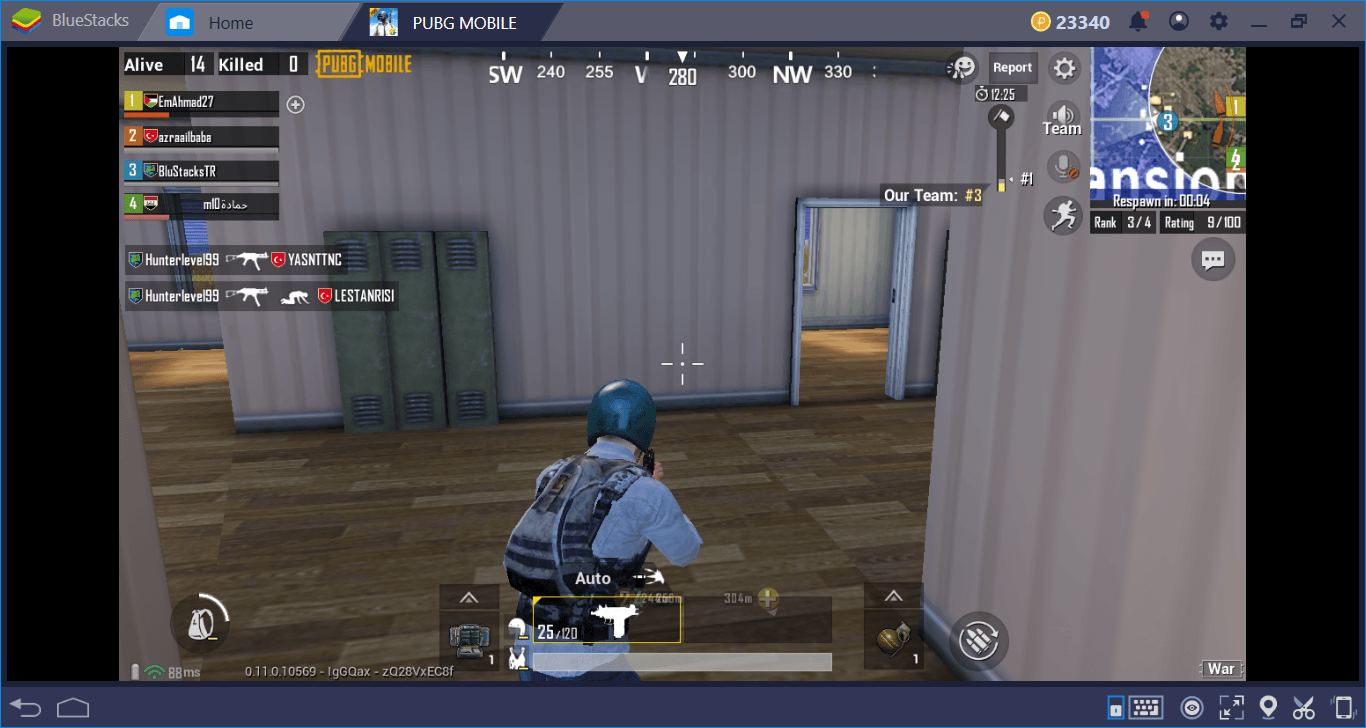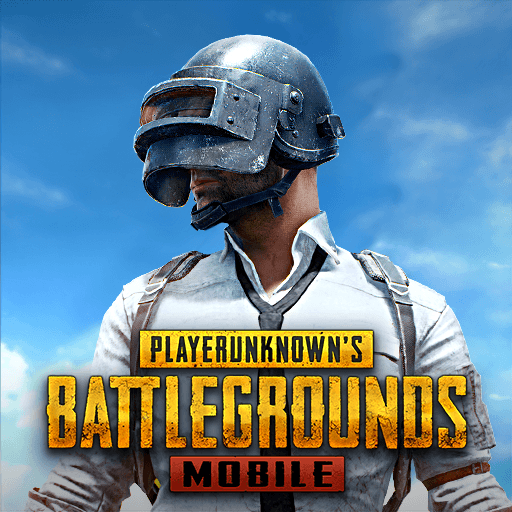 We already have a weapons guide for PUBG Mobile, but it is nearly a year old. The game has changed quite a lot since then, and lots of weapons were added to the maps – especially with the latest "zombie" update. Therefore, we have decided to update our guide: Below, you will see PUBG Mobile weapon tables with detailed info, our recommendations for each category, and some tips and tricks regarding them. Let's start: We have a lot of data to list. Click on whichever weapon class of weapon you wanna read about first from here: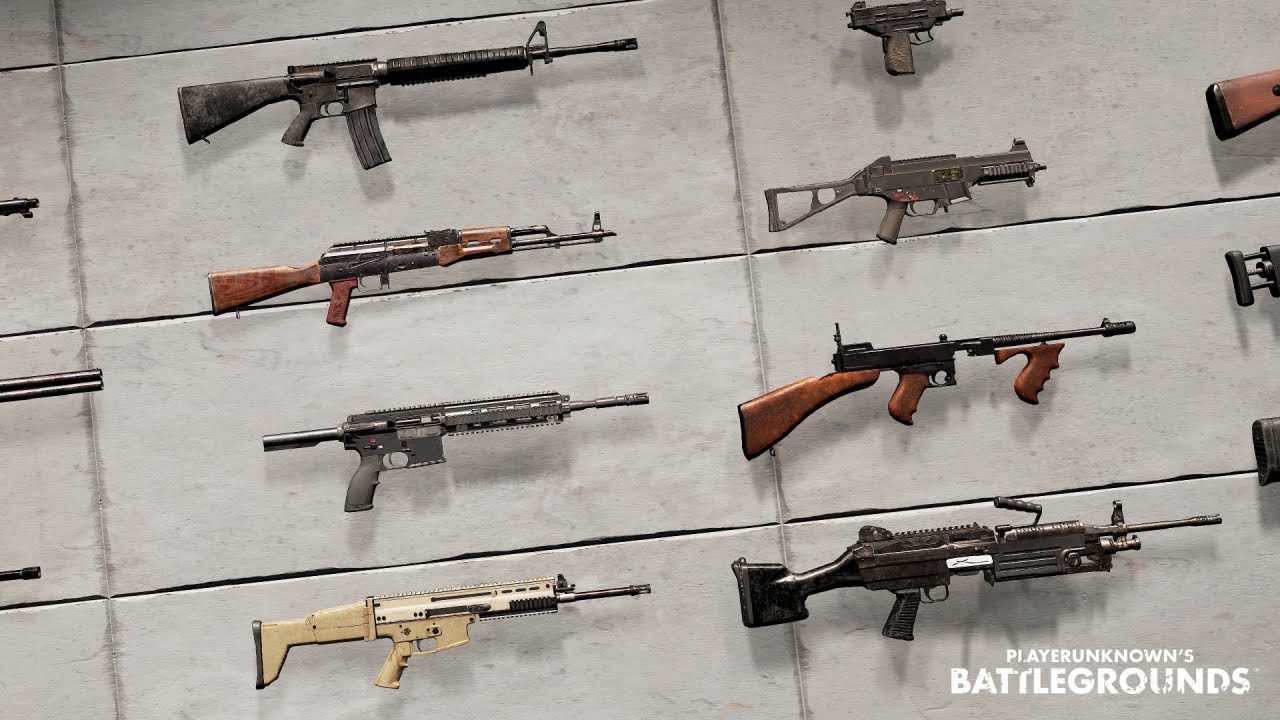 DISCLAIMER
BlueHole does not share official weapon stats, so nobody really knows how much damage a specific weapon really has. Players try to gather this data unofficially by data mining and setting up private matches. And the results of these gatherings are slightly different from each other, as expected. The damage and headshot damage information you will see in this guide are NOT OFFICIAL. They are based on player data mining and statistics – so you may see slightly different values at other websites. However, they will give you a pretty good idea about the power of weapons and we believe that they are pretty close to the official numbers.
Assault Rifles
ASSAULT RIFLES
NAME
BASE DAMAGE
HEADSHOT DAMAGE (*)
CAN BE FOUND IN
M416
43
101
World
SCAR-L
43
101
World
M16A4
43
101
World
QBZ
43
101
World
AKM
49
115
World
GROZA
49
115
Crate
AUG A3
43
101
Crate
G36C
43
101
World
Beryl M762
47
110
World
(*) without a helmet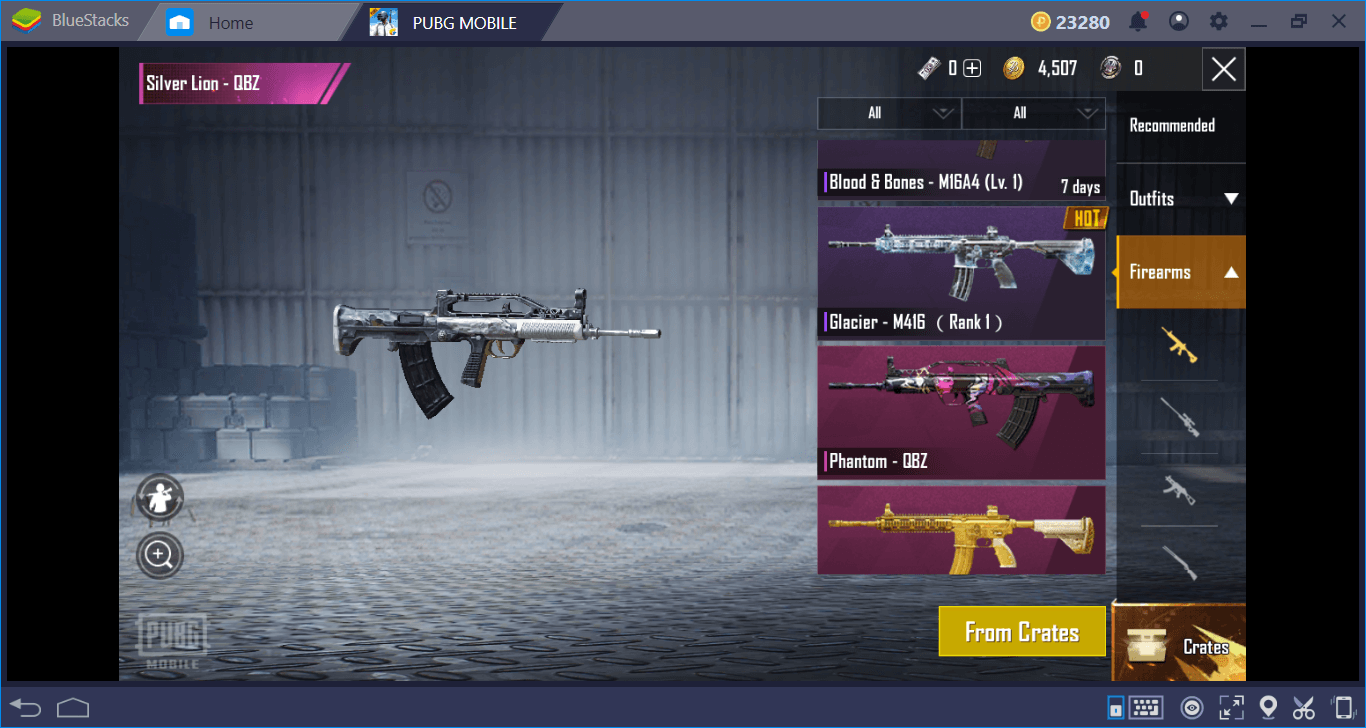 Groza is actually the most powerful in this list: Even AUG A3 has the same stats, Groza can fire much faster and accurately. By default, every player has 100 health points in the game (without any kind of boost) so technically, two bullets from a Groza will be enough to take down any unarmored opponent. However, it is an airdrop weapon, so don't expect to see it in the world. Among other options, we love to use QBZ and M416. QBZ is an amazingly steady weapon even in automatic mode, and M416 has unmatched fire rate.
Sniper Rifles
SNIPER RIFLES
NAME
BASE DAMAGE
HEADSHOT DAMAGE (*)
CAN BE FOUND IN
KAR98K
75
187
World
M24
88
197
World
AWM
120
300
Crate
Win94
66
165
World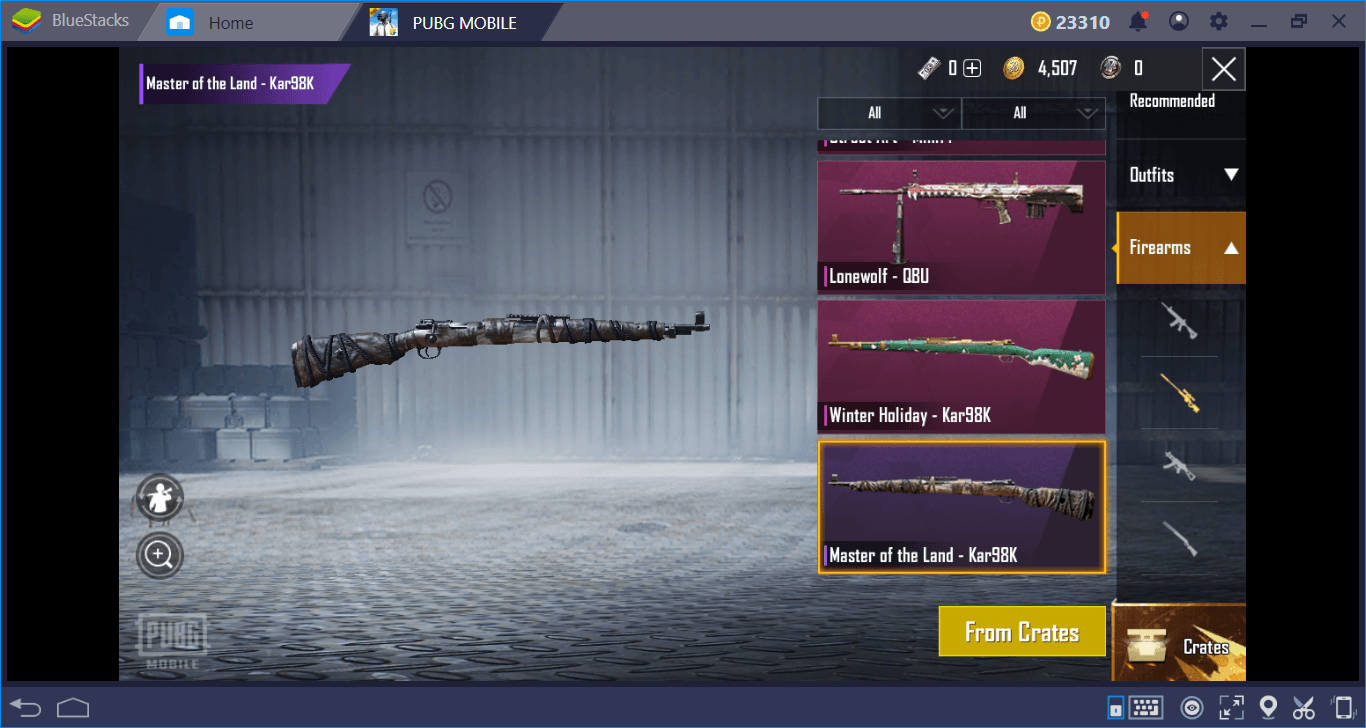 AWM is still the king in this category, as can be clearly seen. However, because it is an airdrop, you won't be getting your hands on it that much. KAR98K is the next best thing: If you are handy with it, you can kill a player with a single headshot that wears a level 2 helmet. AWM is, of course, superior, as it can take down any enemy even with a level 3 armor set, but KAR98 will be the most "available" choice in this category.
DMR Rifles
DMR (MARKSMAN) RIFLES
NAME
BASE DAMAGE
HEADSHOT DAMAGE (*)
CAN BE FOUND IN
SKS
53
124
World
VSS
41
96
World
Mini14
46
108
World
MK14
61
143
Crate
SLR
58
136
World
QBU
48
112
World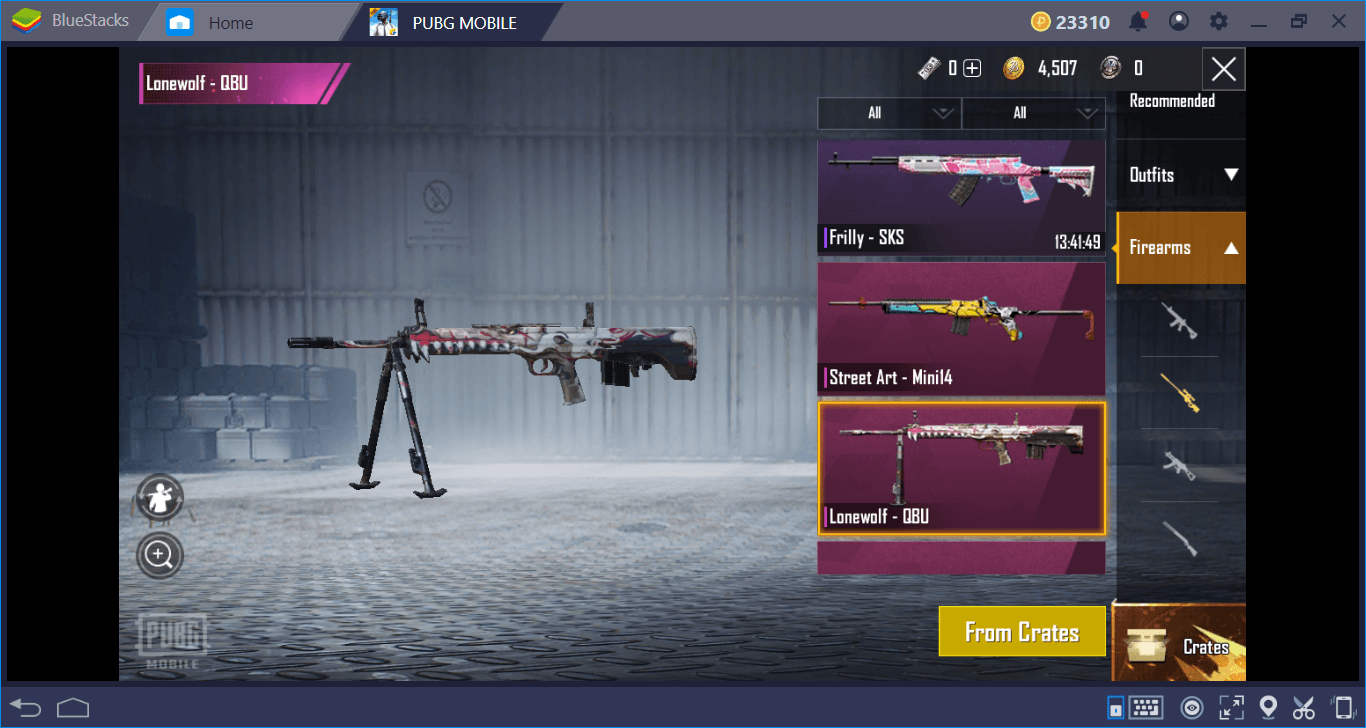 DMR weapons are somewhere between sniper and assault rifles: They offer medium range shooting capabilities with an increased rate of fire. They are not as fast as assault rifles nor strong as sniper rifles, like we said, somewhere in between. Our personal choice in this category is VSS: It has a superior fire rate. Yes, its damage is not as high as others, but you can shoot a lot faster. QBU and SLR are other good options to consider – they are almost like semi-automatic sniper rifles. In any case, you don't need to use air-drop weapons in this category.
SMG and LMG
SMG (SMALL MACHINE GUN) & LMG (LIGHT MACHINE GUN)
NAME
BASE DAMAGE
HEADSHOT DAMAGE (*)
CAN BE FOUND IN
UZI
26
47
World
UMP9
39
70
World
Vector
34
61
World
Tommy Gun
40
72
World
M249
45
103
Crate
DP28
51
117
World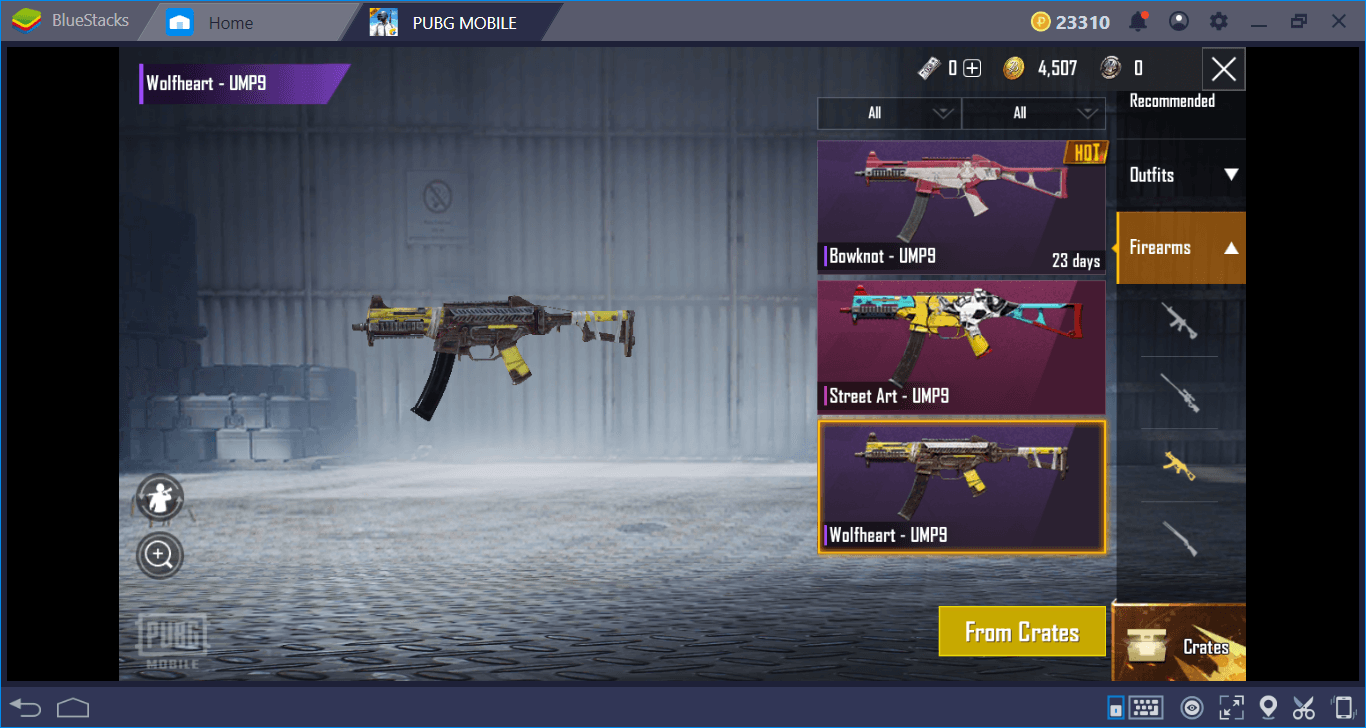 Most players prefer to use UZI, but we like UMP9 better. It is a personal choice: UZI spreads the bullets less, but UMP9 has higher damage. You will be good with any of them, pick according to your game style. Vector is also a good option but empties the clip pretty fast. When it comes to LMG category, almost every player picks M249 because of its fire rate and attack power. It will be our recommendation too; you can't go wrong with an M249 – especially if you are trying to control narrow but open places.
Shotguns
SHOTGUN
NAME
BASE DAMAGE
HEADSHOT DAMAGE (*)
CAN BE FOUND IN
S686
24
306
World
S1897
24
306
World
S12K
22
279
World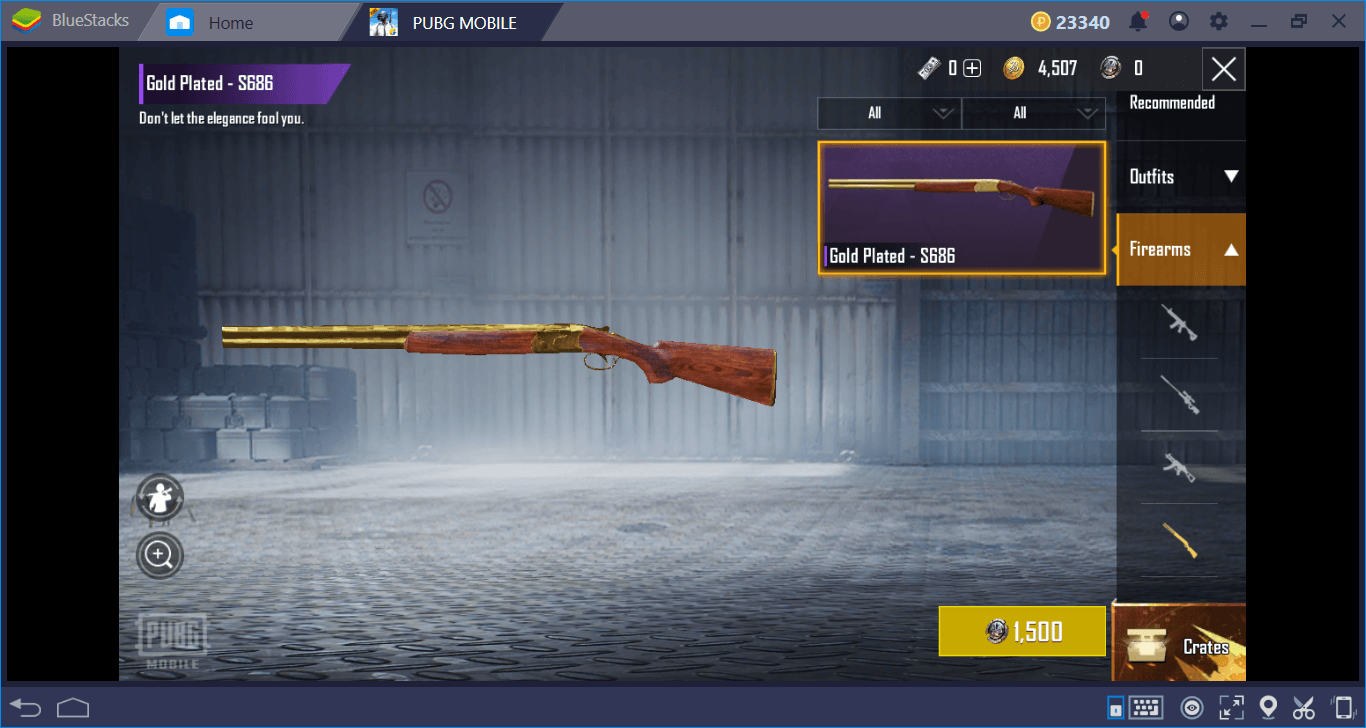 If you are trying to clear out a building, shotguns will be the most useful weapon. You don't even need to aim: Just point the hollow end to the enemy and pull the trigger. S12K is a semi-automatic
shotgun – it has less stopping power but can shoot faster and longer. Pick S12K if you are really terrible at aiming. S686 is the better option with a lot more power but only has two slugs.
Handguns and Melee Weapons
HANDGUN & MELEE
NAME
BASE DAMAGE
HEADSHOT DAMAGE (*)
CAN BE FOUND IN
P92
35
69
World
P1911
41
81
World
R1895
55
109
World
P18C
23
44
World
R-45
55
109
World
Crossbow
105
241
World
Sawed-Off
20
240
World
Skorpion
22
44
World
Pan
80
120
World
Punch
18
27
World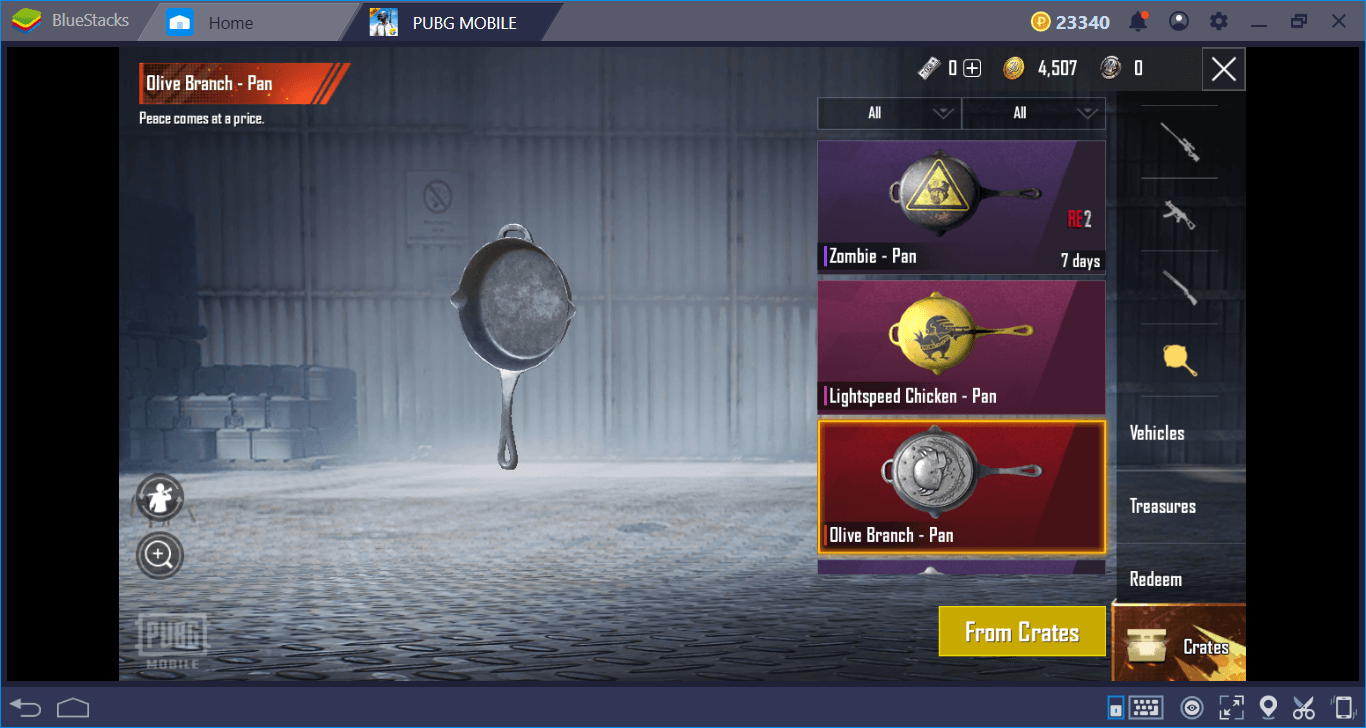 Behold, the pan, the mightiest of all melee weapons.
Crossbow is clearly the overpowered weapon here; it is almost as strong as AWM. However, it is also a very difficult weapon to use: Crossbow requires precise aiming and should be used as an "assassination" weapon. In other words, use it against stationary targets, preferably the ones who turned their backs to you. Also, don't forget you are using BlueStacks: Aiming and shooting will be much easier for you, thanks to the mouse and keyboard support. Among other options, the pan is… Well, it is a pan. Most players will laugh at it but if you grab one at the beginning of a round, you can kill an unarmored player with only one hit, so it is still an option. Also, don't forget that it also counts as armor. When it comes to handguns, none of them are good to be honest, but we like to use P18C because of its fire rate. Skorpion is also pretty good but empties the clip faster.
Tips, Tricks, And Things To Know
A couple of things to remember:
Just because we listed a weapon as a "world drop" does not mean that you will be able to find it in every match. For example, Skorpion and G36C are latest additions to the PUBG collection and they seem to be appearing more on the Vikendi map. On other maps, they may not appear at all – there is no guarantee that you will be able to find every world drop weapon during a match.
Use the base damage values to understand how many hits will be needed to take down an unarmored player. As mentioned above, the default health value is 100.
Our recommendations in this guide are personal opinions. Just because we think a specific type of weapon is good, that does not mean that it will be the right choice for you. Pick weapons according to your game style – the "best" weapon is the one you can use more efficiently.
Hip-firing is useful for SMG and shotguns only – this means shooting without aiming with the right mouse button. This is a useful tactic especially inside the buildings: The bullet spread will be enough to kill your enemies in narrow places. So, if you are using an SMG or a shotgun, don't waste time by carefully aiming.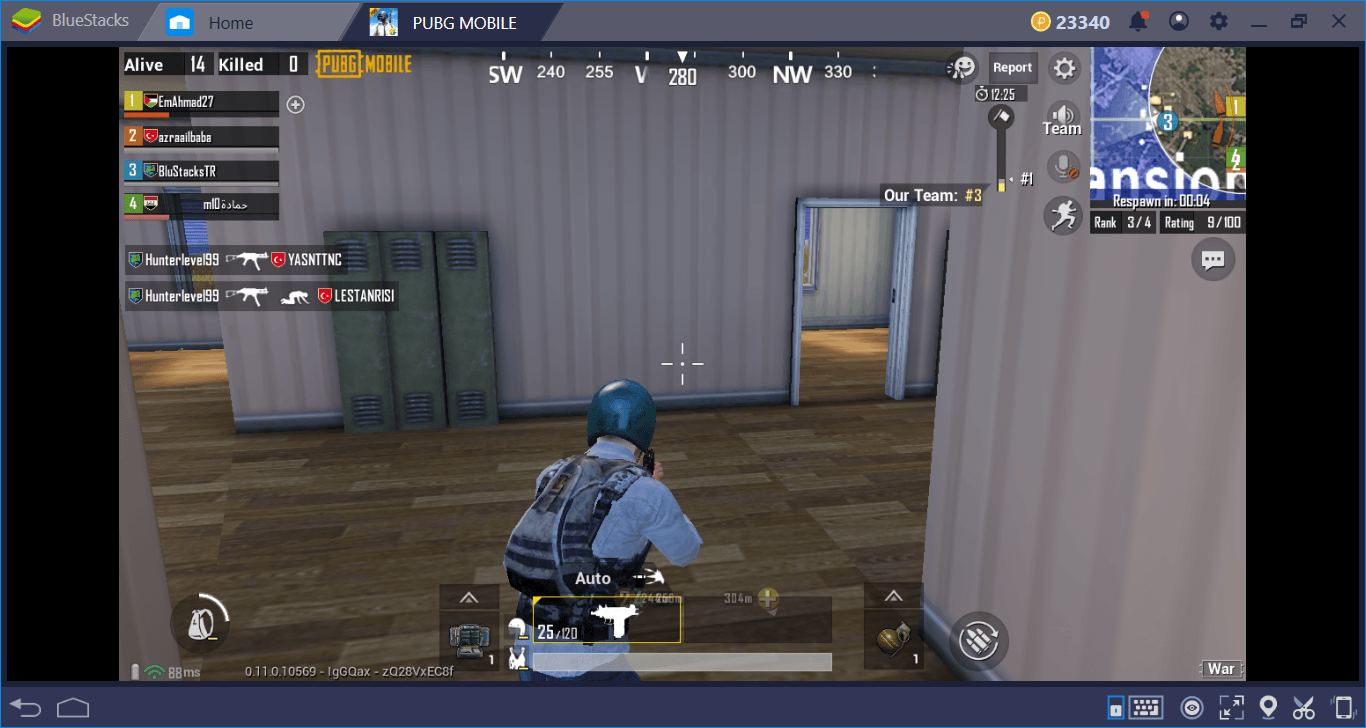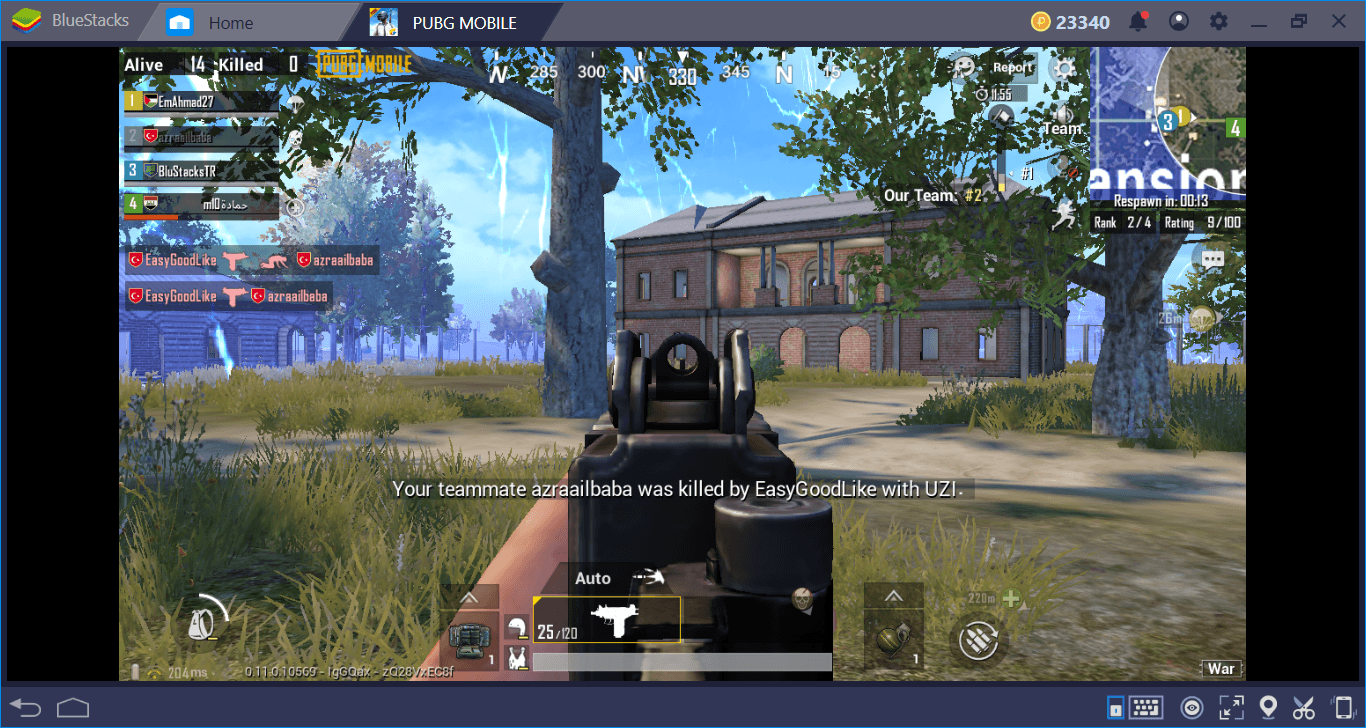 Did we miss a weapon? Do you also have suggestions for PUBG Mobile weapons? Let us know by leaving a comment. And now since you have a better idea about which weapon to pick, go out there and earn that chicken dinner!