Game Guides
How to Play Refantasia: Charm and Conquer on PC with BlueStacks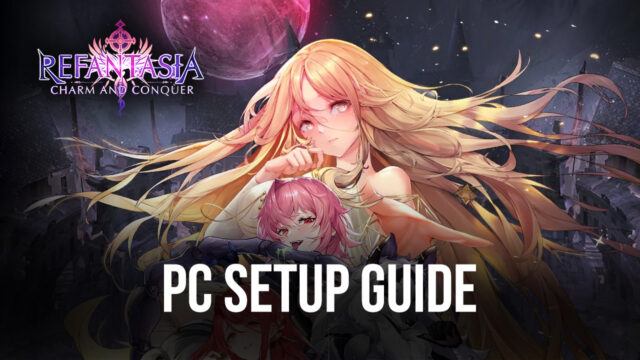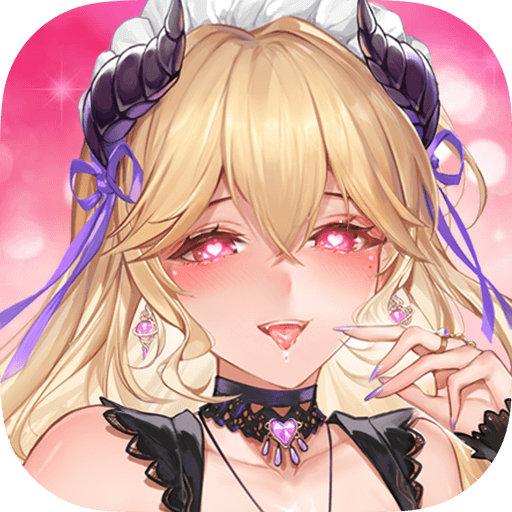 It's time to join hundreds of thousands of players who play Refantasia: Charm and Conquer as they start to create a flourishing kingdom. The game has been a hot topic for a while and we can see why this has garnered a lot of attention from the players. It's time to download the game today on your PC with the help of BlueStacks and take advantage of the features that this Android emulator has to offer to its users.
Refantasia: Charm and Conquer is an erotic kingdom management game where players can rebuild an entire kingdom from scratch as they take on opposing armies while expanding their harem. The main theme of the game is to woo countless women and raise their affection towards you and hopefully get an heir as a result of your romantic endeavors. Not every character is to be wed, however, because the others will serve you better as head figures in your kingdom's military or economic sectors.
How To Set Up Refantasia: Charm and Conquer on BlueStacks
Downloading the game on BlueStacks is the best way to enjoy the game if you're chilling at home. The game requires a lot of waiting and having to pick up and put down your phone every now and then can really kill the mood when you're playing Refantasia: Charm and Conquer. Aside from that, there are many advantages to playing this game on BlueStacks which we'll discuss more on a bit later.
To install Refantasia: Charm and Conquer on your computer, please follow these easy steps:
On the BlueStacks website, search "Refantasia: Charm and Conquer" and click on the relevant result.

Click on the "Play Refantasia: Charm and Conquer on PC" link on the top left.

Download and Install

BlueStacks

app player on your PC.

Click on the "Refantasia: Charm and Conquer" icon at the bottom in the app player.

Complete the Google Sign-in to install the game.

Click the Refantasia: Charm and Conquer icon on the home screen to start playing.
Best Features When Playing Refantasia: Charm and Conquer
BlueStacks is the best platform for emulating all your favorite Android games on PC. Its reputation is built around having the best features in the market, giving players the ability to maximize their gaming experience without all the disadvantages that you experience when you're on your smart device. Here are a few examples of how you can take advantage of playing Refantasia: Charm and Conquer on BlueStacks:
The Multi-Instance Function is the top feature on the list and is the reason why so many players opt to use Android emulators on their computers. Instead of buying multiple phones, you can simply download BlueStacks and create new instances or close existing ones to be able to utilize multiple "devices" at the same time. This feature is popular among hardcore grinders who want to create multiple accounts and be able to play them at the same time.
Refantasia: Charm and Conquer is a management game, meaning you'll be experiencing a lot of waiting. When that happens, you might want to start playing another game without closing your existing instance so that you can check up on it every now and then. The BlueStacks Multi-Instance Function allows you to do all that and more, depending on how you want to play the game. The user can do whatever they want and open as many instances as their PC can handle.
The BlueStacks Macro Feature creates an artificial auto-play setting that players can use to create and use a series of commands. They can do this by recording a set of actions they input during a specific duration, which the program will replay at 100% accuracy at a time of the user's choosing. This means that tedious tasks such as daily actions and periodic collections can be easily bypassed as long as the player is able to customize their macros properly.
Refantasia: Charm and Conquer has many repeatable tasks such as collecting resources. Instead of tapping on your phone every few minutes, you can create a macro that will do these actions for you automatically, which needs little to no interaction at all so that you can maximize gathering resources without being glued to your screen at all times. This feature is very versatile and can be used for other functions as well. It's very easy to use and learning how to use it will take no time at all.
The Eco Mode is a very important feature that every gaming platform should have in the world today. As the name suggests, this feature allows players to cut down the power usage of the instance so that it won't use up as much processing power and electrical usage when you're inactively playing the game. It can be turned on and off anytime if you feel like you need to conserve your power, especially if you're using a laptop without any immediate access to a power socket.
The Eco Mode function can help you in games like Refantasia: Charm and Conquer which doesn't require a lot of active gameplay. While you're waiting for your countdowns to finish, you can turn on this function so that you can save up on energy or be able to run more applications on your PC without BlueStacks slowing your computer.
Develop Your Kingdom!
Suddenly becoming the lord of your own domain isn't an easy task, especially after an unexpected coup overthrew your family in the capital. It is your task to reclaim your rightful position, but you'll need a powerful army and a loyal kingdom to help you fight against the might of your former home. It is up to you to transform a barren kingdom into one of the mightiest forces in the land!
Developing your kingdom will test your ability to make smart decisions. While the game uses its romance feature to draw in players, it actually has very unique gameplay that will draw out your inner strategist. That's why you may want to follow BlueStacks if you're looking for guides that give you the best chances to stand at the top!