Game Guides
How to Play Revived Witch on PC with BlueStacks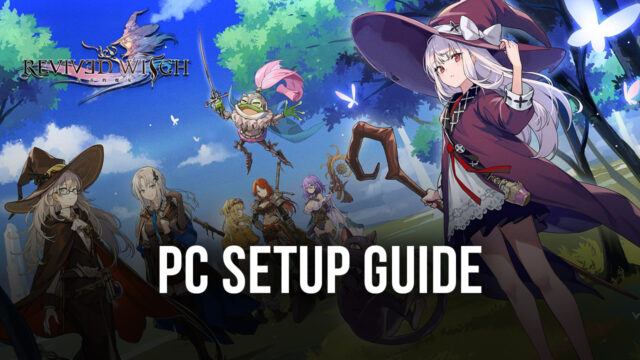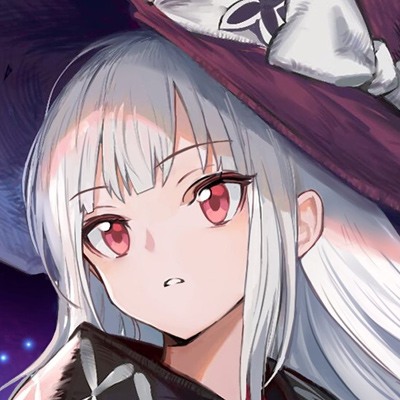 The mobile platform is chock full of casual games that really don't require much effort or investment to enjoy, and this is apparent in more than just their gameplay. In many ways, it's apparent that most of the games on this platform are created on a tight budget, and therefore can't achieve the same level of quality as their PC or console counterparts. Of course, there are some exceptions to this, where some mobile games actually become very successful and surpass the popularity of games on other platforms, but this is generally the exception and not the norm.
All of this is to say that the new Revived Witch is one of these games that, while we don't know how big it will get in terms of popularity, definitely feels like a superior title that pushes the limits of the rest usually achieve in the mobile platform.
The very first thing you'll notice after installing the game is its presentation: Revived Witch looks absolutely fantastic, featuring wonderful 2D sprites running around colorful environments and stages. And any time you run into enemies on the overworld, you're taken to a combat screen with fights that play out in real-time and with a side-scrolling perspective. The sprites themselves are quite detailed, and they're also beautifully complemented by the outstanding combat and world particle effects. The result is a game that is an absolute feast for the eyes.
However, the visual quality is not the only thing that Revived Witch has to offer as this game is also quite entertaining. Without spoiling the story, we can say that its gameplay includes adventure and RPG elements, and consists mainly of making your way across a variety of areas completing objectives, as well as character cultivation in the form of leveling up, unlocking skills, and upgrading many aspects of their kits so that they can be more effective in combat.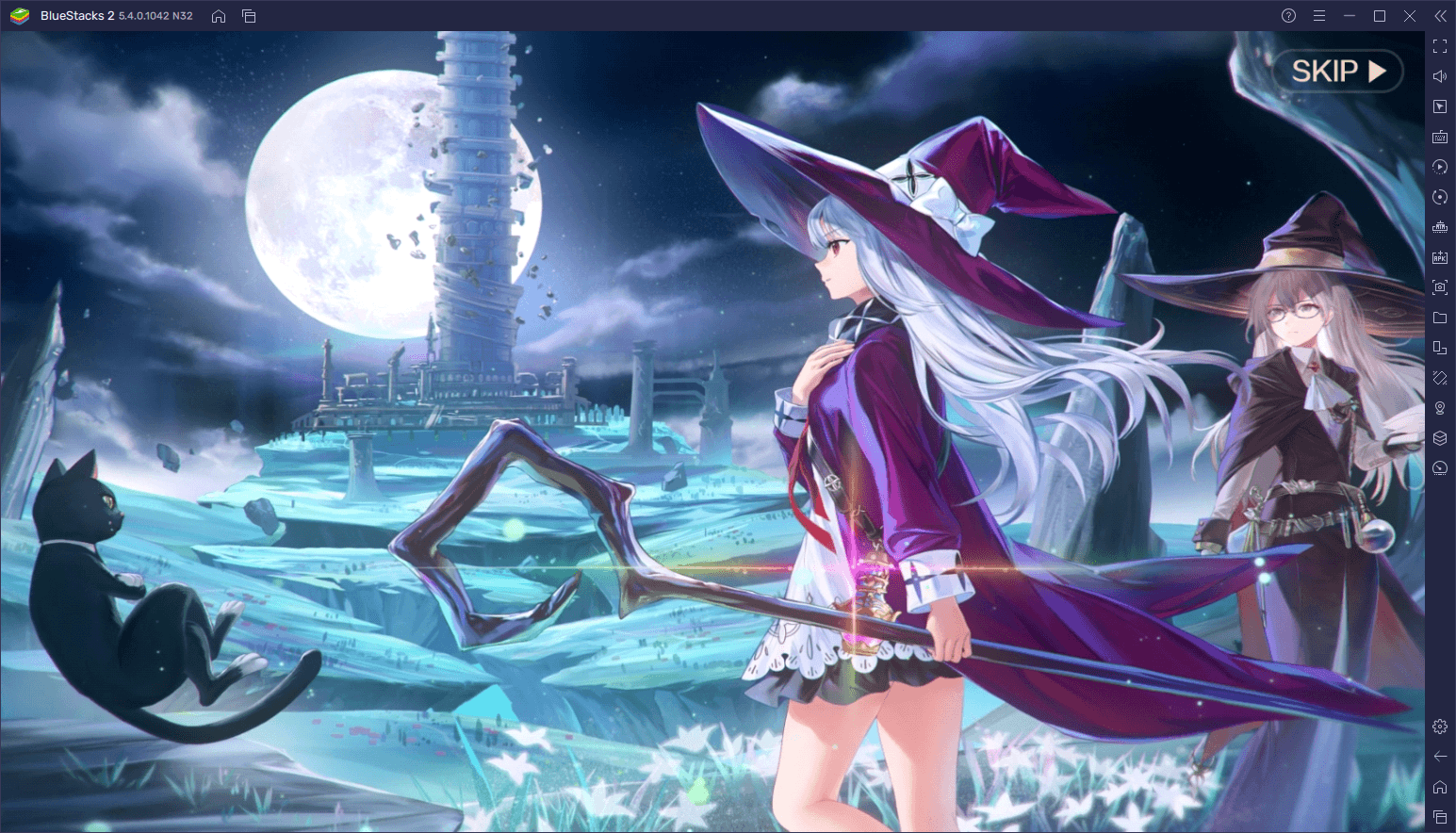 Regrettably, all of these positive aspects are somewhat lost if you play on your phone, considering that you'll need a good device if you want to get good performance. And even with a good phone, you'll still be stuck playing on a small screen, which can really take away from the great art style and pixel characters. Luckily, you can play Revived Witch on PC with BlueStacks and enjoy everything this game has to offer, on your large computer monitor, and with the best performance and tools to enhance your experience.
How to Download and Install Revived Witch on PC
To start playing Revived Witch on your computer, please follow these simple steps:
Download and Install BlueStacks 5

on your PC.

Complete Google Sign-in to access the Play Store, or do it later.

Look for Revived Witch using the search bar on the top-right corner.

Click to install Revived Witch from the search results.

Complete Google Sign-in (if you skipped step 2) to install Revived Witch.

Click the Revived Witch icon on the home screen to start playing.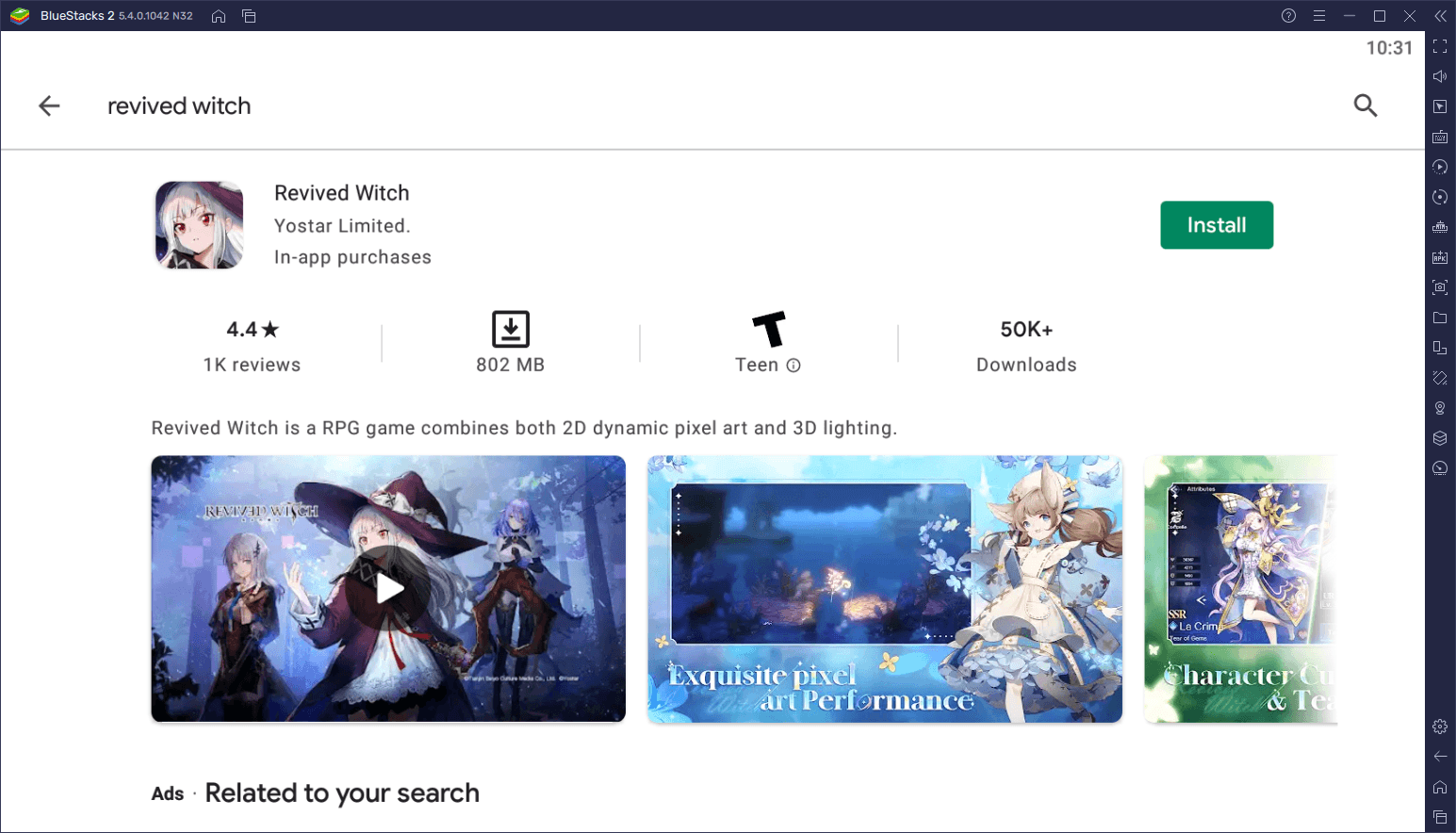 In just a few moments, you'll be playing Revived Witch on PC and with the best possible experience, all thanks to BlueStacks. Leave us a comment below if you have any questions or concerns about the installation process!