Game Guides
Rise of Kingdoms – Guide to Expeditions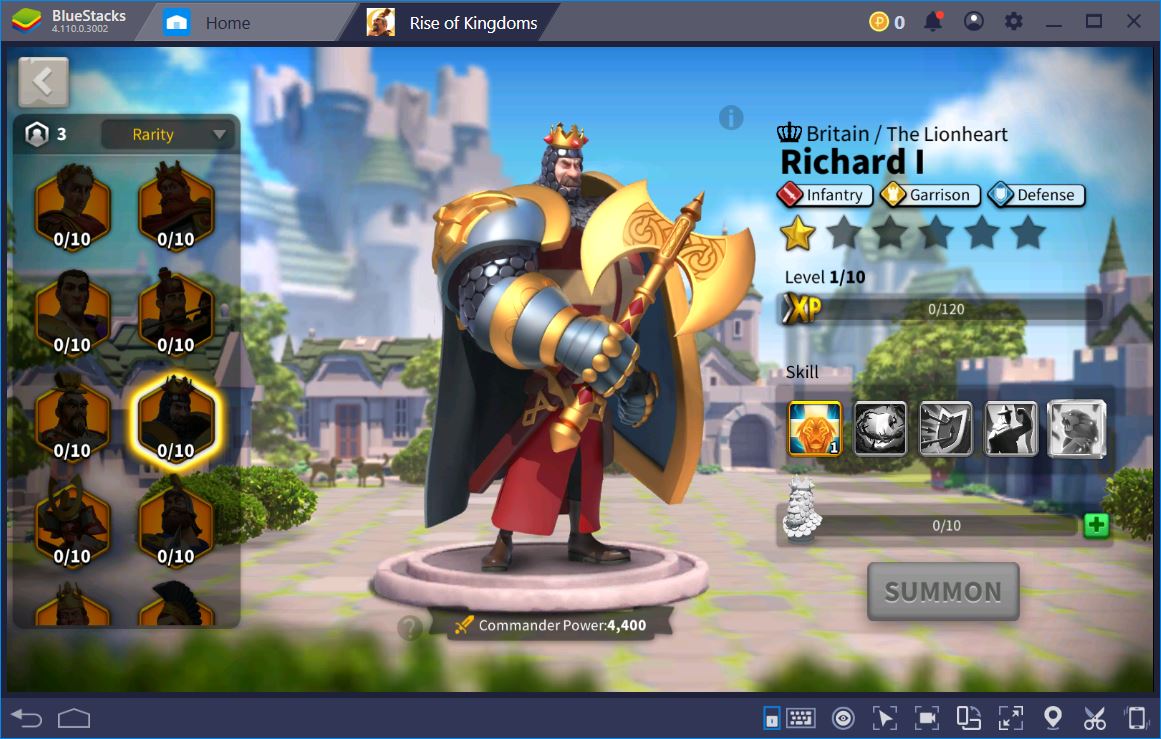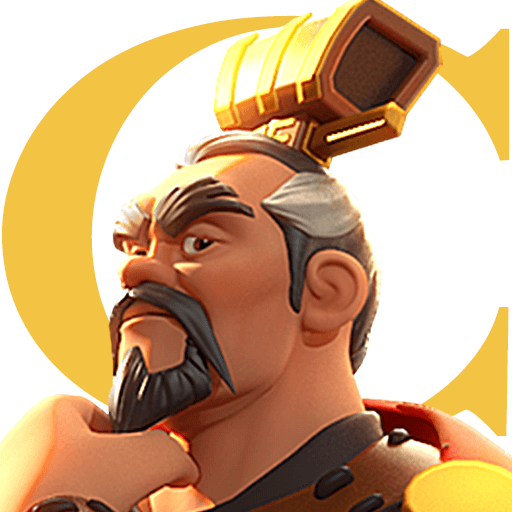 The Expedition mode in Rise of Kingdoms is a great way to challenge yourself in a scenario that is not the usual PvP. Plenty of valuable rewards lie in store for every hard-won battle. The booty even includes precious hero sculptures that can be used to summon in-game commanders. Just how much you get for each engagement depends on how well you do, though.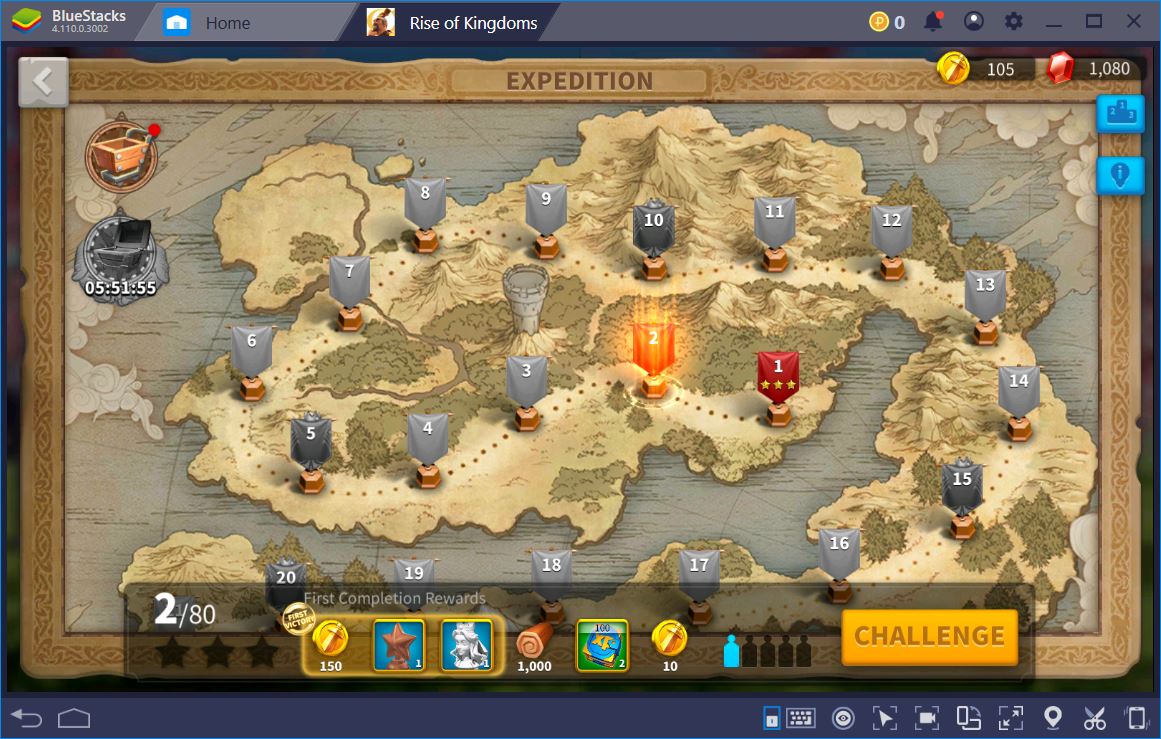 Within the Expedition screen, you'll notice that completing each stage will reward you with a certain amount of stars. At the beginning of each mission, you get a full list of what you need to do in order to achieve a perfect score, as well as a bit of information about which enemy commanders you'll be facing, their level, and number of units.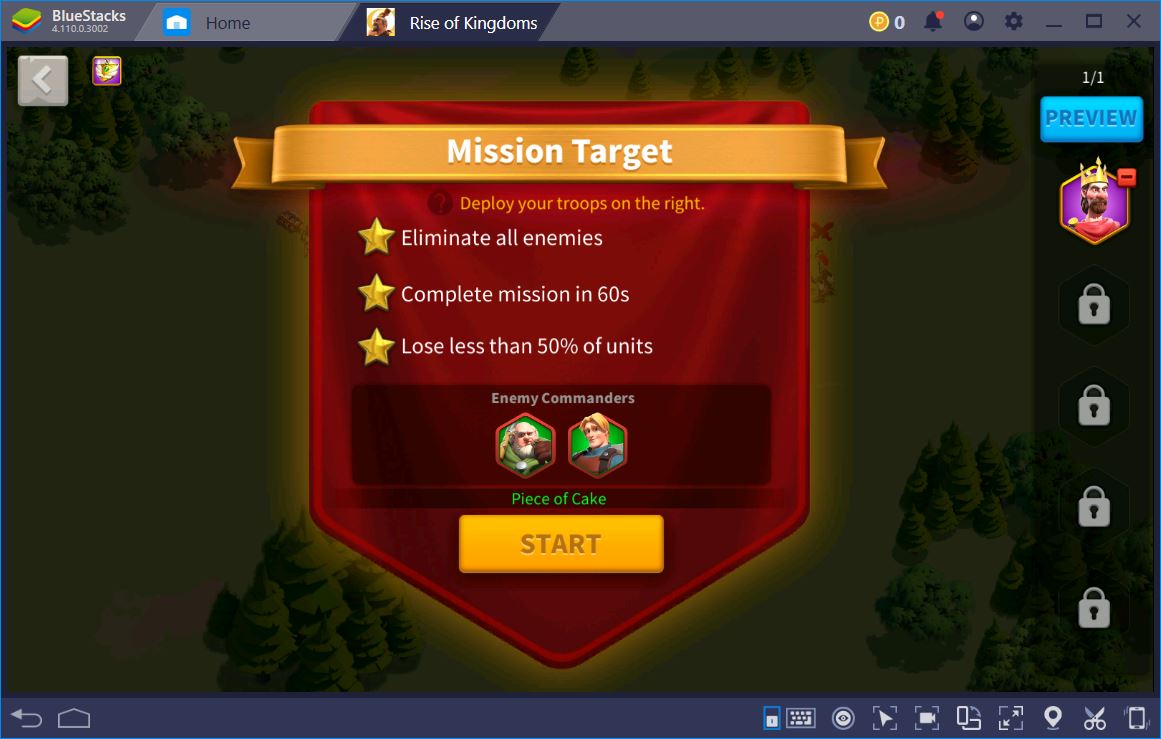 Note that your enemies can and will surround you in order to gain an advantage, so you have to be prepared.
Expedition Basics
The main reason why you want to complete as many Expeditions as you can every day (the entire campaign resets at 00:00 UTC) is to obtain those juicy Medals of Conqueror. The latter unlock a host of possibilities for you by means of the Medal Store; 1,500 of them, for example, will give you (1) Aethelflaed sculpture that can be used to summon this powerful legendary commander once you have all 10 pieces.
Although she might not be the best way to spend your hard-earned currency, she's better than all of the other epic heroes (hyperlink to: "Rise of Kingdoms – Guide to Epic Commanders"). Just get her and be done with it. At the end of the day, depending on the amount of stages you manage to complete and the total number of stars you reaped, you can get an additional reward.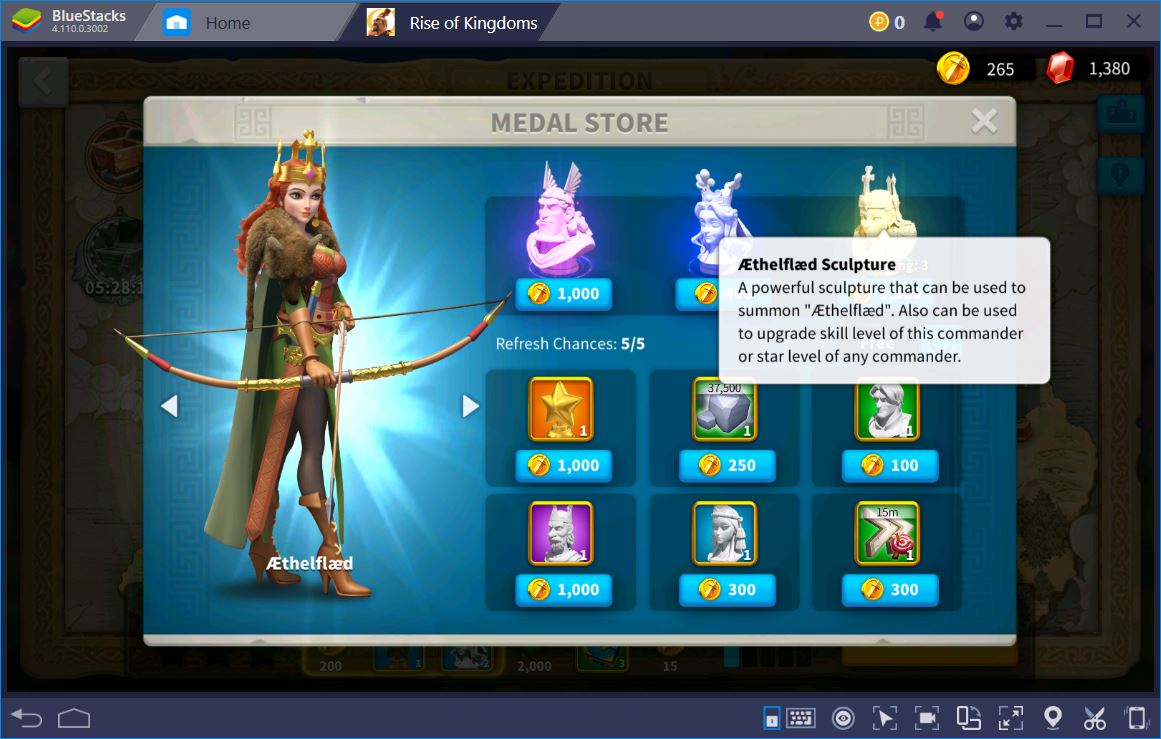 Because the Expedition is completely separate from the Rise of Kingdoms game per se, you can use all of your troops and/or commanders who are actually farming resources on the map. In the early stages, you'll only be able to send one dispatch. However, starting with the 6th mission, you'll get the chance to send another army and, as you advance in stages, you'll be able to send more of them at the same time. Thus, the best thing you can do is keep amassing troops that you can then use here.
Spending Priority
Things can get quite hard as early as the 5th stage when you'll be facing the terrible Sun Tzu himself in battle. He might not seem like he's all that strong, but, as soon as his nukes kick in, you'll know what we mean. Ideally, you'll want to amass a handsome stash of at least 10,000 Medals as you progress through the mid-game. If you don't have enough of them saved up, you might not afford the bundles of Stars when they become available.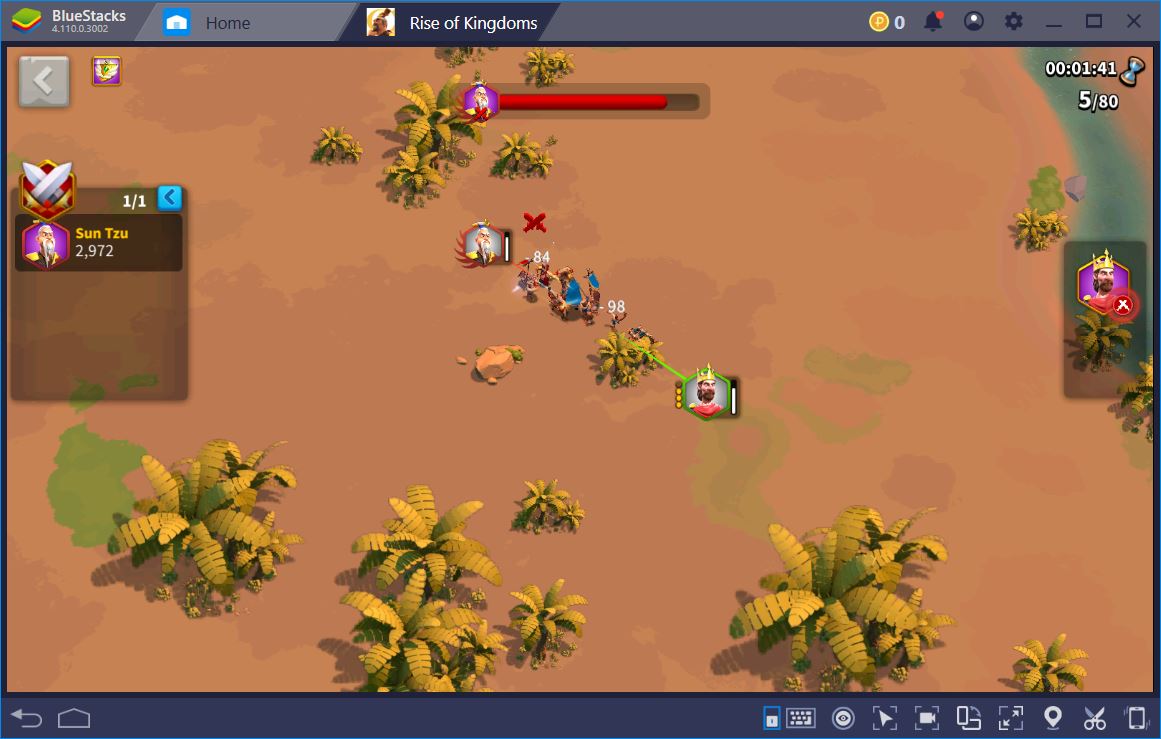 Which leads us to the next important thing about the Expedition shop: what you spend your Medals on. Dazzling Starlight Sculptures (Stars for short) should be a top priority, since they can be used to upgrade any Legendary commander. They're the bread and butter of the entire Expedition mode. If any Legendary hero sculptures are available, go for them ahead of Stars. Aethel is a must-buy after Stars, and, once you're done with everything else, epic commanders come in last.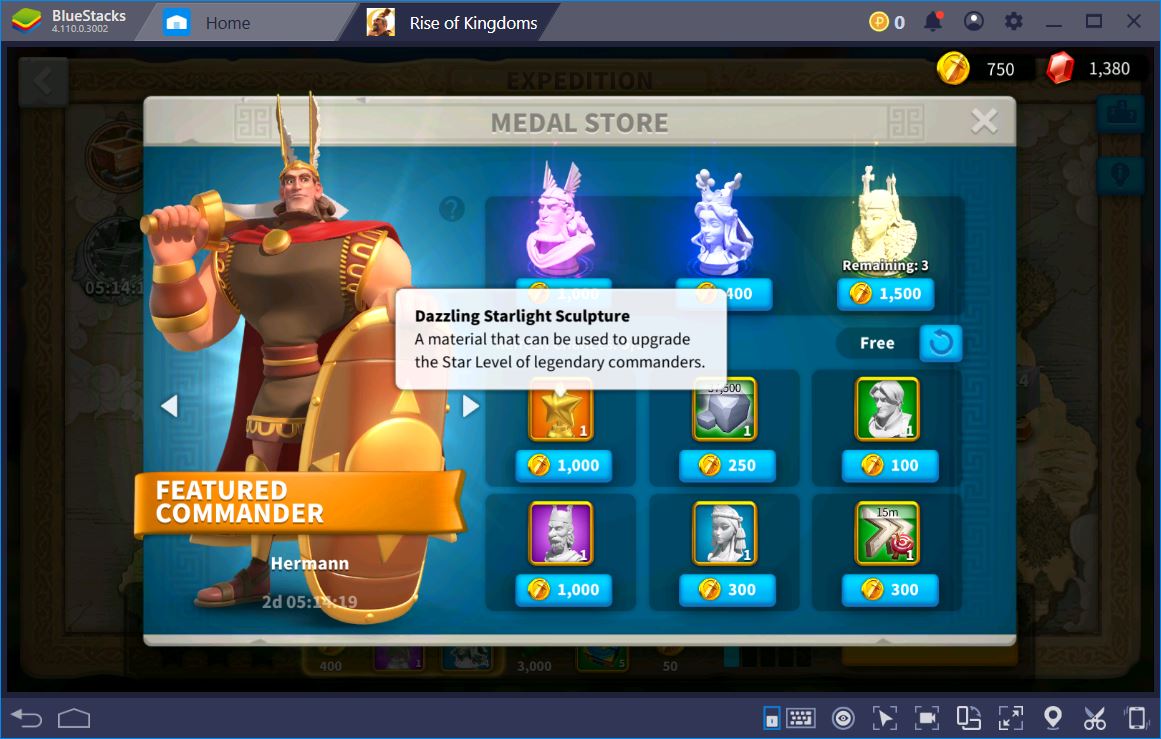 Remember that the commanders you face here won't go down easy just because they're NPCs. You'll still need good strategy to win hard engagements, but fortunately, you can use distraction and flanking at your own discretion. The bosses are difficult enough to punish rash decisions, but not smart enough to adapt.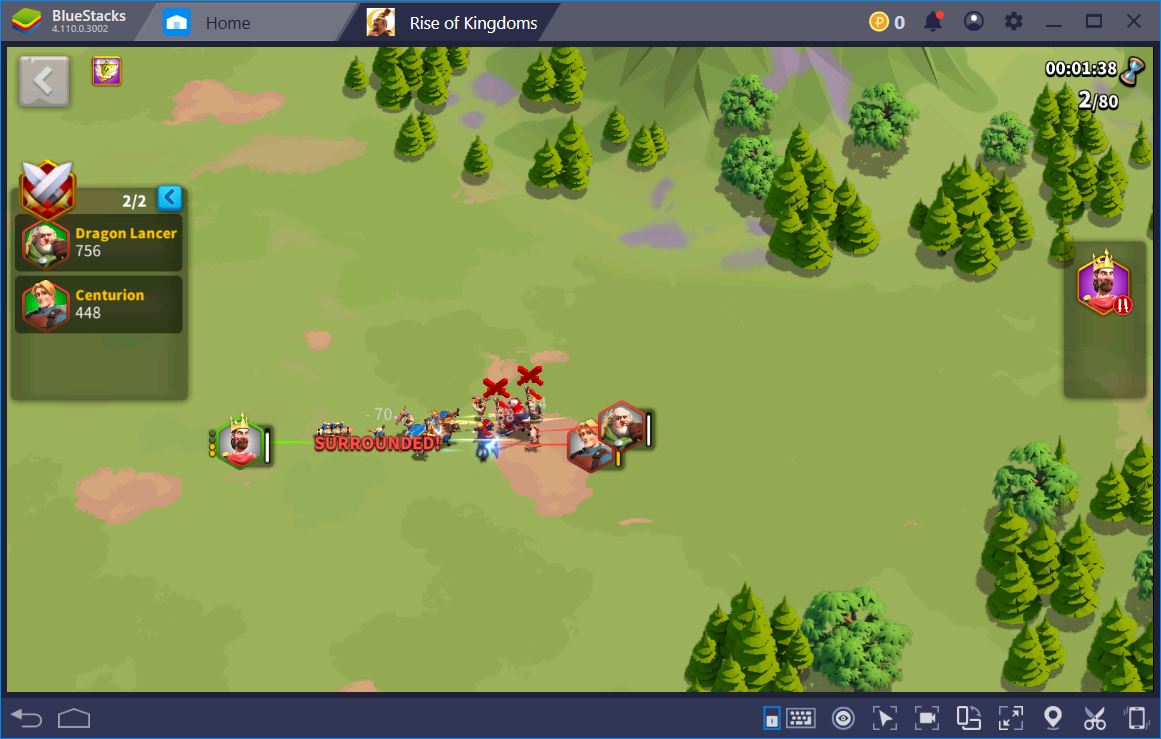 Tips to Win More Expeditions
In order to get to 3 stars, some stages will ask you to lose no more than 50% of your troops. Some people make the mistake to believe this is on a dispatch basis – it's not. This means that you can use smaller groups of units to bait the NPCs and then get the surrounded bonus. Ideally, you'll want tankier armies/commanders up front.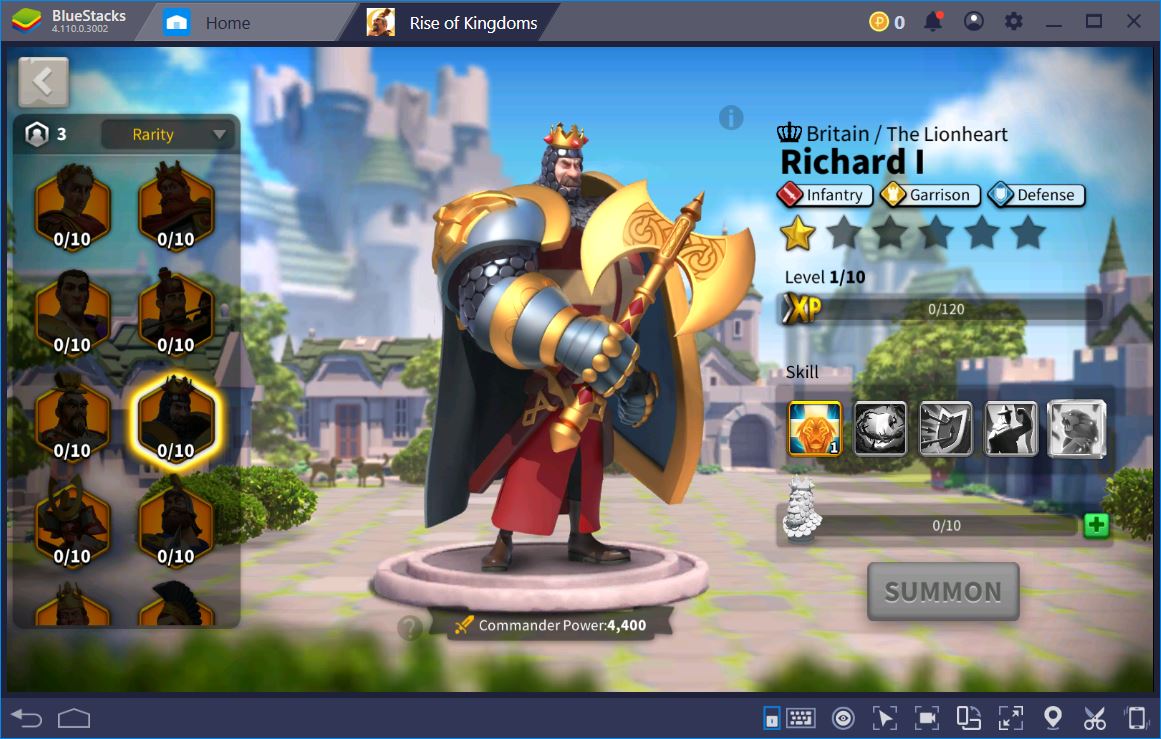 Sun Tzu is so amazing at expeditions precisely because he can take a beating. Richard the Lionheart is also an outstanding choice for completing these stages with perfect score. His only downside is that he's a Legendary that will take some time to get if you're an F2P player. Although Joan is quite mediocre overall, she can be of great use here, as a secondary commander, when her skills are maxed out. She's an excellent support, but not much of anything else.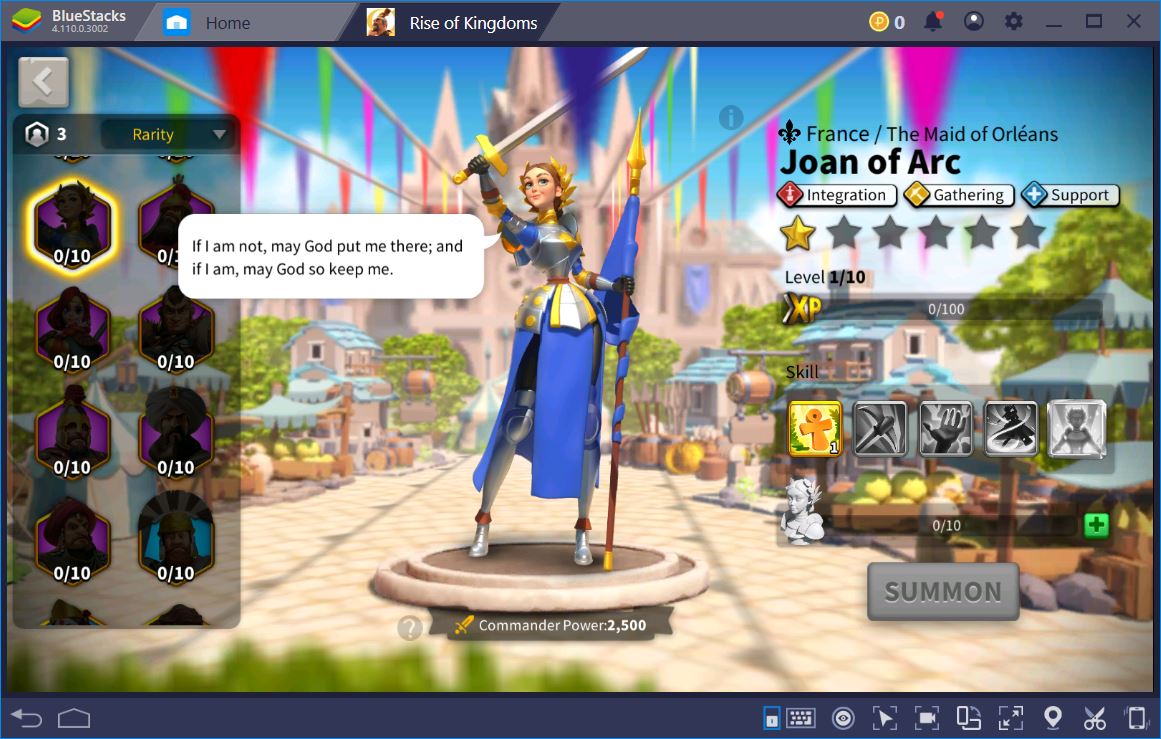 It will take some time and dedication to get to stage 60, but this is when the true game starts. There's no more timer, so you have more opportunities to use the terrain, as well as your own tactics to your advantage. "Lure and kill" should be the name of the game at this point – use your cavalry to pull groups of units 1 by 1 and kill them off without scruples.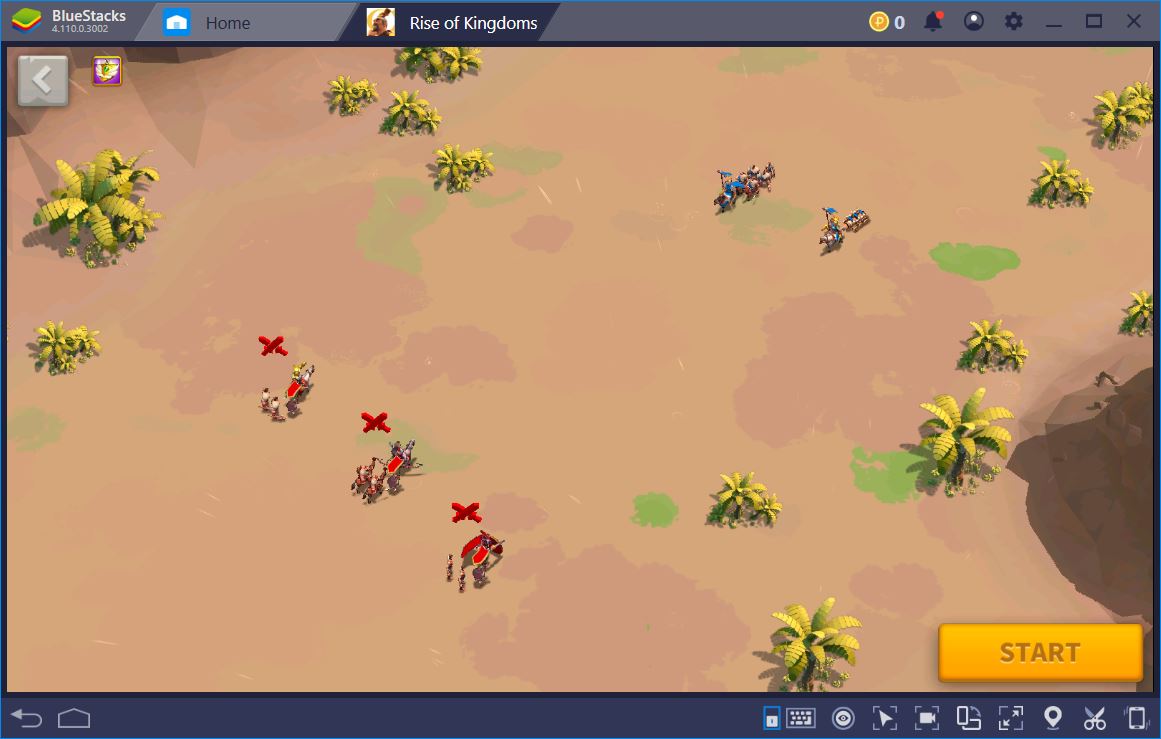 Finally, remember to always hit preview before an Expedition fight. This will enable you to manually place your commanders where it suits you best. If you happen to come across attack or defense runes, always go for them. They're too good to miss out on.
And one last important thing to remember: if you don't think anything is worth your Medals from the current shop, you can refresh it once, for free. Many a time, we logged off without refreshing and we lost a lot of value in terms of possible purchases.
Do More with BlueStacks
Just by completing the 7 stages in the Expedition mode, you'll get enough Medals to purchase 1 Aethel scuplture, if she happens to be available. Given her strength in this aspect of the game, we'd advise you to go ahead and acquire pieces for her with every chance you get – that is, unless other powerful legendaries are available.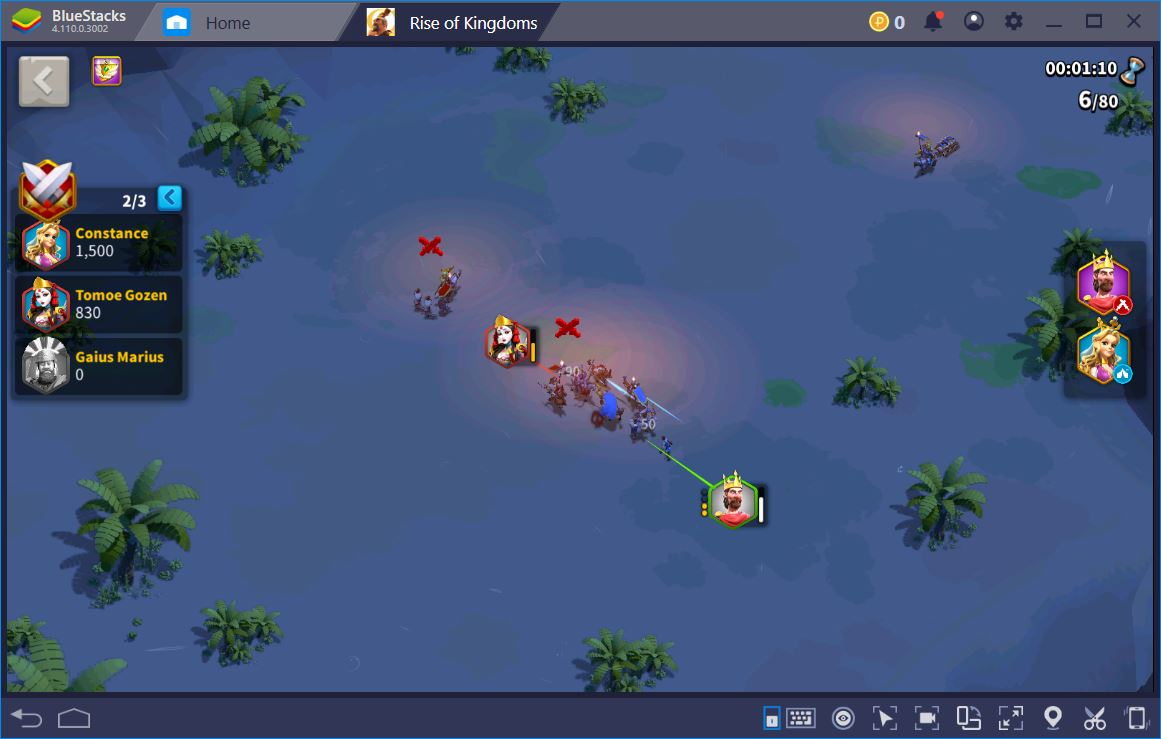 Don't be afraid to try out new tactics. Sometimes, just marching a bit more and attacking your enemy from a side is enough to gain an advantage in numbers, at least for a while. If you're also playing Rise of Kingdoms on BlueStacks, do let us know what your best strategy is for Expeditions. We're hungry for Medals.