Game Guides
Be an Esports Manager – How to Play Rivals Esports MOBA Manager on PC with BlueStacks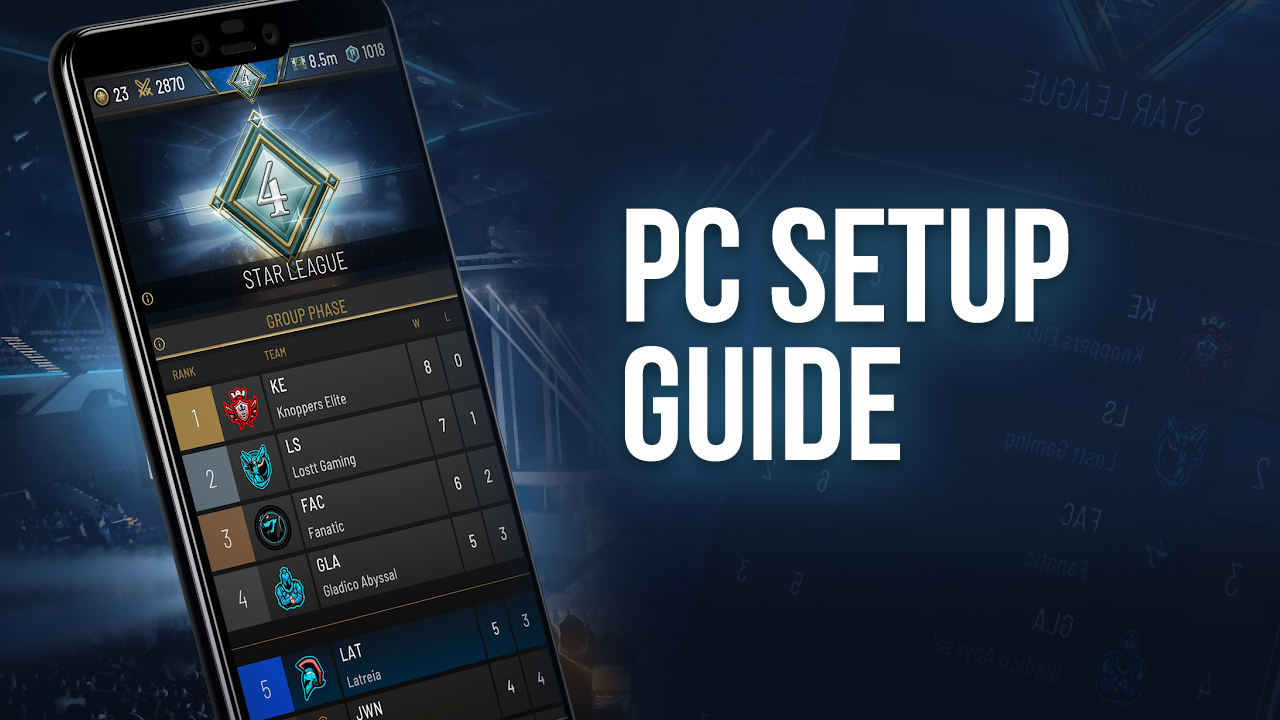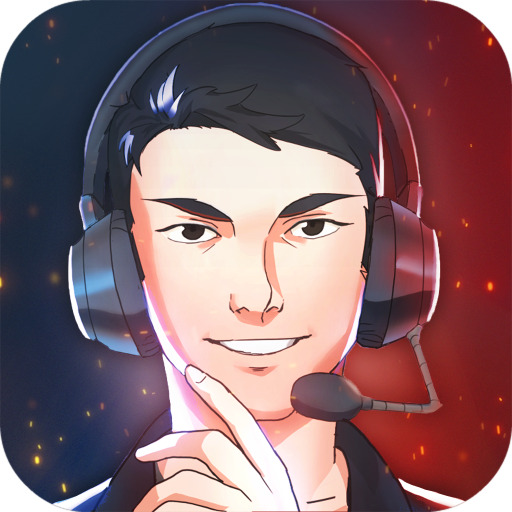 Throughout the 21st century, the world of Esports has received a more serious perception from the world. Esports is now viewed as a legitimate sport and has spawned a number of teams with their own manager, training sessions, investors, and pretty much anything you would expect from other famous sports teams. If you would like to experience how it's like to manage your own Esports team, then we highly recommend playing RIVALS Esports MOBA Manager – a strategy game where you manage your own Esports team and rise with them to the top of the leaderboards – on your PC or Mac with BlueStacks.
In this article, we'll show you how to install RIVALS Esports MOBA Manager on your device as well as give you a rundown some of the things you'll be doing as a manager of your own Esports team.
How to Download and Install RIVALS
Download and install BlueStacks on your PC.

Click on Google Play Store and Complete Google sign-in to access the Play Store, or do it later.

Look for RIVALS Esports MOBA Manager in the search bar at the top right corner.

Complete Google sign-in (if you skipped step 2) to install RIVALS Esports MOBA Manager.

Click the

RIVALS Esports MOBA Manager icon on the home screen to start playing!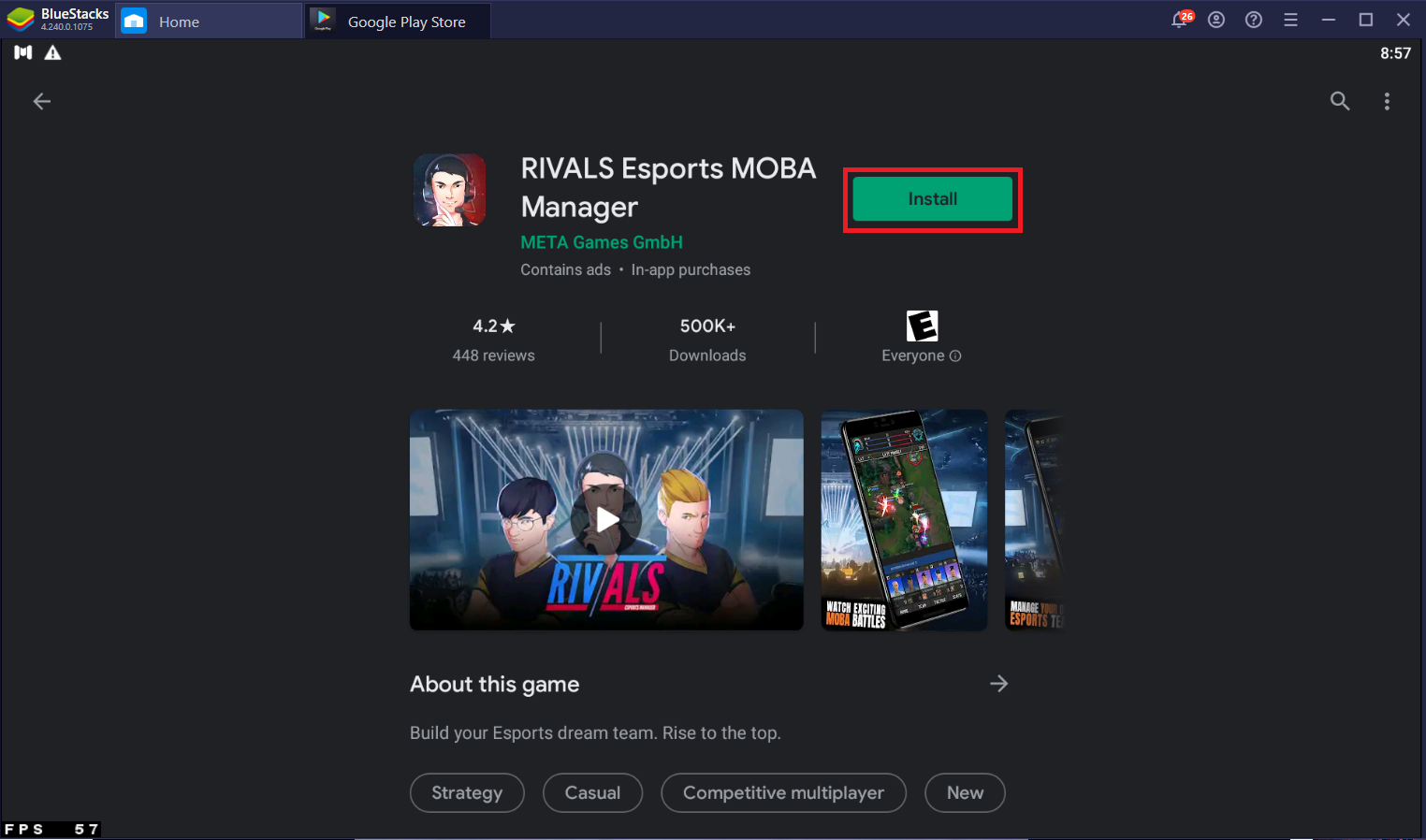 Manage Your Own Esports Team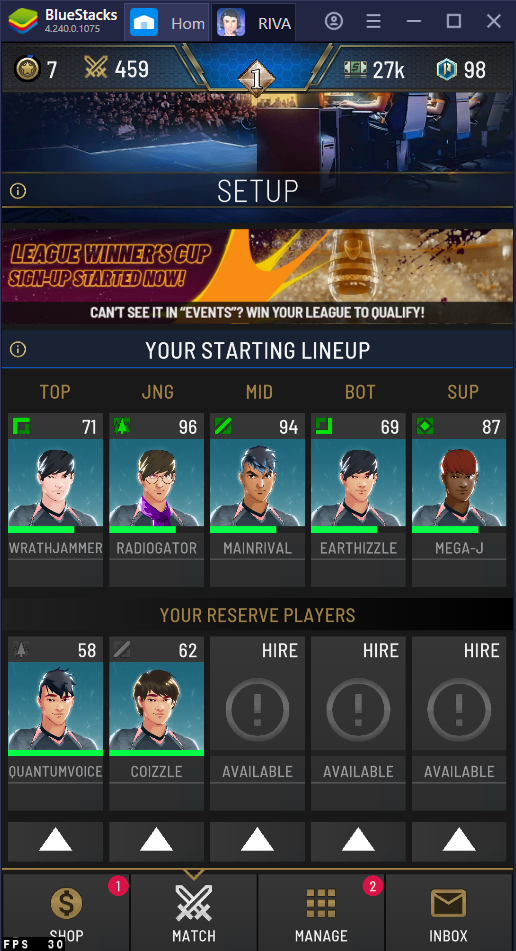 In RIVALS, you have five players in your team that consists of your main lineup. Each player can be individually trained until they reach a certain limit. As you earn more money, you'll be able to hire new players with better capabilities and higher limits and eventually replace your old team; or alternatively, place some of your players as reserve. Moreover, the five players have specific roles which determines what they can do during matches. These are: top-laners, junglers, mid-laners, bottom-laners and support.
If these terms sound familiar (or unfamiliar) to you, that's because these are words commonly used in MOBA (Multiplayer Online Battle Arena) games with League of Legends being the most prominent example. You may have a hard time understanding these terminologies at first if do not have any prior experience with MOBAs. However, the game ensures that you'll still get through and enjoy the game even without MOBA experience. Aside than that, we also have beginner's guide.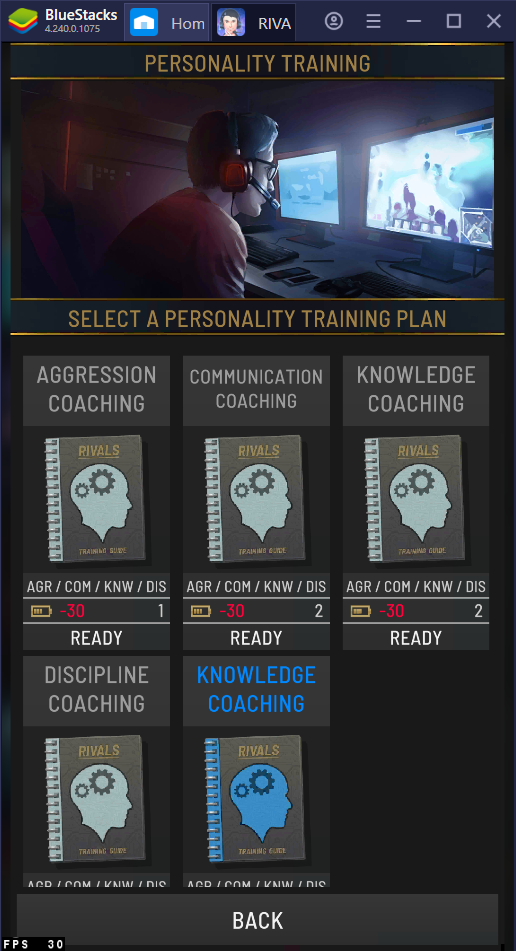 Throughout your manager career, you'll be constantly training your players by setting up a variety of training plans. You can give train their "mechanics" to improve their individual performance or you train their "personality" to upgrade their execution of particular strategies.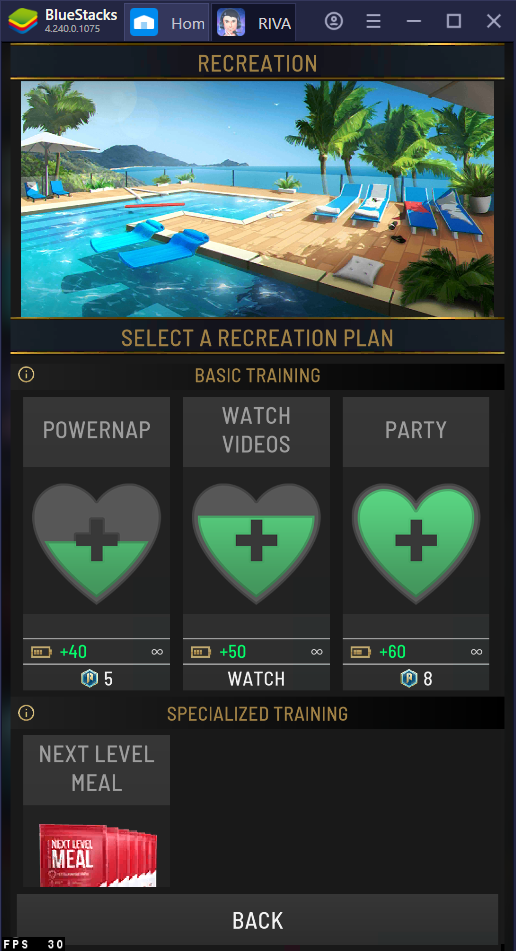 Training hard will drain your players' energy and you – as their manager – need to reward them with recreational activities to refill their energy. You can give them powernaps or party with them. The amount of energy refilled will depend on which activity you let them do.
Participate in Matches; Fight Against Other Teams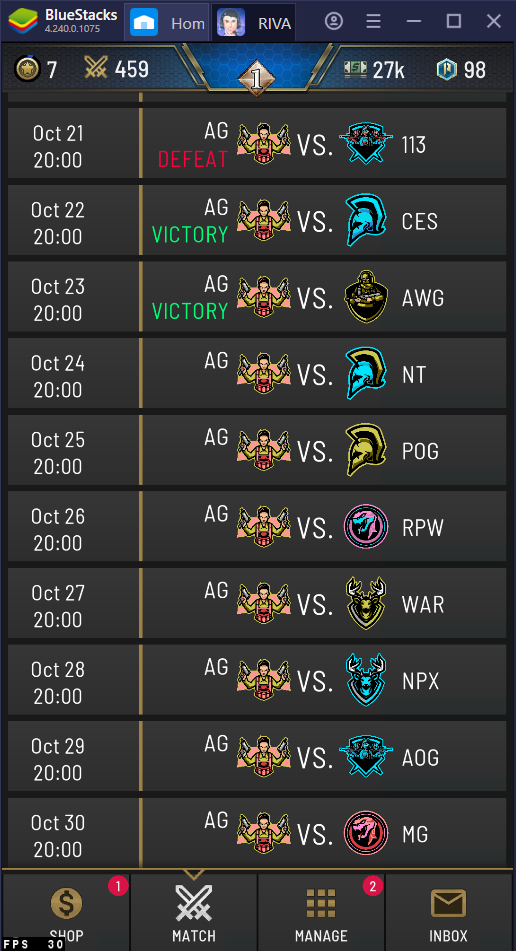 The climax of your Esports manager career is letting your team participate in league matches (or friendly matches) and compete with other teams to secure the first place. Your job as a manager does not pause here since you will need to observe the match and decide and dictate which strategy to take to defeat the enemy team.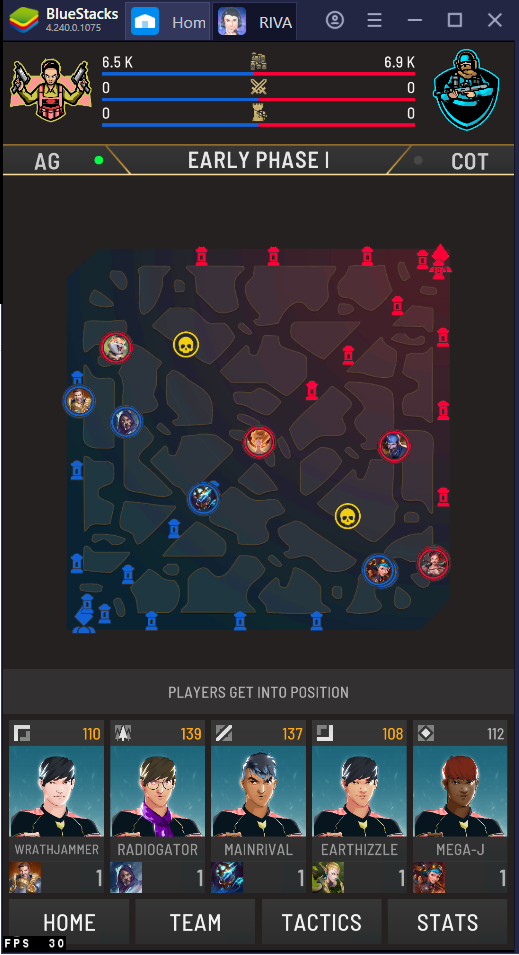 In RIVALS, a match is split into several phases and in each phase, you need to pick the right strategy for your team to execute. The terminologies here are also taken from MOBAs but don't worry if you are clueless as to what they mean since the game provides brief but meaningful descriptions of what each strategy does.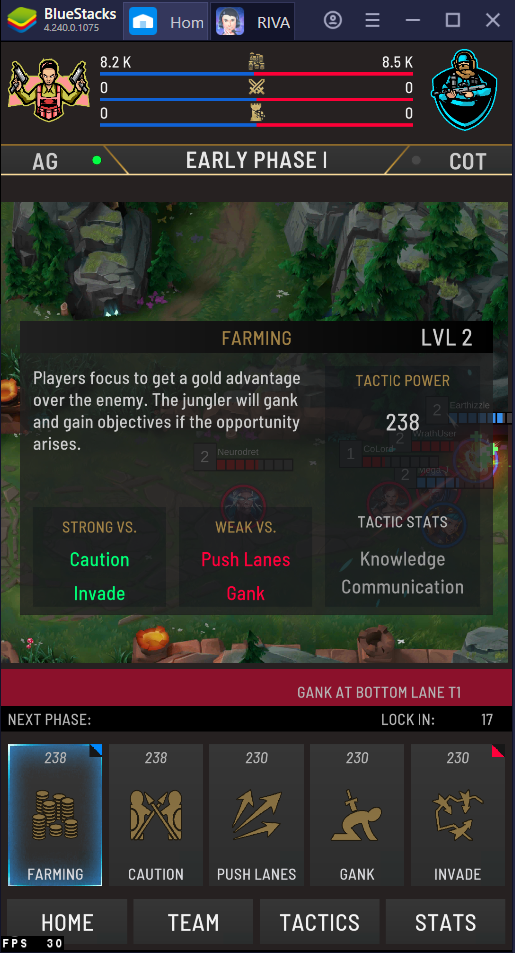 The game will tell you which strategy your opponent is likely to take next while a phase is ongoing. The keyword here is "likely" and with that, the challenge lies in the unpredictability of enemy movements so make you decisions wisely. And do it fast, since you have less than half a minute to decide.
If you want some advice on how to win matches as well as strengthening your Esports team, you can read this separate article ("insert URL of tips and tricks") which highlights some tips and tricks for Rivals.
Personalize Your Team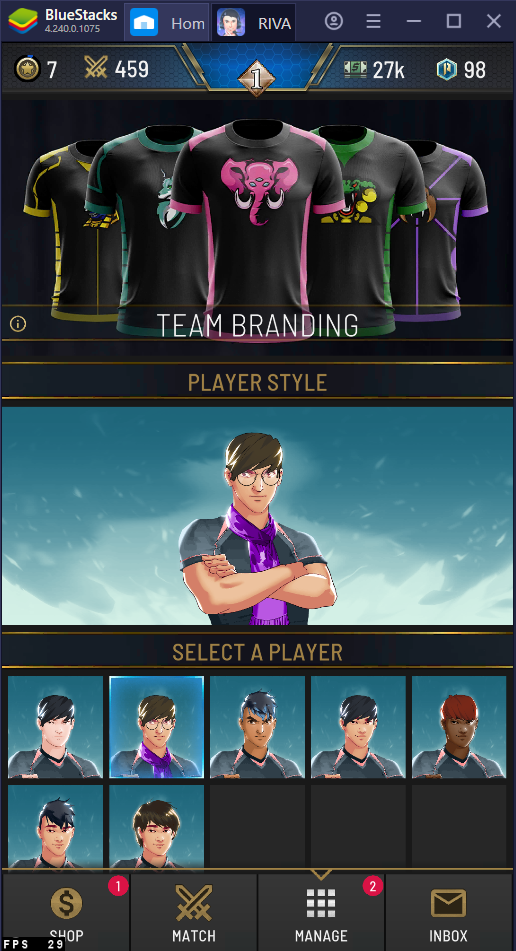 You are the manager after all and therefore it's your team. And with that, you can name them whatever you want and assign a clan tag (usually an abbreviation of the team name). You can also select a specific player in your roster as the "face" of the team and can customize parts of his appearance such as his hair, neckwear, eyewear, and facial features.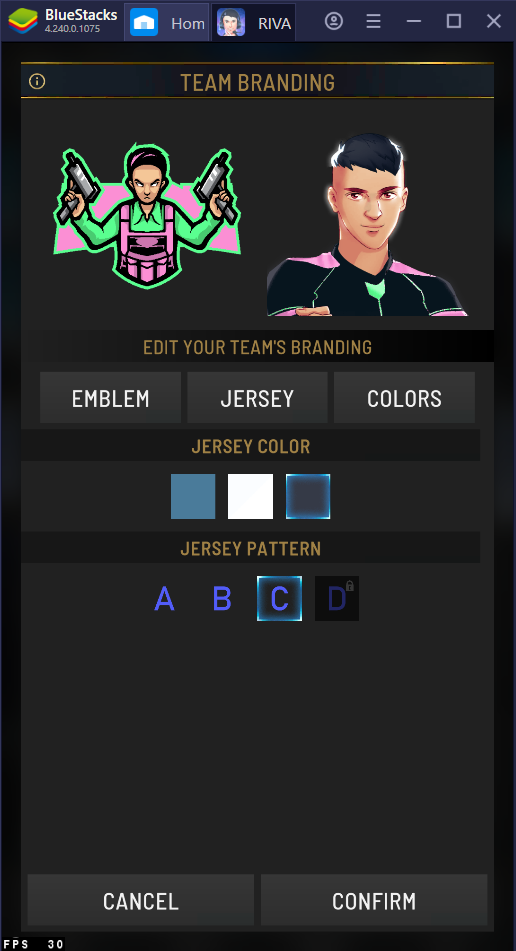 Moreover, you can even customize your team's appearance by giving them a logo along with its color scheme. You can even design their jerseys donning the colors that you pick them.
Climb up The Ranks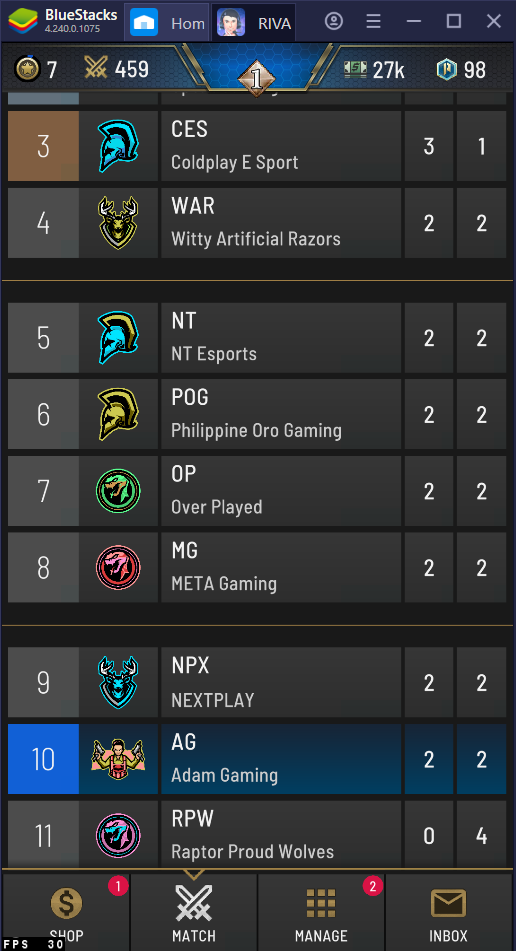 You're not alone in the field of Esports. Alongside you, there are thousands of other Esports teams from all around the world with the same goal as you: to be in first place of the global leaderboards. RIVALS categorizes the ranks of teams into six leagues. League 1 is the lowest tier; while League 6 is the highest tier. There are hundreds to thousands of Esports teams in each league so plenty of hard work and patience is needed to be part of the list of global top players.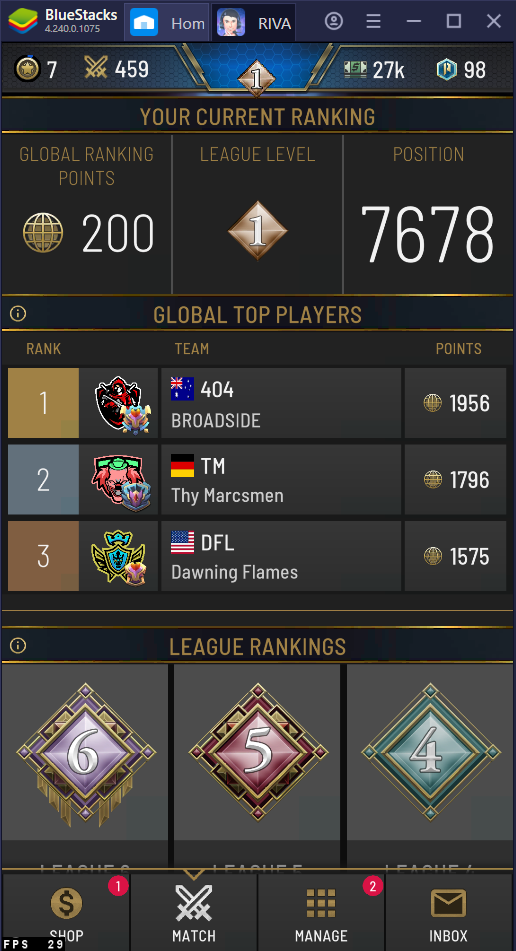 We are currently 7678th place right now in the global leaderboards and we are undoubtedly very far from getting to first place. Do you think you have what it takes to get your Esports team to the top? See for yourself now and download RIVALS Esports MOBA Manager on your PC or Mac with BlueStacks.
With BlueStacks, you get a variety of features such as setting up Macros (which you can use to select a strategy with a single press of a key from your keyboard) as well as Multi-instance. Multi-instance allows you to start over with a new team without your main team getting affected. This is very useful if you want to have a separate team and would want to experiment particular strategies and playstyles with them.