Game Guides
How to Play Rush Royale on PC with BlueStacks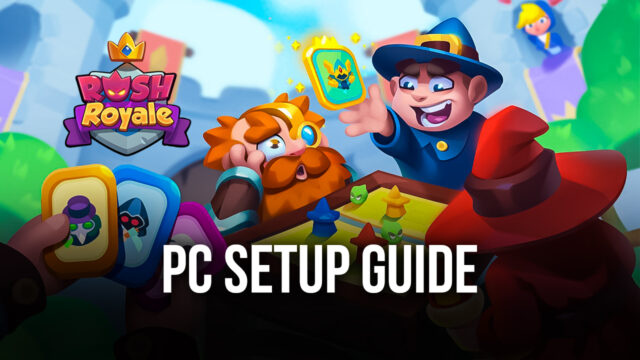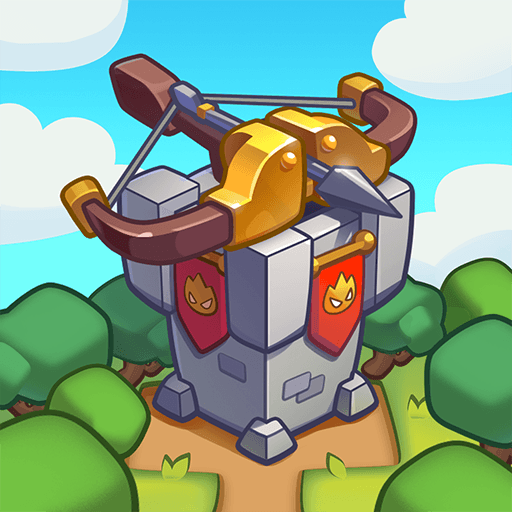 Rush Royale is a Tower Defense strategy game which adds the excitement of deck building in card games to create a fun mix of luck and strategy. This game is one that players will be able to enjoy for hours at a time as they get immersed in the thrilling PvP-style defense that players have to make in order to prevent the enemies from overwhelming their gate. Climb to the top of the rankings as you beat other players on your way to becoming the best player in the entire server!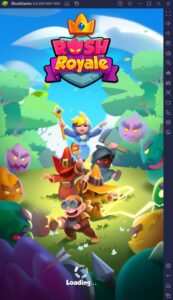 Playing Rush Royale is, indeed, nothing short of an ecstatic experience. Every match is filled with excitement and suspense that leaves you at the edge of your seat. As your units begin to push back, the waves that slowly but surely penetrate your gate. The game has a lot to offer players who are interested in trying it out, but the best way to experience this game is to get a platform that will reciprocate your passion for gaming in a way that no other device can. It's time to go BlueStacks!
How To Set Up Rush Royale on BlueStacks
Rush Royale is a game that's extremely action-packed, so playing it on a device like a smartphone can limit your experience when playing the game. On the other hand, having all the benefits of the PC, such as the powerful hardware and access to a bigger screen, makes playing Rush Royale even more epic than it already is. You can use BlueStacks to run all of your favorite Android games on the Playstore, especially Rush Royale, by following these simple steps to get you started:
Download and Install BlueStacks

on your PC.

Complete Google Sign-in to access the Play Store, or do it later.

Look for Rush Royale in the search bar at the top-right corner.

Click to install Rush Royale from the search results.

Complete Google Sign-in (if you skipped step 2) to install Rush Royale.

Click the Rush Royale icon on the home screen to start playing.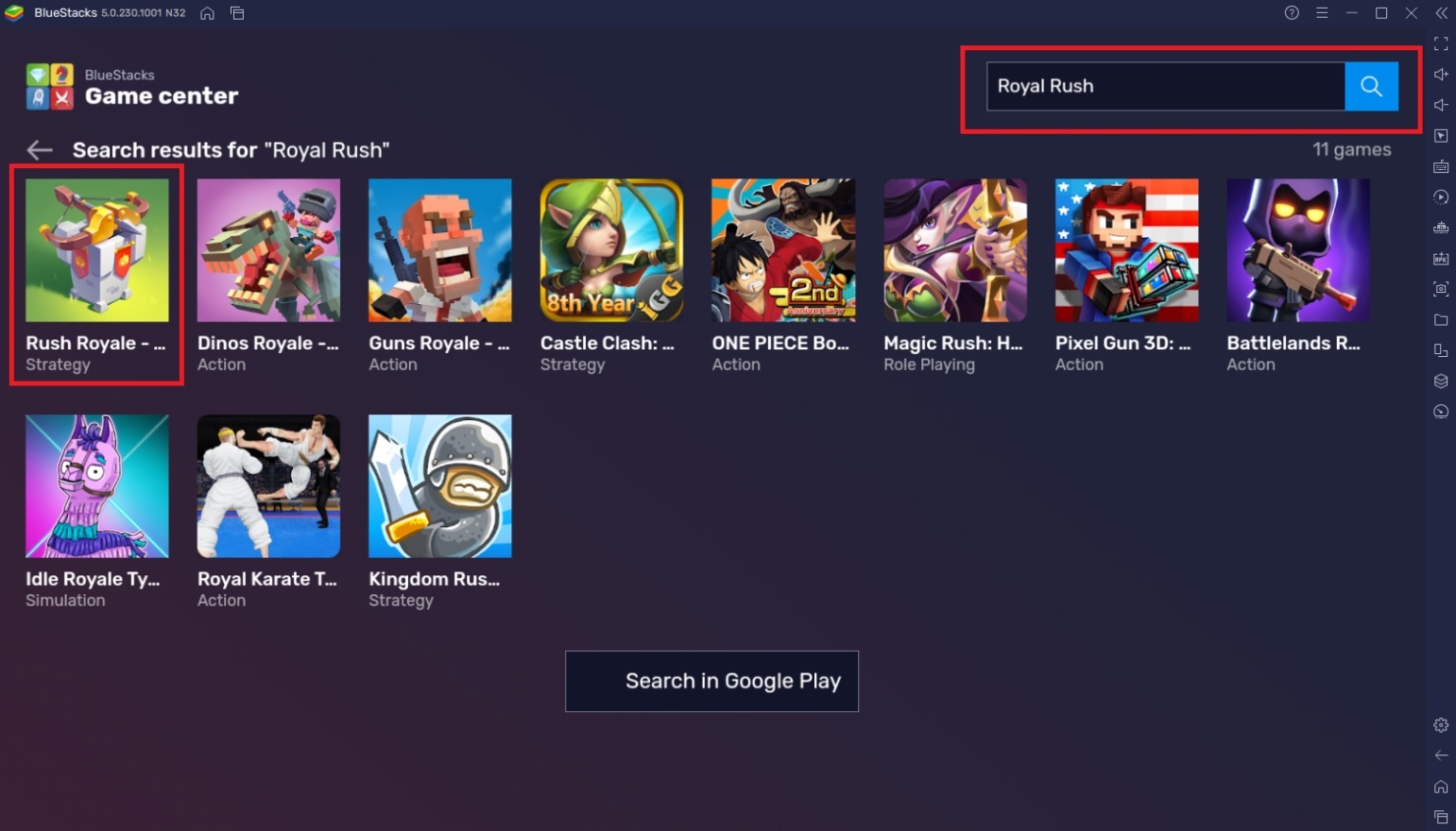 Useful Features When Playing Rush Royale on BlueStacks
It's time to learn all about the great features that you'll be enjoying once you start playing Rush Royale on the BlueStacks platform! BlueStacks is the best Android emulator that you can get for FREE to play all of the games that you enjoy on your phone. The multiple features that are included in the software help mobile gamers achieve different levels of mastery and better experience when playing the game. Here are some features that you might look forward to once you try out this game:
The Multi-Instance Function is a favorite among emulator users because of the flexibility on how this feature can be used. The most basic use of this function is to play multiple Android games at the same time with the help of the Multi-Instance Manager so that players won't get bored waiting up on one game. This feature can also be used in instances involving rerolling accounts and managing multiple accounts on the same game to farm resources or get an advantage over opponents.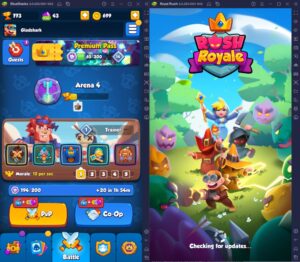 Rush Royale is a game that's good as a main or side game. The 2-3 minutes of action-packed gameplay between matches make for a good way to burn some time if you're waiting for events to start on other games or if you're waiting for your energy to fill up. Another practical use for this tool on the Multi-Instance Function is to restart your progress and open up those random chests so that you can get the best cards for your team composition which will increase your competitiveness in the game.
The Controls Editor Function is essential for fast-paced games that require having quick access to crucial commands. This tool allows players to assign keys on specific points on the screen so that you can use keyboard commands on the application. Having these commands makes Rush Royale a lot easier because you don't need to drag your mouse back and forth just to click on abilities, upgrades, and purchases whenever you need to since it's crucial that you get them out on time.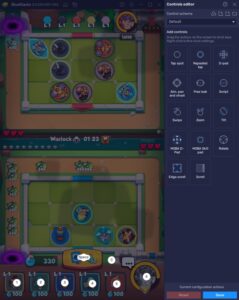 It's easy to set up your controls over the keymapping tool because the interface has made it extremely simple to understand even for beginners. For players that don't want to make their own personal set of controls, BlueStacks has already prepared a default set of controls that players can view by clicking on the On-Screen Controls option on your sidebar. All you have to do is enjoy your game without any worries!
The Eco Mode is an optional setting that's a great combination for the Multi-Instance Manager. For players who have a basic PC setup, it might prove to be a challenge running two or more games at the same time. In times like these, the Eco Mode feature really saves the day by allowing the option of having more than two instances open without your PC having to drag the idle process of your passive games.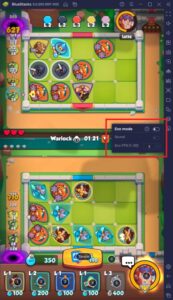 The Eco Mode simply cuts the data usage of the instances that you choose while they're in auto-mode or if you're waiting for something. Keep in mind that you can't effectively control instances that are on Eco Mode. Even if you have a powerful computer, you can still use this feature to save a lot of energy being consumed to help our planet a little bit.
It's Time To Feel the Rush!
Rush Royale is ready for you to play, and it's time for you to experience what thousands of other people are going crazy about. This game is great if you're a player who enjoys strategy games that have an element of action. Start collecting new cards to build the perfect deck that will conquer any situation that's thrown your way.
BlueStacks is ready to help you on your road to climb the rankings of Rush Royale in both PvP and Co-Op mode. If you're looking to learn more about some basic and advanced tactics that you might think you'll need in the future, make sure to follow BlueStacks to stay updated on everything there is to know about all of your favorite Android games!